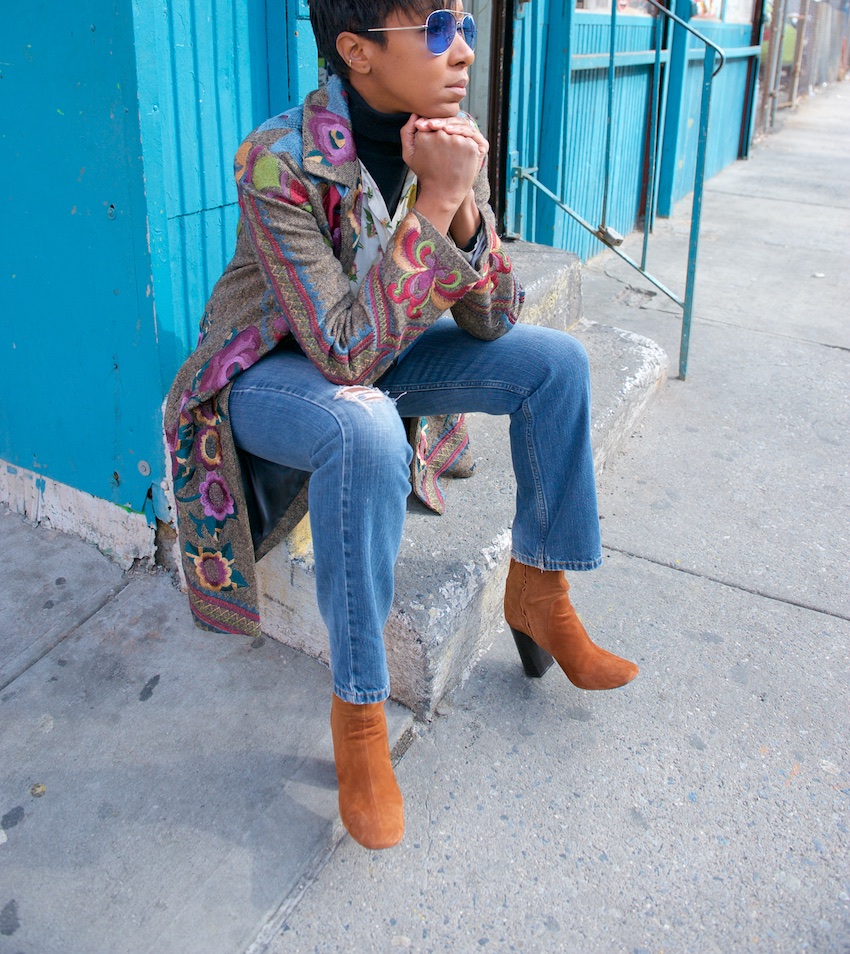 You will find the best things absolutely anywhere.  It does not matter what town or city you live in.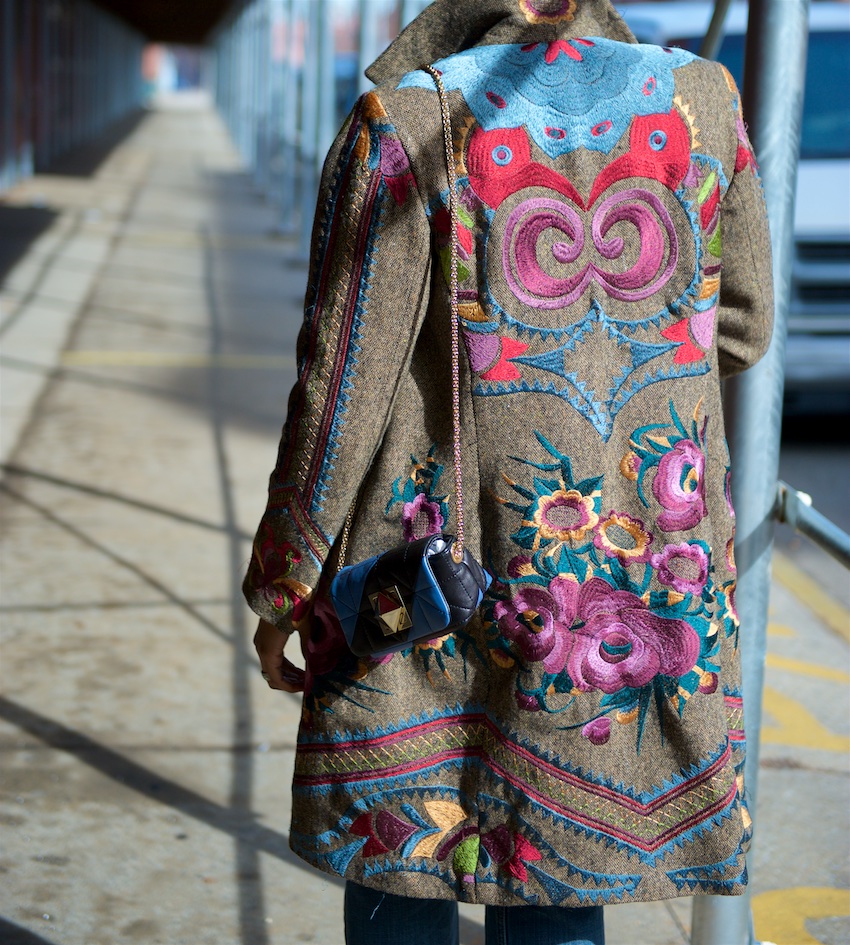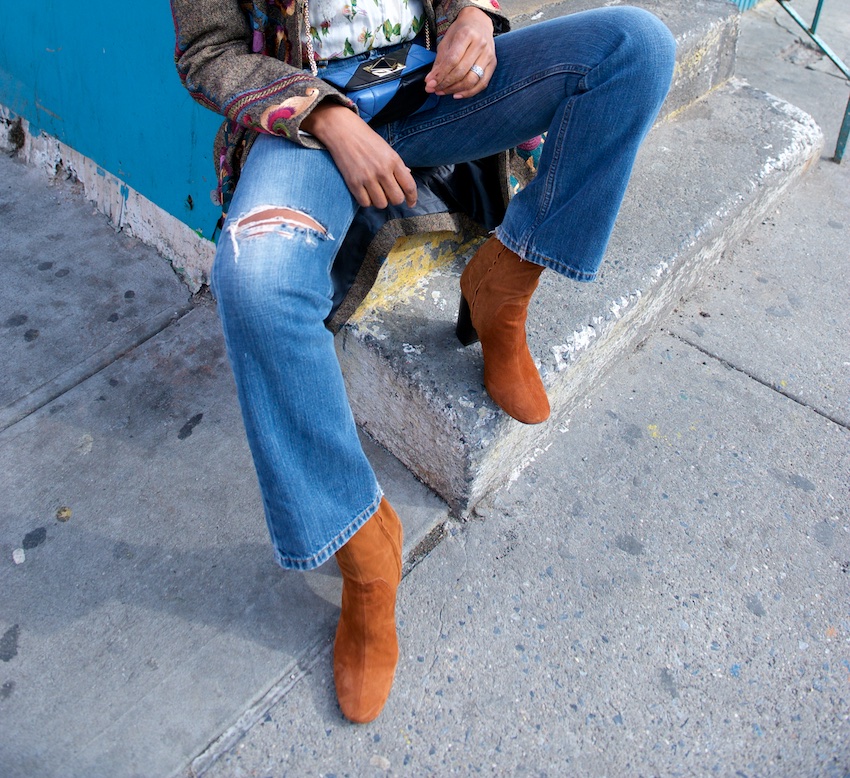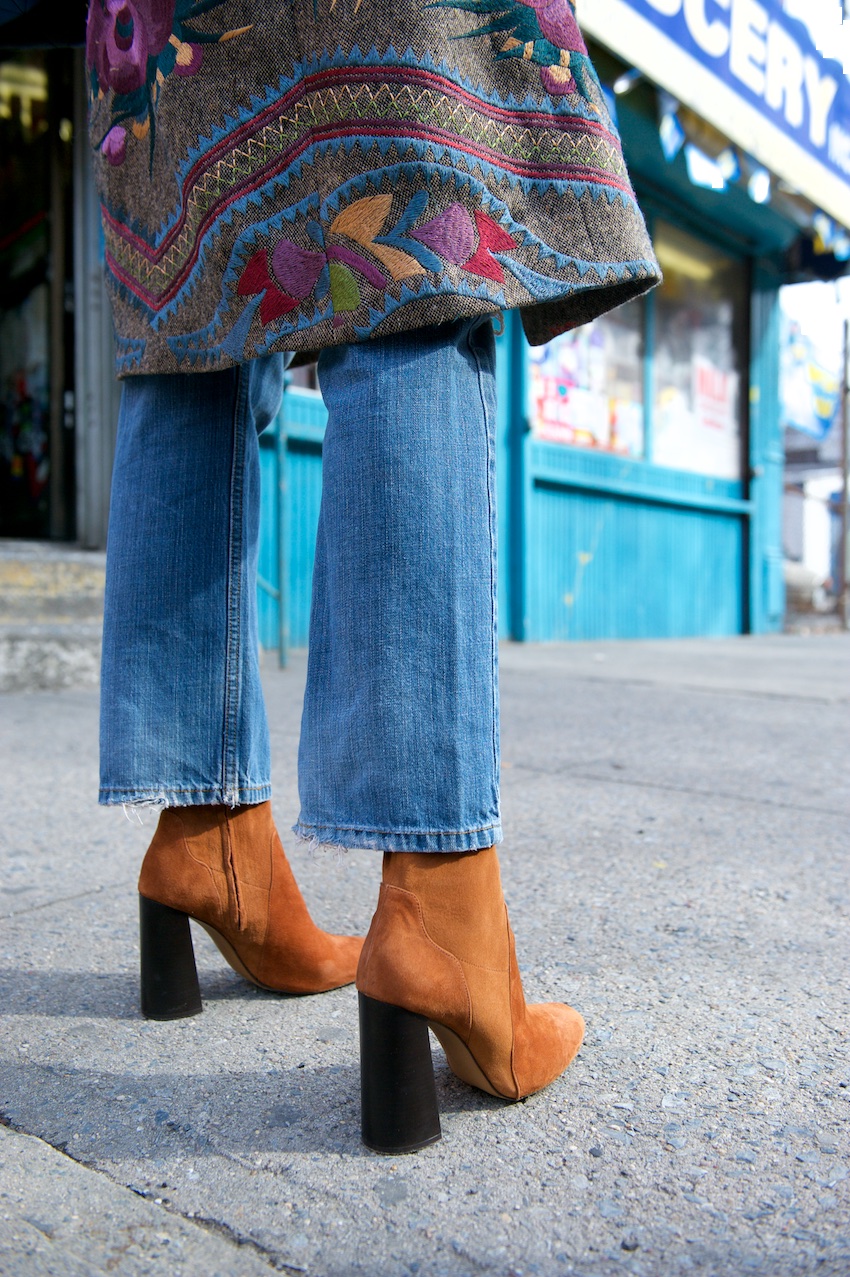 Coat: Local church flea market. Try this badass snake trench from Mango or Ted Baker. Jeans: Levi's.  Shirt: Topshop.  Polo: Gap.  Boots: Zara.  Try any of Topshop's block heel sock boots, Rag & Bone or Asos. Bag: Sonia Rykiel.  Glasses: Thrifted.  Try Ray-Ban (they sort of remind me of ACNE Spitfires).
A Church flea for a floral coat?  For me it doesn't get any better.   A bit of designer is cool every now and then but mixing high and low will always be more satisfying to me.
ps. Note to anyone still eyeing these boots.  They feel one size bigger than their black leather versions (seen with a skirt) even though they're the same size.