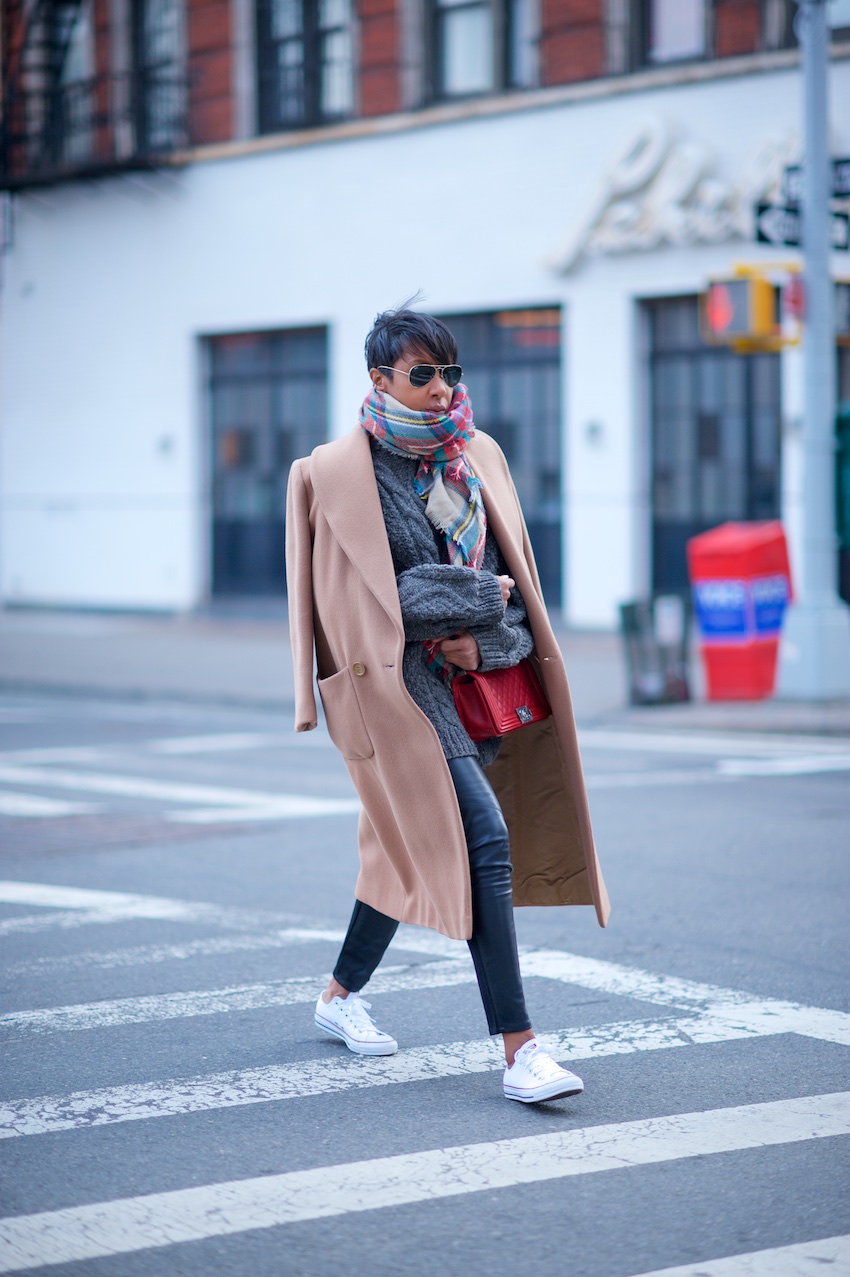 Here's another coat that was a find when I wasn't looking.
Notice how it only happens that way…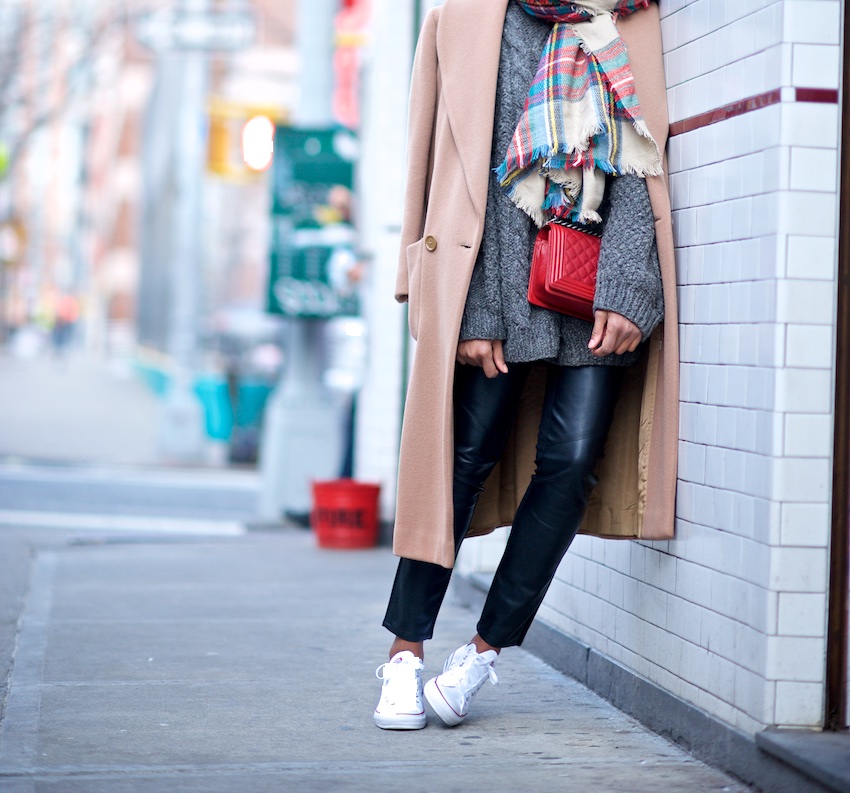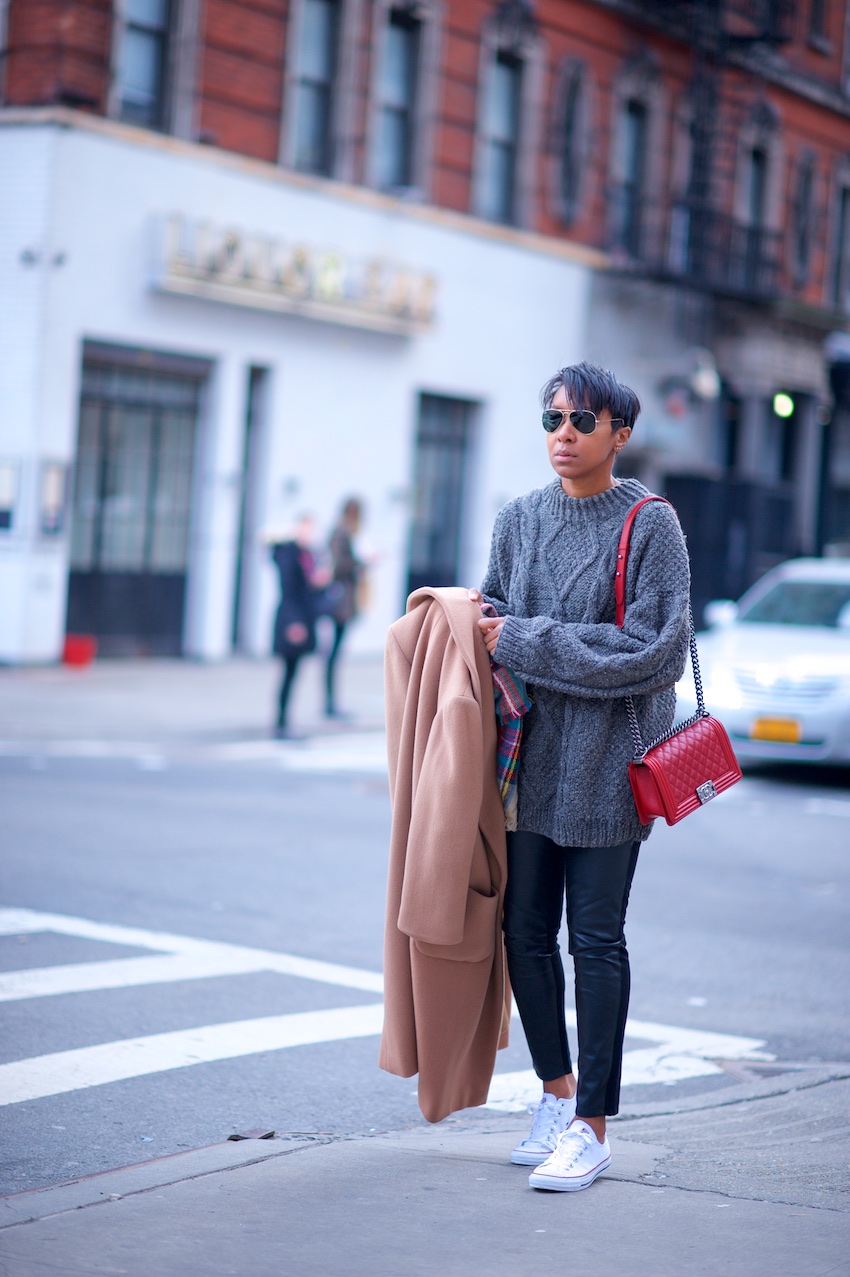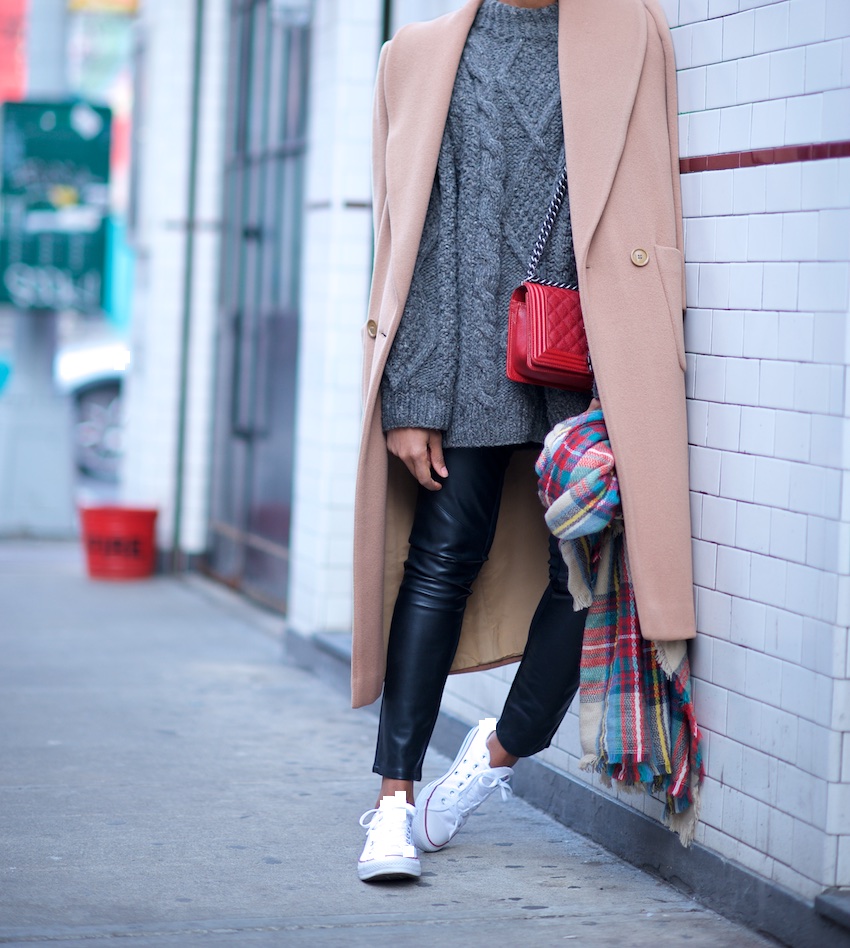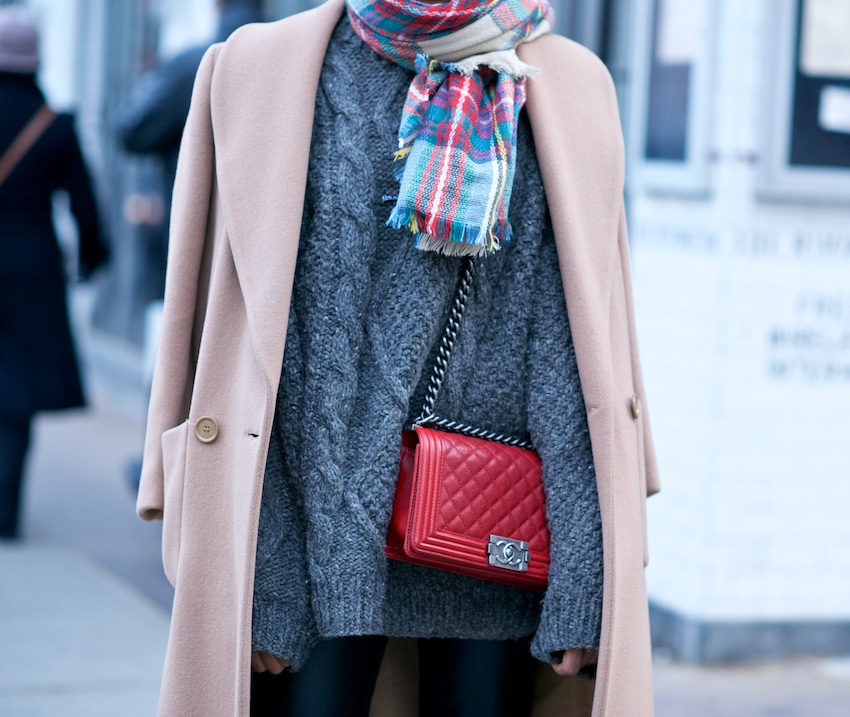 Coat: Thrift shop. Try Asos.  Jumper: Thrift shop.  Try Topshop. Faux leather leggings: Paige Denim.  Try 7 For All Mankind (on sale),  French Connection or my online Bloglovin' shop!  Plimsolls: Converse Chuck Taylors. High tops also in the shop. Scarf:  Choies. Bag: Chanel. Pre-loved Chanel boys on Vestaire Collective and FashionPhile. Read more on finding pre-loved Chanels (here). Shades: Ray-Ban
Found last year from a local second hand shop, it has that blanket like length I flipping love.
I wore it with a fishermen style jumper (it's men's) and faux leather leggings that are about three years old.  You can check my Bloglovin'/WDUGT shop for the next versions I want!   The Chanel is the only new item which is from 2014 found online.  To read more about buying Chanel bags read this older post!
Michael and I made a bee-line for Schillers restaurant which is shown in the background.  If you haven't been yet do yourself a favor please and go (get the sticky toffee pudding).
ps.  My fifth style video goes up later today on Instagram @Karenbritchick