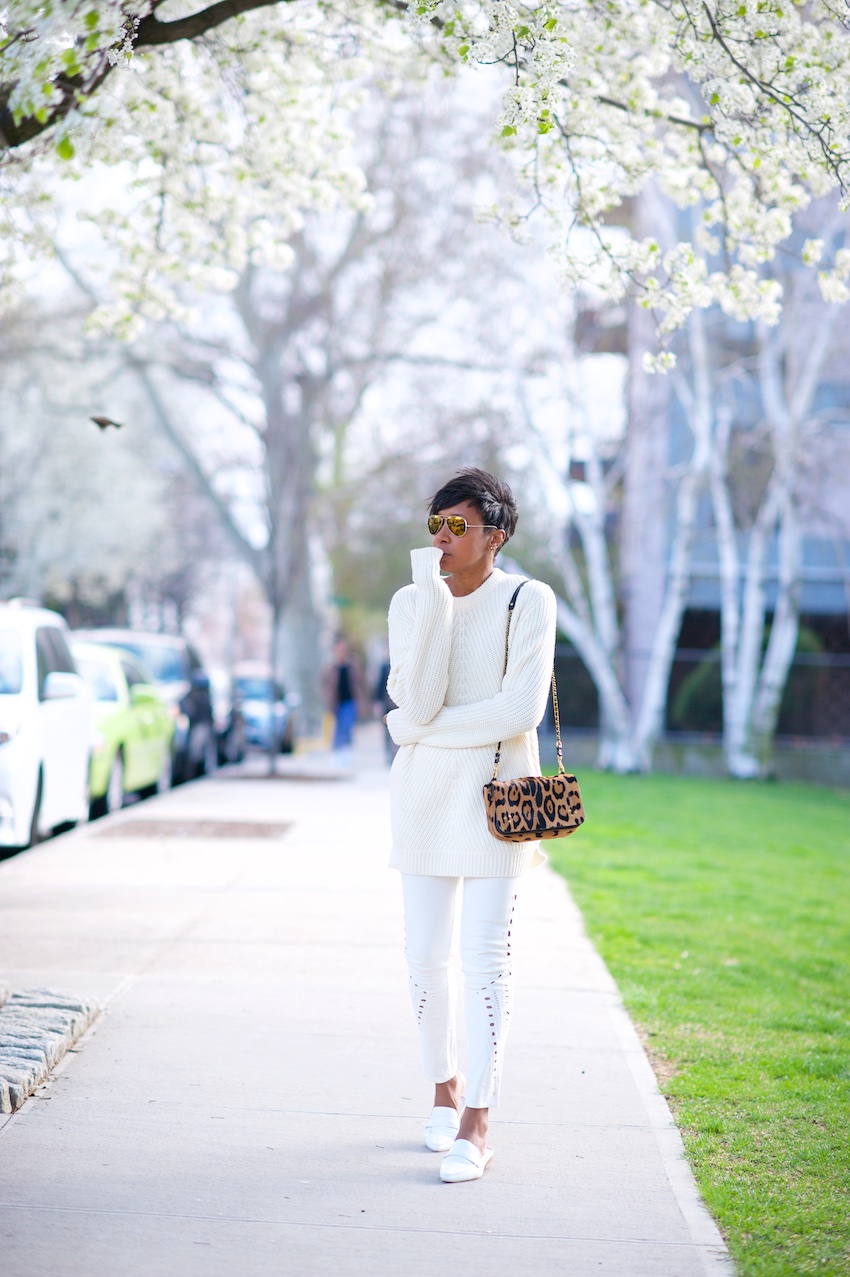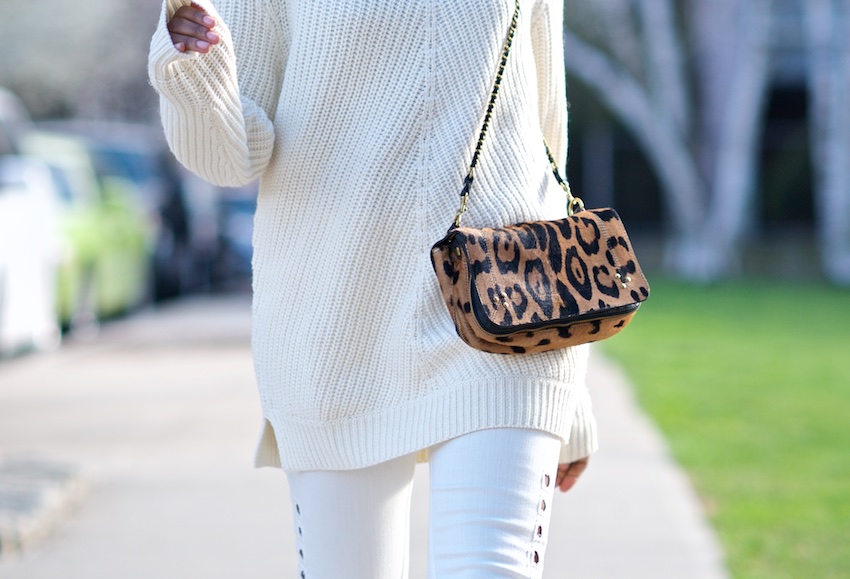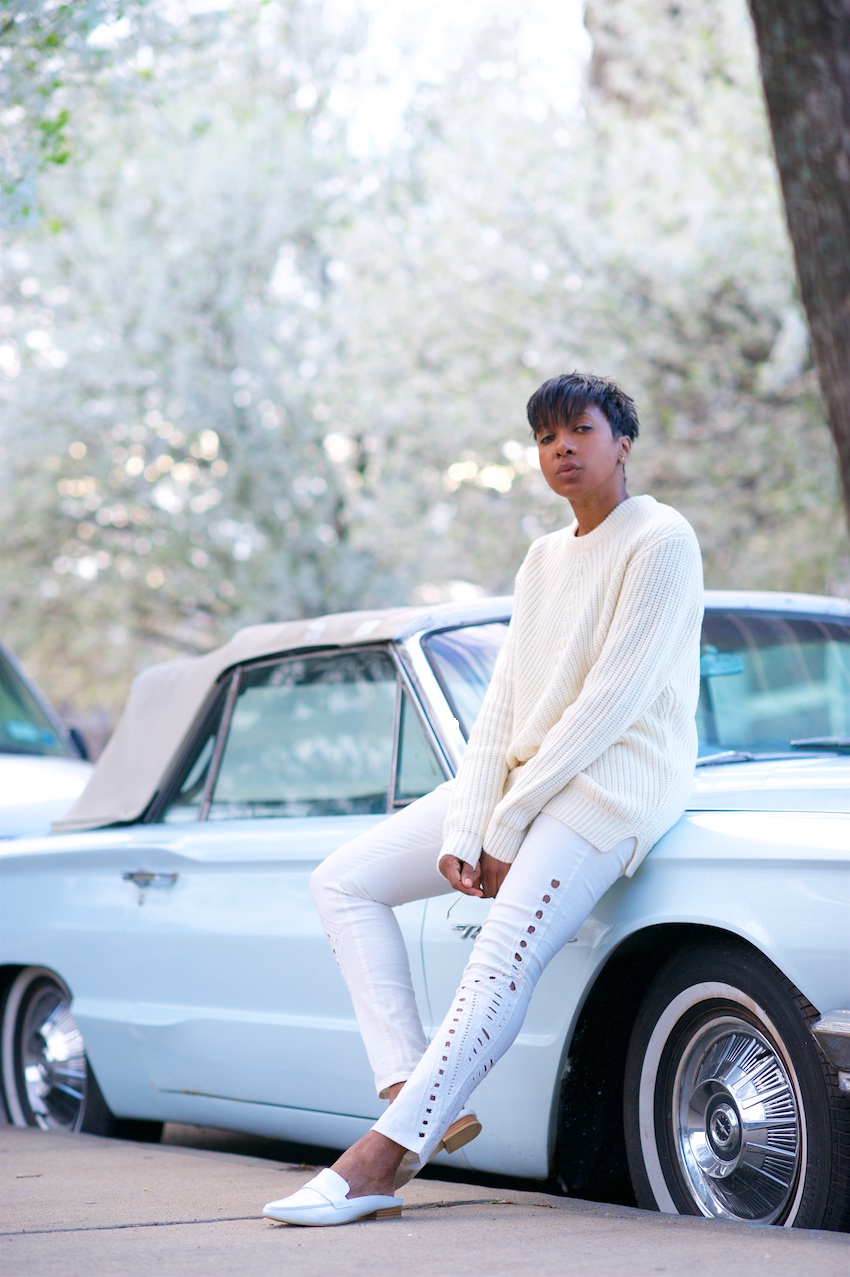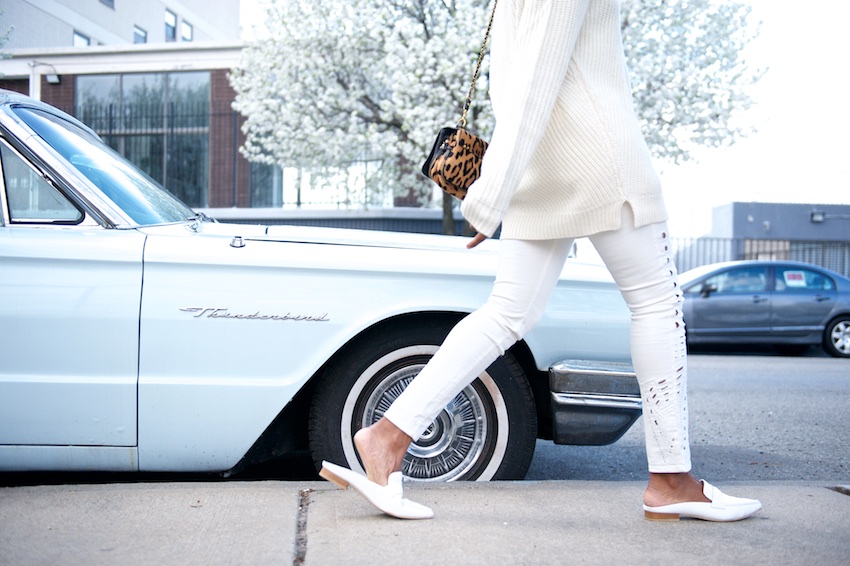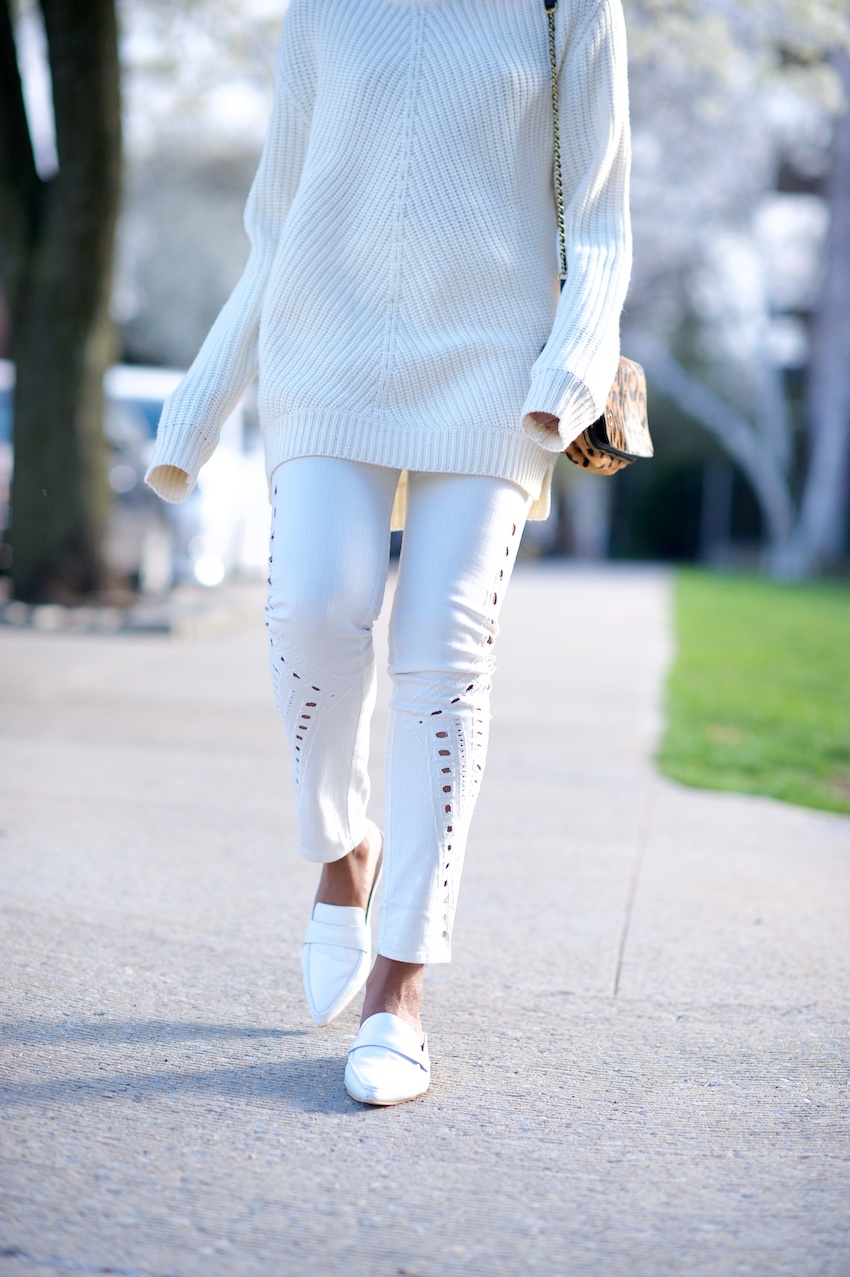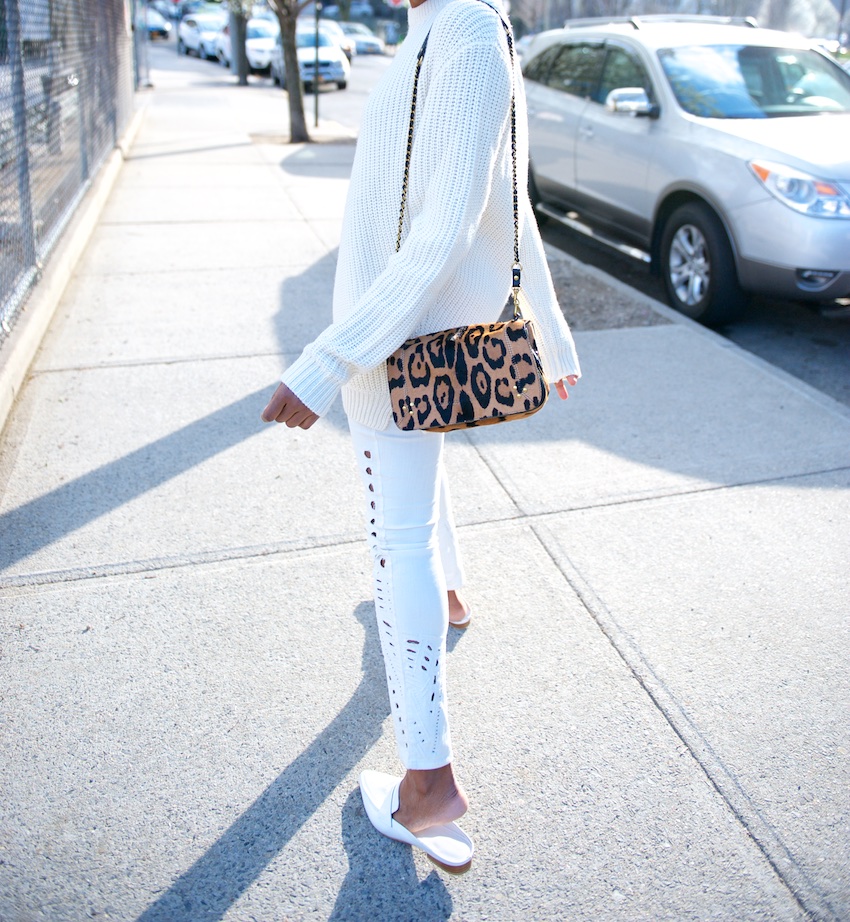 Do yourself a favor.  Next time that you are passing an H&M, head directly to the men's department and get this cream knit jumper that's on sale for ten dollars.
It's a plain enough basic and big enough to cover hands in the wind which New York had all weekend.  Worn this time with old white Iro jeans and white mules that I have been flip flopping around in for the past month – including indoors!  Surplus pic on Instagram!
ps. Glad you liked the Full Monty post on Yaminah on Friday.  Her thrift style (and freckles) are just ridiculous…
.   .   .
Jumper: H&M men.  Jeans: IRO (old but I linked to a site that sells their stuff on sale). Try Asos which gets good denim reviews.  Loafers: Jeffrey Campbell (in taupe suede). Still available in black. Whites are sold out.    Bag: Jerome Dreyfuss Bobi. Seen before here with boots and the clutch version with a red coat. Can't find online anymore but found their Leo bag that is similar. Similar from DVF (on sale).   Gold mirror aviators:  Ray-Ban