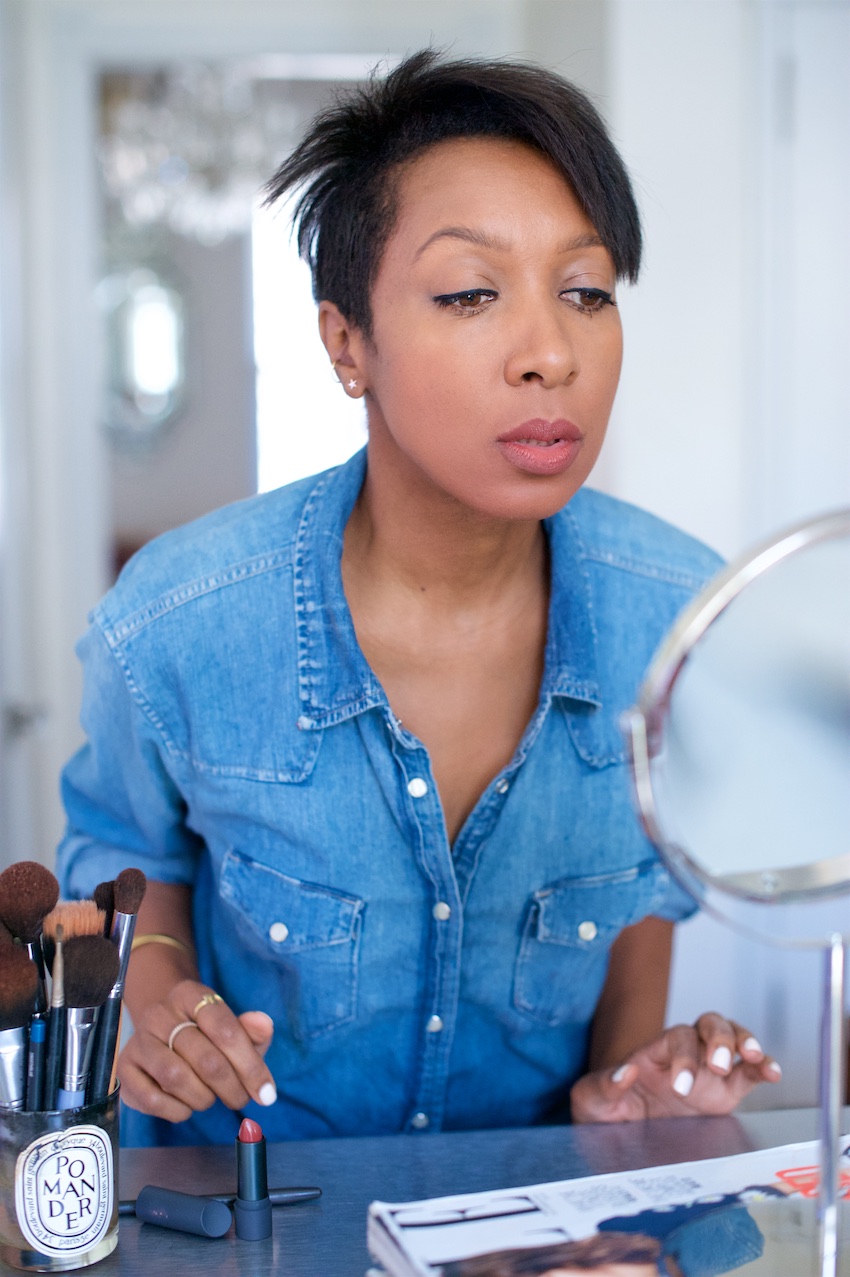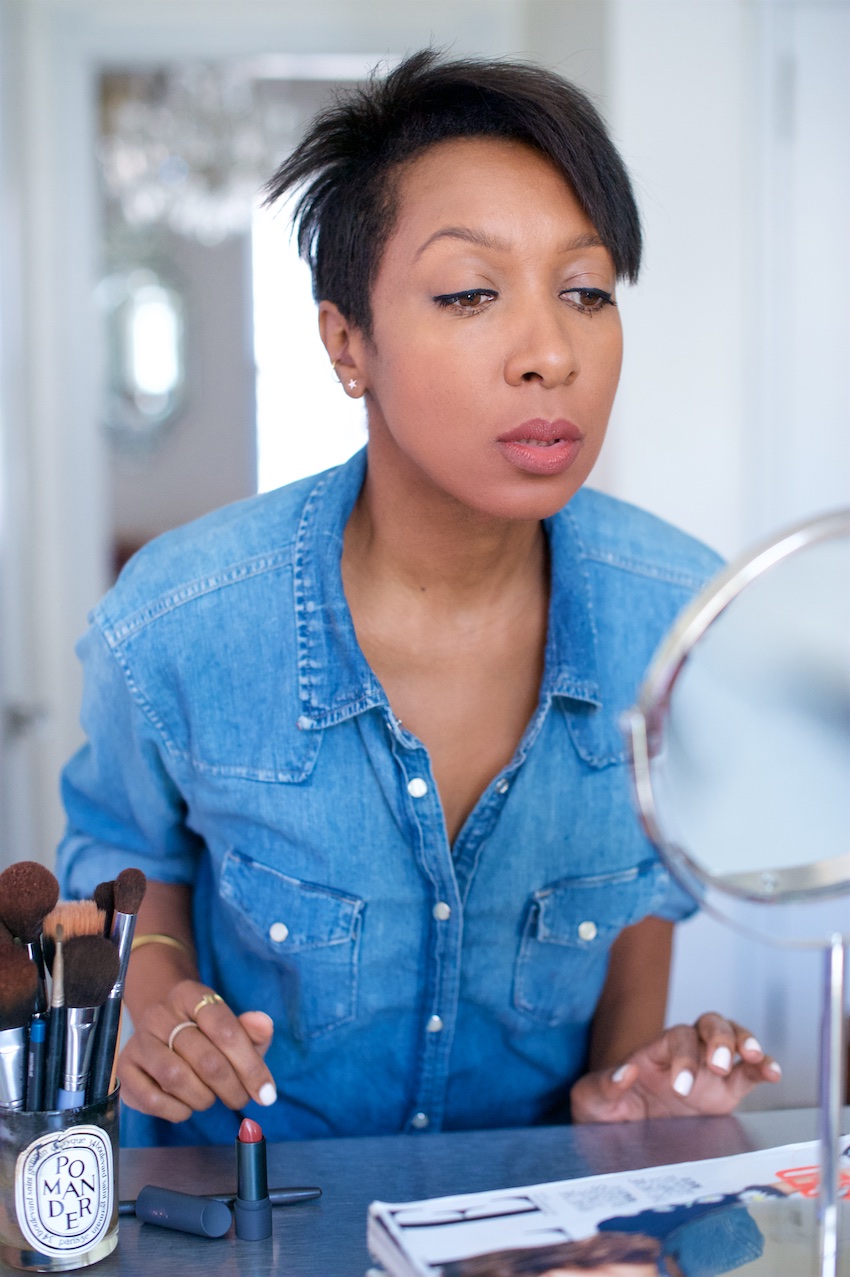 Thought I'd end the week with some beauty hacks I've been using! First off, I am no beauty expert but I LOVE make up like a lot of you and have done for years (even before starting Where Did U Get That). I'm getting back into it all over again and some new make up finds have been going up on my Snapchat (Karenbritchick). I'll incorporate the finds (and more) into future beauty posts. But for now – the hacks.
note: The list keeps growing so don't be surprised if there's a part two down the road!
H A C K 1:
When applying dark eyeshadow, pack extra loose powder under eyes. When done applying eyeshadow, the specks will fall onto the powder and you can just sweep the loose powder away with the fall out. You will have just highlighted under your eyes at the same. For dark skin women I recommend Ben Nye in Banana ( I just tried this!) or Laura Mercier Loose Translucent Setting Powder (on my wish list – the reviews are brilliant).
H A C K 2:
Use a hair conditioner you hate as shaving gel for your legs and underarms. It does the job just like shaving cream! Which reminds me, have you ever had an Underarm hair removal treatment? One of my friends recently had a laser hair removal treatment and it has got me thinking about booking myself in too. Watch this space.
H A C K 3:
Under eye concealer looks more opaque and lasts longer if you pat it gently into your skin using your your middle finger. Don't drag/wipe it on. Patting takes longer but you stop the concealer from moving around and it just sinks into the skin without thinning out.
H A C K 4:
Make lipstick last longer by applying lipstick once, then tear apart a two ply tissue into one ply. Blot with the tissue then re-apply the lipstick. It will last much longer than blotting with two ply tissue. Not sure why but it works. Again, it's an extra step but it's true.
HACK 5:
Do not touch your face! It really helps stop skin break outs. Since this post is mostly about make up, I though something on avoiding spots should be included. If you have an itch on your cheek, use a tissue vs. your actual fingers to scratch it. Again, an extra step but you've stopped oil transfer to your face. Years ago I would wipe my forehead with my hand on blazing hot days or just keep touching my face randomly throughout the day – now I try and only touch it using tissues.
H A C K 6:
Hold your blusher brush at the very end of the handle. It forces you to apply blusher with a light hand and stops you applying too much (read: clown face).
H A C K 7:
Do not rub perfume on the skin. Spritz and let it dry. I got this advice from staff at more than one high end perfume boutique. Since then the spritz on skin then wrist rubs have stopped. Apparently rubbing disturbs the composition in the perfume. Either way, doesn't hurt not to do it? This way, you can get the best out of whatever perfume you wear. If you're a big fan of different perfumes, then why not try out a perfume subscription service such as ScentBird that allows you to choose a 30 day supply of a specific fragrance out of over 450 fragrances. An entire explanation of the process can be found for an even better understanding of the service.
H A C K 8:
Conditioner only hair washing. I got this from women who have either natural or chemically relaxed dry hair and want to cut down on the drying effect of shampoo. Use conditioner instead to wash your hair or switch to a shampoo with no SLS (sodium laureth sulphates) which dries our hair (SLS is in house detergents and toothpaste.
H A C K 9:
Color correcting gets rid of dark 'beards' and dark mustache areas that always show through foundation. You can read more about it in this earlier post but it's one of my top discoveries since wearing make up. I know – where have I been? but Homer Simpson beard isn't exactly attractive.
Have a good weekend!