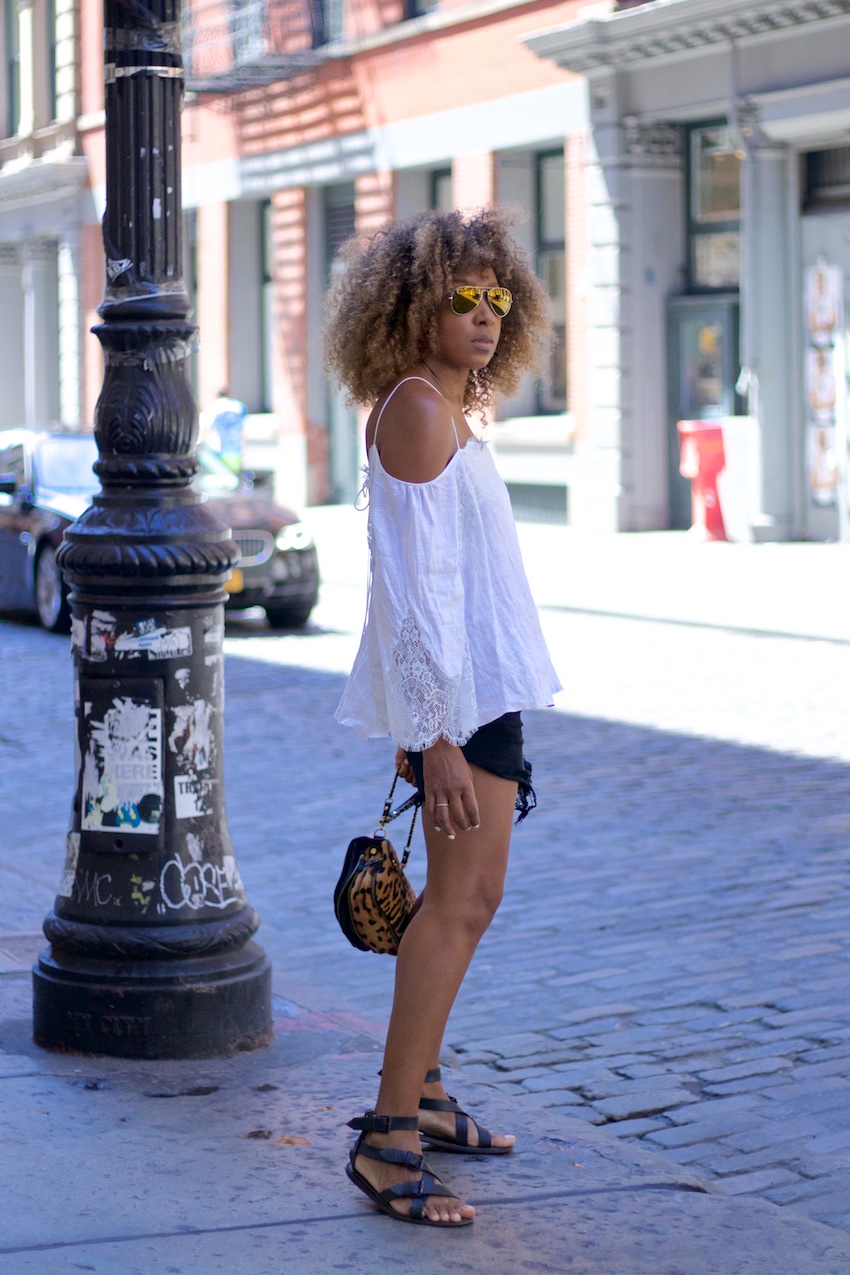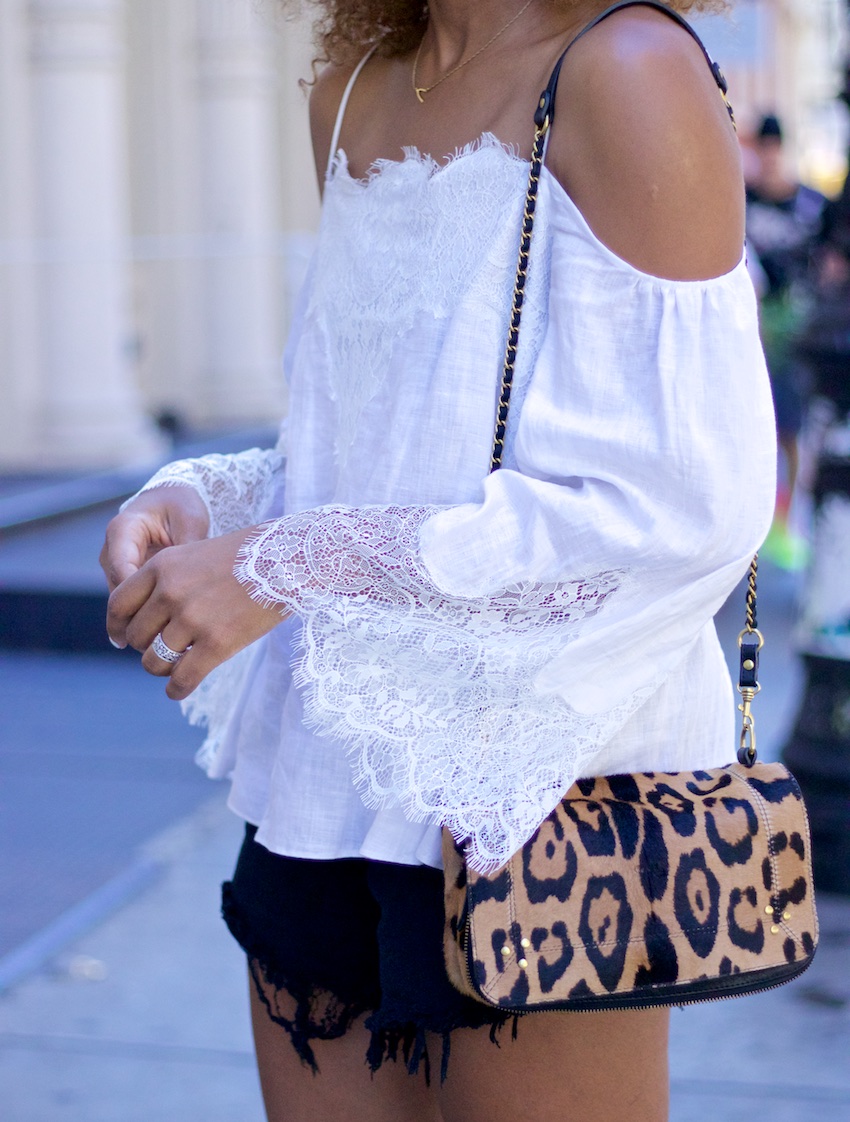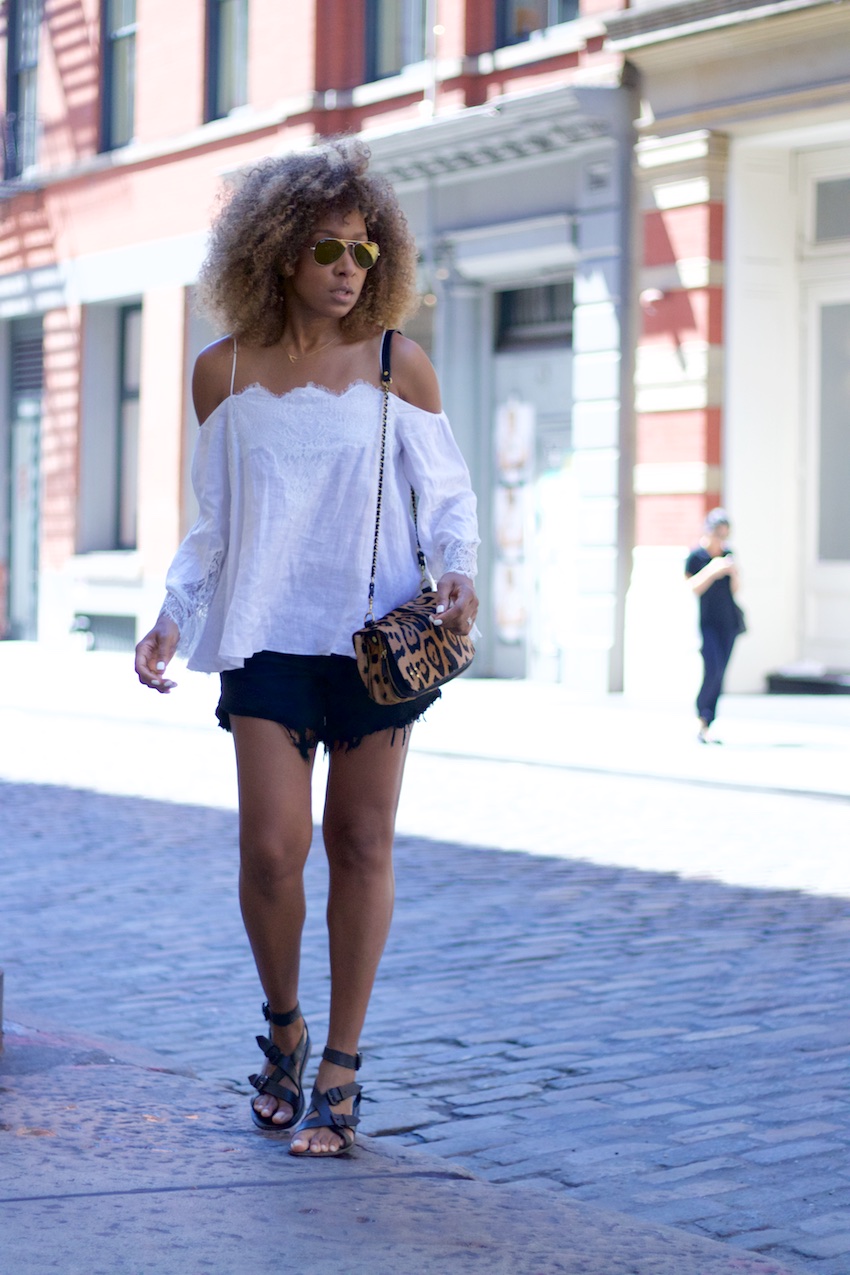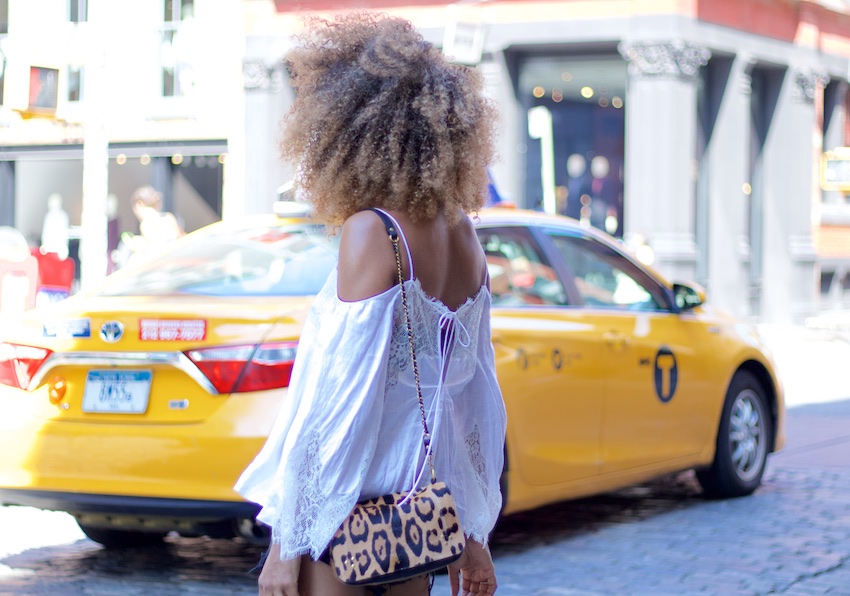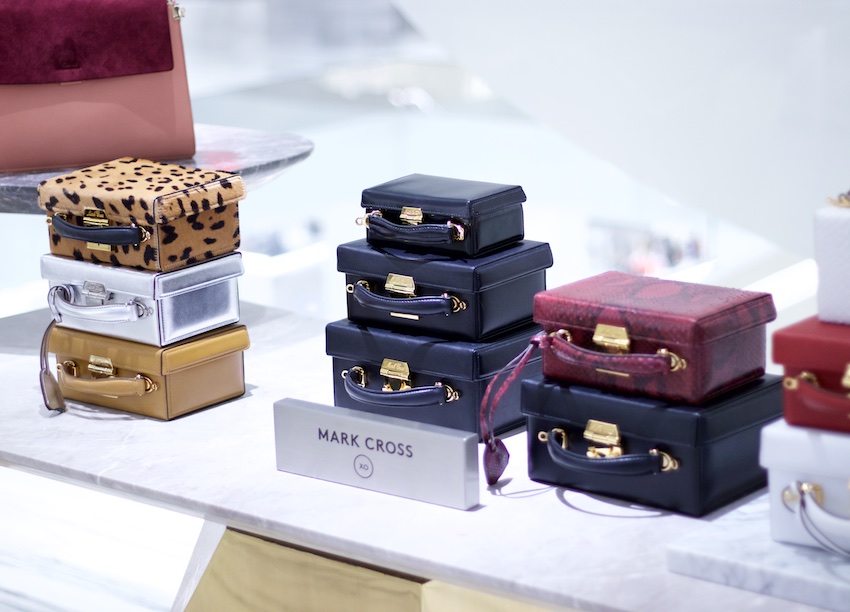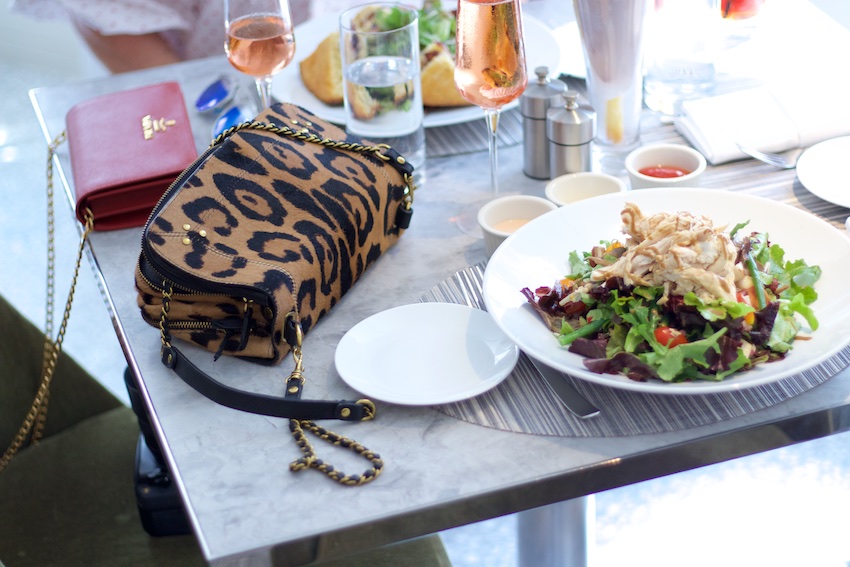 I had lunch with an old British friend at the Barneys in Chelsea.    As usual it was about ninety degrees out but I quickly forgot that, walking onto the main floor and her handing me a family sized bag of Walkers cheese and onion crisps and Bakewell tarts (expat problems).
If you've not been inside that Barneys,  just go. It's pure eye candy. The spiral white staircase alone will guarantee that you'll Instagram it (yes I'm Instagramming a photo soon like a sad tourist).   The Mark Cross bag photo is thrown in because I always pet those little suitcase bags.  One day….
Didn't fancy a dress so wore a thrifted black pair of Levi's cut into shorts.  Is it just me or do shops just NOT sell black denim shorts??   Wore it with an off the shoulder Zara top (not really sure it's OTS with shoulder straps) and the men's All Saints sandals. The best thing about big feet is being able to shop the men's shoe section.  I'm sure big feet ladies can relate to this.
.  .  .
Blouse: Zara.  Any of these from Asos would work.  Shorts: Levi's (DIY from old jeans).  Sandals:  All Saints Men.  Shades: Ray-Ban Gold Mirror aviators.  Bag: Jerome Dreyfuss Bobi bag.  Lookalikes from Express, Marc by Marc and Fontanelli. Necklace: Jennifer Zeuner wishbone necklace