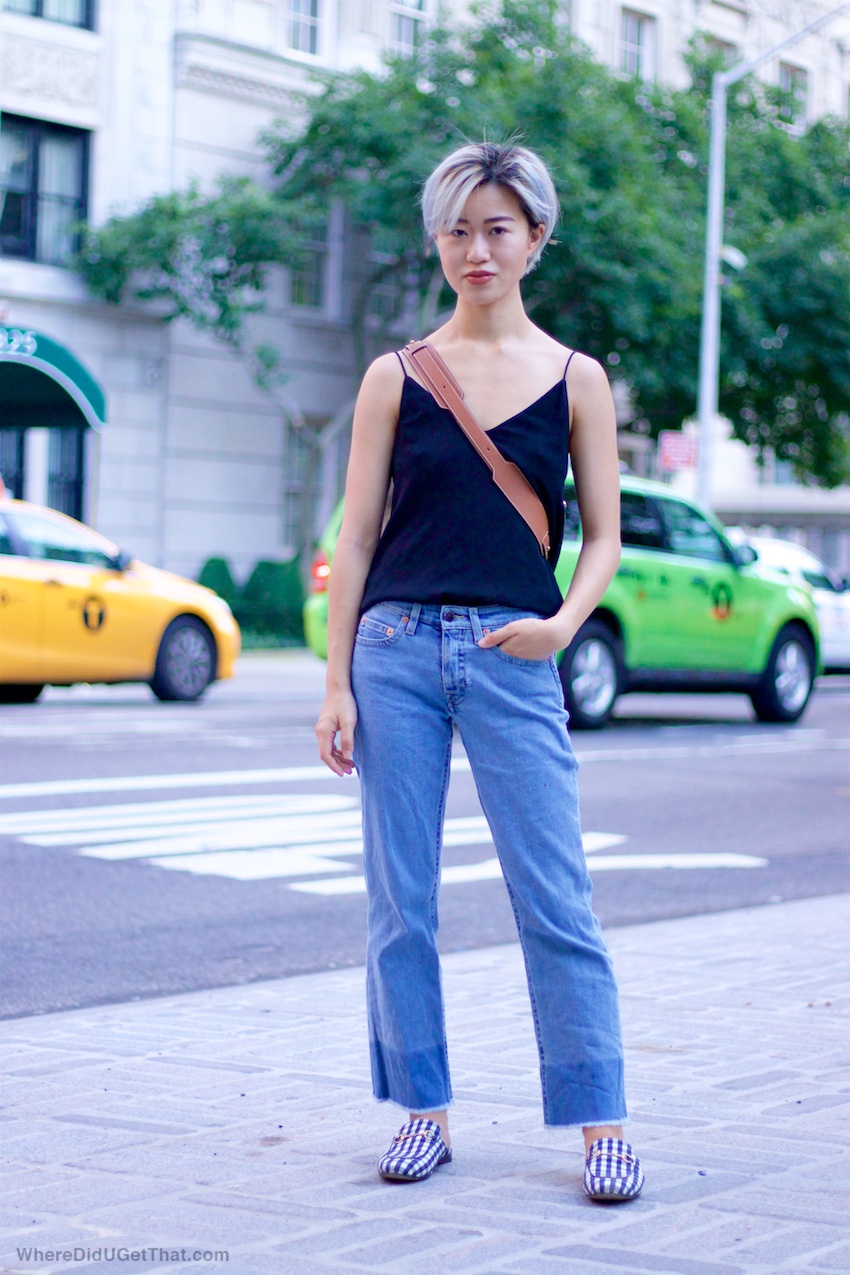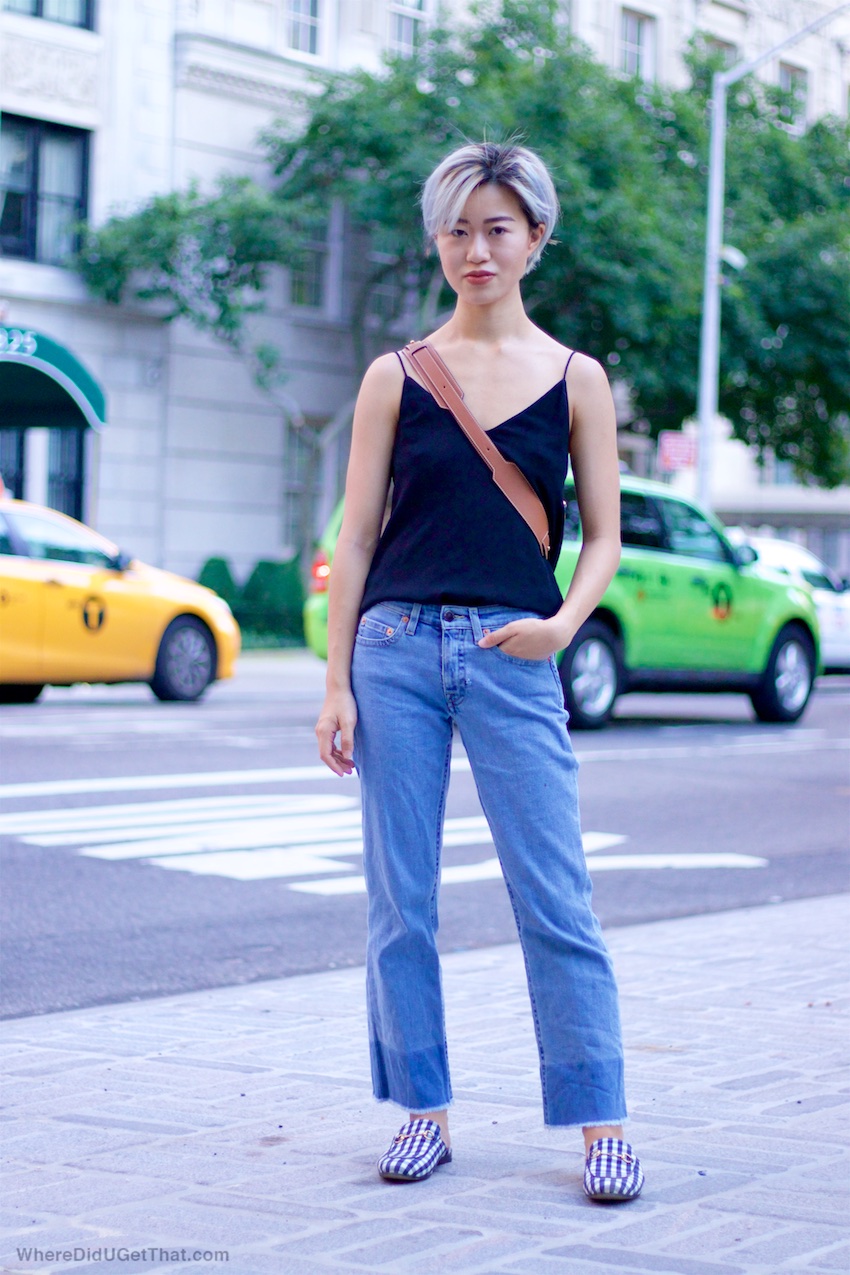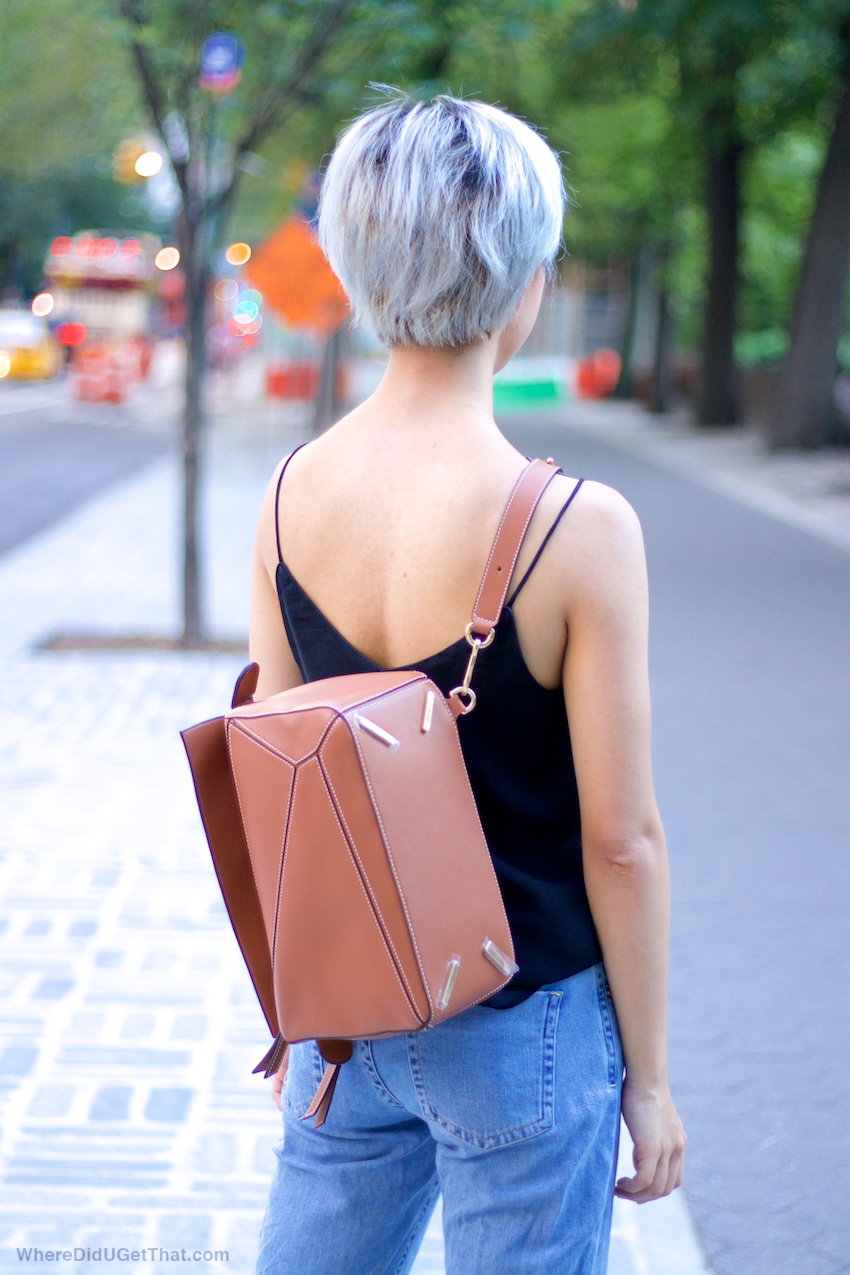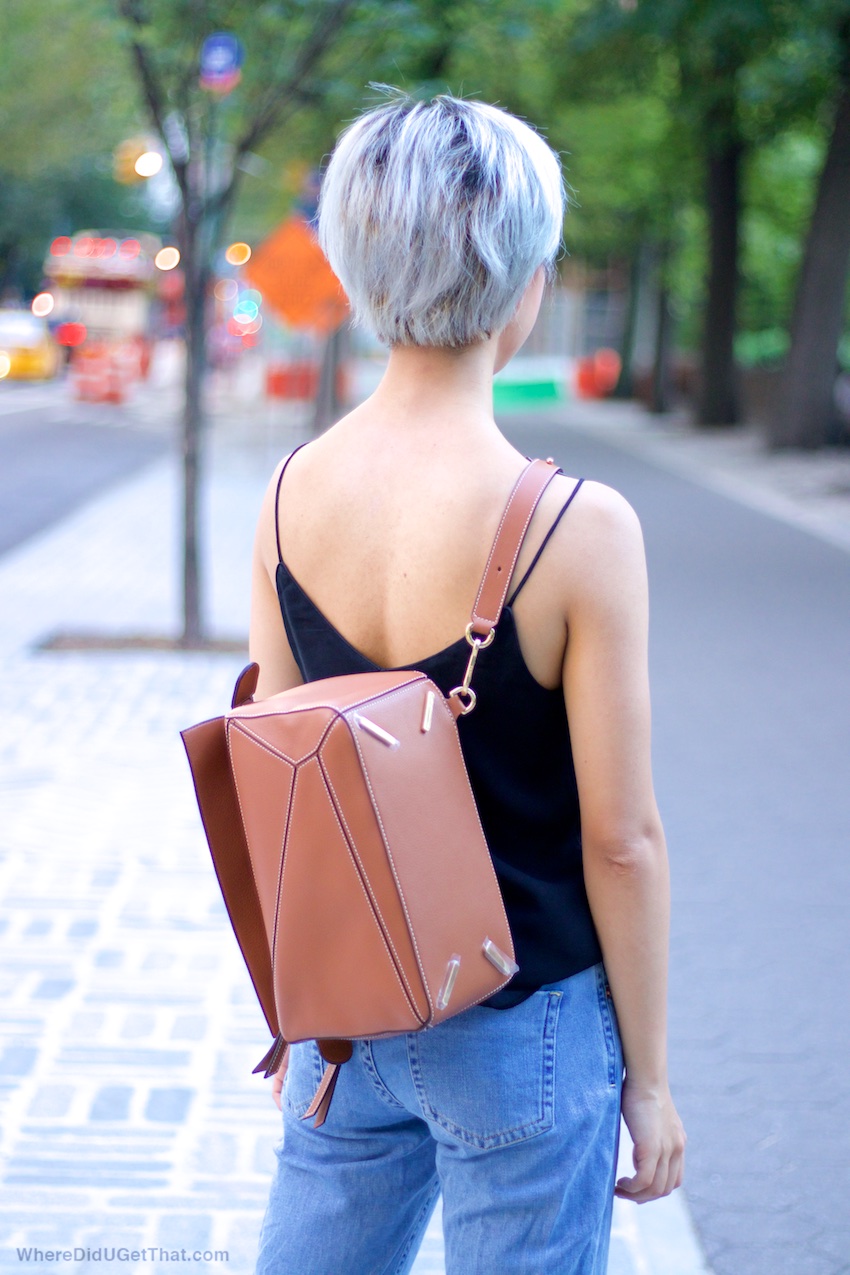 When I shot Mia it wasn't a surprise.  Usually when we meet she's in some thrown together look that screams casual inspiration.
I was with her when she bought her Loewe puzzle bag.  She couldn't decide while trying it on at Bergdorf Goodman but when the assistant demonstrated that it could be worn slung cross body like a back pack she was sold.
"Plus it fits my camera!"   As a fellow photographer even I was considering.  How perfect is this toffee colour?