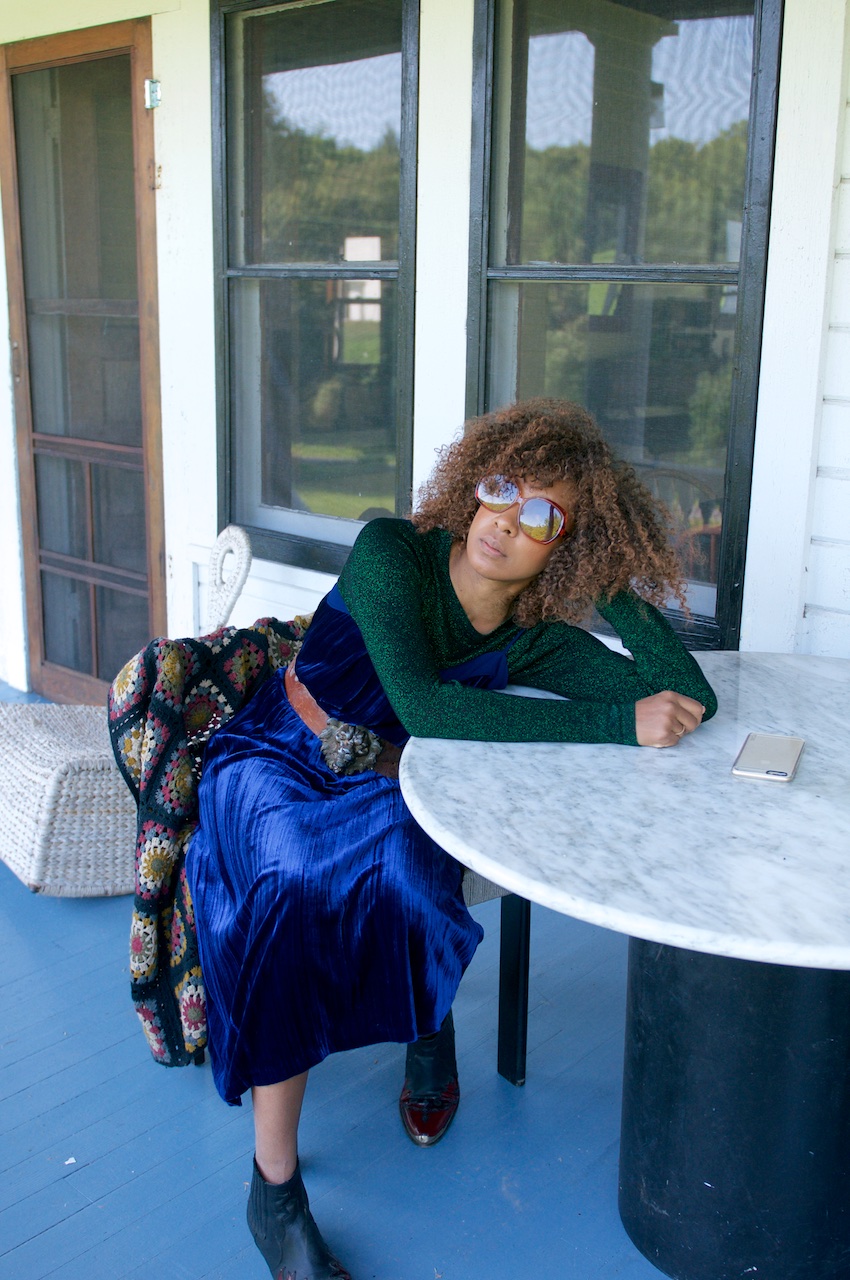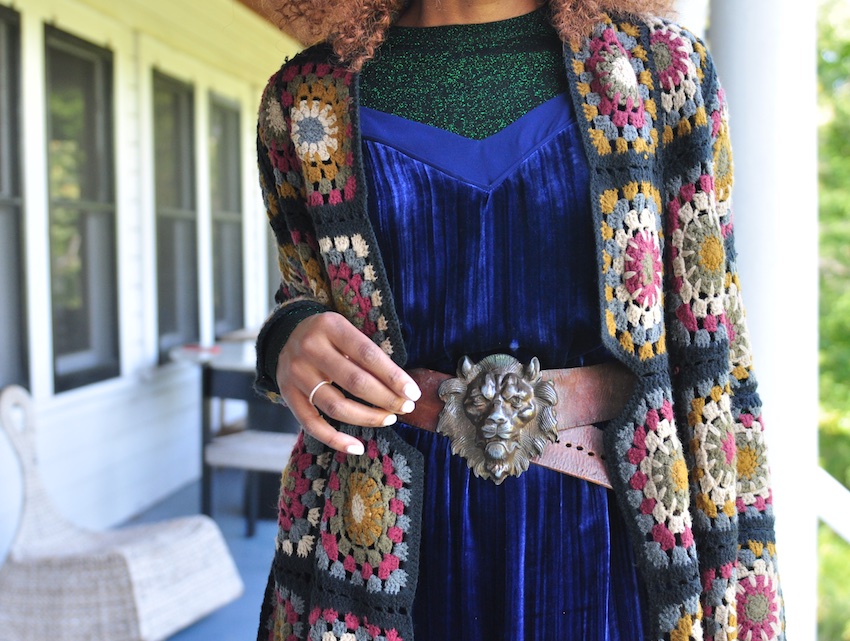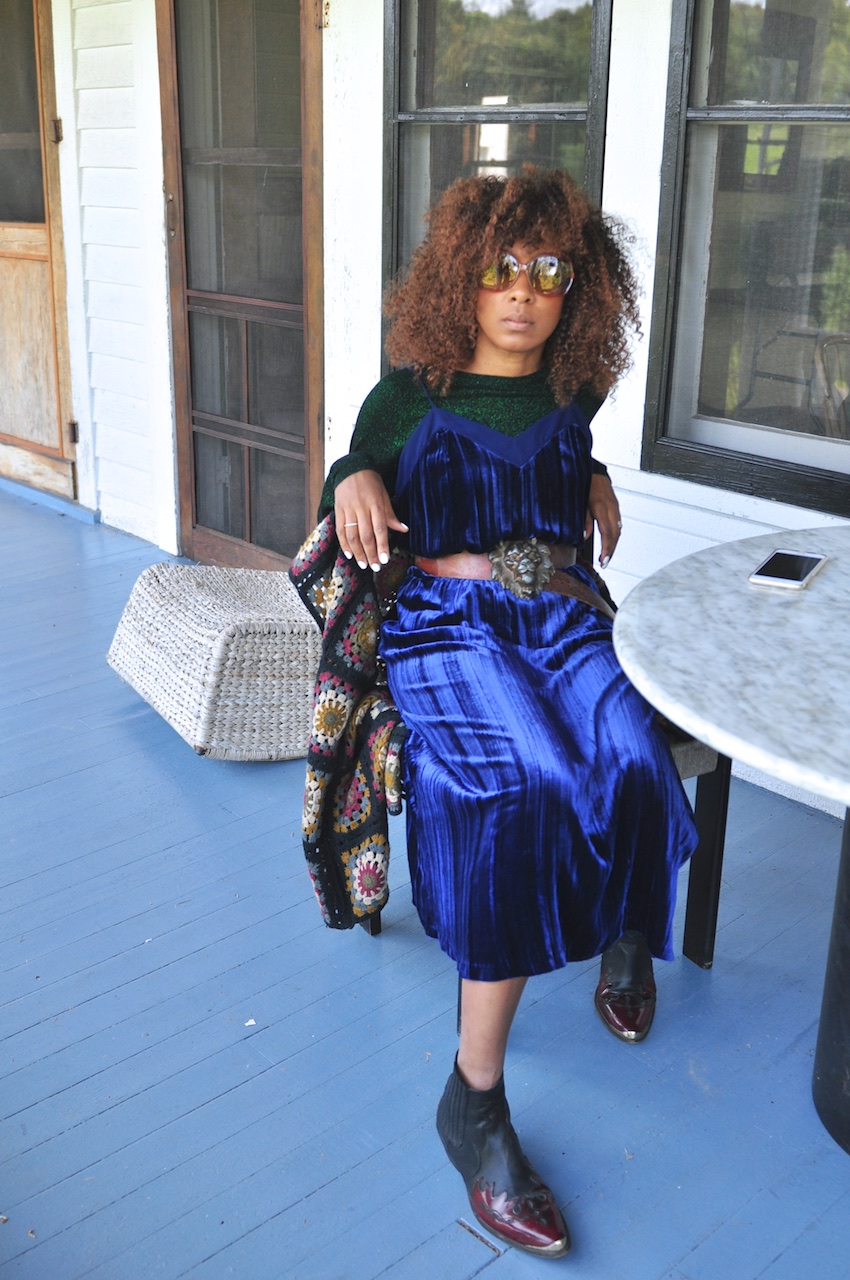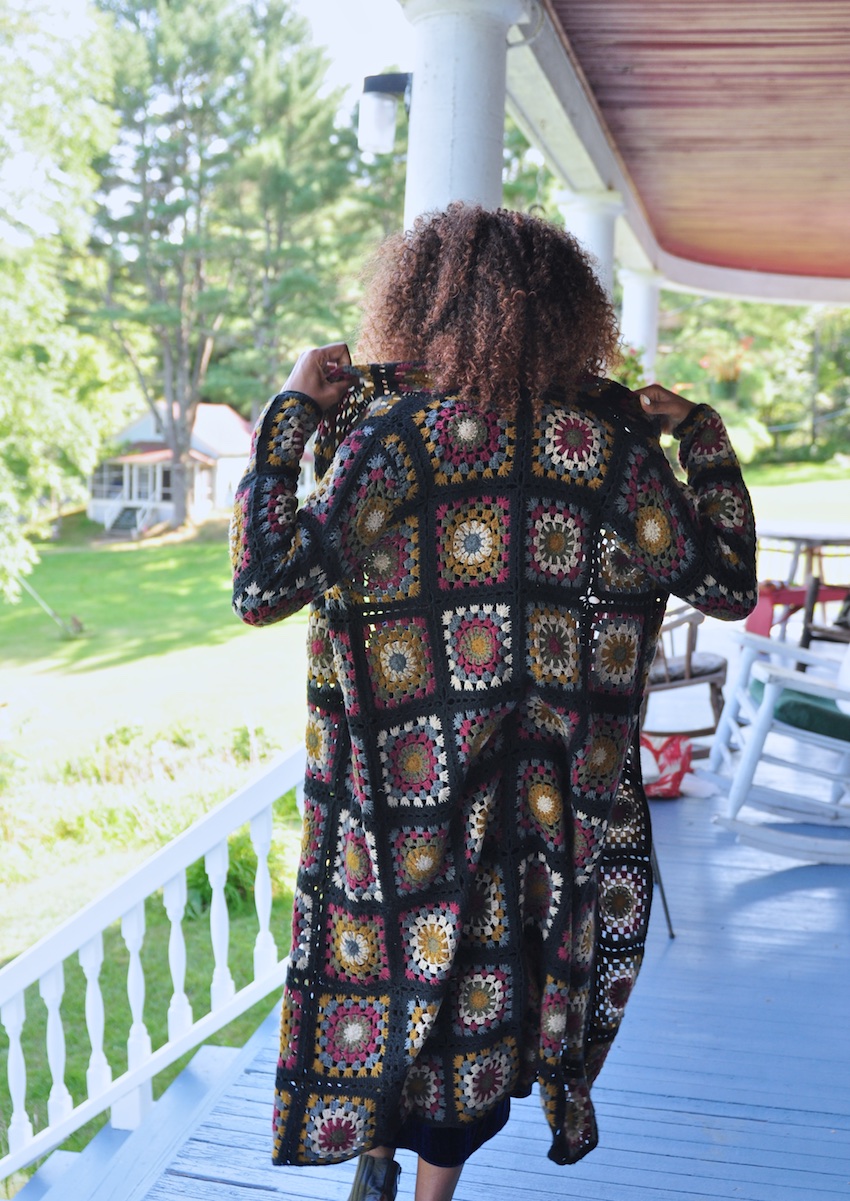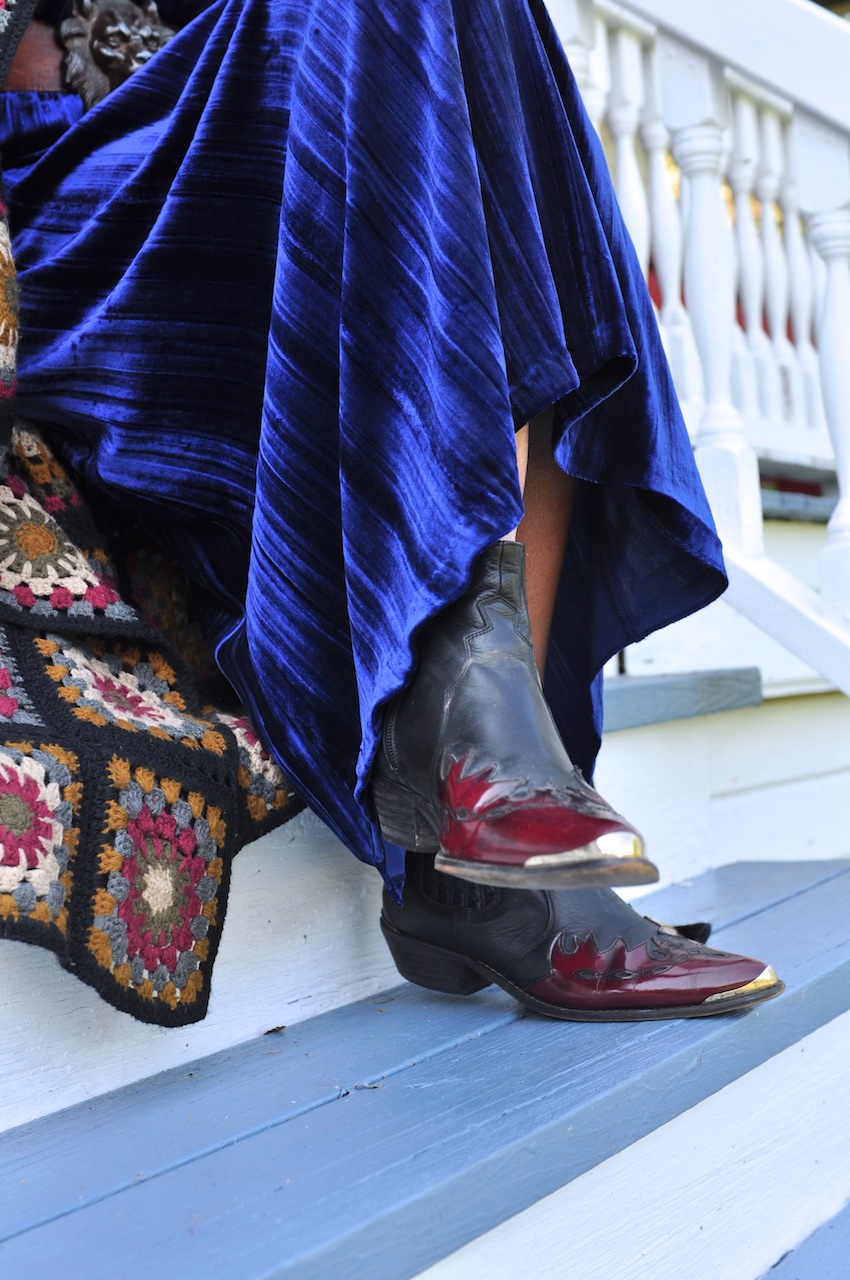 I text Daria who's arrived a day earlier at our fave place upstate: "What's the weather like?"  "Chilly" she replies, hence the layering of an old velvet dress with an even older lurex men's knit.
You can see more of the weekend on snapchat and instastories (Karenbritchick)
ps. This belt reminds me of Gucci or Saint Laurent.
.  .  .
Velvet Dress: H&M.  Boots: Topshop.  Lurex knit: Men's H&M. Cardigan: Zara.  Sunglasses: Vintage.  Belt: Anna Corinna (more on her killer vintage shop this week)