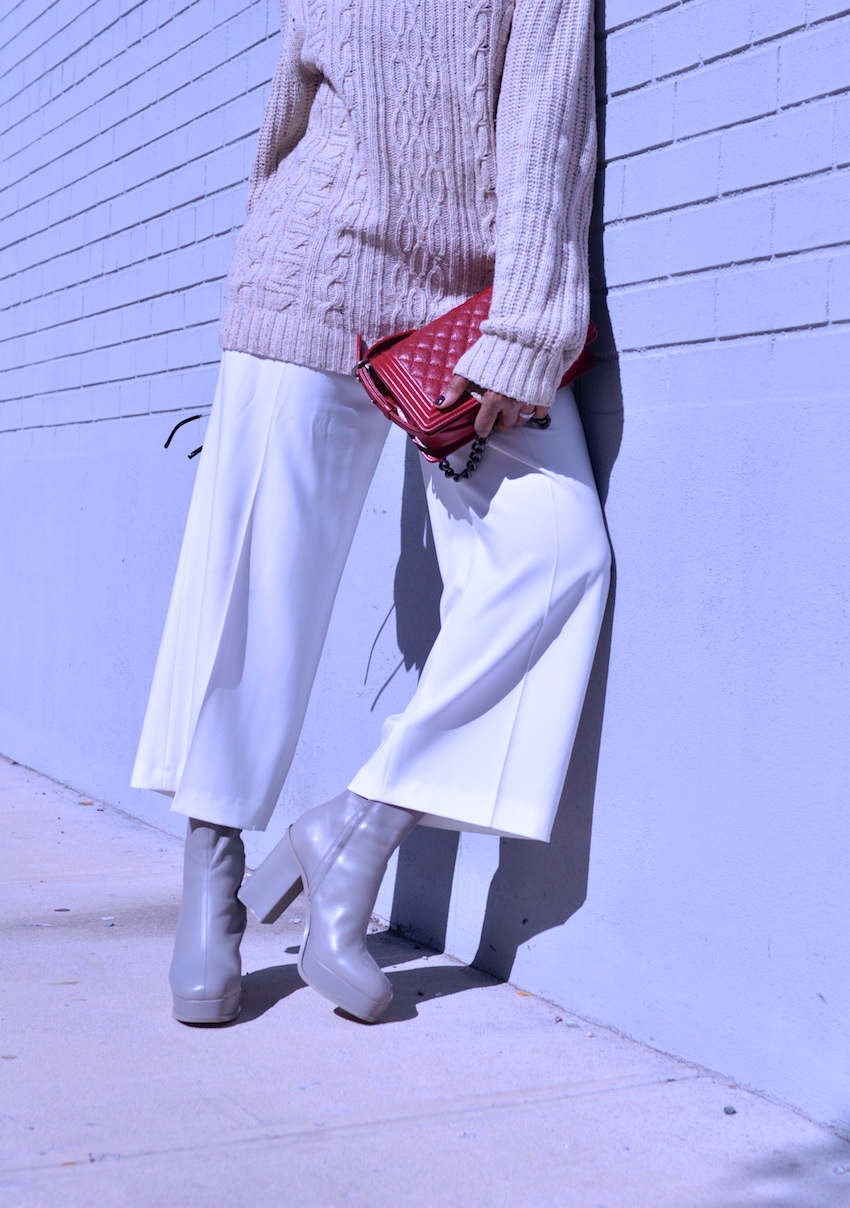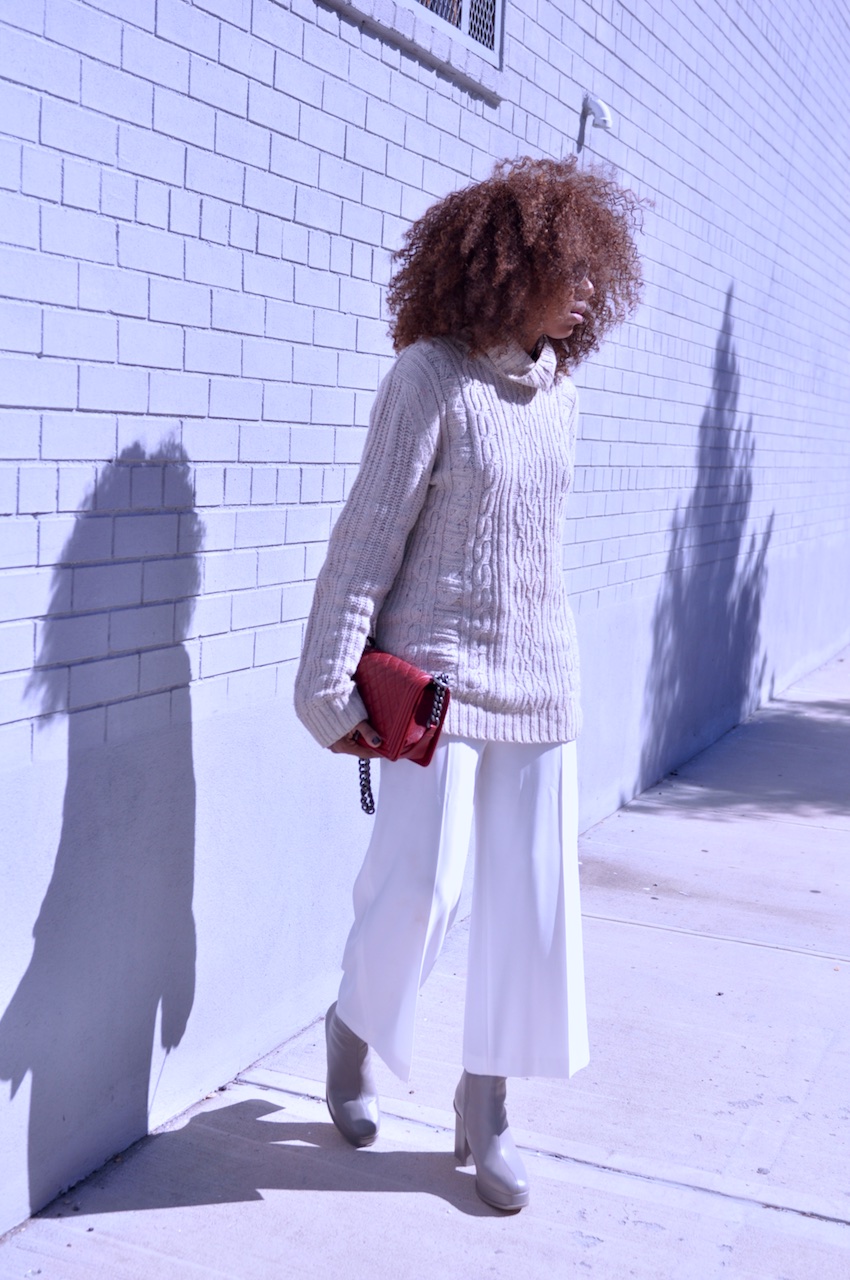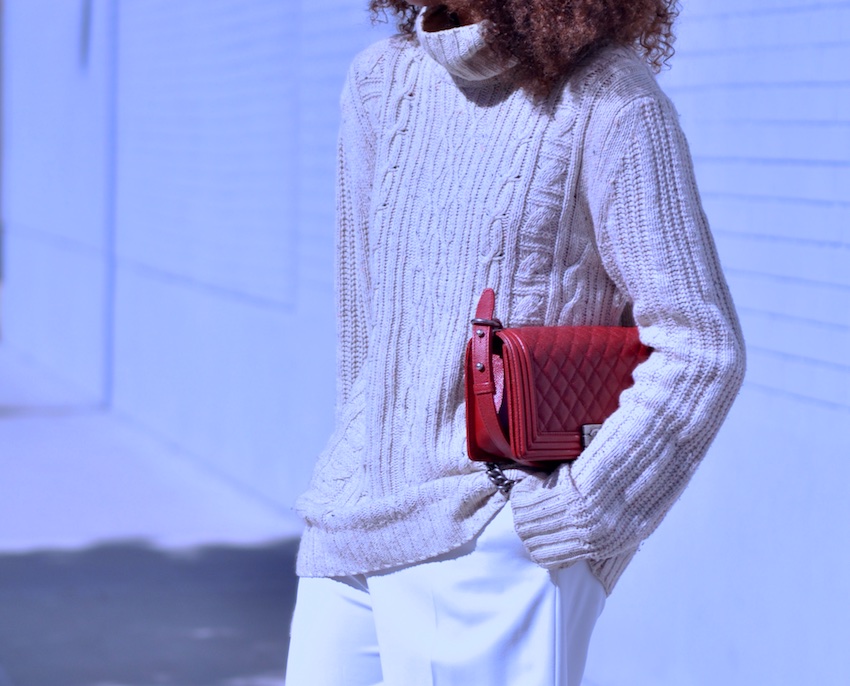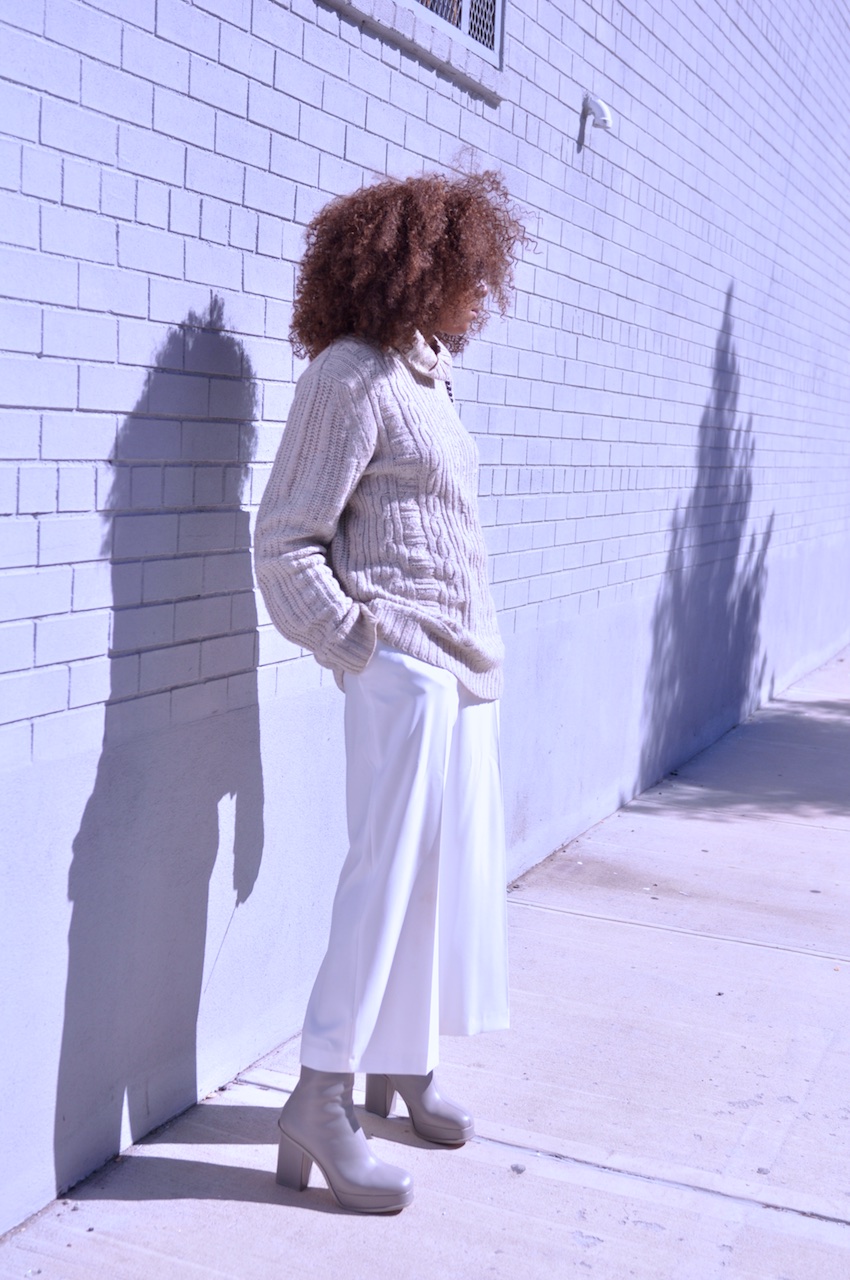 The obviously pretty sometimes doesn't work (in my head), hence the attraction to these grey grunge nineties style platform boots.
Boots like this work with a lot more than you think e.g. skinny jeans,  midi skirts and dresses.  This time I contrasted them with wide leg culottes. Topshop has these wide leg trousers that would be an interesting alternative to my white ones which already have a mark on the back because I can't keep white clean for five minutes.
ps.  Speaking of colour, the plan is to dye these boots black later like these Alexander Wang Cora boots.
.   .   .
Knit jumper: H&M (old).  Wide leg culottes: Zara. Try Topshop in dark rose or  Boots: Zara.  Try River Island or Free People.   Bag: Chanel