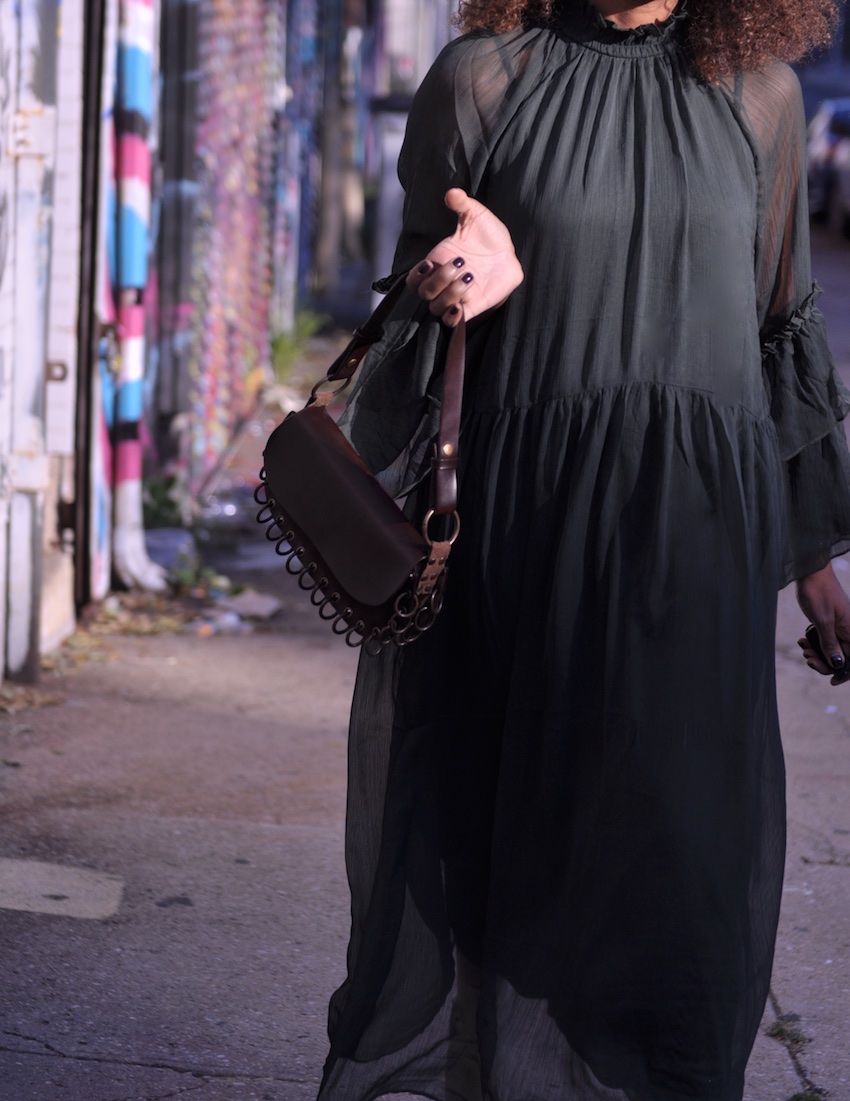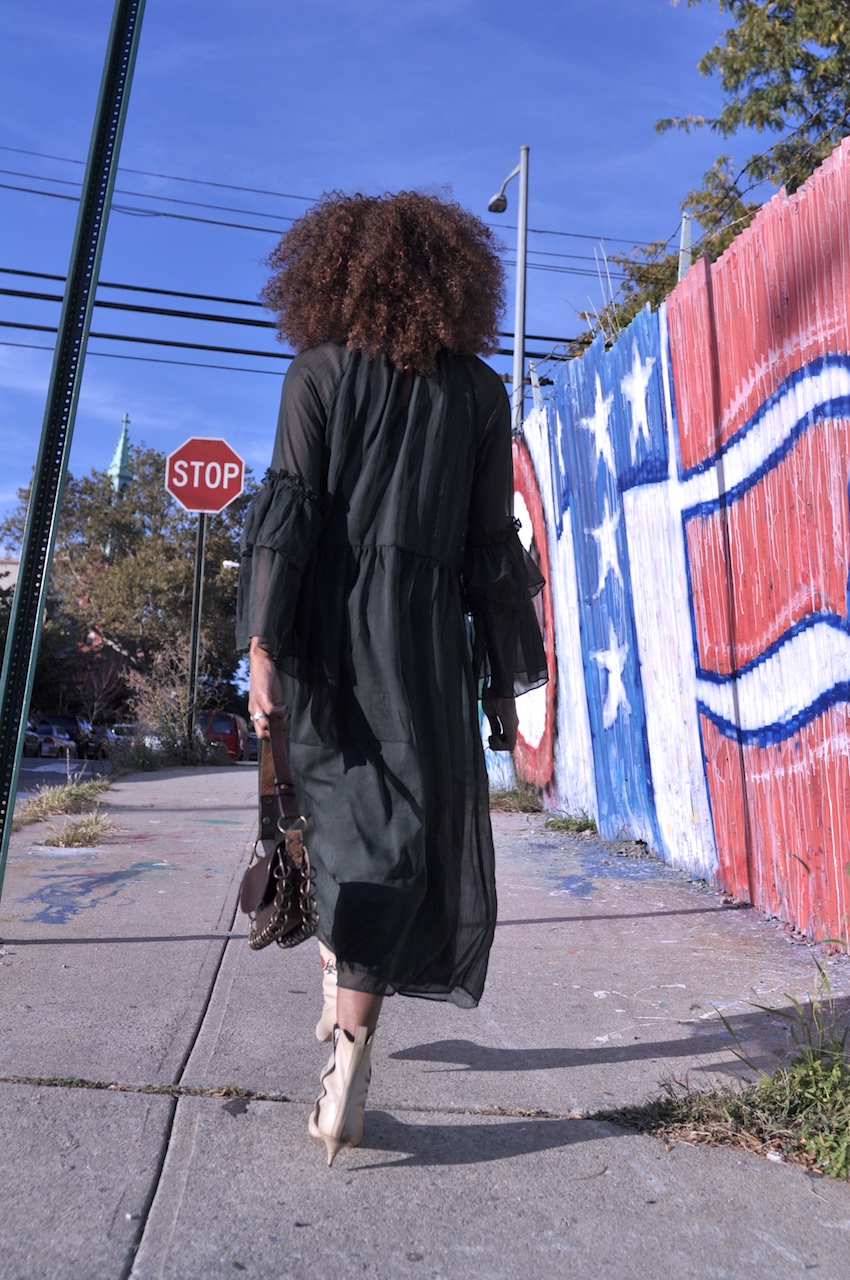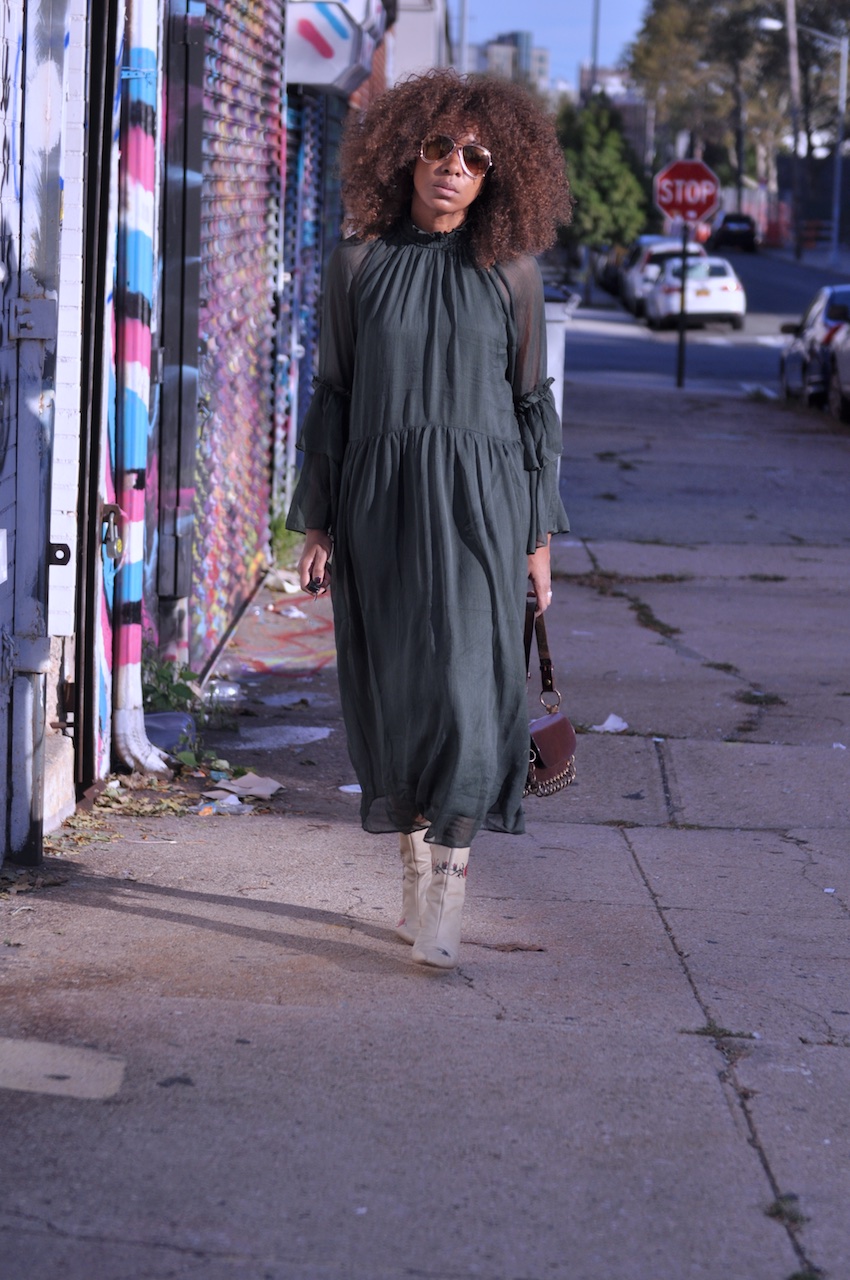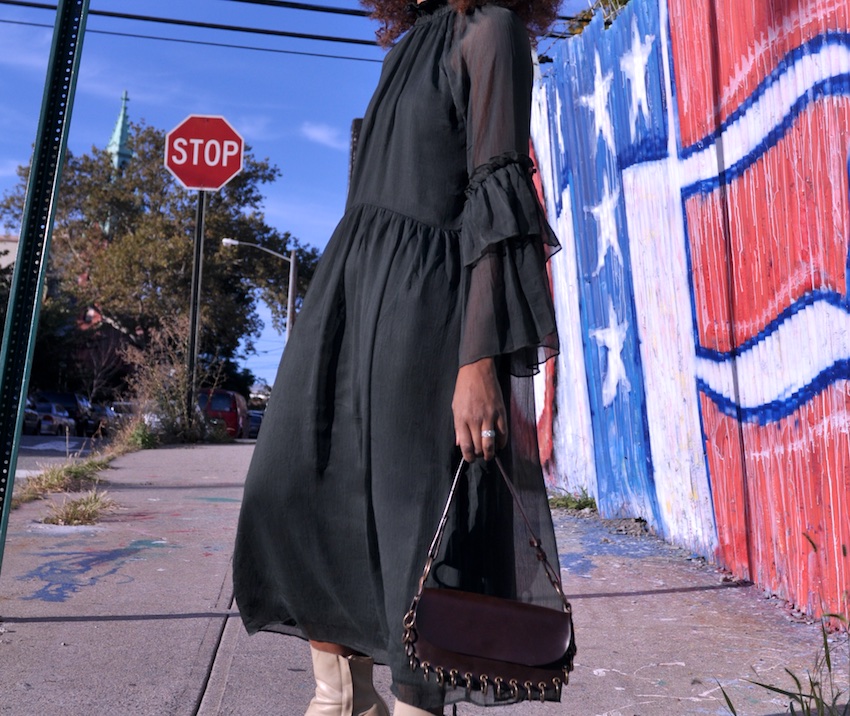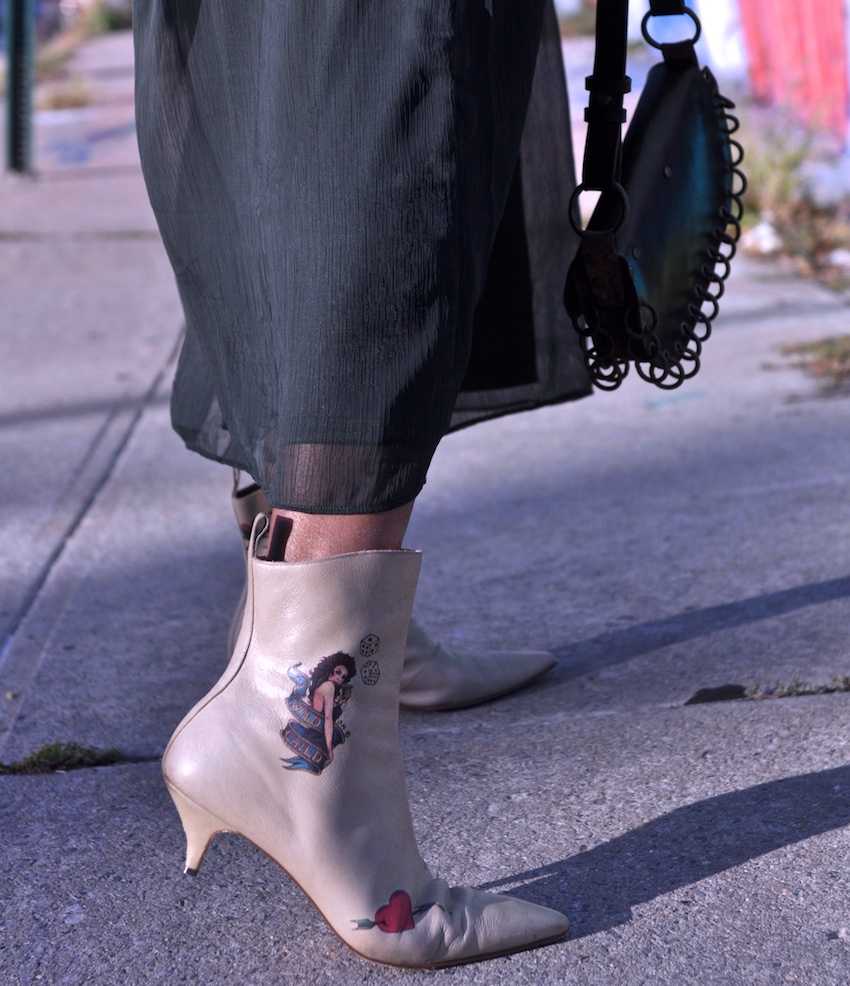 The best part of home wardrobe purging is wearing things you hadn't seen in years.  These Olivia Morris tattoo boots for example.    Outside of block heel boots, kitten heels are a walking God send which is probably why I kept them.  I wore them with this olive dress that reminds me of a similar version from Chloe  (for four figures).
It was an indian summer when these photos were taken, but for right now you can layer winter leggings underneath, plus a  skinny polo and a long wool coat  – done!
ps. Size up on the dress for an oversized fit.
.   .   .
Dress: H&M.    Boots: Olivia Morris.  Sunglasses: eBay.   Bag: Vintage