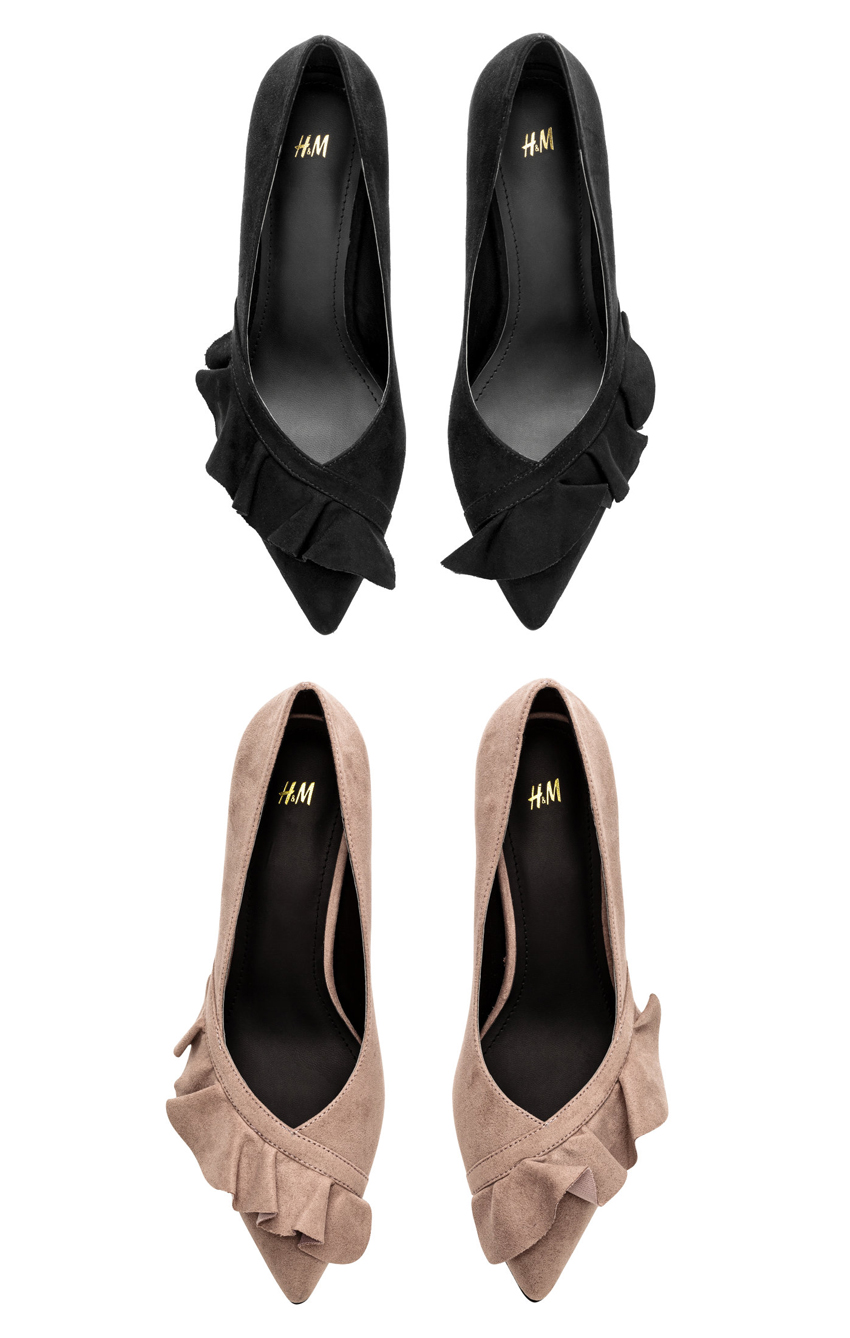 Um….these are just too good to pass up.  I have no business looking at these because I'm four hours flight from New York in a complete opposite climate, but these are begging to be bought.  To be honest they remind of a pair of Isabel Marant pumps with oversized bows at the front that I once lusted after but couldn't justify at the time.
But these I can: a kitten heel, pointy toe and Marant-like ruffles?  They are also a nod to the J.W.Anderson ruffle boots.
What more justification do you need?
Found them in the new arrivals section while they still have all sizes in stock.
Get them (here).