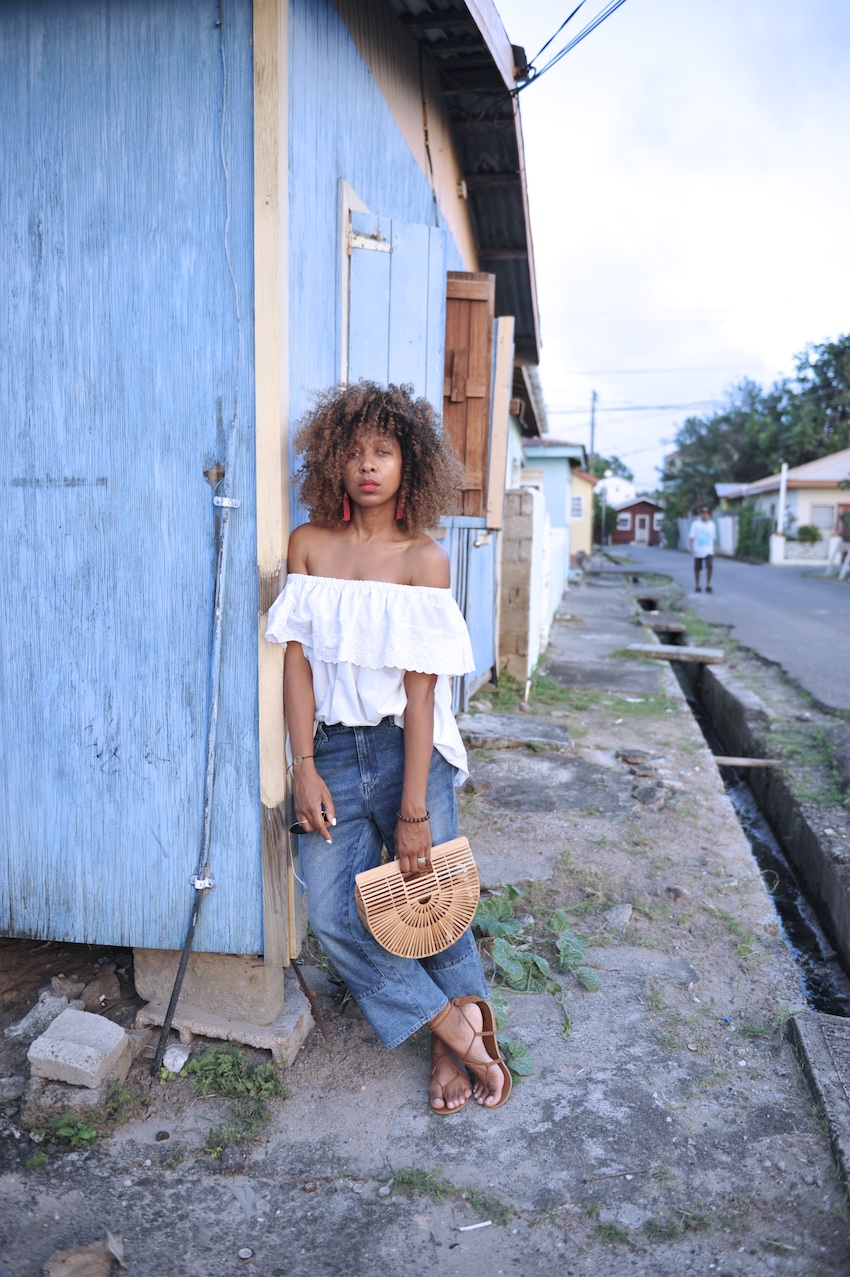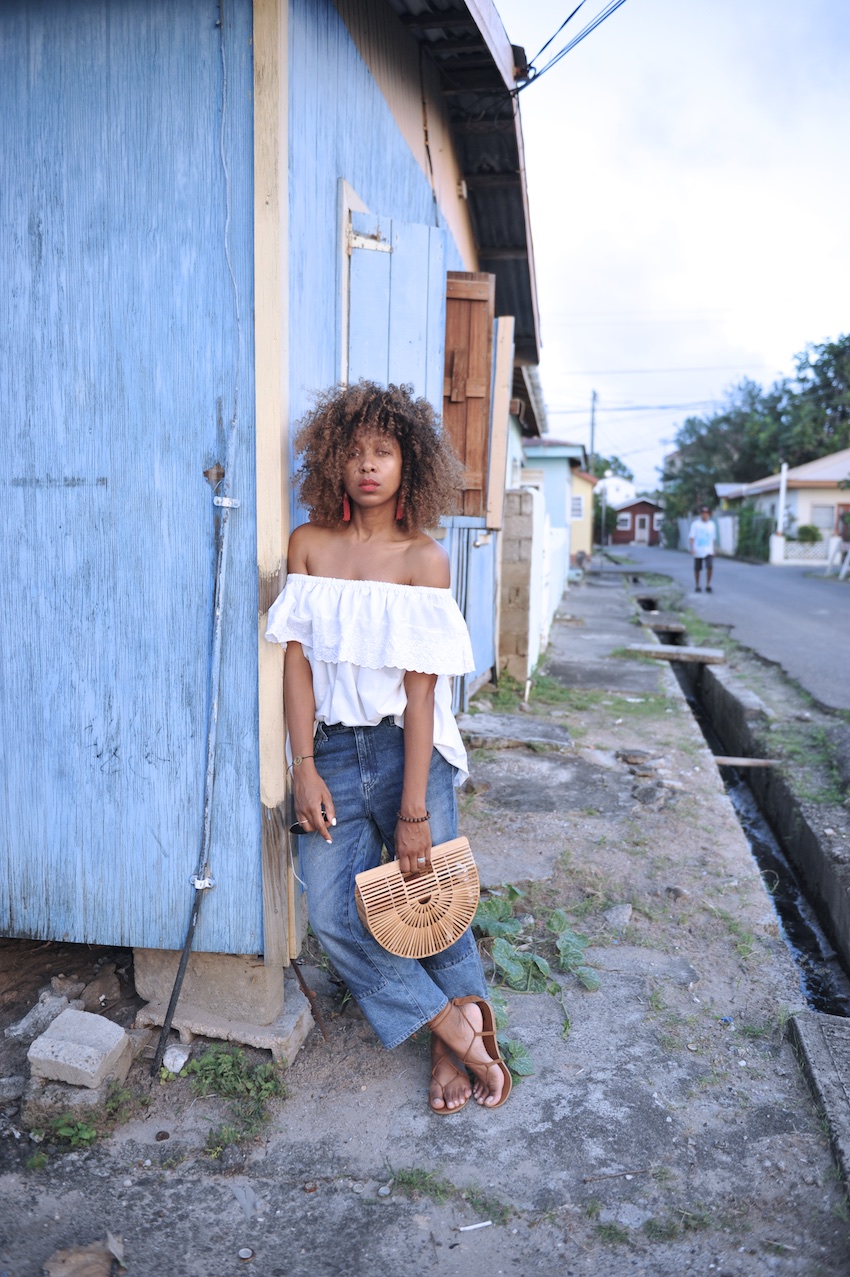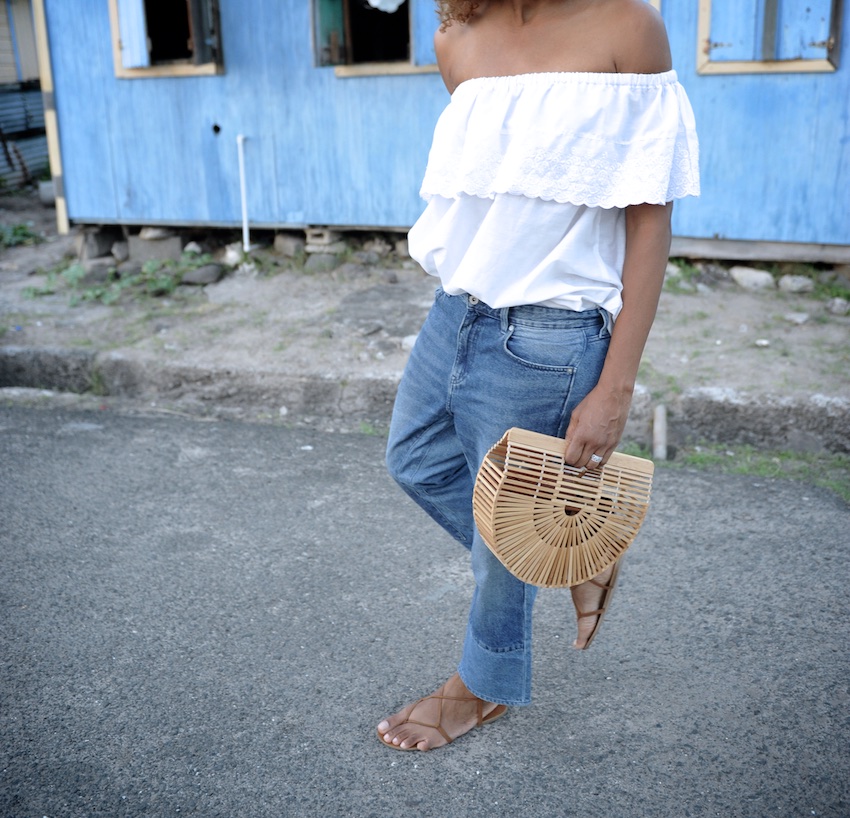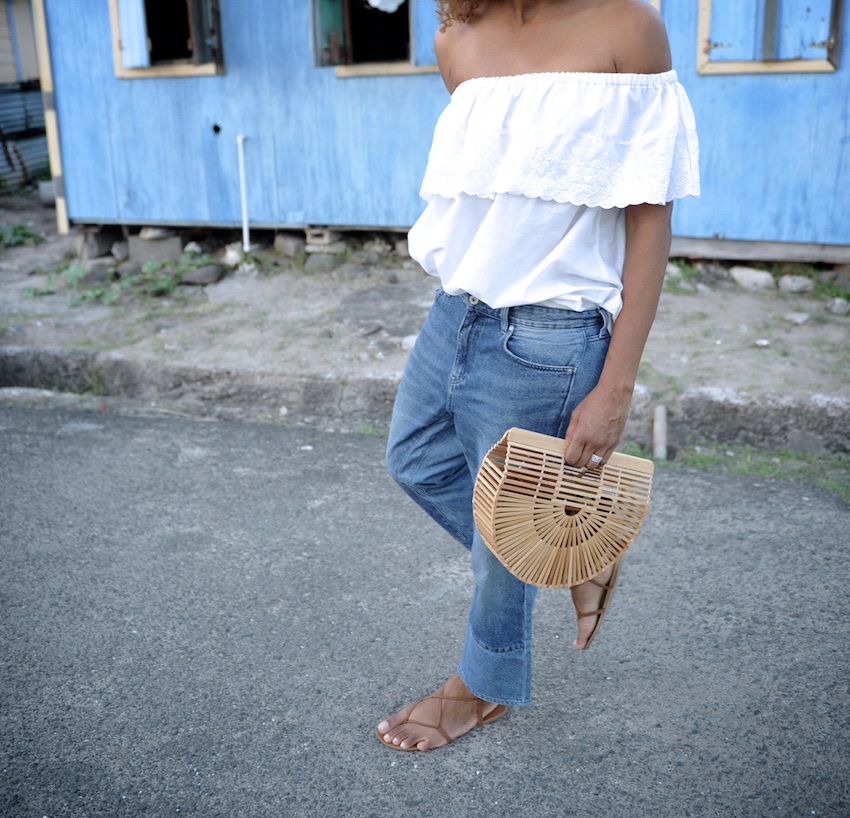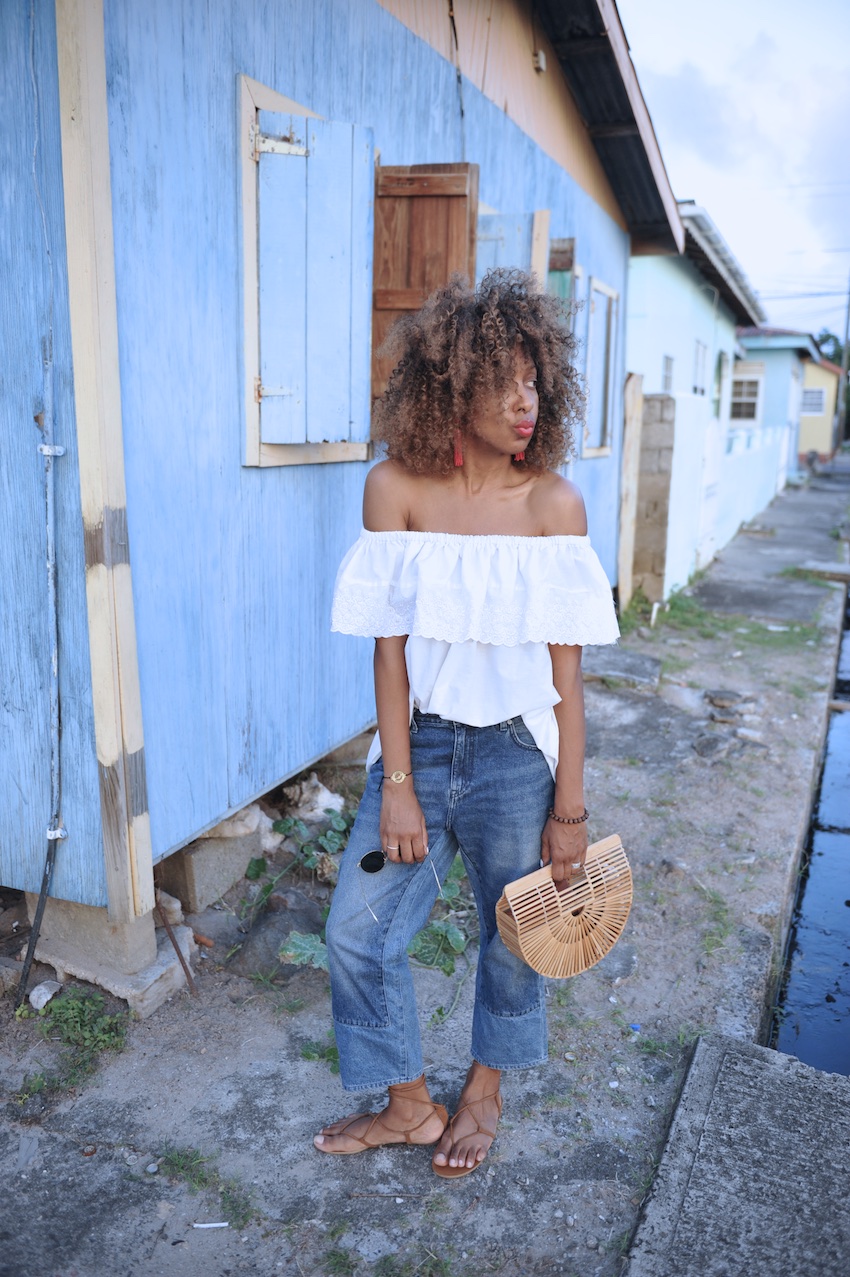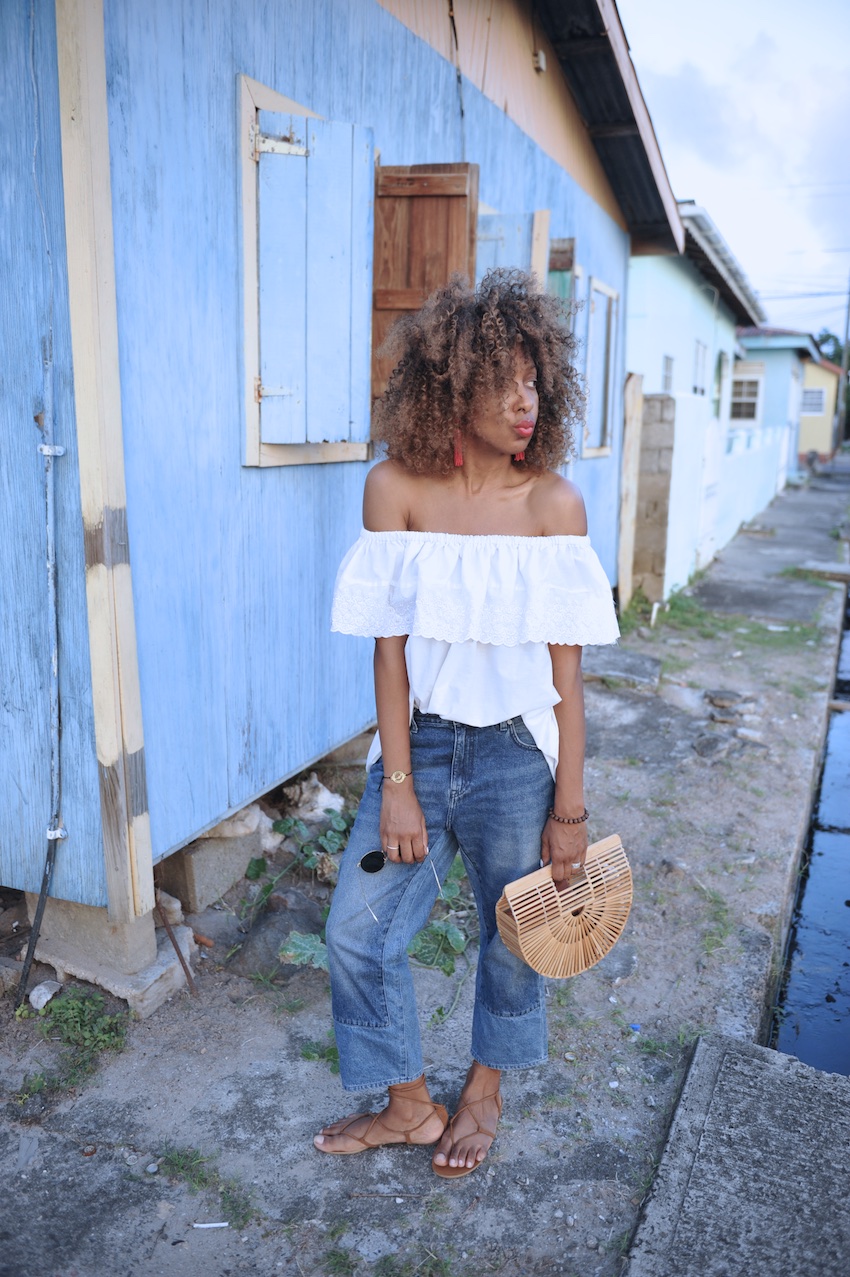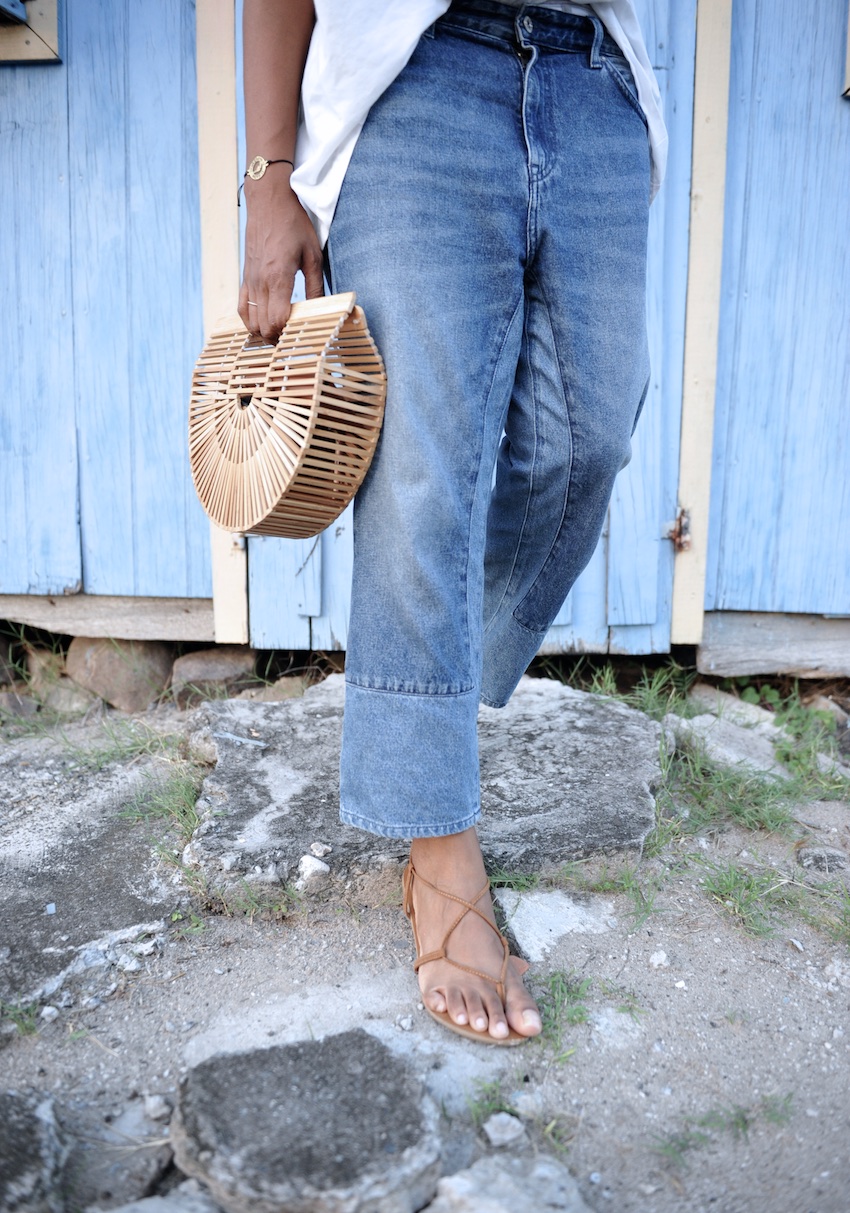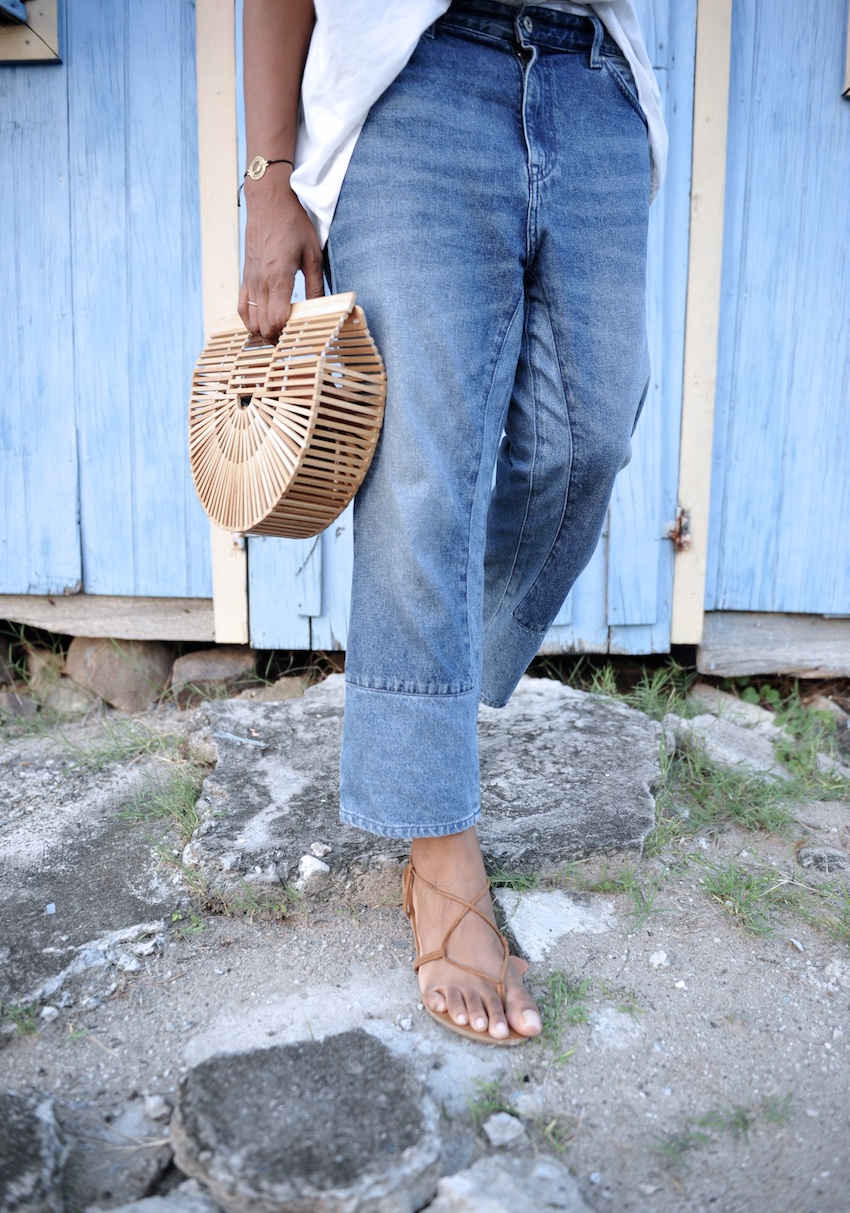 And just like that, another year swings around.
I hope you all had a good New Year's.   As I said before, I know loads of you stay in with your feet up since the onus on going out is getting a little repetitive (more on my thoughts on New Years here).  Whatever you did and however you dressed, I hope that we all have an even better 2017.
We went to the beach at midnight which you can see on my Instagram stories.
I recently wore the above outfit (pure comfort in mind) and this bag has been one of my fave things that I packed to bring with me. It's a little bit ladylike and retro in one.  For anyone thinking of getting one for Spring, you can see my review of it on my YouTube channel.
In the mean time, see soon.
.   .   .
Off the shoulder top:  Sea Island Cotton shop (in St. Lucia). I found a bunch of similars here.  Jeans: H&M.  Similar from Nautical and Shopbop.   Sandals: Target.  Bag: Cult Gaia.  Earrings: Bauble Bar