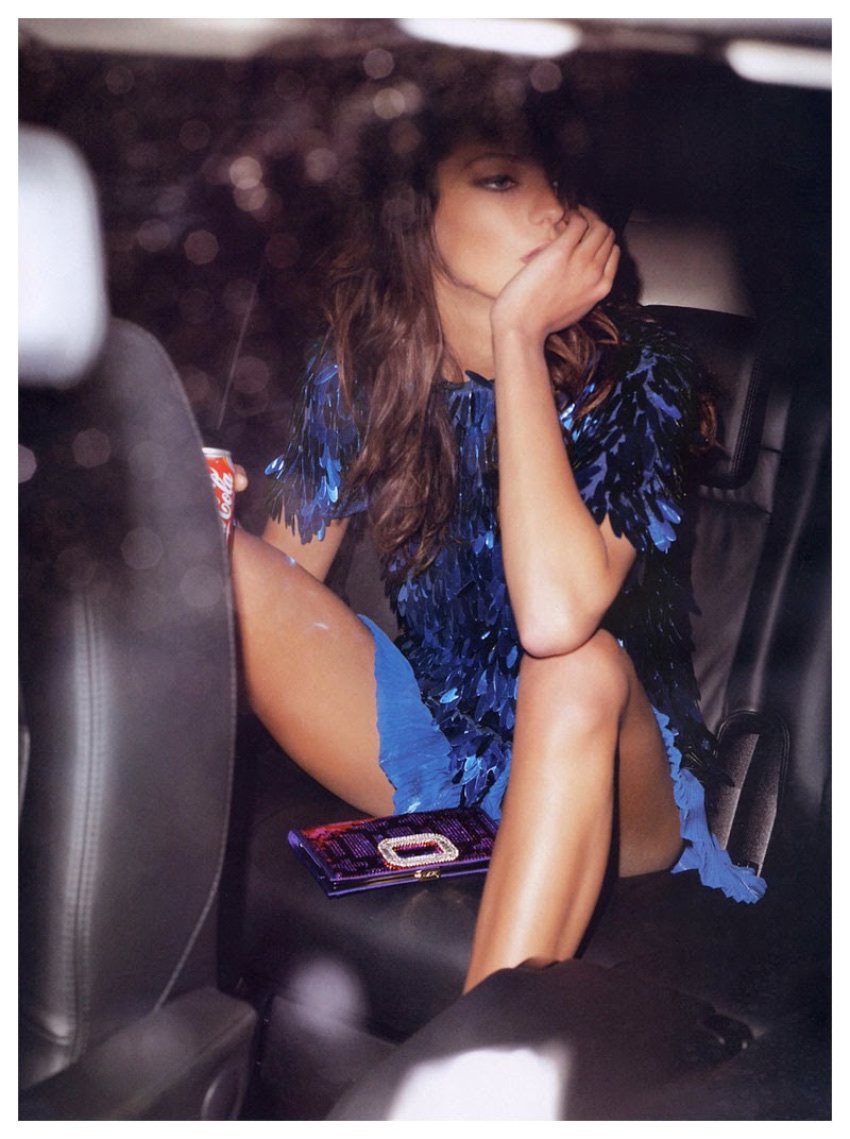 So, 2016 is over. It wasn't a classic year in general was it? and that is putting it mildly, but let's not dwell on the miserable stuff for now, let us just reminisce about a year of fabulous fashion. Let's take a little walk through in particular, my favourite fashion buys of 2016.
If I'm being honest this could all be just about shoes, as for me 2016 was the year of the designer shoe, mainly the Gucci designer shoe. I splashed out maybe a little too much, it's my weakness, but I do think I'll be wearing all of them throughout this year too.
The first pair I bought back in February were the classic Gold Marmonts, I love them so much I wrote a whole piece on how much joy they bought me. They are almost so old fashioned, they they may never go out of style. The Queen has been wearing the same shoes for the past 60 years, so why can't I?  I just bought them in red last month too, a terrible habit of mine, to double-up on things I love.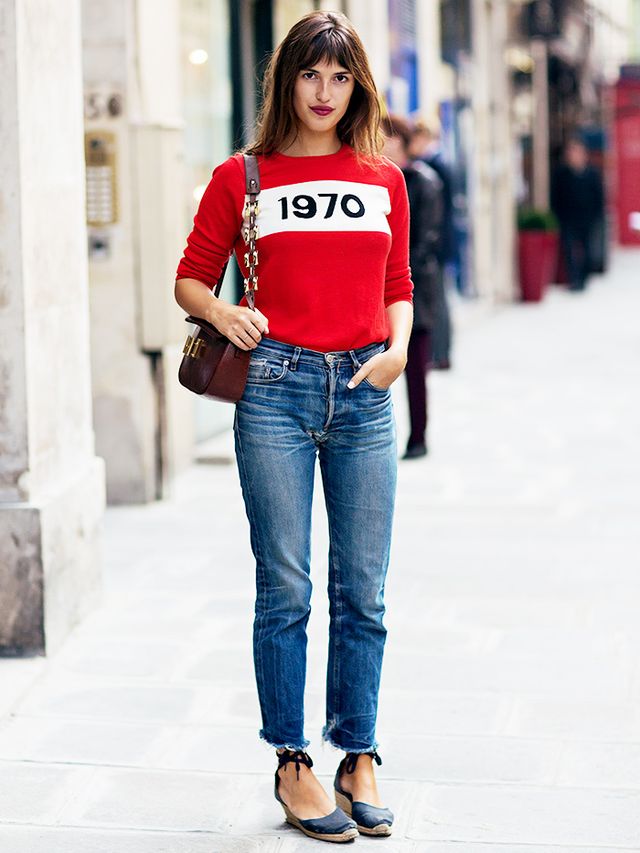 Talking of doubling up, I also bought two Bella Freud 1970 sweaters in the last 12 months. A red one back in January and a black roll neck during a Black Friday frenzy. Another stone-cold classic that should do me right for years to come. you can't have too much classic knitwear can you?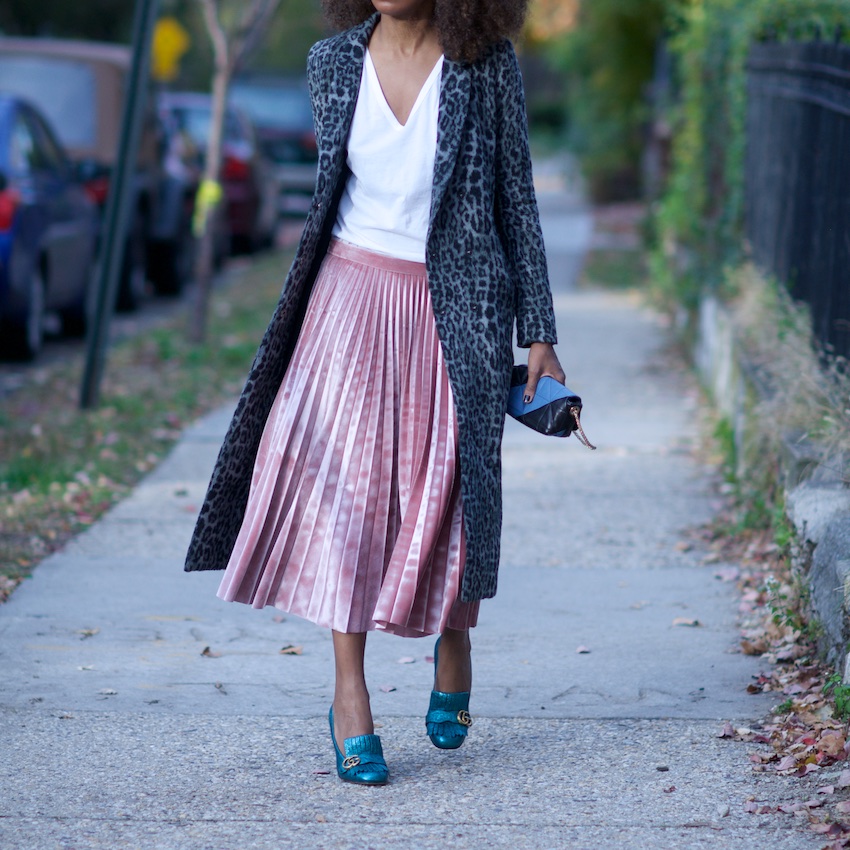 It's not all been designer gear though. I'm very much a high-street girl when it comes to most of my clothes, it's really just shoes that I splash the cash on. Topshop came up trumps with their velvet pleated skirts. I had the gold version, Karen had the pink one. It was a definite hit, in fact the pleated skirt was my go-to skirt in 2016, timeless, flattering and universally available on the high street.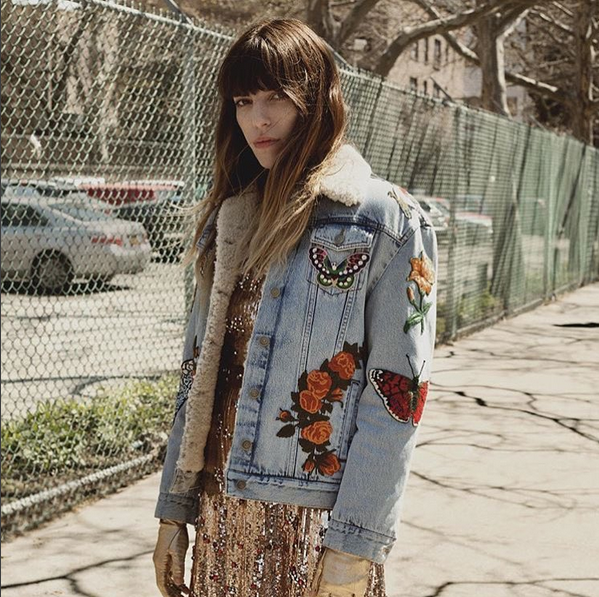 The High Street also embraced the embroidery trend during the summer, Zara's Gucci 'inspired' jeans were a highlight. I like to wear mine with a real Gucci belt and the aforementioned  Marmonts.
Gucci in general has been the bomb.  If I could have dressed in one label only (in a parallel fantasy world you understand) it would be that one. I look forward to seeing what more gorgeousness Alessandro Michele comes up with this year, and how Zara etc will interpret it for us all to enjoy!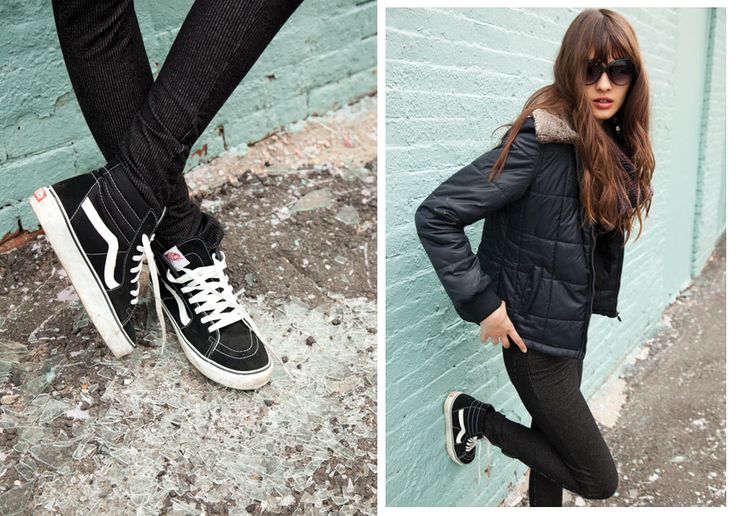 I also rediscovered my love for the classic Vans old skool trainers, they were the new Stan Smiths – ubiquitous, yet still so cool – a trend we can all get on board with. I wore mine with fishnet socks, who would have thought that would be a thing? the nets also looked great with loafers, we all bought a new pair of loafers in 2016 didn't we?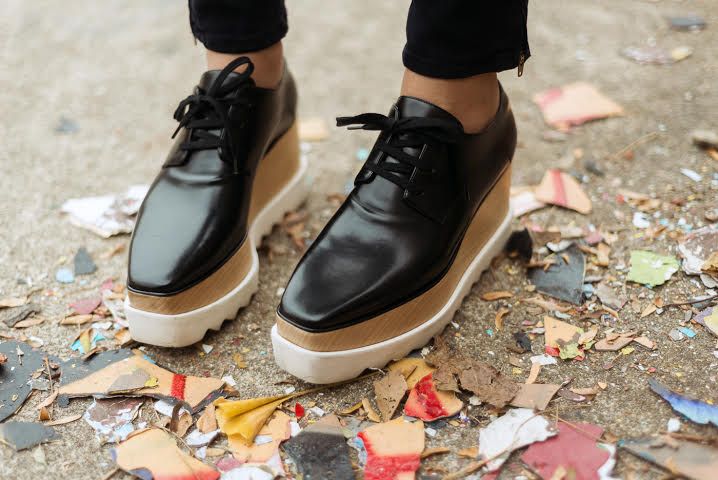 We didn't all buy a pair of shoes that have a 3 inch wooden sole though did we? Some of us did though. I had laughed in the face of those Stella Elyse Shoes, who would wear such things? Why would they wear such things? Yet, then I tried them on, just for fun you understand. Big Mistake. As soon as did that, I wanted them. Ours is a inexplicable love, a love that needs concentration when walking, a love that makes you actually feel 10 foot tall,  but one that just works.
I am looking forward to seeing what new love interests 2017 brings…
Question: What springs to mind as your best buy for last year?
by Kate Hiscox