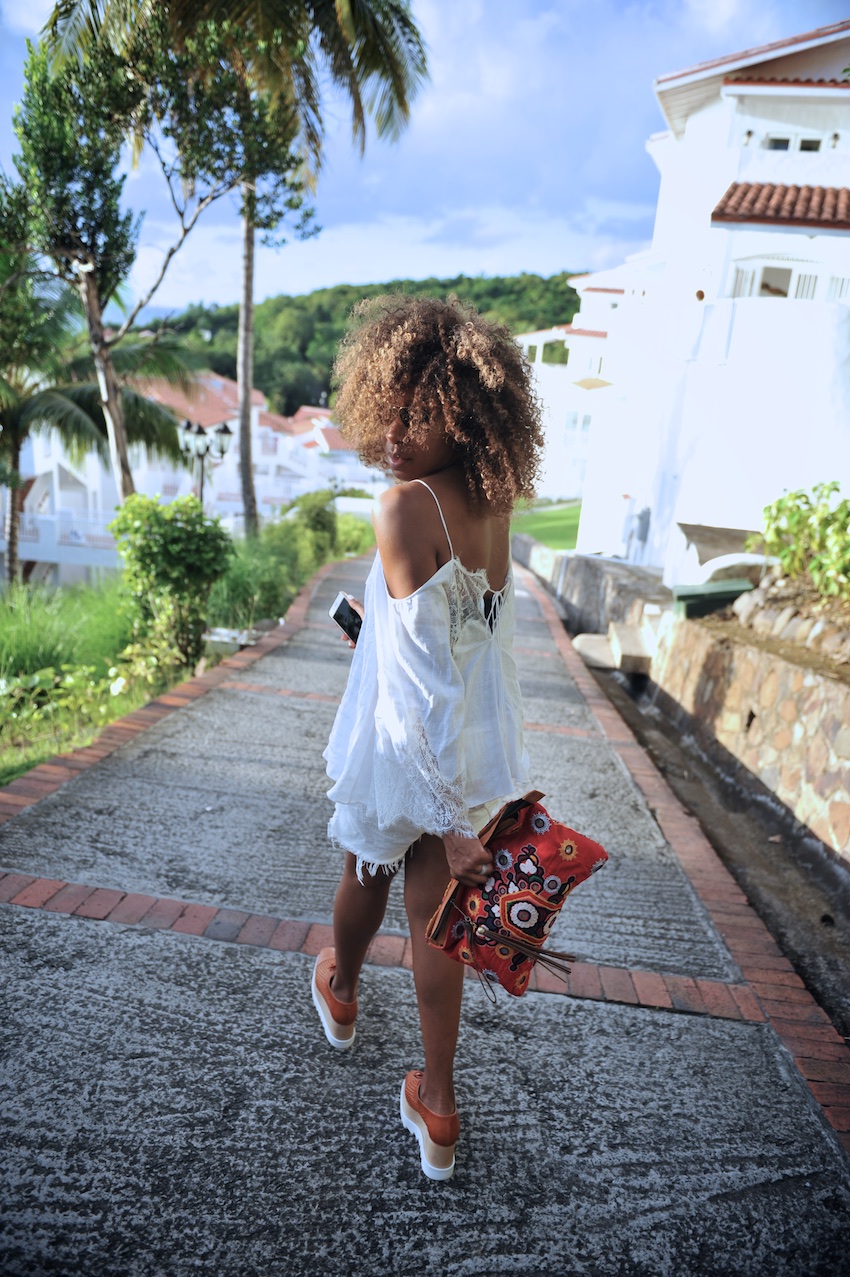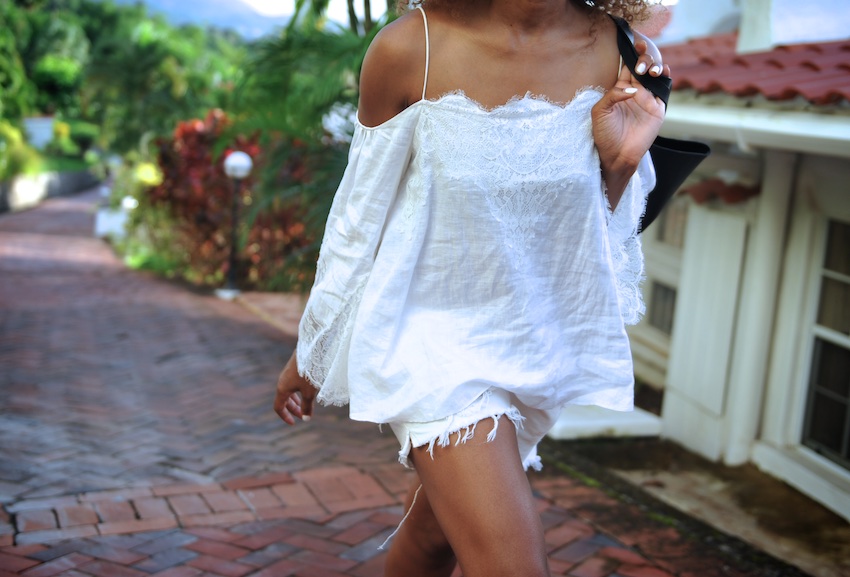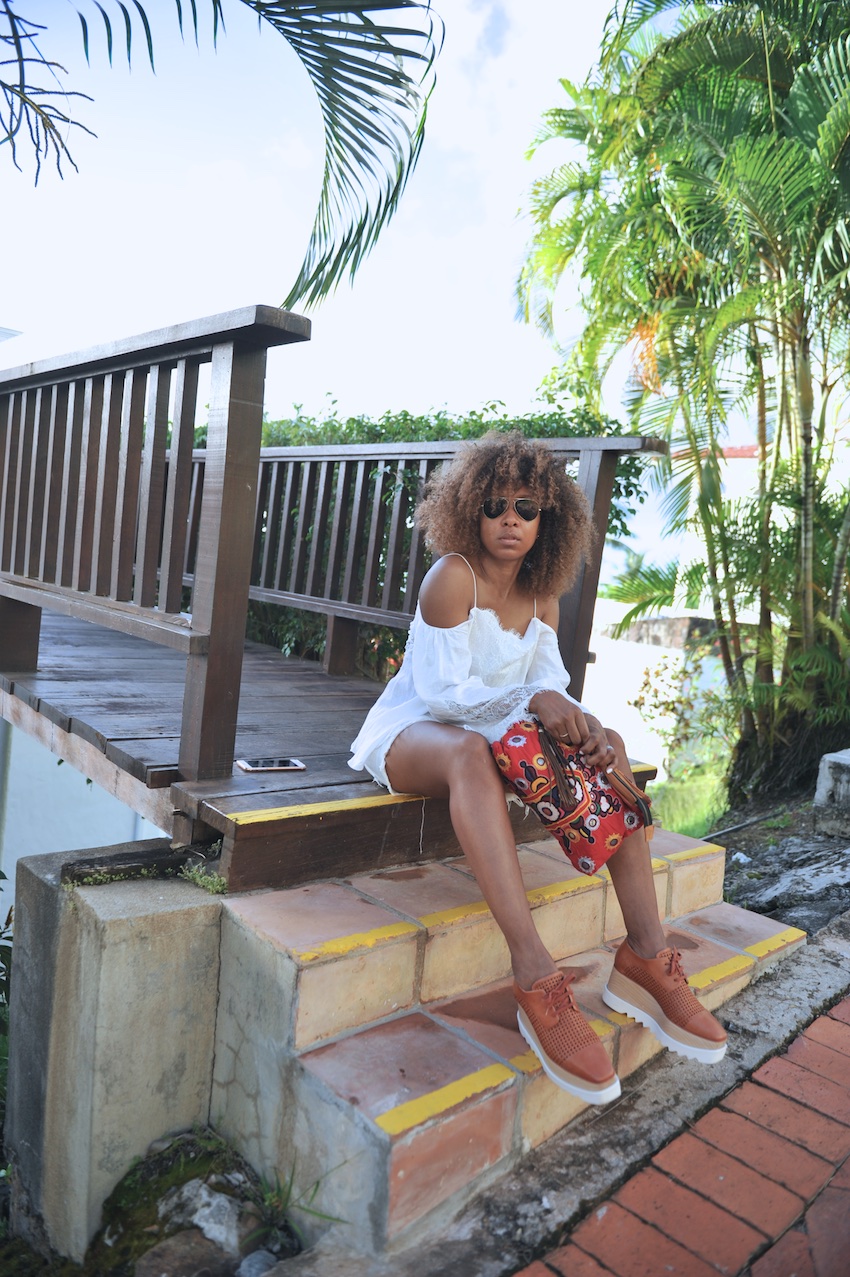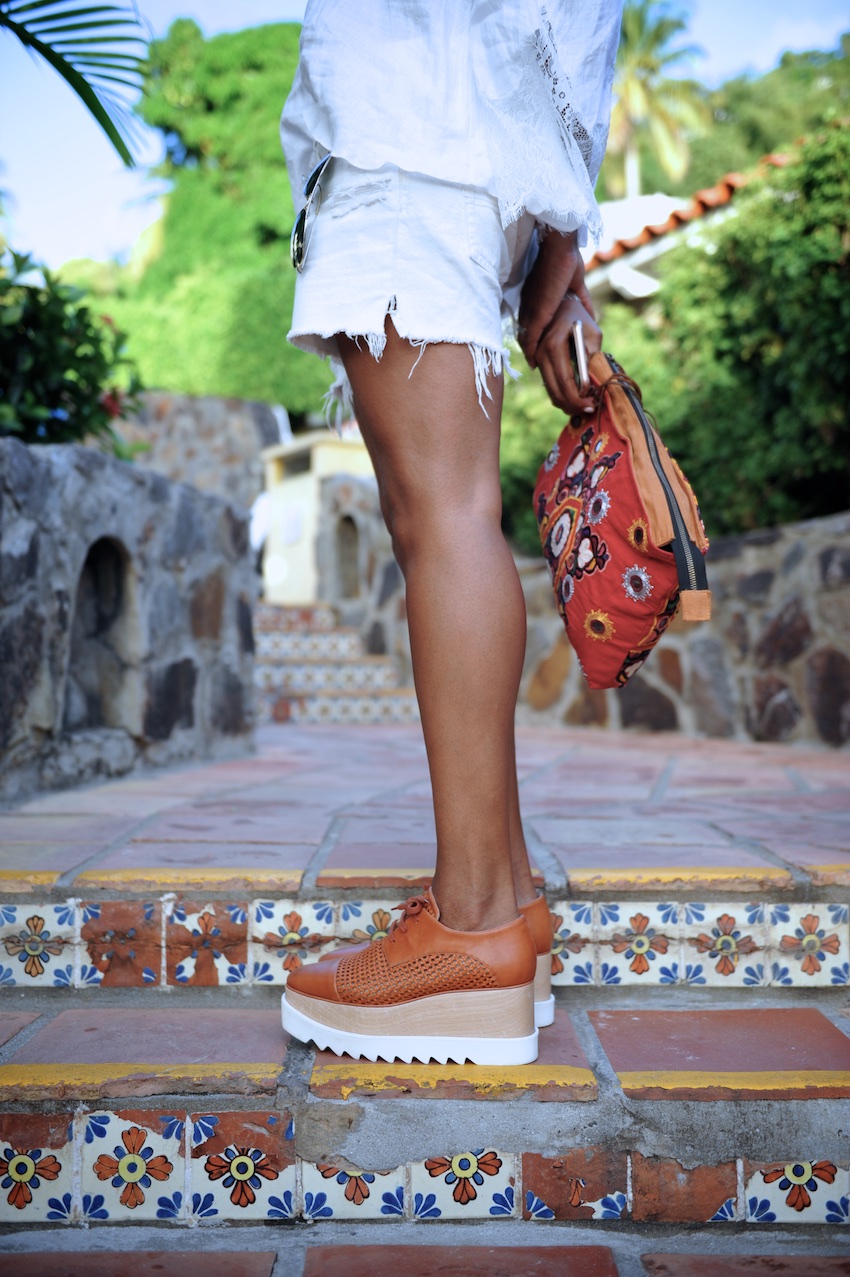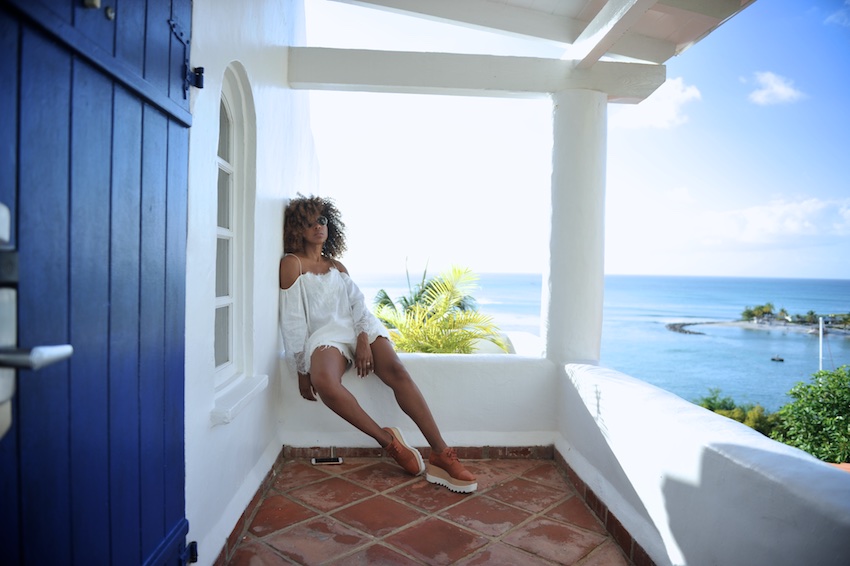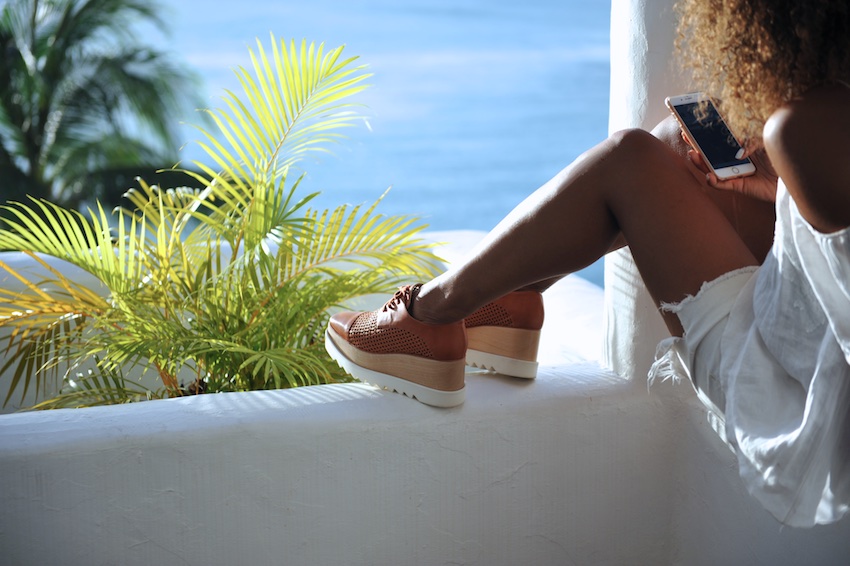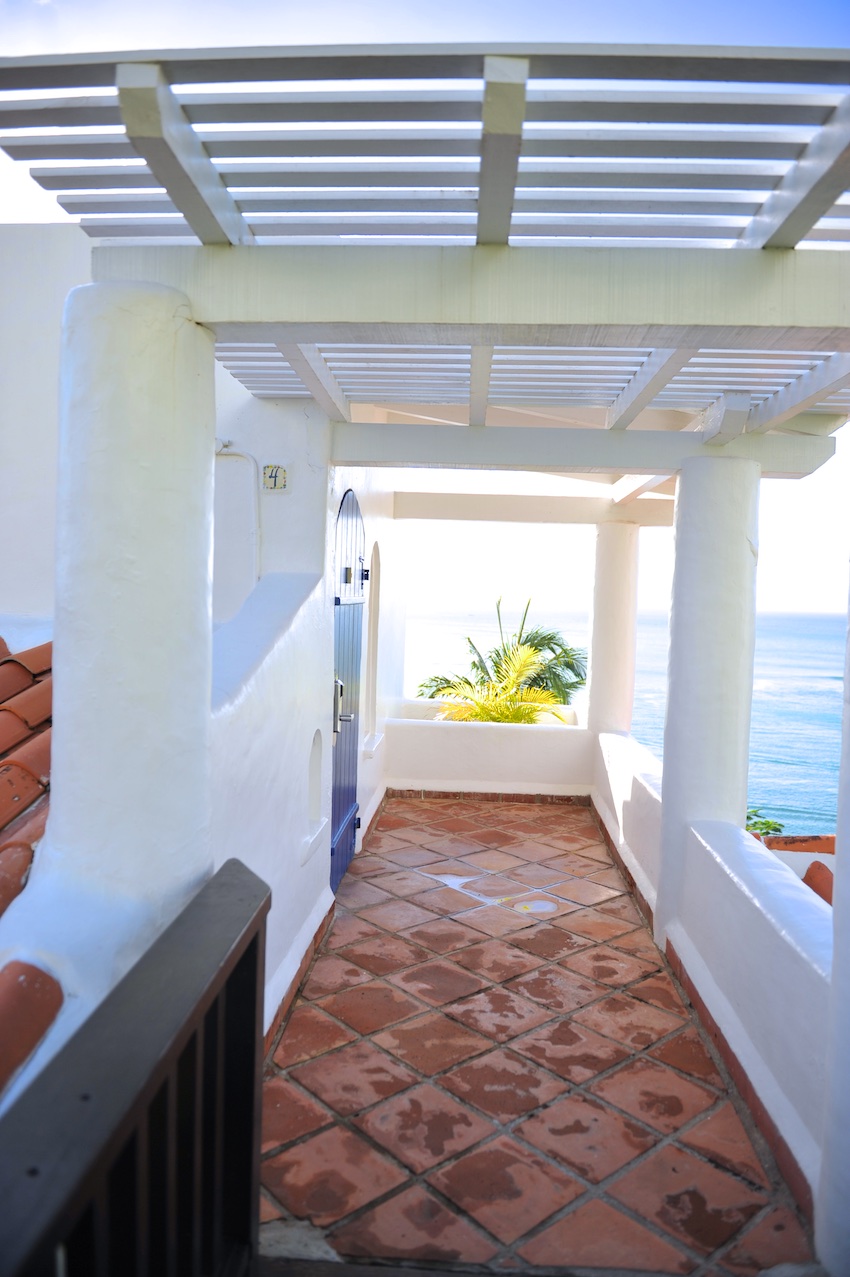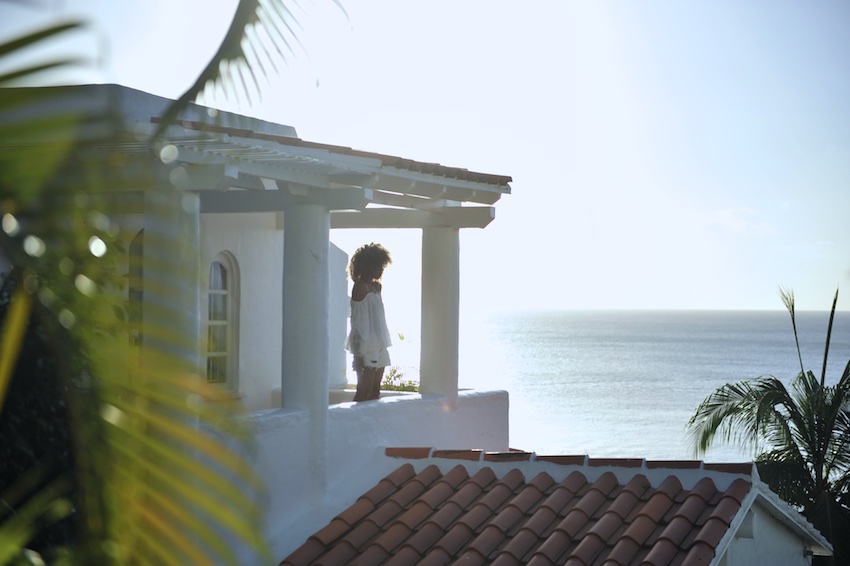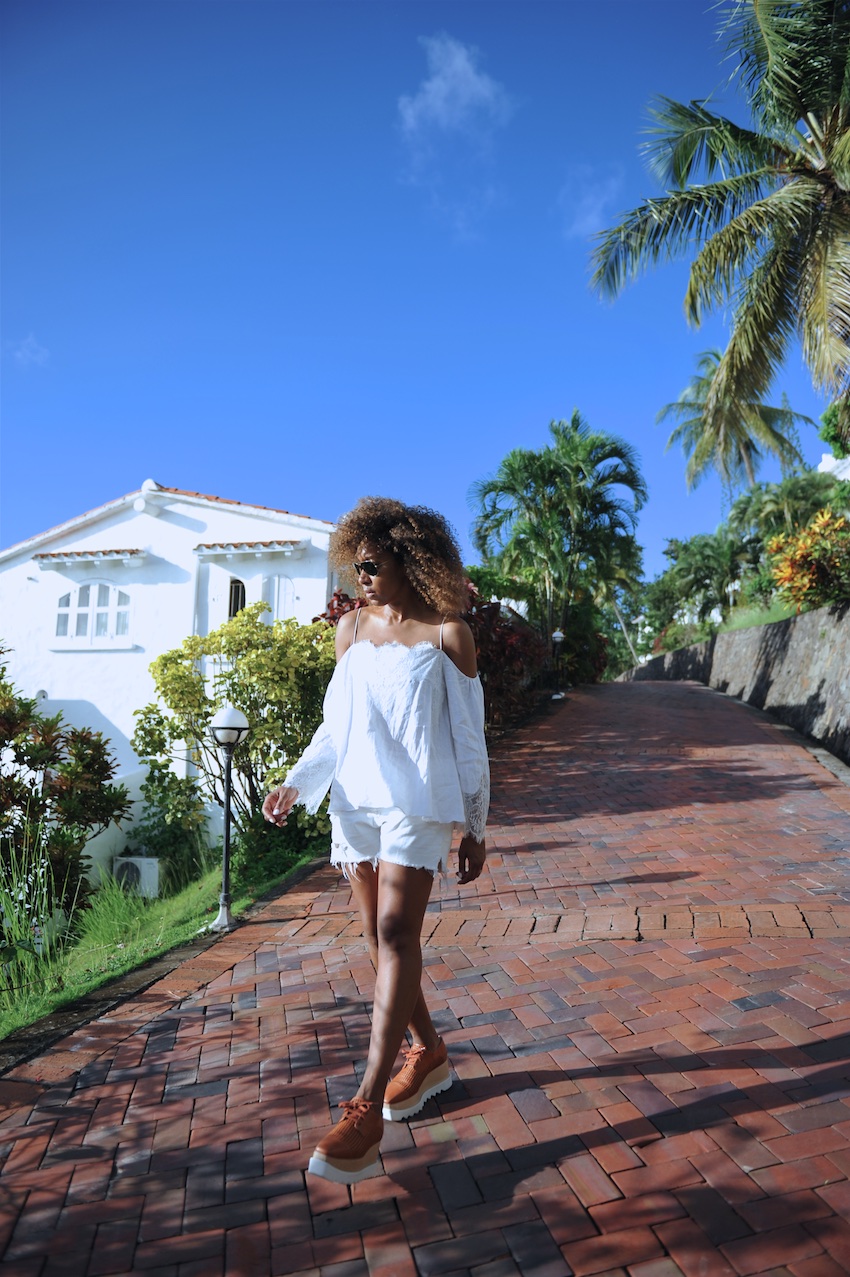 Not looking forward to next weekend because it will be a different story.  It will be freezing snow and switching to dressing in Michelin man layers.  Basically from mosquito bites to frost bites.
Michael and I don't really stay in resorts, but we visit them and Windjammer is a long term fave – has been for years.  One day we will actually stay at a resort but until then, it's short visits (the above one was an attempted Instagram live video stream from there – did you catch it? Will try another later today or this week wifi strength pending).
ps. Saw someone's Instagram of the snow in Queens – ohhhhh sh**.
.   .   .
Top: Zara.  Shorts: DIY cut Ralph Lauren.  Shoes: Stella McCartney.  Similar from Loeffler Randall or Asos.  Found on sale on MatchesFashion and also in black (on sale). Clutch: JadeTribe. Similar from  All things Mochi (70% off – Herschel Supply