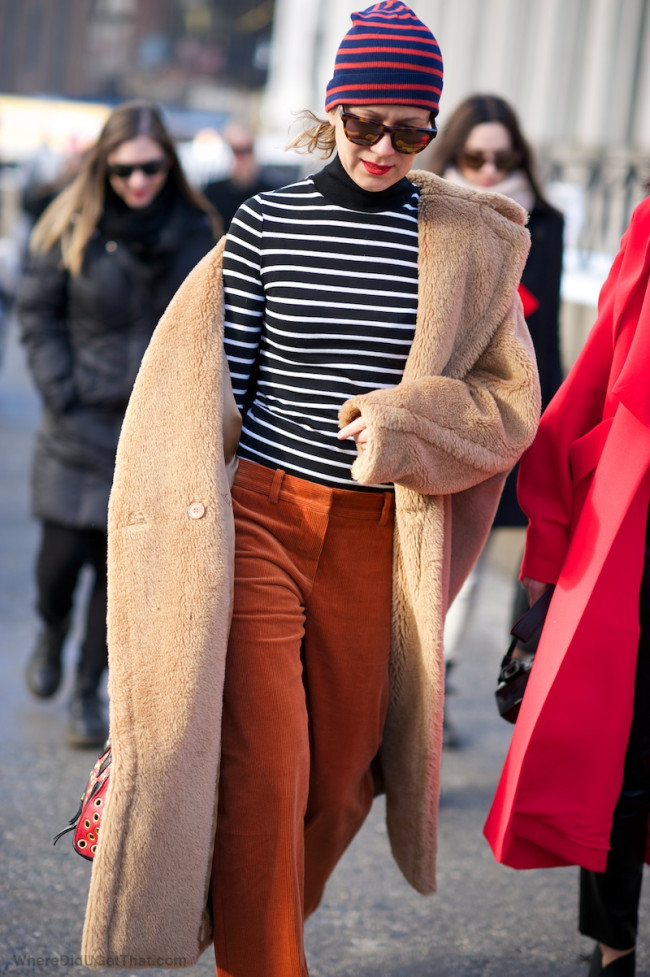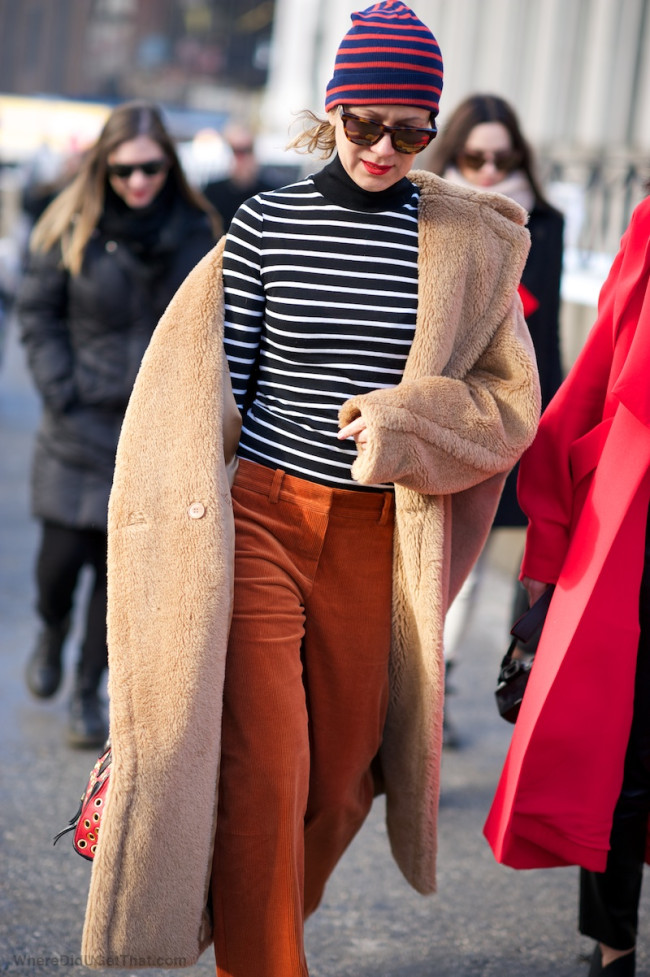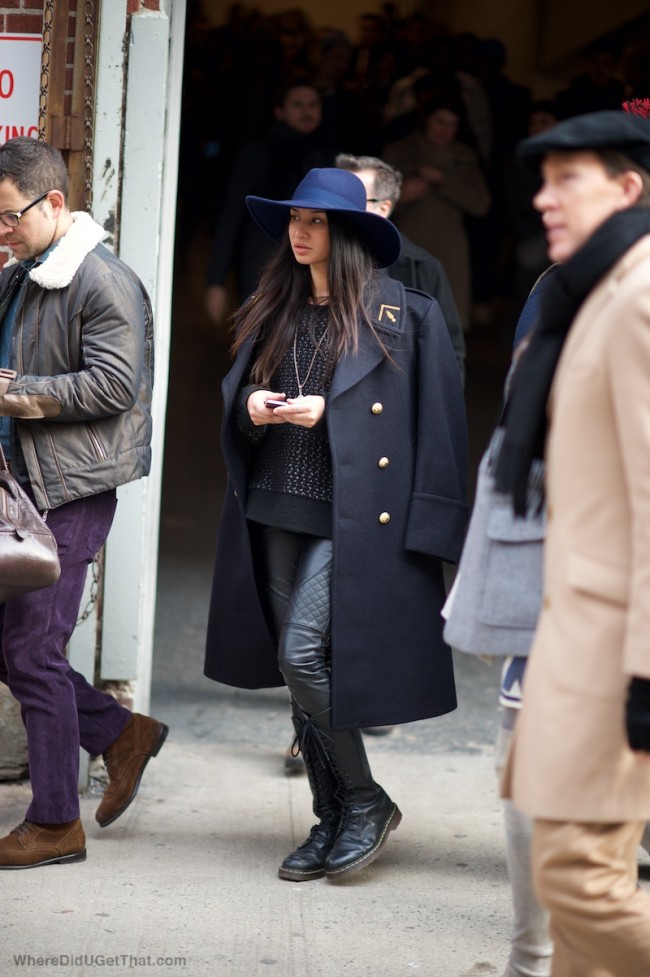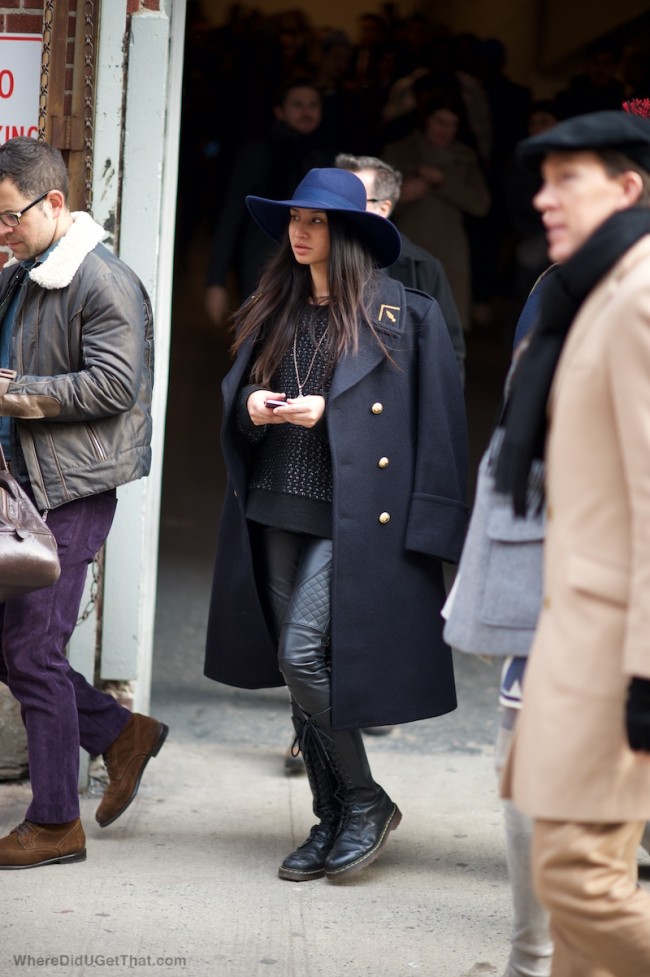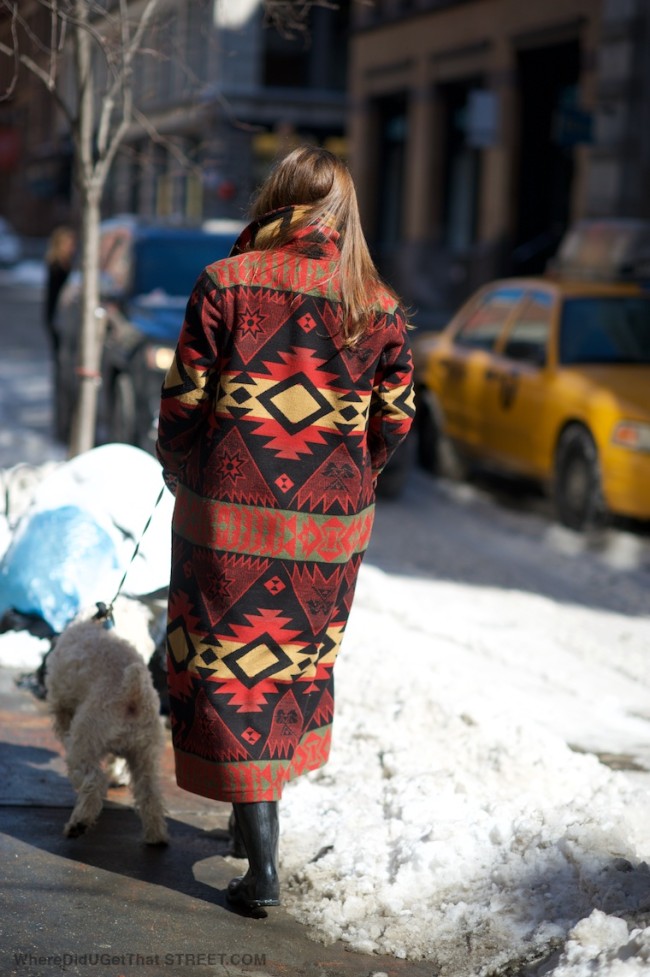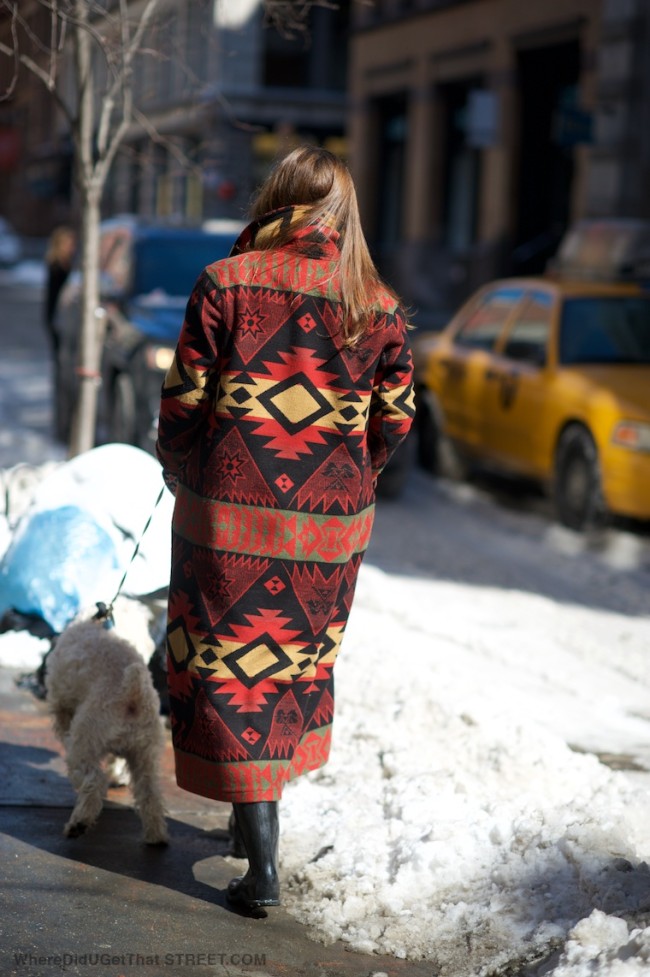 Every winter there's another batch of coats released and this month they are all slowly going on sale, one by one.
Out of all the coat styles available, in my head the best drop into three categories:  teddy, military and a timeless patterned coat.  I feel like teddy coats had the biggest spike this season.  Heck – I caved on three, a Monki teddy coat, a black H&M teddy coat and a pink teddy coat by Topshop.   The one shown above worn by Natalie Joos in an I-didn't-realise-it's-off-my-shoulder look, is the ultimate in teddy porn.
Like anything, mid to end of season (basically right now) is the ideal time to cave because shops want to just get rid for spring.
In case you want a coat update like the above, these classics caught my eye…