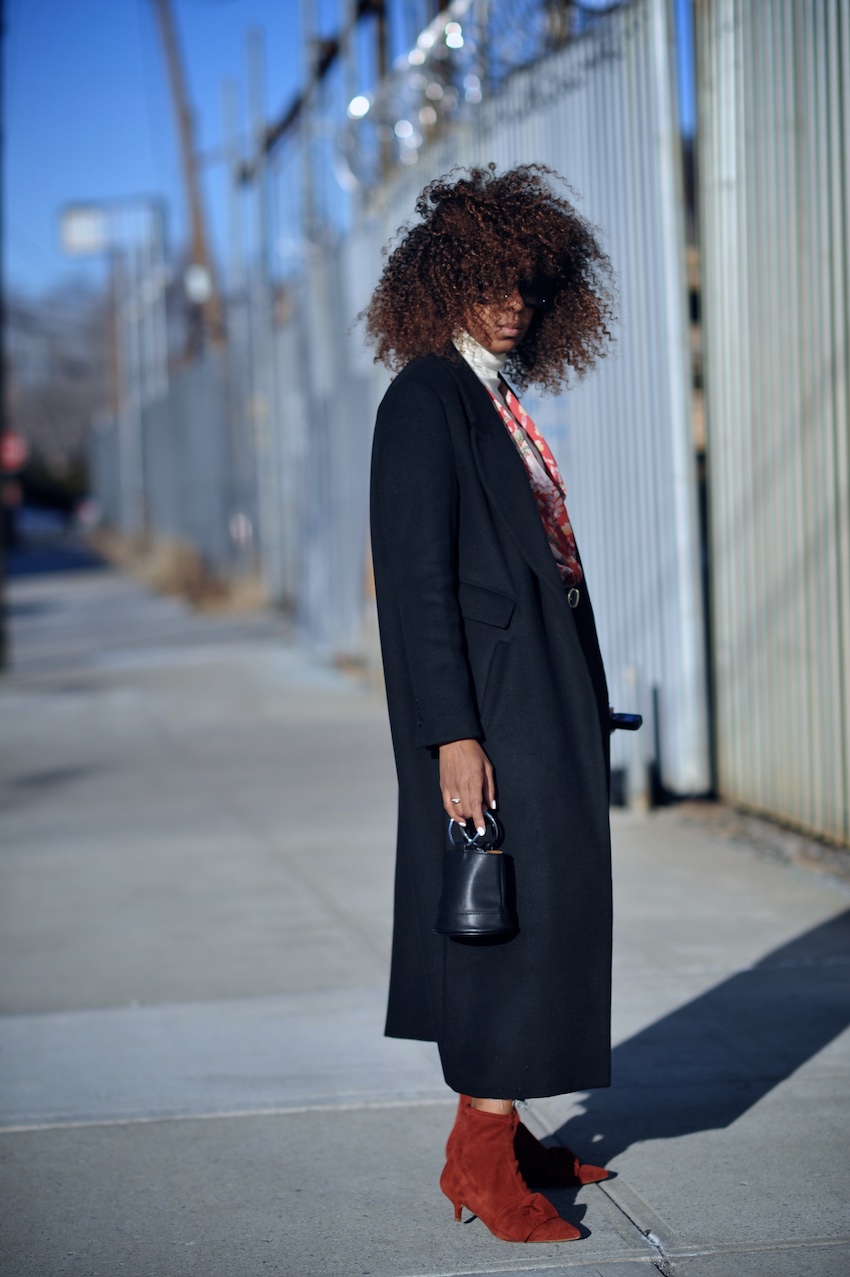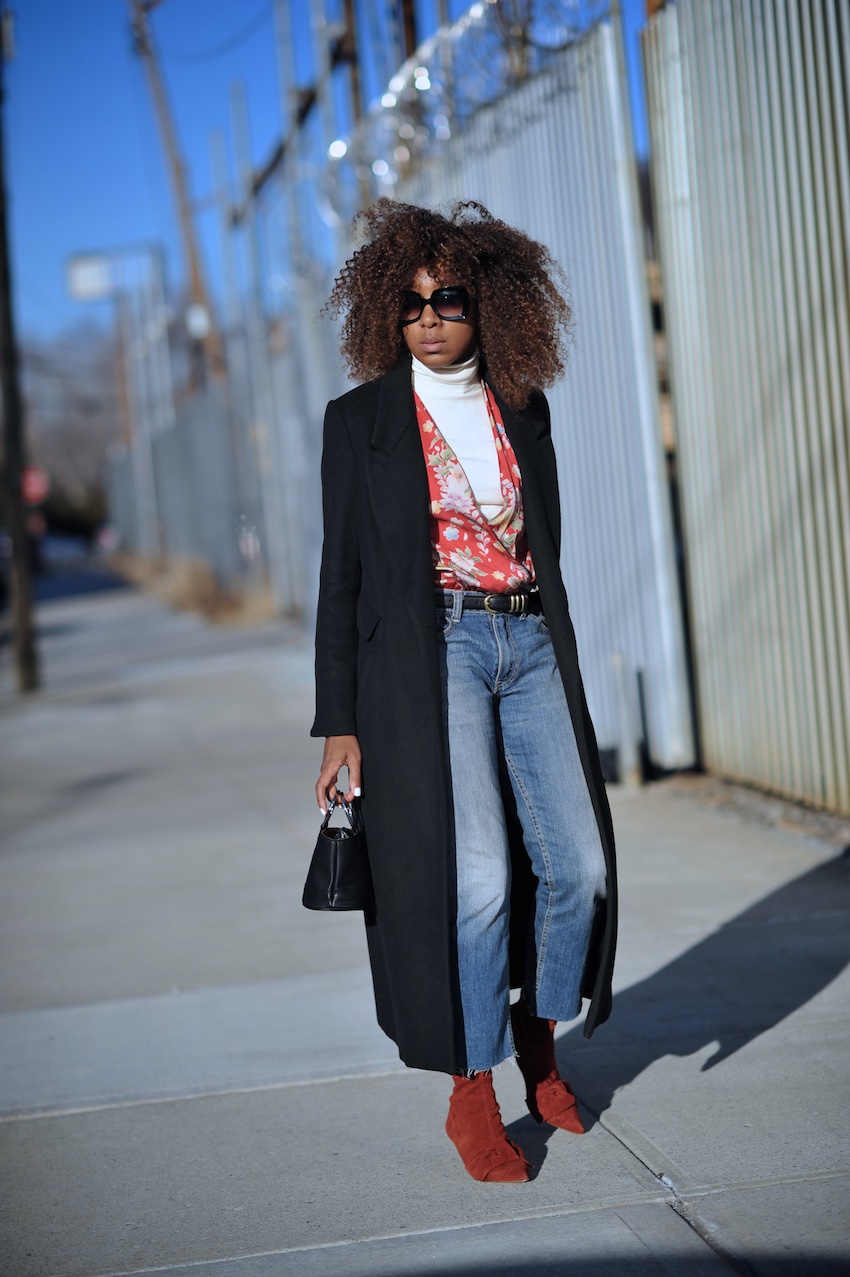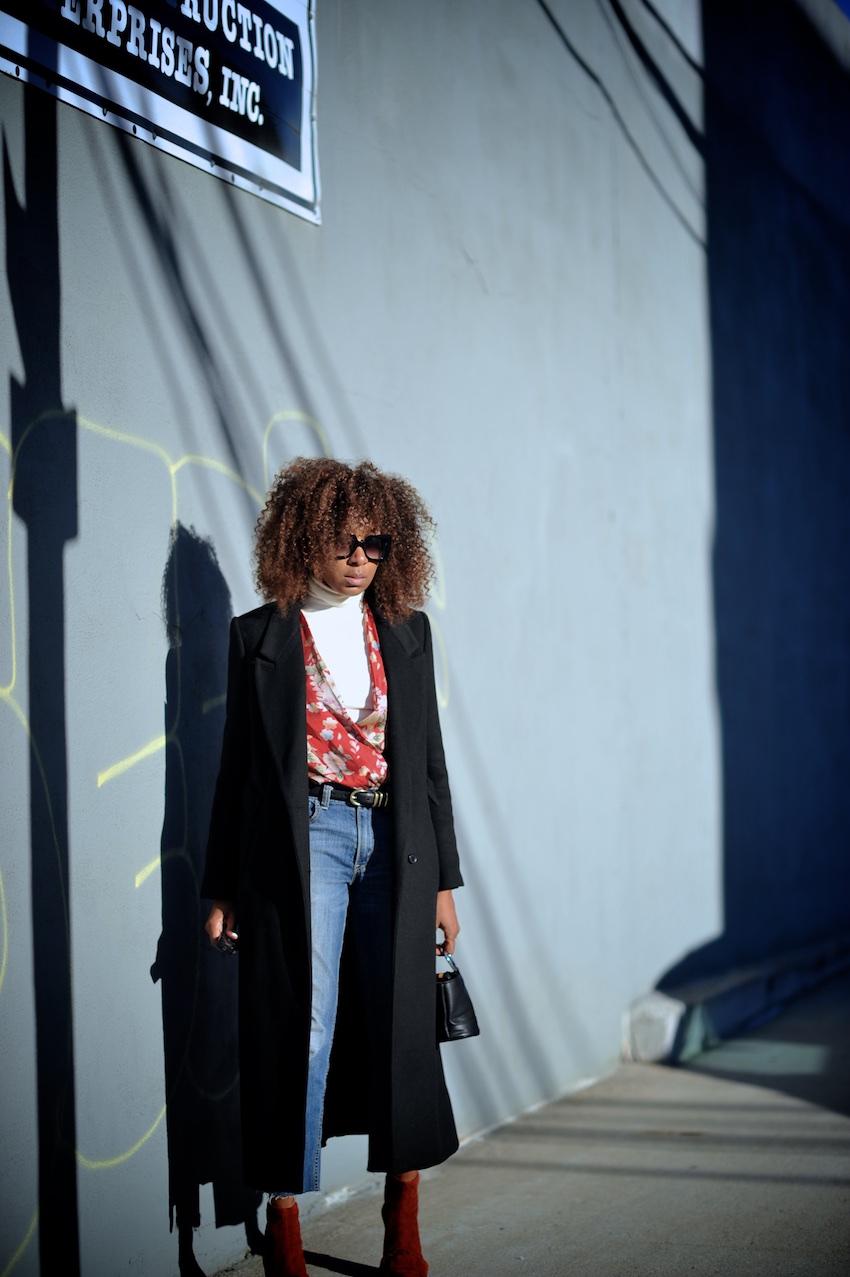 Photos last week in a long H&M coat with the oldest pair of Levi jeans and a pair of Zara ankle boots I didn't buy when they were available.
So of course I ended up finding them via eBay instead because that's what I do when I love something that I waited too long to cave on.
Tell me you can relate.
.   .   .
Coat: H&M. Similar from Asos, &Otherstories andReiss (wear un-belted).  Blouse: Zara. Or get black kitten heel boots. Turtleneck: Gap.  Jeans: Vintage Levi.  Belt: Topshop.  Boots: Zara. Bag: Forever21. Similar to Simon Miller.