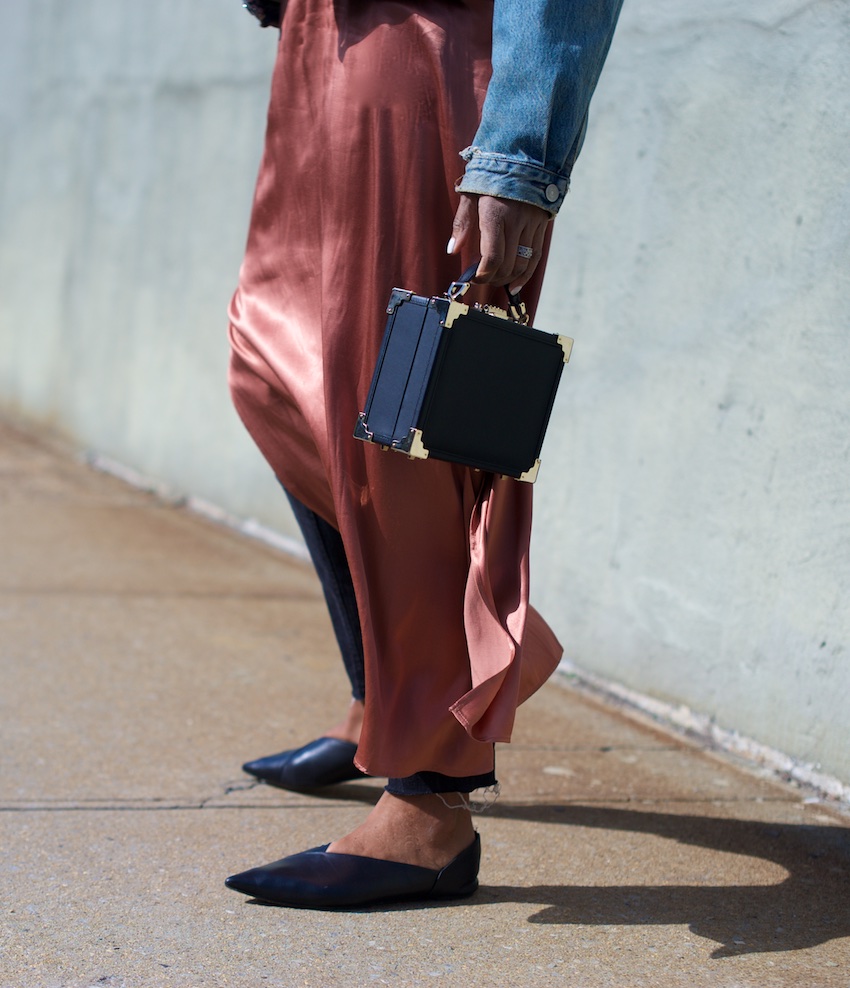 Little bags are having a moment again but the style of a mini suitcase is a personal favorite.   Of course the Mark Cross Grace bags have been a long time obsession but I didn't want to fork out the price for such a small bag.
I acted on my own blog post research from last month and ordered the above Aspinals of London trunk bag and love it!  It comes with a detachable longer shoulder strap and it is made of genuine leather (I actually smell it every now and then, I know pathetic really).
It comes in various colors and leather variations.  I went with the plain black with gold hardware but I feel like their plain nude trunk bag is just as classic.