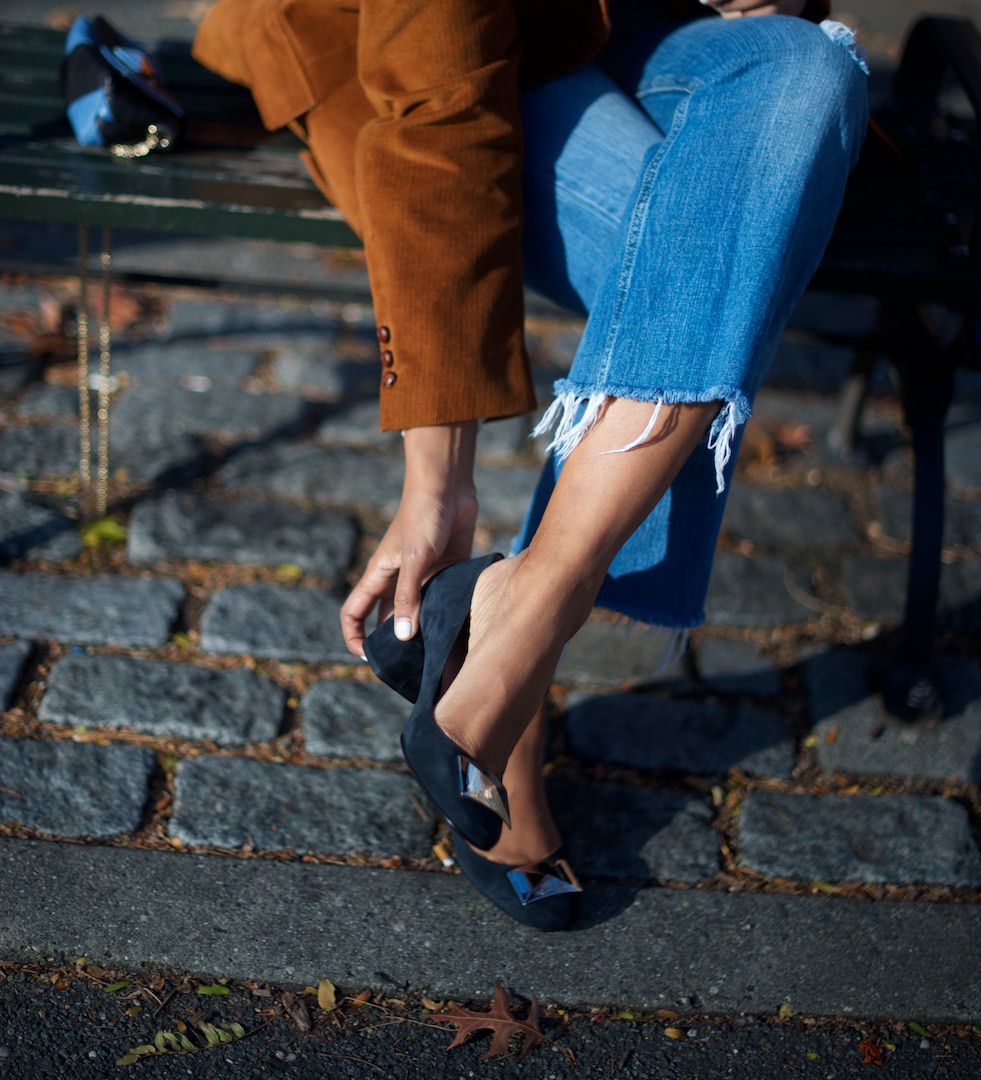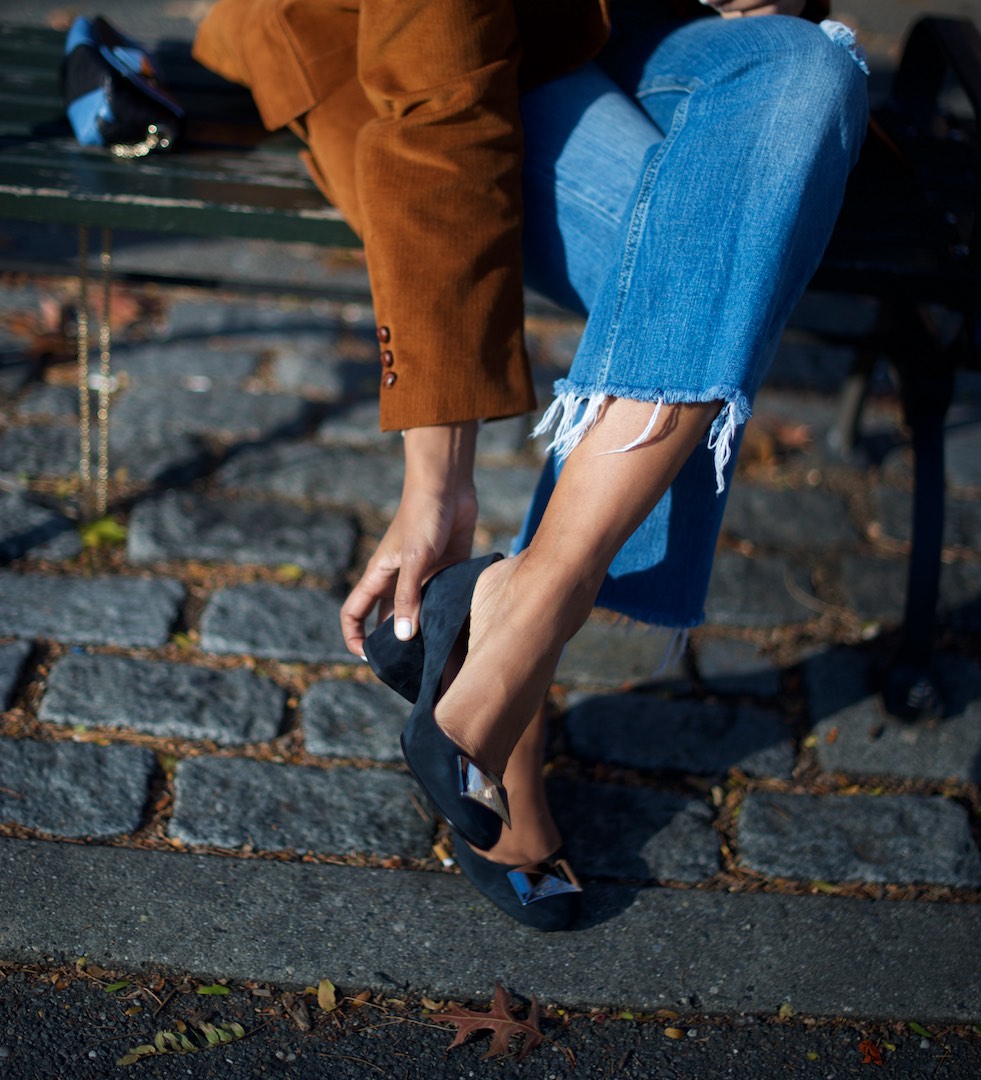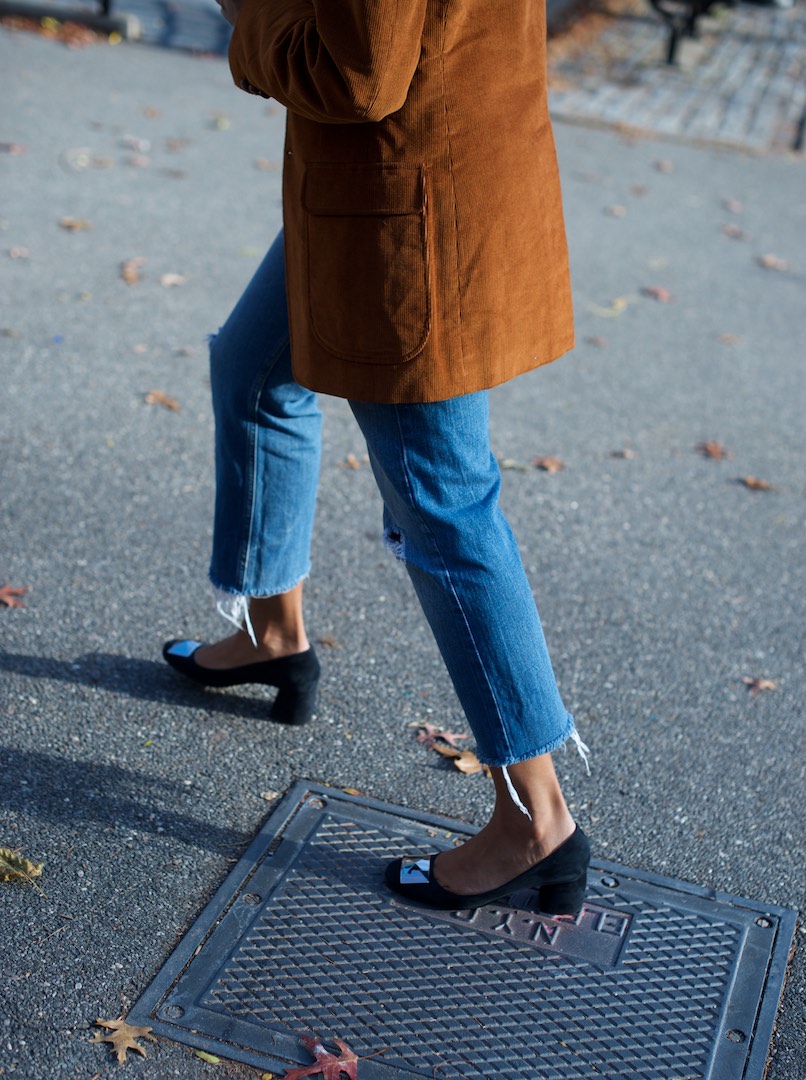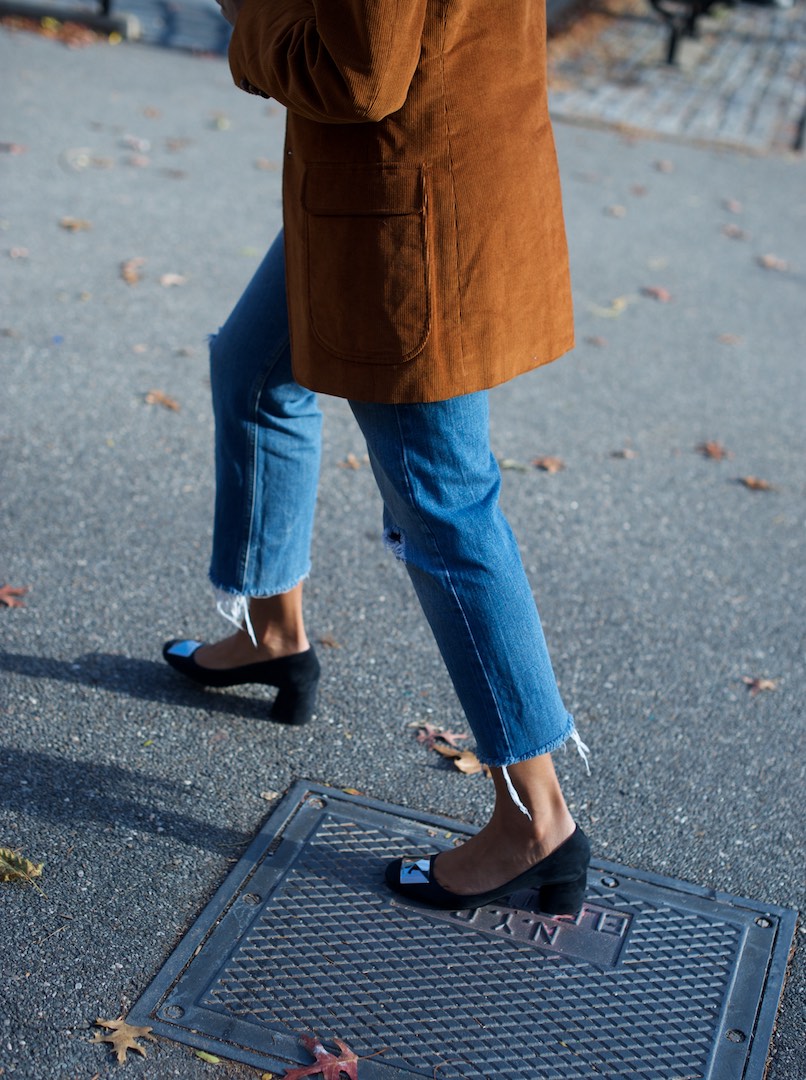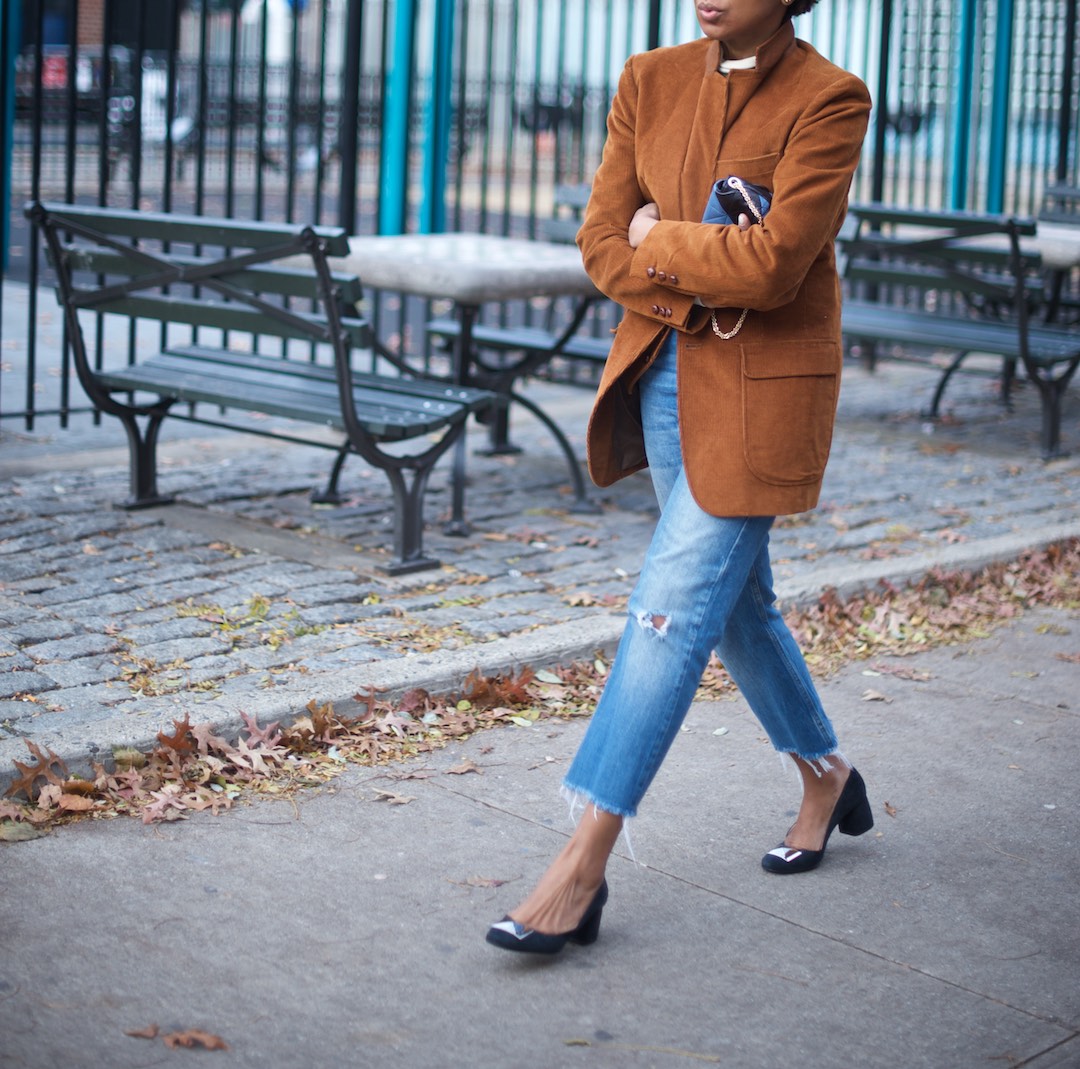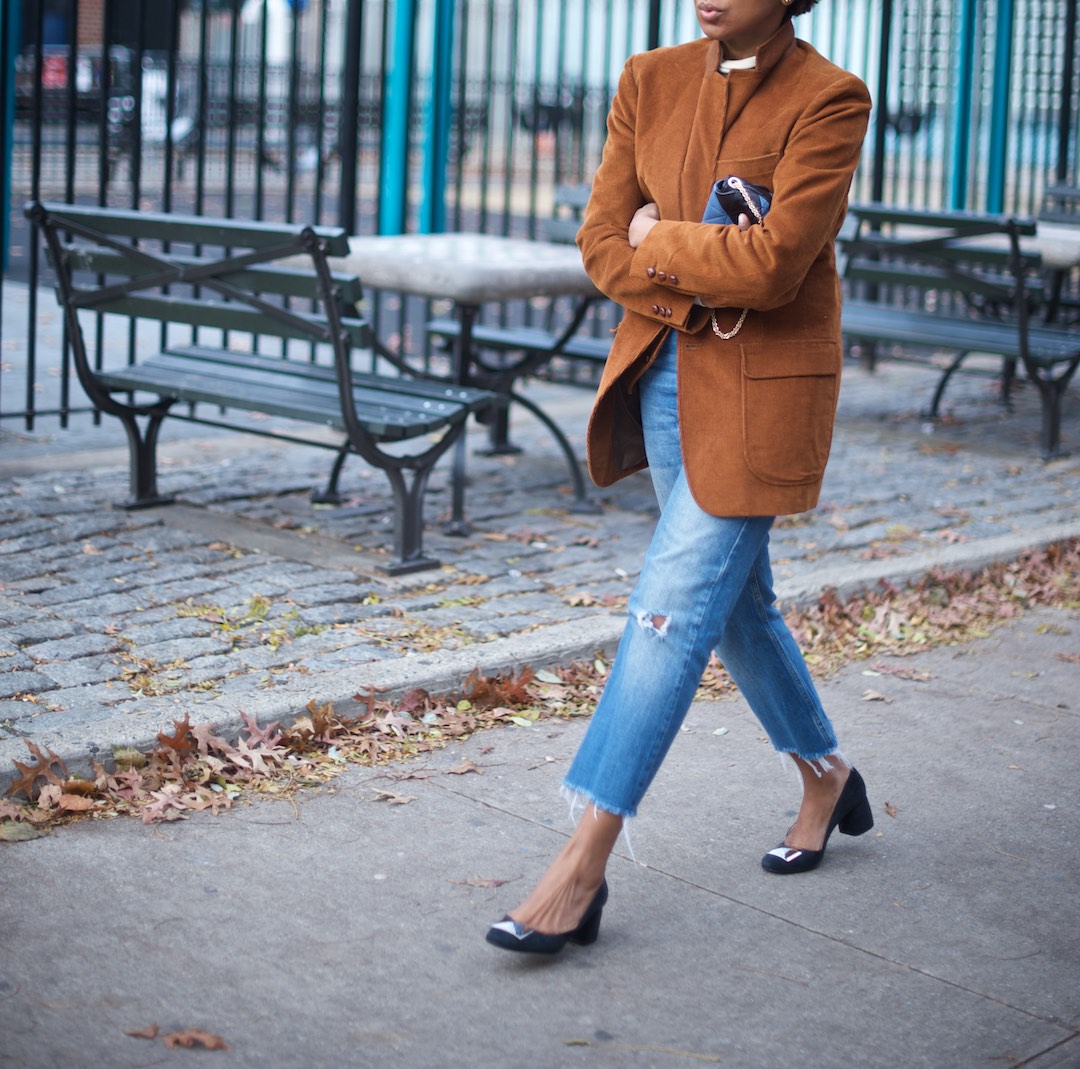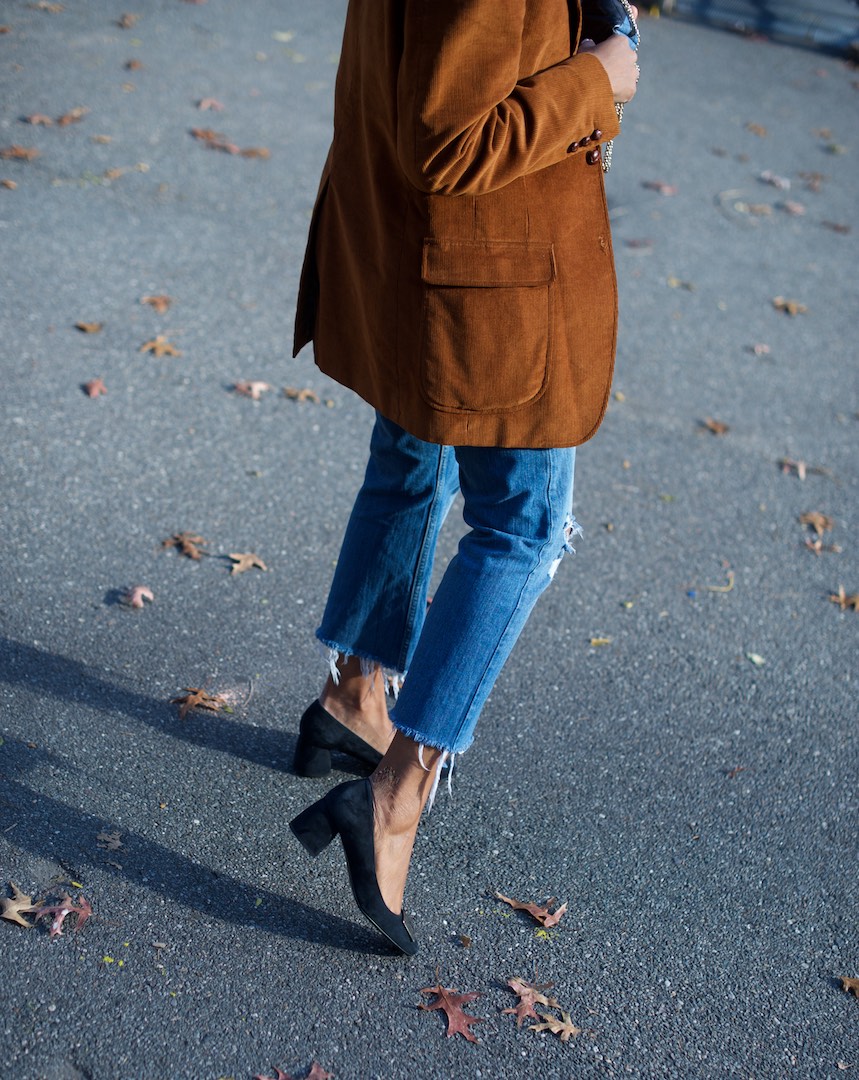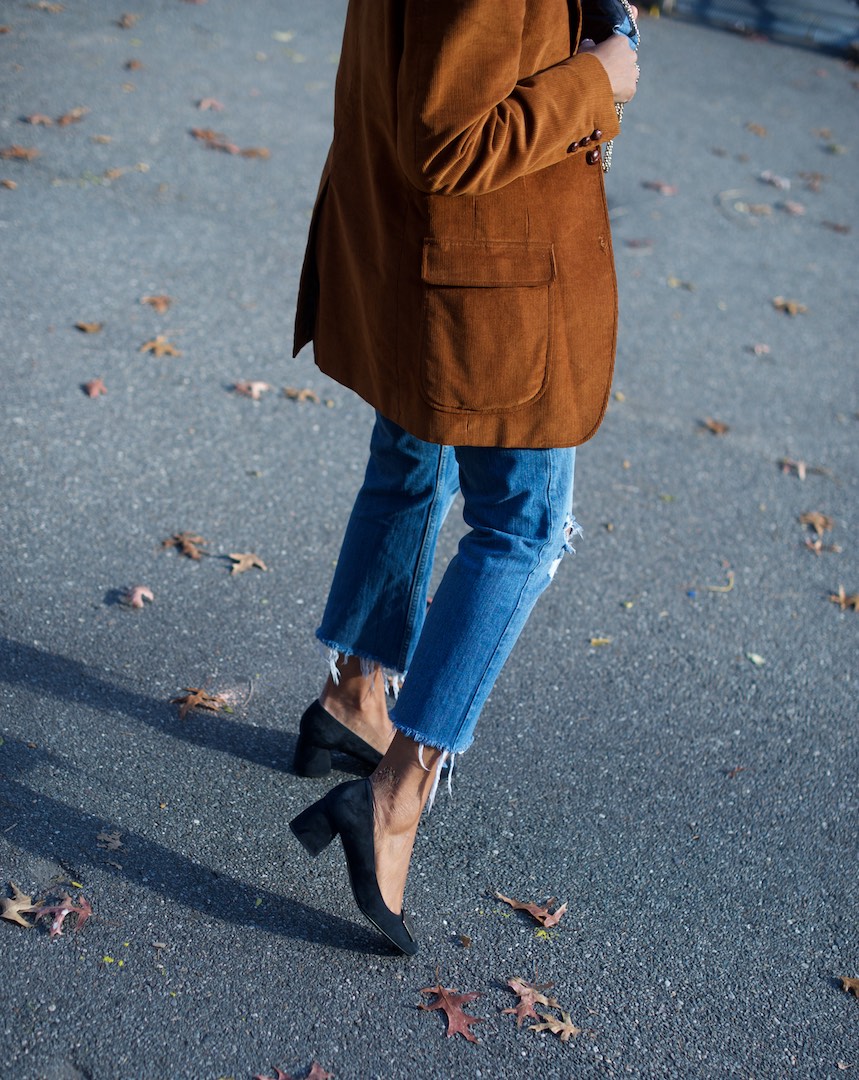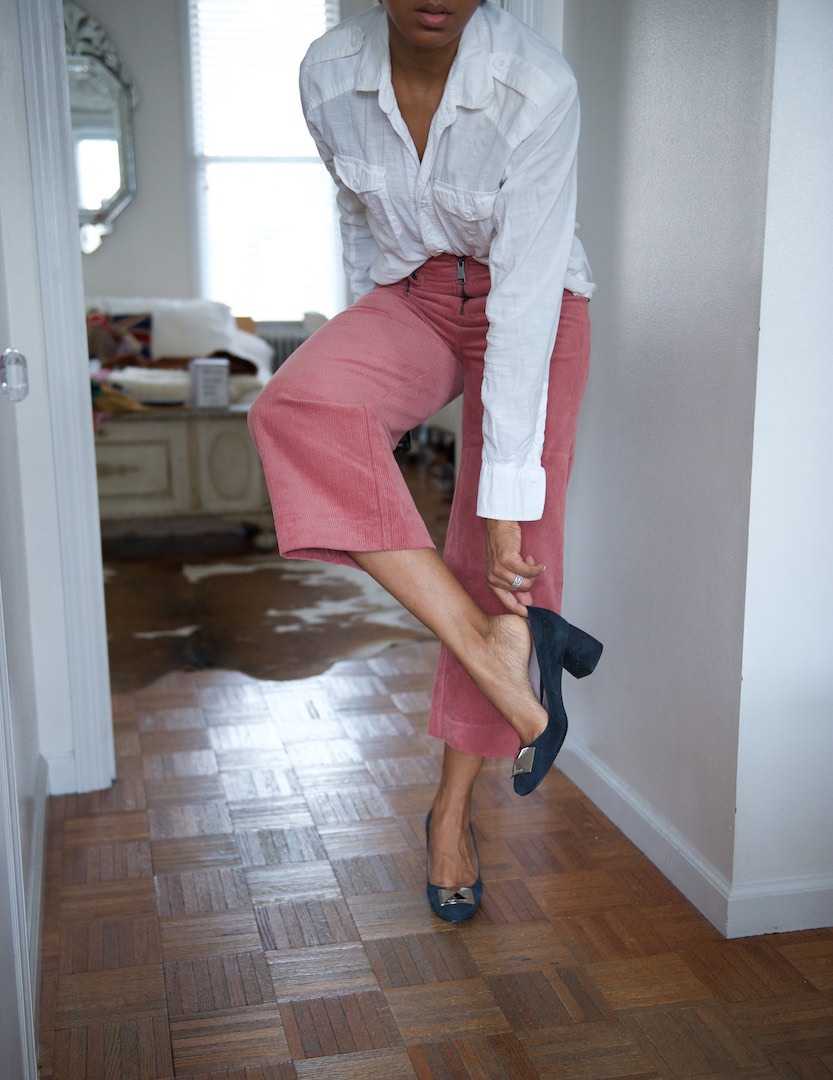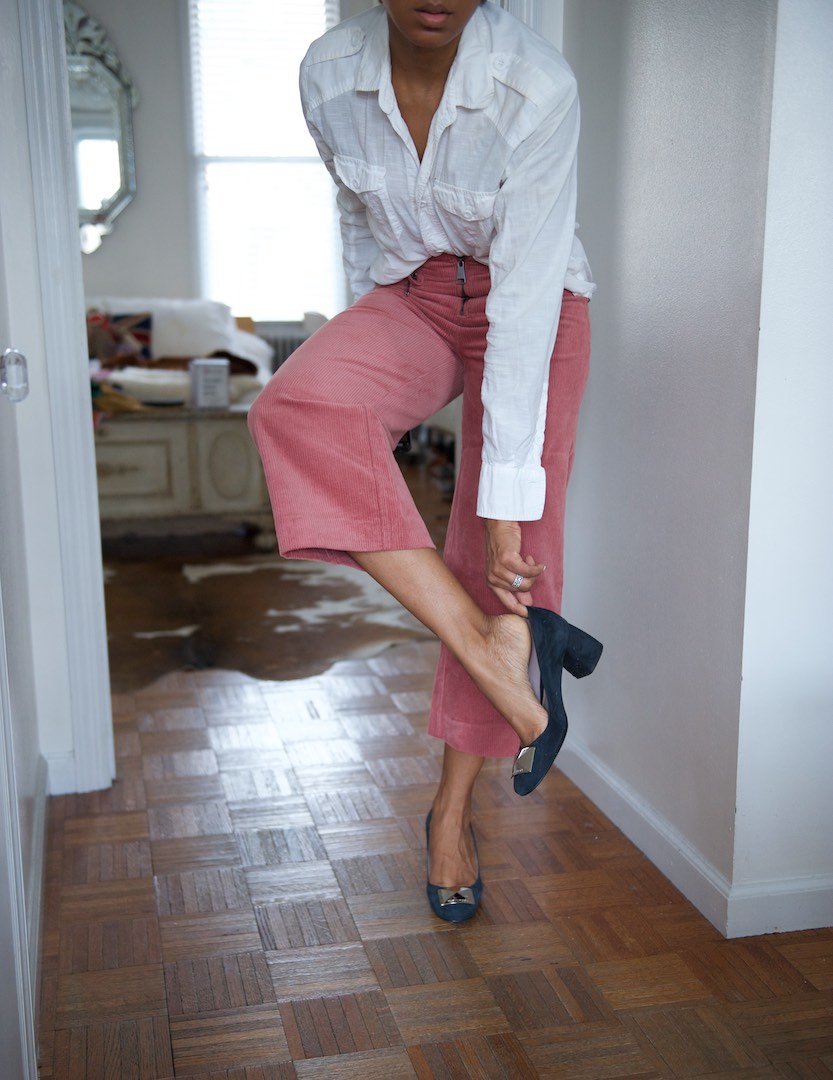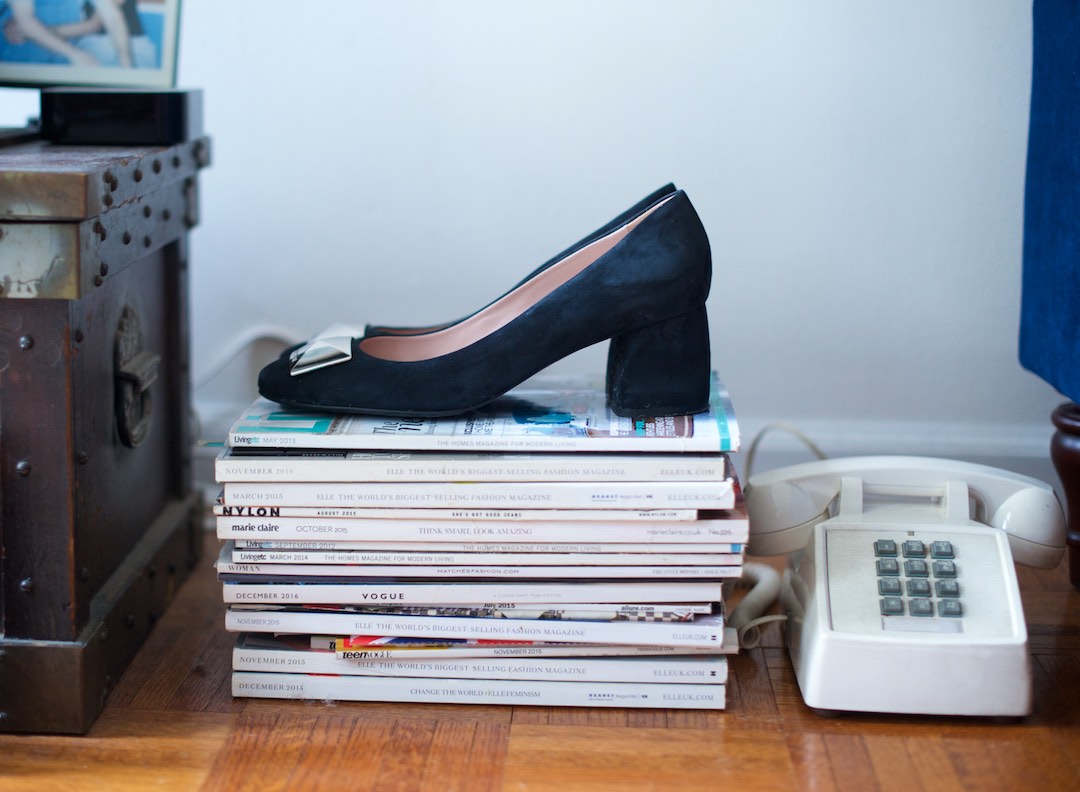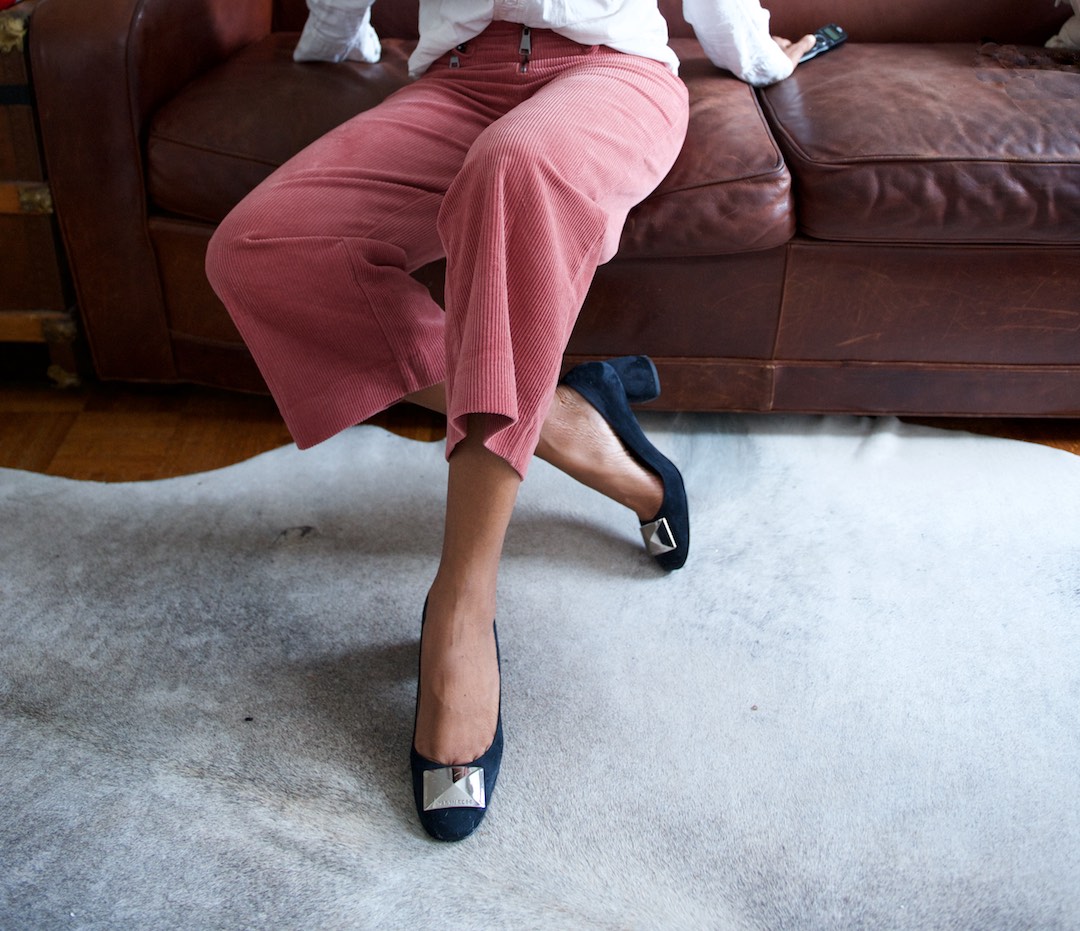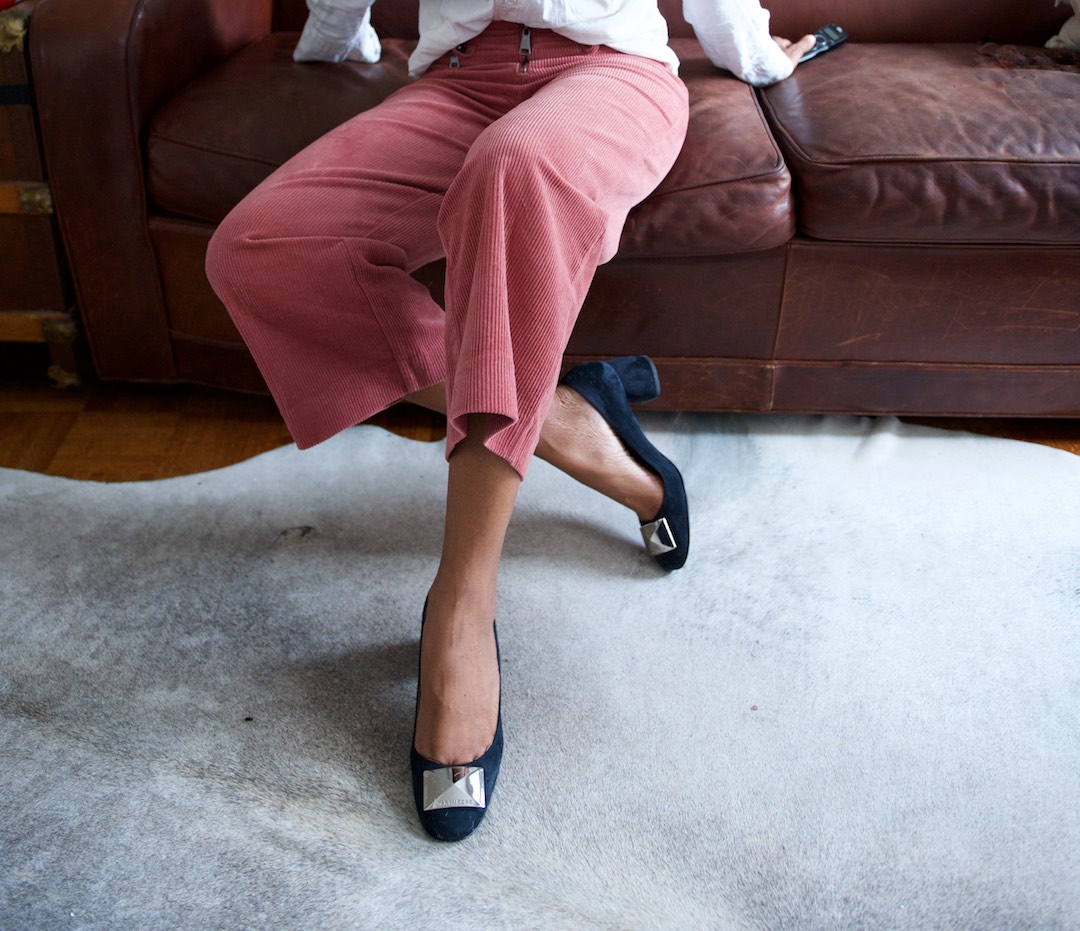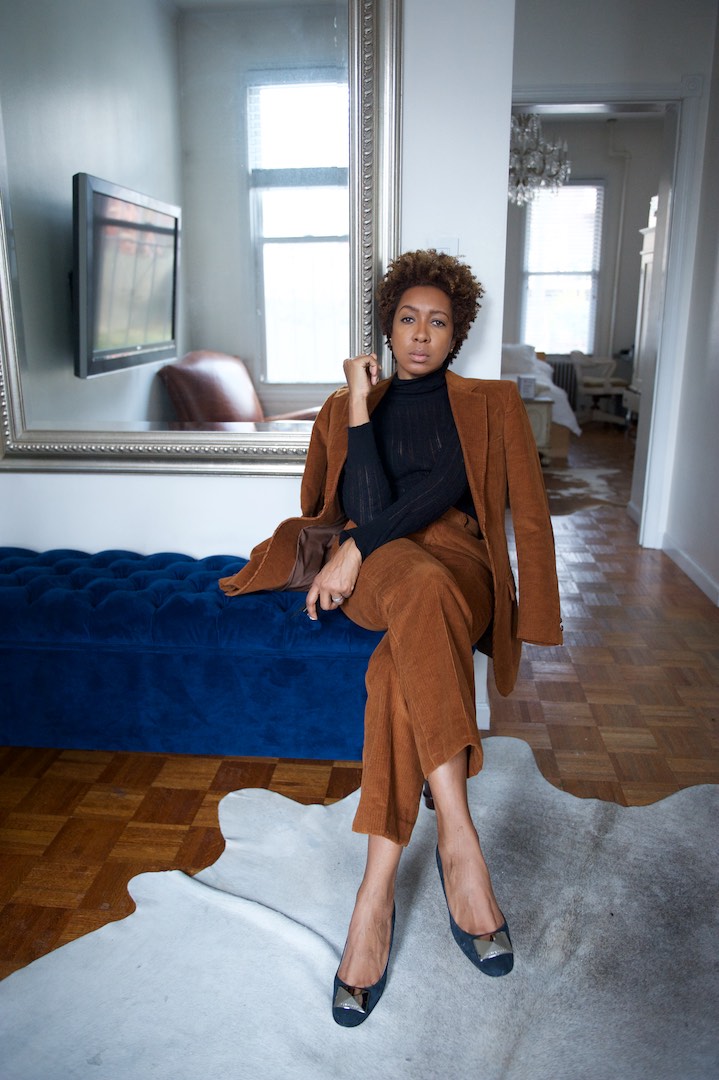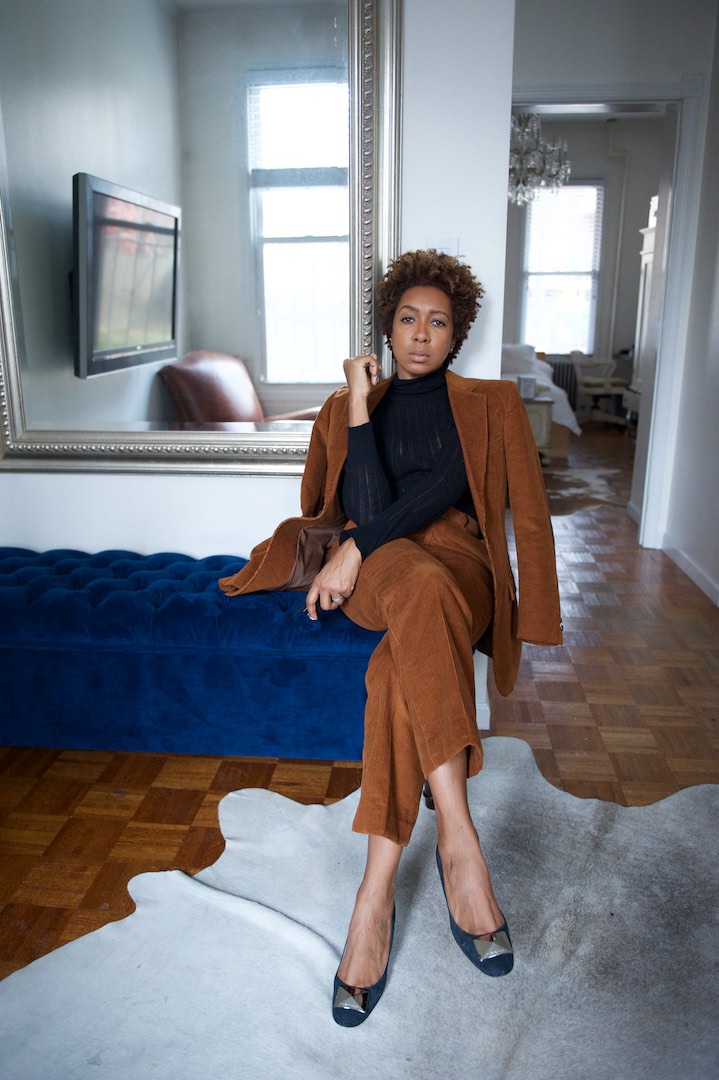 Finally a pair of luxe heels that really are comfortable.   These Taryn Rose Letizia shoes are a God send.   They're just retro shaped enough to give a nod to the fifties but mod at the same time (that curved heel!).
Normally I'm not into shoes with metal fronts but these sort of work with the retro cut.  The  navy suede makes them easy pairings with denim and corduroy – my two ongoing obsessions and always a bonus to keep these shoes in a current rotation.
.   .   .
Enter to win a pair of Taryn Rose shoes of your choice (up to $500 value).
New Year, New shoes Giveaway contest rules:
Click on http://tarynrose-contest.launchrock.com and enter your email address to subscribe to emails.
Make sure to LIKE my Instagram post and follow @officialtarynrose on Instagram
Winner will be selected on or before January 2, 2018.
#TarynRoseRedefined #LuxuryofComfort