So my trip to Milan Italy is over. I returned on Tuesday and took in what is probably the greatest dream for any shoe-a-holic: visiting a shoe trade show.  Not just any trade show, this was the MICAM show in Milan which is probably the mothership of all footwear shows.   With over 1,400 exhibitors, the event featured shoe vendors sharing future season shoe styles with wholesale buyers and I was invited to witness it all.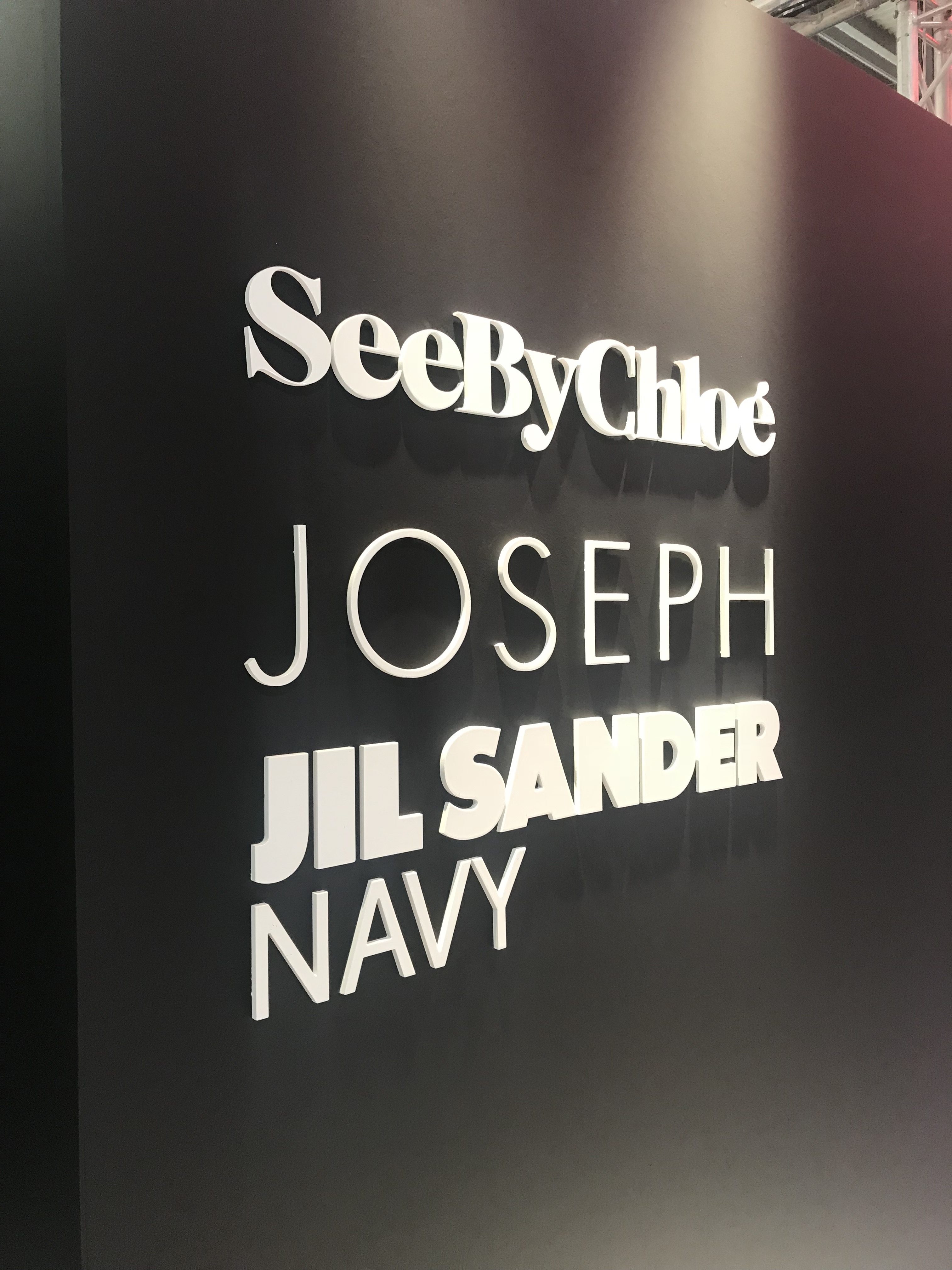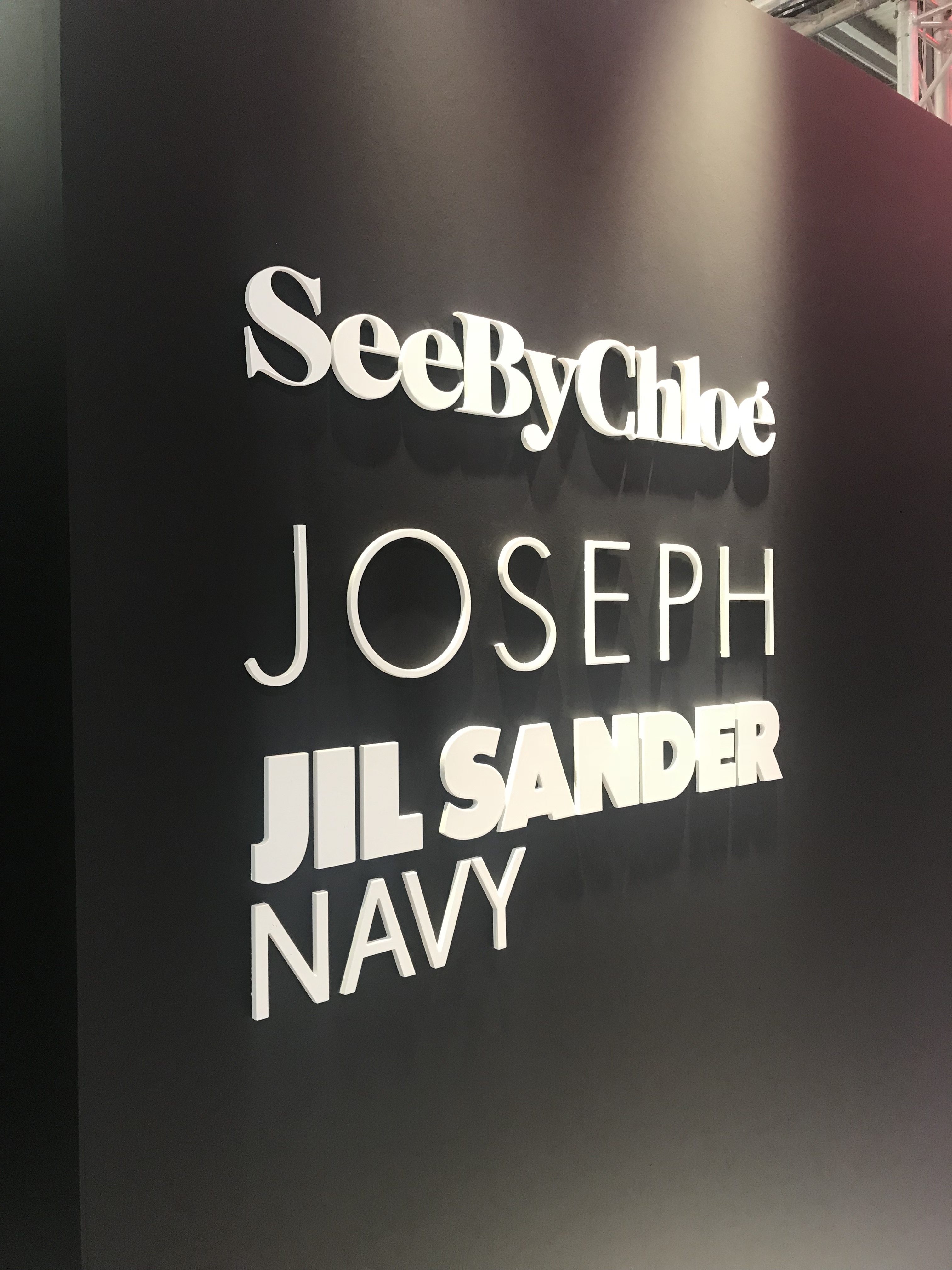 Being a trade show, photographs were not allowed, but I did have permission to show these few below which caught my eye for the fall winter season….
These beautifully cut block heel shoes in the Pantone colour of 2018: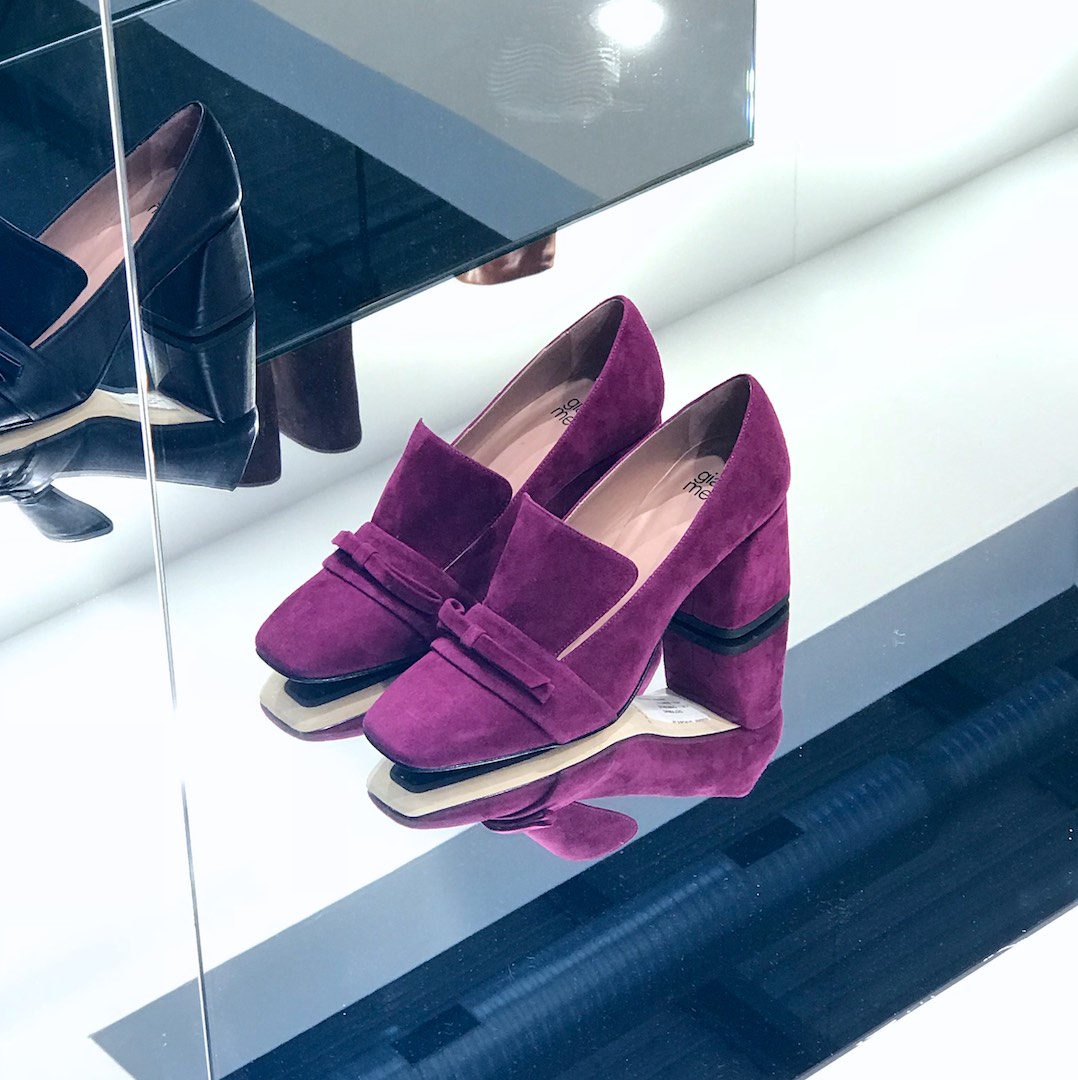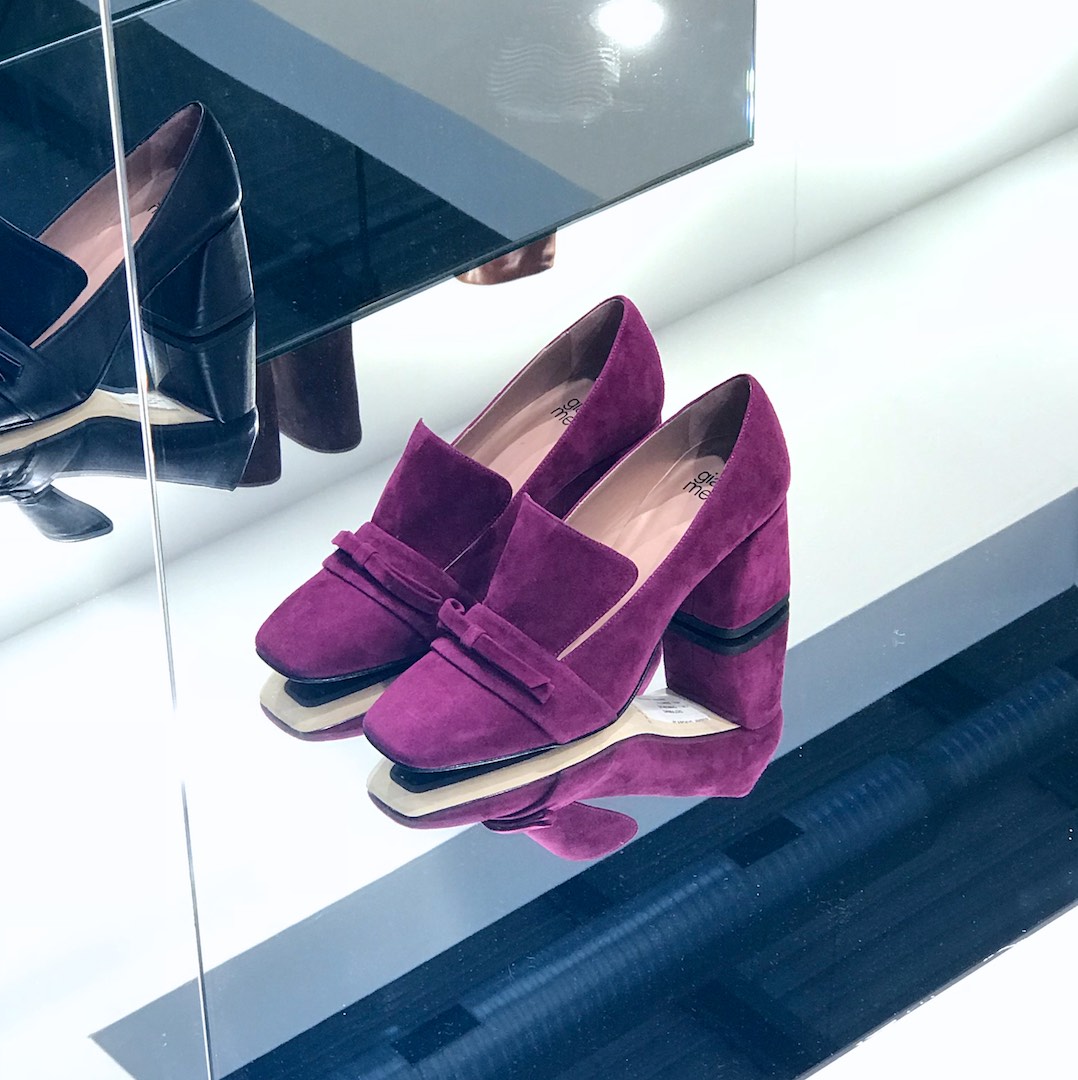 How badass are the below western boots for fall winter?  They have my name all over them and their presence confirmed that the western boot is still a strong aesthetic for later this year.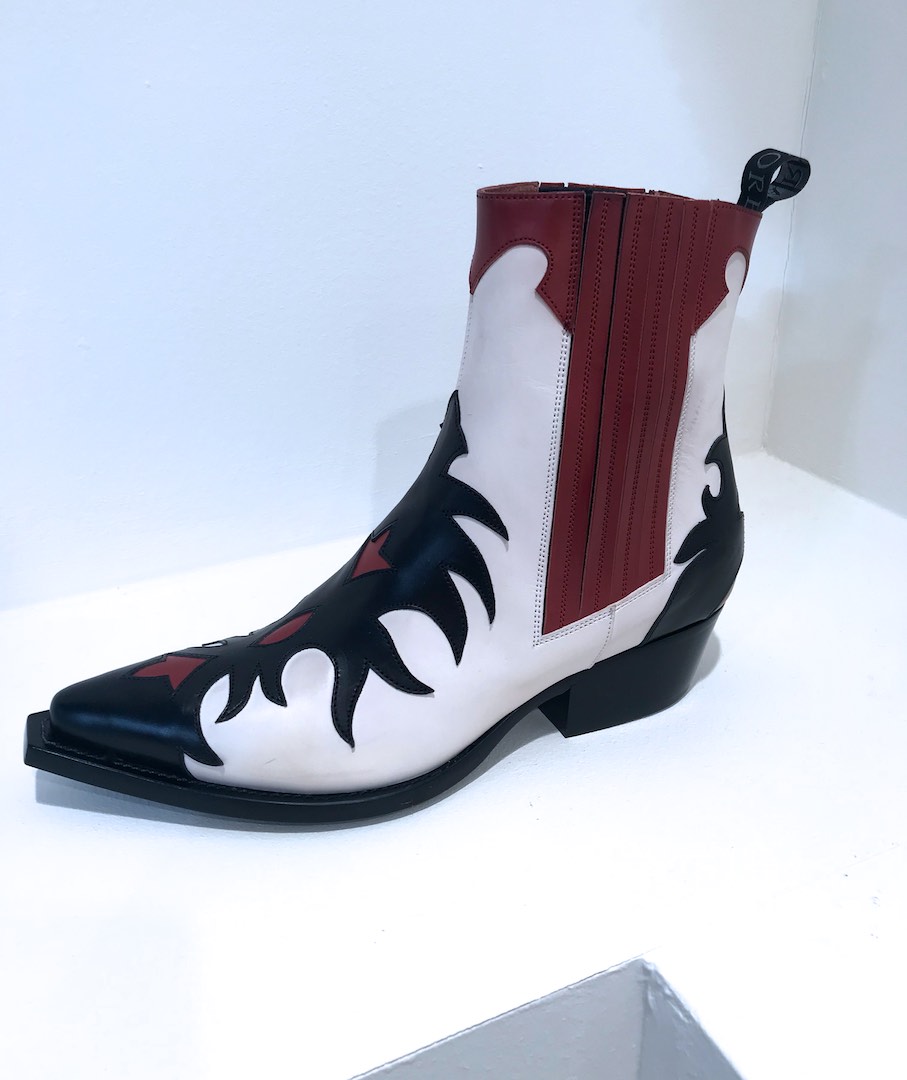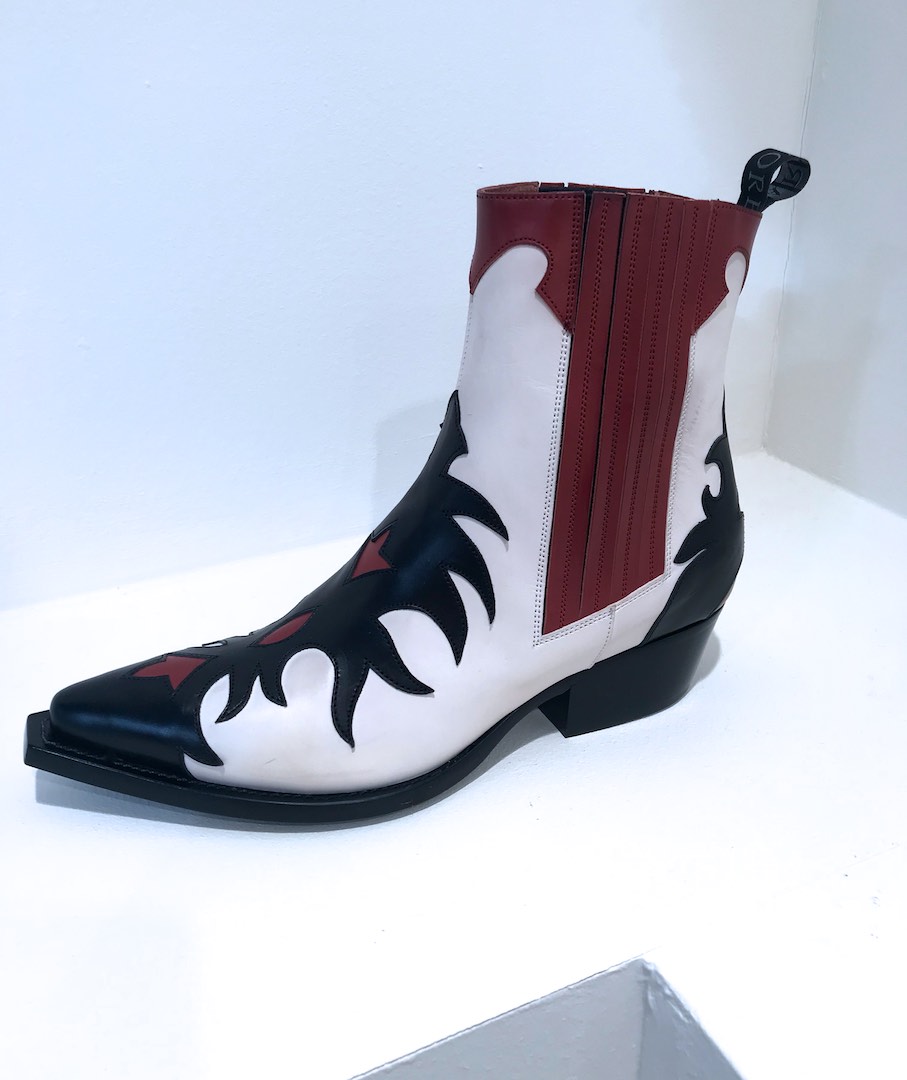 My Instagram Stories from the trade show caught these selects in real time while in Milan at the show.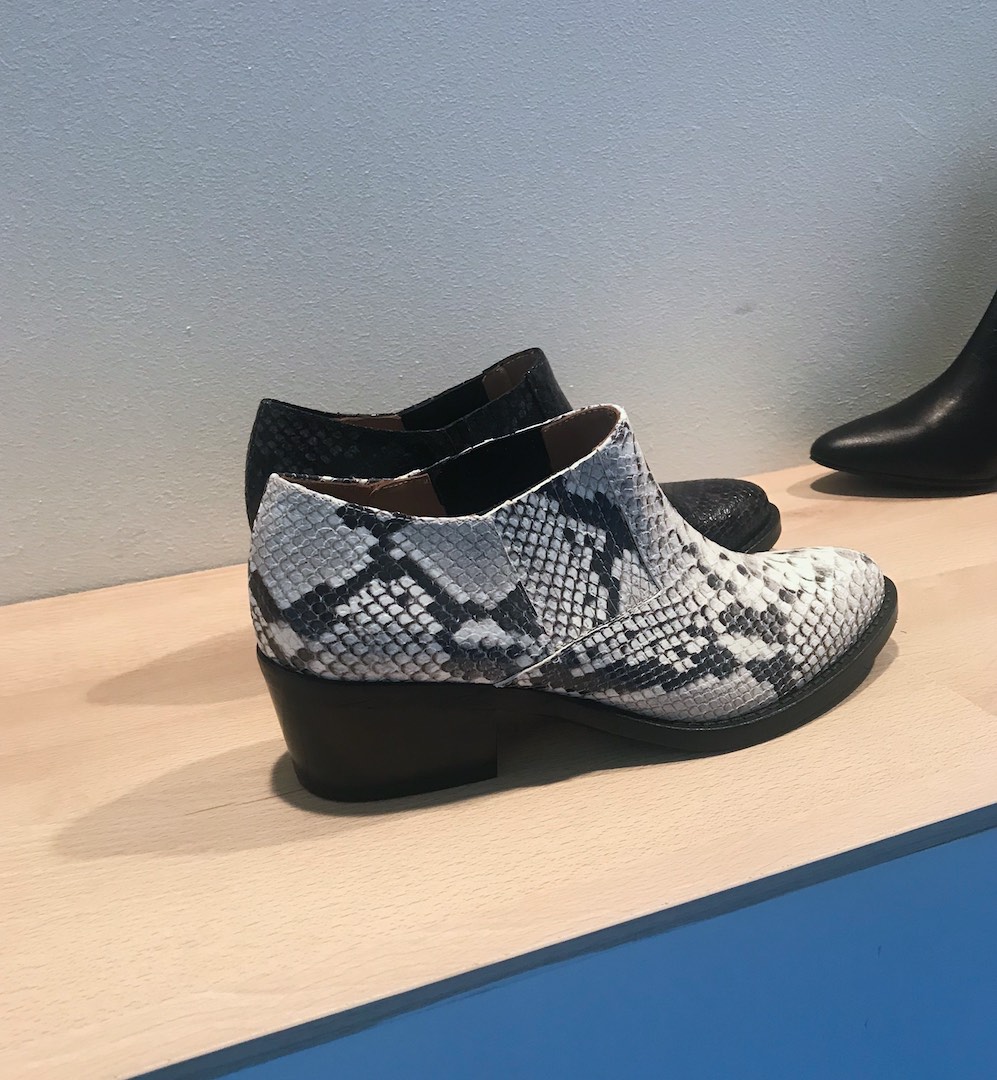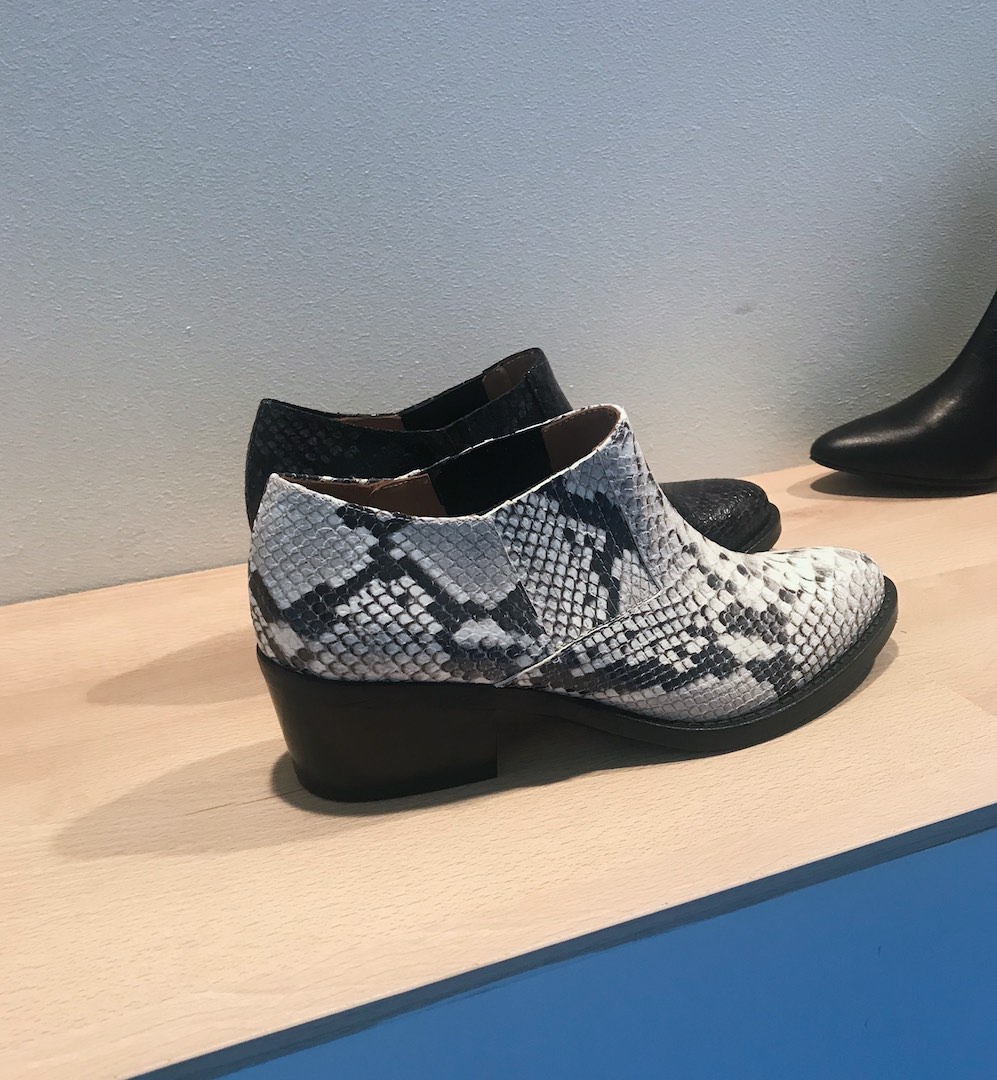 The daily talks on footwear trends in a global consumer centric world were incredible.  They included fashion and footwear macro trends e.g. women's chunky footwear sneakers are reigning supreme and will continue.   Apparently stemming from a focus on fun and a freedom of expression and appetite for re-worked classics and experimental silhouettes which will trickle over into other forms of footwear.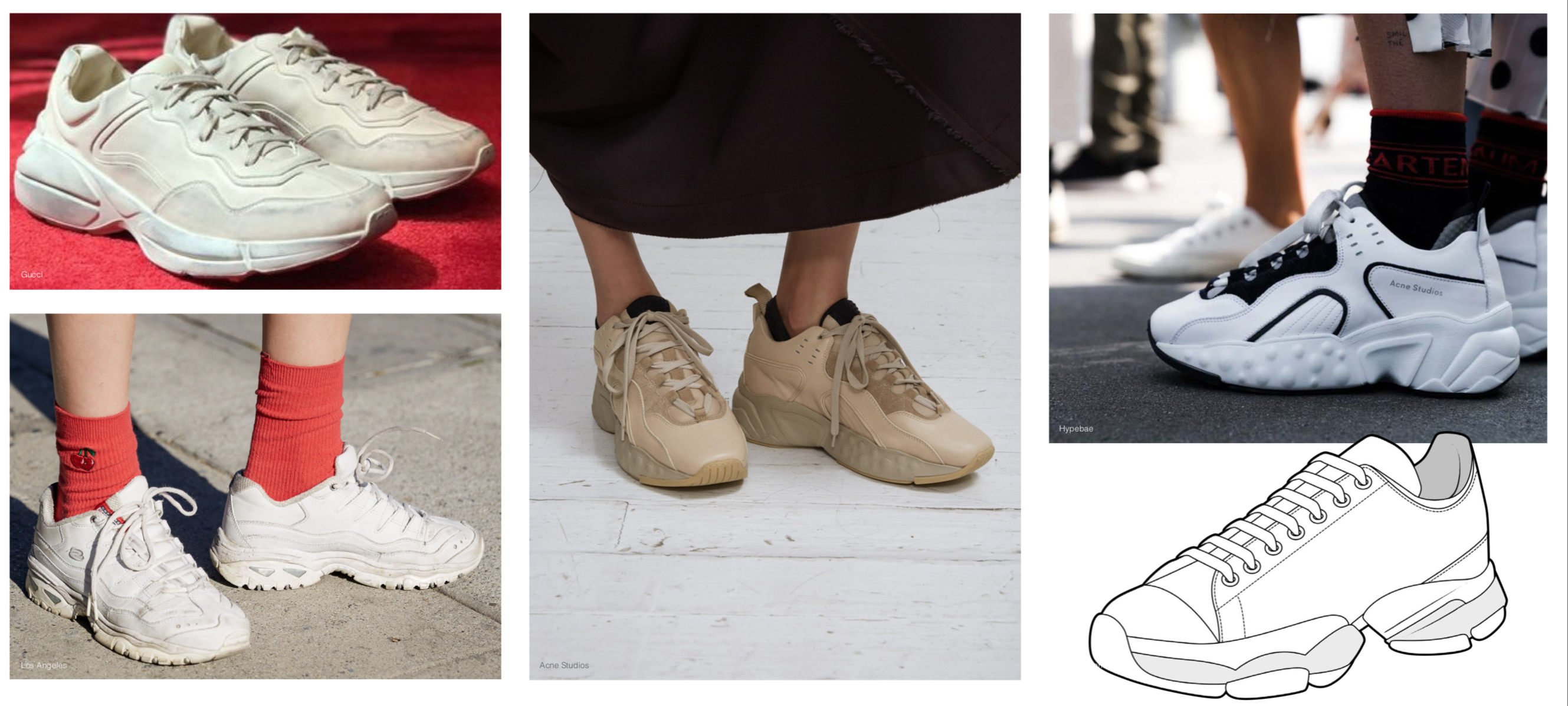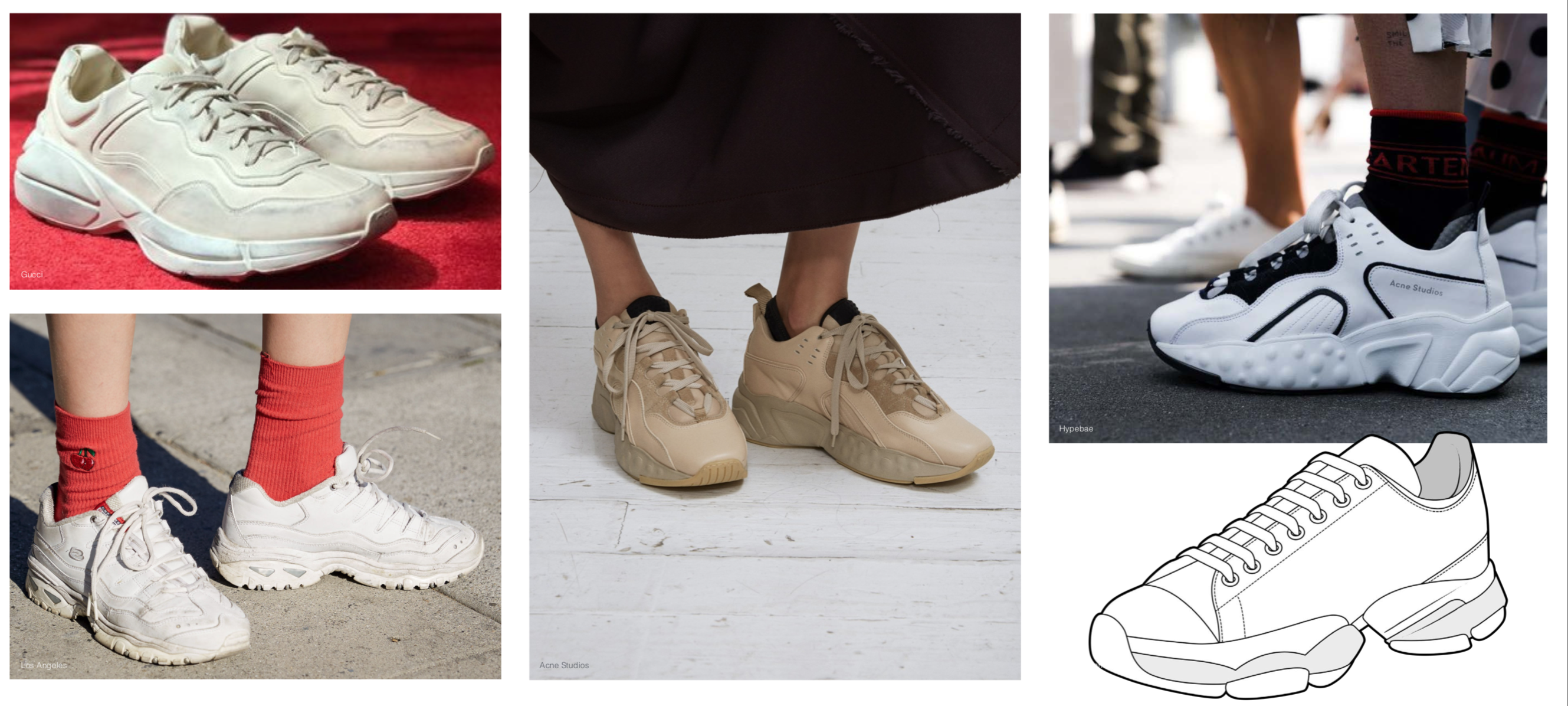 The big sneaker is the one unifyer for both sexes and men's will see an increasing play on the shoe's platform –  a look currently being born out during the current fashion week month.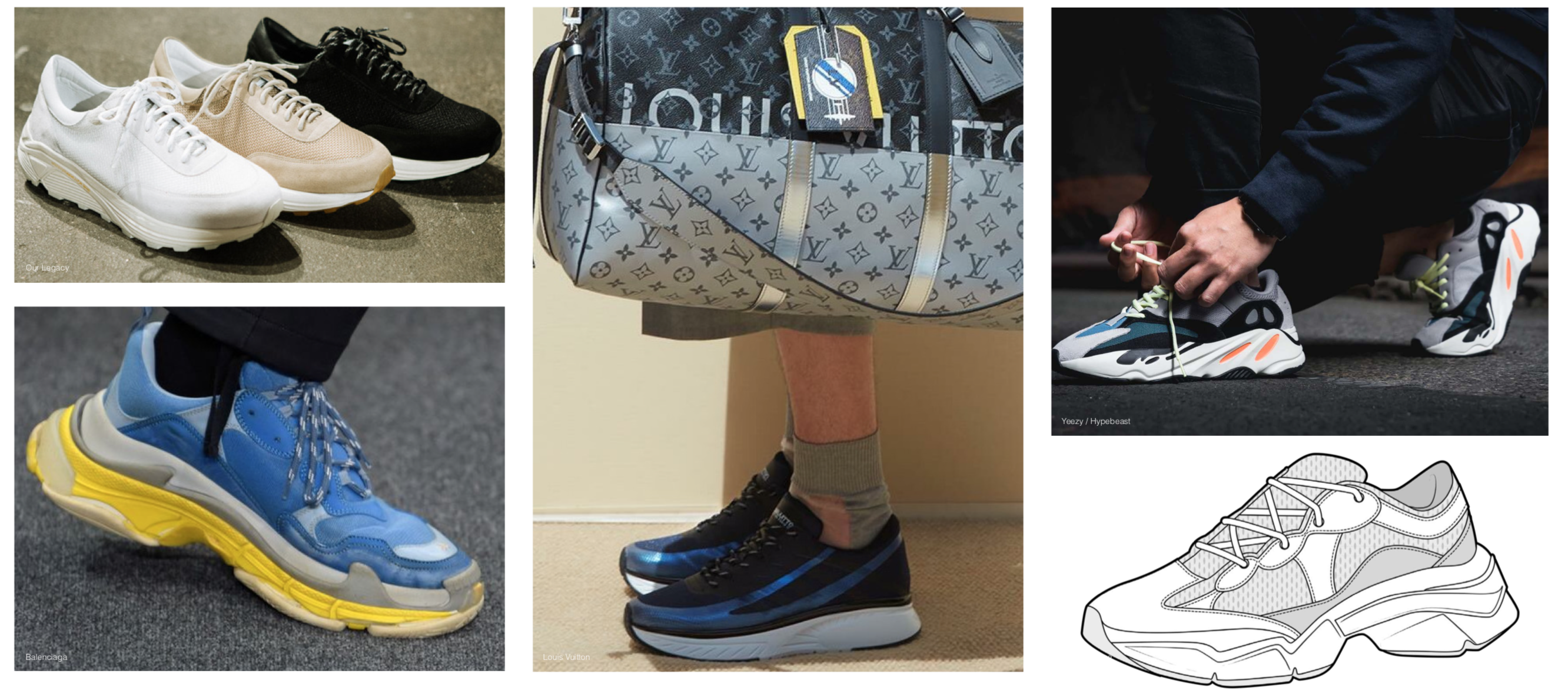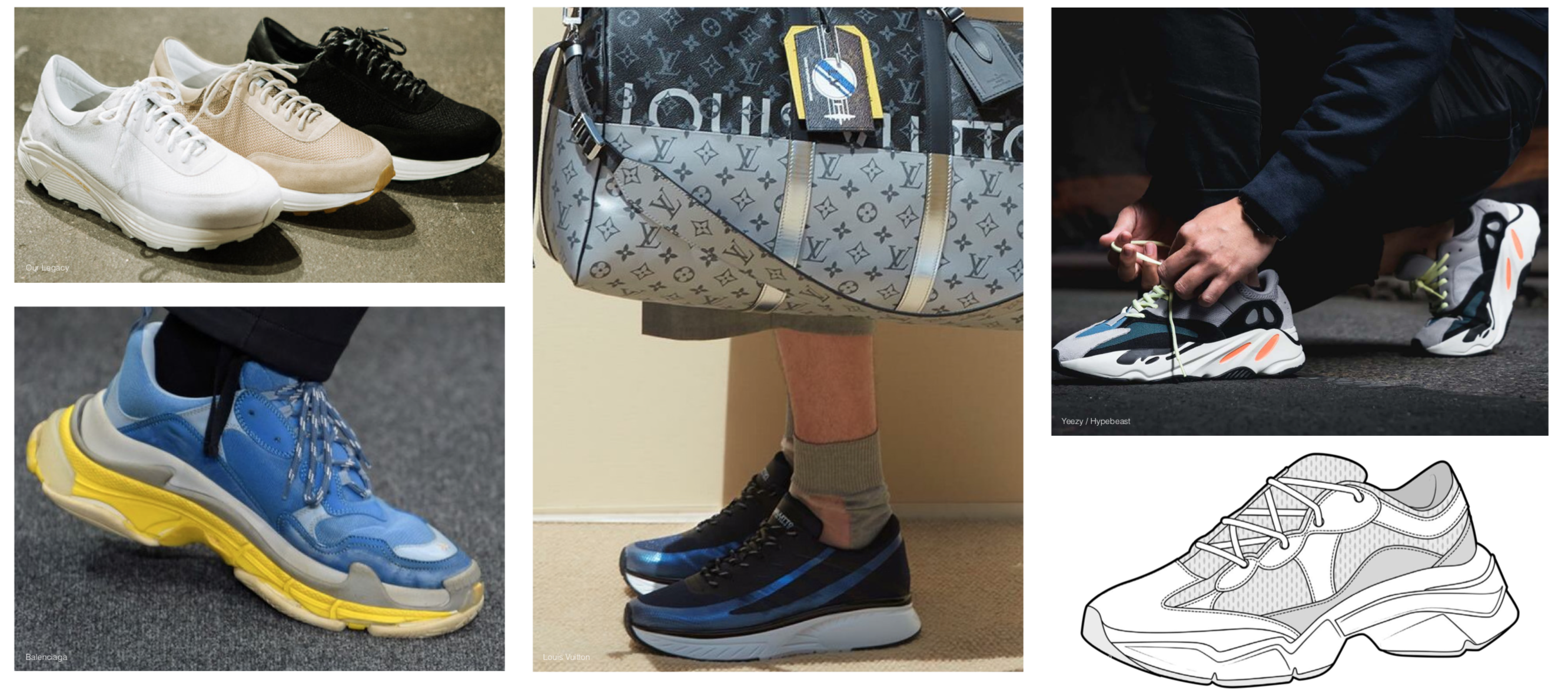 Source: WGSN
Other trends forecasted include: tactility will be key; look for increasingly textured materials.  Also saturated colors and fluid like effects, the latter especially being perfect for summer.
The below sixties inspired shoe was another personal favorite from the MICAM trade show.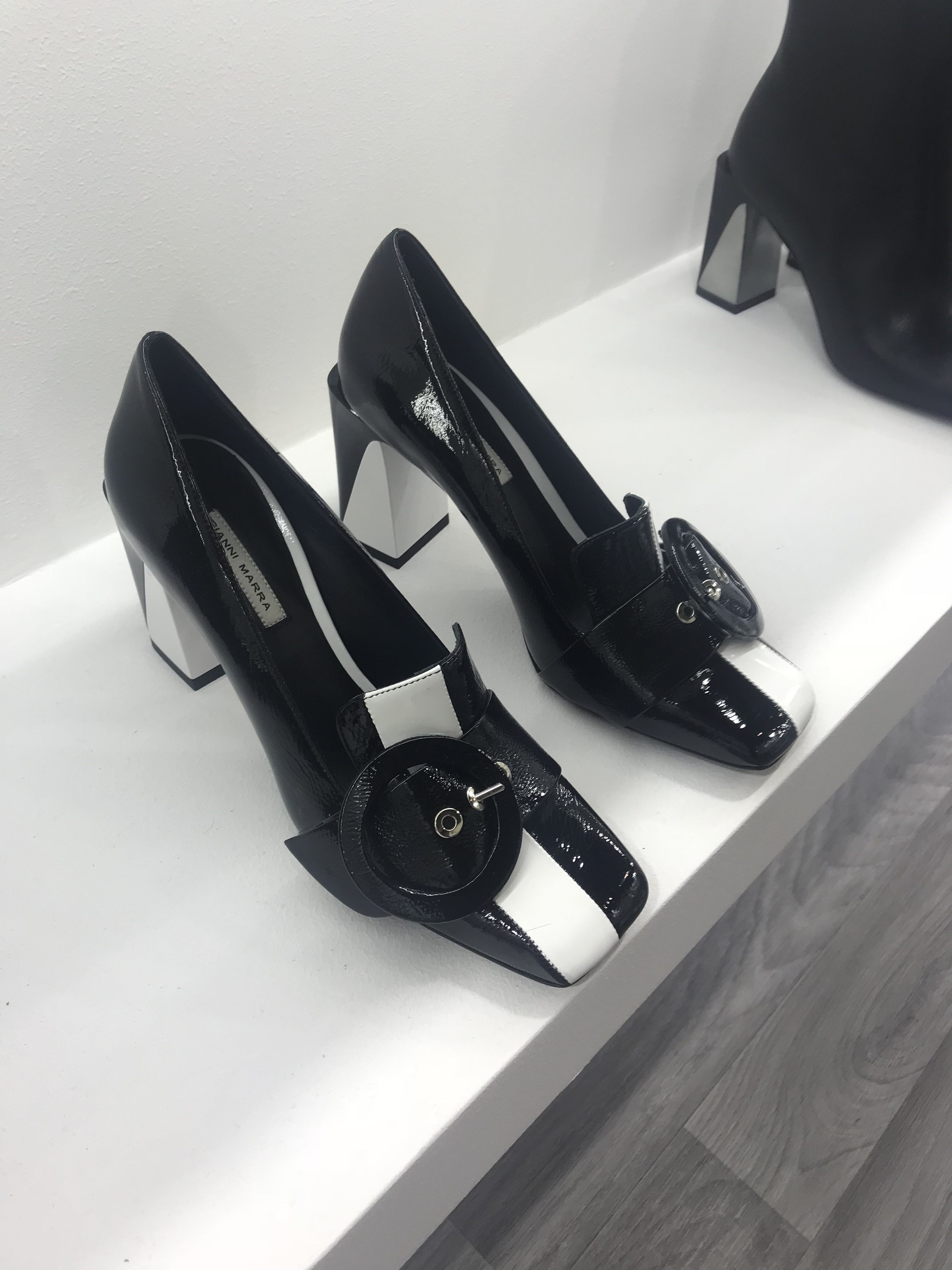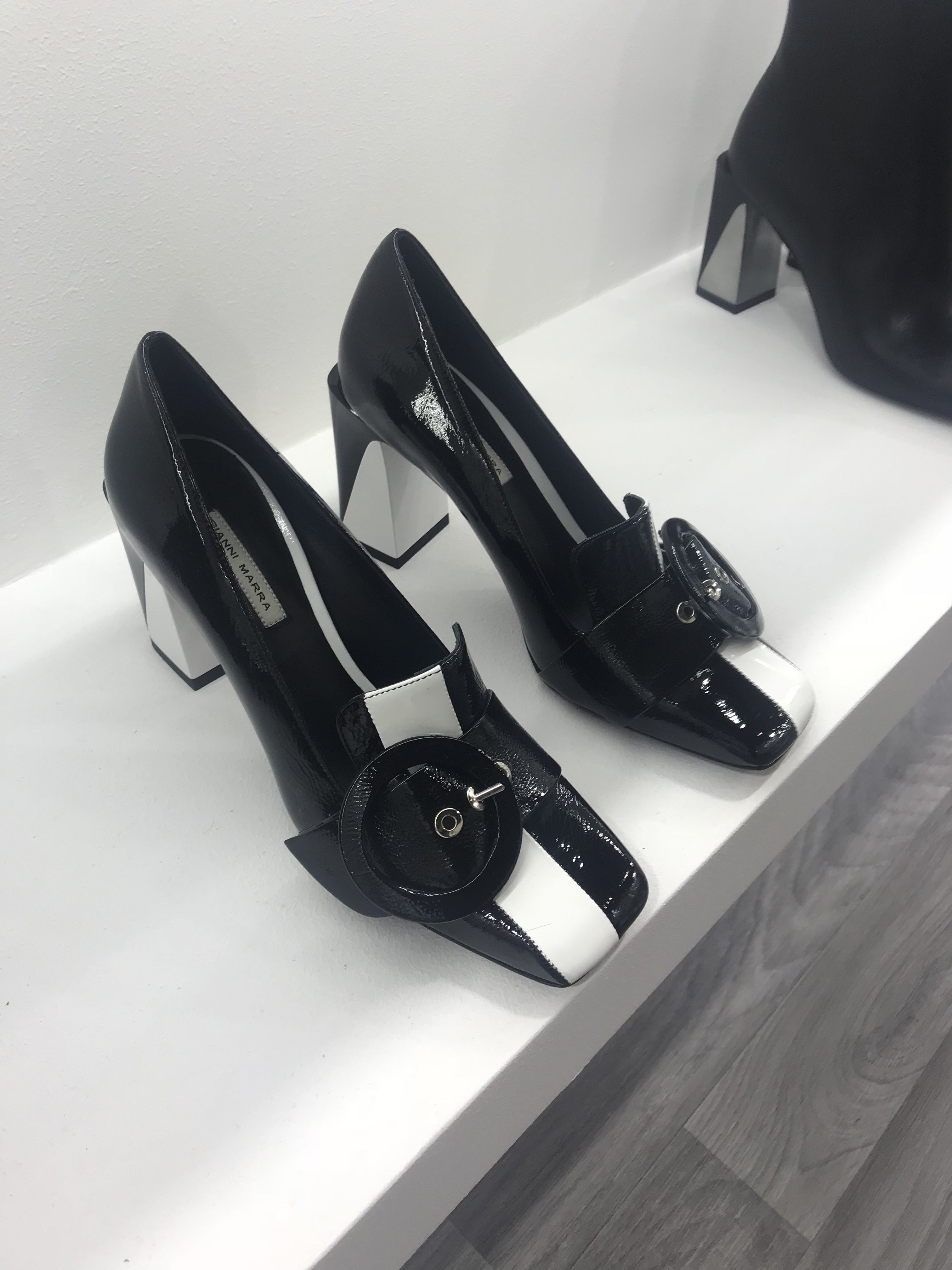 The MICAM two day trade show was also about emerging designers as well as a glimpse into what retailers around the world will (hopefully!)  sell for the latter half of 2018 and I have to give a massive thank you to Italian Trade Agency  for allowing me to witness it all.
ps.  You can see more from the MICAM trade show in my Weekend In Italy YouTube video.