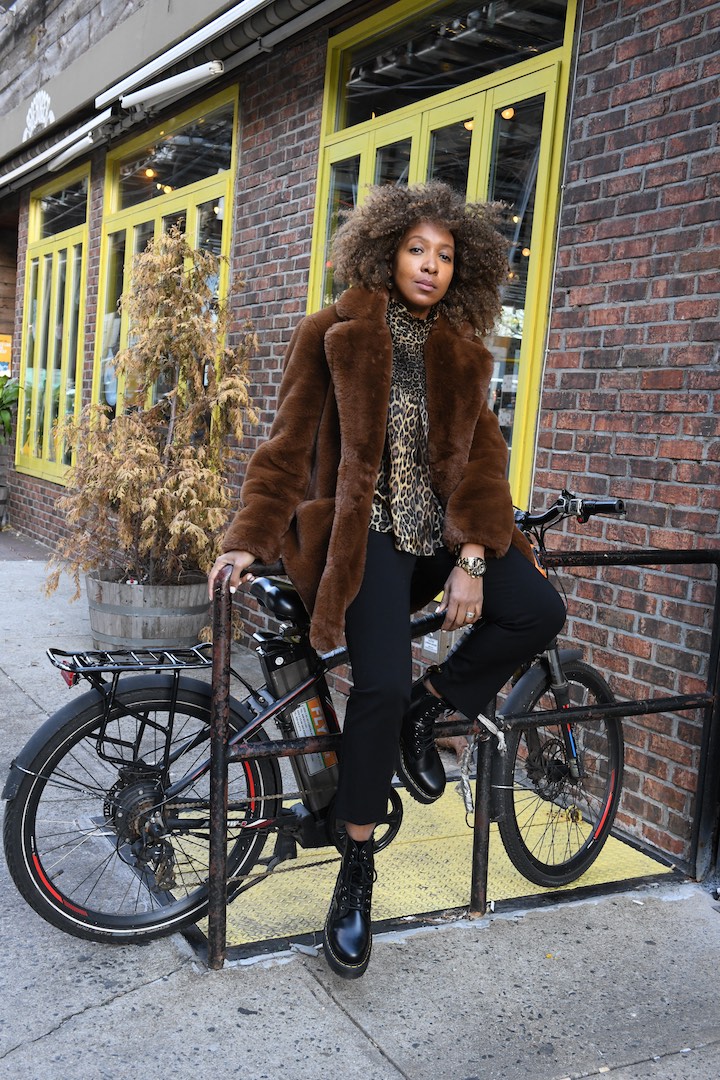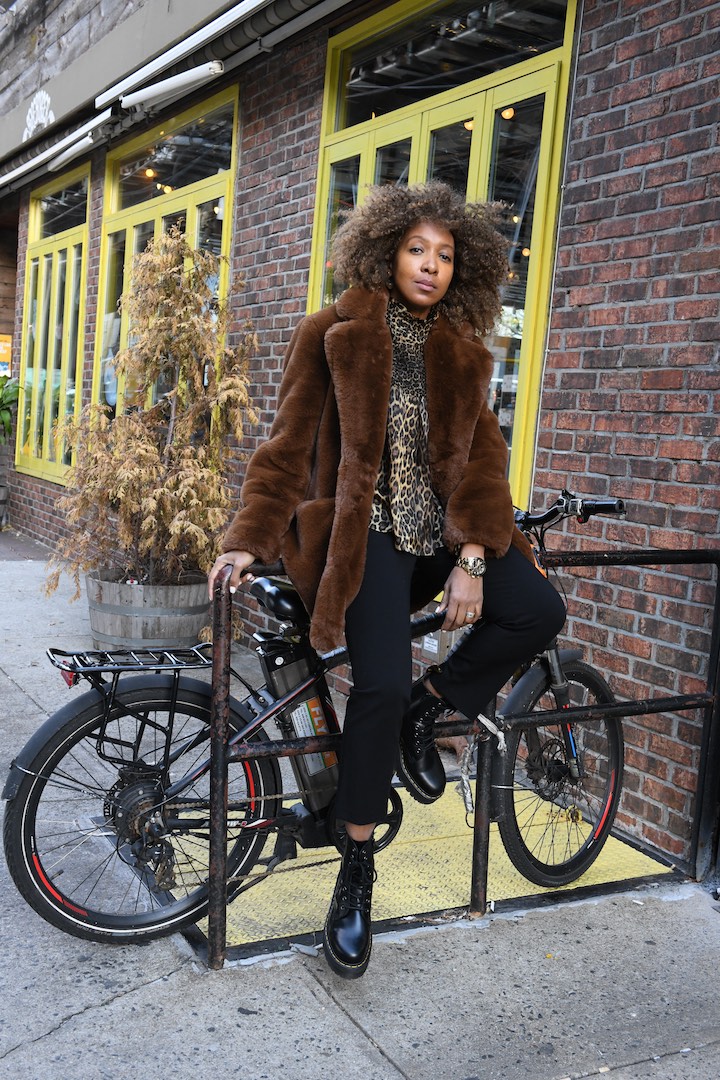 Coat: Apparis.  Blouse: The Kooples (from My List rental service)
Well it's about time I tried out a rent and return clothing service. I've quietly watched others love subscribing to them, getting new clothes to play with and wear for events, work or night's out and return knowing they've not added more to their straining clothing rail.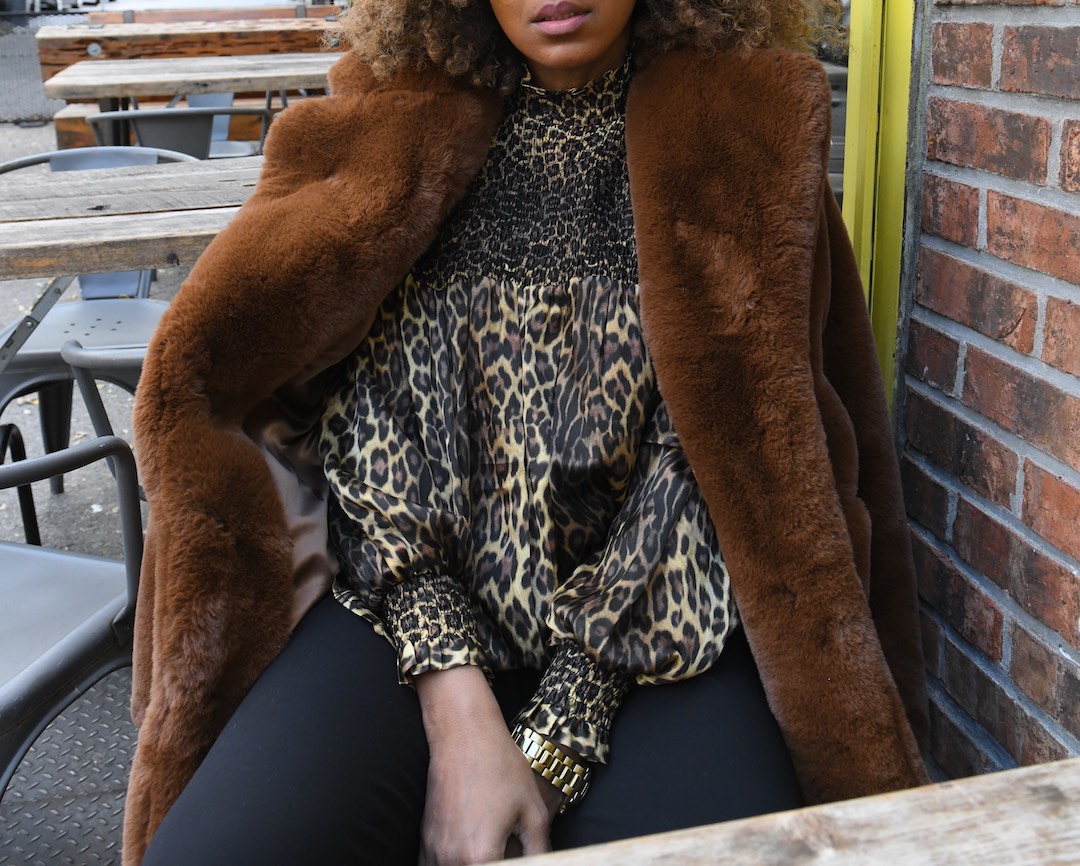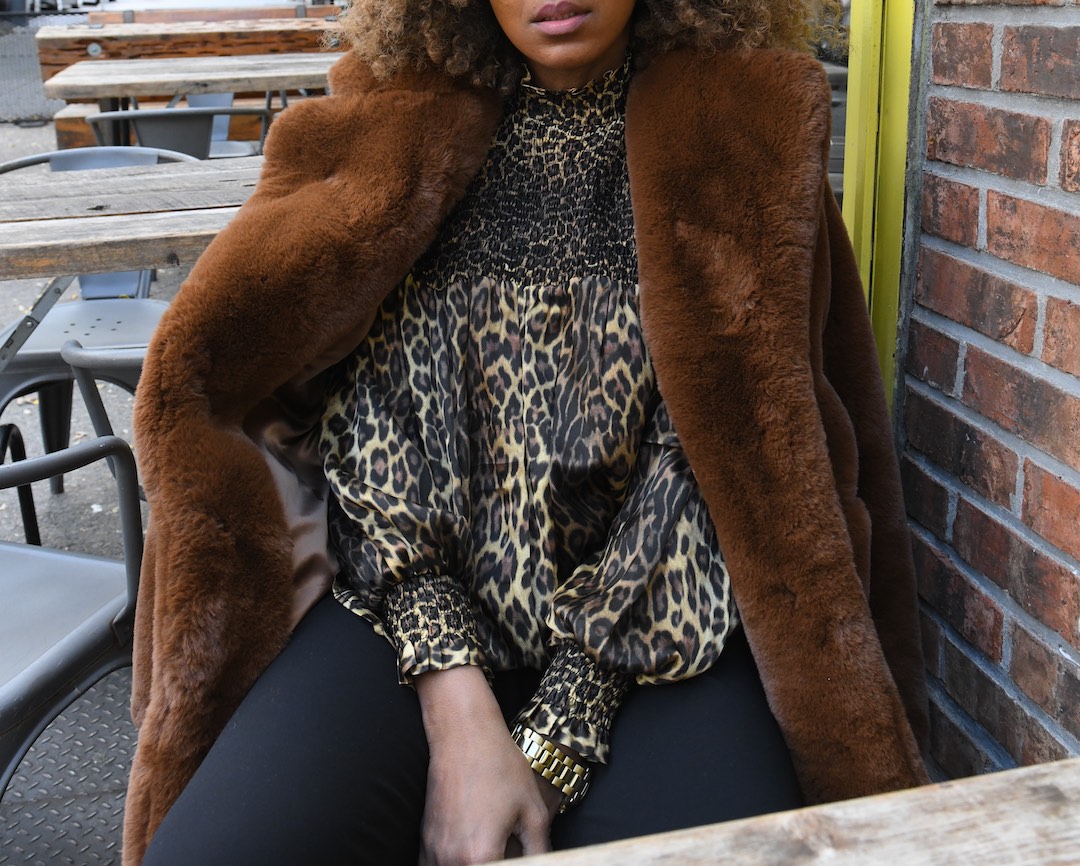 I can relate. It's my job in part to show what's new but often that leads to having more in my wardrobe than is ideal, so I literally jumped at the chance when Bloomingdale's asked me try out their clothing rental subscription service  for a few weeks. It's called My List at Bloomingdale's and for $149 a month, you try an unlimited amount of clothing. NOTE: Any new members get $50 off their first month! First you create your virtual closet online, then get four pieces at a time, wear them, then return all four pieces to release the next four and so on and so on. You do realize that this means never having to wear the same thing twice right?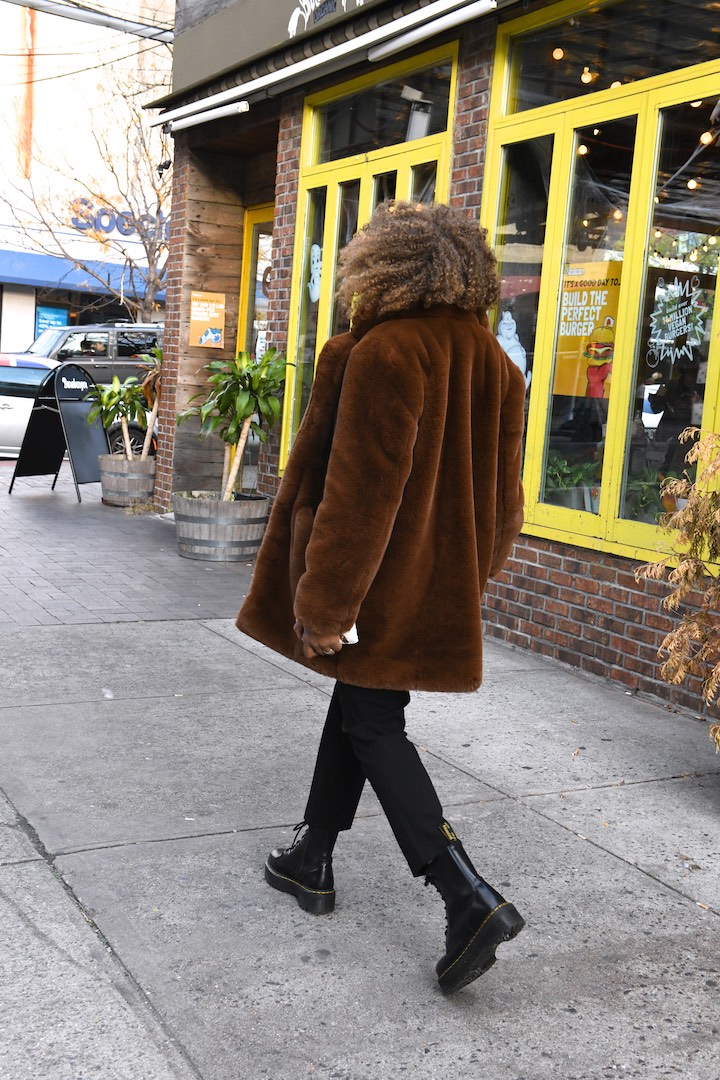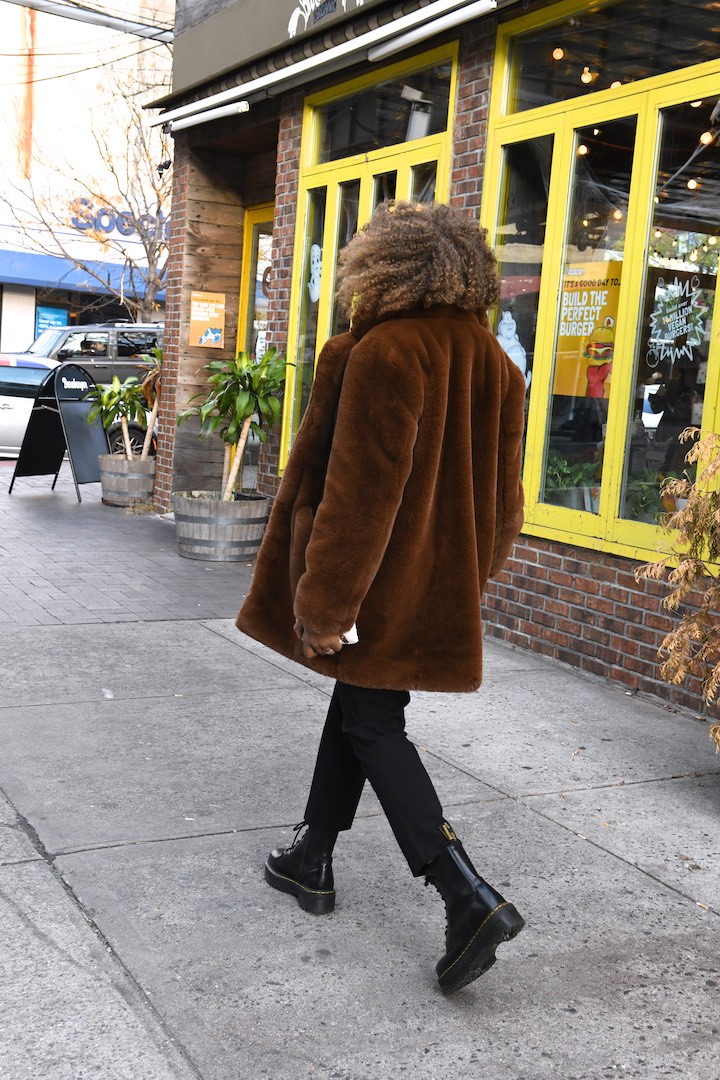 With everyone looking for more sustainability, this is definitely a smarter way to shop. No more clothes piles and squeezing one off pieces into your wardrobe that you hardly wear again. Just return and get your next batch (note, new arrivals drop every Monday and Thursday morning!).  ps. If you love something that you rented, you get the option to buy it at a members-only price!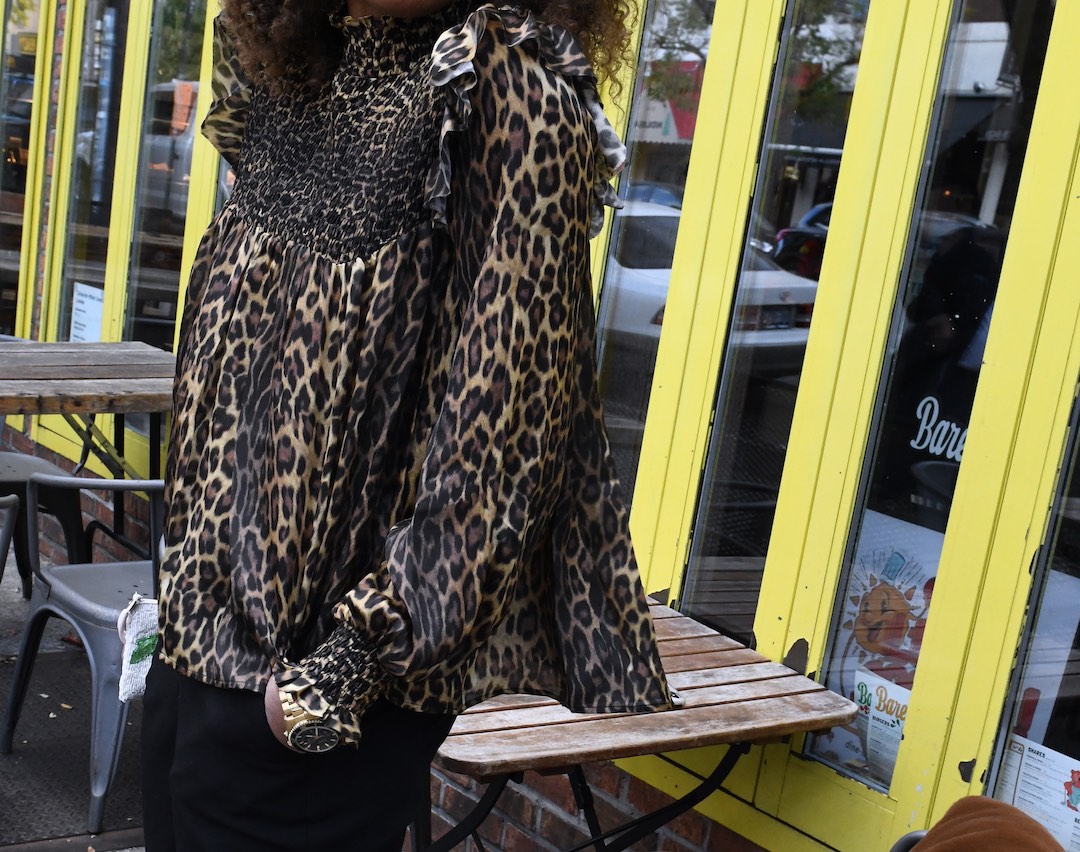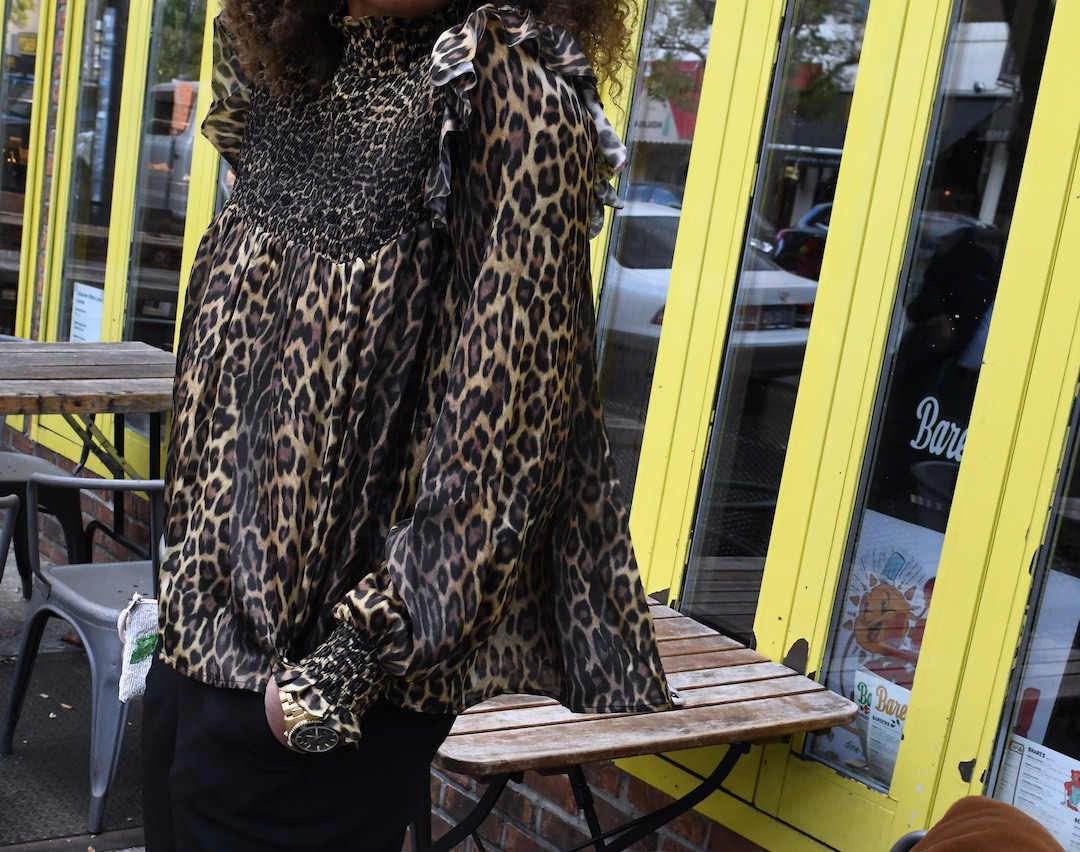 I'm posting My List on my Instagram stories @karenbritchick weekly so you get a feel for what I'm picking. It's my chance to try brands that I otherwise wouldn't or that I've always wanted to. After I wear them, I just send it back!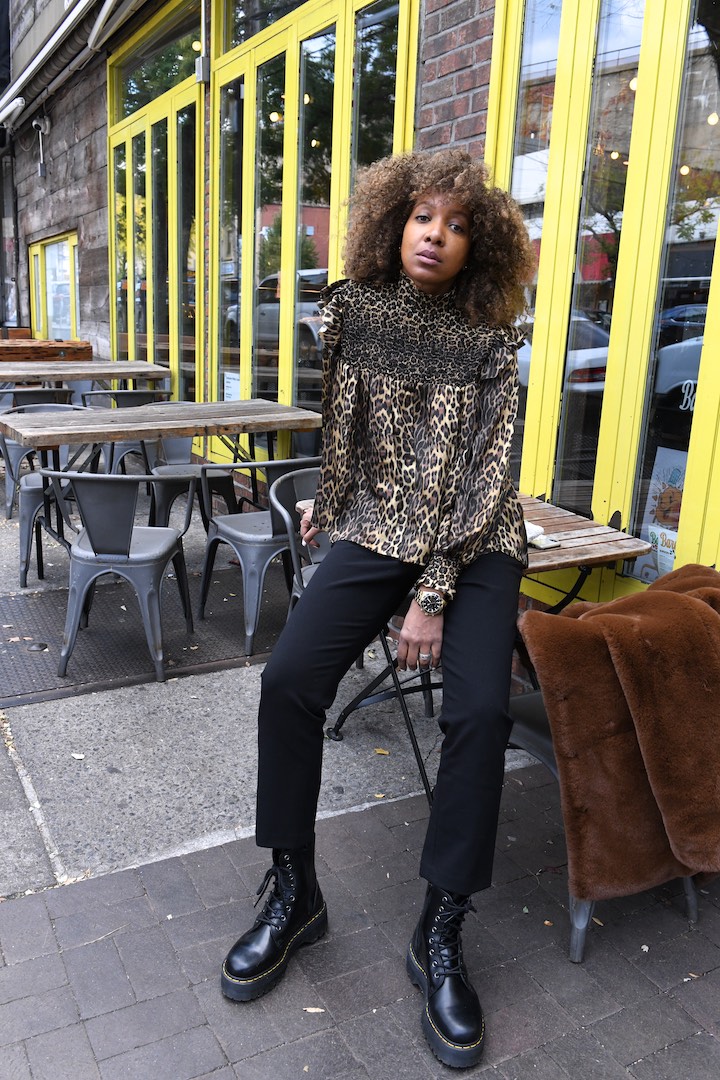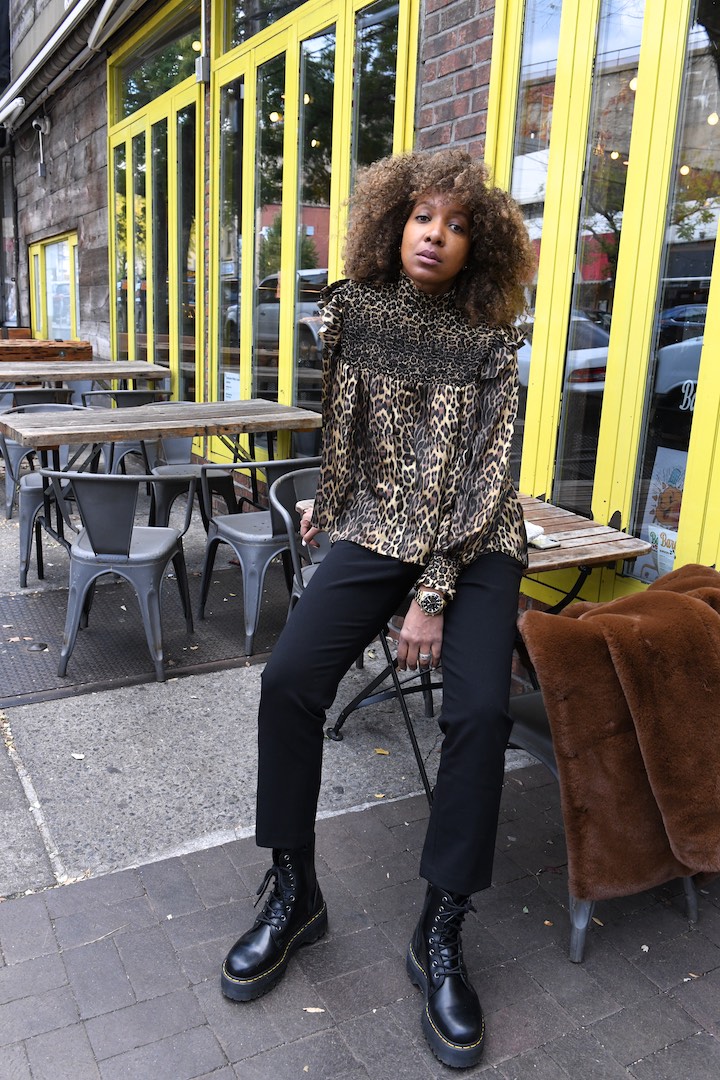 If you're up for it, I have a special discount of $75 off your first two months with My List here. Let me know if you try it too. pps. I can see this is going to be about self-discipline though because I sort of want to keep this Apparis jacket.