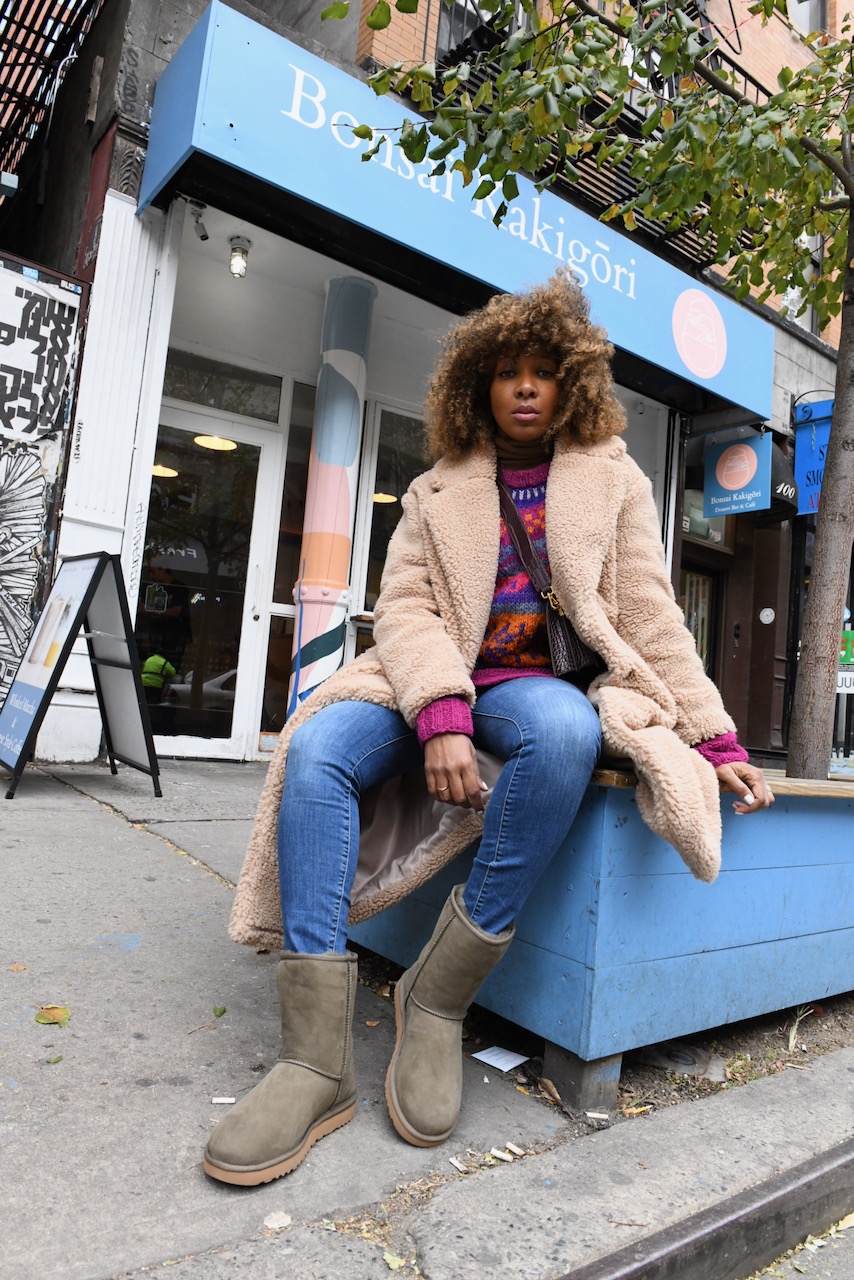 I finally get the fuss over UGG boots.   Cozy is an understatement.   They are like wearable cushions. Like giant pillows – you get the point. ps.  You do realize that their Black Friday sale is currently running?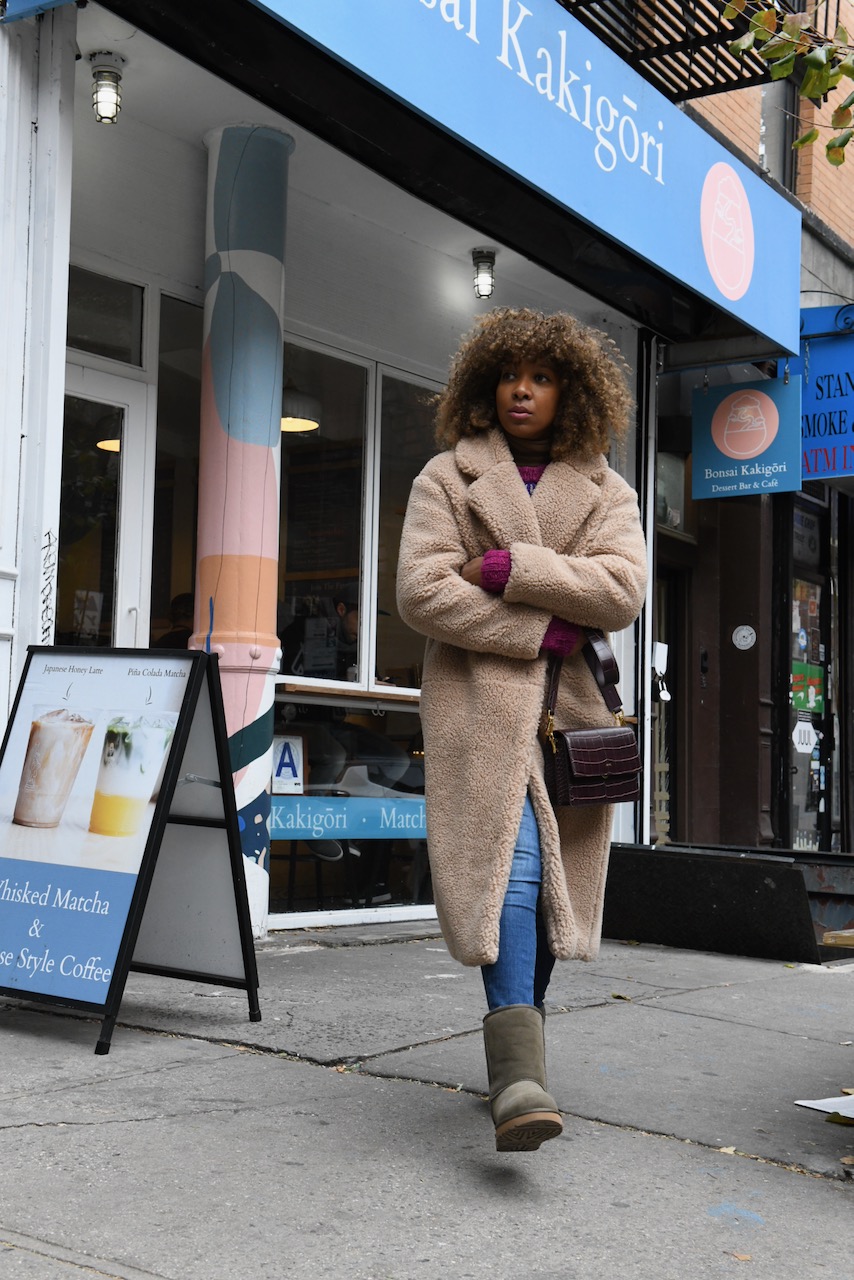 I heard not to wear them with socks and everyone is right.  It honestly was freezing that day wearing this above look hence the teddy coat and my feet were bare!!! I honestly couldn't believe my feet would be so warm.   To say that these are the perfect Christmas gift is an understatement.  You can thank me later if you a pair from their Black Friday sale.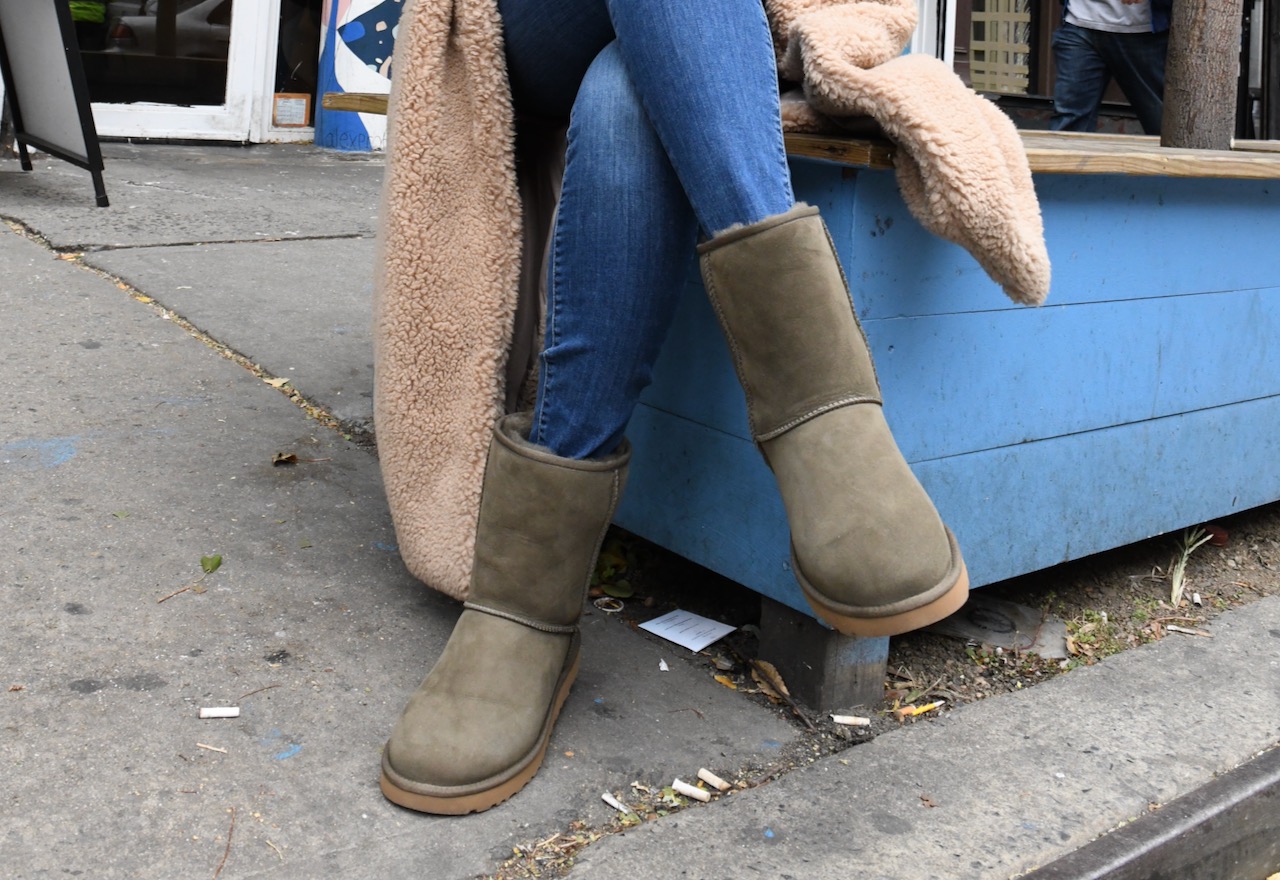 The UGG boots come in loads of styles, some I had no idea existed  most know their classic boot in a tall and a short version – I went with the latter because I just like ankle boots in general.  Their new Montara boots would be next in line though in black or the white. Snow is coming – just saying….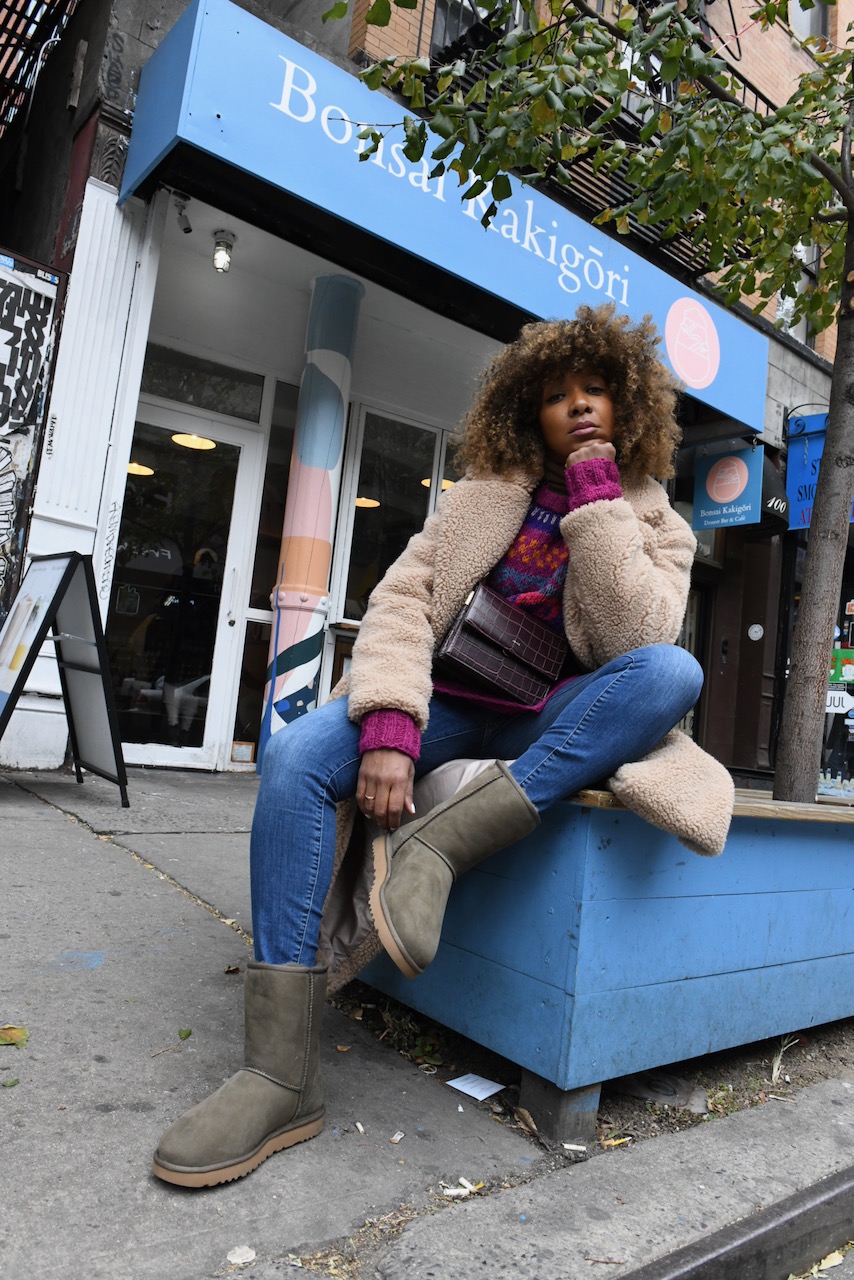 I think this style comes in around fifteen colours?
I ALMOST went for the classic tan, but at the last minute I chose the olive green pair called Eucaplytus which go with anything in my winter wardrobe.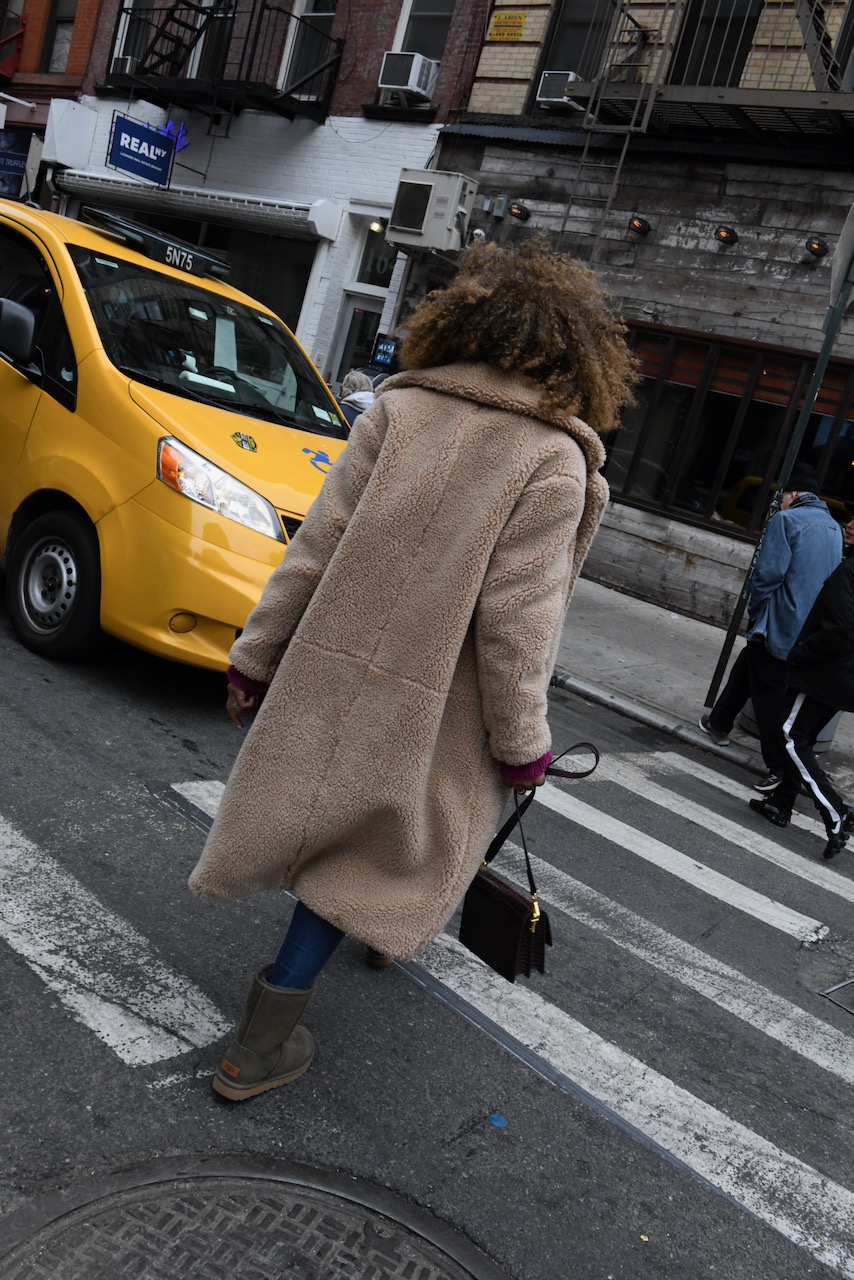 I plan on wearing mine with heavy coats but still feel cozy when New York hits brutal temperatures which we all know is around the corner.  Speaking of the cold,  UGG will run an outerwear sale from December 9 to December 15 (30% off).   Getting a coat version of their boots is possibly the best cold resistant concept ever.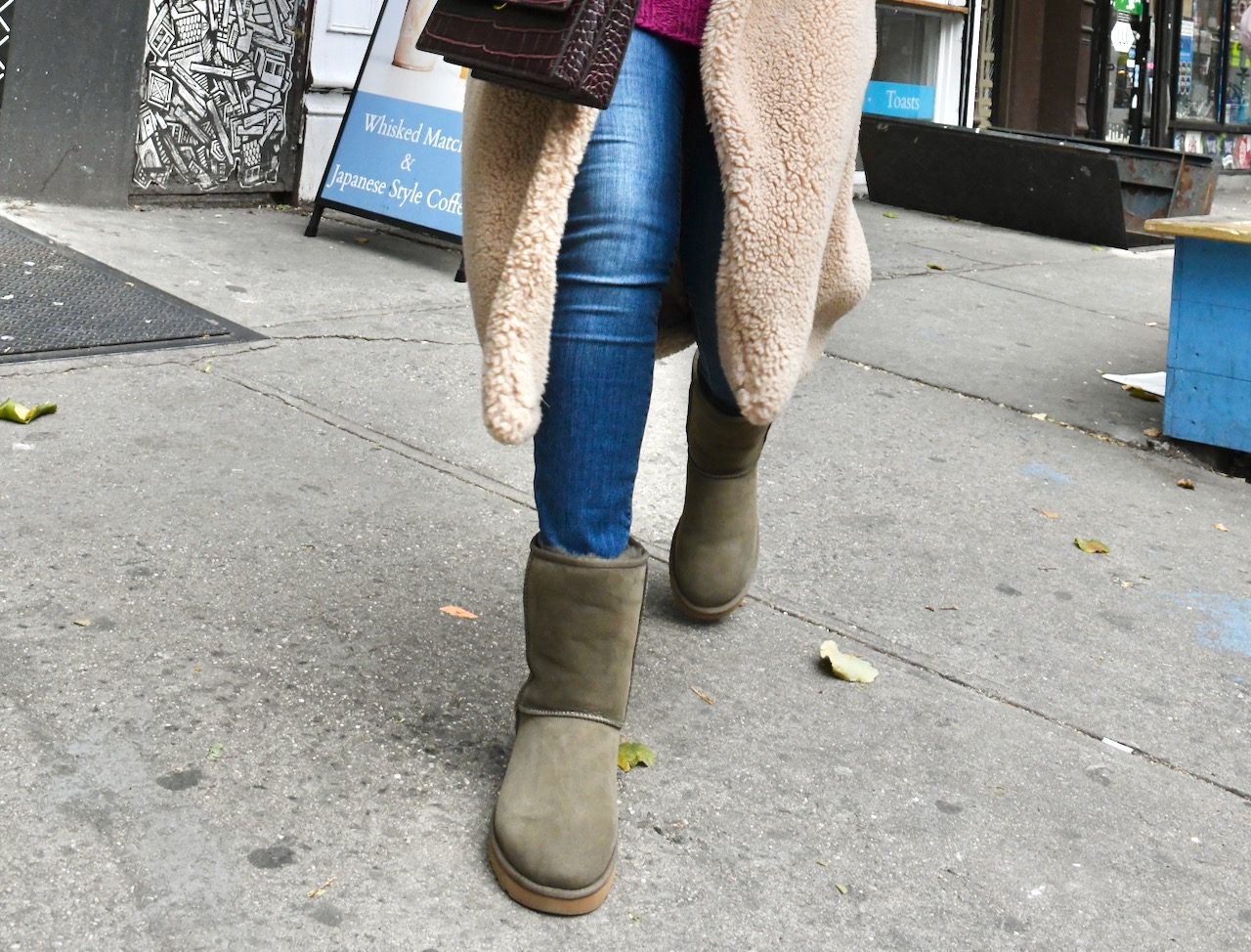 Let me know if you use the discount code to cave on a pair of UGG boots for yourself or as a gift or both? Note:  I'm eyeing their slippers as a gift idea.
.  .  .

This post is in partnership with UGG.