This is an homage to the easiest most flattering piece of our closet: dresses. I mean, who doesn't love a good dress. Every season, it makes our eyes shine with joy. It has an irresistible appeal, enchanting detailing, a nostalgic summer holiday feel… it just speaks for itself. Paired with wraparound sandals, sneakers or boots – the dress is the epitome of a throw-it-on-and-go piece. It demands almost nothing but gives me everything. I've fallen hard for many dresses in my lifetime, but something about this specific time in history makes me appreciate dresses even more. An indication of sunshine, bare legs and better days.
I've given you part one of dresses here, telling you all about romantic ones, statement collar ones and last but definitely not least, cut-out ones. Now please get your notes ready, because it's time for part two. If perhaps those first three options were not your cup of tea, I've got you covered with the following.
Escape/holiday themed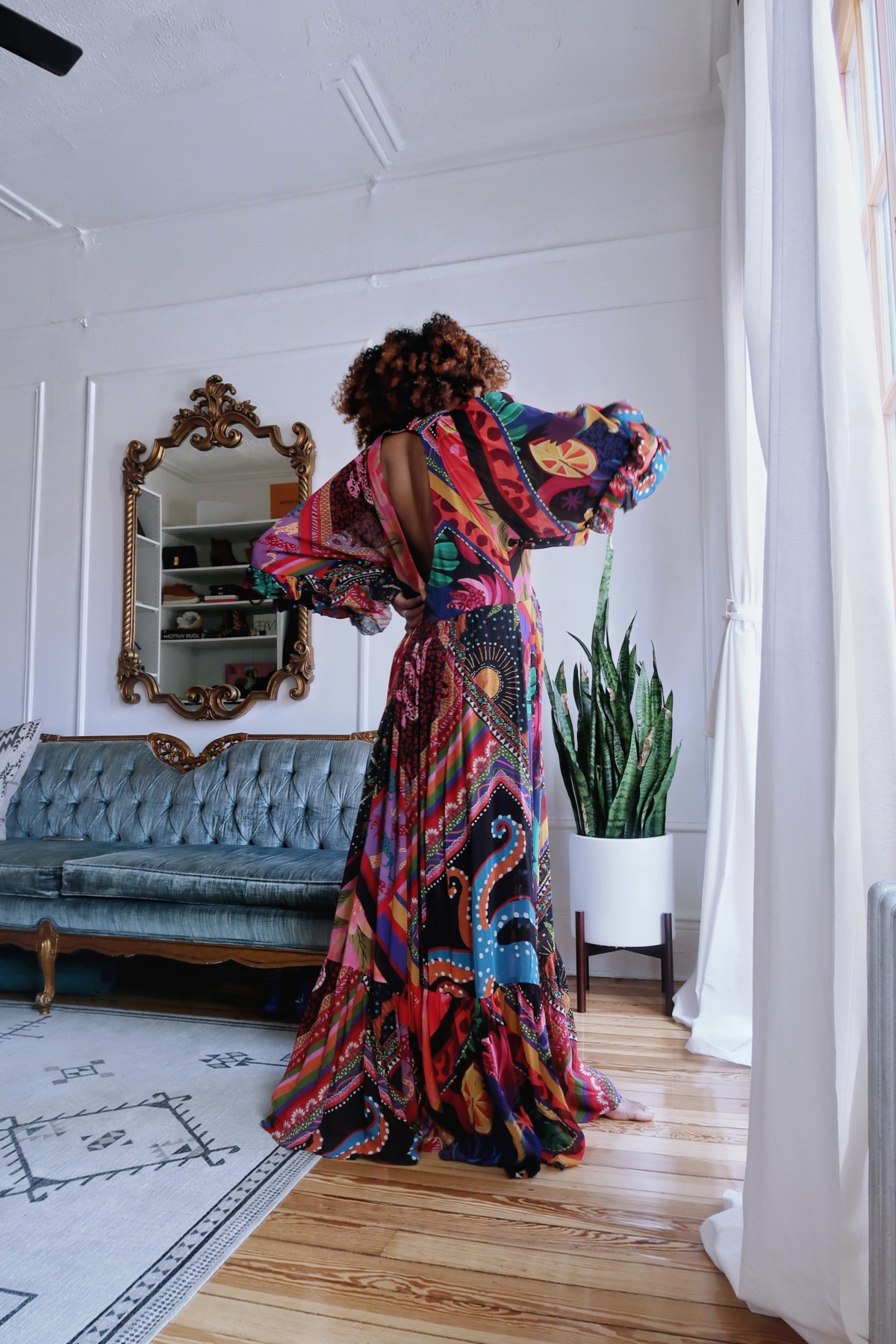 I've noticed a trend lately: people dressing like mermaids. Is that even possible, you might be rightfully asking. Well it is, just think about Versace's spring summer 2021 fashion show. There were seashells, starfishes and coral motifs for days, reminiscing Gianni's 'trésor de la mer' collection for Spring 1992.
We, mortals, are probably not going to put on such ensembles (at least not all the way). But that kind of resort-like aesthetic is having a moment, I'm telling you. And I won't lie, it's appealing. Tell me one person who hasn't been dreaming of a seaside vacation. A dress that reminds me of the ocean, souvenirs and faraway places is very much welcomed indeed. Just look at this amazing one I'm wearing on the left (and the open back!): maxi dress perfection.

Elevated knit dresses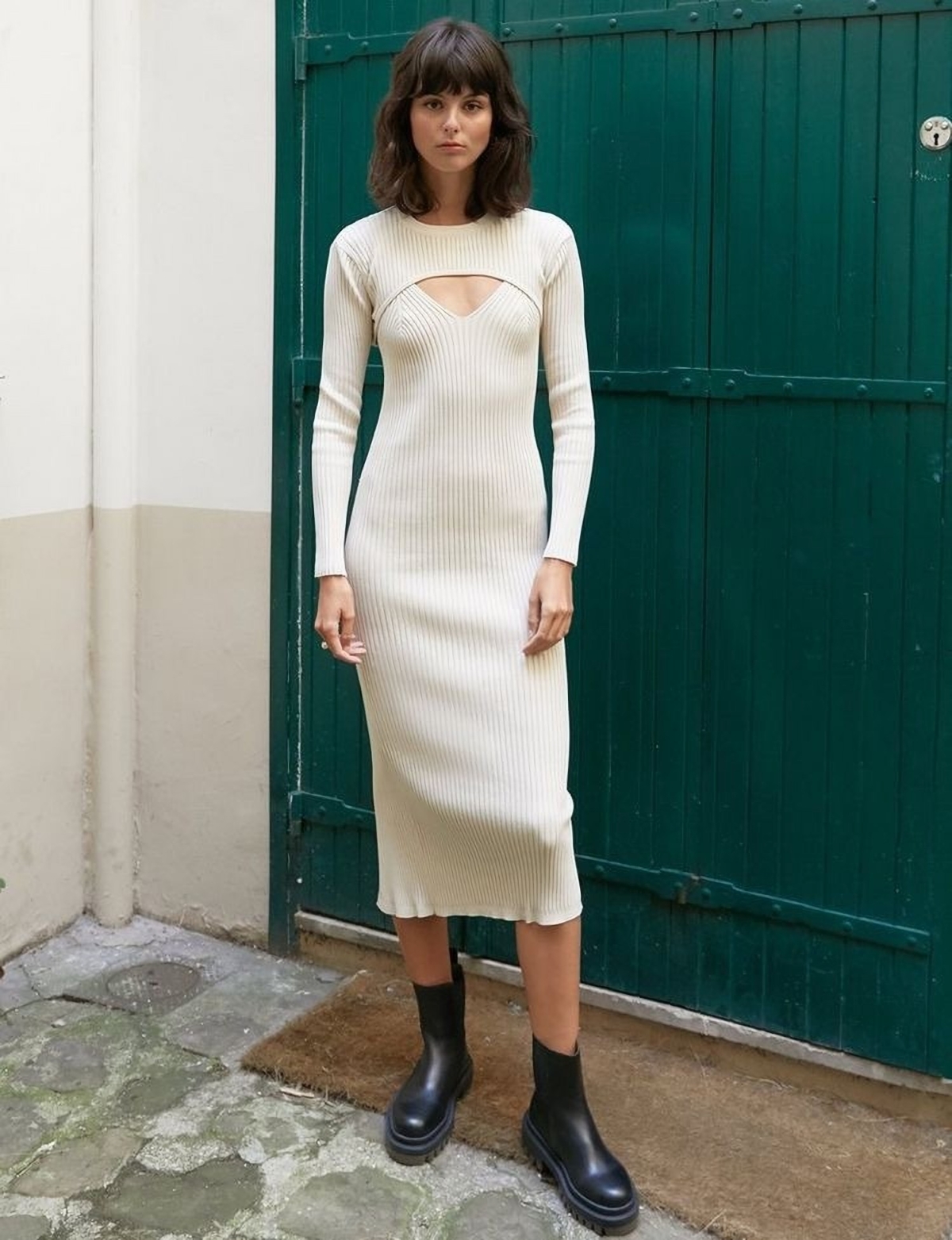 At this point in time, and after consecutive lockdown periods, we have long forgotten the glorious feeling of having the sun warming up our legs. The idea of ​​letting our skin see the light of day is quite strange and the tracksuits we wear every other day make any dress look like a distant dream. But what if there was a way to combine the freedom of a dress with everything we love about our sweatpants? The alternative is the knit dress. Yes, the knit dress is alive and kicking and brings with it all the comfort and convenience of a sweatshirt.
I mean, could we really ask for anything else this spring? I don't think so. Combining the warmth of your faithful knit sweater with the ease and wearability of a dress, knit dresses are THE option for anyone looking to add an extra something to their wardrobes. The ones available are much more than that classic tight dress, with a series of oversized options, with belts, in unexpected shades and even with patterns. Take a look at the ones I found below, and I promise you, they will merge with your skin in such a way that you will become one.

Unorthodox colorway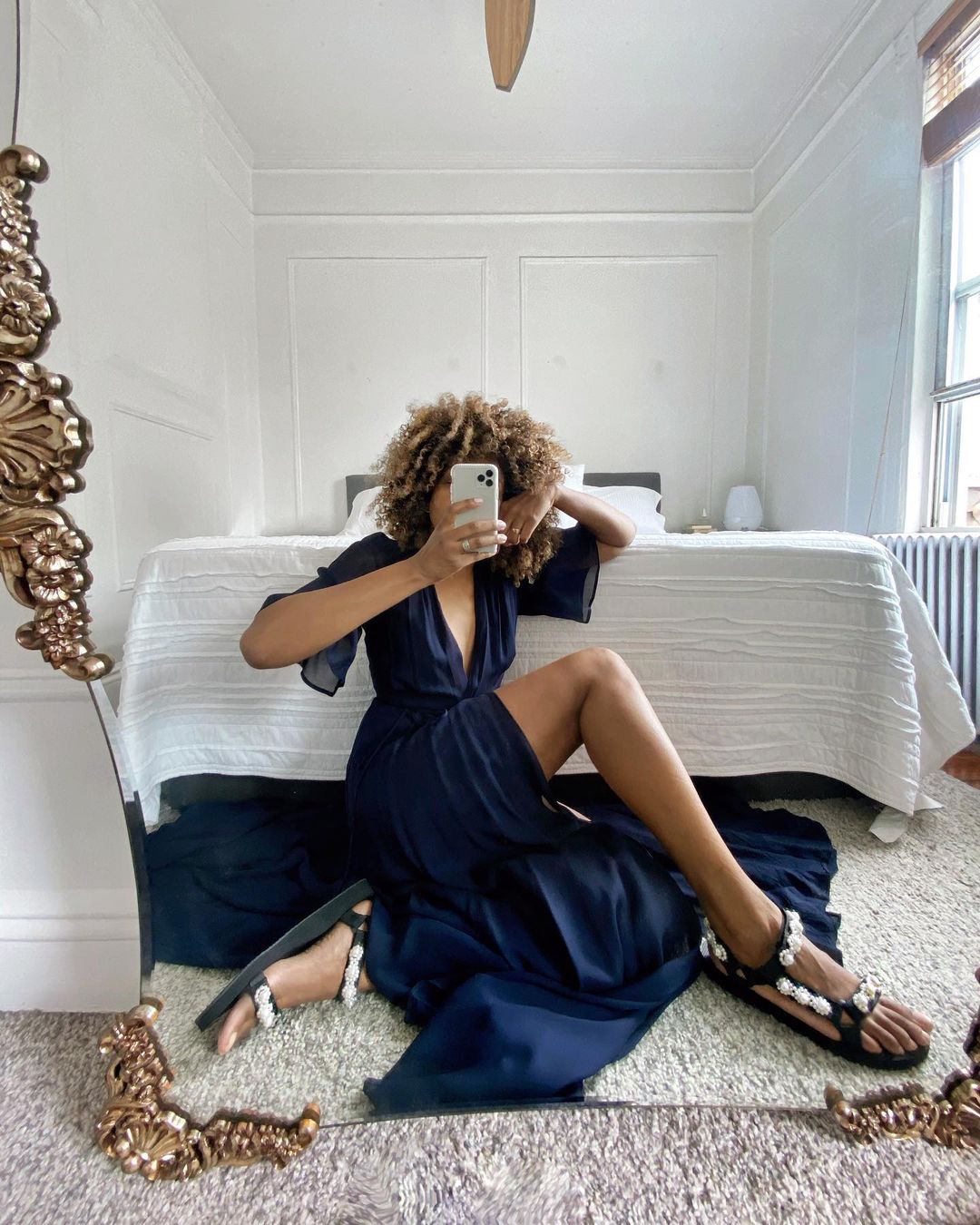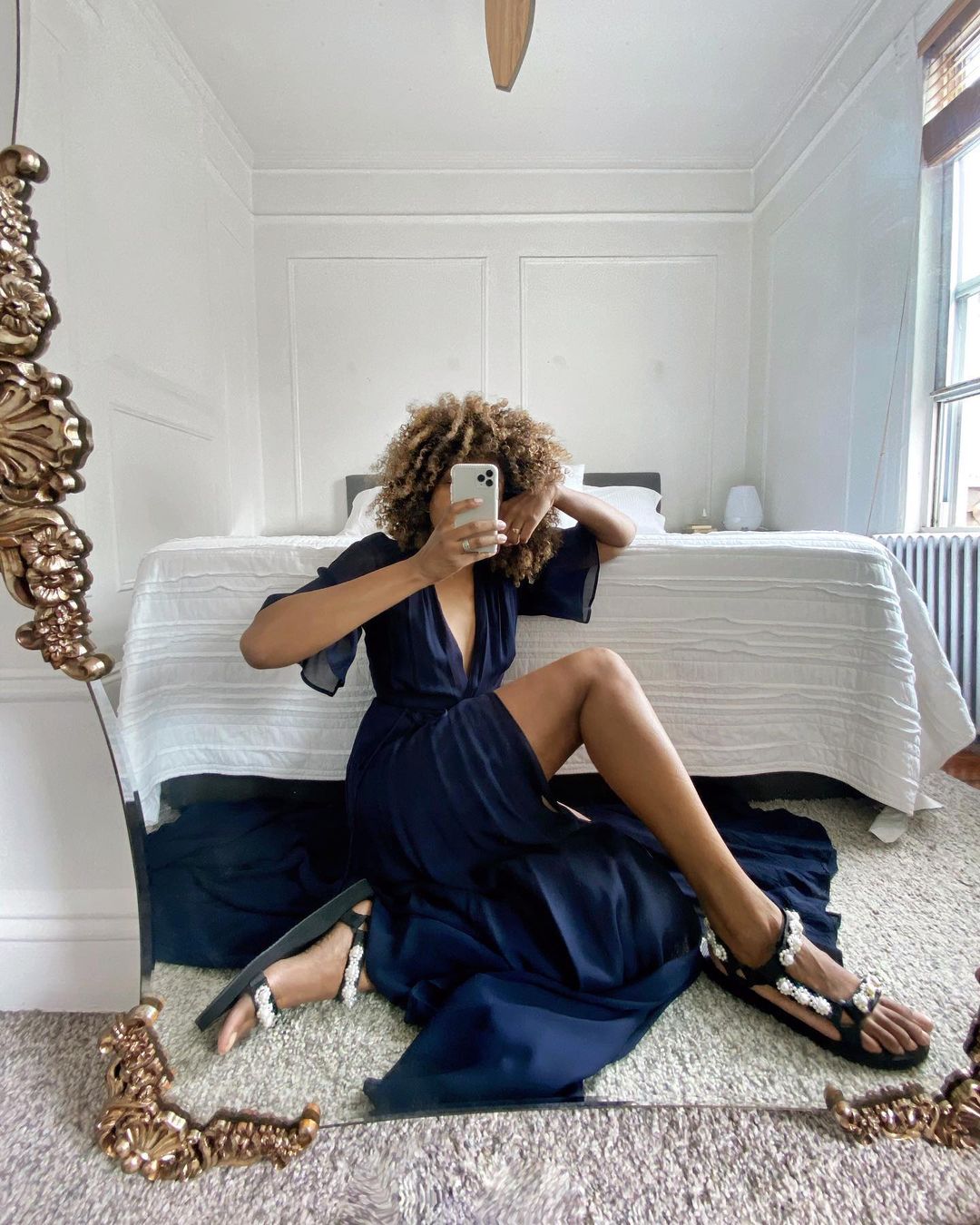 Who says you have to wear bright colors come spring? The truth is that the trick to survive hot weather does not lie in the specific color you wear, but in clothes not actually touching your body and in the fabrics you chose.
White usually gets a gold star in the summer, but what about those of us out there that prefer darker moodier colors? If shades like black, emerald green, dark blue or burgundy sound appealing to you, browse these effortless options that will make you feel cool and looking fresh without compromising on your preferred palette.

Which dress vibe is your favorite? After these six suggestions, I believe your spring/summer 2021 wardrobe is on me.