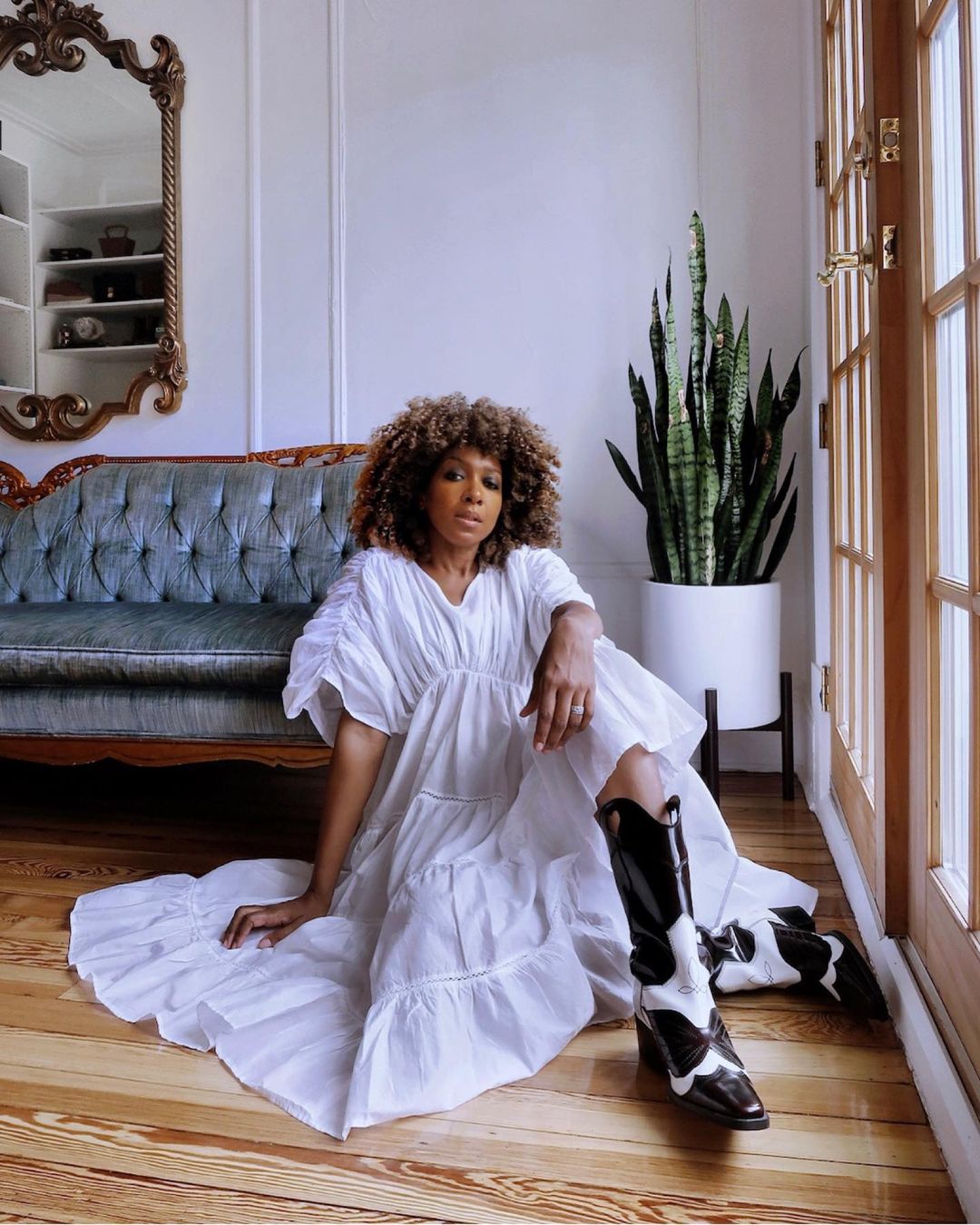 Wearing dresses for spring might be a cliché, but there's something timeless about this silhouette for the spring season. Every year, there is an unmistakable buzz around the sight of a beautiful dress. And to our greatest pleasure, new types of dress silhouettes and styles start filling up our social media, meaning there is at least one dress type that you can enjoy! And though you might have heard this many times (and still stands true), they're just so easy to wear!! Pair your favourite dress style with some platform trainers/sneakers or boots like I've done above, and you're ready to go!
Before you ask, I've added a couple of white dresses to recreate my outfit. I've got you covered.

Romantic Spring Dresses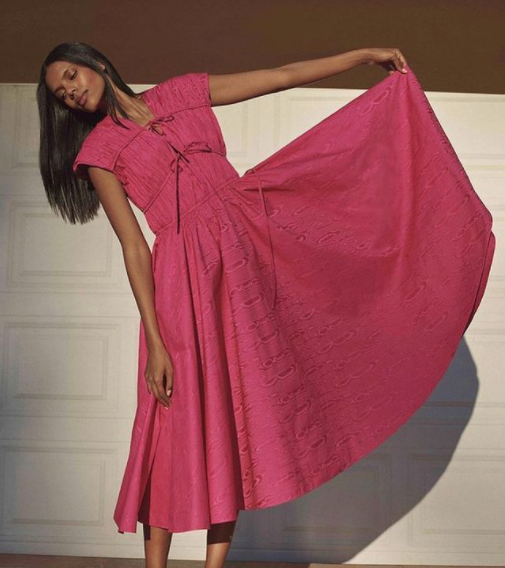 As I mentioned in my Spring Trends article, romantic dresses are the rage at the moment. We want more fantasy in our lives, and the warmer weather is really helping our imagination.
Just thinking about that full-skirt-swish motion every time I turn a block makes me want to ditch those trousers I was planning to wear.
The great thing about this trend that there's an array of romantic elements to choose from. If ruffles aren't your favourite, try ruched bodices like this dress from Tove Studio.
If you're someone who is can't get enough of this trend, organza layered or tiered skirts will definitely make you dream.
Think of me as your fairy godmother who's curating some of the best romantic finds for you!

Collar Dresses
The collared dress trend is like marmite. You either love it or hate it. There's no surprise where the sudden surge of peter-pan collars popping up everywhere is coming from. After the resort Miu Miu runway featuring collared blouses, the style featured in the blouses of many more brands, and now it's made it's way into dresses. There's an unmistakeable aura of a school girl mixed with 'Laura Ashley' influences. If you're thinking "Oh! I actually like this trend!", but worry about it looking "too young" (you know how I feel about wearing age-appropriate clothing – it doesn't exist!), try a low v-neck collared dress like this one from Par Moi. The plain white low collar adds a level of elegance to the feminine style! Alternatively, explore the array of collar styles (plain, embroidered, frilled) and dress lengths (long, midi, short)! There's more than what meets the eye!

Cut-Out Dresses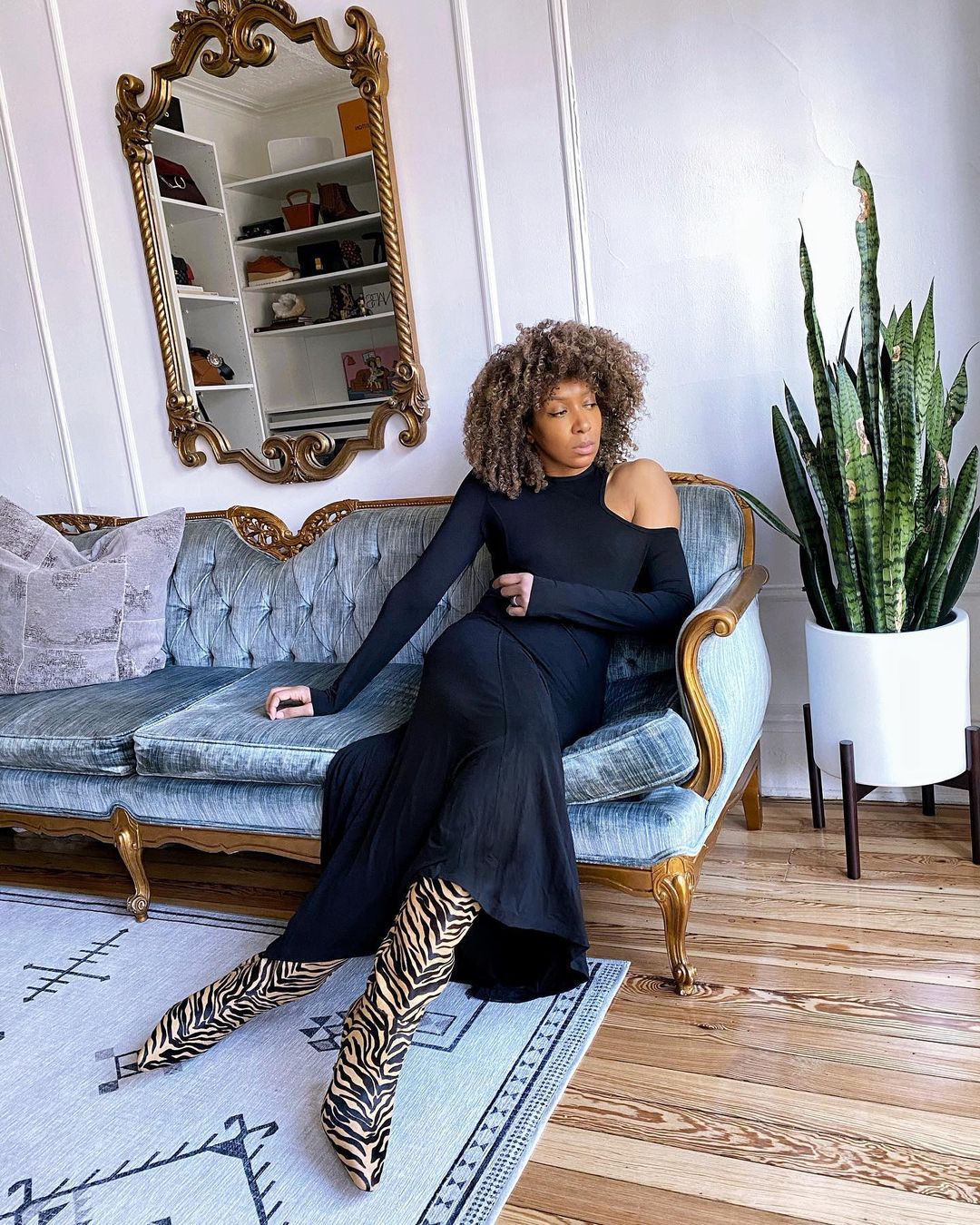 A black cut-out dress is such a good low-light for patterned shoes! I've linked similar versions of this outfit here: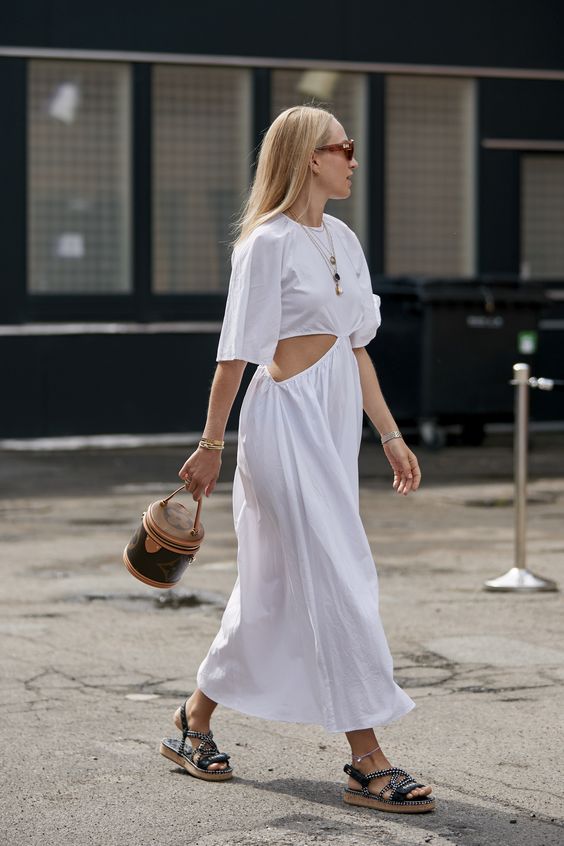 One of the trends I'm most excited by are cut-out dresses!
Cut-outs are becoming smarter, where they help bring out the shapes of the body to the fullest and make us appreciate the fine details.
The unexpected peek-a-boo effect is so sensual and stylish, as well as it being perfect for warmer weather!
A good tip if you also love cut-outs, but the weather is too cold or you don't want to show much skin would be to wear a brightly coloured bodysuit underneath! Just imagine that pop of colour that comes through on your shoulders or waist. The layering opportunities are endless, so get creative!