For most people, a trip to the airport requires minimal outfit planning. Something like an oversized sweatshirt and a ridiculous printed and sometimes mismatched pair of socks. Comfort is key, and aesthetics are more of an afterthought — it's not like your next great pic is going to be taken at baggage claim. But see, that's where you got it wrong. It's crazy to think that what you wear to board a flight (airport style) has actually become a thing. But it's true.
One of the most fertile places for style peacocking? The airport — aka a zone that's packed with missed connections, telling glances, and shadowy strangers. So, let's explore how exactly to get into airport style mode for any upcoming triumphant returns to this exciting site.
If you're going to join the jet-setter club and are feeling like you've lost your traveler's je ne sais quoi, then don't worry because most of us did honestly. Some of us haven't set foot on a plane in well over a year. So you might be in need of some outfit inspiration and a refresher on the functional requirements of travel outfits. I let my imagination run a little wild and dreamt up some stylish looks for any upcoming flight based on my past outfits. But, don't worry, not too wild — the airplane-ready outfits ahead are ready to inject a comfortable amount of drama into your future travel plans.
Tips
We want to look a little glam but also unbothered, we want to look cute but not in like a weird tried-too-hard way as we pose through security. (Who wants to be stuck on an endless flight in too-tight jeans and blister-causing heels?)
Let's begin with the essentials. First essential item on the go: a hat. Not only do they help cover up bed head or dirty hair, but it's easier to wear one than shove it in your suitcase. Another essential on the go item: a pair of don't look at me sunglasses. While we're on the topic of accessories, scarves make amazing travel companions too, since they can double as a blanket or pillow. Now onto the outfits.
A blazer is an airport staple
If you're wearing a pair of jeans, they've got to have a little bit of stretch or be a bit loose, especially if you're sitting in them for a long period of time. But I'd recommend a pair of black leggings instead. A blazer is great for the airport. It's chic, smart, and comfortable. The key is opting for a version that's soft and movable, rather than stiff. Plus, it's the ideal piece for dressing up a secretly-cozy look, like a soft sweater and joggers. Check out below the reels I made of a recent airport look wearing a blazer! Laid back chic but comfortable at the same time.

On the go monochrome look
A slouchy knitted monochrome look like I'm wearing here is super simple, but the grey on grey makes the whole thing feel a little bit fancier than your average airport style. Sneakers check many boxes — with a platform sole, you'll be able to move quickly through the airport, and they won't ever feel out of place when you arrive at your destination.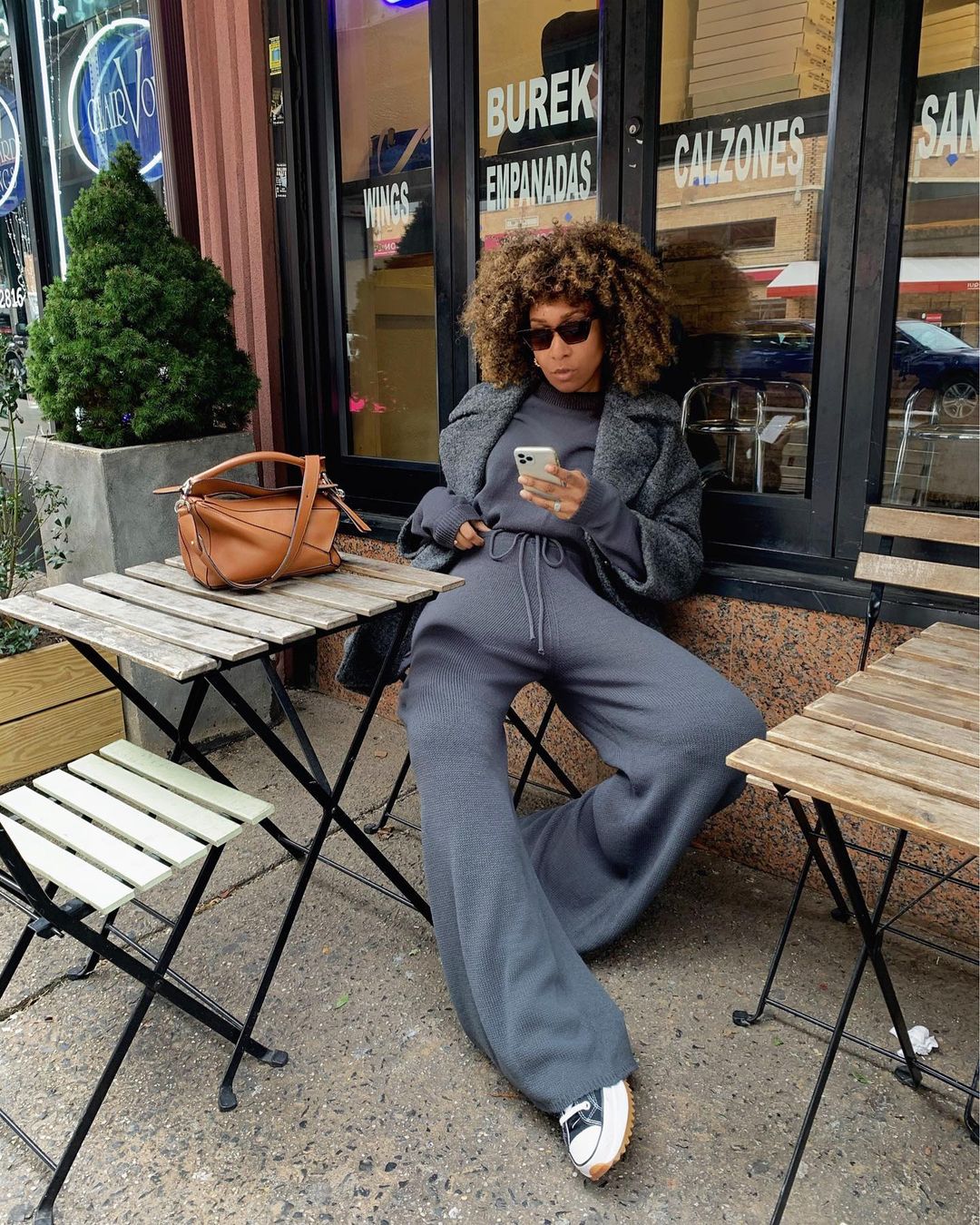 Yes, a dress
No one ever thinks to throw on a dress and hop in a plane but it can be your best bet for a long day of travel. Think about it: nothing to remove during security, no jumpsuit-induced bathroom woes… and it goes on.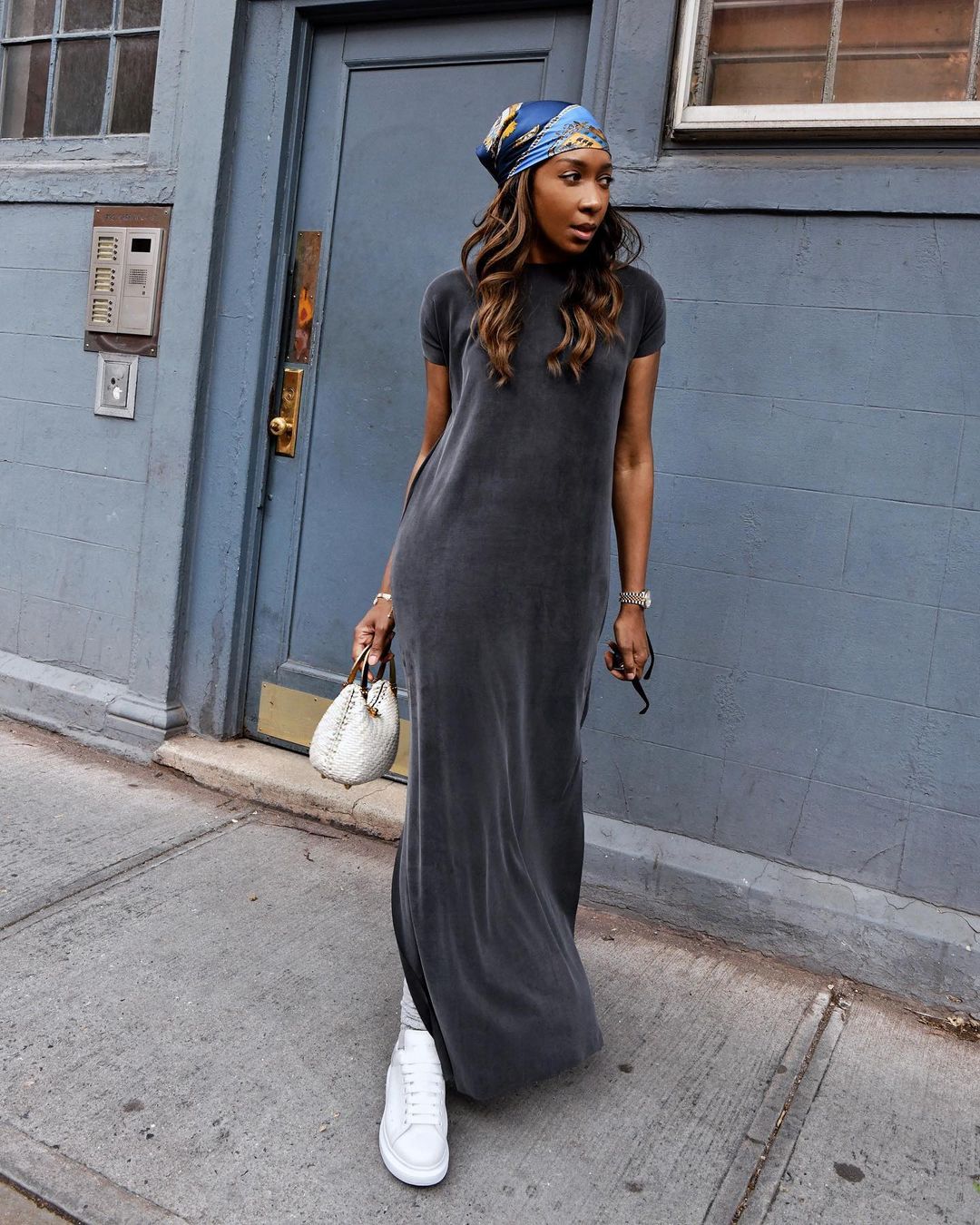 The shacket
The workwear-inspired shirt-jacket (or shacket) hybrid has captured the hearts of many a fashion-lovers since it became a staple a few years back – including me. And it happens to also be an extraordinarily functional travel piece. It's an easy layer that will keep you warm on a chilly plane but will pass muster as a shirt in the security line. Plus, in a summer-friendly fabric like denim, it can double as a beach cover-up when you land.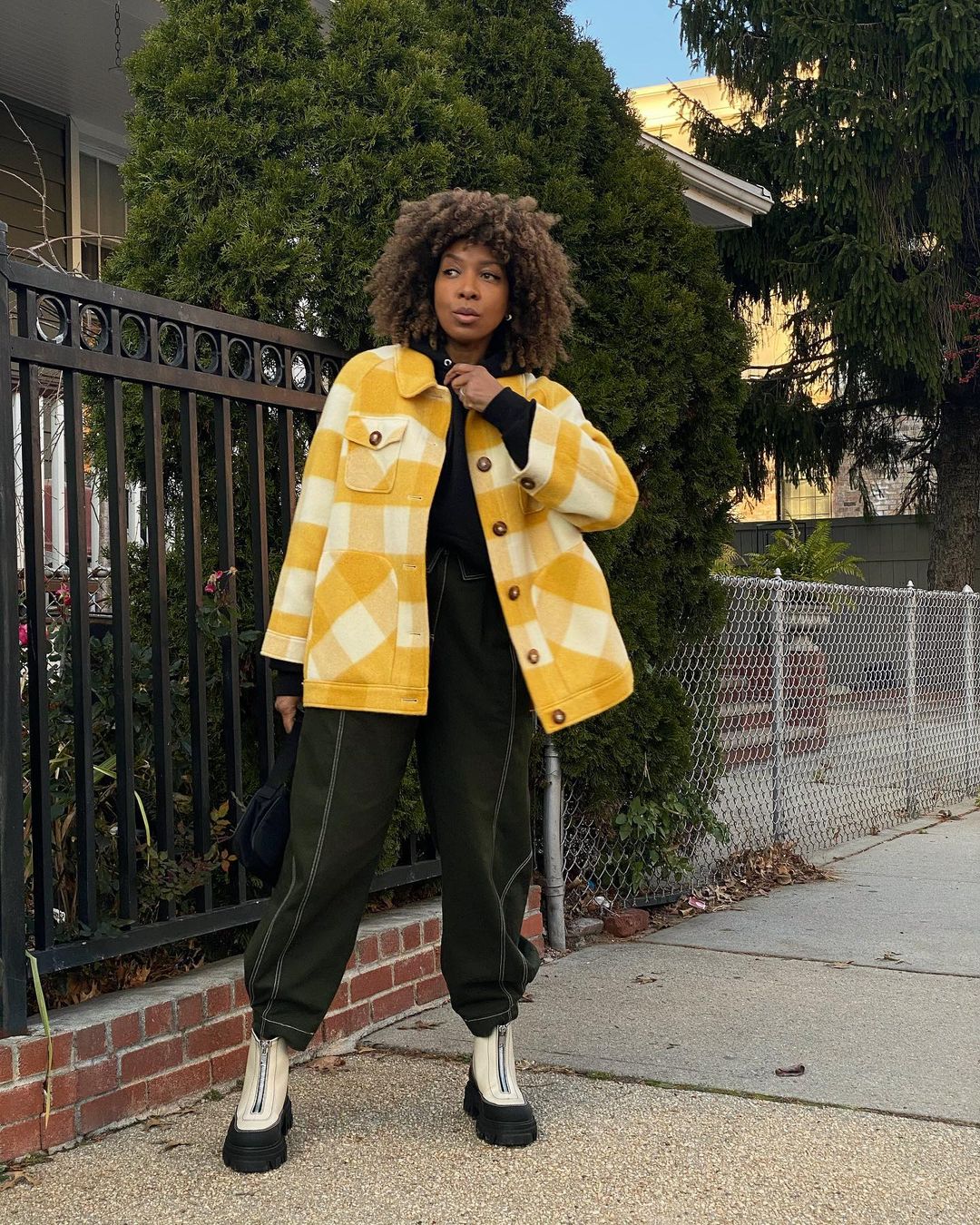 On the move look
The ever-adventurous traveler is ready for action as soon as she lands — and she's equipped with an active sweatpant look that will keep her moving. Luckily, my matchy-matchy tie dye set is very much at home in the airport — jet-setting celebrities have been sporting coordinating tops and bottoms since the beginning of time (Juicy couture anyone?).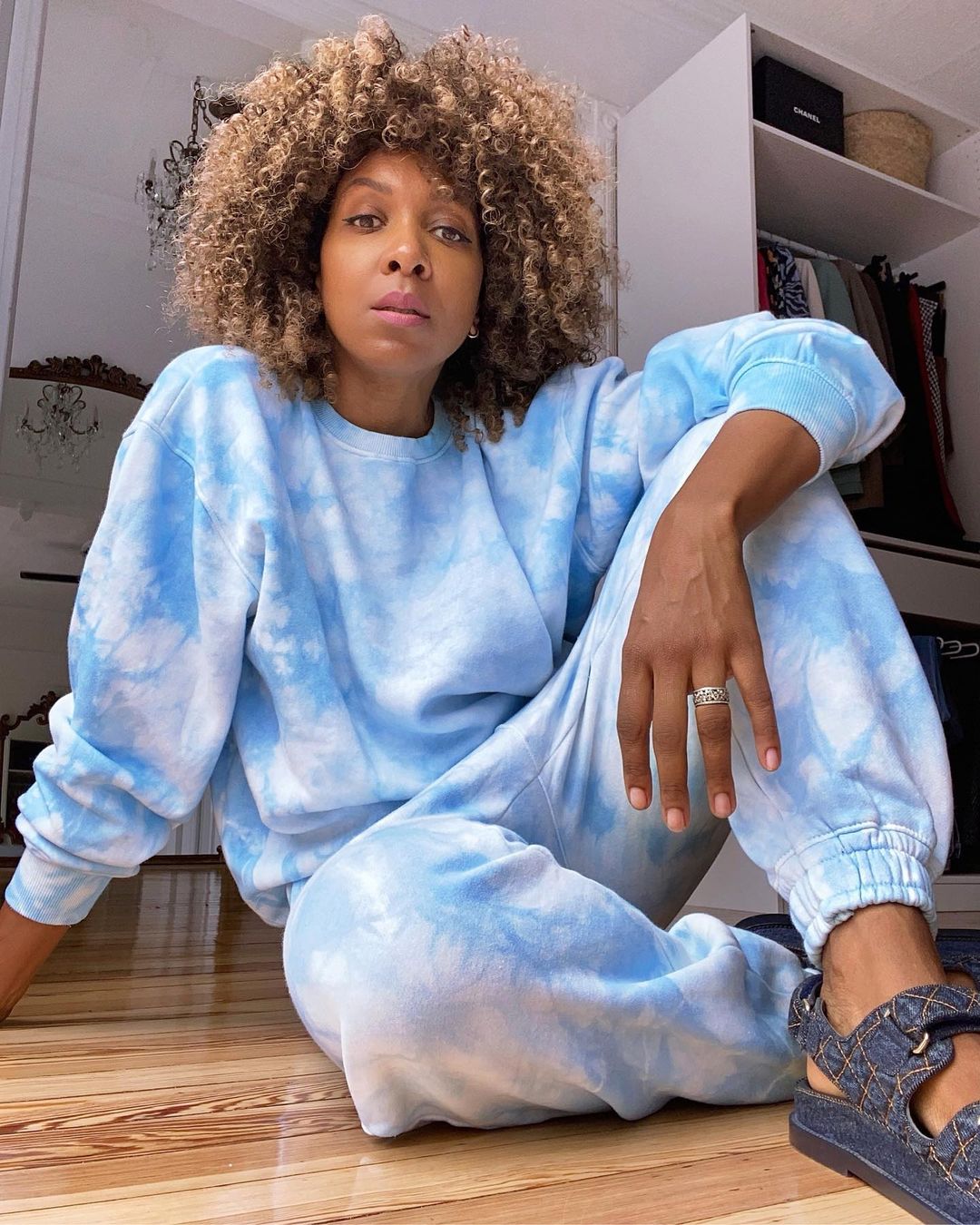 Breezy separates
You know that person who wafts into the airport like they've already arrived at their tropical destination? They're 100% right — vacation starts when you leave your house. Breezy, lightweight separates will help you embrace your vacay mood.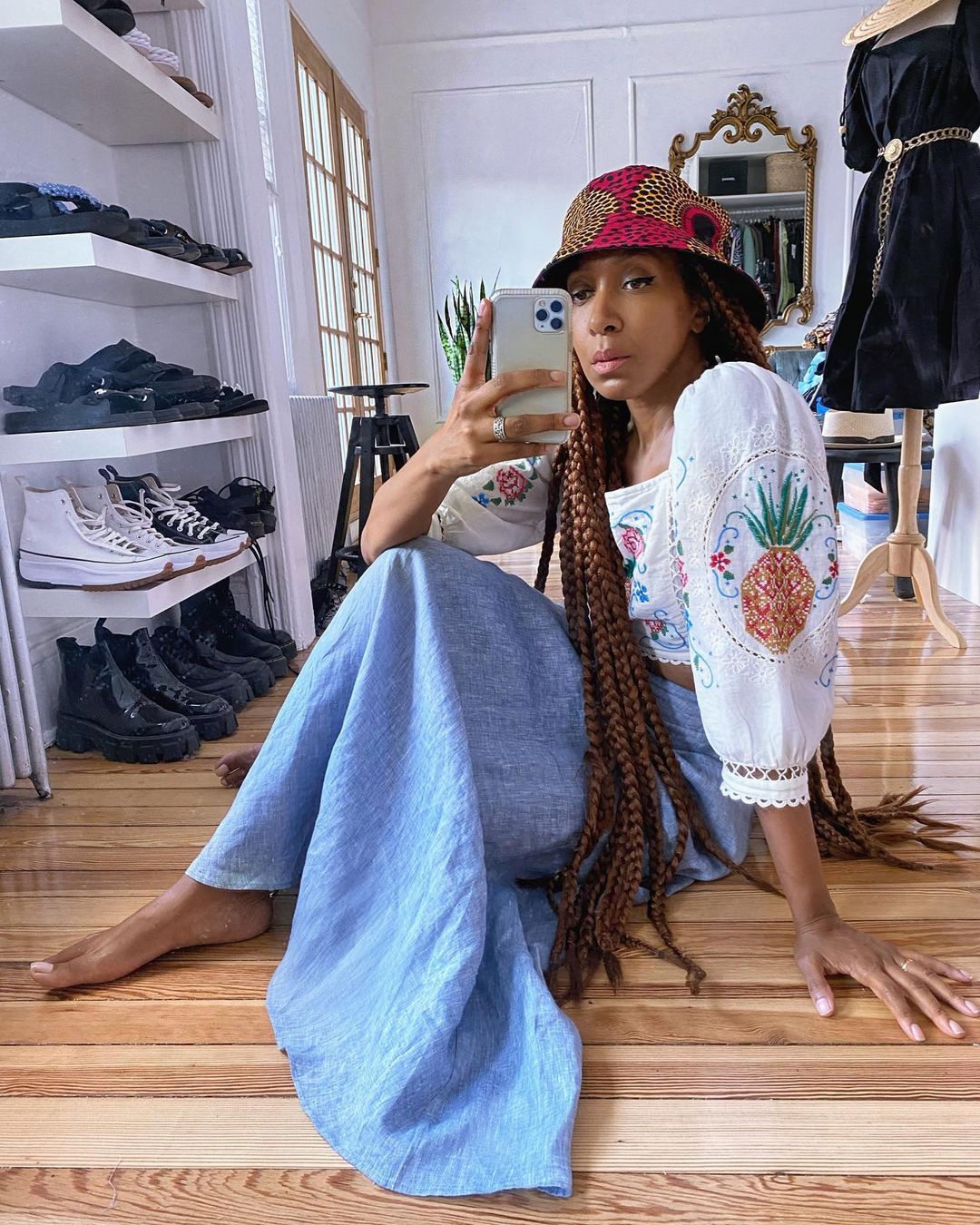 Question: what do you usually wear at the airport?