Tell me you love statement shoulders without telling me you love statement shoulders. That's what this post is about. My go-to look. For some reason bold shoulders make me feel confident and ready to take on the world. The trend that started as a nod to the 80's has definitely taken on a life of its own. These voluminous silhouettes are on everyone's shopping lists, social media feed, and collections, am I right? What's not to love? They evoke a sense of power and I-know-what-I'm-doing vibe. Bold shoulders don't shy away from the spotlight. Dramatic statement sleeves and bold shoulders have flooded the catwalks in all, fabrics, shapes and forms and I am here for it. In this post I am giving you five ways to rock that shoulder. Including one of my latest acquisitions, the Isabel Marant vest – which is.. chef's kiss! (By the way, have you seen the video where I've shown you my Paris/London finds? It's on youtube!)
Tops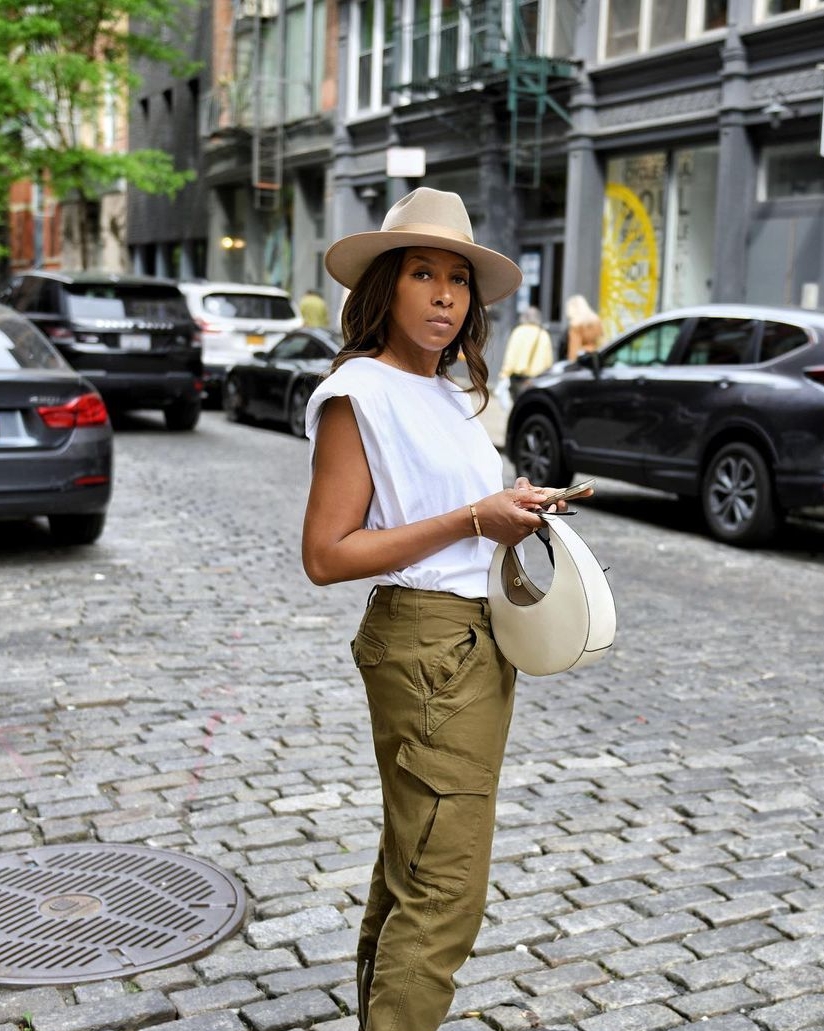 The tank top is a must-have. But why not zhuzh it up a bit, by adding a padded shoulder? It instantly becomes more interesting. No longer a boring piece, it is now something you can dress up or down easily. Basics with a twist, just how we like them.

Blazers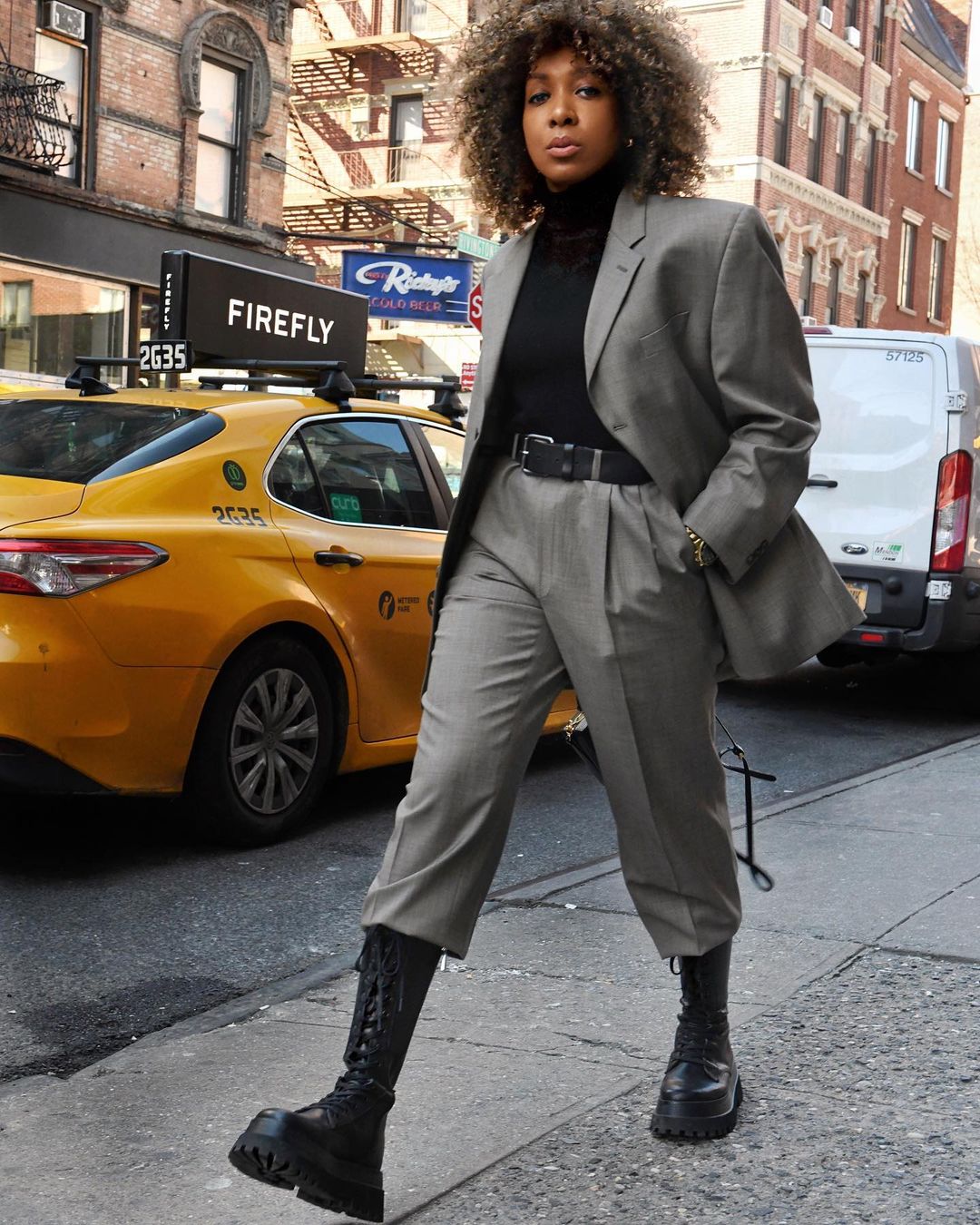 Are we rushing towards a maximalist era? Dramatically wide or high padded shoulders – that may or may not be accompanied by puffed sleeves – are enjoying the street style spotlight. Blazers with oversized shoulders specifically, are popping across every online retailer. But let me tell you something, the best ones you can find are at the thrift store – men section. You heard it here first.

Sweatshirts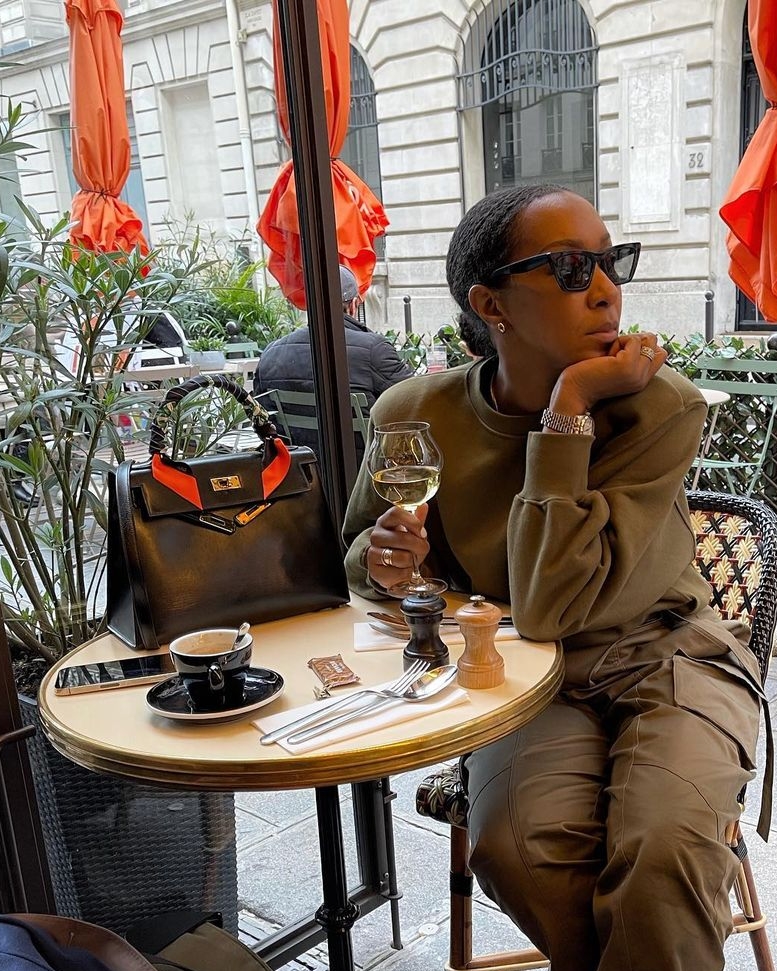 I like playing with proportions when I am wearing a monochrome look. Did you know that wide shoulders can be a great way to create a balanced look for those with a petite upper body and a broader lower body? See how an apparently simple sweatshirt is an instant head-turner and boasts a strong silhouette?

Layering pieces
We love a good in motion look. I posted this recently on my Instagram, and you guys loved the look. Honestly, I won't take it off anytime soon. The formula: smiley baseball cap (just a fun detail), statement shoulder vest (here in a delicious cream color, which I also got), shoulder pad sweatshirt, a pair of black leather pants, ankle boots and to top it all off a contrasting camel bag. The vest is what really ties the look together. I love the military tomboy feel to it. I found similiar options for you here, here and here. The vest has become an essential piece in my wardrobe due to it's versatility. You can layer it on top of a sweatshirt or jumper, but you can also wear it under a winter coat – for added warmth and dimension. If you still don't own one, now is the time to get your hands on it! Take a look at the carousel below for some more pieces I found (with different price points).

Dresses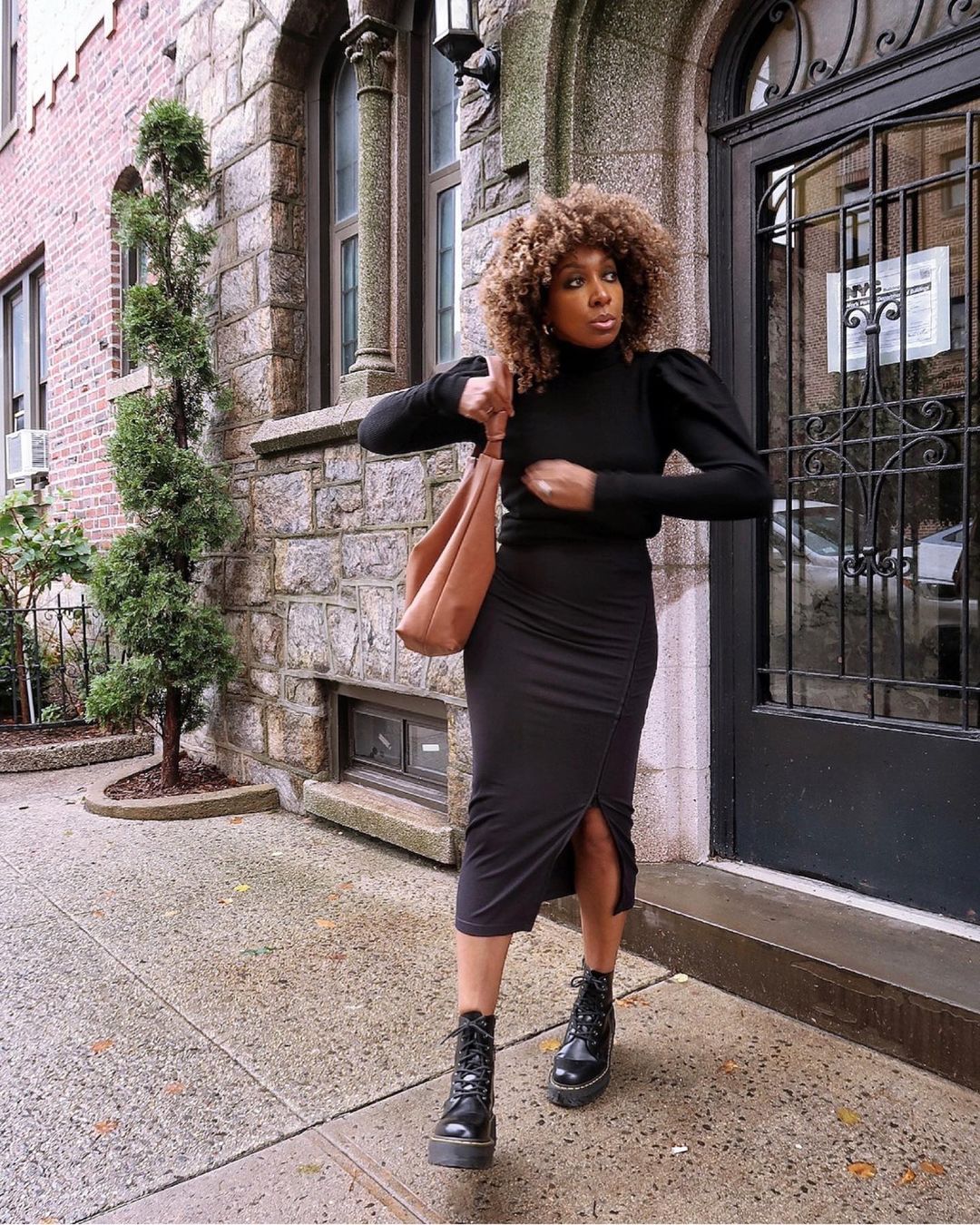 Always trust in the power of a strong shouldered garment — and dresses are no exception to this statement.

While the exaggerated shoulders trend stretches across a lot of clothing categories, if you wan't my advice I'd say investing in a hero piece like a blazer or a vest with padded shoulders will ensure maximum utility!