Want to look cute in the winter, but freezing is not an option? I'd say don't pass dresses away just yet. Dresses are the perfect throw-on piece, no matter the season. All dresses are a fair game during chillier months, you just have to know how to style them. And that's why I am giving you five of my tried and tested tips. You don't want to look out of season, that's for sure. That won't happen! A mini dress freaks you out? No reason to. Scroll down to know why.
Layers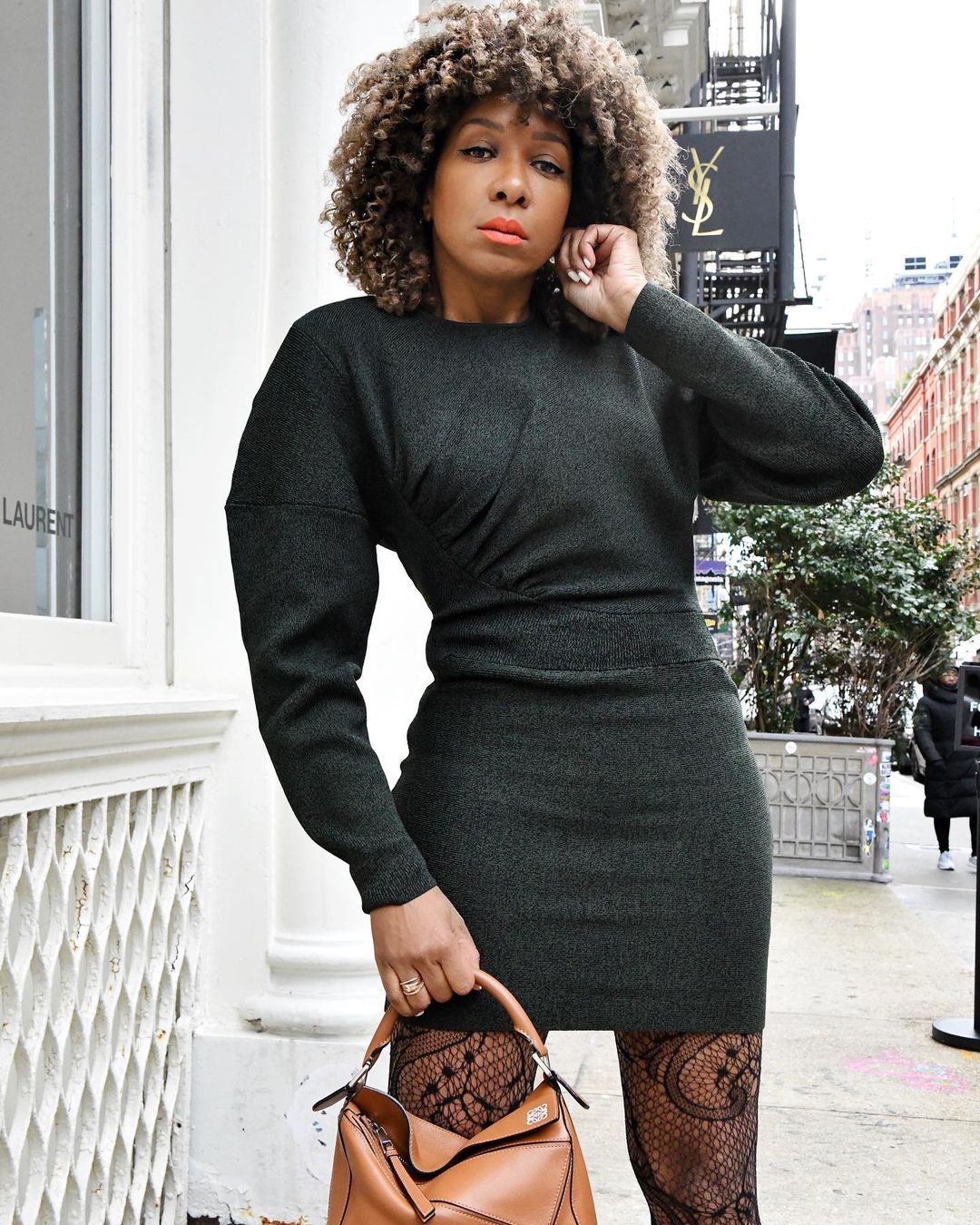 Vests are as popular as ever – coming in a variety of lengths and fabrics (even puffer vests – inexpensive one here) – and look great with dresses. They juxtapose each other perfectly without any of them stealing the spotlight. Another way to wear dresses in the winter is by choosing to layer over dresses long oversized coats instead of cropped versions. Wool, shearling, faux fur, padded or cashmere – you name it. Not only long coats are extremely elegant, effortless and make everything look so much better, they also protect you from the elements. Even if you're wearing a mini dress, like I am in this picture (I think I need to show my legs off more, I loved this look!)!

Sleeves
You can still wear your sleeveless spring dress in the winter, you just have to wear a warm heattech turtleneck underneath or a wool sweater over it. Or both, actually! And then your coat. Look at your dress as if it was a blank canvas and "use your personality as your brush", as Carla Rockmore famously says.

Material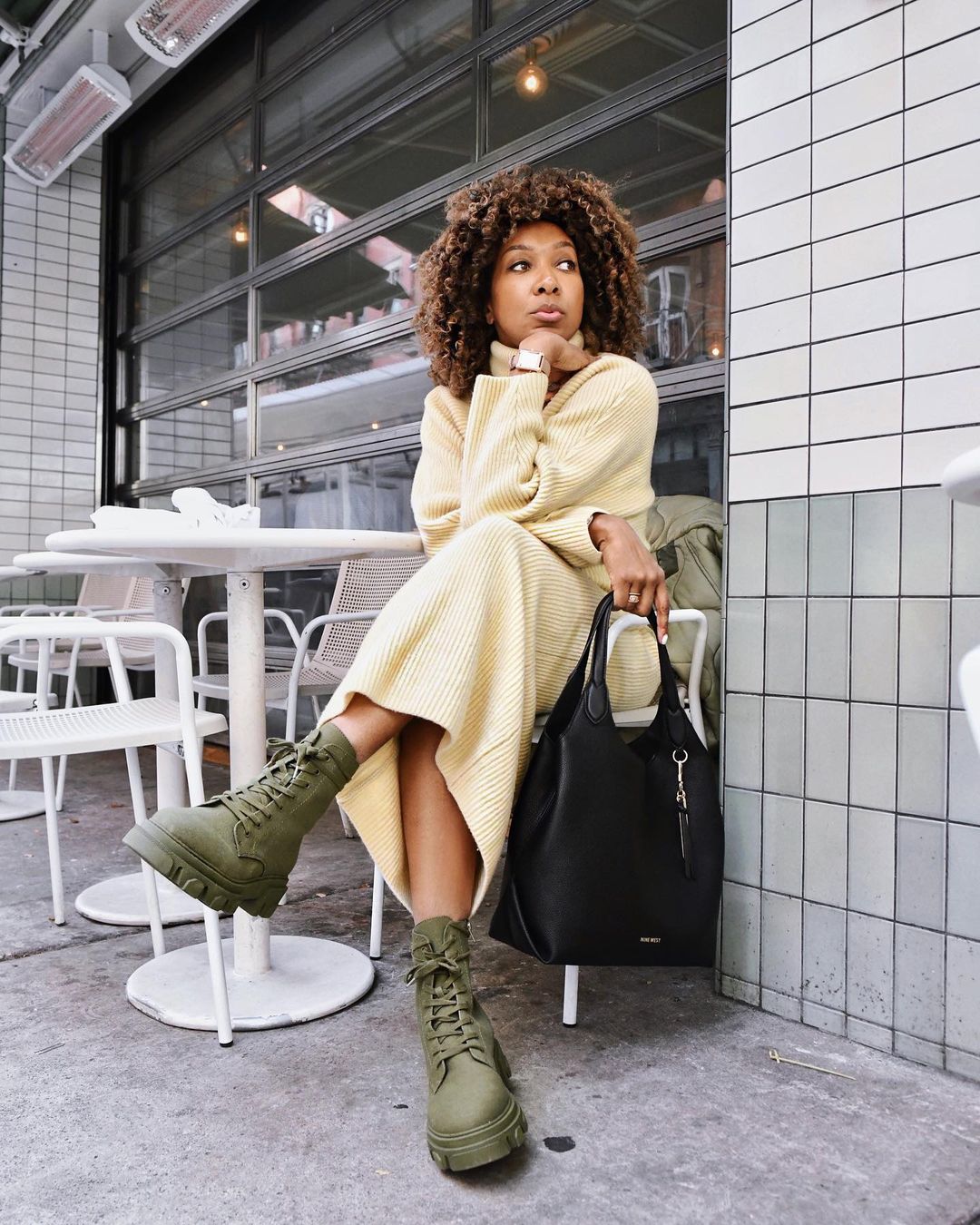 The winter dress is not that much different from the fall dress, you just add some extra weight and/or fabric to it. Think sweater-like materials, wool (it's an integral insulator, it's lightweight yet durable), cashmere (really delicate), flannel (it holds heat well while still being breathable enough), tweed, shearling, mohair (exceptionally soft). Dresses that feel like hugs – pretty much. Get to know cashmere and you will never want to slip out of it. Smooth, sophisticated… this material checks all the boxes of a special purchase that's meant to last forever. If you're looking for an investment piece, there you go. It will never go out of style. I spoke about it quite a bit in my latest youtube video.

Colours and prints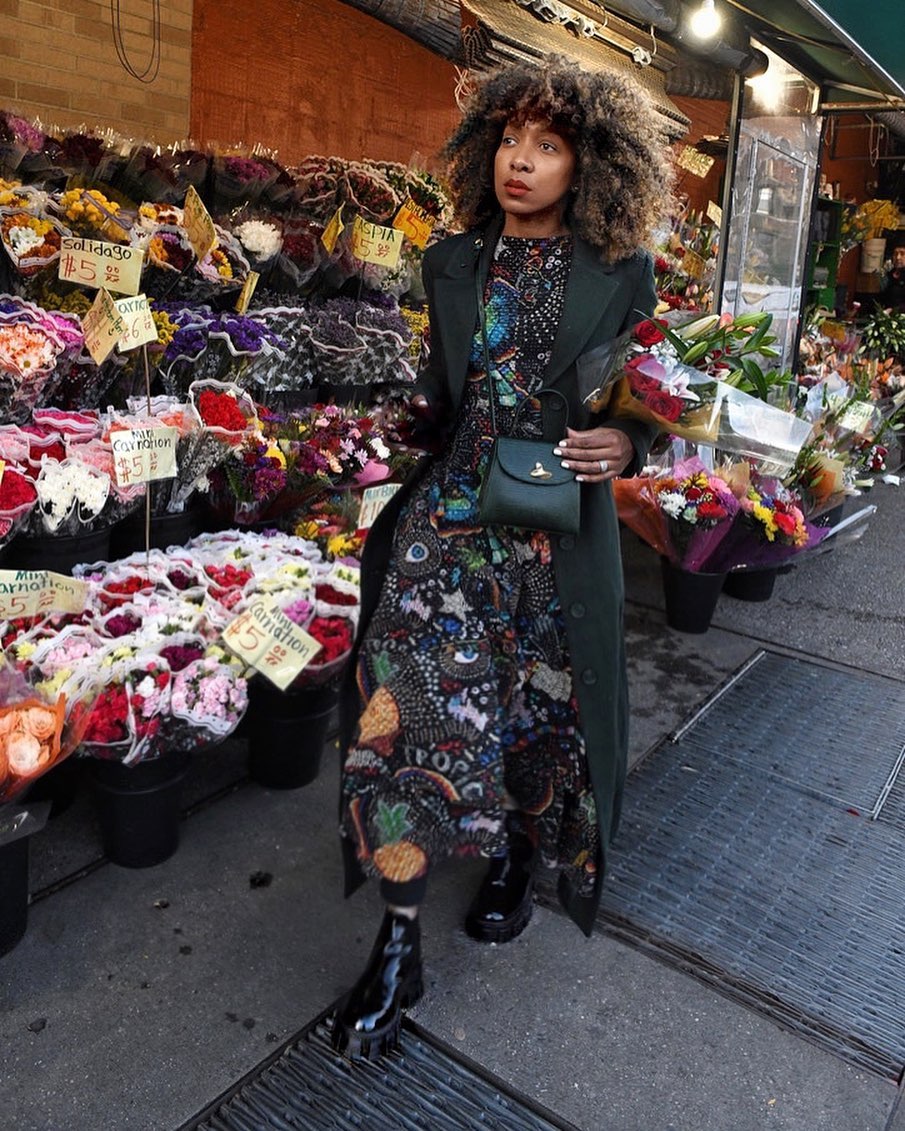 There are no forbidden colours for winter, no (we've talked about this, remember?). But, if you would ask me my favourites for chilly season I'd say jewel tones – green, blue and burgundy. Don't shy away from prints either, they're great to give your look an added playfulness. The print will pop under the coat and will create a cool peekaboo moment.

Footwear and complements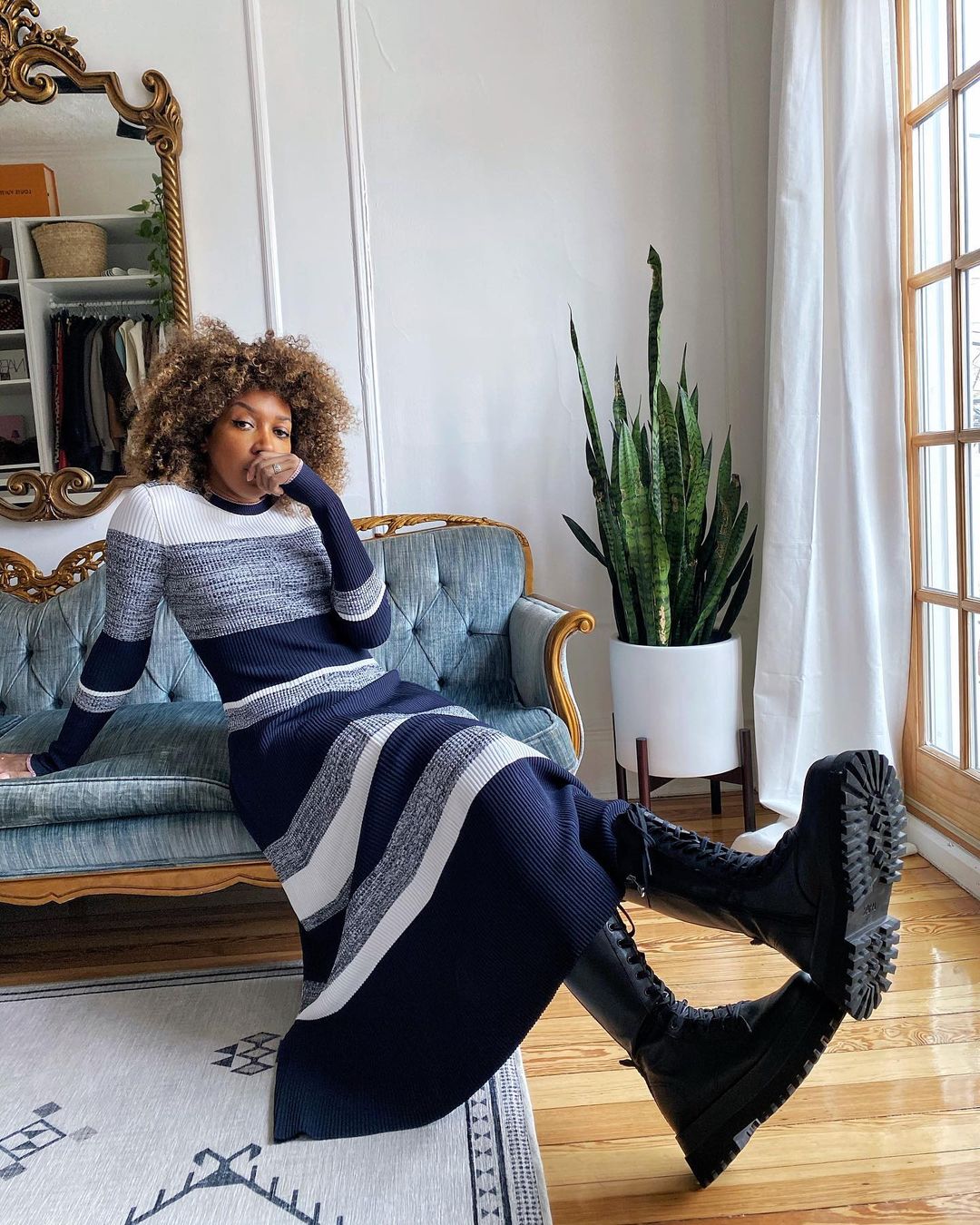 Be smart about your choice of footwear. Knee high boots are great for winter! Those additional inches of material will surely protect your ankle and legs. So are chunky soled boots, keeping you as far away as possible from the freezing floor. Also, I almost forgot – what about tights? The most playful and also the cheapest add-on to your winter wardrobe. Different tights – different outfit. And they come in wool as well, if lace in not an option for you.

Question: are you a dresses-in-the-winter kind of person?