It's winter time, that is for sure – judging by the amount of layers I need to get out of the house here in New York. The cold is real, I must say. However, with winter and it's harsh temperatures came a few buy-now-wear-forever kind of pieces and that's why I decided to show you the 5 winter buys I can't stop wearing. Because I just can't, that's how good they are. Endless outfits for winters to come and you'll see me rave about them on Instagram repeatedly. Bare with me! Here we go:
Sequinned Baguette
There can be no doubt that the handbag most synonymous with SATC is the Fendi Baguette. A bag I've been dreaming about for a decade. For avid fans out there (like myself), one scene immediately comes to mind – when Carrie gets mugged and has to hand over her beloved purple sequinned Fendi. What could possibly be more Carrie, than the fact that even at gunpoint, she corrects the mugger referring to the item as simply a bag: 'It's a Baguette'. Iconic. I still cannot believe that I am now the owner of this emblematic remake – and I've been wearing it non-stop. Because it is wonderful indeed and it is super wearable, despite what people might think. Proof of what I'm saying lies in the video above. Great casual outfit comes with unexpected purple sequinned bag and I am not mad. Actually, I think it elevates the look. Some other equally stunning sequinned bags can be found in the carousel below. (Please tag me if any of you get the sequinned Gucci! OMG)

Knitted Skirt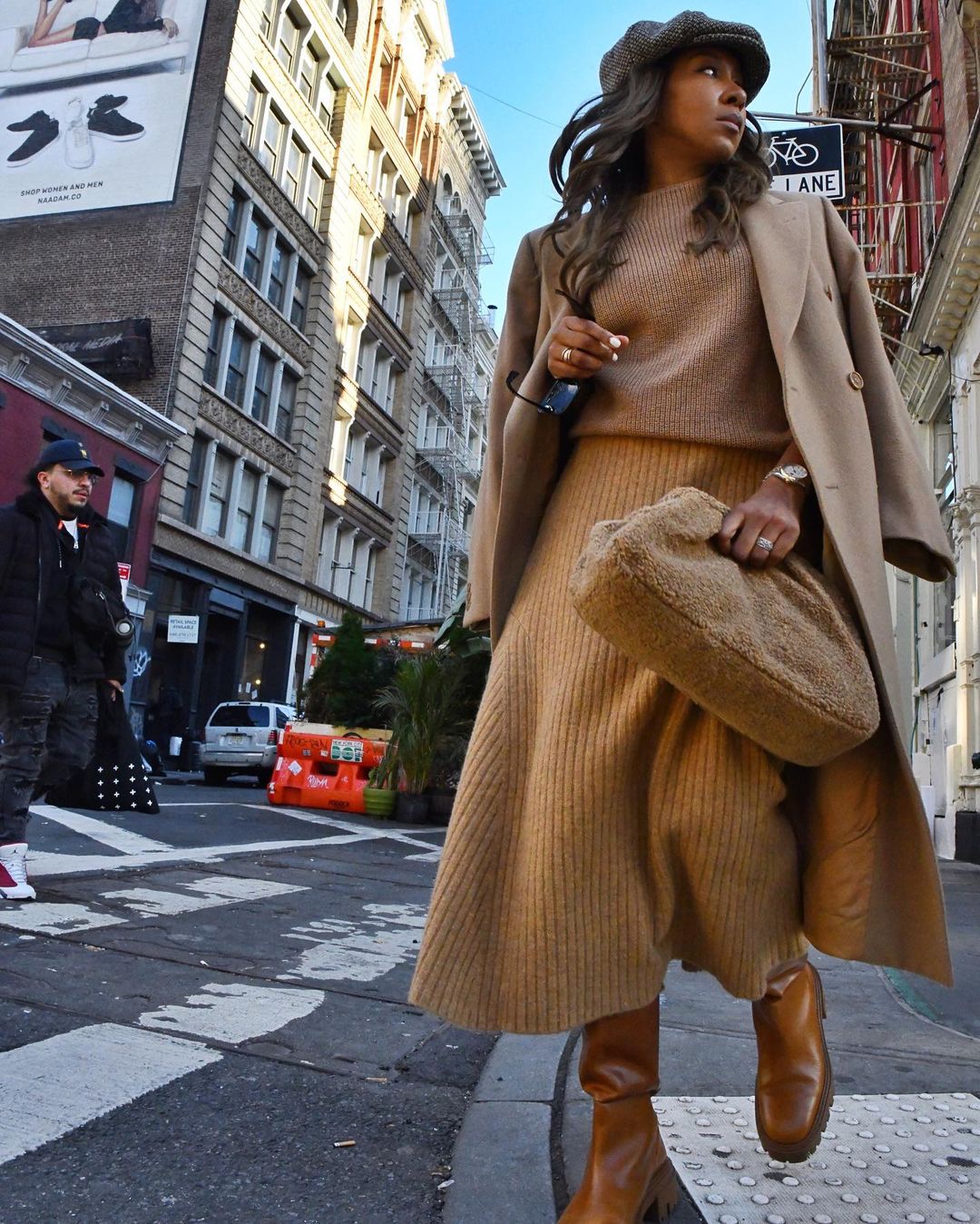 The knitted midi skirt might be my winter style saviour. Knitted midi skirts present one of the sleekest ways to swaddle yourself in woolly layers. You can can wear a knitted midi skirt with just about any top or shoes, but one of my favourite combinations to pair them with is knee-high boots and a matching knit sweater. It's the total camel colorway for me in this outfit. Check the carousel below and soon you'll find yourself wearing your knitted midi skirt while working from home, for a stroll in the park, out for lunch,… It'll be so comfy you'll probably be tempted to sleep in it too.

Leather Skirt in Burgundy/Black
Is there any style greater than the leather skirt? Designed to be worn with a sense of confidence, if you're longing for a style staple to revolve your day-to-night outfits around, the leather skirt is the versatile essential you need. I loved this skirt so much I had to get it in both burgundy and black. Whenever I want to make an outfit look more expensive, the leather skirt gets the job done easily.

Sweater Dress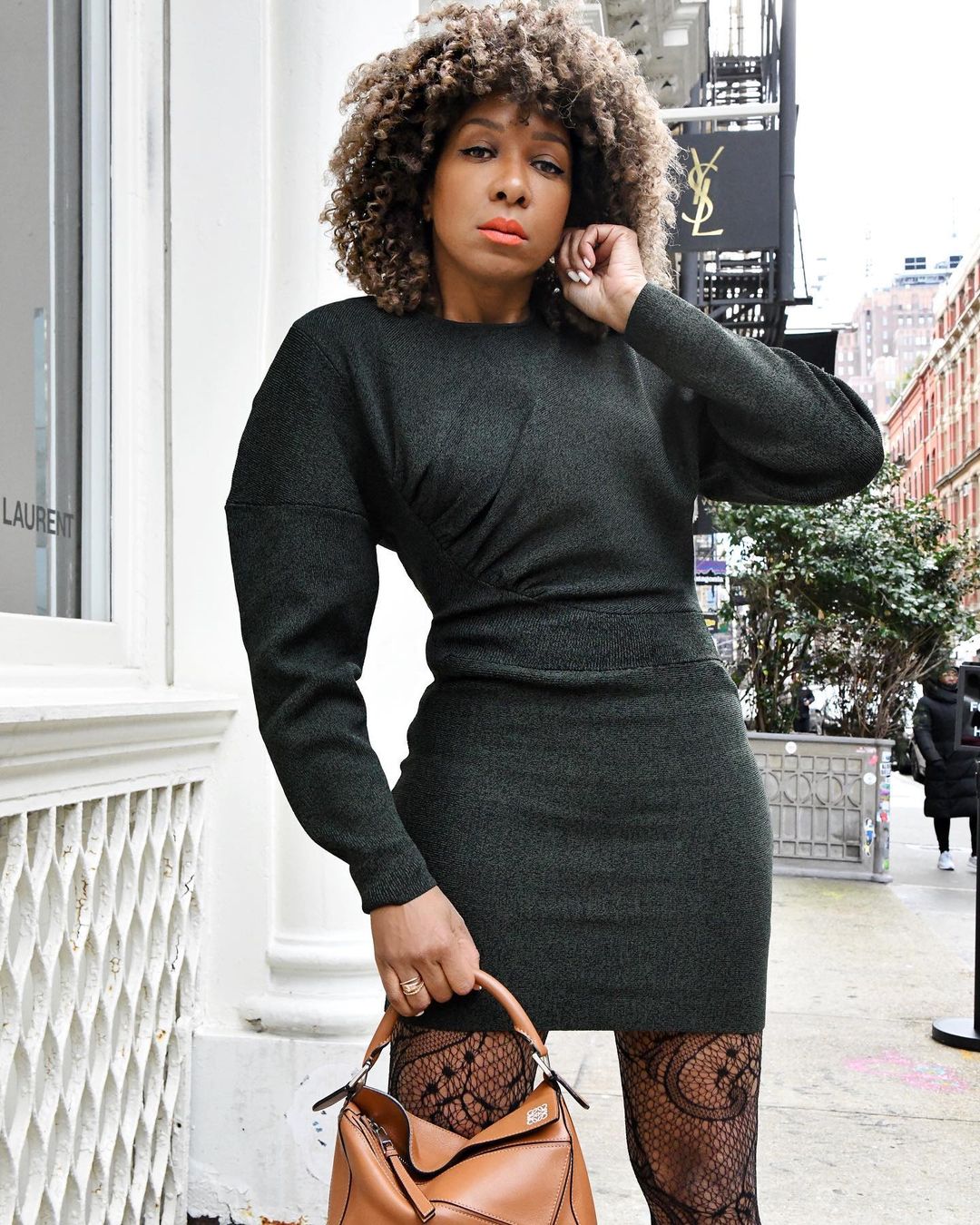 Yes, you can wear dresses in the winter. Dresses are the perfect throw-on piece, no matter the season. All dresses are a fair game during chillier months, you just have to know how to style them. A way to wear dresses in the winter is by choosing to layer over dresses long oversized coats instead of cropped versions. You can still wear your sleeveless spring dress in the winter, you just have to wear a warm heattech turtleneck underneath or a wool sweater over it. Or both, actually!

Sherpa Maxi Coat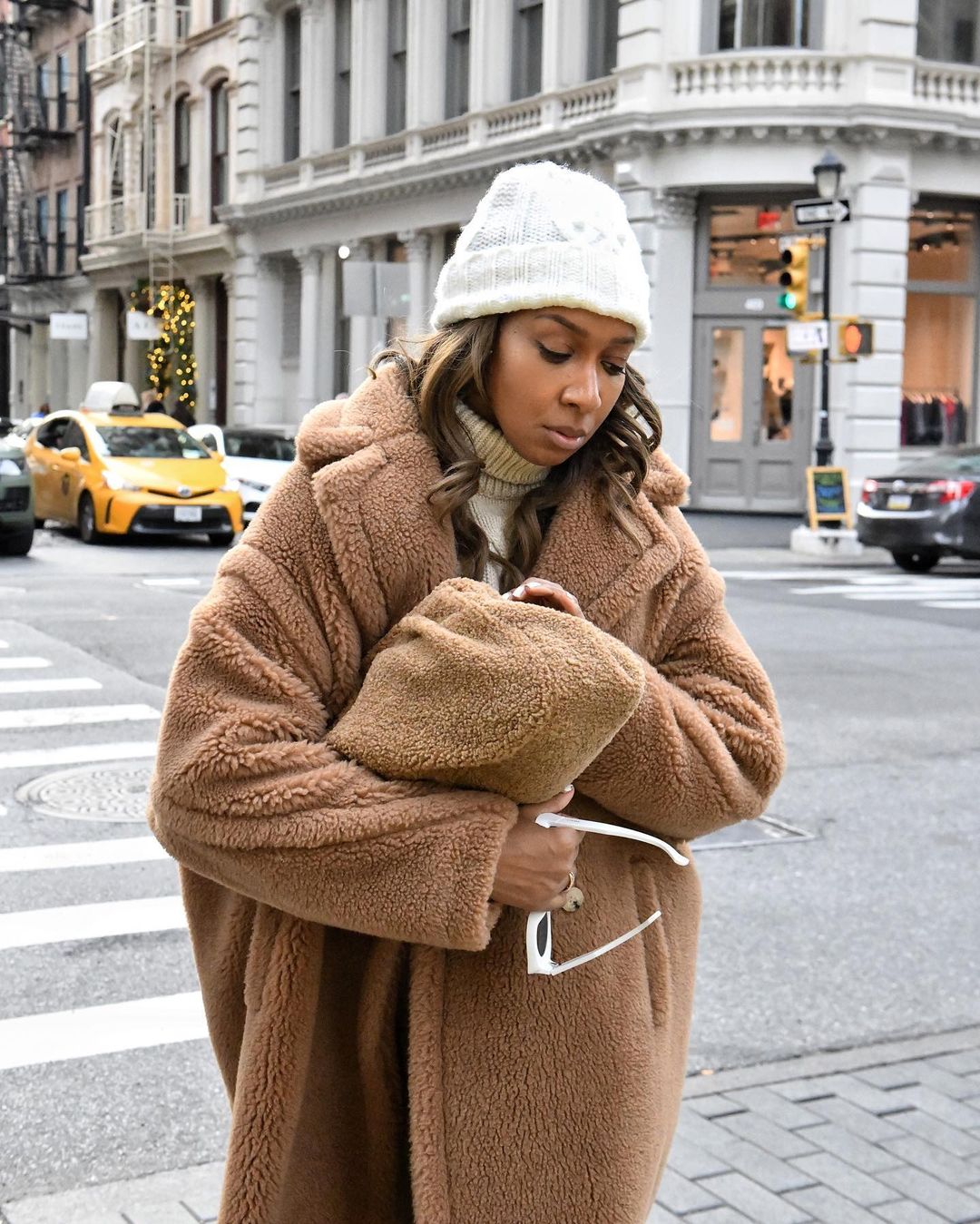 I always bought dupes of the Max Mara Teddy throughout the years until I finally pulled the trigger in Paris on the real deal. It was a great opportunity price-wise and I knew I would get so much wear out of it. When you know you know. It's an investment piece, surely. This coat is like a hug but shaped like a coat, you get my point right? You can wear the dullest outfit underneath and you will stilll be the best dressed in the room. Because this coat will be the star of the show.

Tell me about your latest finds, which ones you can't stop wearing?