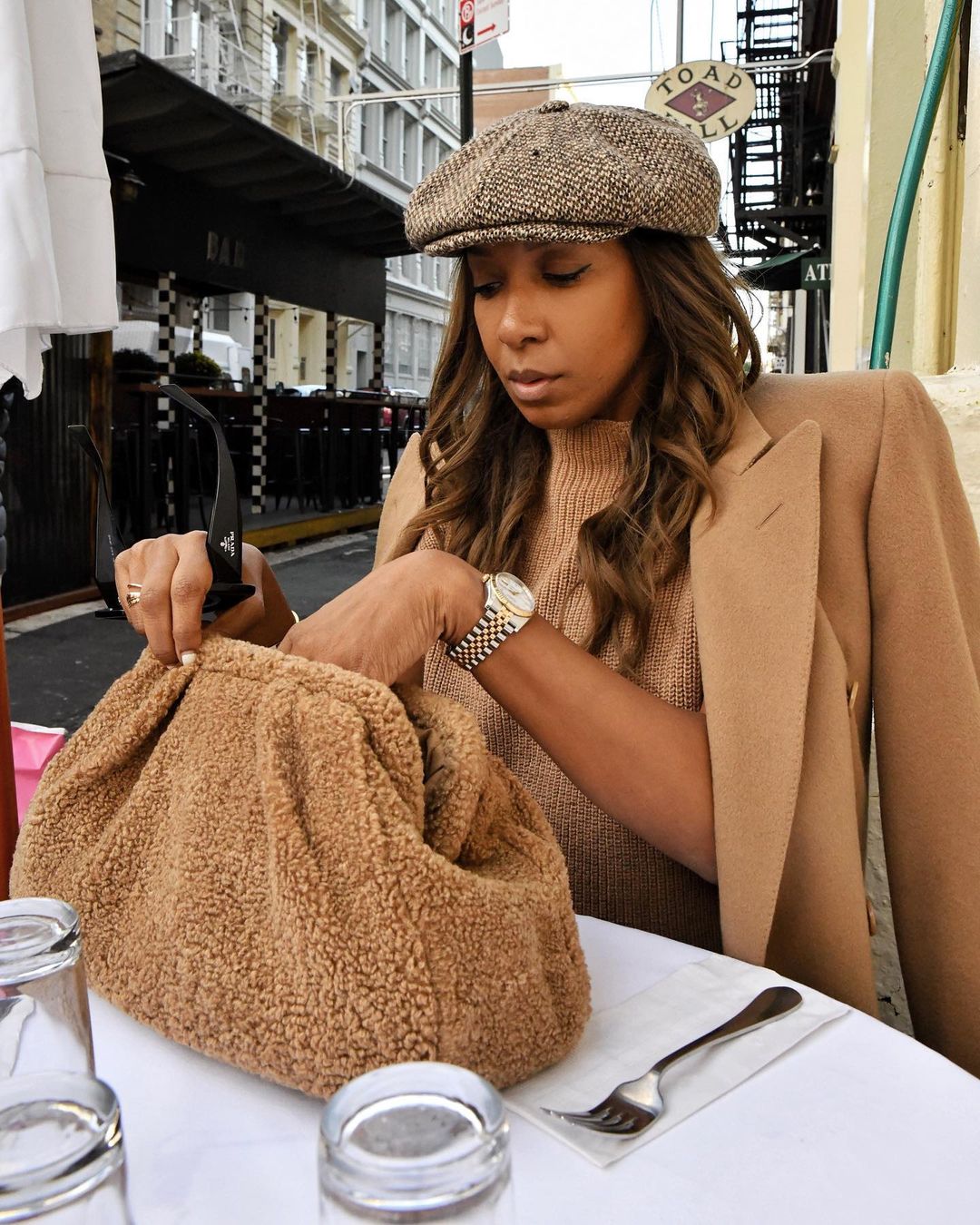 Let's talk clutches. Have you noticed how this bag type has been slowly taking a spot in our everyday wardrobe?
Before, clutches were used for Lady-Diana-like evening moments. It was held tightly at our sides while wearing a cocktail dress. So, how did this evening bag suddenly pop up everywhere? Perhaps, the most credit goes to (but not solely) to Bottega Veneta for creating clutch bags that bloggers and A-listers alike could lust after. It was hard to resist the pouch and braided clutches especially…I bought two! In just recent years, we have gotten used to seeing the clutch in minimalist styles and back-to-work edits. In other words, the rise of their popularity is not so fresh (in the fashion calendar at least). But, now that we've gotten used to seeing them for every-day use, designers and brands have been experimenting even more with this bag type!! Yes, clutches are back this year. Just ask Y-project and their handcuff clutches that have just gone down the runway a few days ago. They're back, and better than ever.

Trend Alert: Chain-detail Clutch
The details. THE DETAILS. I can't get enough of the gold hardware that have been spotted on the biggest S/S22 runway shows such as Miu Miu and Fendi. Attached alluringly on the bags were chains – a huge trend prediction for this year. Favourited styles like the Bottega pouch are finding new textures and shades to renew our excitement. Those bags won't be leaving anytime soon, and neither from my feed. Have you seen this teddy version I've been wearing with my winter clothes? I also have a link of a similar to the gold clutch below.
The clutch has also been having an evolutionary counterpart: wrist clutches. As seen by Loewe, hands and wrists are fast becoming the new norm instead of handles. Perhaps a wrist bag comes with the ease of not having to fuss around holding things. The only thing that I know for sure that a bag is much harder to lose if it's on your wrist. What do you think about this evolution of the clutch?