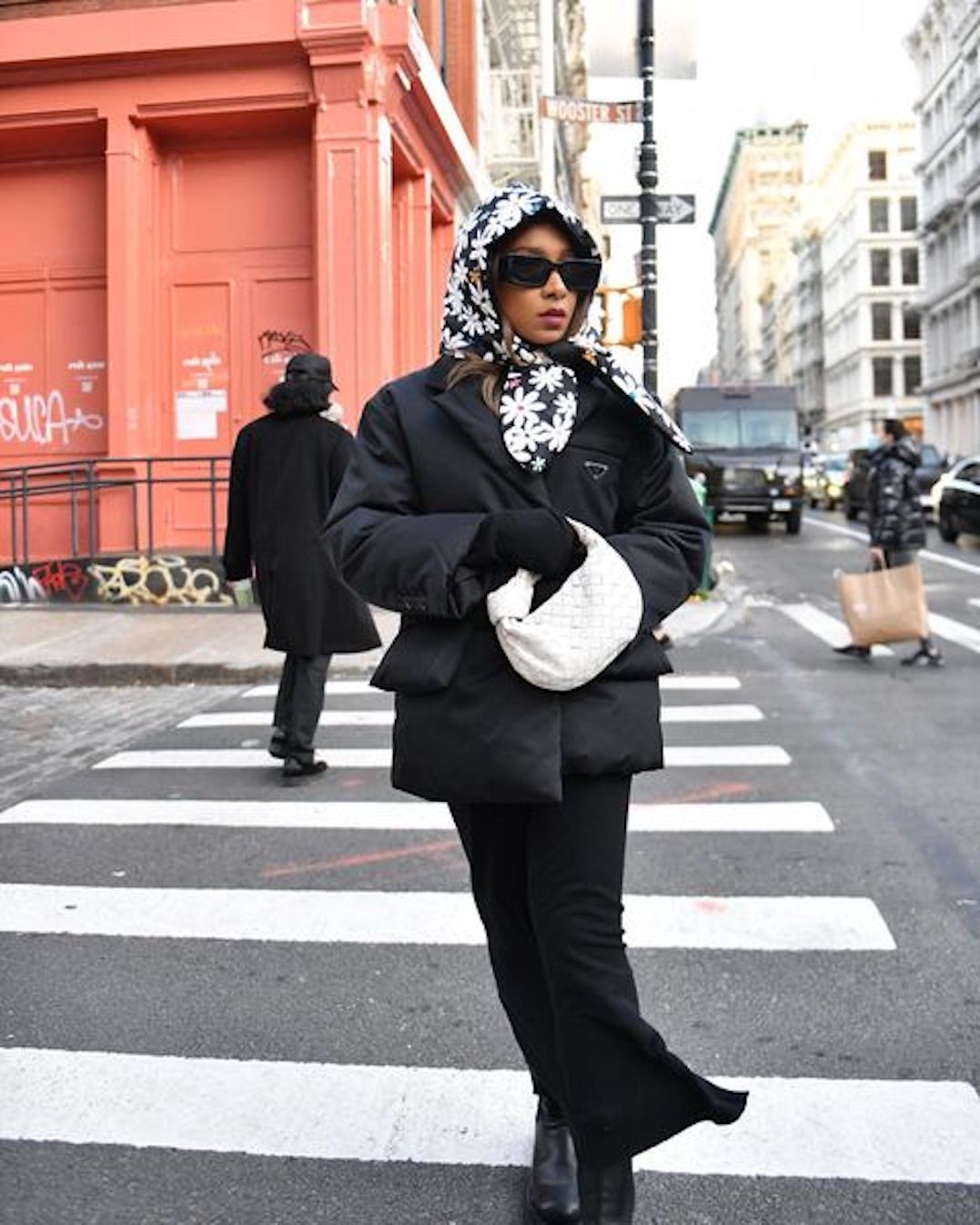 It seems that every year, the fashion scene in London keeps getting better and better! It's no wonder why the fashion scene continues to watch this capital – largely with envy as the Brits seem to know how to free themselves from fashion conventions and experiment with their personal style. There's a saying that style is born in London, refined in Paris and sold in Milan. I'd take it with a grain of salt, but there might be some truth in it as London is the origin of the miniskirt, punk and goth subcultures, and designers such as Alexander McQueen and Vivienne Westwood. Plus in 2023, the newly rising British designers (some of them straight from school) are following a similar attitude. Here are the fashion notes from the Brits for this year!
Mixing Opposites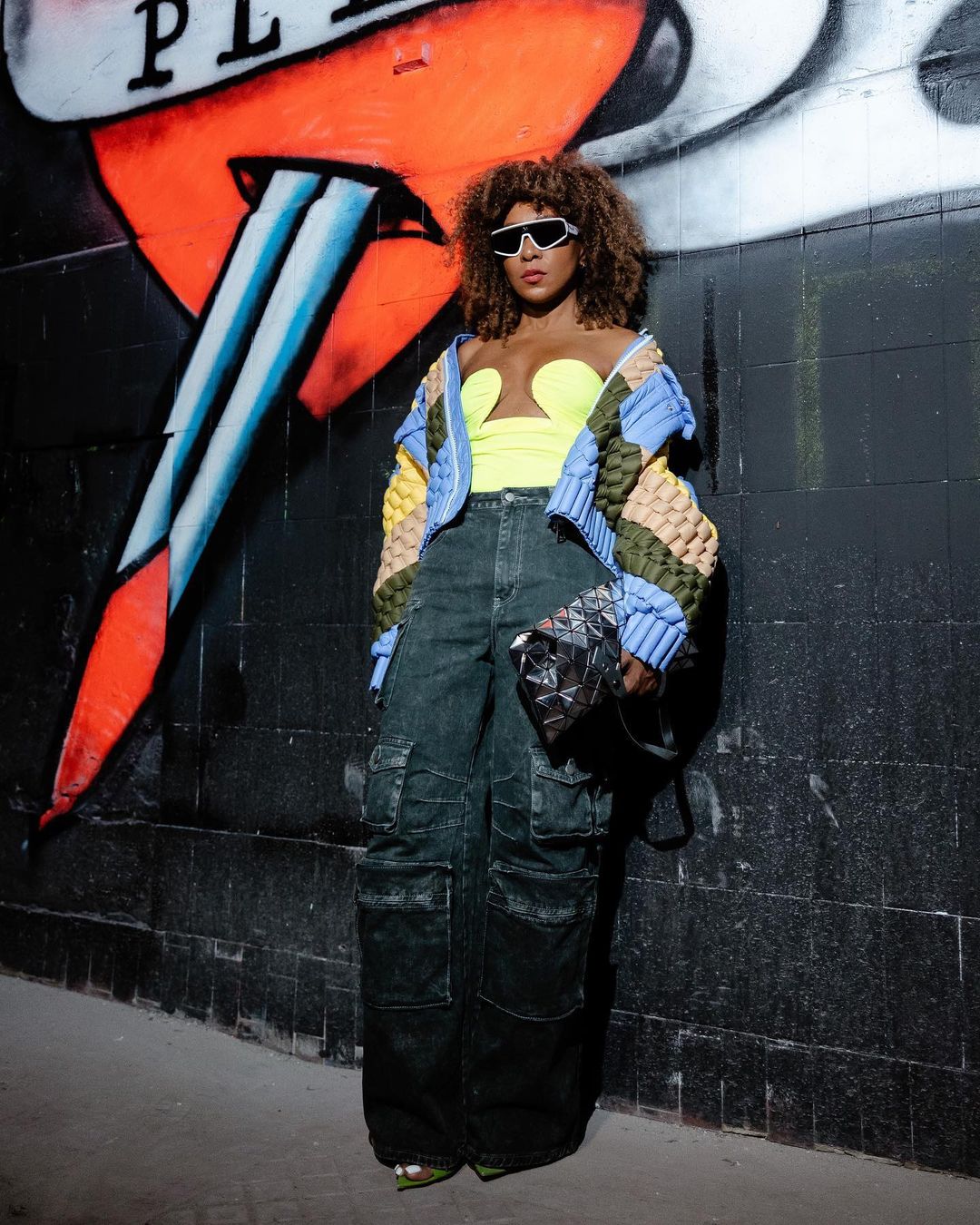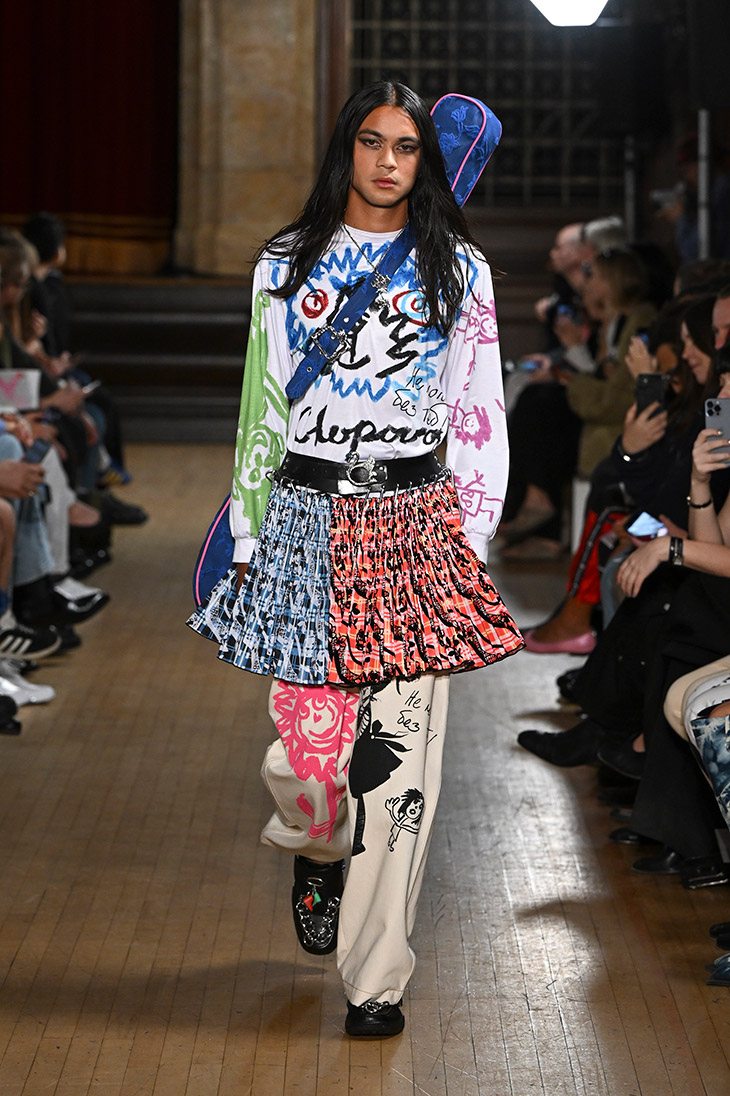 Now is not the time to be afraid of clashing textures, styles and prints says Simone Rocha and her military and lingerie fusion, and also Chopova Lowena's prints mixed with punk!
Cohesive pieces are a no-go. Instead, relish the unexpected mix. A good mix of textures, colours and print in an outfit can create a real feast for the eyes! It's something that LFW (and myself!!) have been loving for sometime! Lately, a combination of metallic colours with faux fur or feathery textures have become popular! It might sound strange, but it looks amazing!
The New Hyper Feminine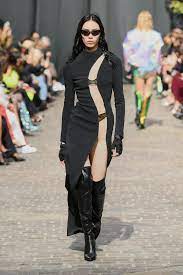 As mentioned in my 2023 trend prediction article, lingerie inspired pieces will be huge! One of the biggest reasons for this is because of London designers!
Ranging from Dilara Fındıkoğlu with hyper-feminine up-cycled lingerie to KNWLS giving us a grungy feminine-cool and David Koma mixing urban with feminine, designers in the UK capital have redefined femininity for 2023. Think corsets, new types of body cut-outs and tougher textures such as leather, denim and metal mesh! I've mentioned a few designers, but also keep a look out for Di Petsa, 16Arlington, Nensi Dojaka and Yuhan Wang – all already becoming celebrity favourites!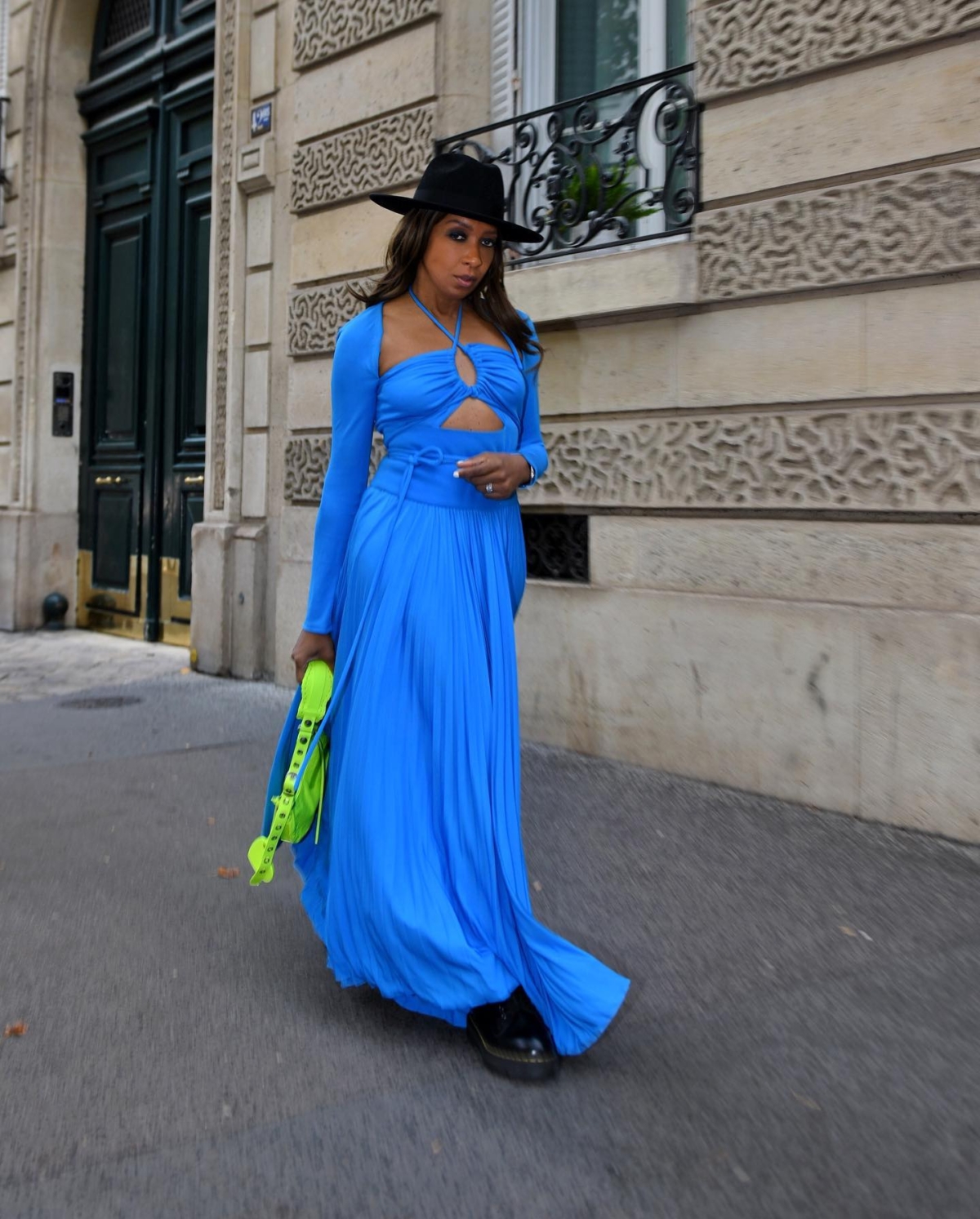 Casual Looks with Attitude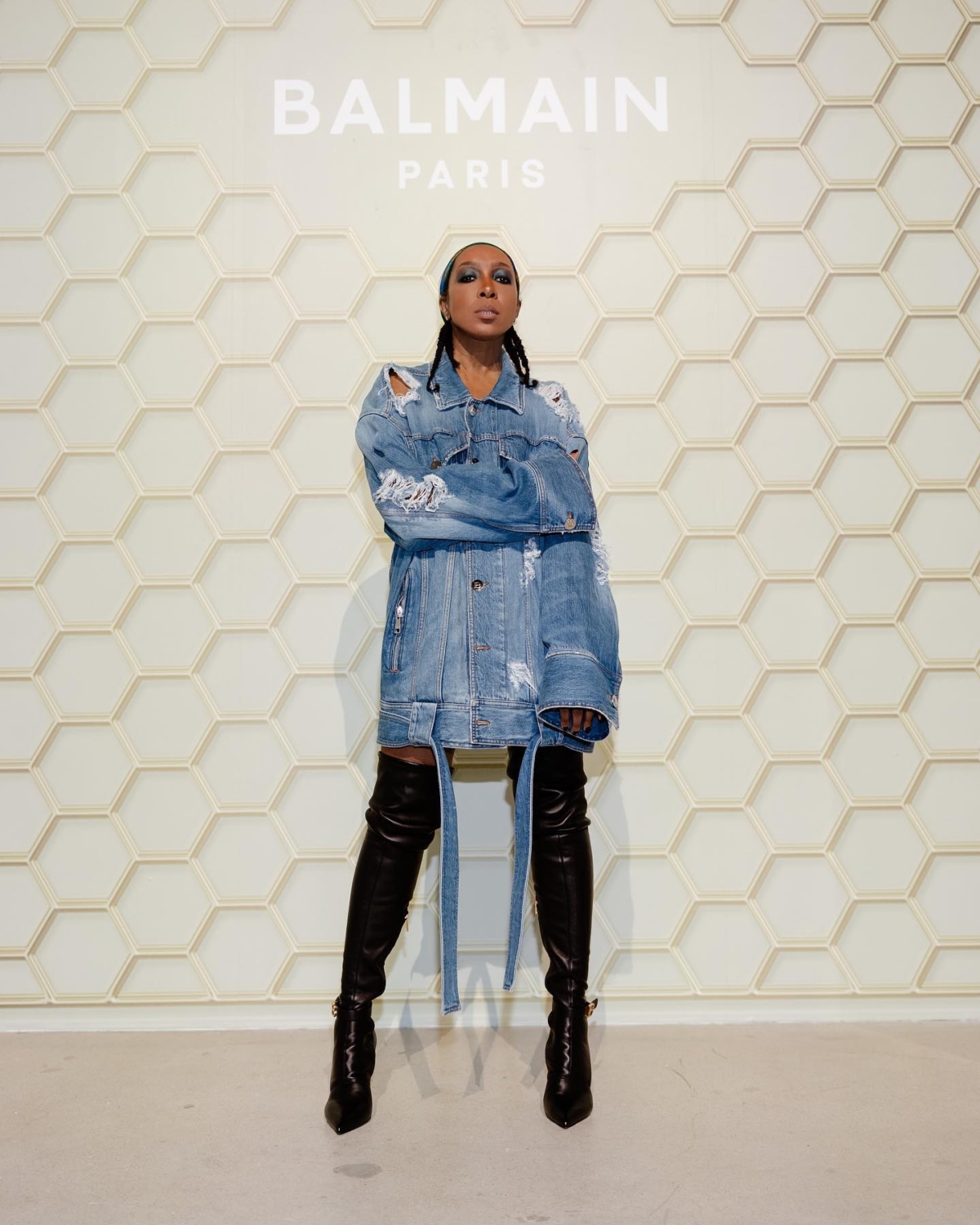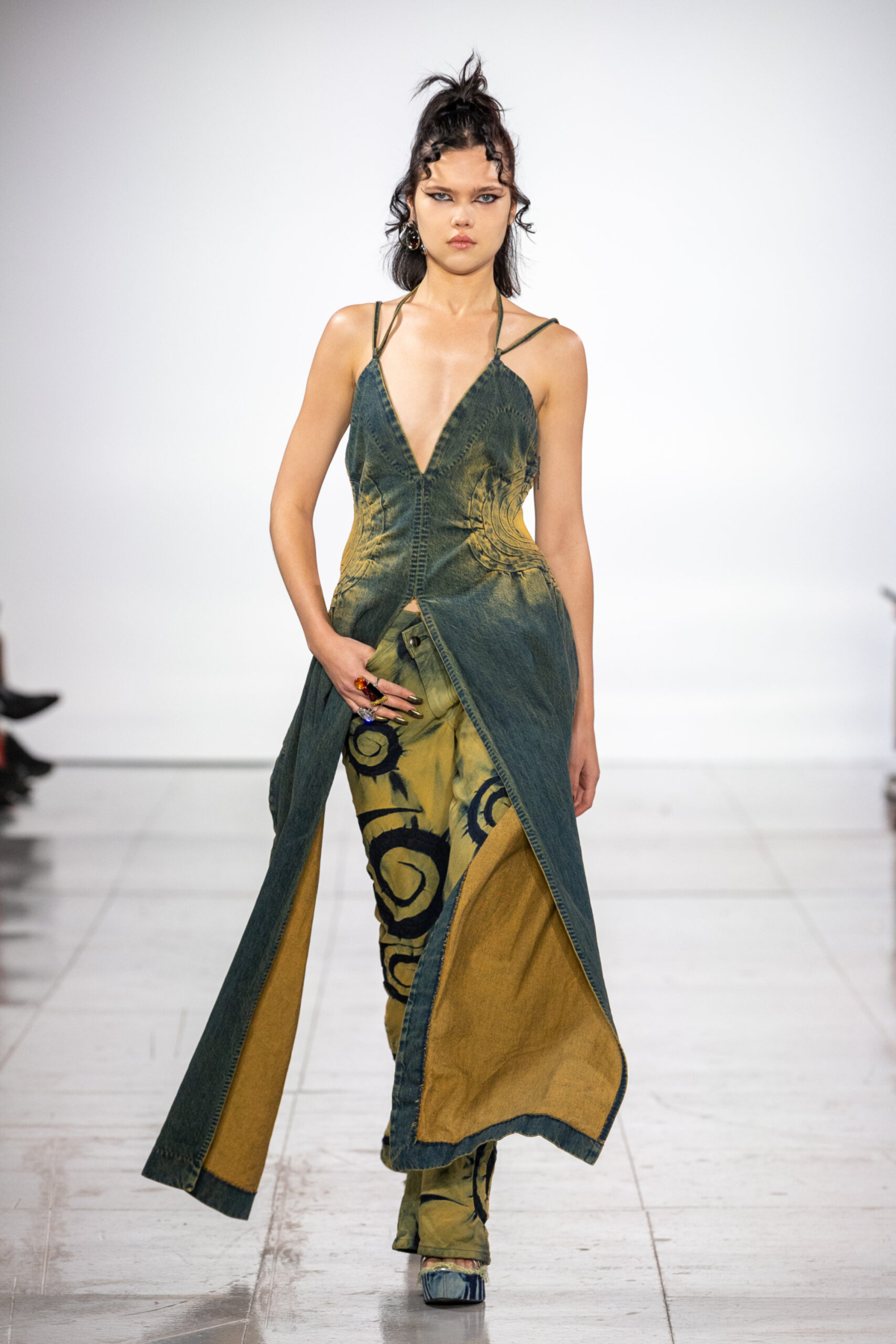 The notes from the Brits on casual looks for 2023 is lots of denim, masculine elements and urban inspired motifs! However, there's a twist – it has to come with attitude! 
Whether you decide to cop a pair of Ancuta Sarca's up-cycled Nike trainer heels or invest in Masha Popova's loose denim, the key styling objective is to look slightly undone whilst being alternative. There's no surprise when I say, these looks might not be for everyone (or as they say, "it's not everyone's cup of tea").  However, breaking down our preception of outfits is something to be inspired by! The Brits show that there's truly no rules to fashion, only some rough notes on reinventing conventional style.