After the rain, the sun will reappear – they say. But while we have to deal with it, it's best to just learn how to be stylish and dry. Scroll down for the best selection of stylish rainwear.
The right Trench
How to choose your trench coat? For me, it's the slouch, lightweight material, oversized menswear look and details that read vintage. Trenches are so great because they can easily be integrated into any wardrobe and there really isn't any styling faux pas when it comes to the trench. They really take any look and give it polish (besides rain protection, of course). A lot has been already written about how incredible, versatile and practical the trench coat can be (do you even need to wear anything underneath?). But I give it another go with some fresh options for you to get inspired to rescue yours this spring or maybe invest in a new one.
I am wearing a Frankie Shop trench coat (look at this one 50% off!), Sacai skirt (40% off!) and Bottega boots.

Boots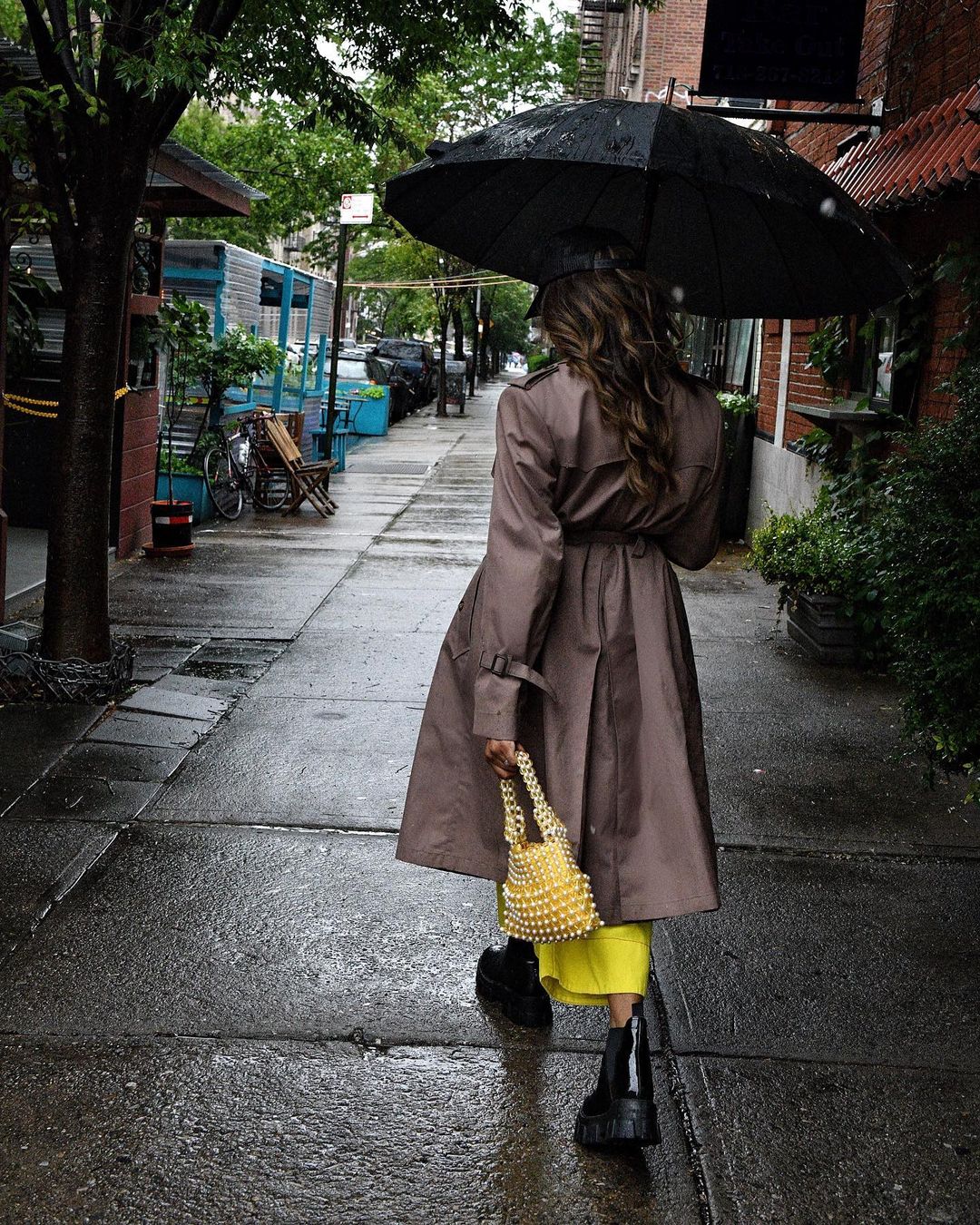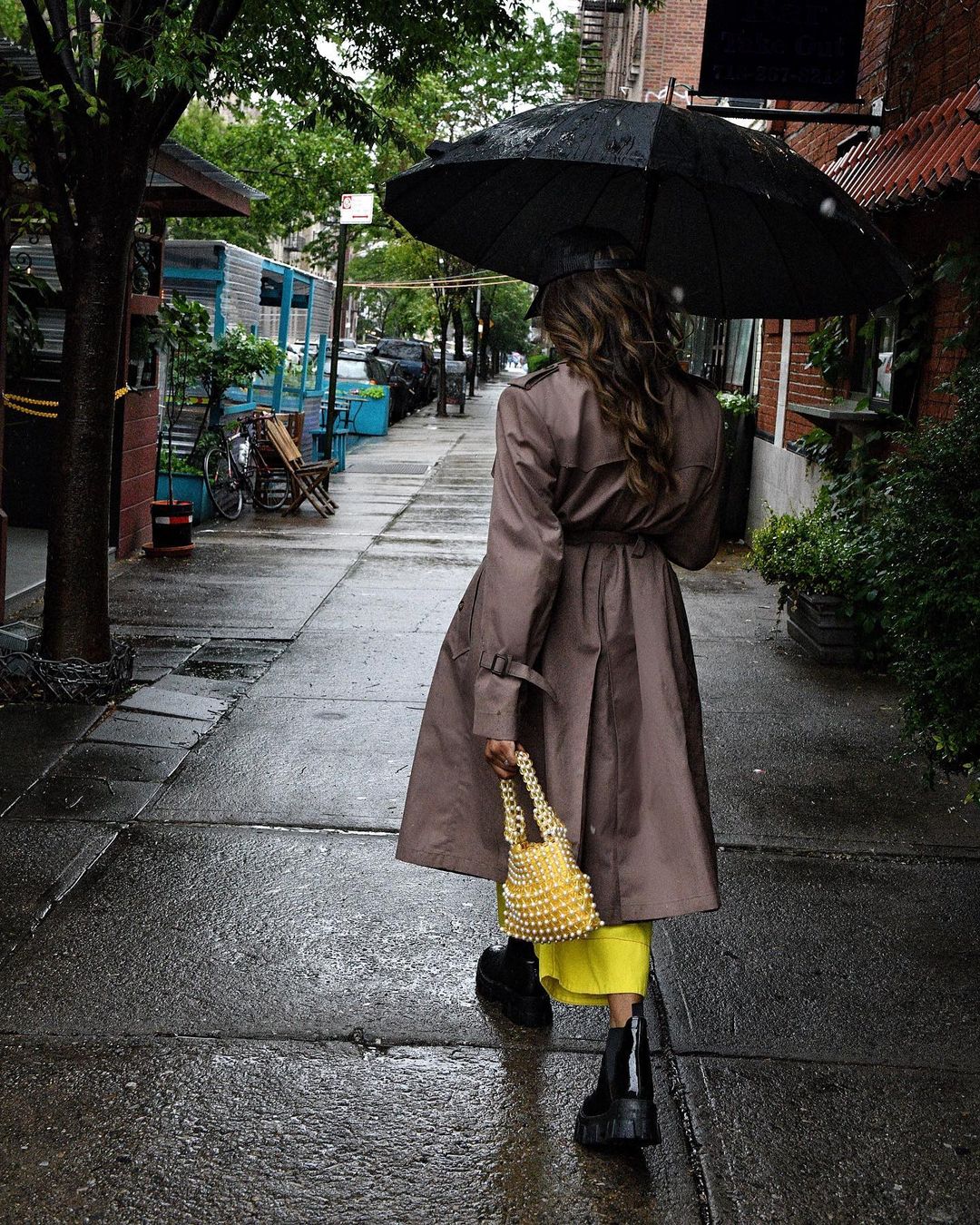 Rain boots need to be waterproof — that goes without saying. But more than that, the goal is to look like you're not wearing a rain boot rain boot. More like, a fabulous boot you just so happen to be wearing in the rain. It's key to look for a pair that effortlessly blends fashion and function. Take a look at the options I found below.
Some bright cargo pants for your delight: these yellow, these Dion Lee ombré and these crazy good orange ones.

Headgear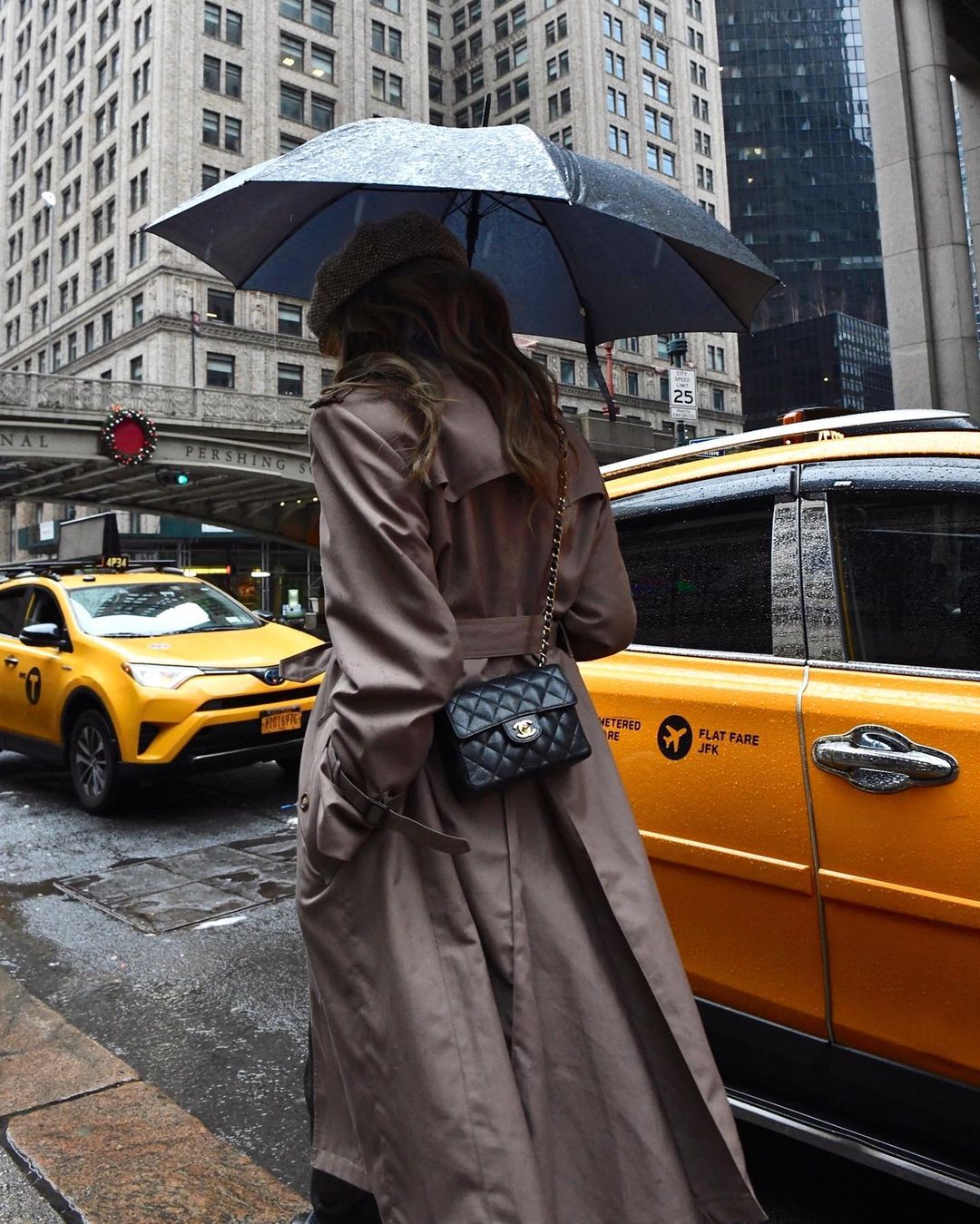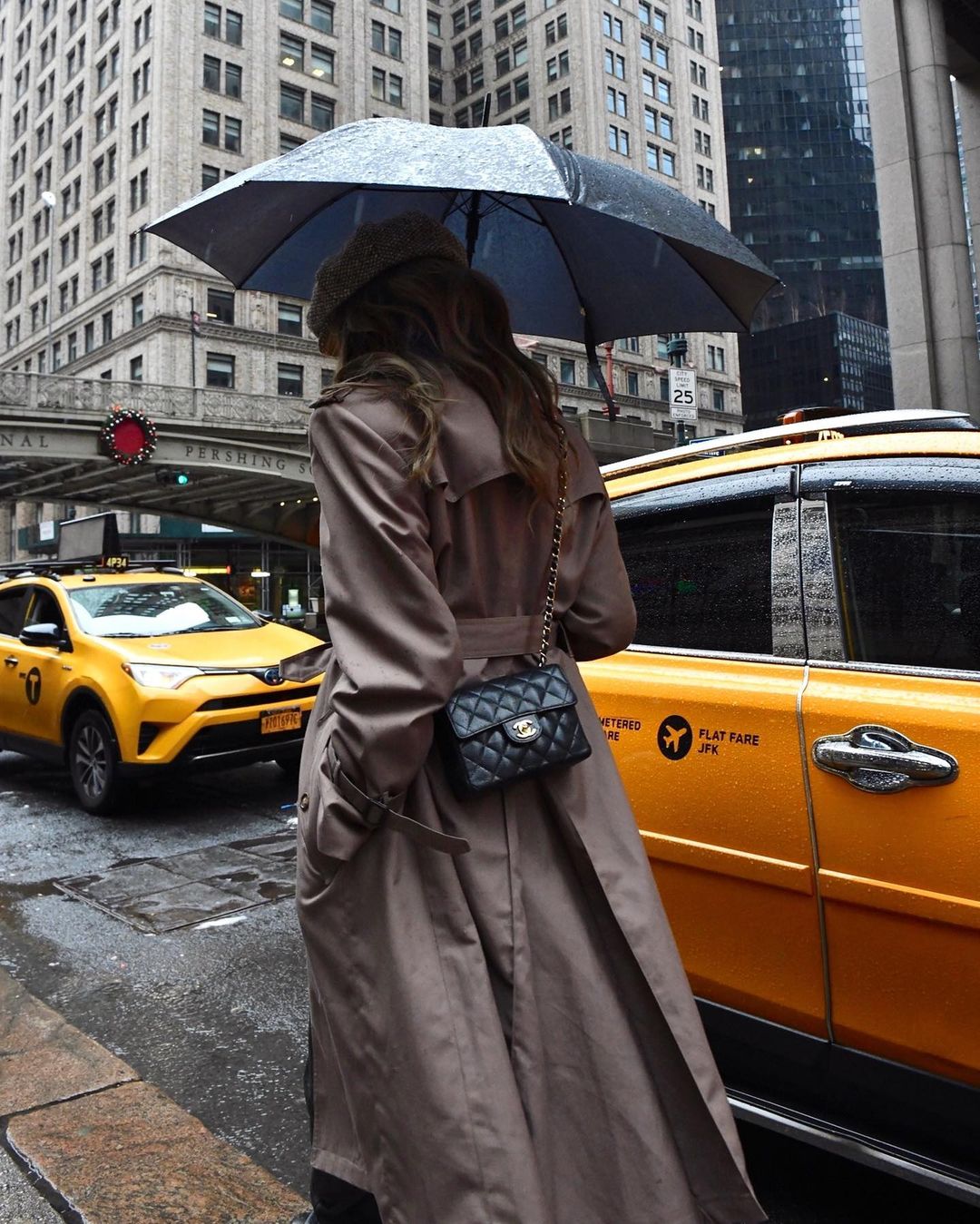 Head accessories are often overlooked, but they're the perfect addition to a rain-ready outfit! Silk scarves and especially (bucket) hats serve as a perfect color/pattern accent for an outfit – and obviously, they keep humidity at bay! The best part is that your ears are stylishly protected and if it stops raining you just slip it back into your bag. Goodbye umbrellas-that-get-lost-on-a-daily!

Any tips on how to look stylish and dry? Drop them in the comments!