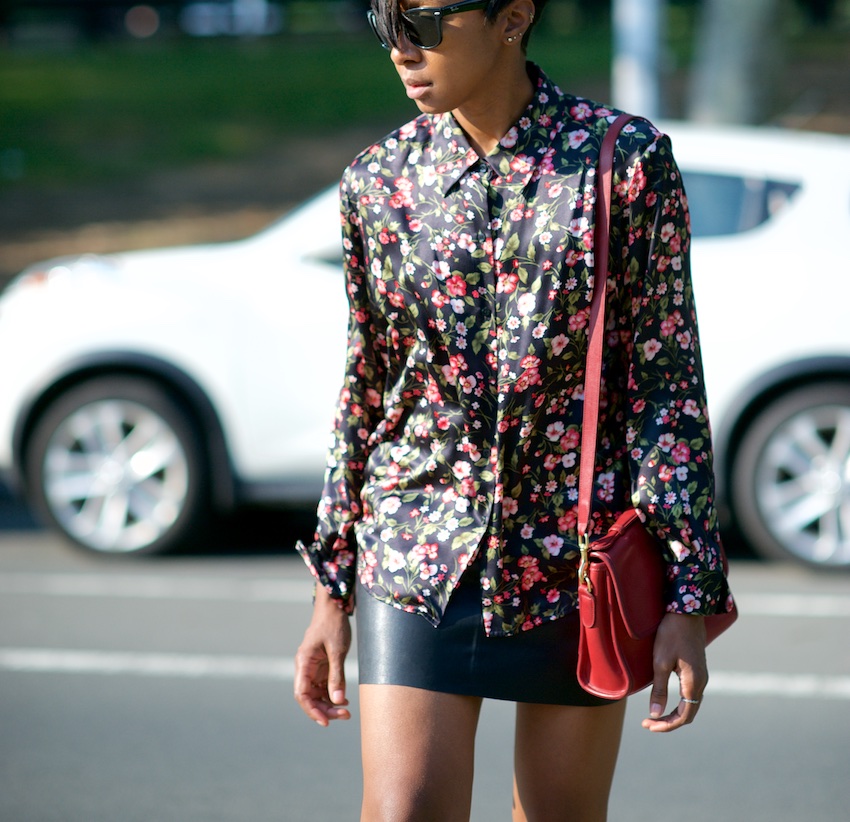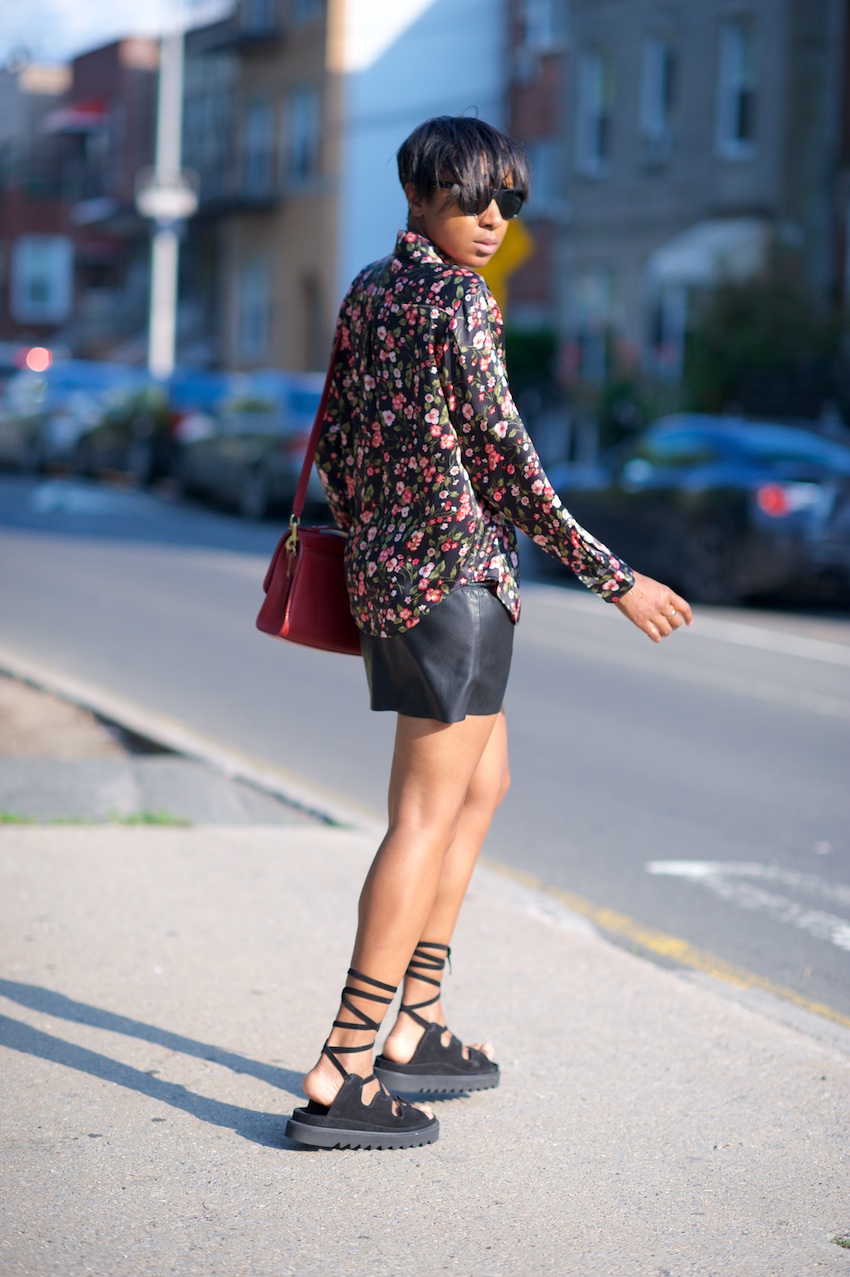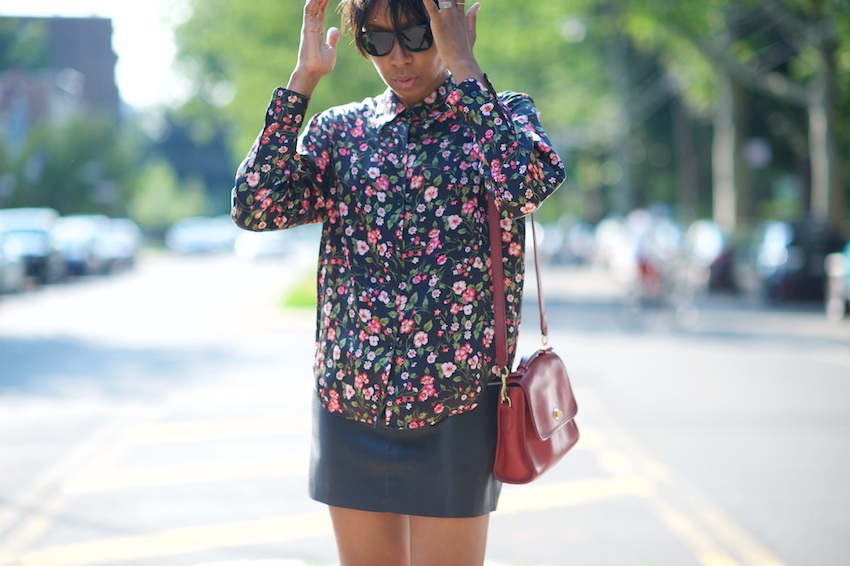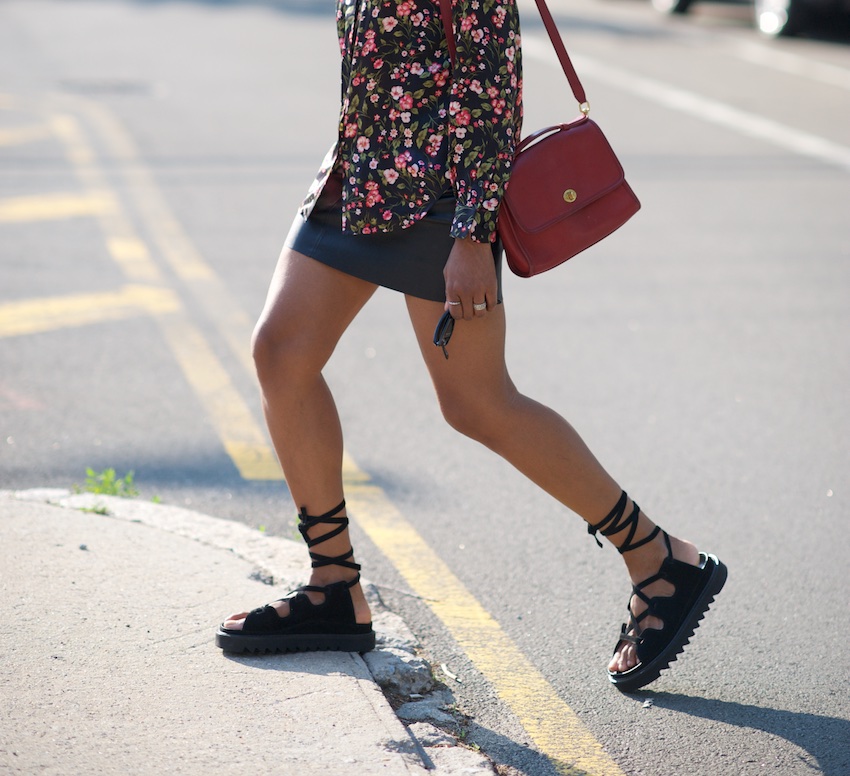 Shirt: Thrifted. I like this Equipment one on sale or try Missguided.  Skirt: Zara.  Sandals: Celine.  Lookalikes from Jeffrey Campbell (shocker) and NastyGal. Bag: Vintage Coach (on sale in tan). Shades: Ray-Ban foldable wayfarers
The Coach bag must've got it's cost per wear in buckets by now.  After all these years it's still a fave.  Here's an older post showing the cream and one of the black ones.   Bags and shoes are my weakness in case you hadn't already gathered, but there's always that one or two that I keep wearing.  These old Coach bags are one of them.  A blog reader named Coffeslag mentioned loving the same bags in this trend post.
Do you have a bag that you keep going back to no matter what?