Here are some better photos of these suede ones posted almost two weeks ago  plus more cool ones  I've seen online…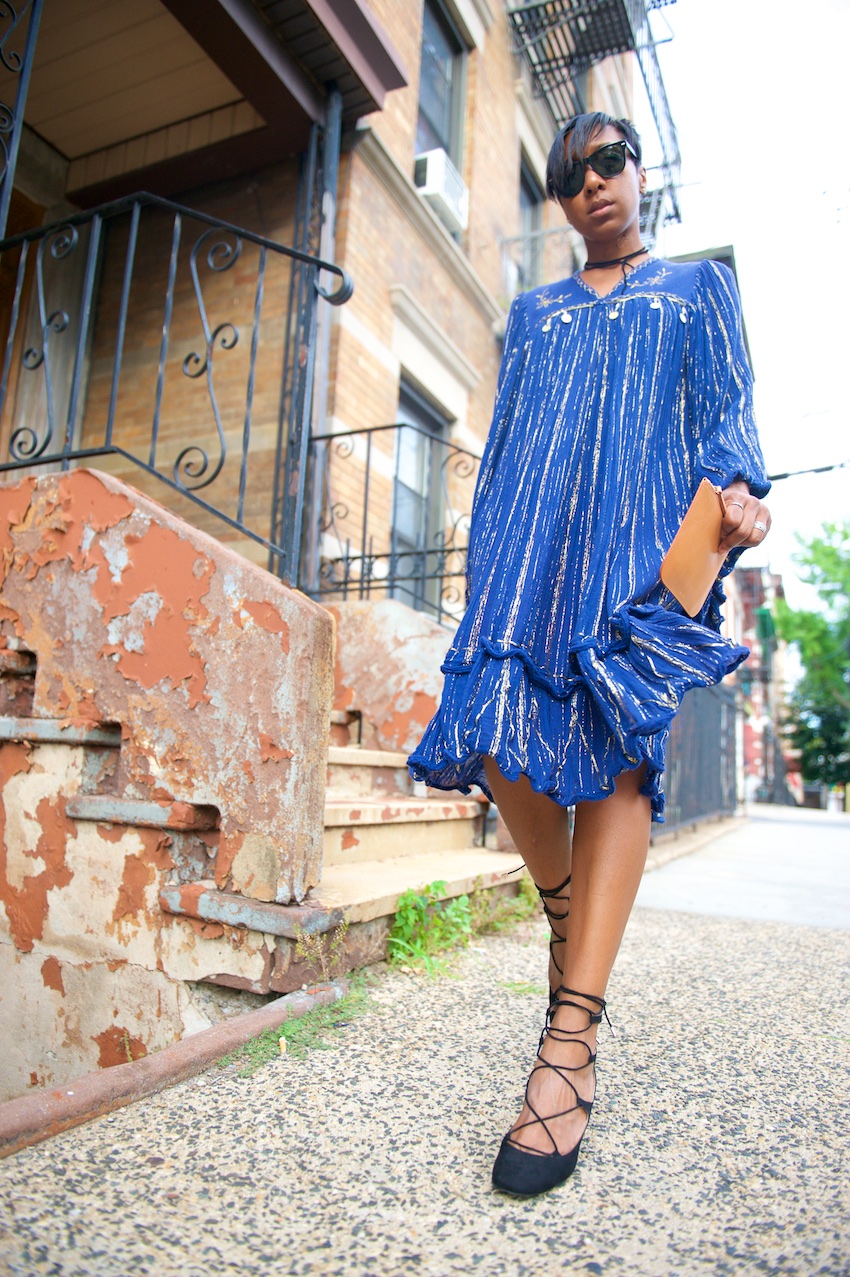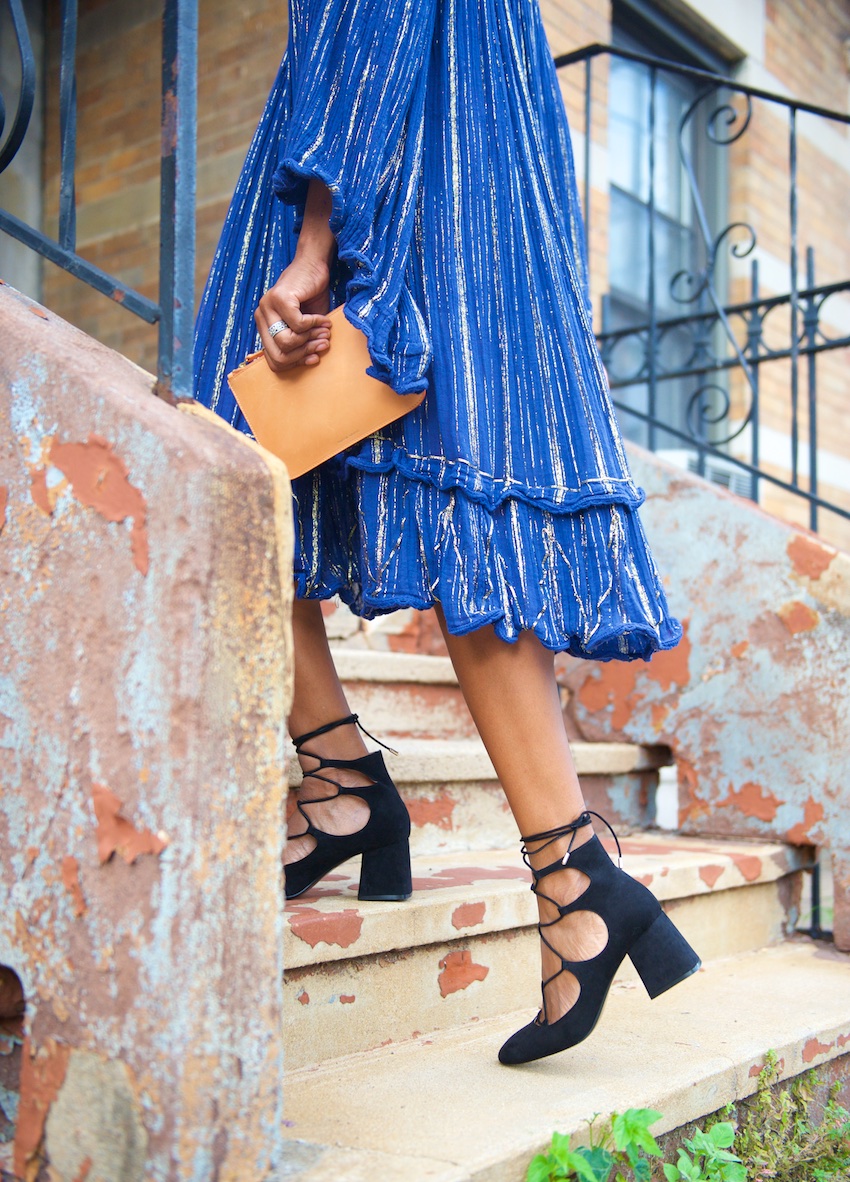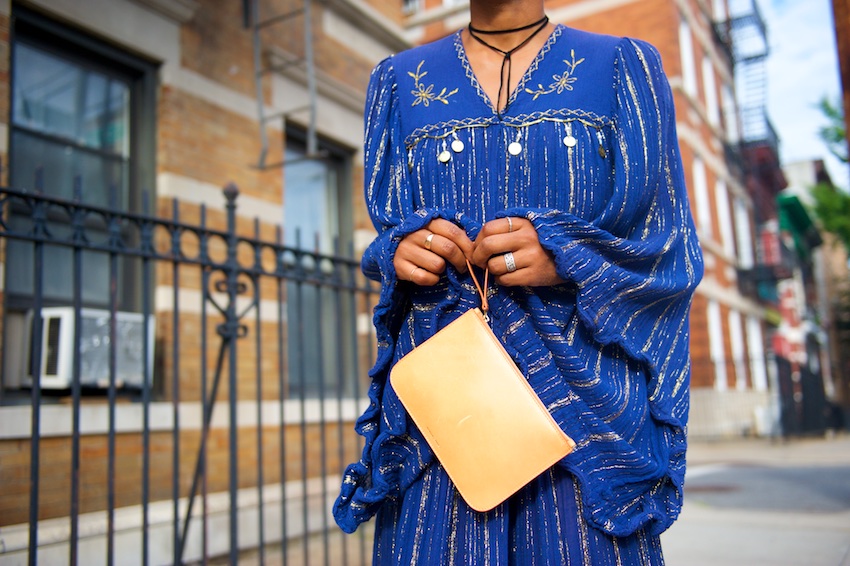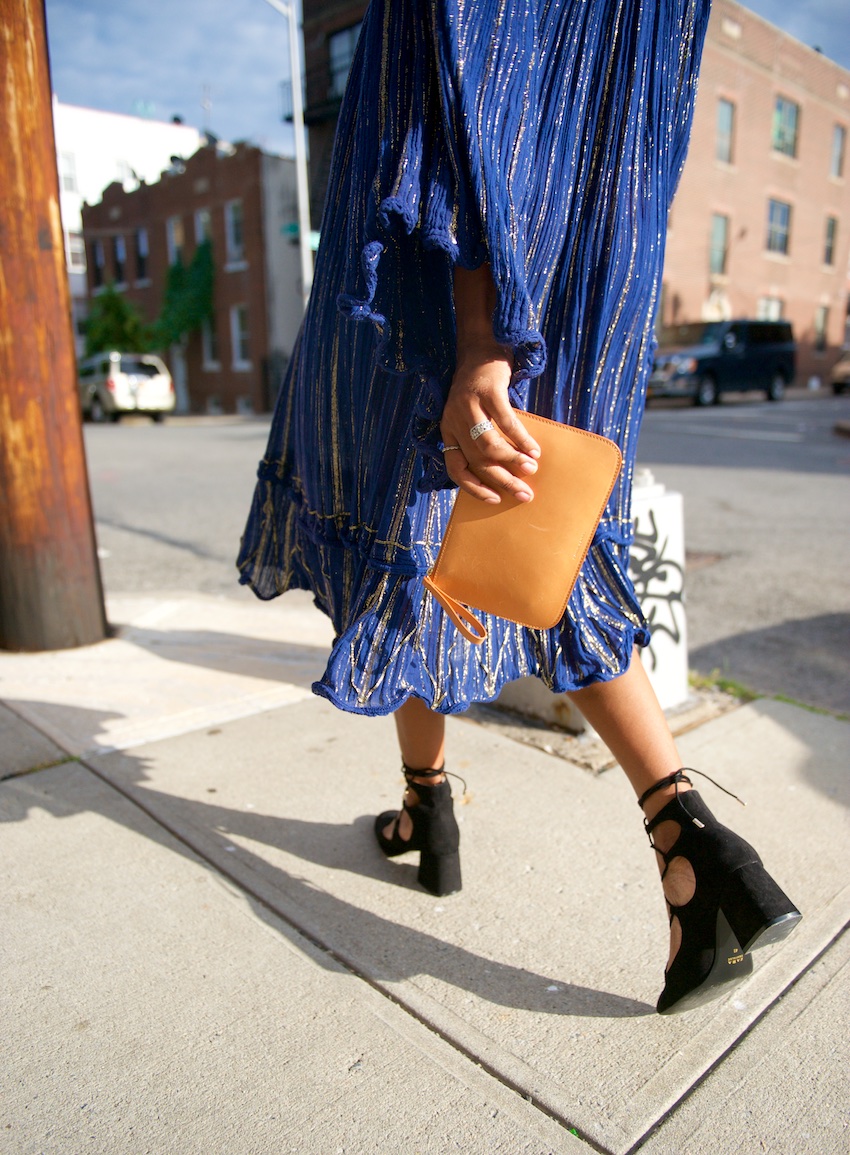 Dress: Buffalo Exchange.   Shoes: Zara!!  Lookalikes from Topshop.  Wallet:  Mansur Gavriel – used separately from it's bucket bag. Read more about how to get a Mansur bag easier. Shades: Ray-Ban Wayfarer  (still love em)
The dress was found on one of those ok I'm dumping a bag of un-used clothes off for cash and walking out with one dress for it (so technically free).   Come October I could see it with a big fedora like this one (who remembers that red hair).
If you're thinking about getting these shoes don't think, get them.  It's one of those times when Zara actually didn't do too bad.  Plus they are bang on to wear into Autumn with skinnies like these that I live in (but cropped) and under dresses (crap can you see them peeking out under a maxi?).  They are sort of like the modern day granny boot.  The best part?  There's no back zip which I'm sort of getting a bit tired of on shoes.
I saw these higher ones from Madewell  or Tibi for going out with destroyed jeans or these skinny t-bars from River Island for the same effect.
Question:  Do you like block heels?