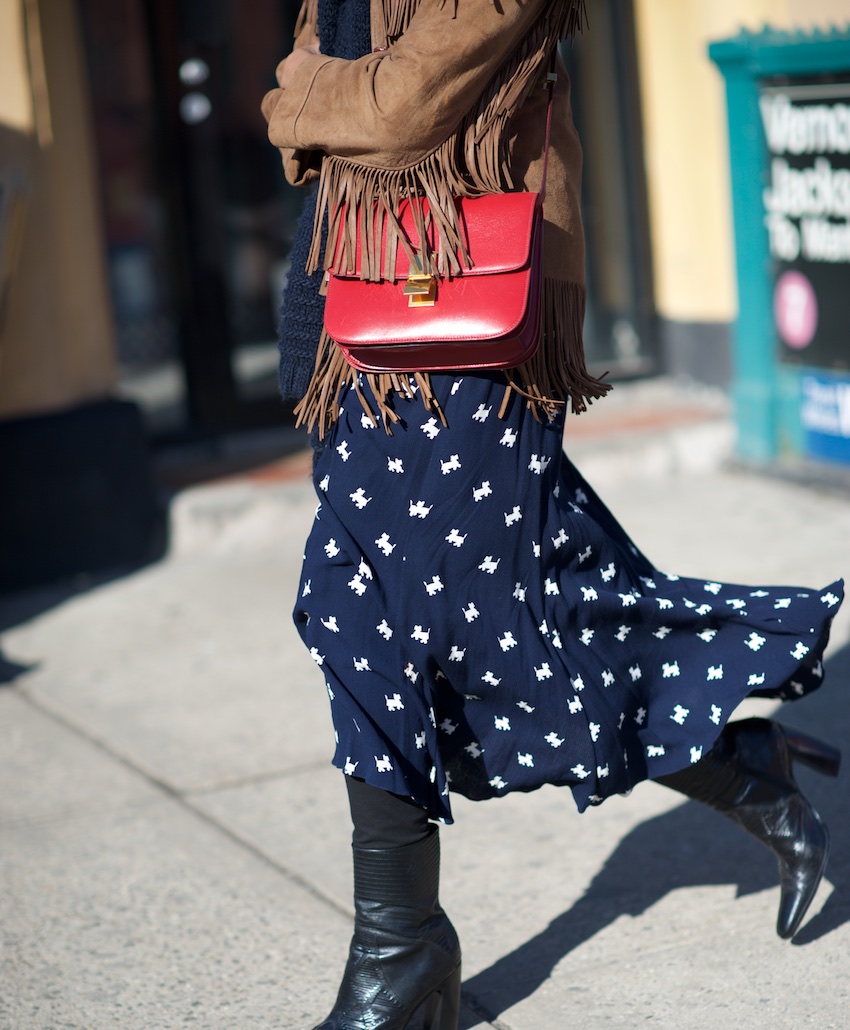 You lot know that I'm a high/low girl that shops from Salvation Army to Barneys.
Designer hand bags and shoes are my weakness and here's my Part Two on buying without spending an arm and a leg…
I did a post last year on How To Buy A Chanel Bag And Not Spend Retail  and these are more tips for anyone looking.
Discount Department Shops
Don't turn your nose up at TJMaxx and Century21. I have seen Balenciaga city bags at the TJMaxx in downtown Manhattan Wall street area.   Celine bags have been spotted at TJMaxx at random locations across the country with photos shared amongst bag fanatics as proof. I learned about this from The Purse Forum.   After hearing this I called about ten random shops in less popular cities and eventually found a coral colored Celine box bag.  The assistant texted me a photo of it.  I didn't take it but you get my point.
Sample sales
 Sign up on Racked and watch the sale alerts hit your inbox.  There was a Proenza Schouler sample sale earlier this year which I knew about but I didn't go.  A WDUGT reader commented on scoring a PS11 bag for around $300/$400.  The PS11 mini retails $1,875.
Consignment Shops
Speaking of Proenza,  I walked into INA one random day and found my PS11 just sitting there! Remember this post about the score?  This is after years of mentally giving up and 'moving on.'  It's in a gently used condition which I'm cool with.  I consistently see bags like Chanel, Balenciaga, Marc Jacobs, Prada at INA stores.  Check here for the brands they receive and to find locations in New York. I tend to go to the ones on Spring, Union Square and Bleeker.
Other good consignments:  Tokio 7 (love this place in general) and A Second Chance (the latter has an online store but I like to go into their boutiques in Manhattan).
Online resale sites
I listed them already in the Part One blog post but here they are quickly again:  Fashionphile, Yoox, Portero, Malleries, Yoogis Closet, The Real Real, Versatiles, Tradesy, Anns Fabulous Finds. I'd stay away from BlueFly – I've heard stories of inauthentic bags being sold.
Tradesy (a)
 This is where I found the above red Celine box.   After googling a billion photos of it and lurking on the Celine Purse Forum, I felt clued up enough to contact a seller who just listed hers.  After some back and forth chat, she sent me some requested photos and I was sold.   Tradesy's policy is that the bag can only be returned if it's proven to be a fake.
Tradesy (b)
I have the black Celine box too (read point 6) and brought both bags to Celine for a minor hardware repair/update.  Celine does not repair unauthentic bags and the Tradesy seller gave me her full name (I asked for it) which Celine saw in their system when they needed to confirm that it was a bag bought at a Celine boutique (versus a department store).
eBay
 Ok now I this is one of the last places I'd consider because it is FLOODED with scammers which I'm petrified of but I got my black Celine box on there. I signed up for alerts whenever a Celine Box got listed and one black one popped up.  The seller's feedback was excellent and the photos checked out (after having lurked on the Celine section of The Purse Forum).    The seller apparently had a lots of offers for the bag which I knew would happen because it was rare and the start price was low.  I begged her to list the bag with a Buy It Now price which they did at a price that was lower than I was expecting.  I immediately bought it when they updated the listing and five days later it delivered.  If you use eBay always check for a high seller positive rating and ask for additional pics. If they refuse or ignore you I walk away. Always pay through PayPal for buyer protection. As added protection, purchase using your credit card. If things go pear shaped and the seller refuses to refund you for a fake bag or they send you a stuffed teddy bear that says "Got cha!" on it's forehead, call your credit card company and request a reversal on your funds.   You'll see who has the last laugh.
Facebook Groups/Forums
The Purse Forum is the biggest.  Frequent their shopping sections where women post announcements on randomly spotted deals online and in shops.   There are also smaller bag groups on Facebook which are invite only where women buy and sell bags amongst each other.
Department store sales
Once a year Gucci has a half off sale on select bags.   Last spring/summer that included the Soho Disco bag in almost every colour.  I learned about this sale from the Gucci section of The Purse Forum.  Now that I know about it, I'm telling YOU about it.  It seems to be around Spring time but find out on TPF closer to the time and be-friend a sales assistant.  Many stores deny knowledge of the sale leading up to it.  Trust me it happens. If you find the right sales assistant they will tell you the actual date and allow you to purchase on a pre-sale date at half price one week before the sale starts.
Patience
Eventually (almost) anything that you want goes into the resale market. Sometimes as early as the same season that it's in the shops.  It's only through patience that the majority of my bags were found.  It's easy to get frustrated and give up after a couple of days searching.  It may be weeks or months before you get that deal but you will.
. . .
ps.  I hear of miracle stories every once in a while.   Here are a couple:
Someone on the Chanel forum this summer found a Chanel black jumbo for $200 on eBay.  They had it authenticated and it is real.  It was apparently listed as a Coach bag.
A friend found a Chanel bag years ago at a yard sale in a random part of mid America for under $50. She only bought it because she thought that it was a good lookalike for the price.  Later on she learned that it was authentic.