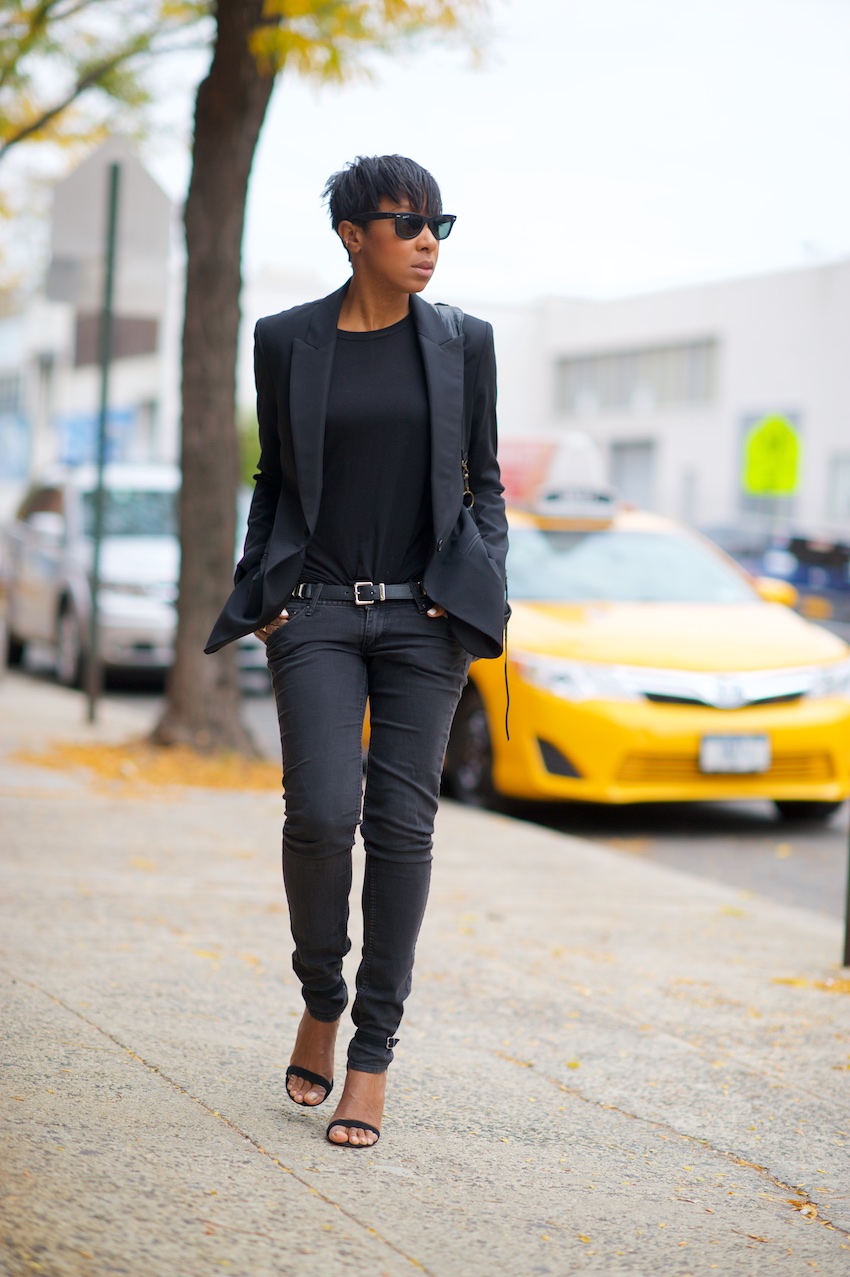 I feel like a blazer and a pair of dark jeans are classics in any women's wardrobe, so I wore mine on one of the last freakishly mild days in New York.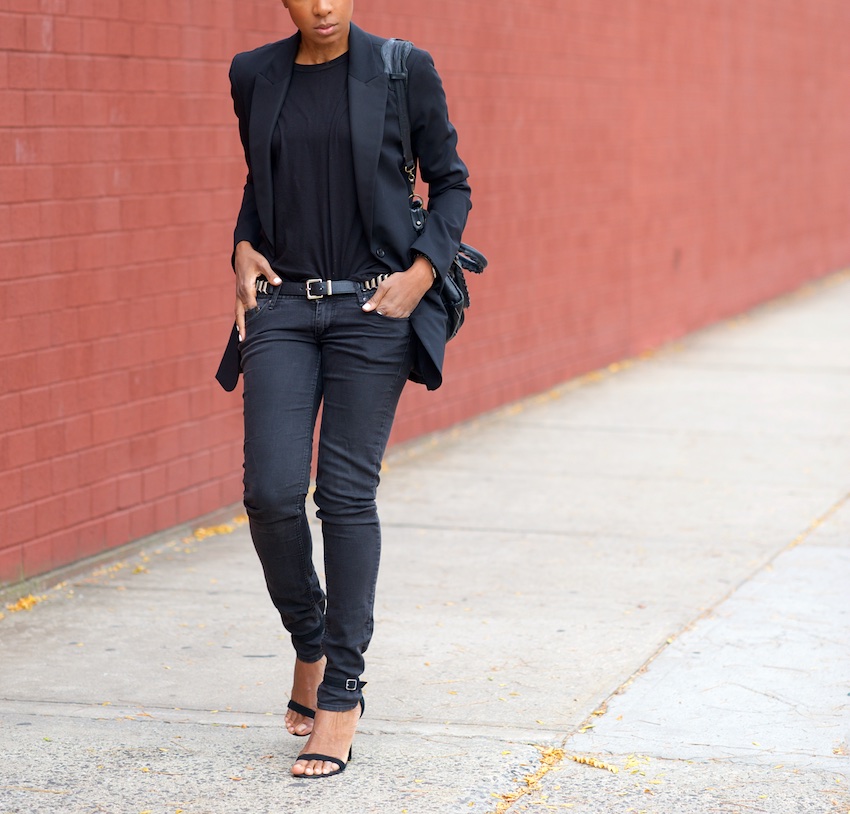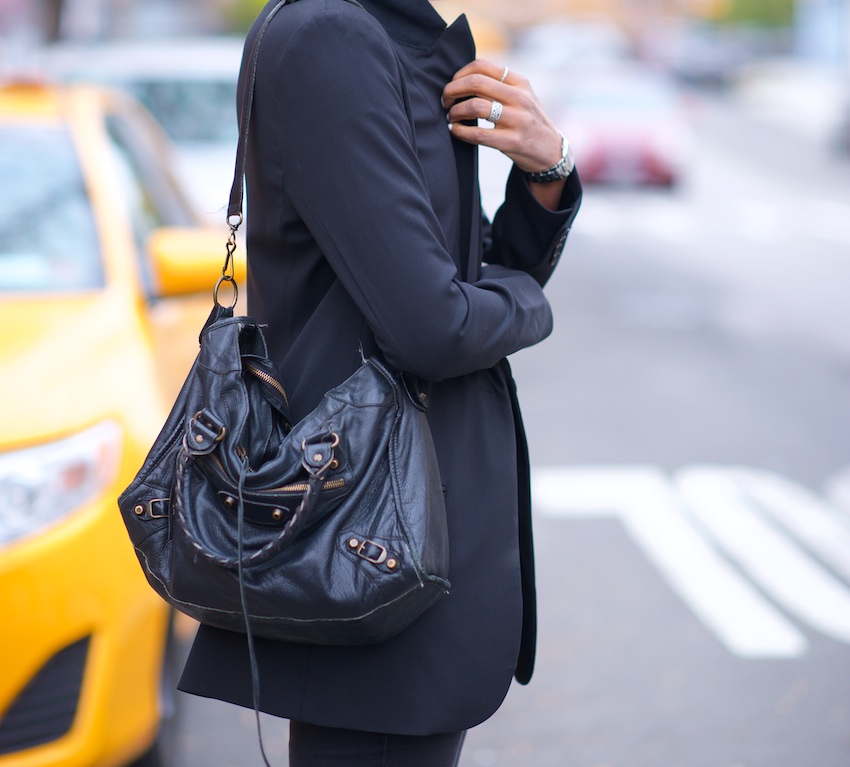 With a Balenciaga that I've had for longer than I've been blogging!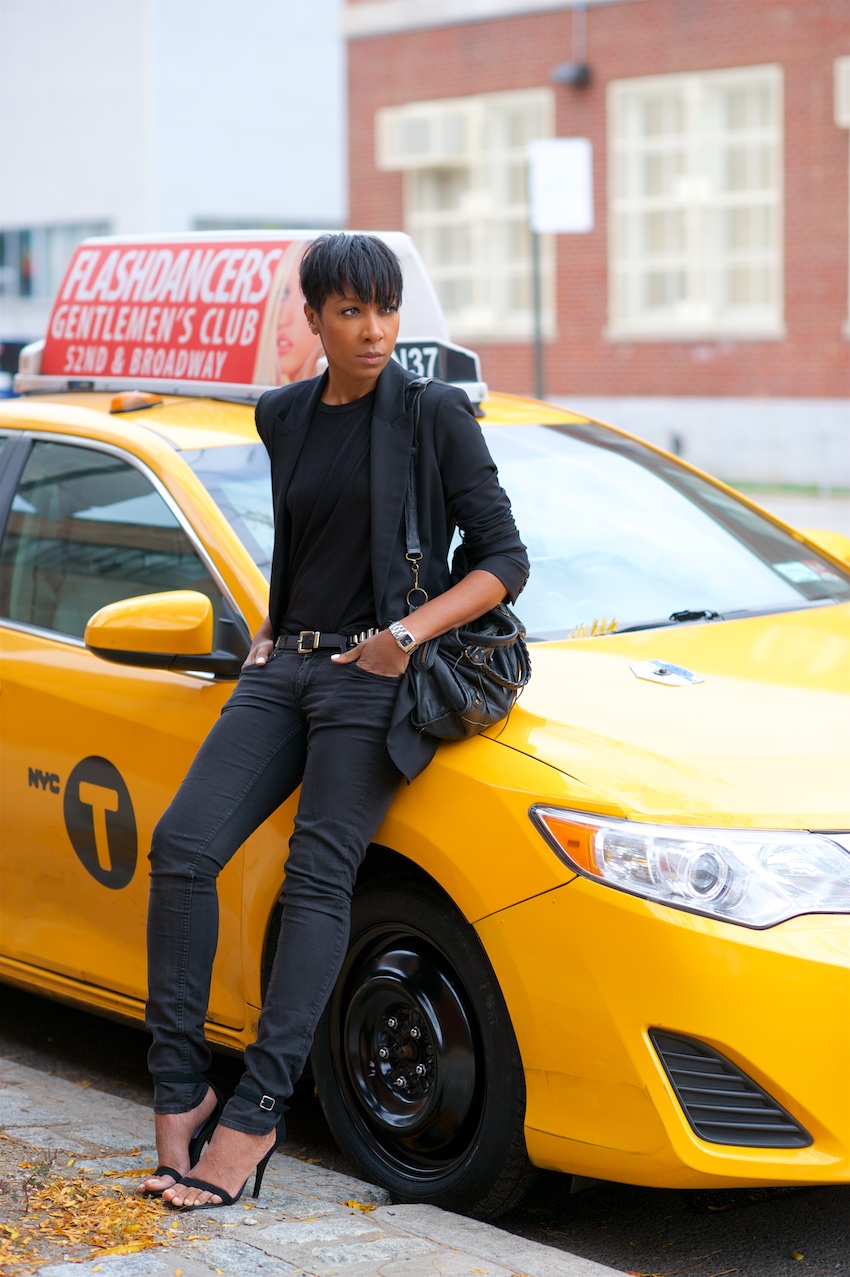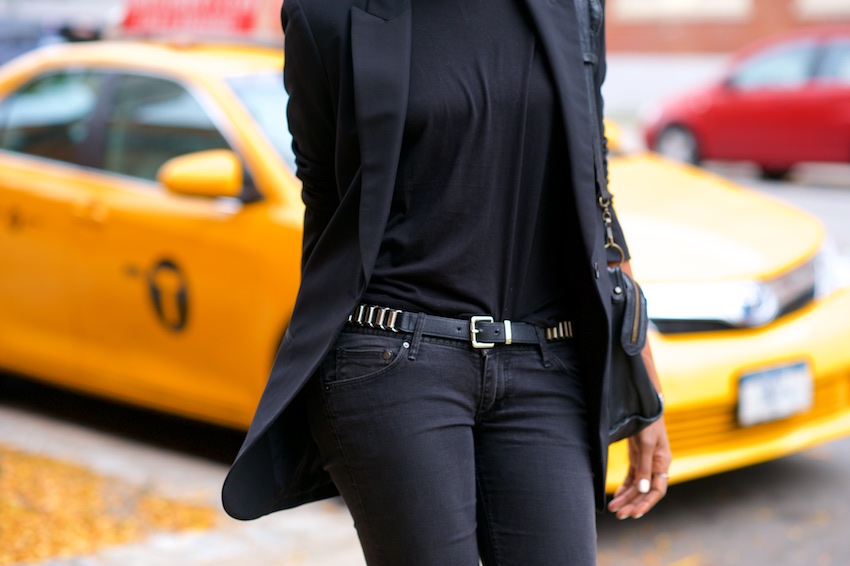 Blazer: Kenneth Cole men.  Try C Meo or Asos premium blazer (love the collar). Jeans: Levis. Try A Gold E or Shoes: Steve Madden. Bag: Balenciaga (new) or get one pre-loved from places like Vestiaire Collective.  Belt: Zara. Watch: Gucci. Shades: Ray-Ban
 Granted I was only out for maybe three hours so this probably doesn't really count as an OOTD.    Regardless it's a reminder to me to wear all black or at least remember a blazer when staring blankly at the wardrobe in the morning.
Mine is the top half of a men's suit but you can easily find blazers on both sides of the men's/women's shop divide.  The men's tends to have a simpler cut that I prefer.  Generally I'd go with something oversized like my white one (I still have it) but with Christmas parties etc coming, I'm seeing some cool tuxedo options – so good buttoned up with camisoles or a badass bra peaking plus wide leg pants.
Ok so now I'm talking myself into doing a post on cool party outfits…