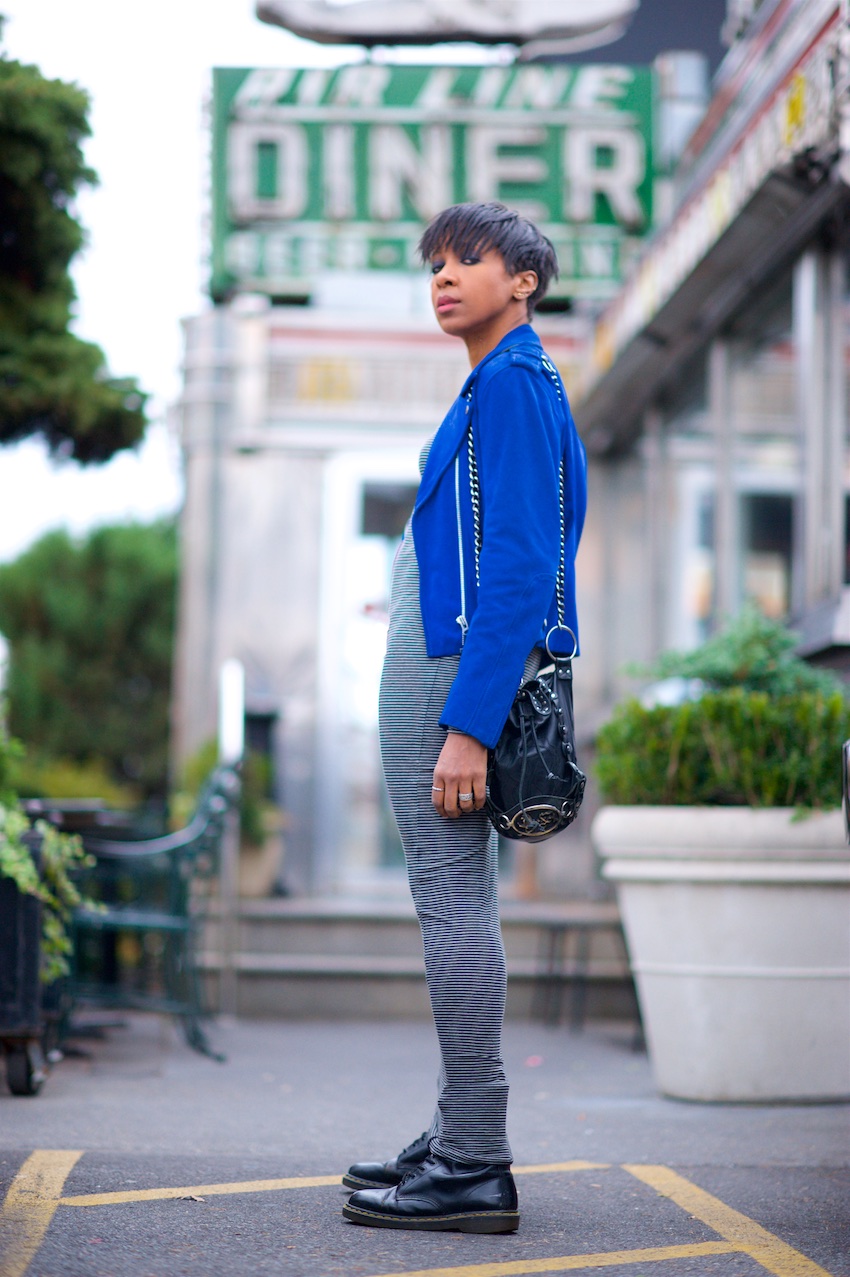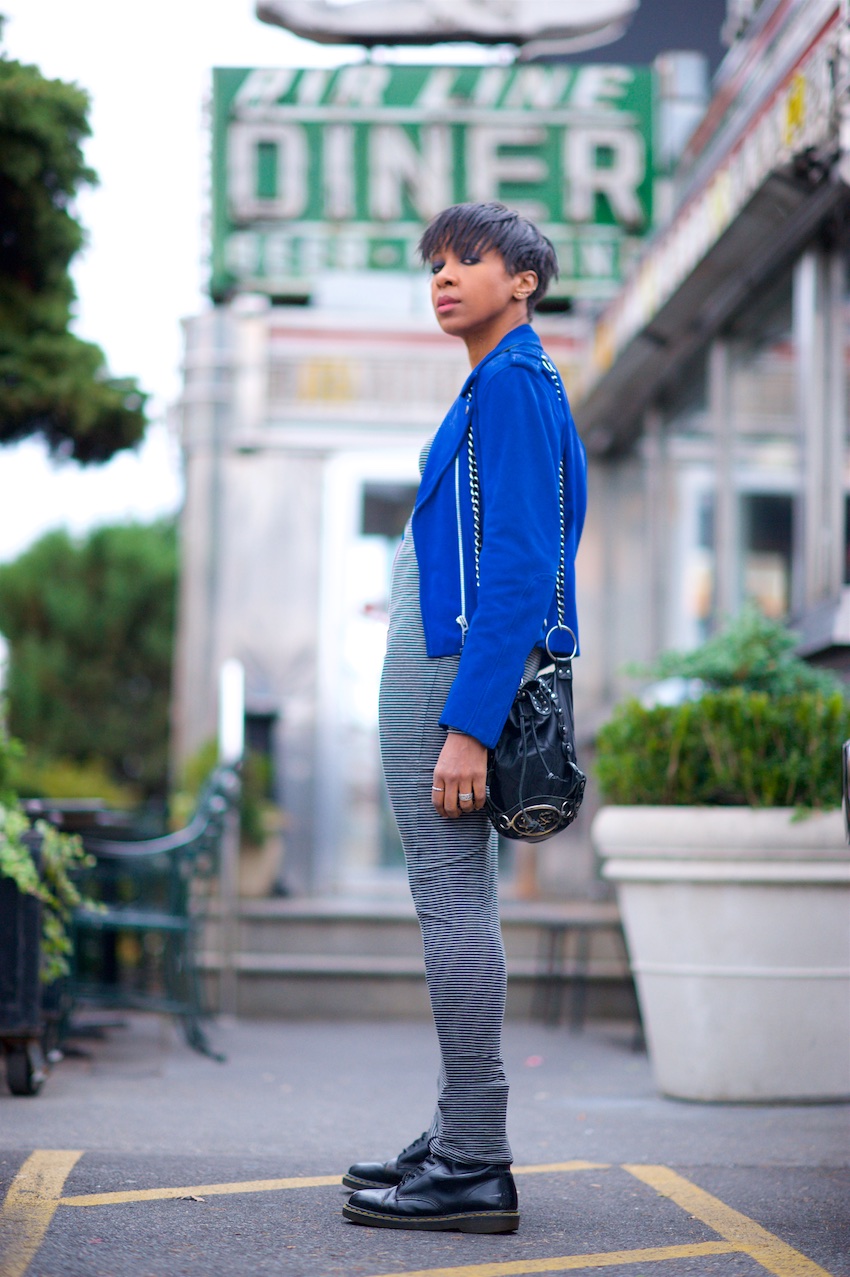 Two fave things in one post: Acne's suede jacket and Jacksons Diner! Remember this 2009 post shot there?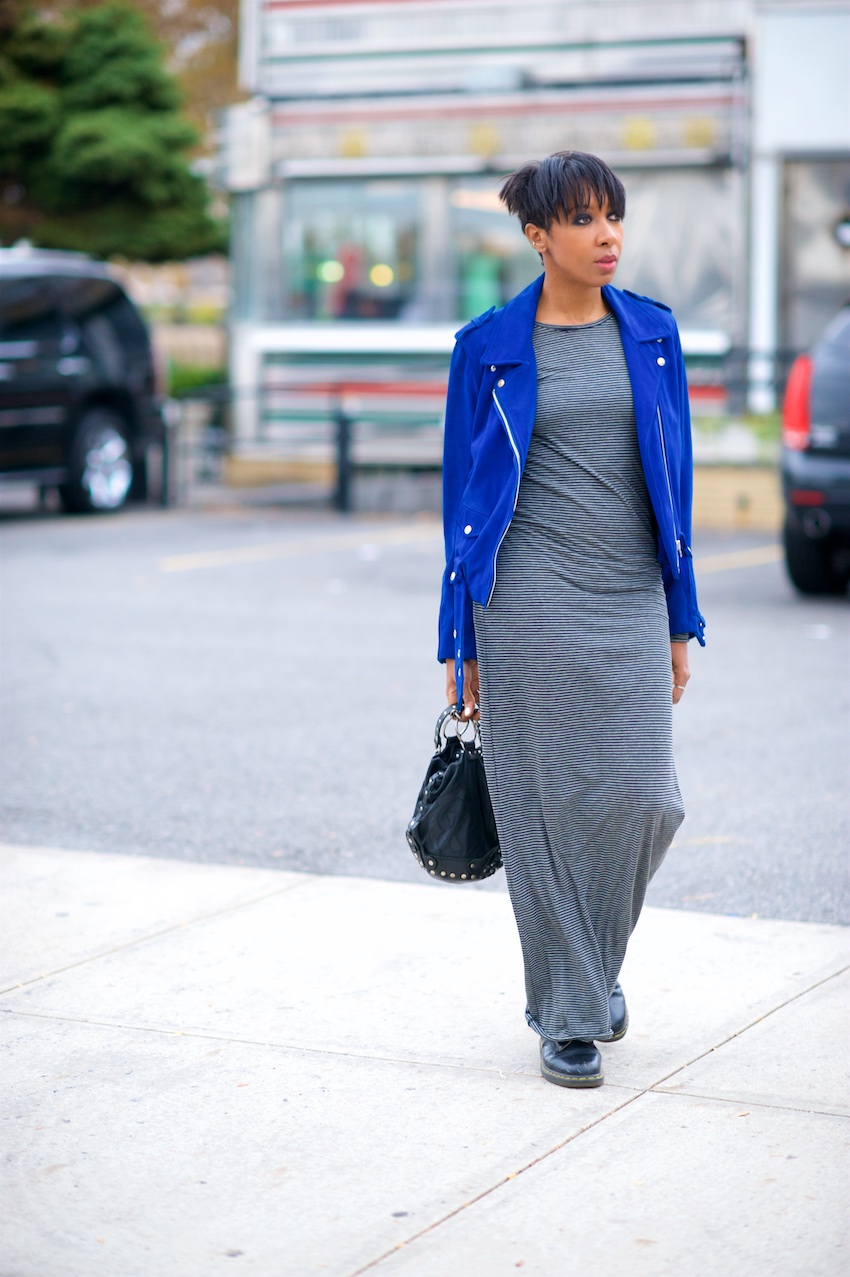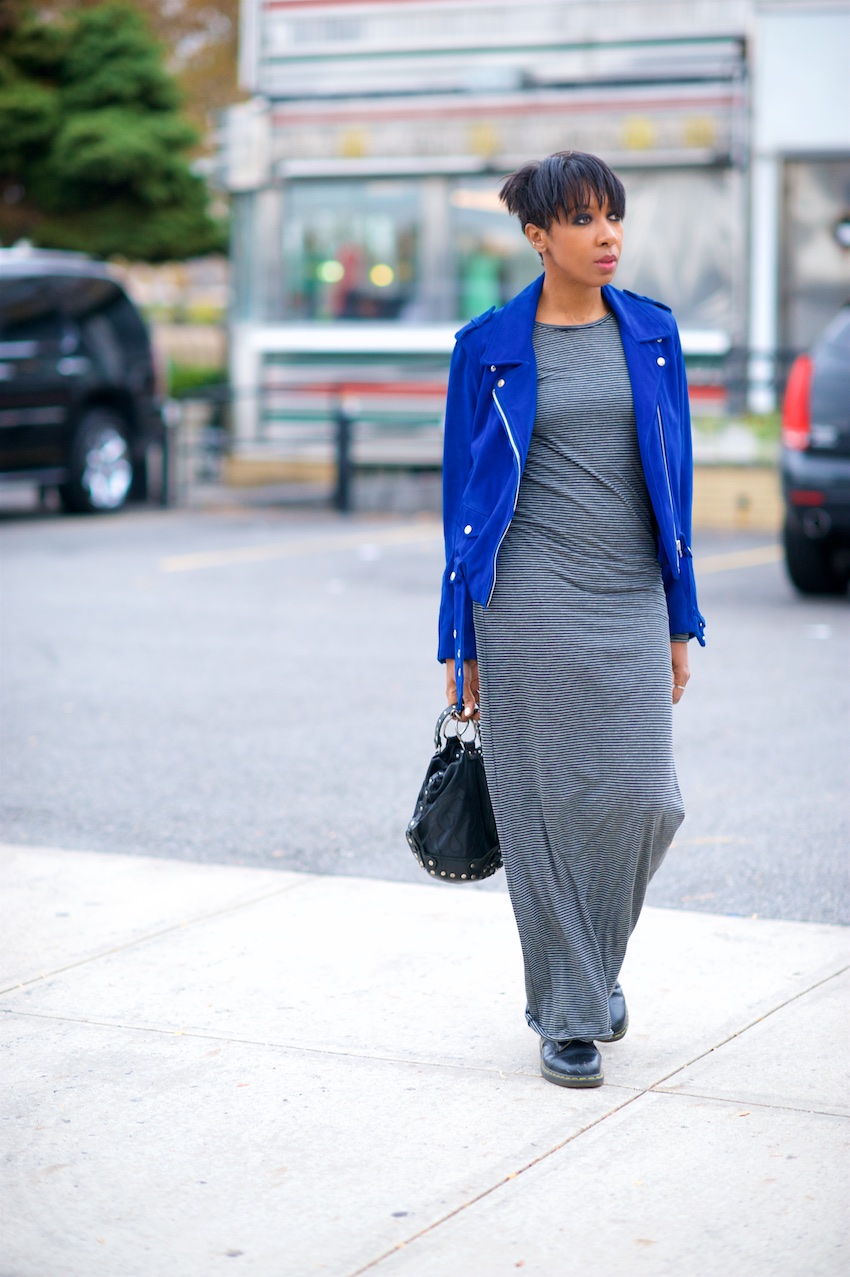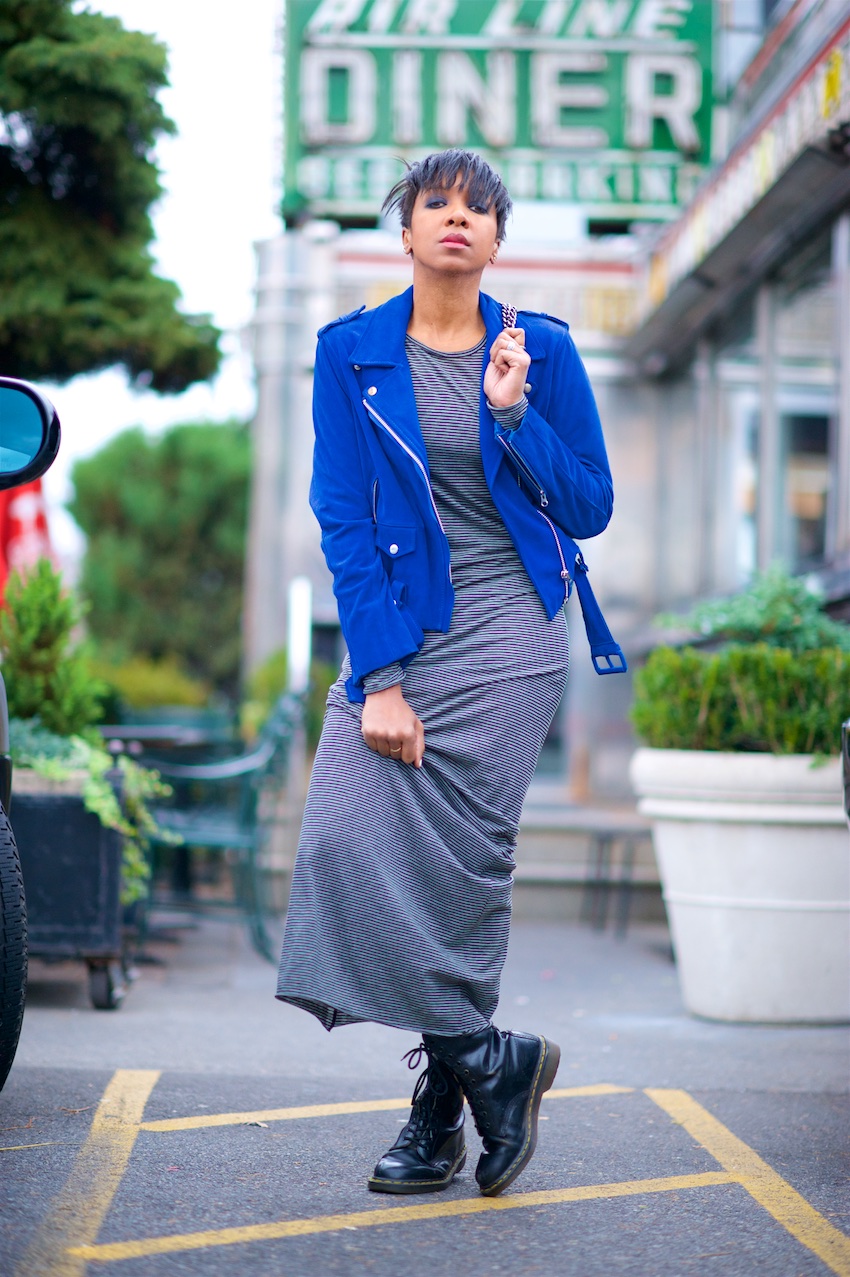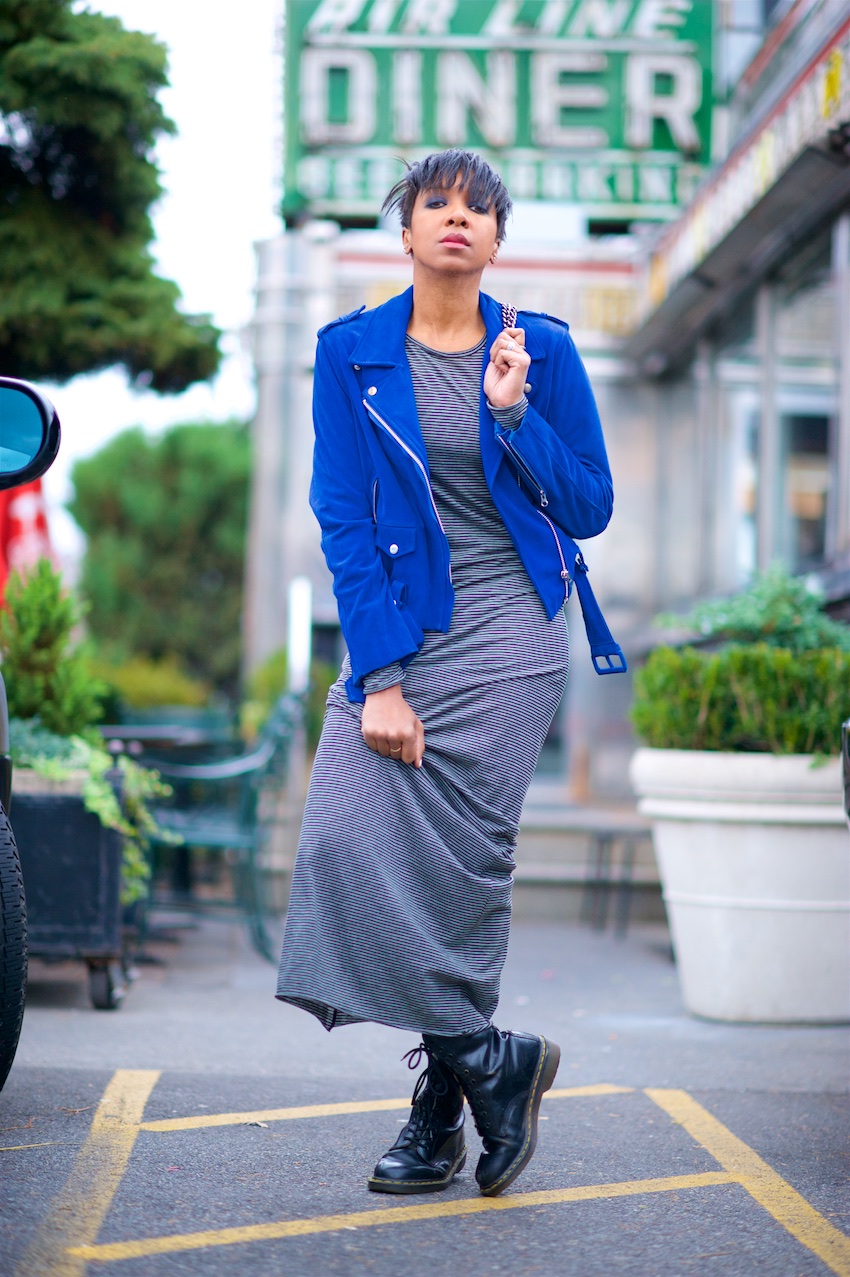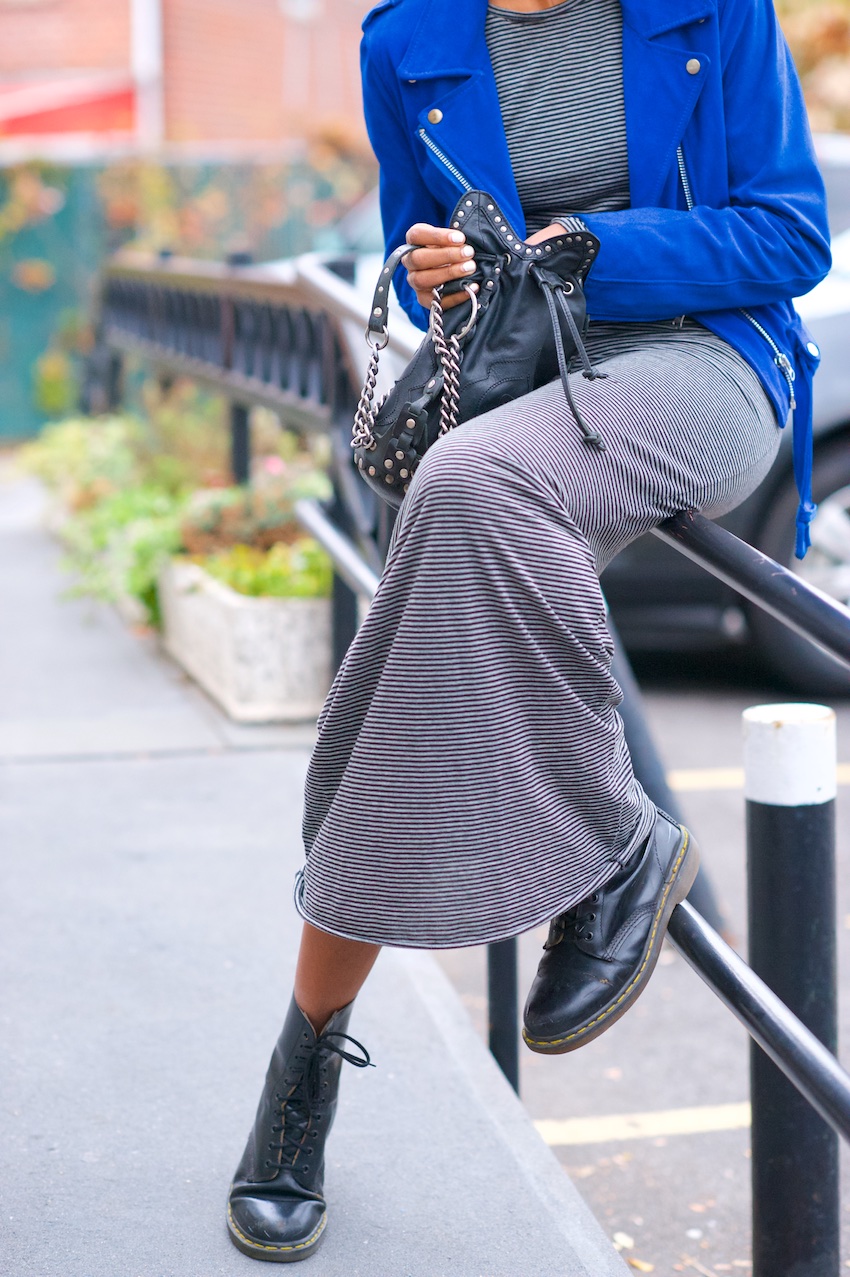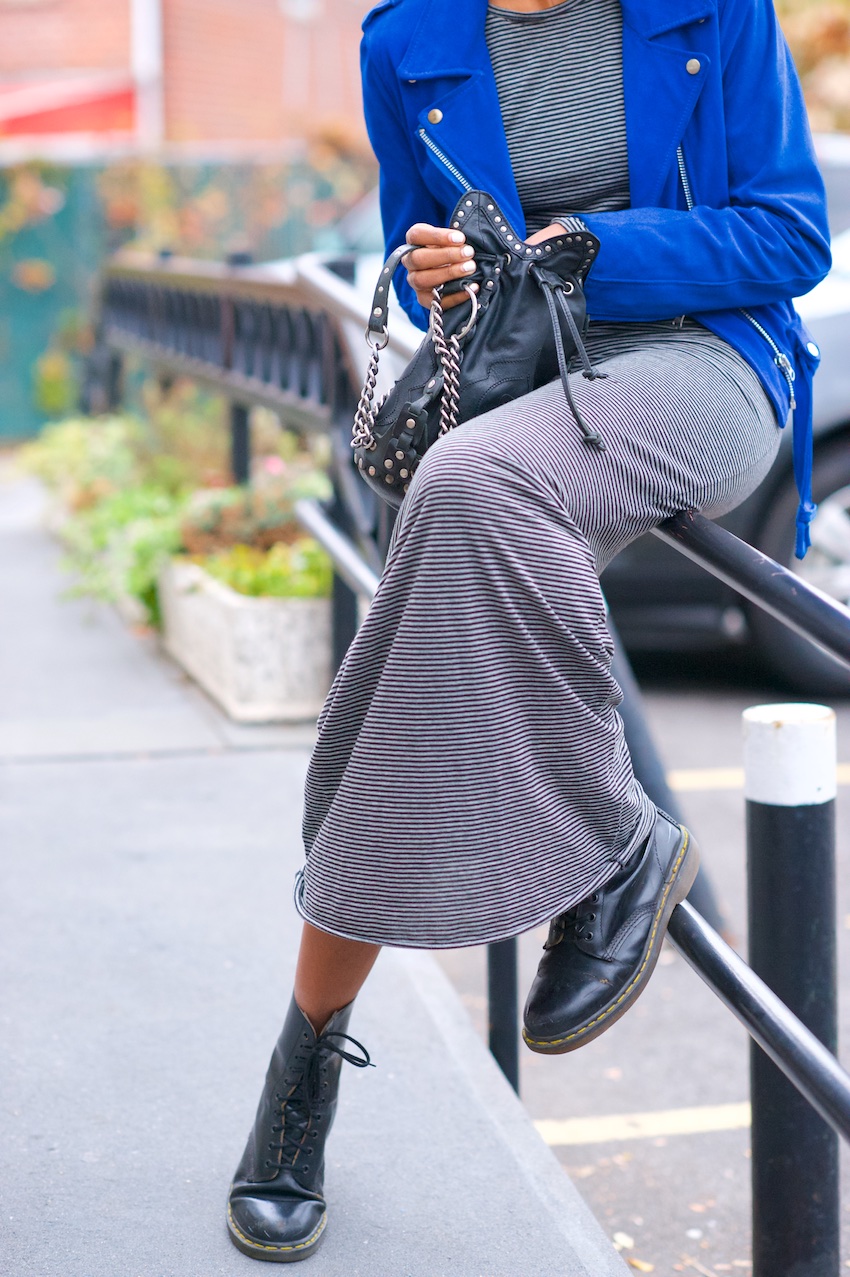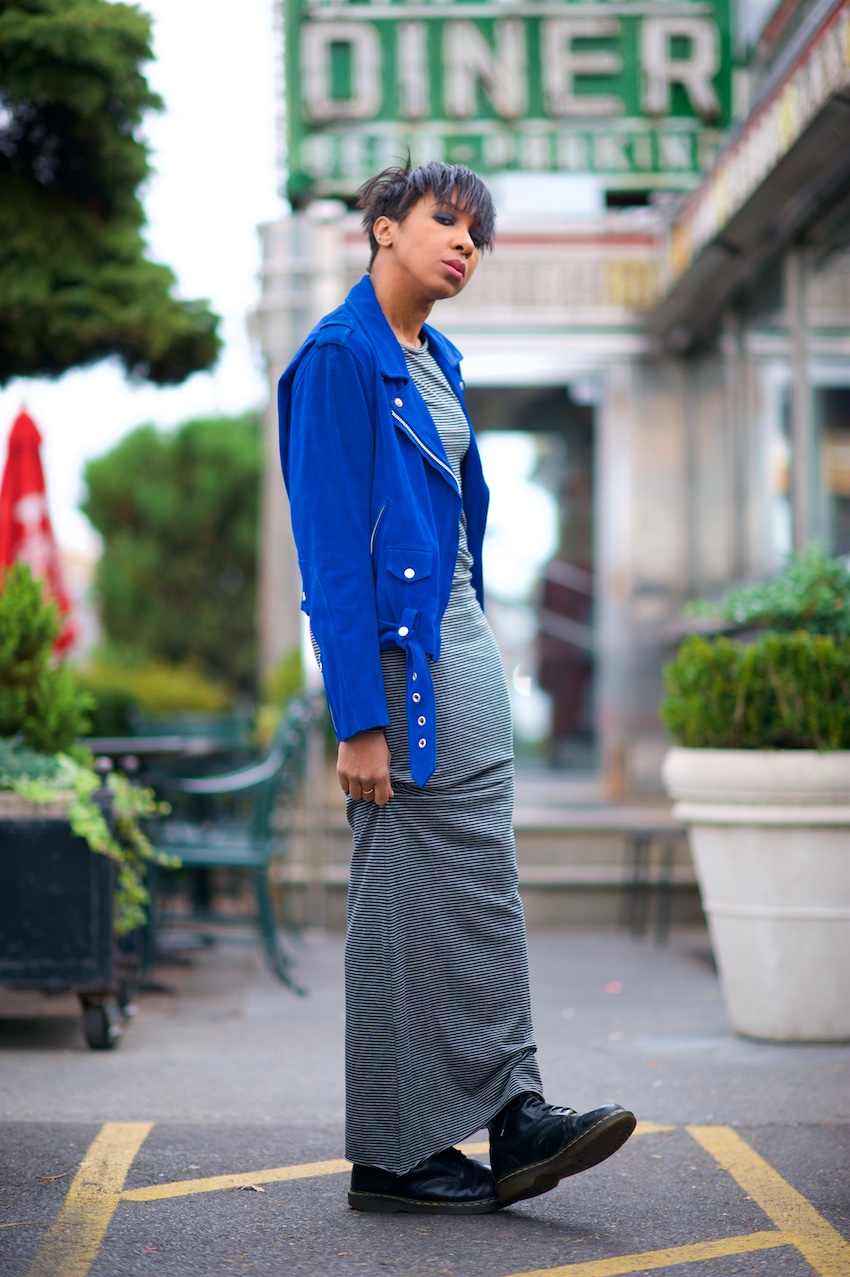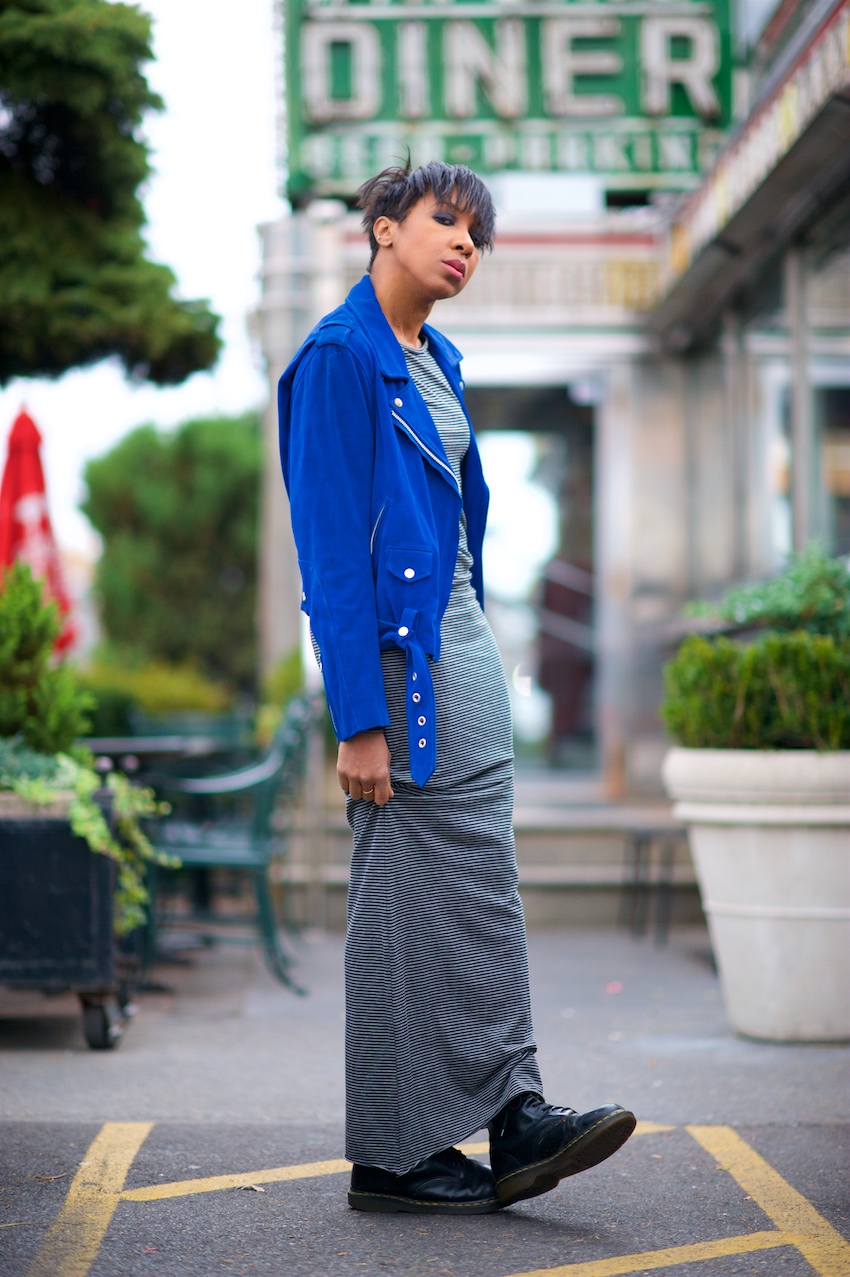 Note: The take-this-picture-so-we-can-go-eat-already face
Suede jacket: ACNE.  Cool biker suedes from Club Monaco, Veda, Mango or Revolve.  Bag: Thrifted.  Dress: Zara.  Try Enza Costa (on sale) or Sisley. Boots: Doc Martens.
Biker jackets in suede are gorge but are still not seen that much considering the price range is huge now. Have you considered one or tried one on?  Even faux suede is a good dupe for the real deal.
I found mine at Tokyo Seven consignment which was a true angels singing/clouds parting moment.  You can see the green version on Hester in the older Full Monty post – how good is that green?!  Other faves are suede jackets in neutrals like BlankNYC in burgundy or Walter Baker in wheat (on sale)!
Tip:  Layered under oversized wool coats,  they're good for a flash of color.
ps.  If anyone's after an authentic American diner fix then you have to visit the Jackson's Hole diner in Astoria that's in these photos. It's like stepping back into an old fifies restaurant.  I've tried other locations (it's a chain) but nothing comes close to this one.  Long term readers know I love this place.
pps. There was a giant wool scarf with this outfit but I left it in the car!!