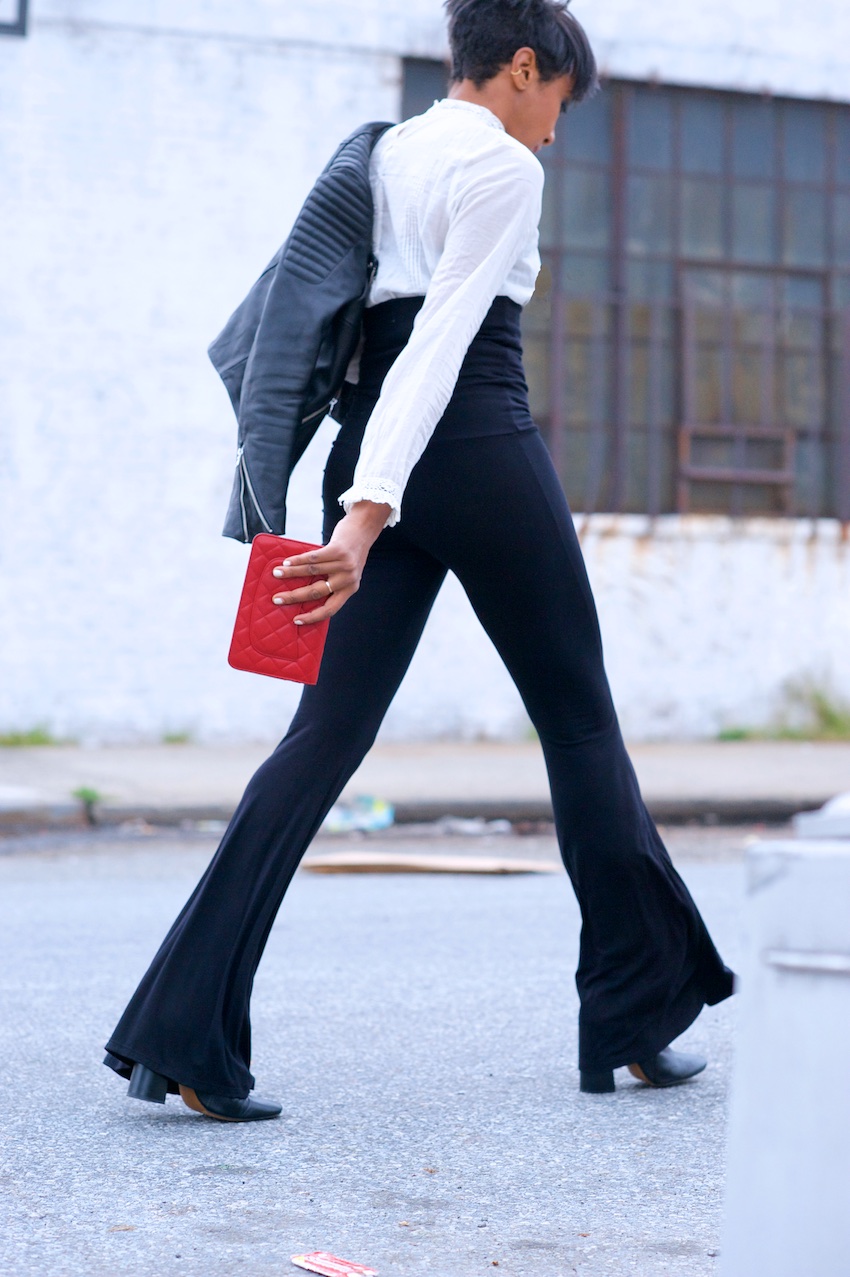 Here's another case of wardrobe shopping because I found these flares by accident in there.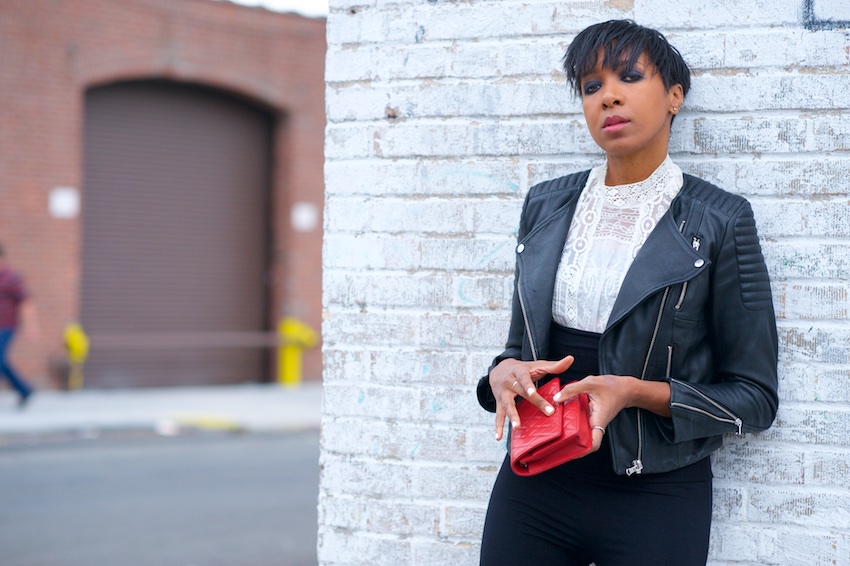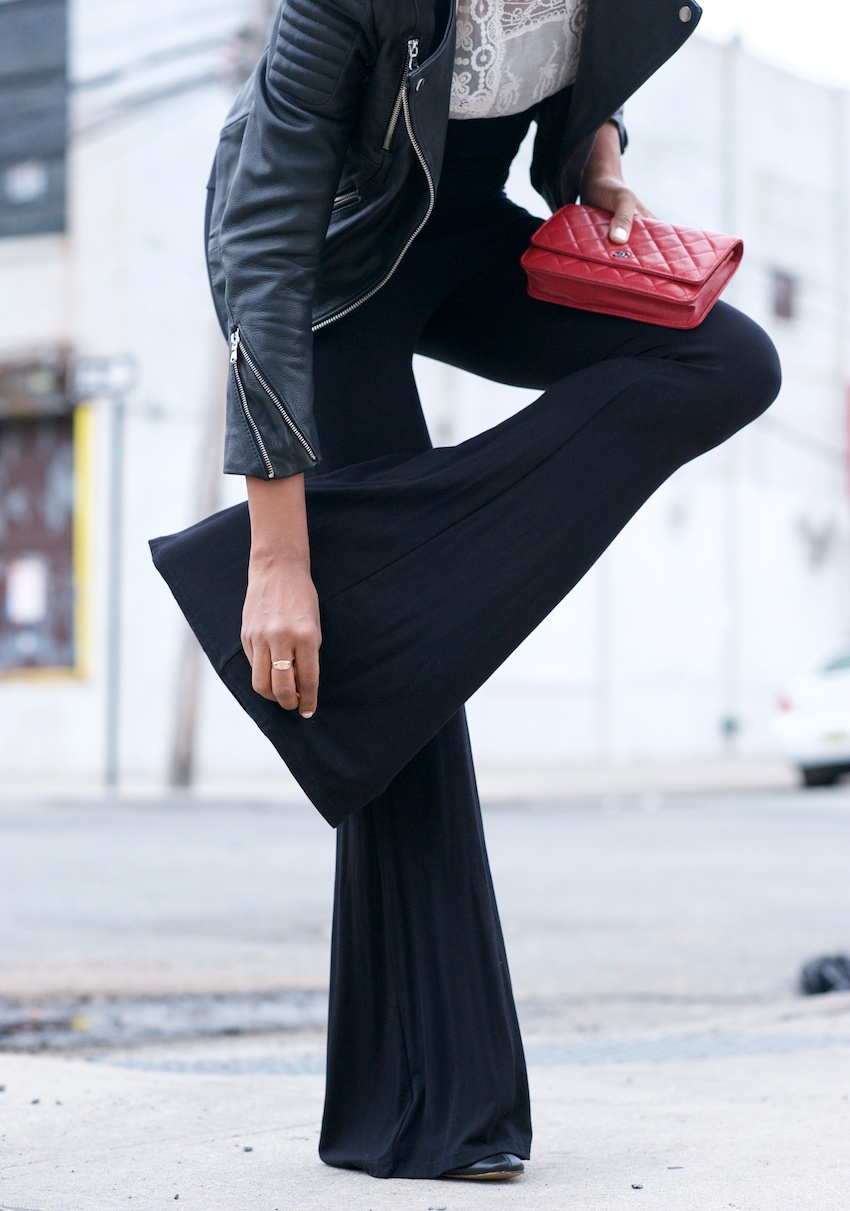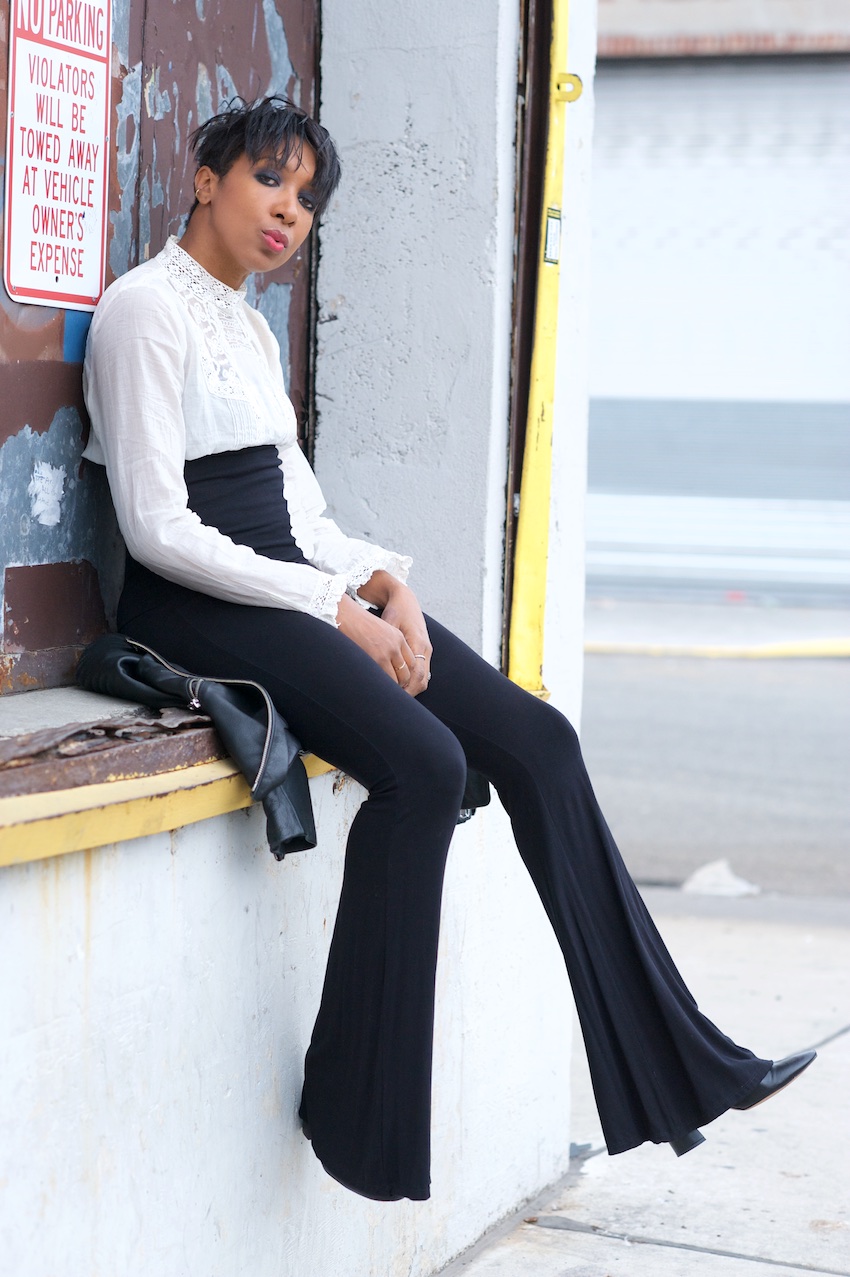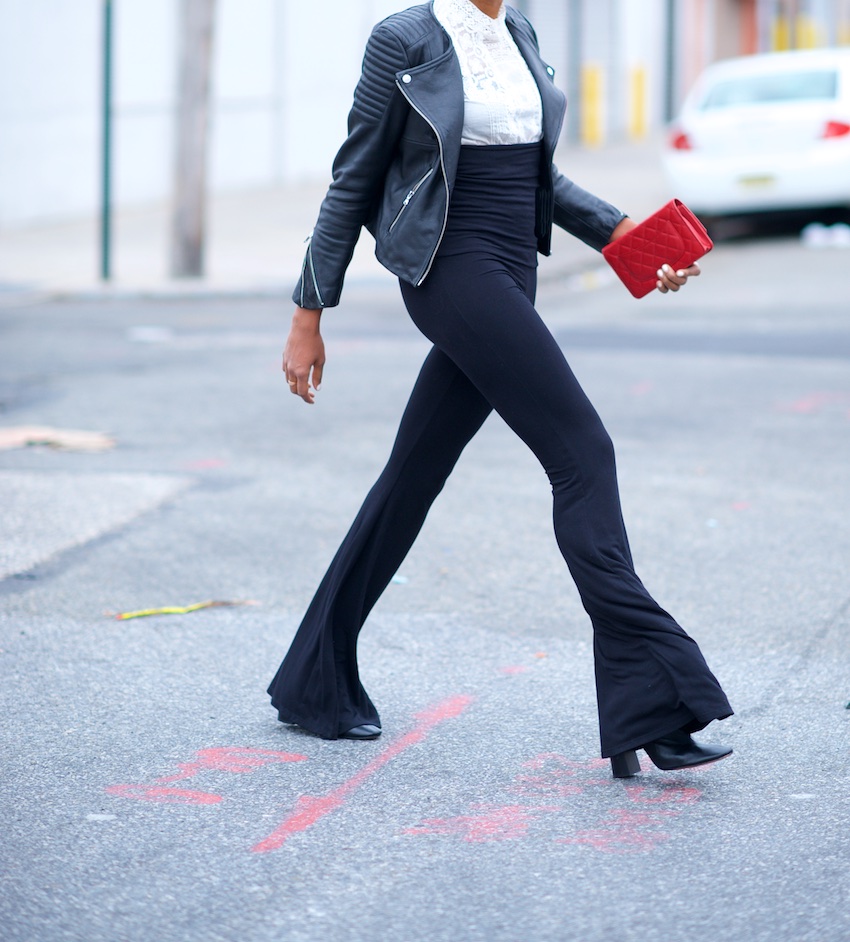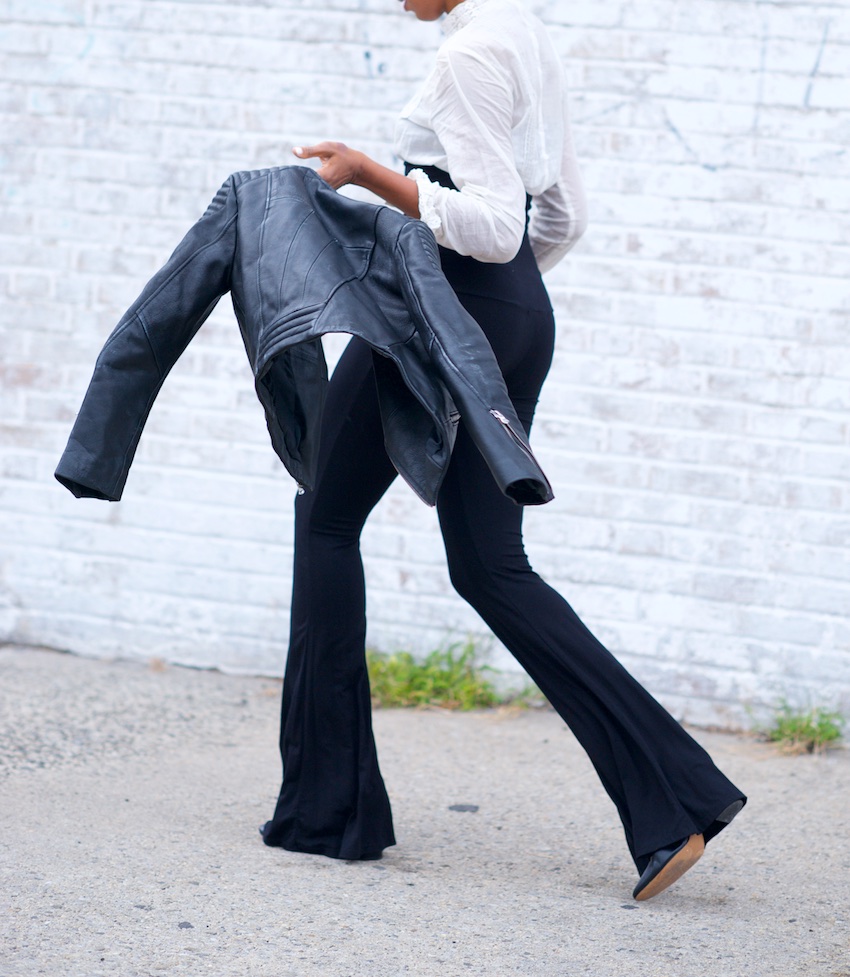 Leather jacket: H&M.  Also like All Saints jackets.  Blouse: Forever21.  Boots: Zara. Better photos of them in the Print Clash post. Flares: Random. Similars from Free People and Asos, Bag: Chanel wallet on chain. Found on Fashionphile and Vestiaire Collective
What did you lot get up to this weekend? Mine was pretty uneventful apart from a treat meal out with Michael one early mild evening and finding these bell bottom trousers.   I have no idea when I got them (about two years ago or more?) or where.  Either way I wore them again after the "I forgot I had these." It's the classic case of shopping in your own wardrobe.
The flares are like the dressier version of my usual denim bells.   The waist band on these folds up or down meaning they must be random work out pants, well sod that – they doubled as something else for now.