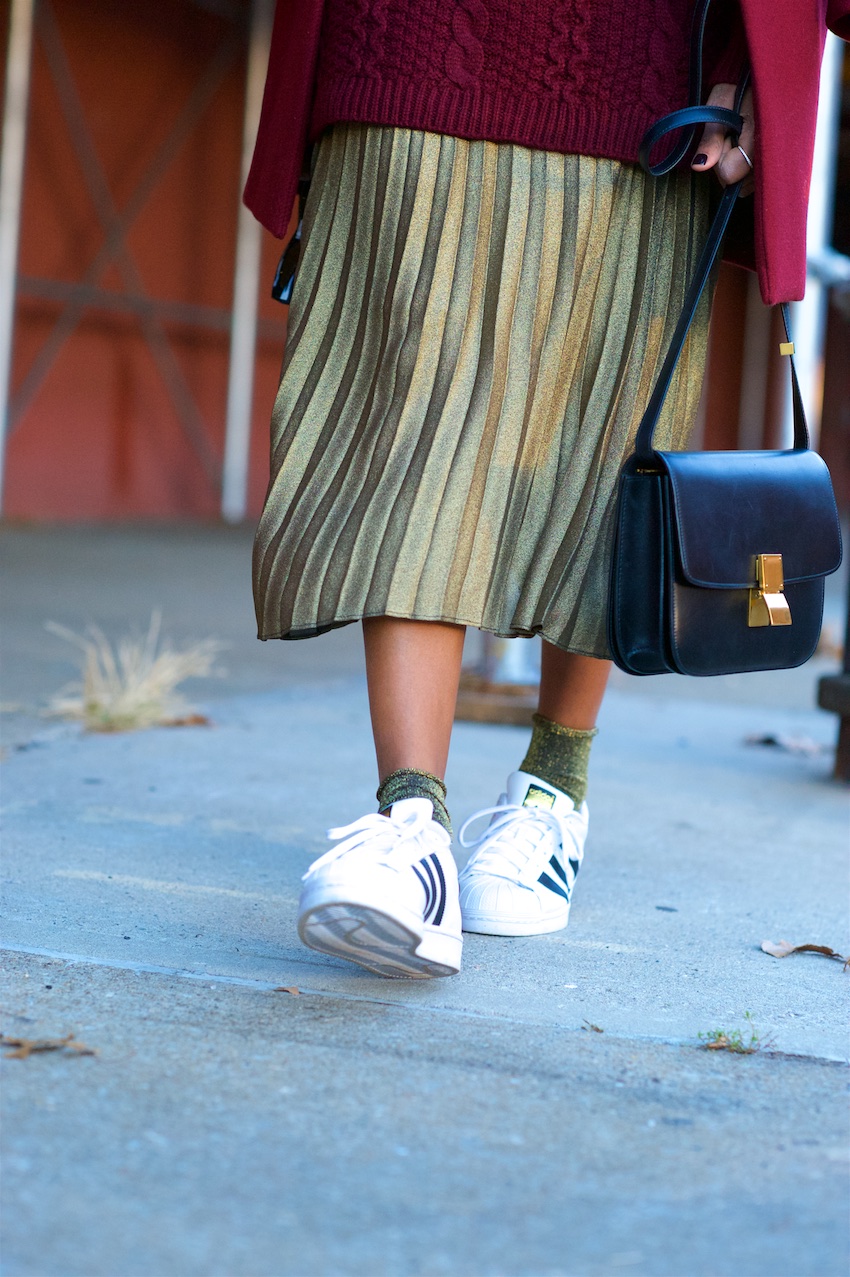 How to take a gold metallic pleated skirt into night.
Clue: It's something you are probably already doing…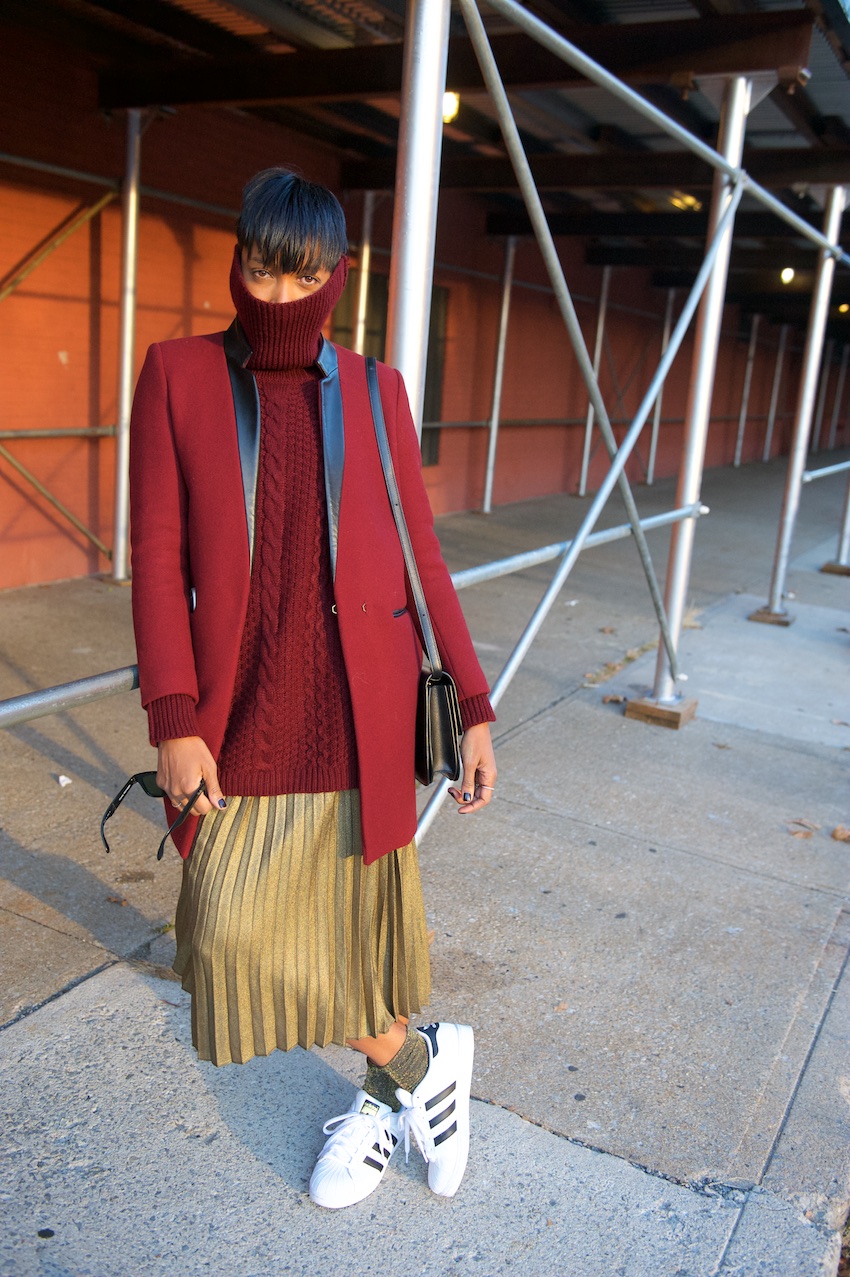 So you go from polo neck ninja and Adidas…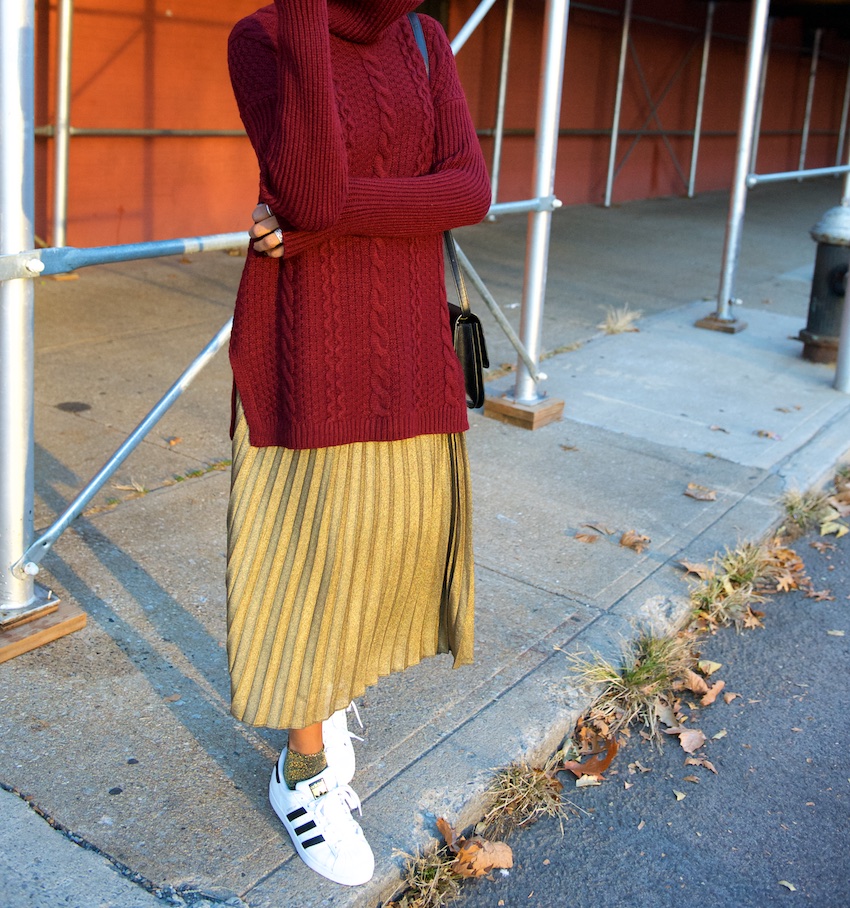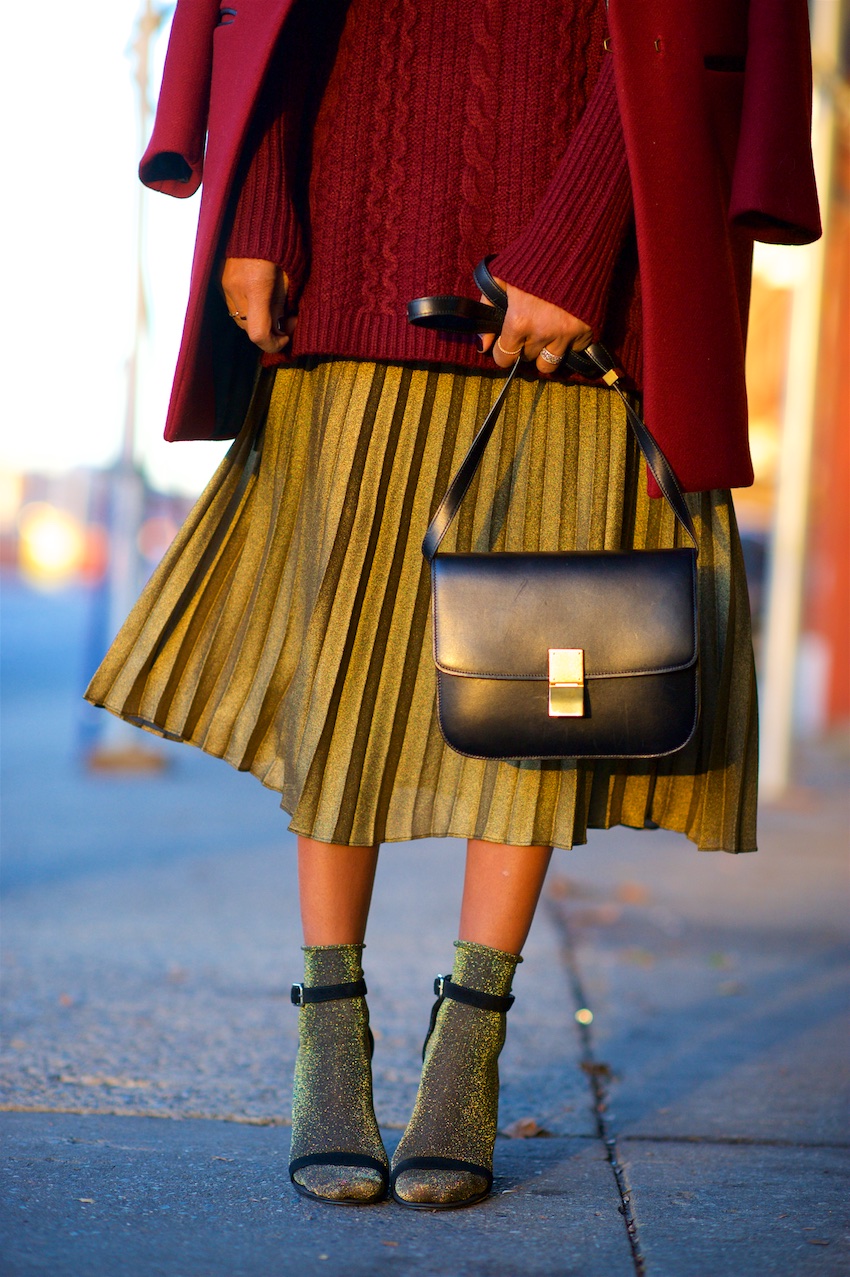 … To strappy heels.  No big thing but it still surprises how changing the shoe takes something from casual to semi-elegant.
Coat: Sandro.  Jumper: Forever21 (love).  Skirt: Reiss. Similar from Ralph Lauren or Topshop's printed version.  Socks: Topshop.  Heels: Steve Madden. Trainers: Adidas.  Bag: Celine (another pre-loved one on Fashionphile who friends and I have bought from). Shades: Ray-Ban
Even though I live in laid back looks, I've got to side with the heels this time.  All that covering up from the knit, coat and long skirt gets balanced out with a barely there heel.  In a pinch I reckon that this look is a fast after work type transition if you're still looking for holiday outfit ideas for maybe an office party.
I LOVE this gold pleated skirt. When the sun hits it, I quietly go: "wow" like a child. I know quite sad.  I got mine in two sizes up to hang like a proper midi.
 Check out my style video on Instagram to see the other way this skirt got styled and let me know if you'd like more videos on there.