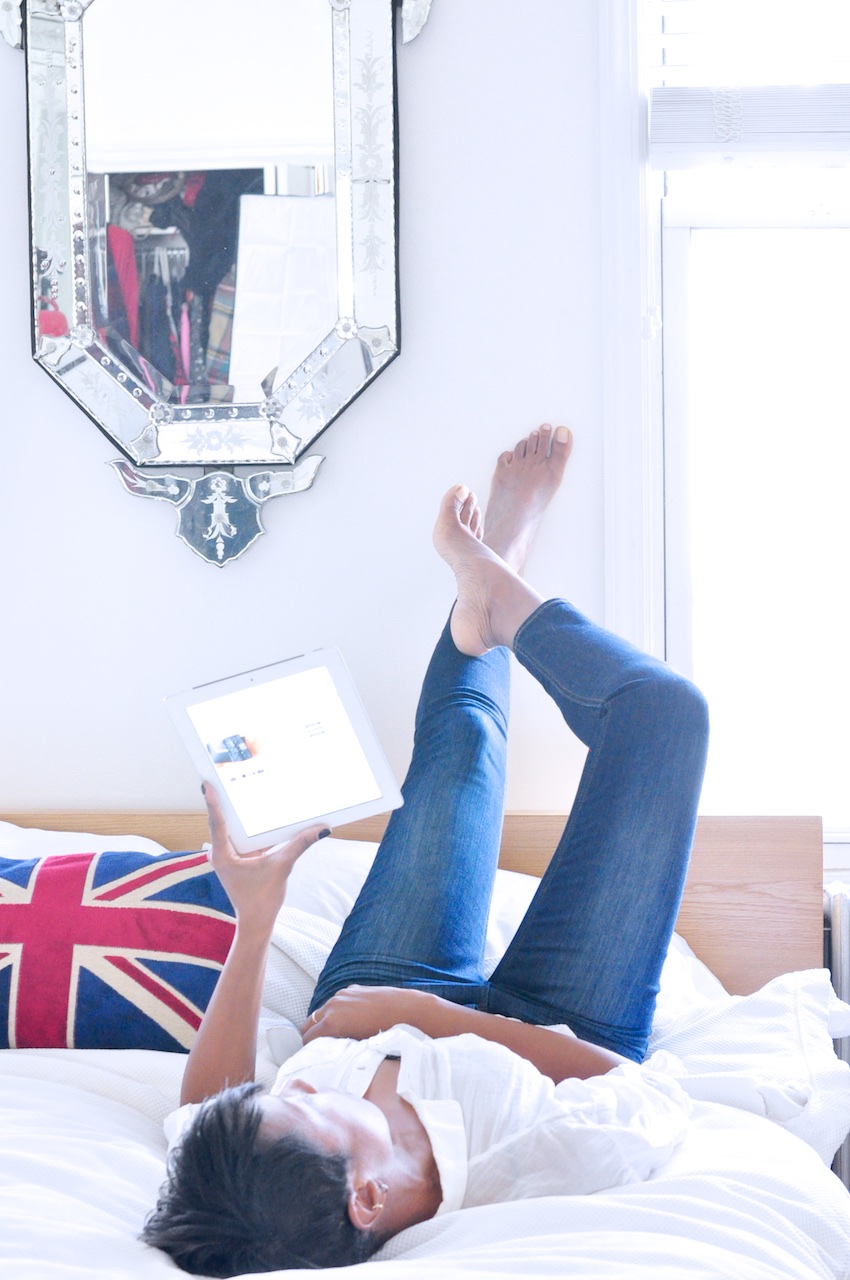 Up there with Netflix binging, I have guilty pleasure rituals at home. The thing is, mine are really small things that most don't even consider are.
They are what I do on an almost daily basis, especially now that it's colder. Call them rituals. Call them guilty pleasures or just habits but these are my top four…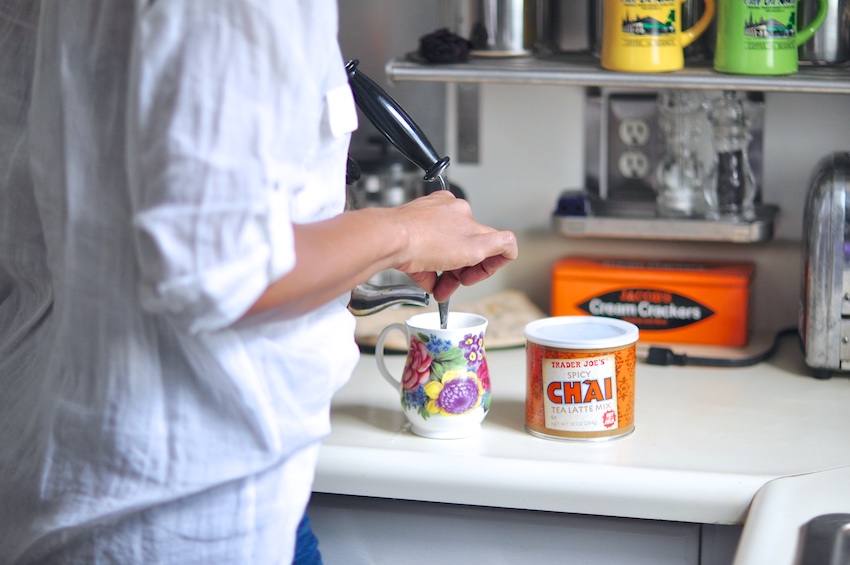 I discovered this tinned gem about five years ago after an old work colleague raved about them. Trader Joe's does a brilliant dupe for Starbucks Chai Tea latte. It's the Trader Joe's Spicy Chai Tea Latte mix. I buy it it by the half a dozen to last me for a few months.
The tins are usually the first to go in their hot drinks aisle (at least at the 14th street union square shop they are) and the mix was recently highlighted by Refinery 29 as one on of their must buy items.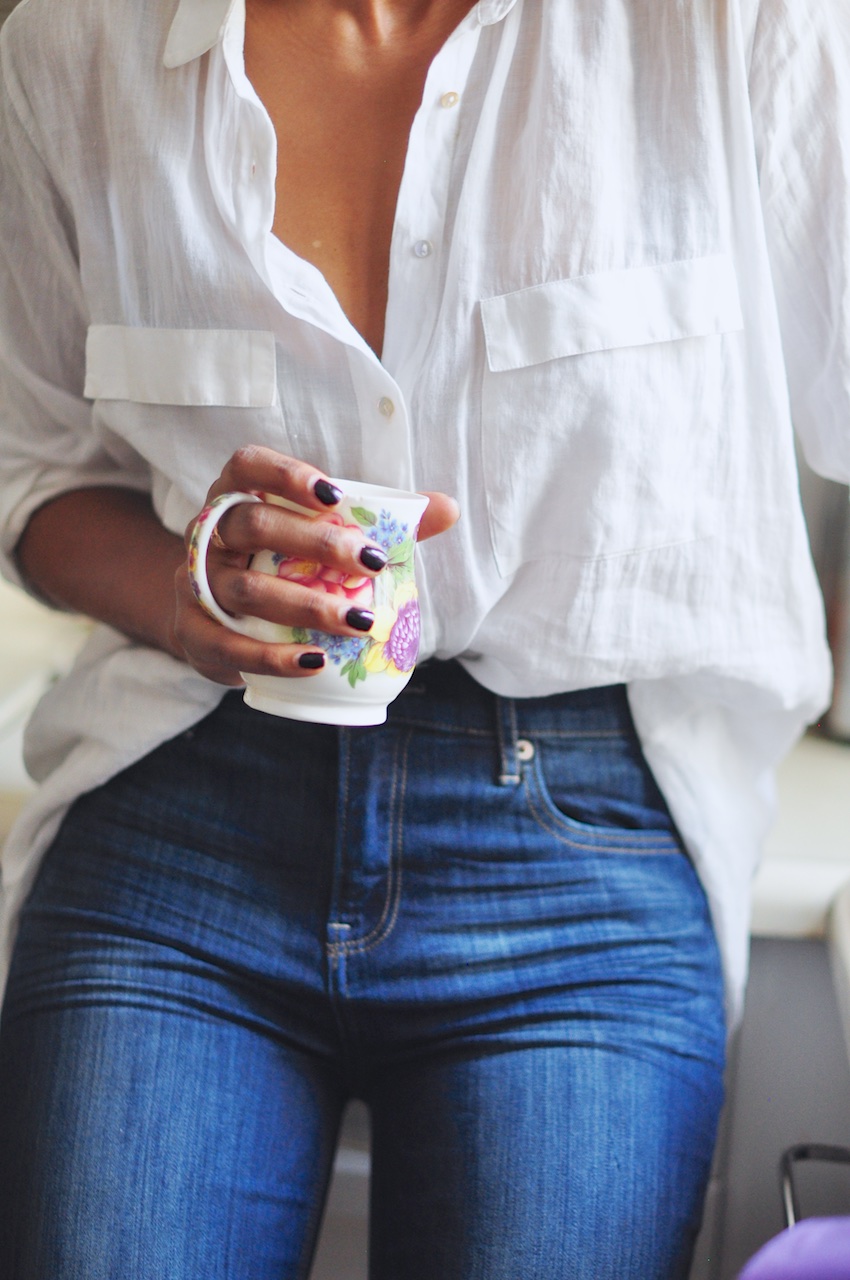 I'll have most hot drinks from out of my bone china cup. Call it psychological but they just taste better from bone china plus they keep the heat longer. This one belongs to my Mum so I feel like it's a personal connection to growing up in London with her since this was one of her favourite tea cups.
You've seen them before in older decor posts here and here, but Diptyque are still my fave scented candles. Usually two hours at a time is enough for a fix. Although once I left the house with one burning. I nearly died when I walked in around six in the evening and saw it still going.
My current favourite is Cannelle, a spicy woody cinnamon scent.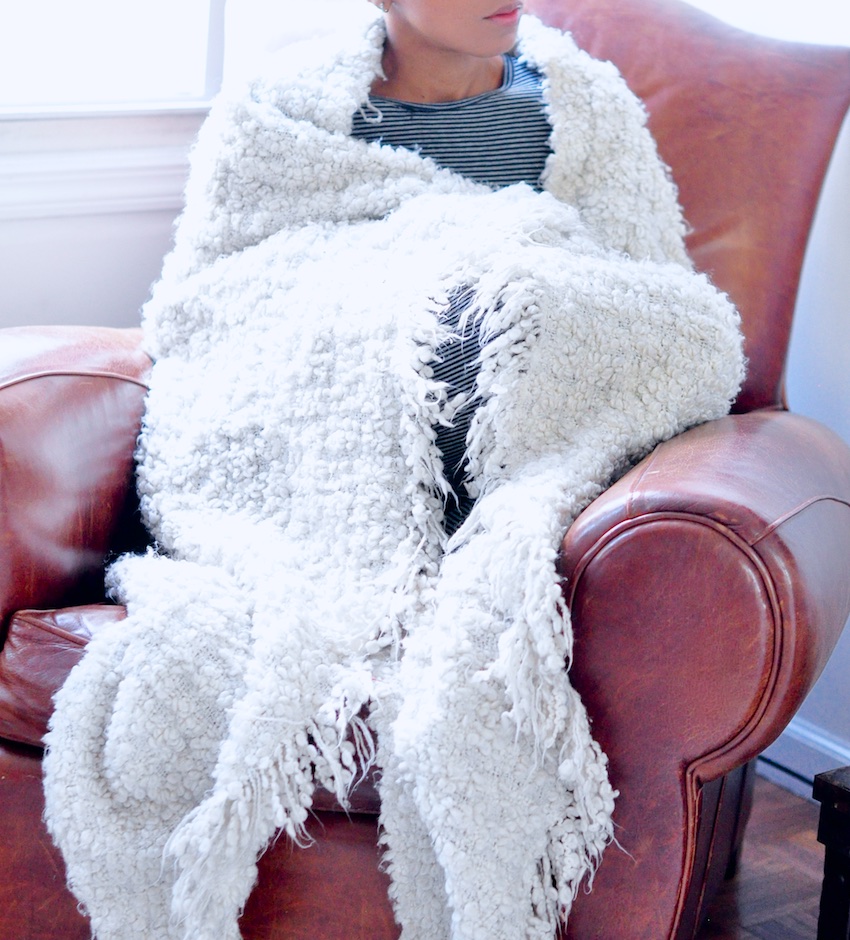 I watch tv with a blanket approx 90% of the time. I don't know why I started doing this but it's like a child-like habit that I can't break . This blanket is about seven years old so I need a new one. I dream of the owning the perfect milky white blanket that's cashmere on one side and a cowhide in wearable form on the other. If anyone's got any recs let me know.
All this talk about my blanket has reminded me that I need to purchase a new mattress soon. I love spending time in my bed, but I recently learned that you should replace your mattress about every 7 years. I have had my mattress for as long as I can remember so the time has definitely come for a new one. I am going to start by looking online for an affordable memory foam mattress and then see if any catch my eye. Do you have any mattress recommendations?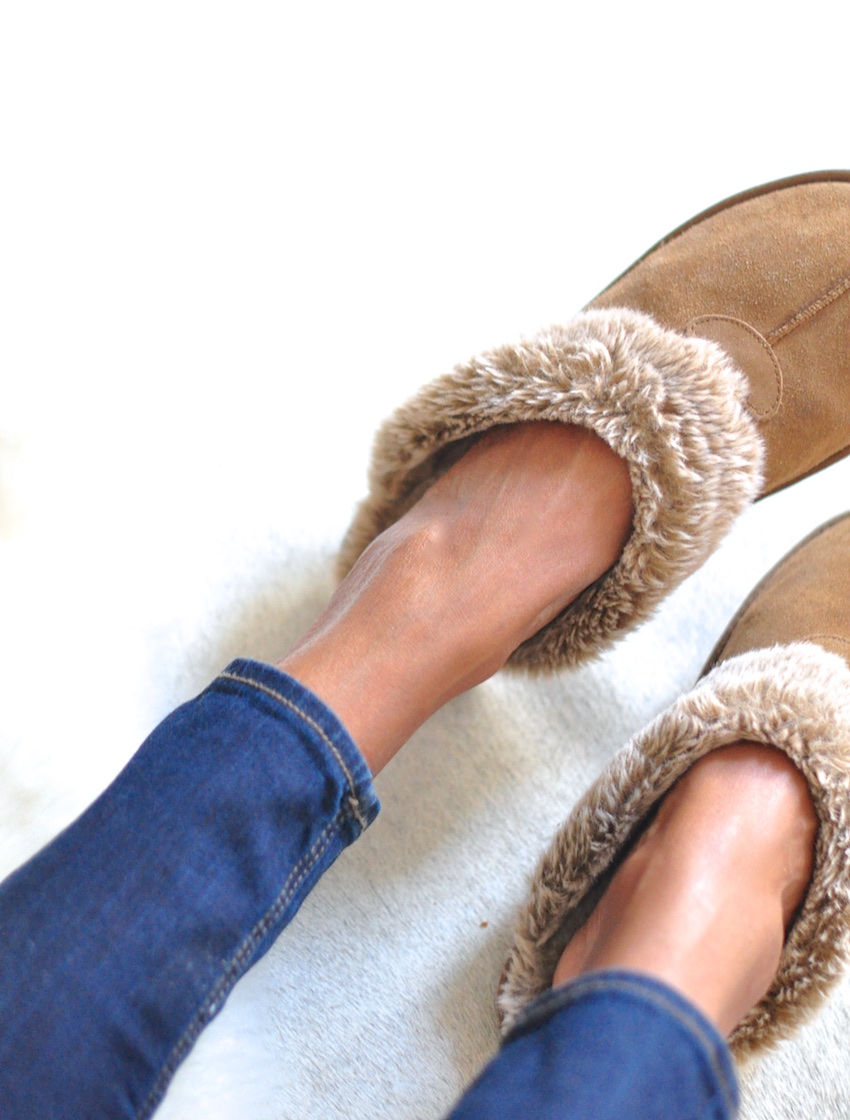 Don't laugh. These ugg-like slippers are not pretty but they are mini duvet covered beds on each foot. Regardless of what they look like they are flipping brilliant.
My other at home guilty pleasures:
Binging on YouTube videos + Surfing forums + On Demand binging + Staying in pajamas till after 10