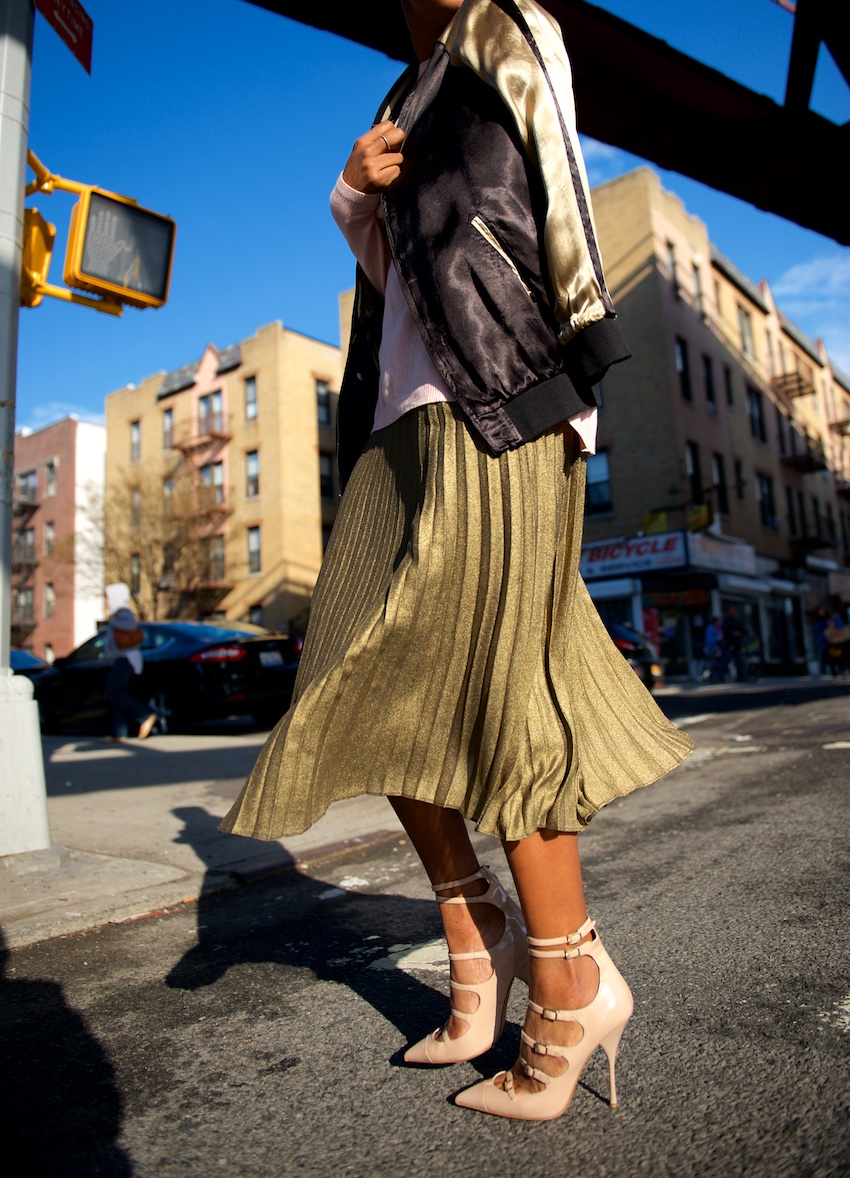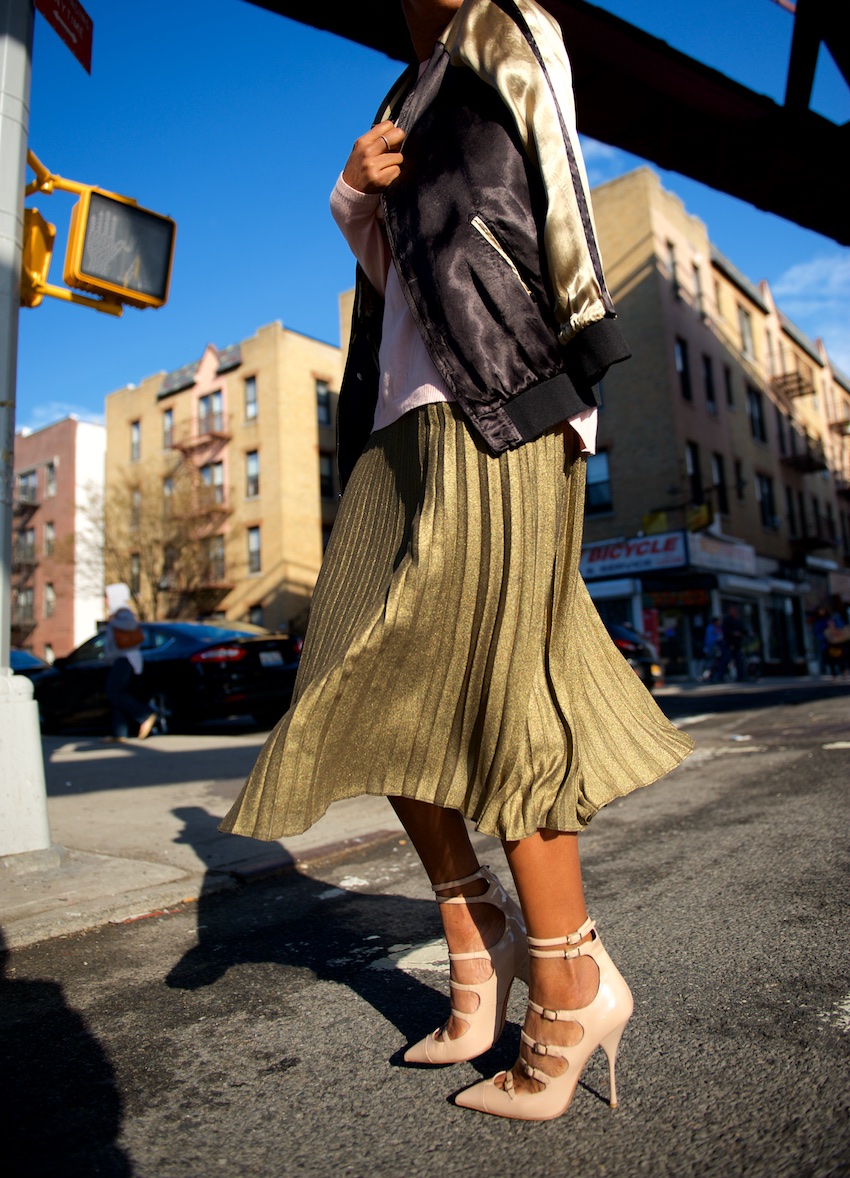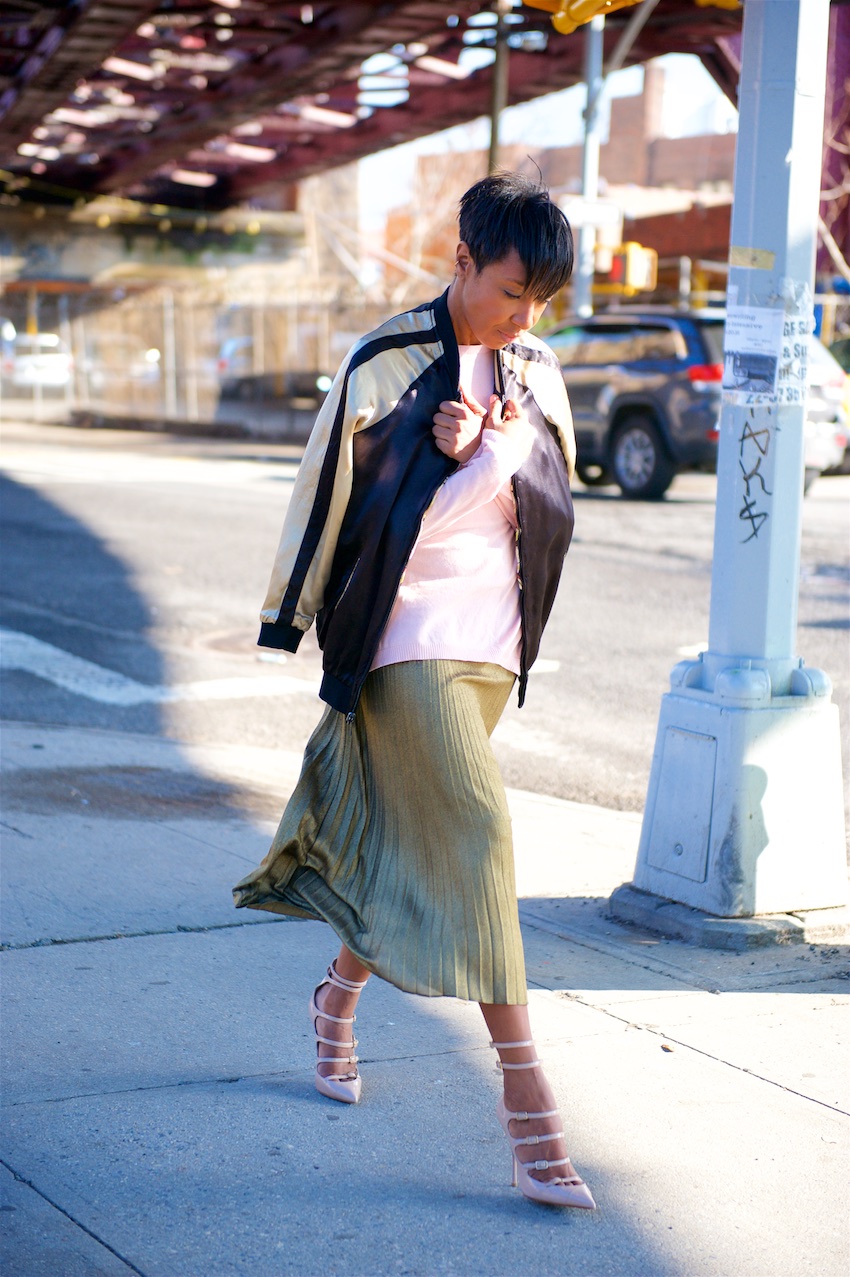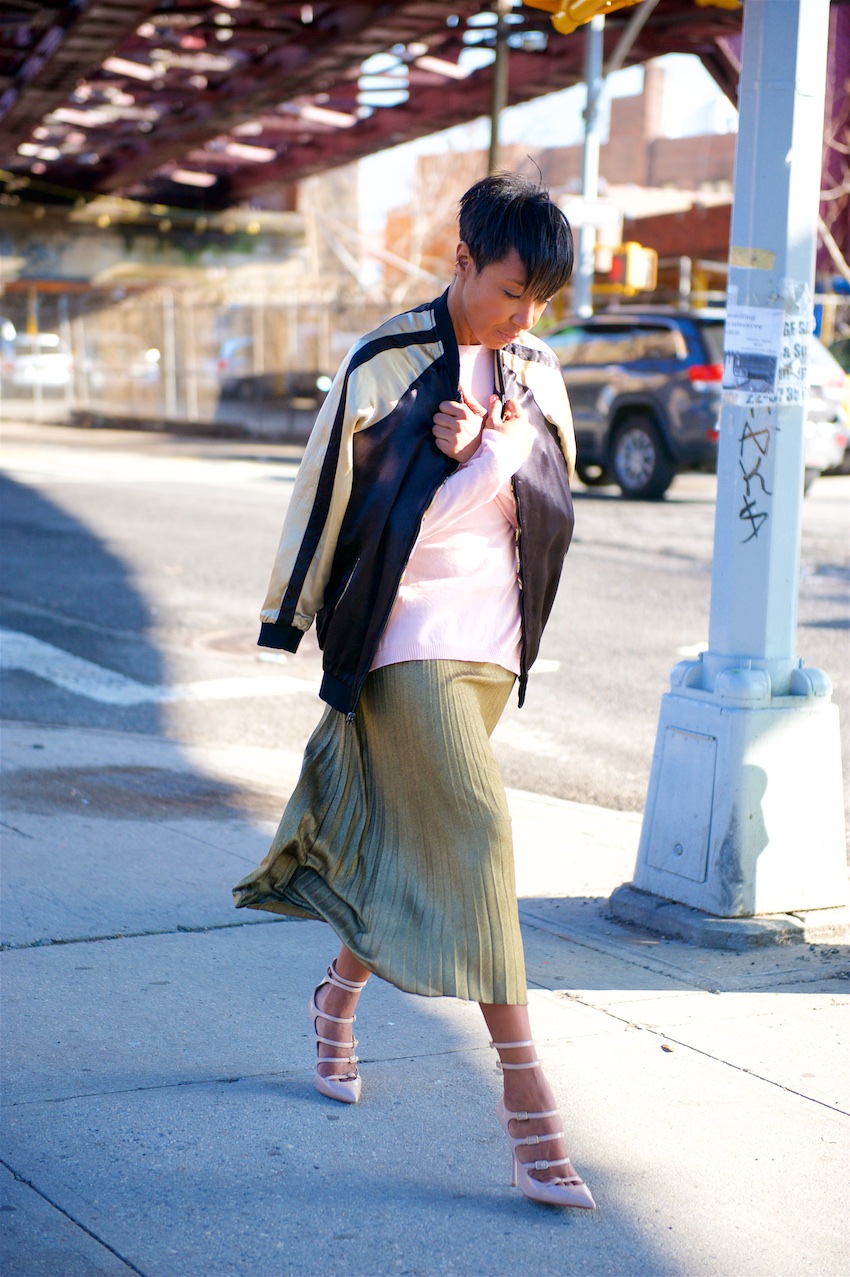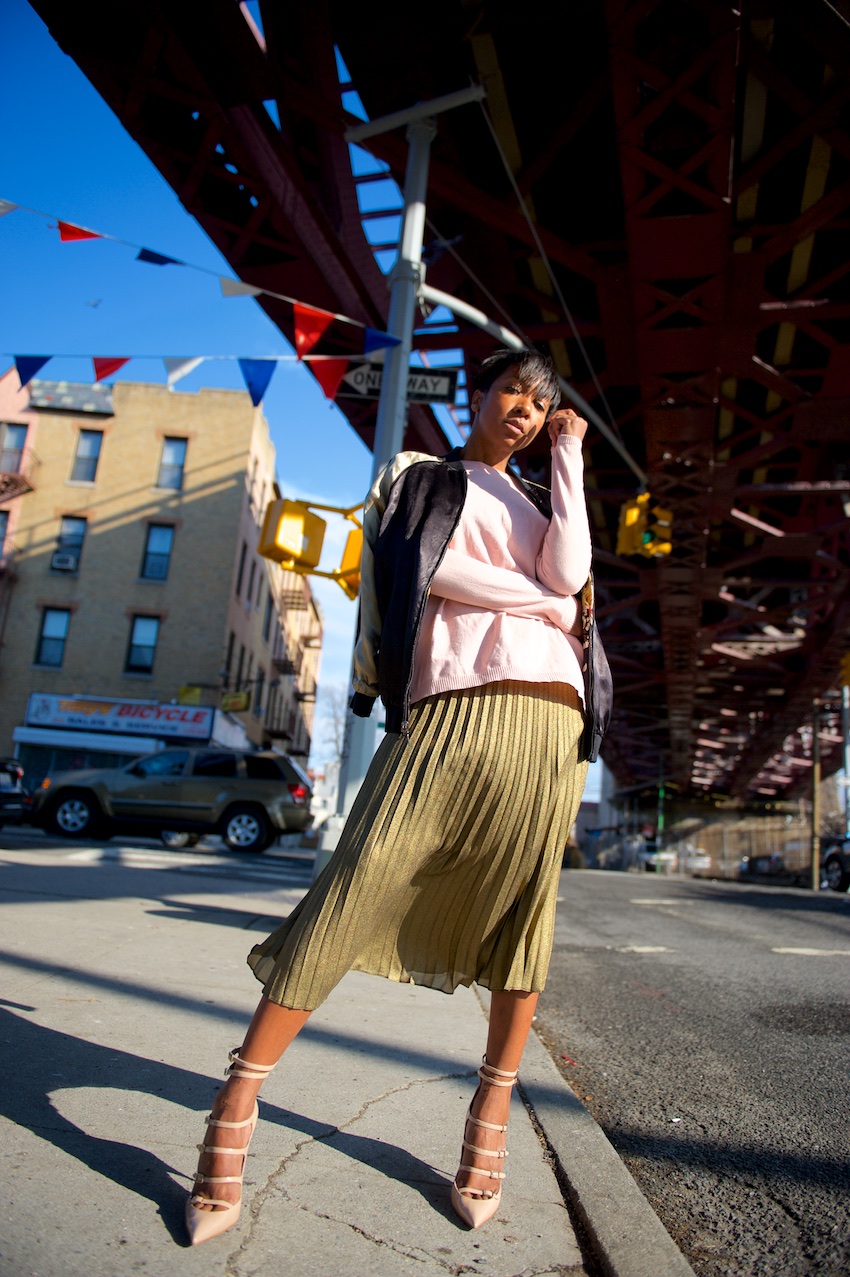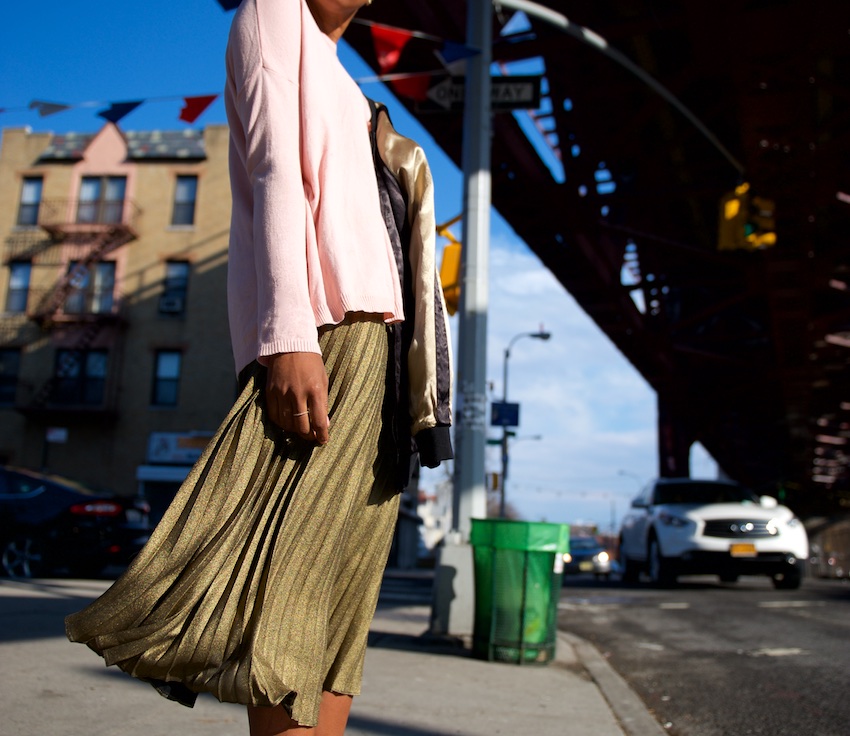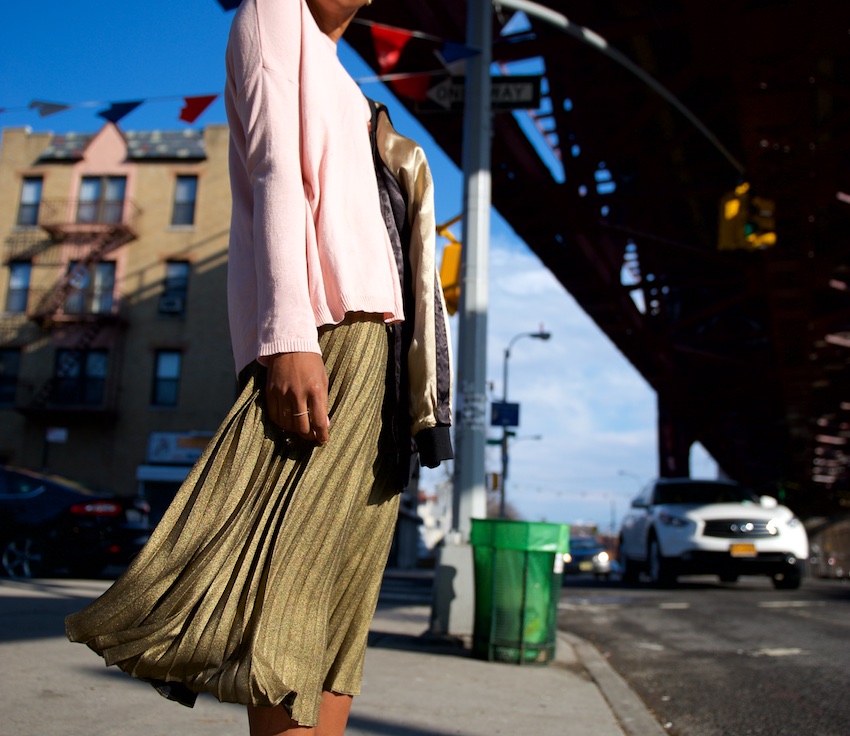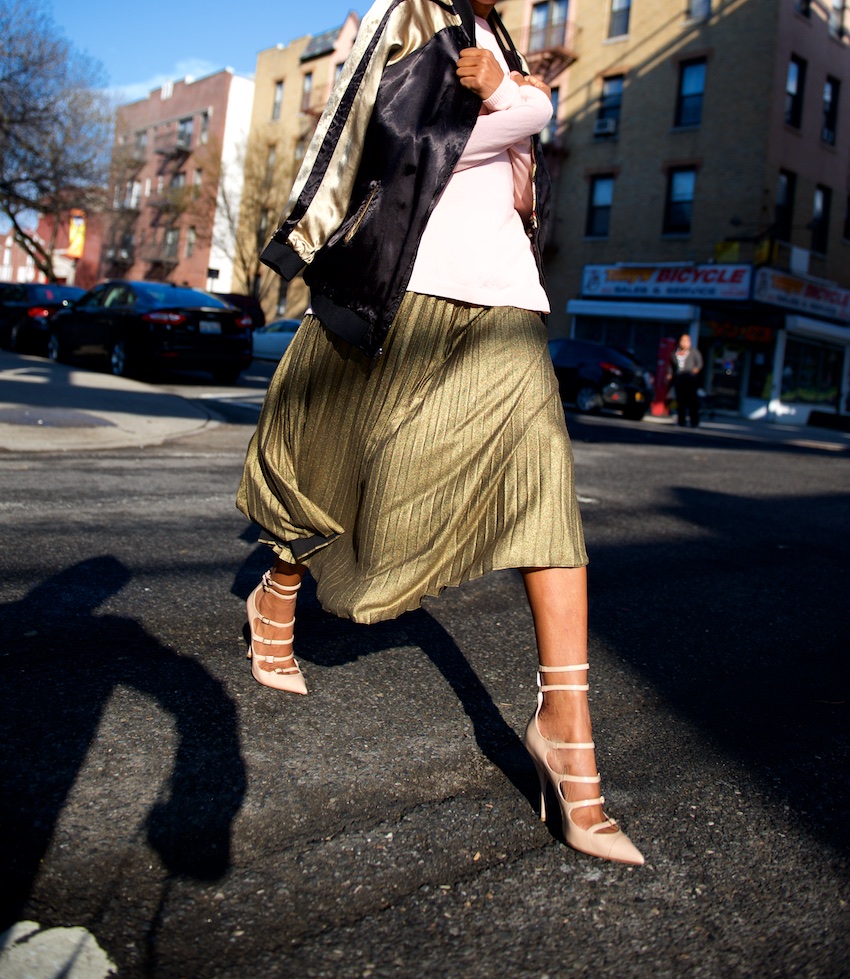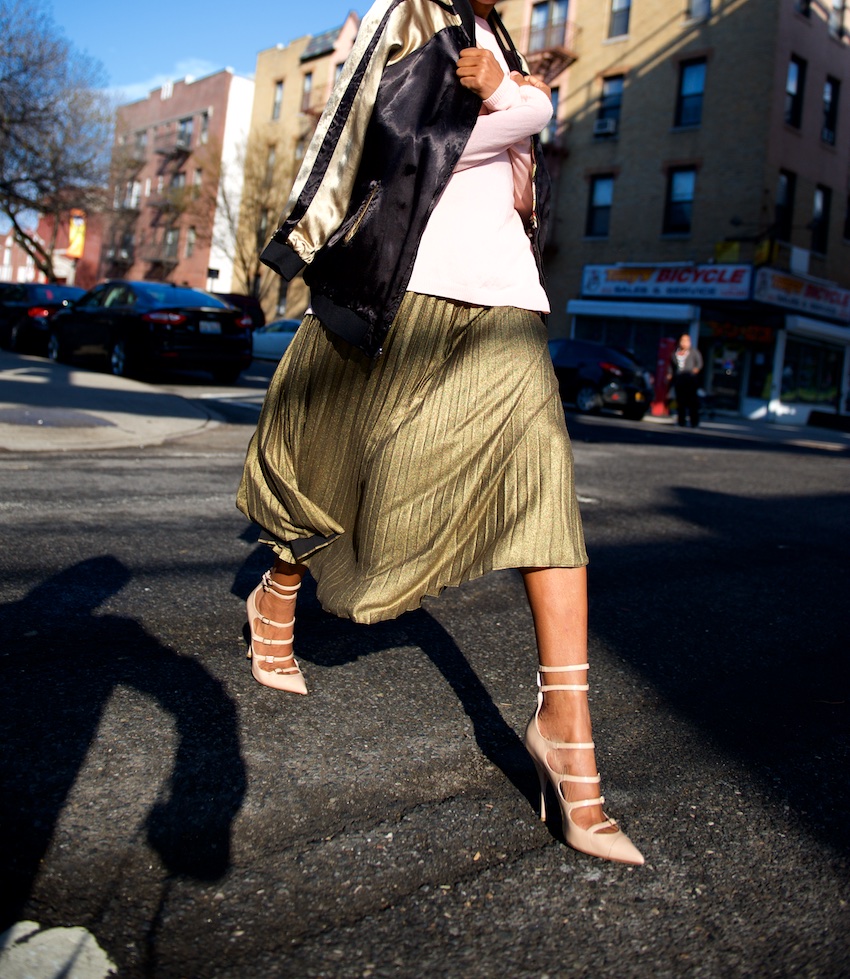 Two years on and I still have these heels.  For me that's not good that's abnormal – especially spiked.  I wore them for a drive there/drive back event (sorry clutch was in the car).  Mine aren't sold anymore but Sam Edelman does a good-ish dupe.  I reckon everyone needs one (or two) opposites to the norm in their wardrobe though.  I know one friend where her opposite is a pair of trainers because she lives in heels.  Foreign territory for me because I could never wear shoes like this for hours but I don't think that's their purpose.
You've seen the gold skirt before in this November post (the last photo above is the true colour) and you saw the bomber jacket worn reversed as far back as that 2014 post.
Surplus pics will go up on my Instagram.
.  .  .
Reversible bomber jacket: Zara.  I just ordered this blue update!  Skirt: Reiss. Try Topshop, Shoptiques or Bergdorf Goodman.  Shoes: Kurt Geiger (old). Try their Angel heels that are similar or Sam Edelman or Aquazzura (25% off site wide with code: INTHEFAM).
.  .  .
ps.  Let me know if you cave on Shopbop's 25% off site wide sale.  I'll Instagram what I caved on when it delivers.