I'll admit it – denim has totally changed the fashion game. It's a fabric that has had its moment in every era. As far as fashion goes, very few materials have had an impact on global fashion quite like denim has. Also, very few things are as versatile and timeless as denim. It's undoubtedly a wardrobe essential. Wear it from head to toe, and you're dressed to kill. You may own denim jeans, shirts, or jackets, but what about a nice denim bag or shoes? Apart from clothing, you can wear denim in the form of accessories, too. It's durable, stylish, and not to mention, classic. Scroll through these five killer denim pieces that I selected below and forget whatever "playing safe" mode you were in before.
The trench coat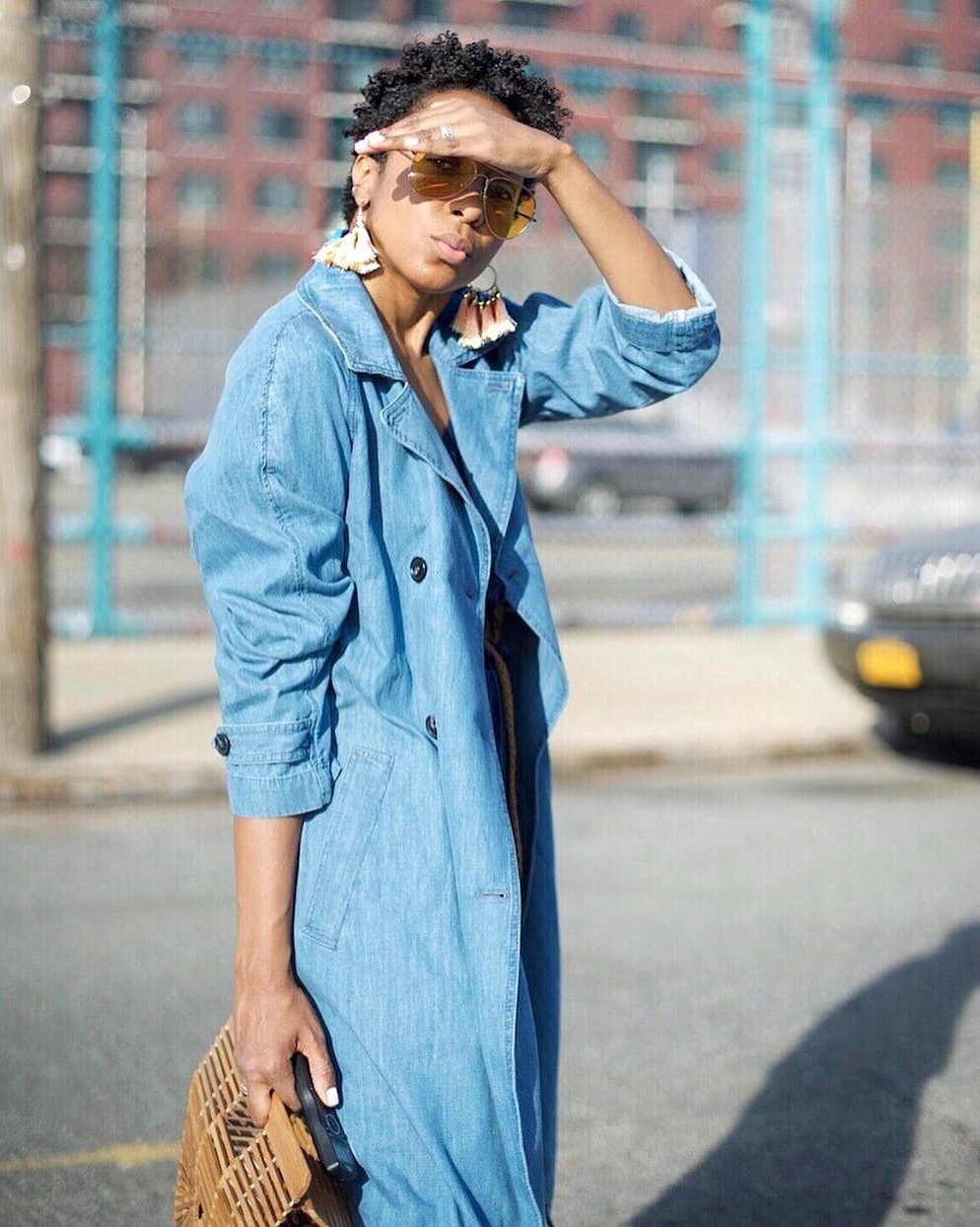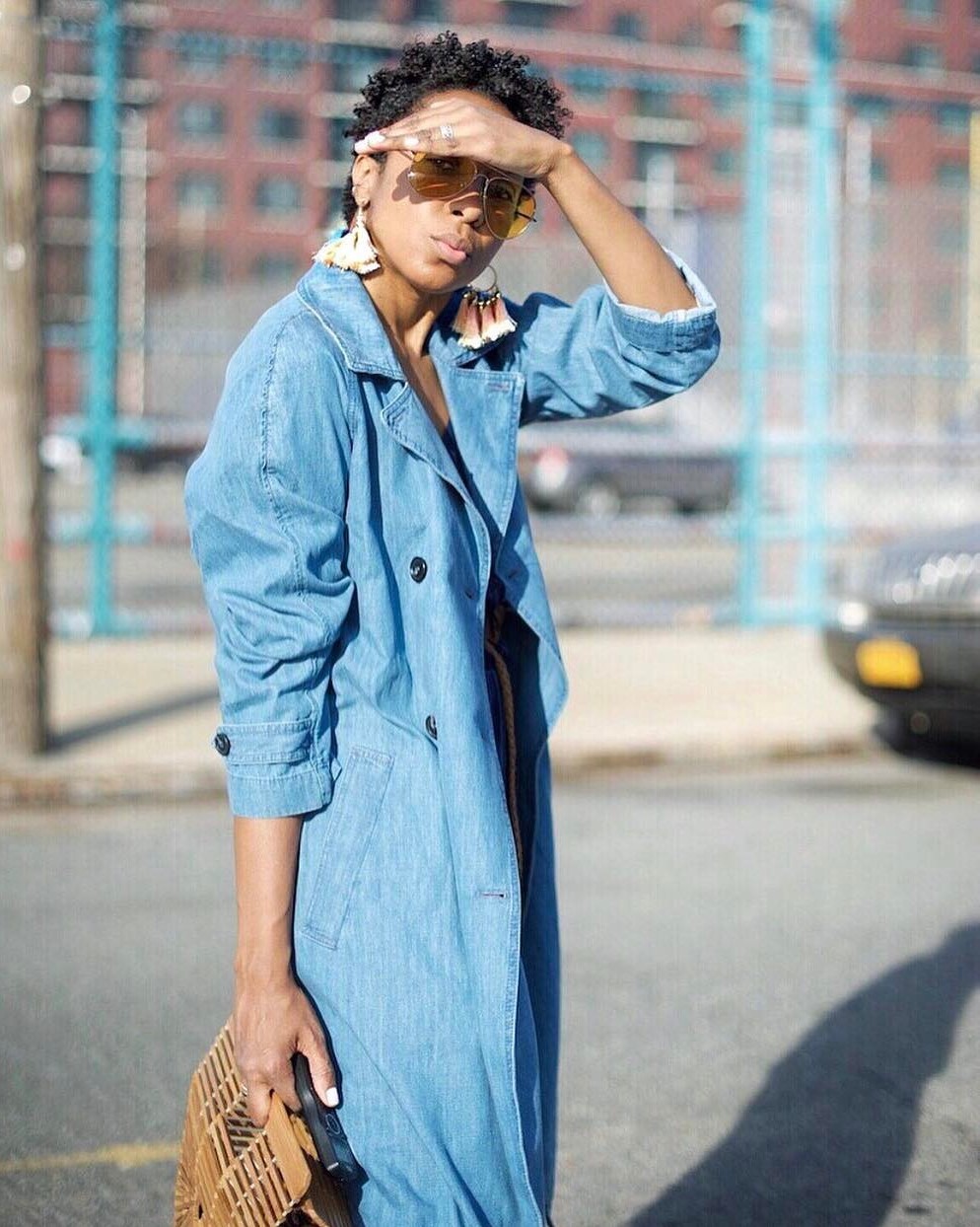 If you haven't embraced it already, you'll want to get involved with the denim trench coat. Elegant yet effortless, it's one of the most versatile pieces I own. The flattering and loose-cut silhouette of this no-frills style makes the trench an easy pull-on piece, ideal worn with a white T-shirt and sandals on off-duty days. Add a wooden/wicker bag and sunglasses to complete the spring/summer look, like I did in the above street style picture.

The sandals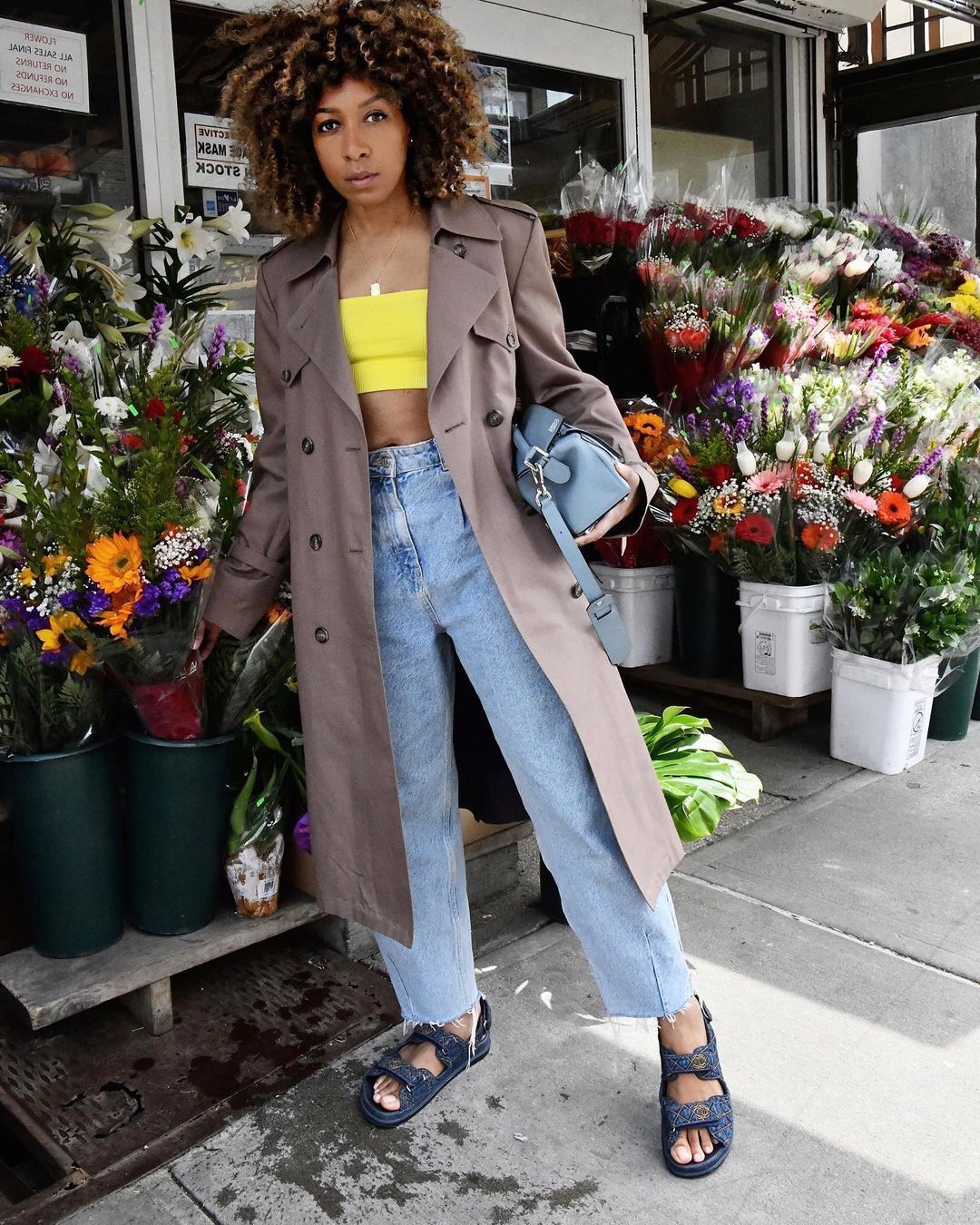 Denim has always been one of my favourite go-to light fabrics. From loose fit to wide-legs jeans, distressed shorts, and of course, the denim jacket, you just can't go wrong with the versatile fabric. So why not wear denim in shoe form too? The perfect unexpected neutral, denim sandals make for a chic everyday shoe that will go with literally everything in your summer wardrobe. If it isn't the most divine summery dresses you can imagine, it's sandals that are ready and waiting once those pedicures have been completed and the weather is ready to match our new season wardrobe.
My personal favourite pair is the iconic Chanel chunky sandals, which have been making waves on Instagram for a couple of years. The denim version that I am wearing in this picture is a fresh and unexpected take that is more wearable than you think. Quite the investment, high street brands are also following suit with iterations of their own.

The handbag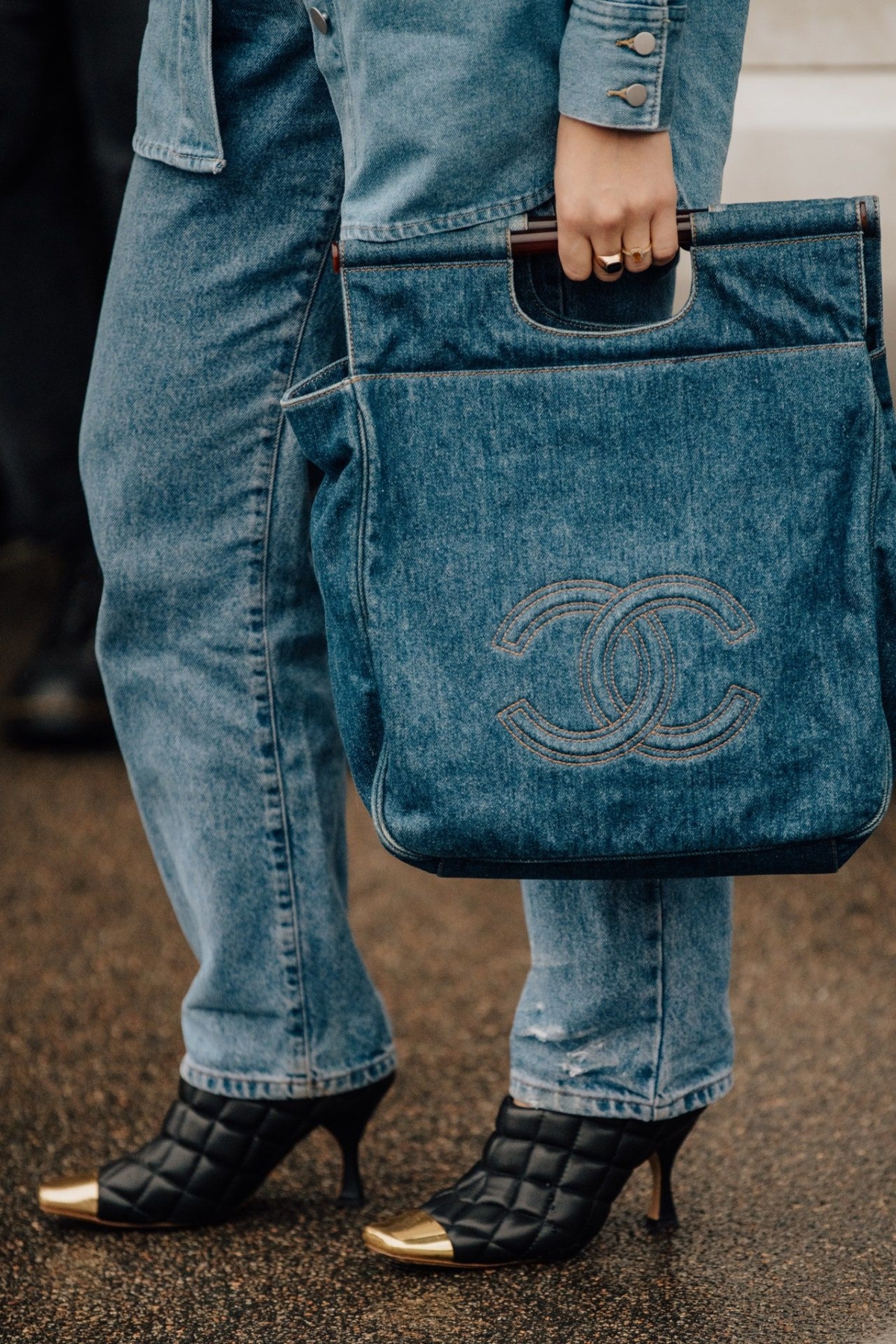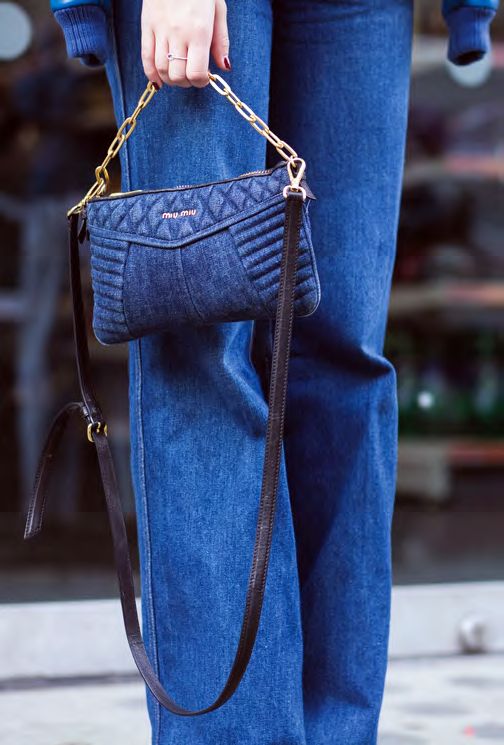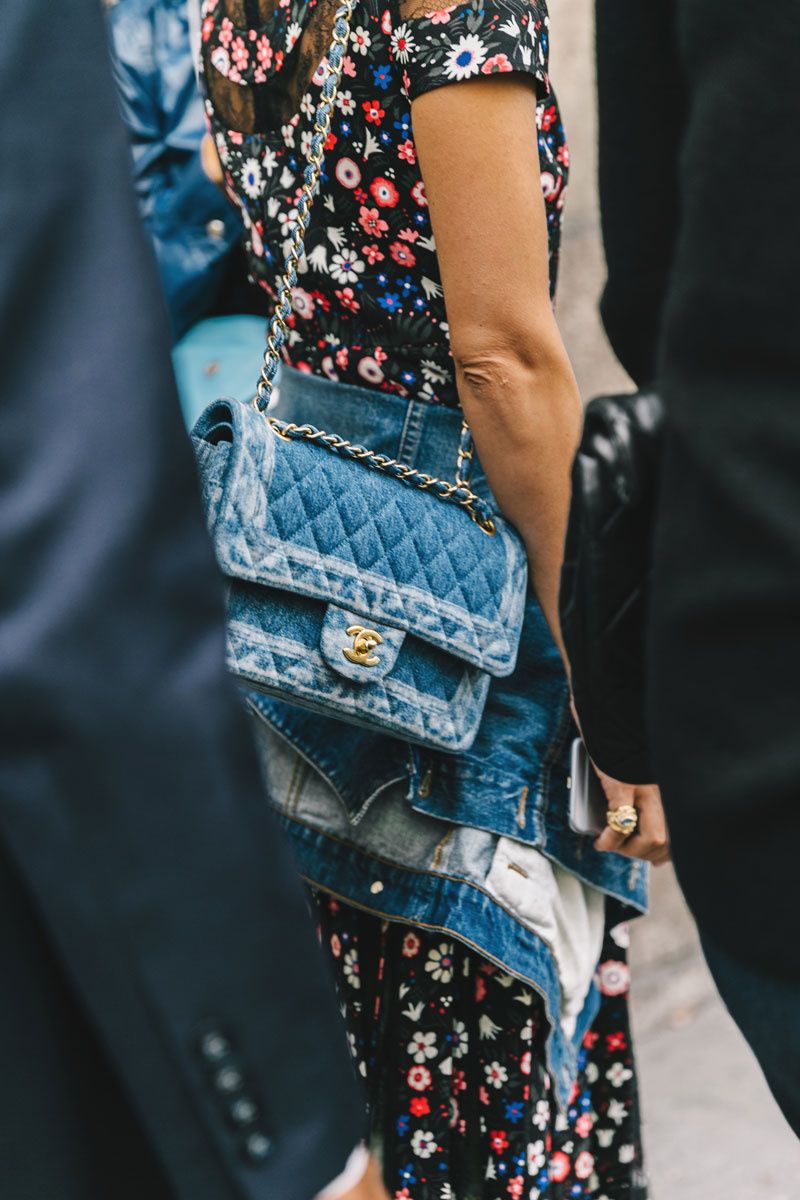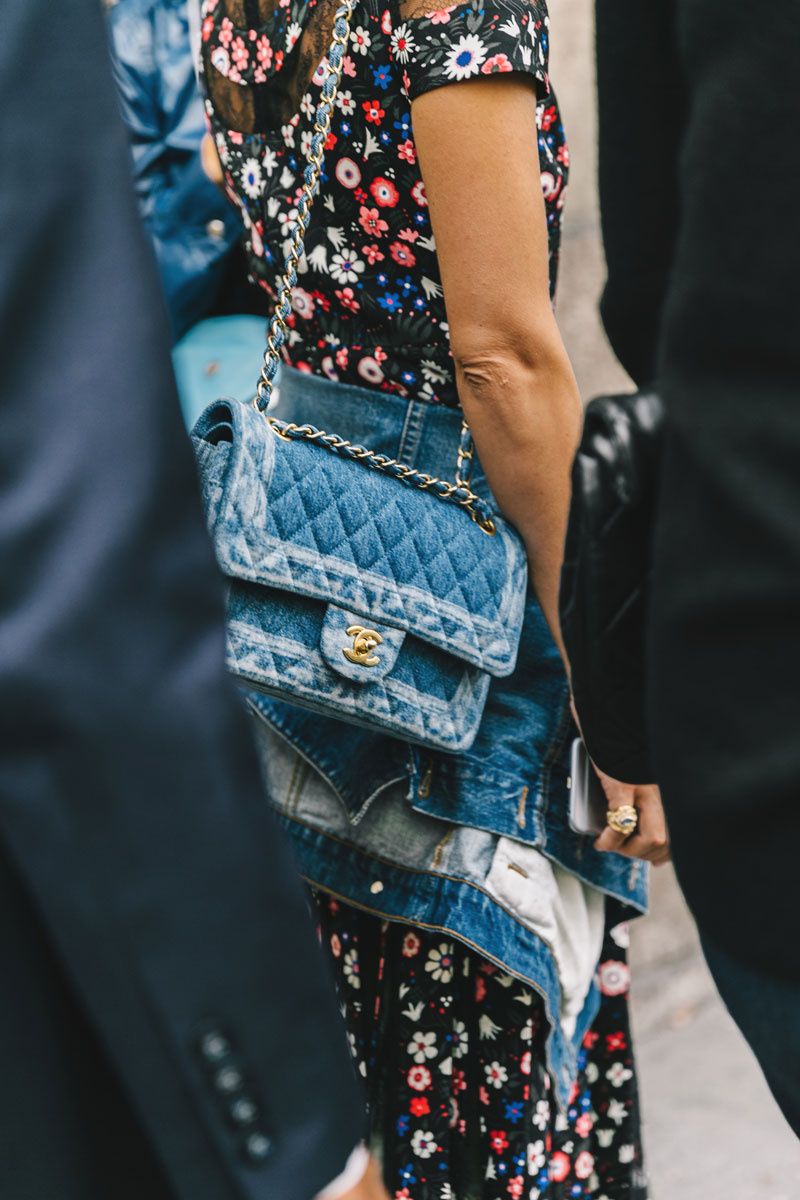 Denim bags take centre stage this season. Whether you love it, hate it or hate to love it, denim is an accessory trend that circles in and out of popularity. It's not unusual to see an uptick of denim accessories around this time of year. 2021 is no different and I've noticed denim bags popping up yet again this year. I'm not surprised to be seeing so many denim bags, as the trends of the late 90s and early 2000s continue to reign supreme. We have the return of the Fendi Baguette Bag, Louis Vuitton released its monogram denim bags and even Gucci is hopping back on this trend train. Chanel is also killing in it when it comes to denim bags of all shapes and sizes. Do I need one of these as well? Something tells me I do.

The maxi denim skirt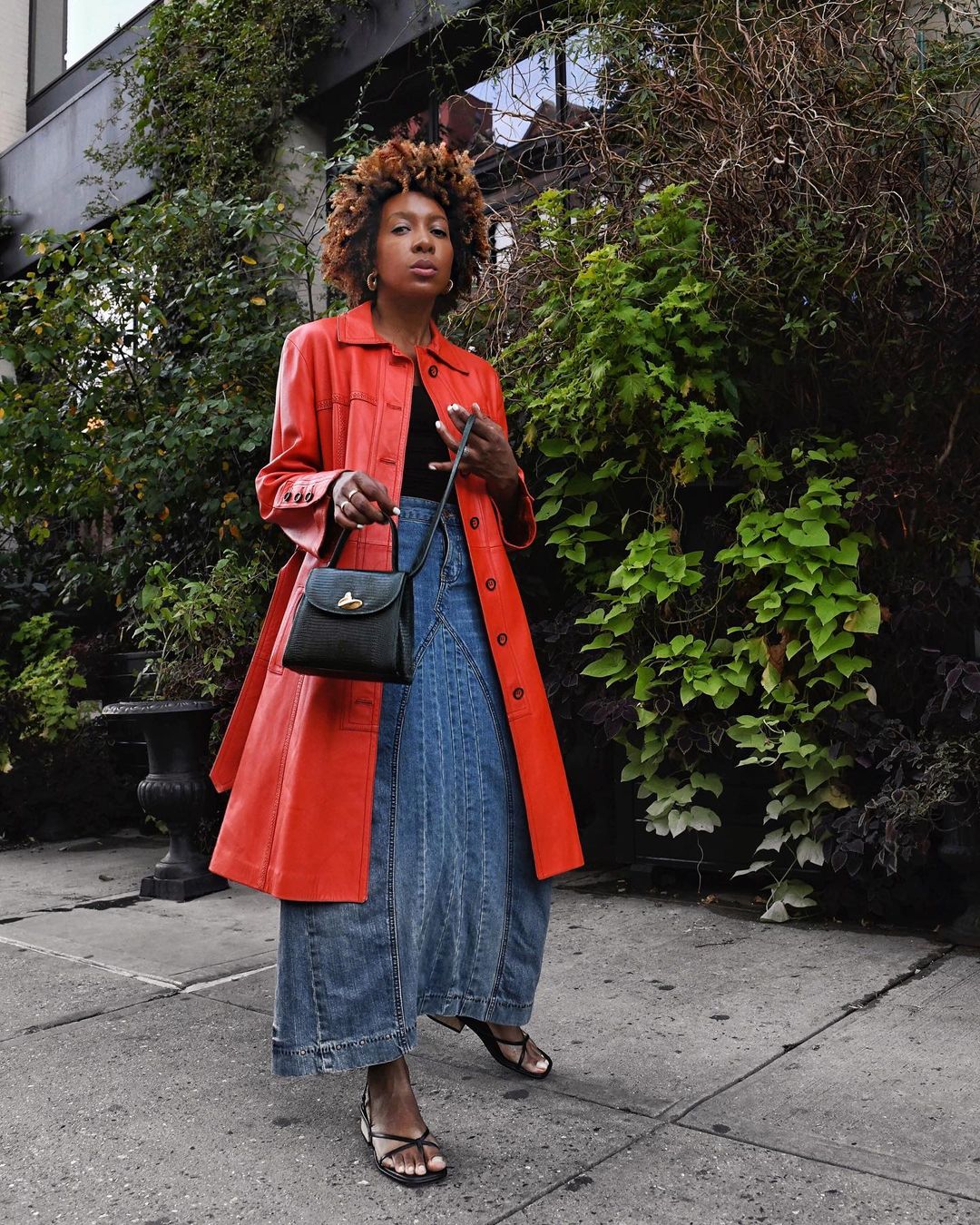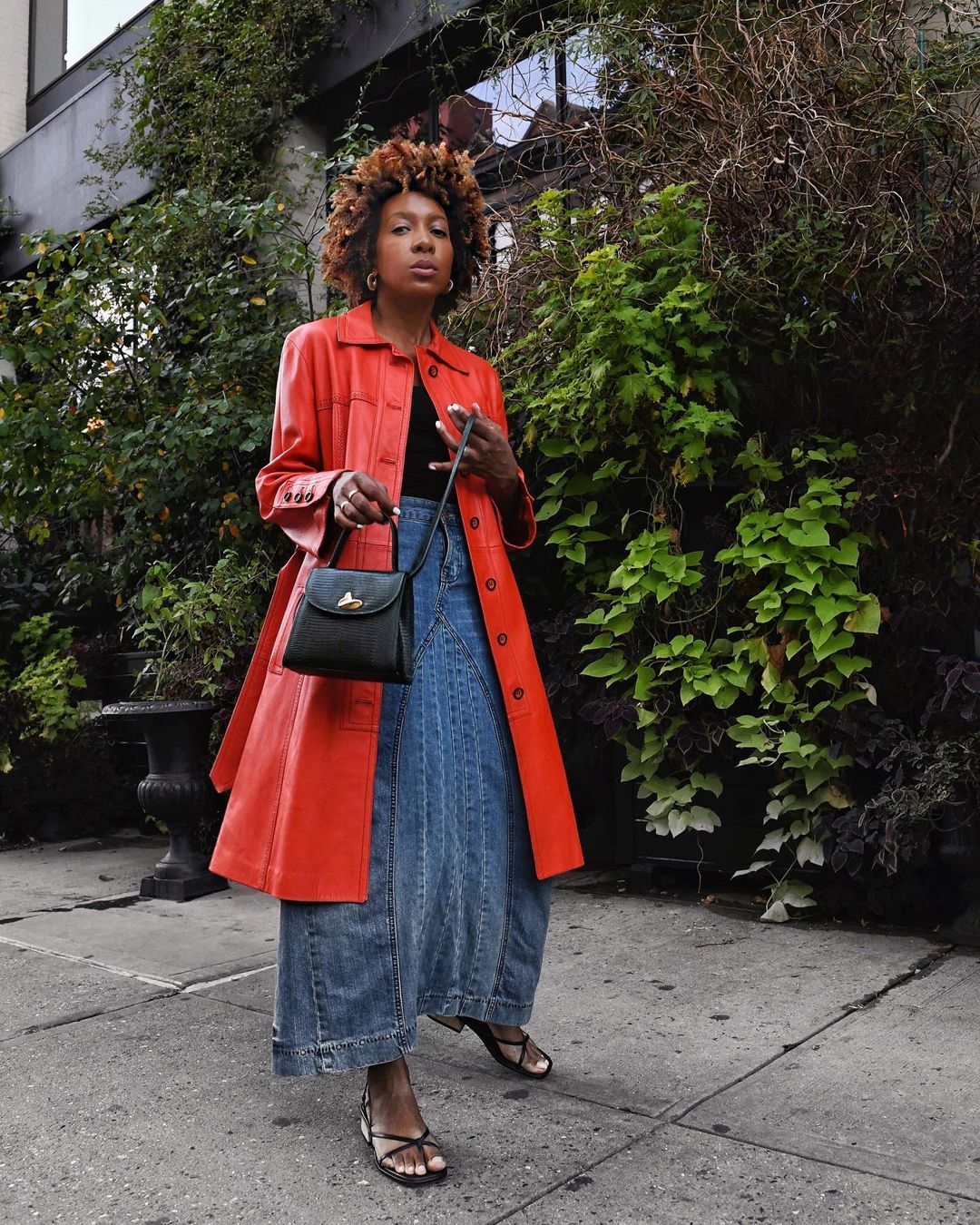 Hands up, who has owned a denim skirt in their lifetime? Denim skirt outfits have been around since the dawn of time, but the line between trashy and chic is thin, so let me help you out with some inspiration. I'm on a mission to exhume the denim skirt already lurking in your closet, or even encourage you to buy a brand new one. Hear me out on this one.
The trick with long denim skirts is to sexy up the rest of the outfit. An unbuttoned shirt, a knit top, a leather jacket, some cute kitten heels and a cool pair of shades will get the job done successfully. Or, you could also wear it with flats, a mini bag and a statement coat like I did in this picture.

The matching denim set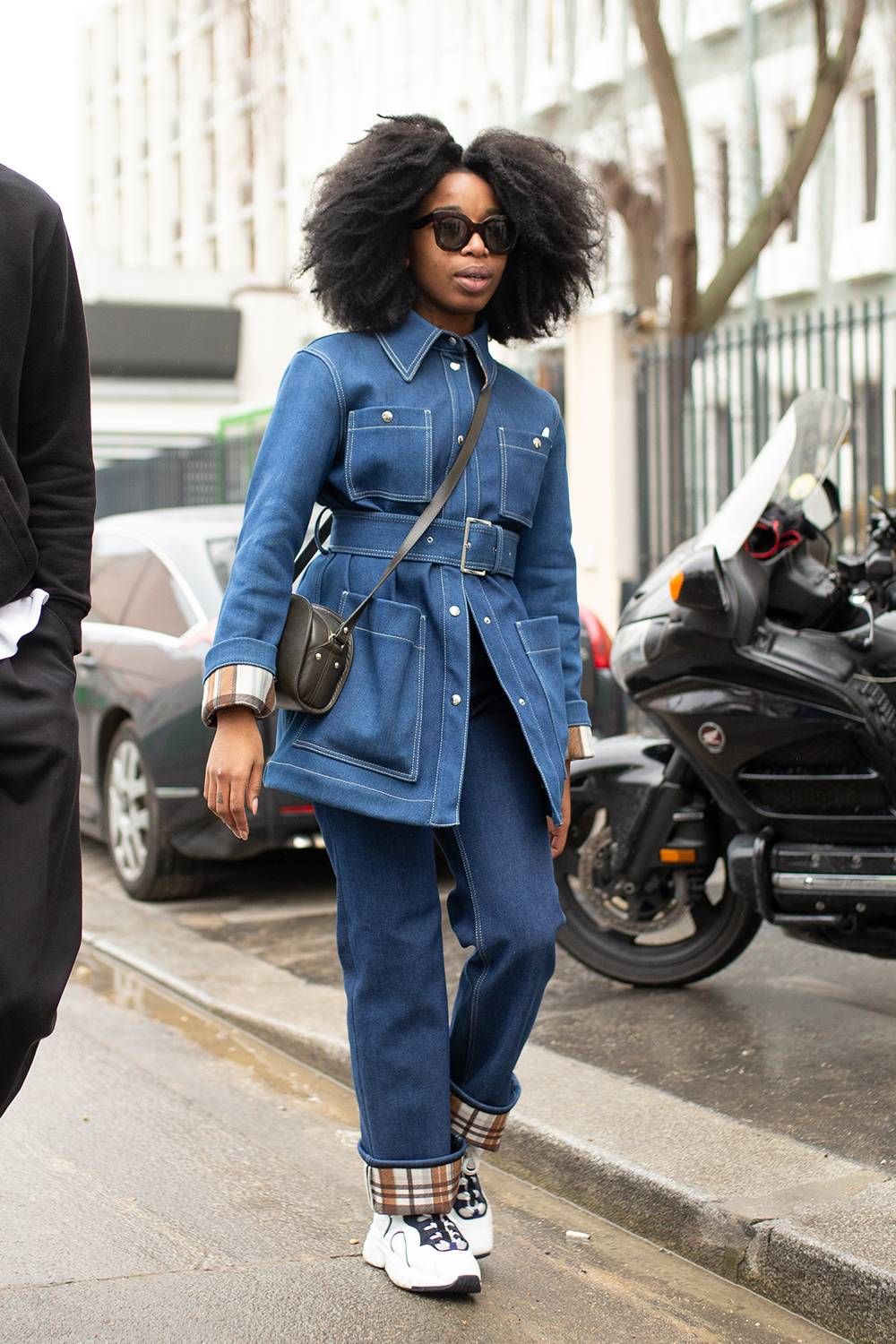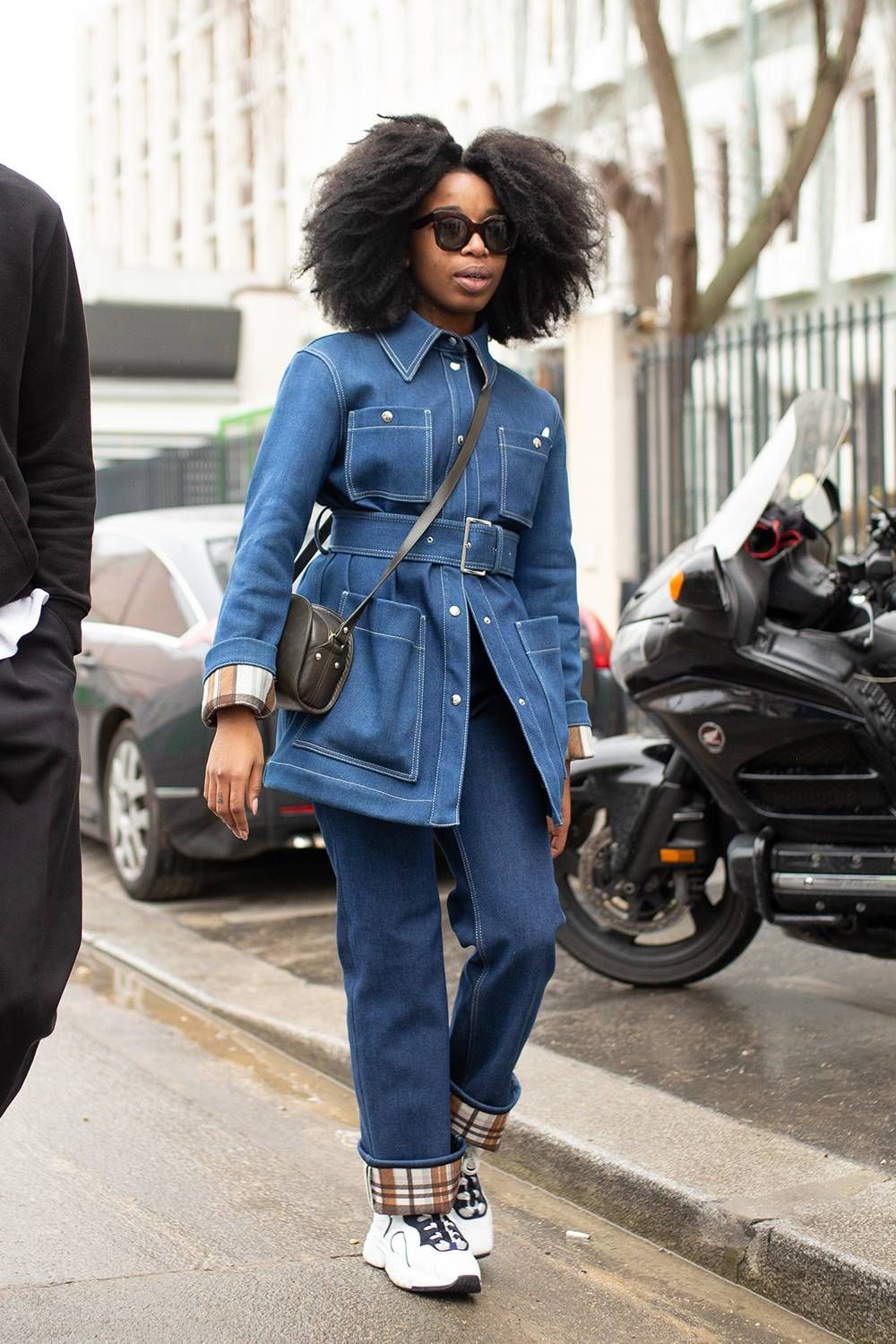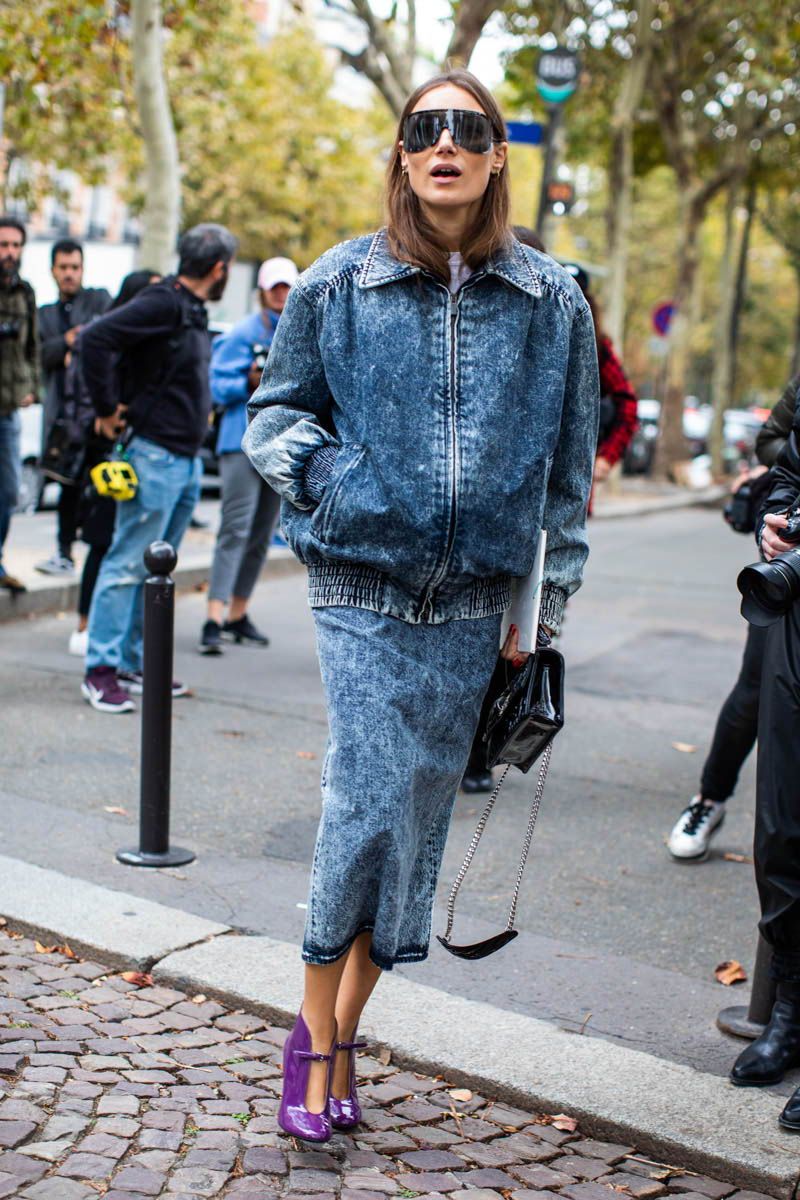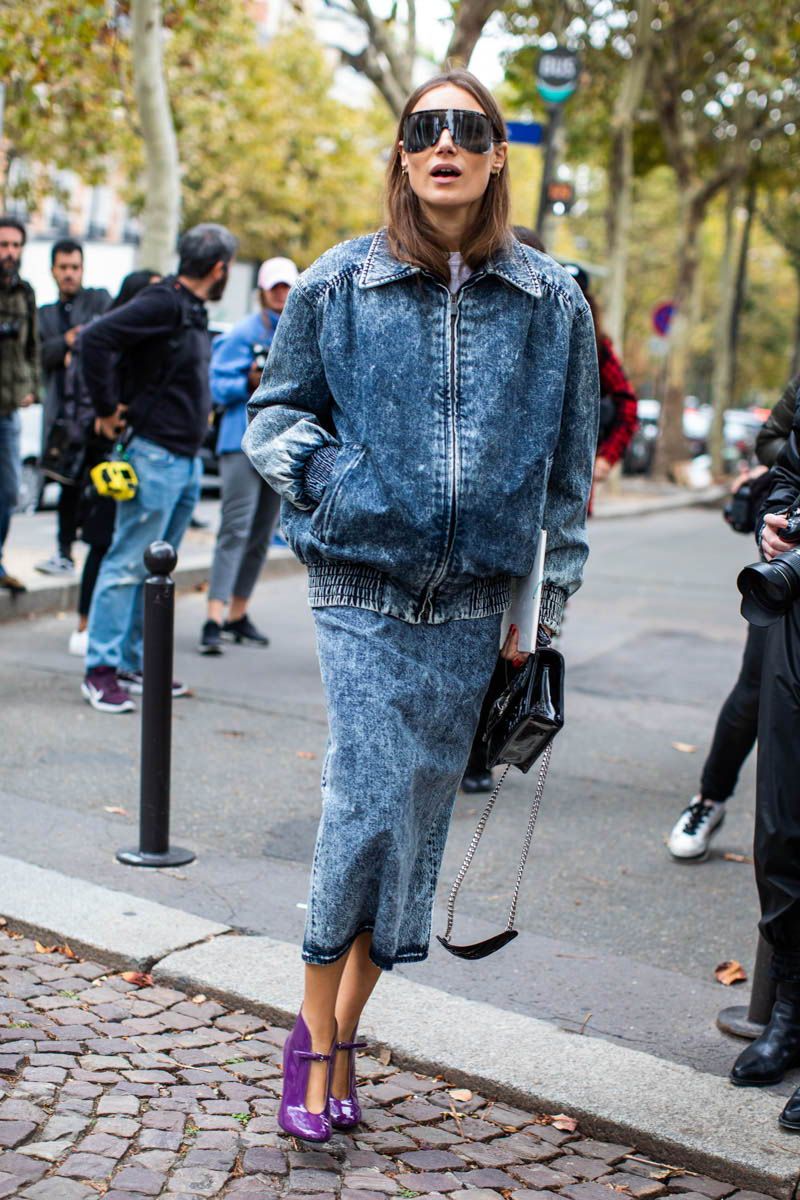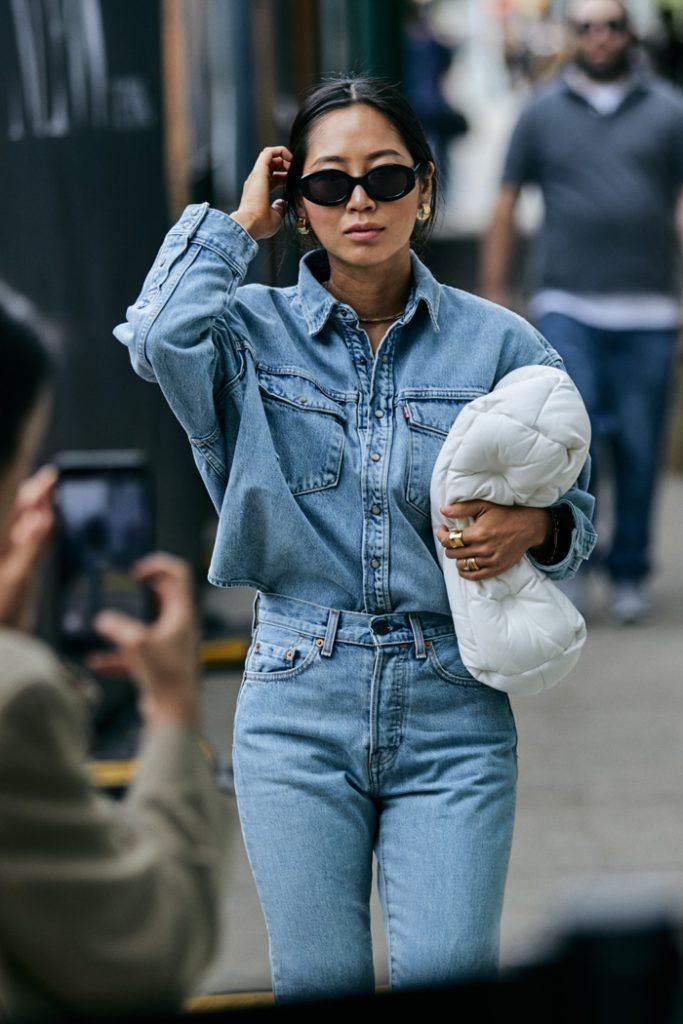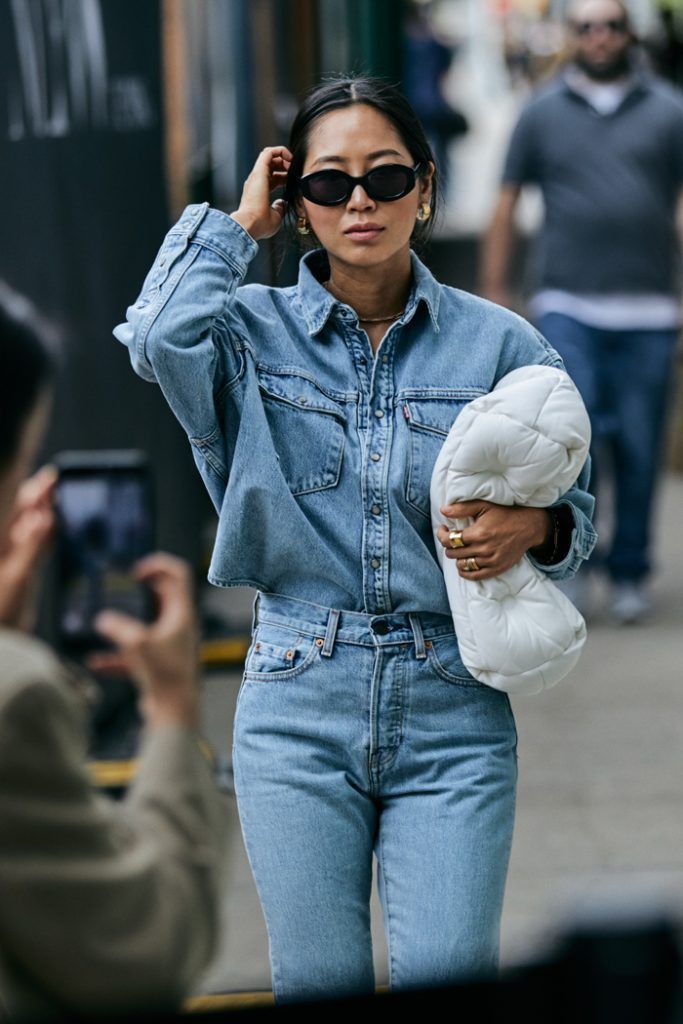 There was a precise moment in pop-culture history that marked fashion forever: Britney Spears and Justin Timberlake wrapped in a coordinated cacophony of denim. If you once thought this look was hideous, brace yourselves to start seeing double-denim in a whole new light, fashion folks — because the jean-on-jean style is making a comeback. In our current era of anything goes, this look is set to rise again in all its vintage-inspired glory. If you're still harbouring doubts about the look, I get it… that Justin-Britney picture is an hard one to erase from the brain.
But, I also believe in redemption — which is exactly what the denim-on-denim trend has achieved over the past few years in the form of stellar street style looks such as these ones I'm showing you here. So forget what you thought you knew about the matching denim set, because if the fashion world has moved on then we should too.
Question: which one of these are you going to give an opportunity to this summer?