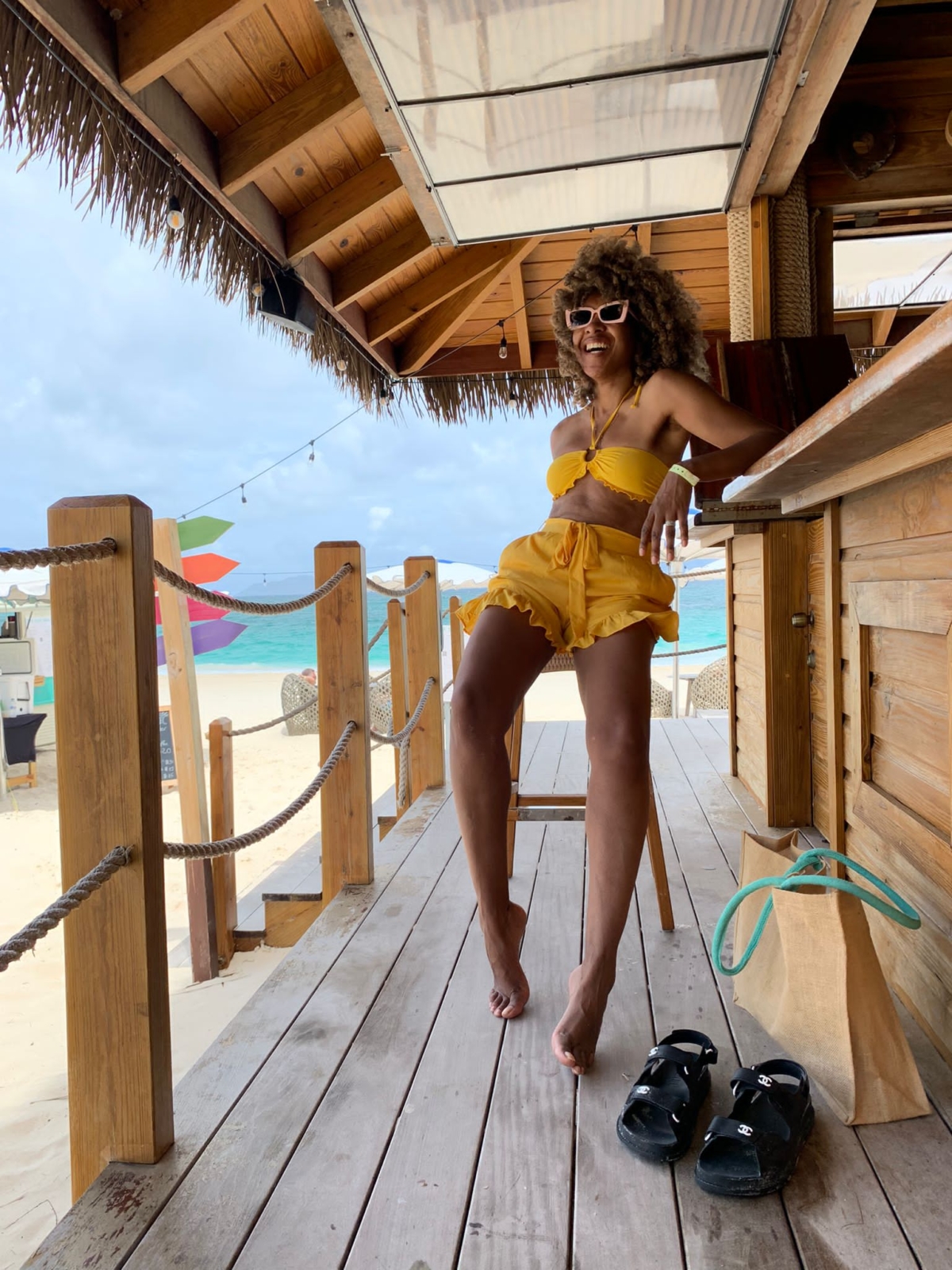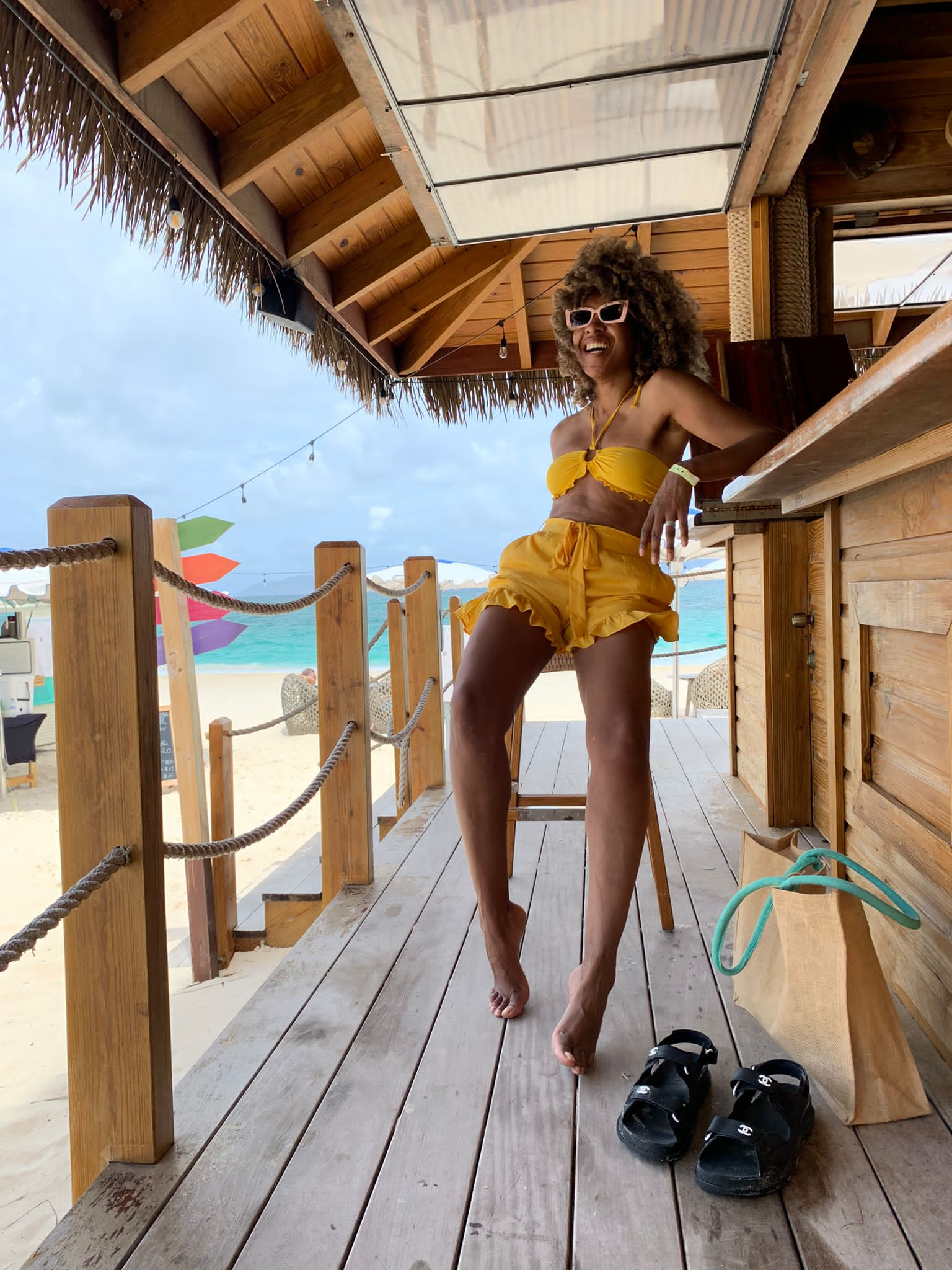 It's finally summer time and we've got a lot of swimwear to do until September. We're browsing bathing suits, saving pedicure art to Pinterest, and Googling "best beaches near me" with every free moment we have. Right? It's officially shore season, and I (and suppose you too) am absolutely determined to spend as much time sand-bound as possible. We may all live in a concrete jungle, but that's not going to stop me from organizing the perfect beach getaway. As soon as possible, we're all off to that rented seaside bungalow to snatch as much vitamin D as vacation will allow. I'm here to let you know that you don't need to break the bank on oceanfront style essentials. Scroll through to check out my stylish suggestions to complement your sun-seeking journey this season.
The black swimsuit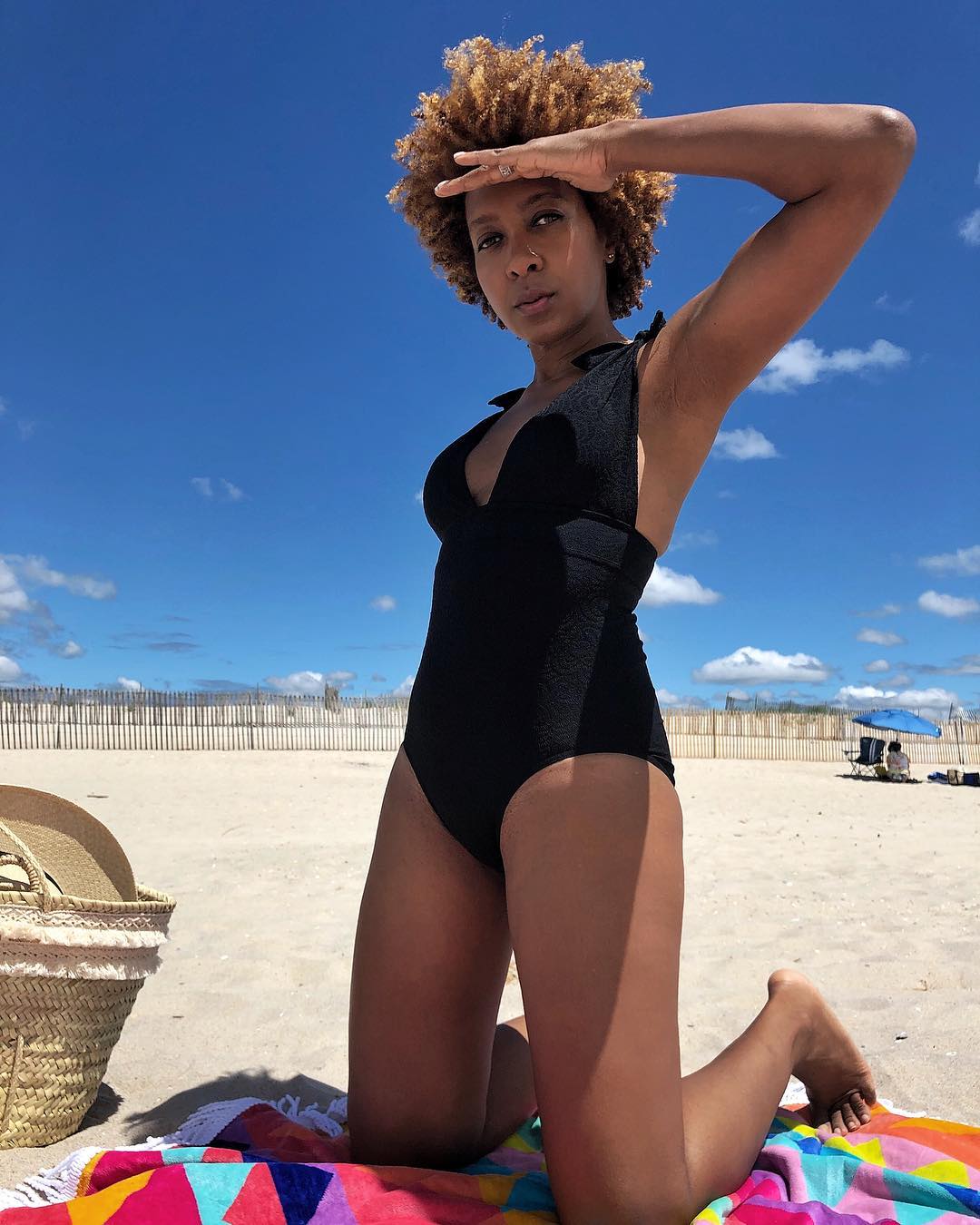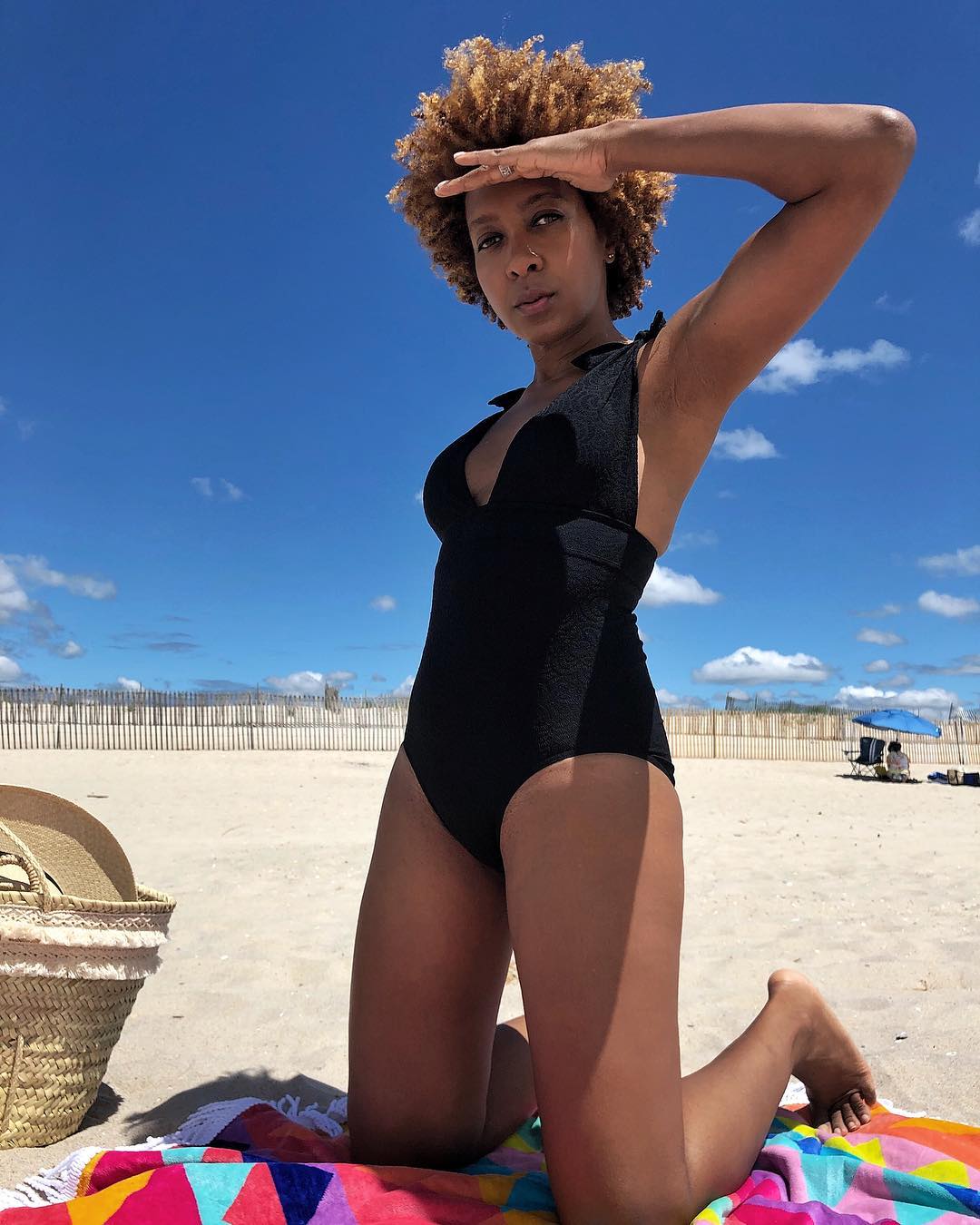 Like a t-shirt, sweater, or pair of jeans, a black swimsuit is essential to any well-curated wardrobe. It's simple, flattering, easy to wear, and can quickly double as a bodysuit.

The high waisted bikini bottom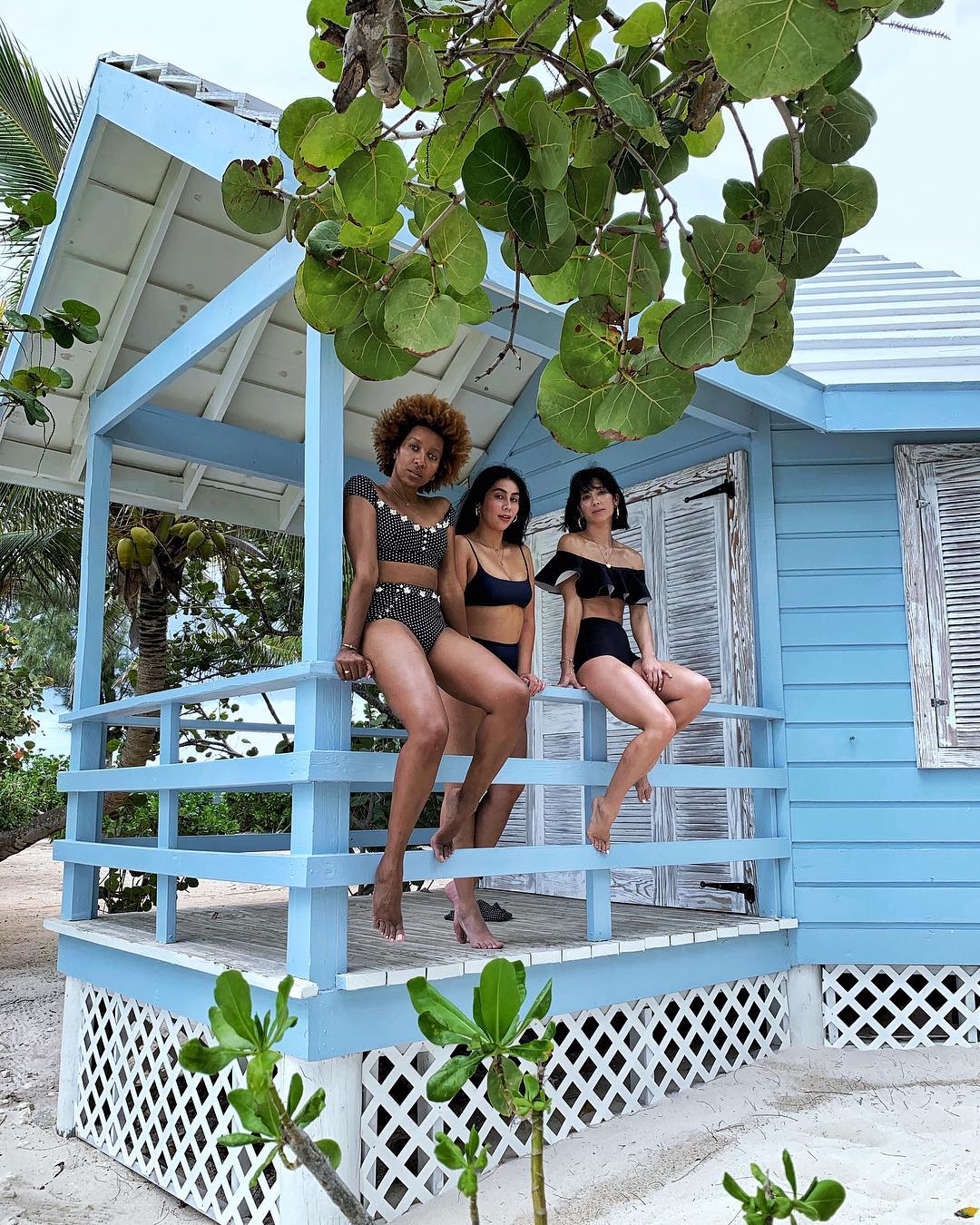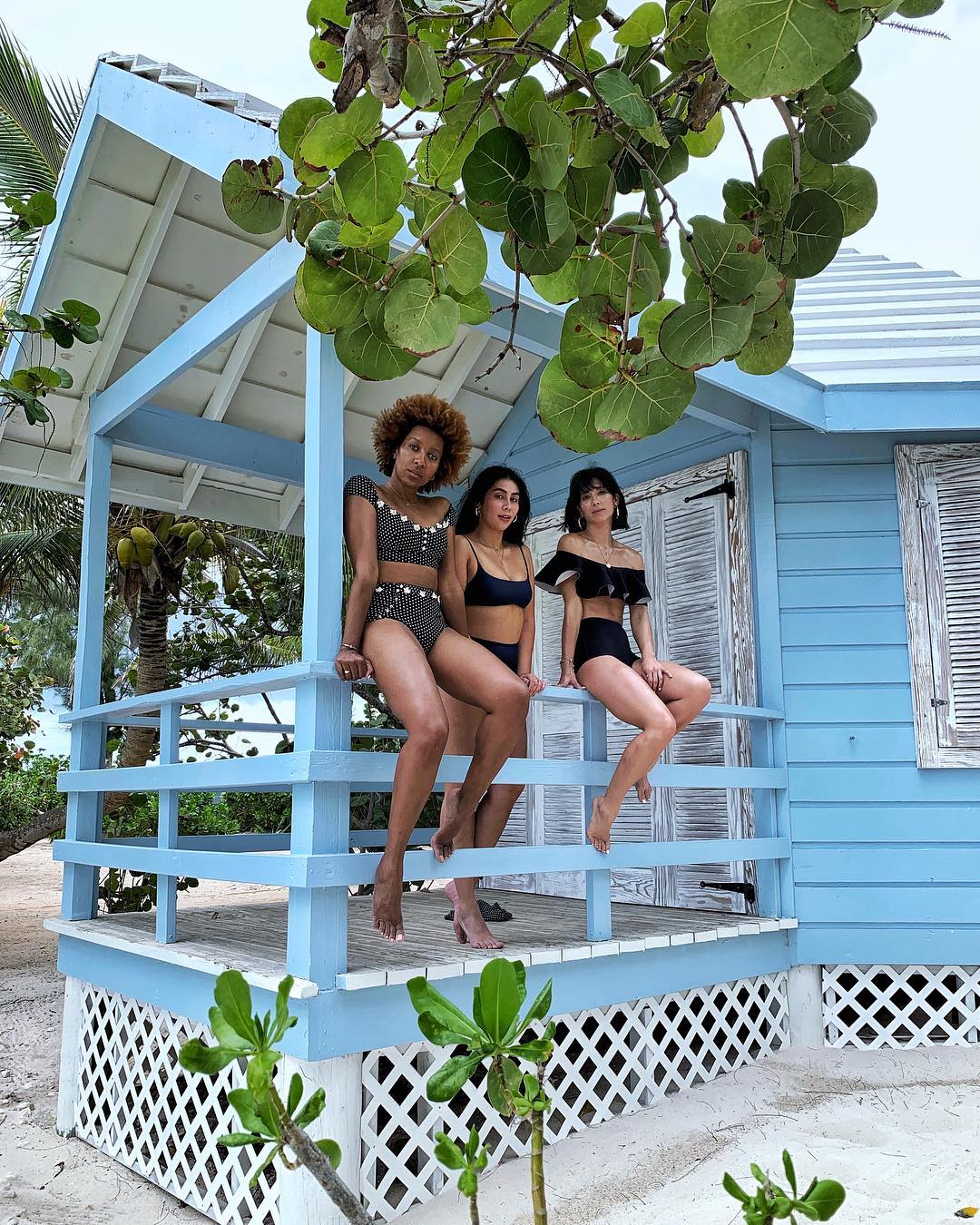 If you've stumbled across a photo (as in, an actual photo) of your mother or grandmother at the beach decades ago, they're likely wearing a high waisted swimsuit. Along with power shoulders and tiny sunglasses returning from the '80s and '90s this is definitely a throwback swimwear trend: The high-cut and high-waisted one-piece, originally pioneered by designers like Norma Kamali and more recently popularized by brands like Sidway and Mara Hoffman, is one of the trendiest styles this summer. The great thing about this style is its hyper-flattering properties — you don't have to be a fashion model in order for this suit to give your legs the appearance of being several miles long. Because it's such a universally flattering style, it's a solid favorite.
The detailed bikini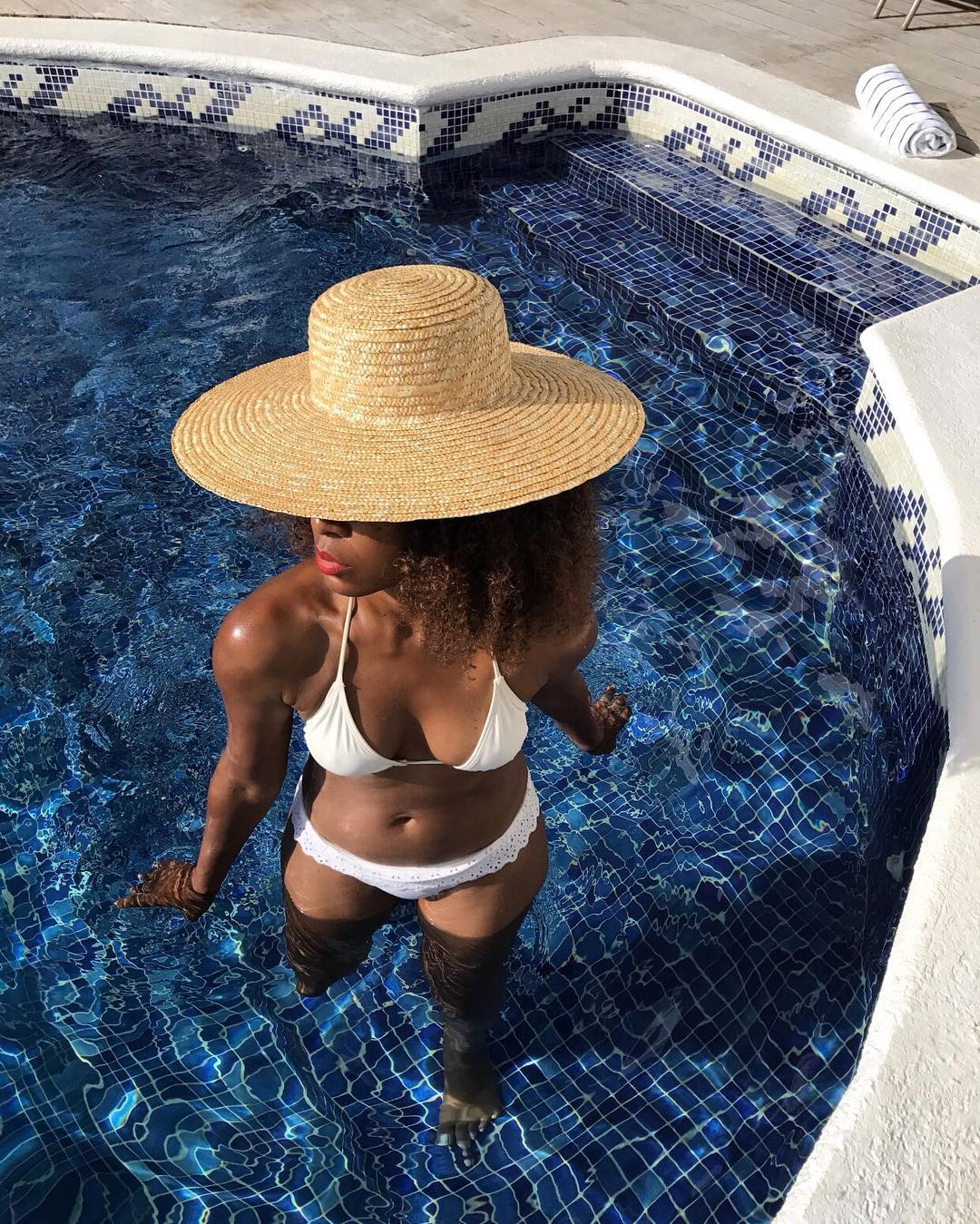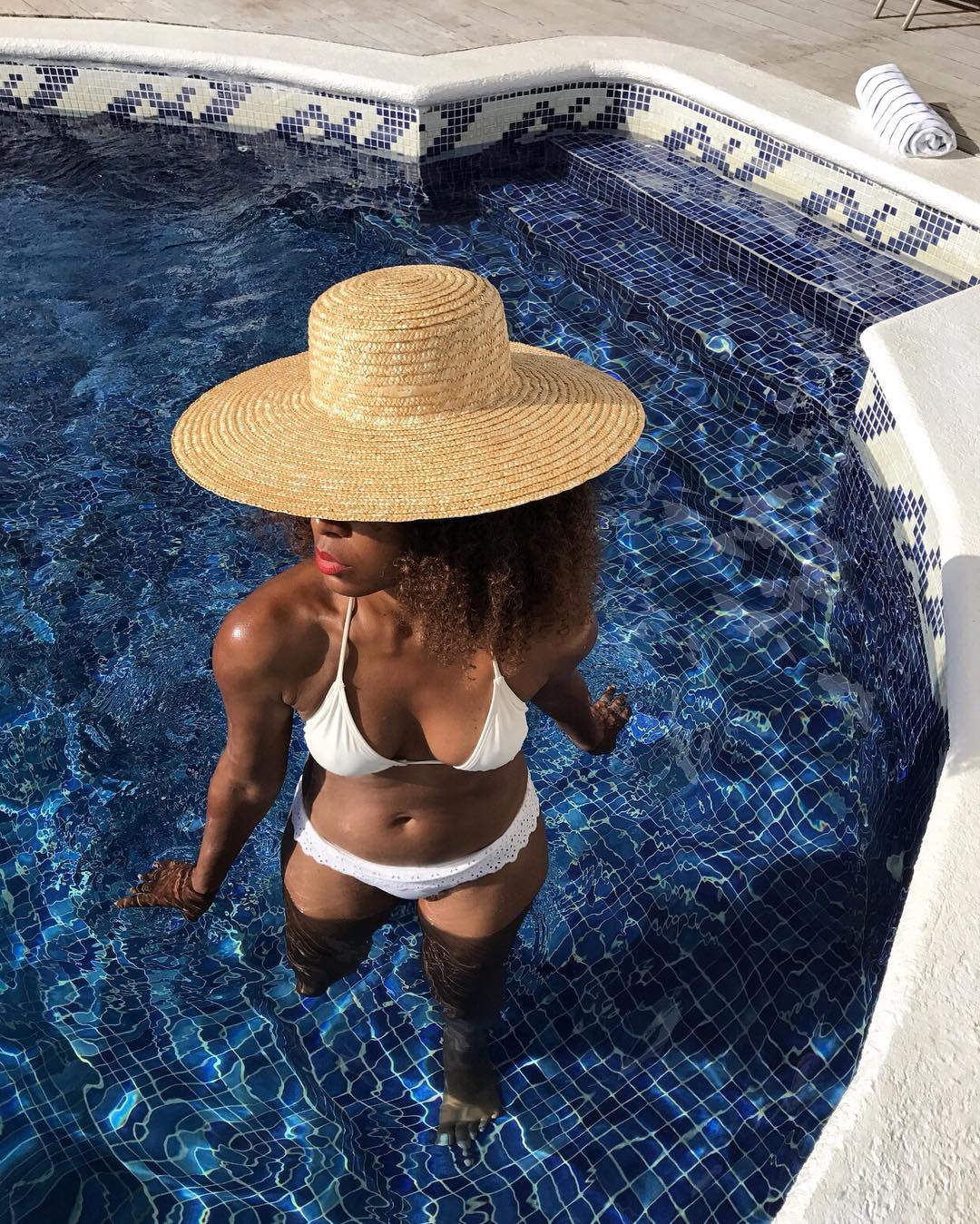 We have crinkled, multiple ties, t-shirts suits (that could double up as a post-beach outfit) and underboob cut-outs. Just that detail that sets your swimwear apart from the others. Whether it's the dramatic crisscrossing of multiple suit strands across the torso or an unexpected cut-out just below your boobs, the most interesting styles of this season come with all sorts of details attached. Mine has some kind of english embroidery all over the bottom, and I think it's just a nice chic touch.

The white coverup set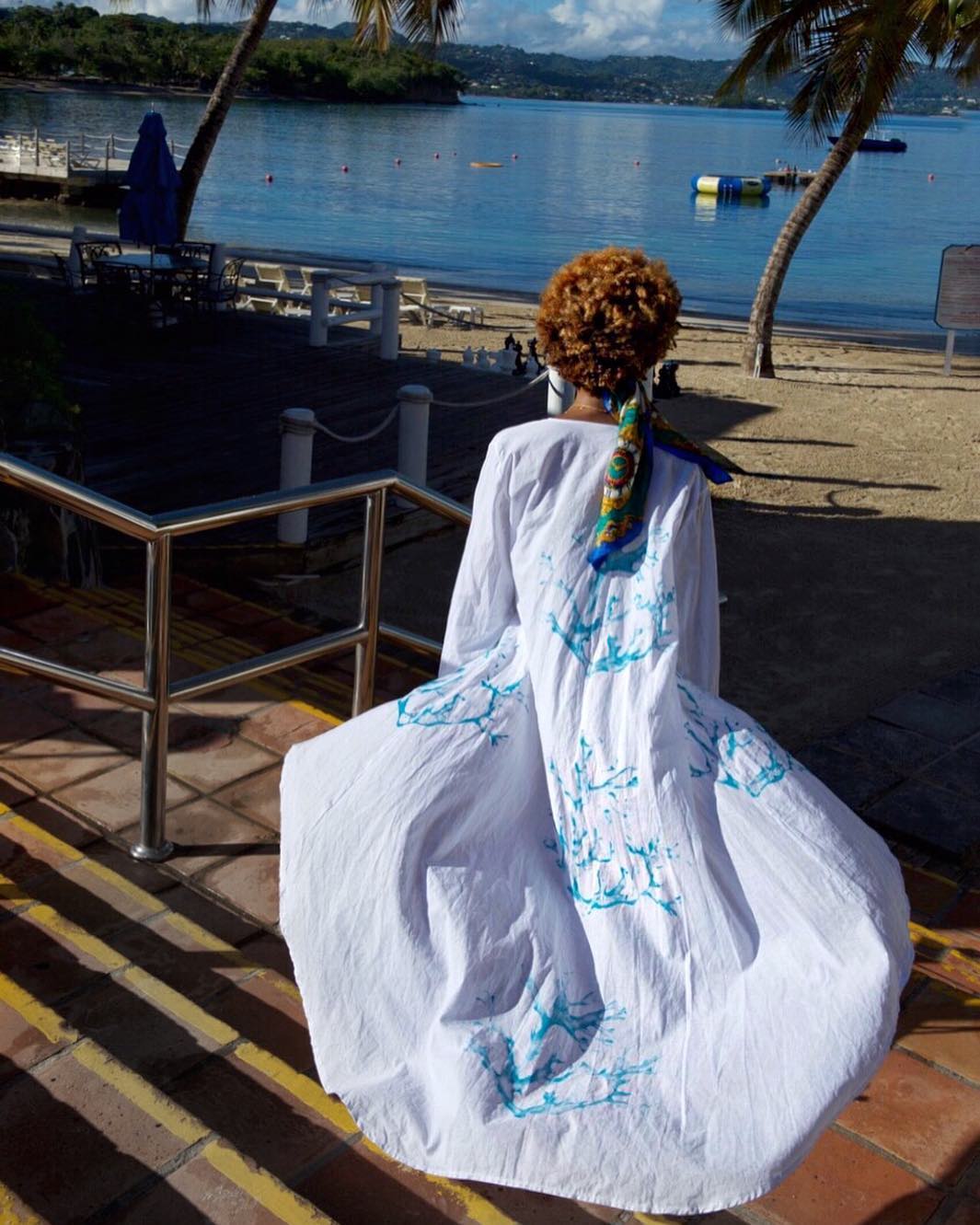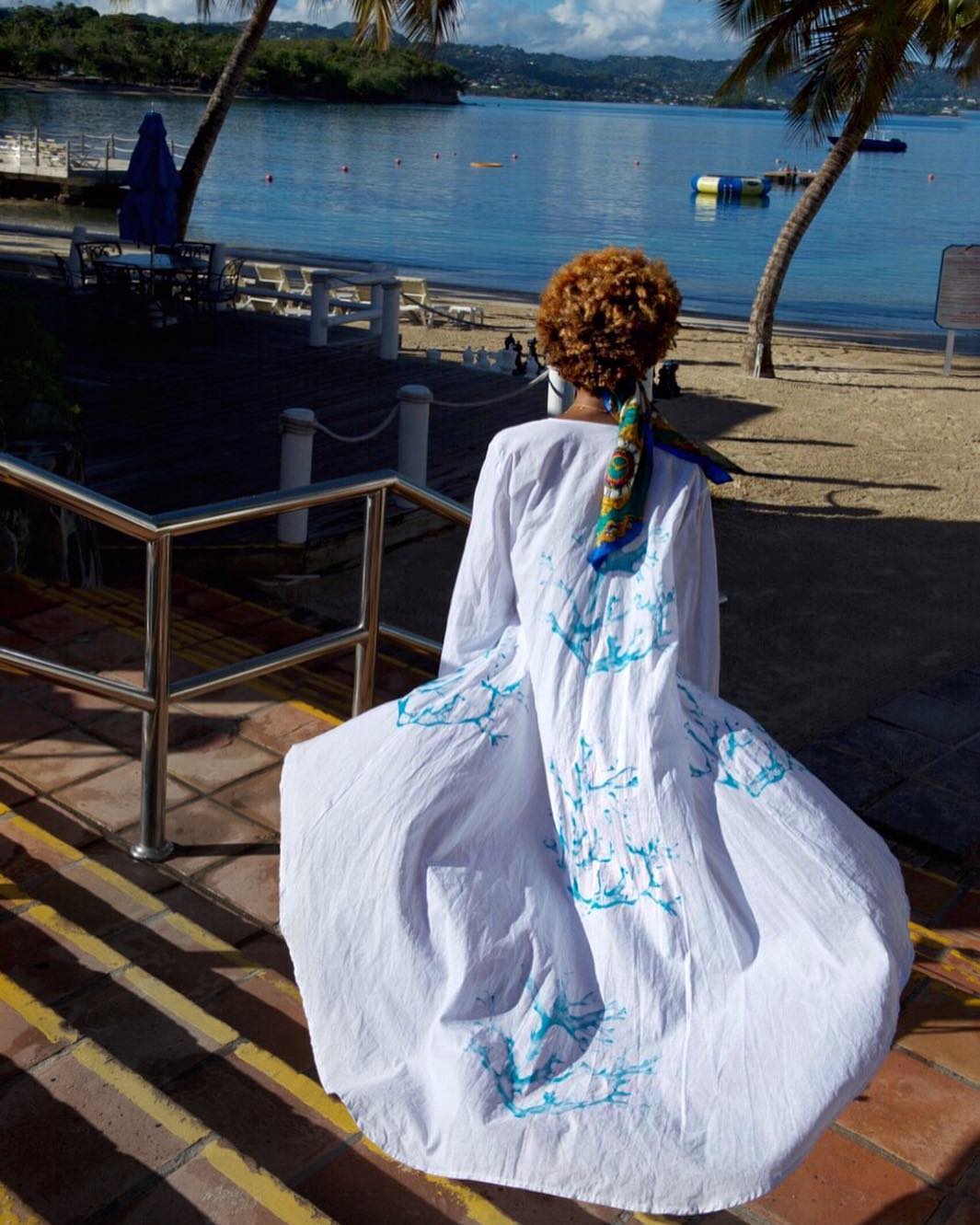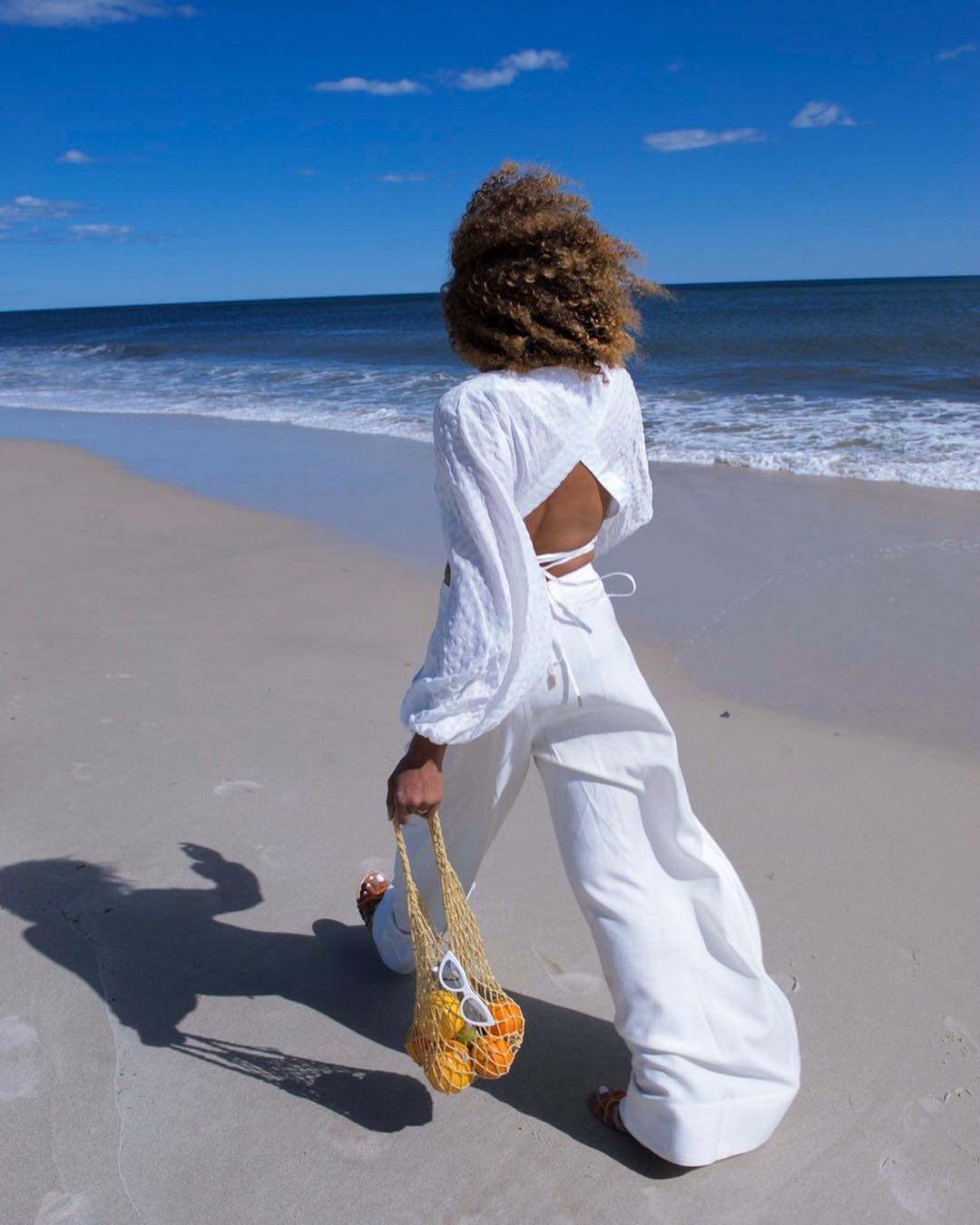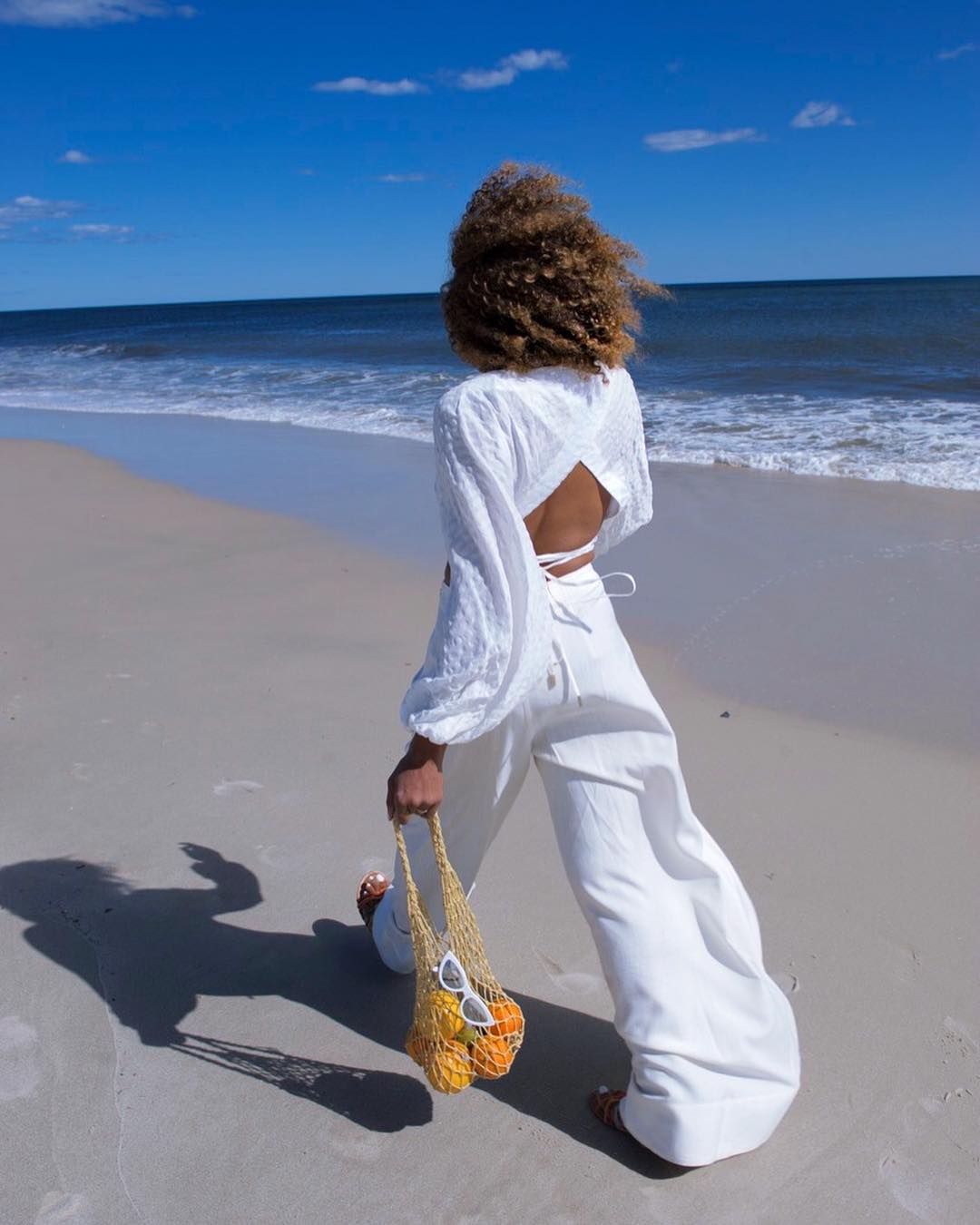 While a swimsuit is key, it'd be nothing outside the pool (or wherever area) without a good cover-up. No matter where you find yourself basking in the sun, a proper cover-up is a must. I'd suggest a cool embroidered kaftan (like the one I'm wearing on the left) or even a white two-piece set – something like what I'm wearing on the picture on the right. Honestly, such a breezy and elegant option for sunset cocktails.
The Everywhere-appropriate coverup
If you're a little stuck with where to look beyond the typical caftans and cover-ups, opting for a silhouette you regularly wear anyway — like a wrap dress (easy to put on and take off) or an off-the-shoulder number like the one I'm wearing in this picture — is a good place to start. You'll also want to make sure your chosen fabric is light and breathable (think linen and light cotton), and something you don't mind getting wet (going to the beach should be worry-free, after all). Check the ones I've rounded up, suitable to wear anywhere, anytime.