I like my sandals to stand between basic and show stopping. They need to be comfortable and practical but have a wow factor. Timeless. Never boring. That's no easy task my friends. Which is why I selected a few keeping these criteria in mind, for you to consider. Both designer and at a more competitive price point. These four must-have sandals will solve all your summer shoe woes.
The new gladiator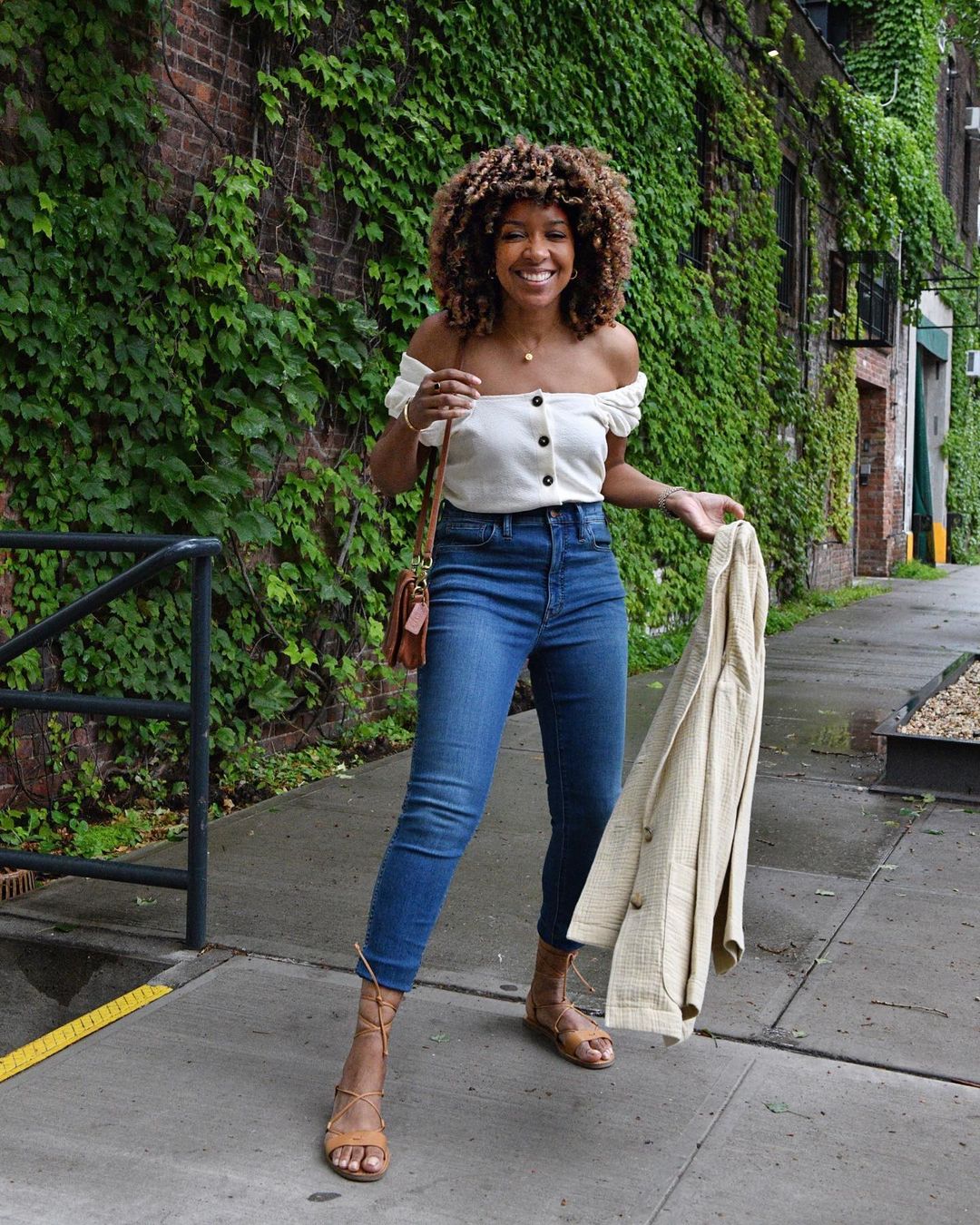 You can likely recall the last time and place you purchased a pair of gladiator sandals. The flat-soled, lace-up that took 30 min to buckle up shoe seemed ubiquitous not too many summers ago. You might as well remember the celebrity obsession with the knee-high version. Too much of an outdated festival vibe. I'd say not cute. But I will tell you there is a new reworked version on the horizon: ankle-tie sandals. Less cagey and more lace-y, the new-wave of lace-up sandals are a lesson in knots and ties in the right places. To add to its allure, they can be super casual or kind of dressy. I love a good versatile shoe. You? Below on the right are some pricier versions and on the left budget friendly.


Chunky sandals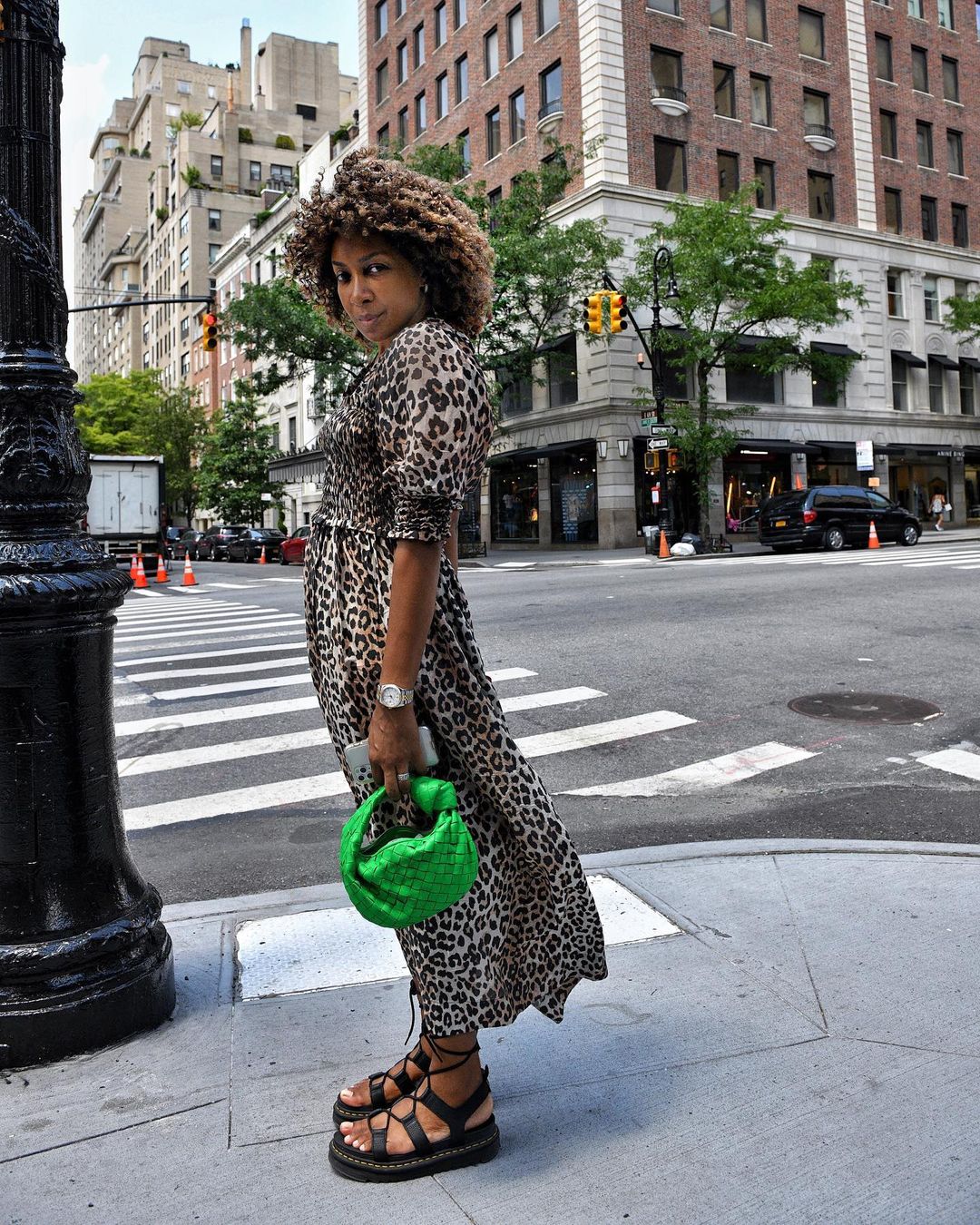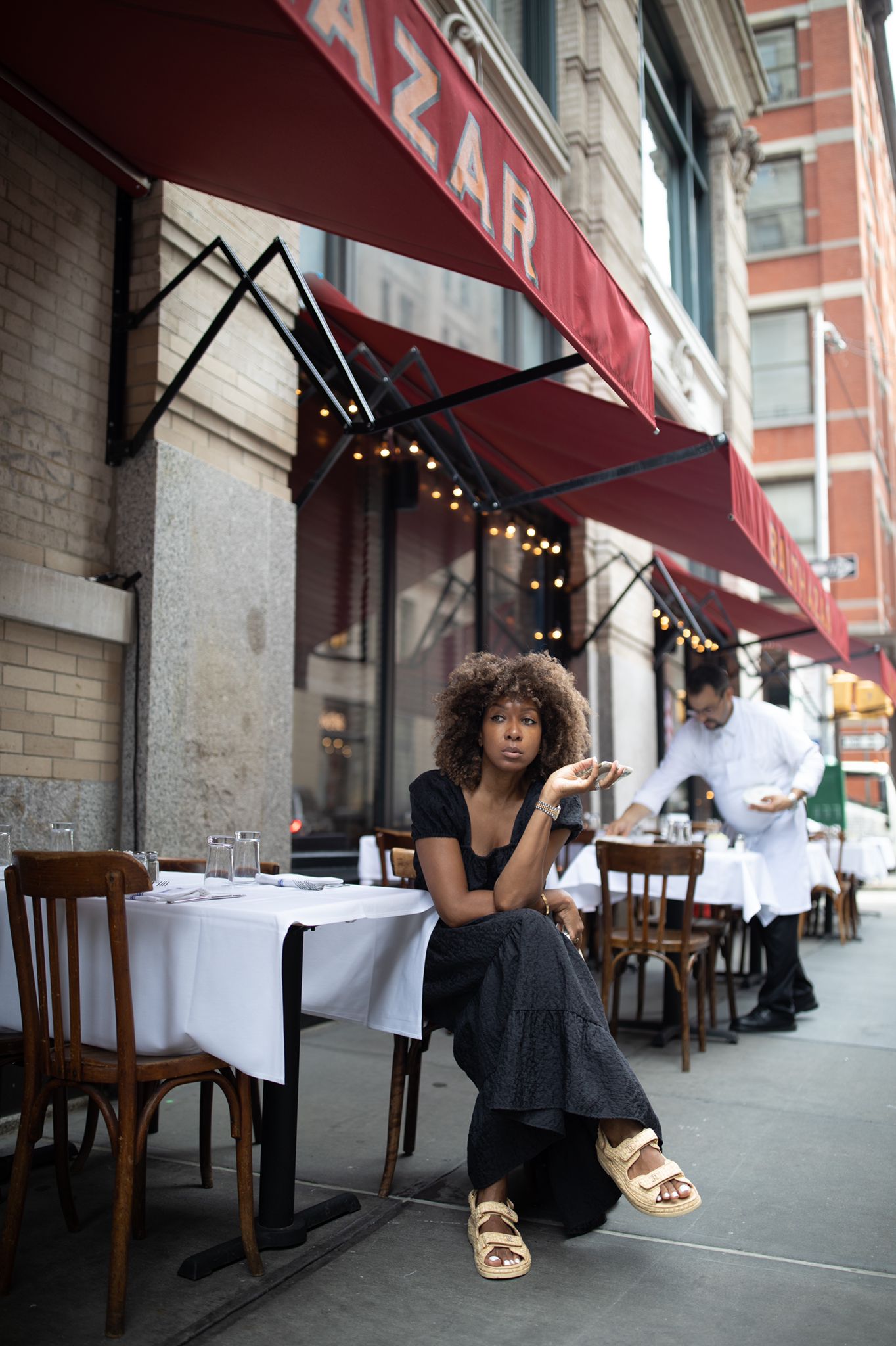 Is summer even summer without a pair of chunky black sandals? Not to my knowledge. Ones I truly can't live without are my Doc Martens sandals .  Also the same goes for my Chanel dad sandals that everyone loves to hate.  Here are a few Chanel dad sandal lookalikes for you on this link. Or check Vestaire Collective for pre-owned (or brand new in box) ones.  They are the perfect shoe to balance out a feminine dress or take any outfit to the next level really. They just look so incredibly cool with anything. Grab something that looks meh and throw a pair of chunky sandals with it. See how it instantly transforms the outfit. Works like magic and this is not an overstatement. Those who have tried it can attest to it. In the same way a combat boot has become the ultimate — and most versatile — winter shoe, a thick sandal has the same relationship with summer. Style credits, comfort, and, not to mention, a few extra inches. We can't deny the allure of an item we know will never go out of style.


Classy and strappy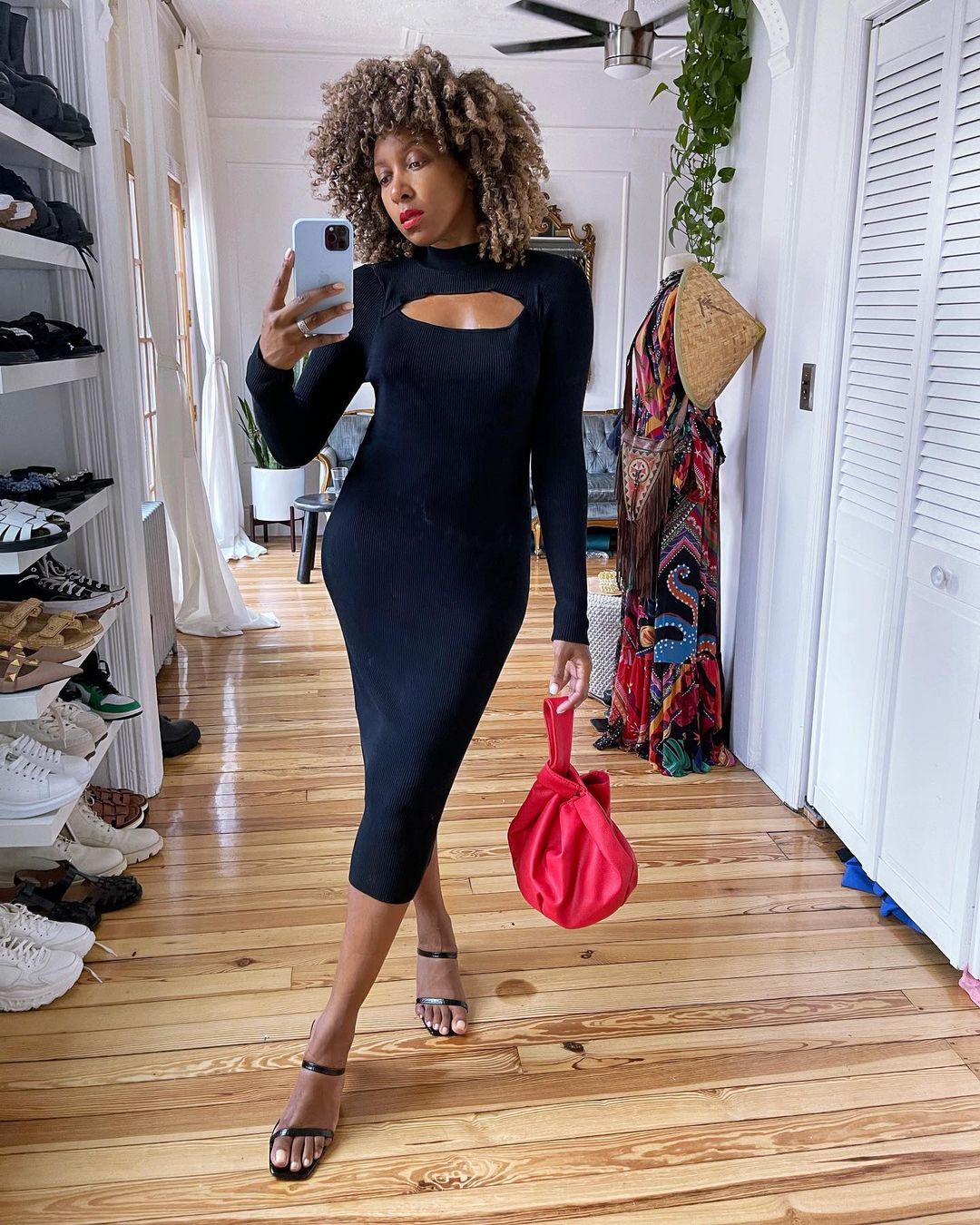 We always needs a pair of strappy sandals to get by. They just look chic and put together and like you've got everything figured out. Which might not be true but who cares because your shoes tell everyone otherwise. Pair them with a sleek dress like I did in this picture for date night or wear them with a pair of baggy jeans and a cute top for an element of contrast. No need to wear high heels, there are plenty of really nice options with mid-high and block heels which work just fine and won't leave you feeling like you're walking on spikes after 20 minutes. I love the square toe versions we're seeing everywhere – a little throwback moment never killed nobody.


Sporty
sandals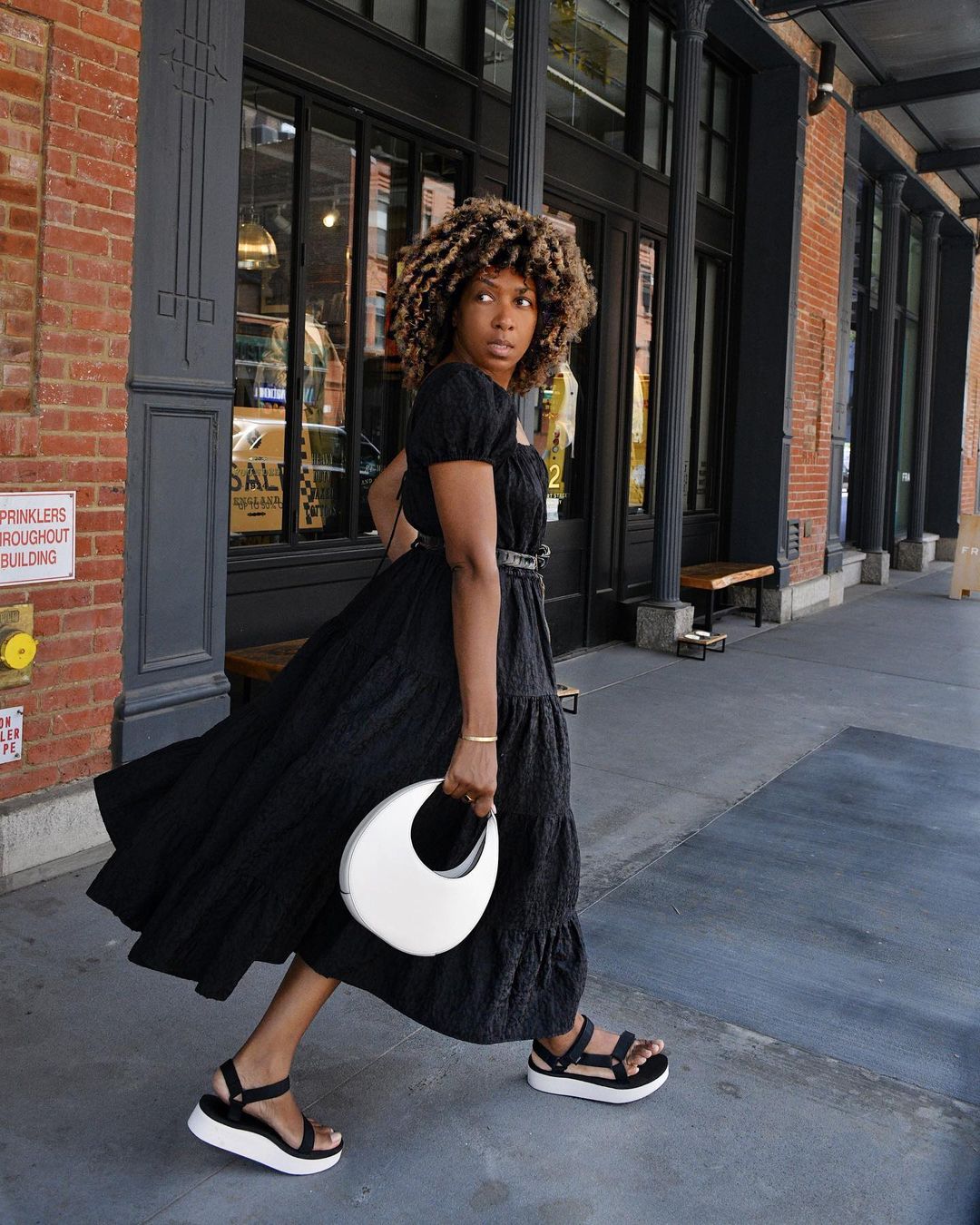 Comfort footwear can actually be cool. Trust me, you won't look like a weird uncle on vacation or a nurse. This supportive footwear category prizes functionality over trend-following but in the end it has also become a trend. One I very much appreciate, considering how much I lean towards these shoes when I'm getting ready for a summer stroll around New York. The city can be (very) hot this time of the year and sporty sandals are comfortable enough to walk around for a considerable amount of time and run errands without feeling like your feet are going to explode from heat. You know the feeling, when every little thing you put on ends up being uncomfortable these shoes are life savers. Luckily, fashion is meeting comfort half-way with brands like Birkenstock, Teva or Clarks. Birkenstocks particularly, are like walking on sunshine and come in various fun colourways like these lavender ones which are also beach appropriate. What could possibly be better than this.


Which ones are you going to wear all summer?