Olive green is autumn's most versatile and sophisticated shade. The utility trend is all about clothes that you can do things in, and designers are serving a warm palette of earthy neutrals. My favourite shade in that palette? Olive green (remember the pants I created for Amazon the drop? Right!). Some call it sage, some moss, and others khaki; whatever you choose to call it, off-green has an important place in my heart. This isn't the vibrant apple green Bottega got us all in love with (or even Nike, with its super cool green Air Jordans!) or the acidic neon shade that fashion flirted with some time ago. This is a dusty, sun-warmed kind of green. It looks amazing with brown, crisp whites, rusty oranges, berry tones and beige.

Olive green's versatility means it will blend easily into your existing wardrobe. It will refresh your office wear and pair seamlessly with your tired white shirts. The secret is to treat this color like you would any other neutral, and add olive green utility jumpsuits, wide-leg trousers and cargo pants to your autumn rotation (wear with gold jewellery and interwoven accessories). Feeling brave? Go for a full-on tonal look (see below) for major impact. I always love a dramatic silhouette.
The full look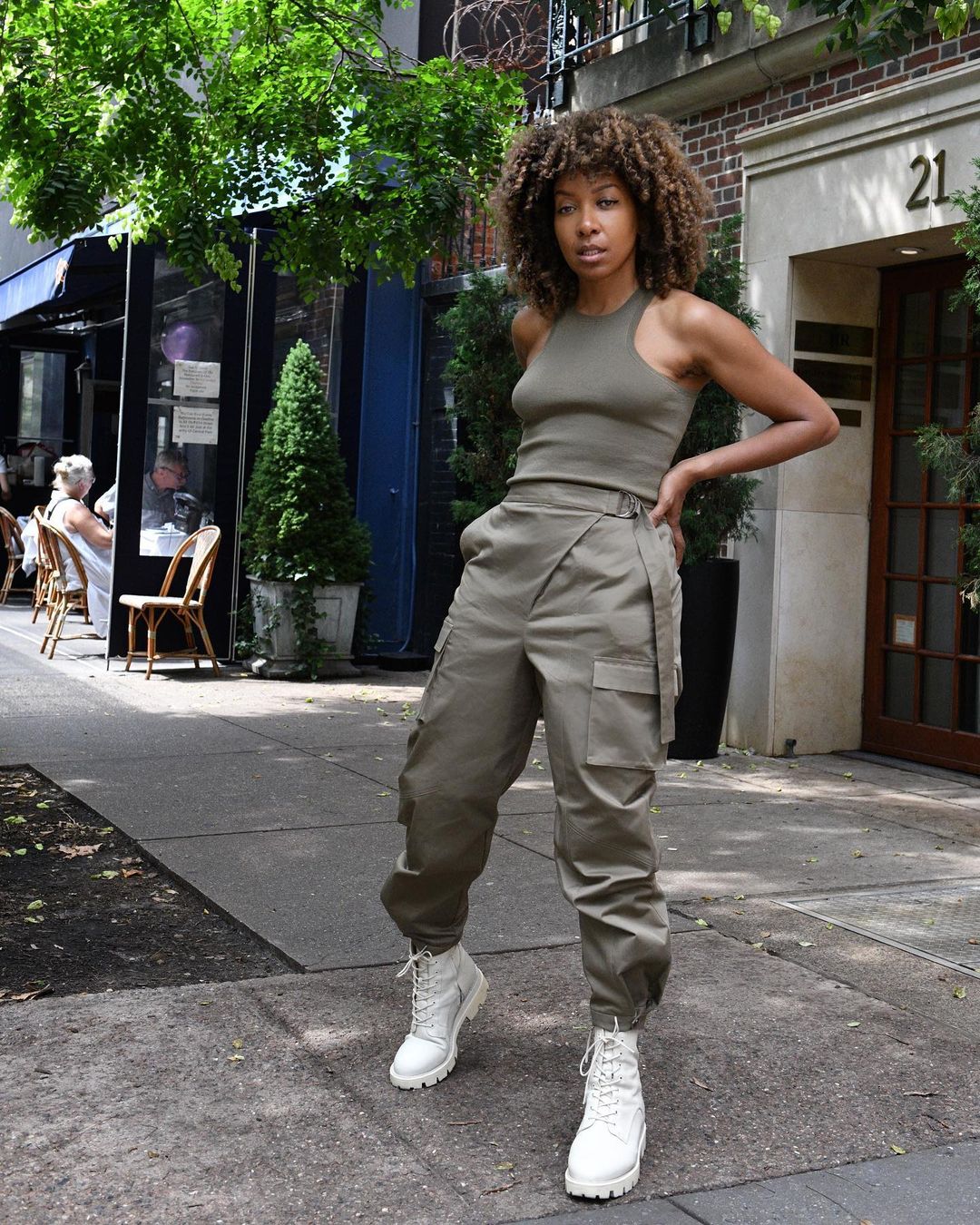 The cargo pants are a must-have. My favorites by Ulla Johnson (Rowen) are sold out everywhere, but I found many options as cute as those. Take a look at the carousel.

Whether it's a pair of tailored khaki trousers to trade in for your favourite jeans, a khaki shirt, a trench coat, or skirt, there are numerous ways to incorporate olive green into your look.
Must have: the cargo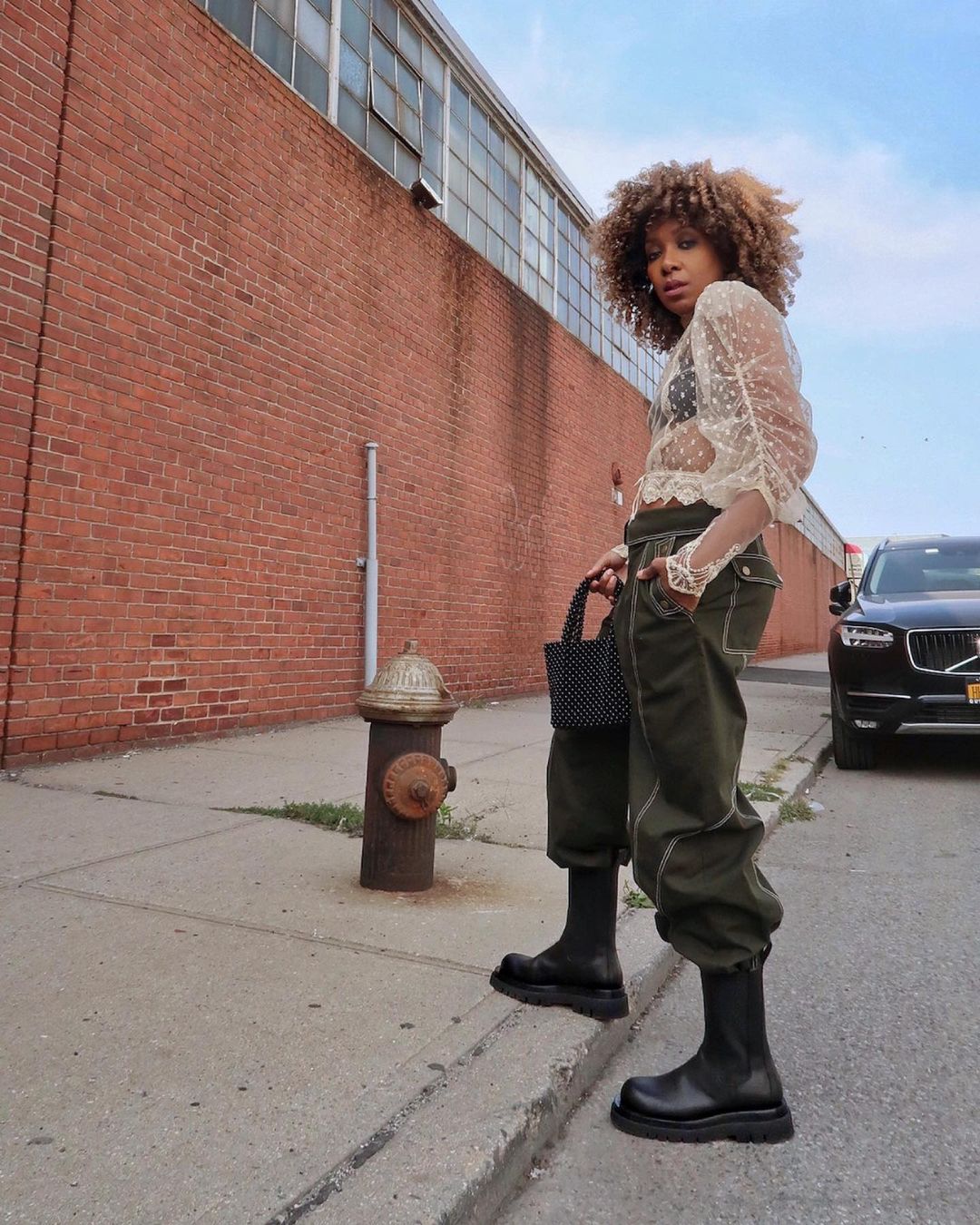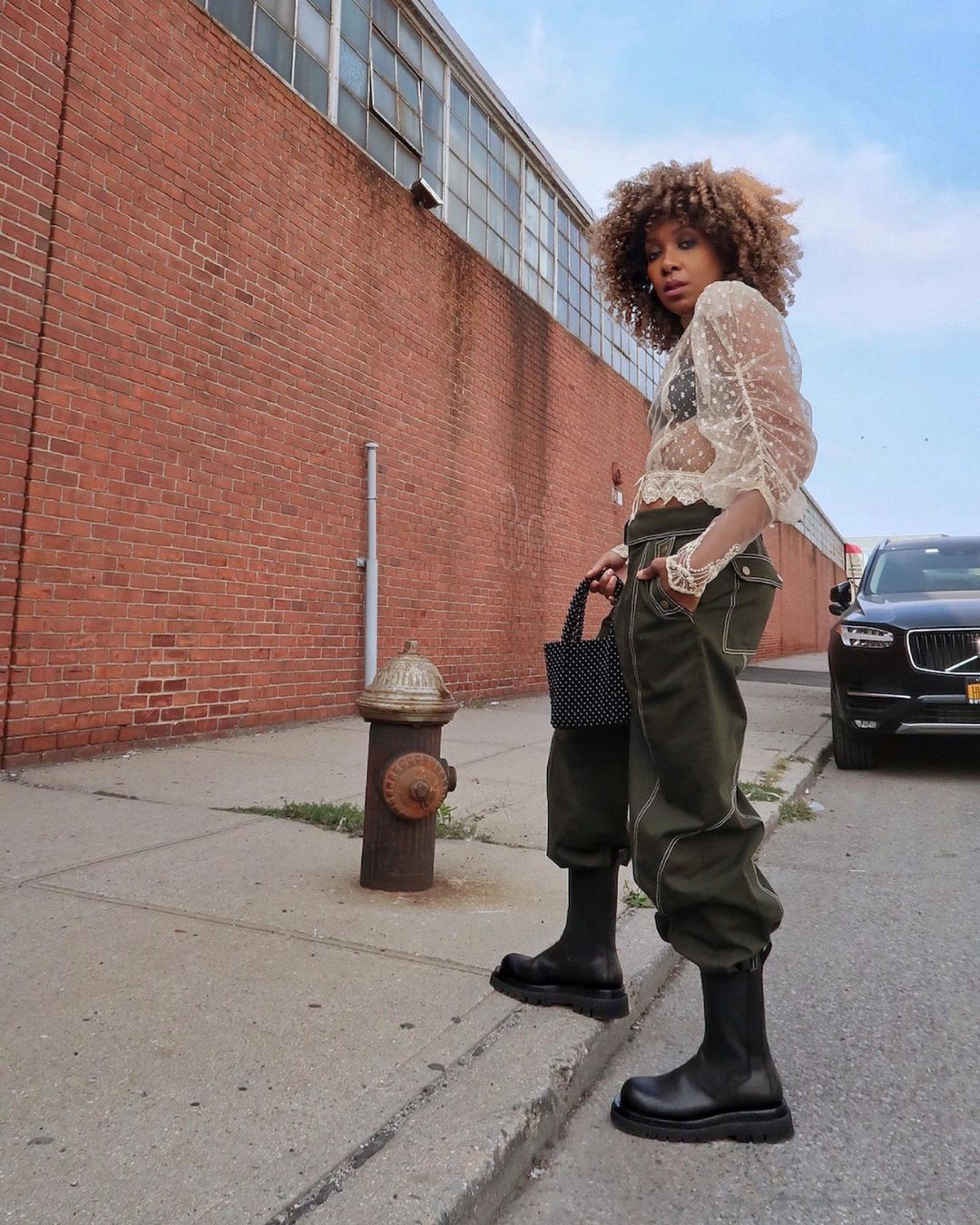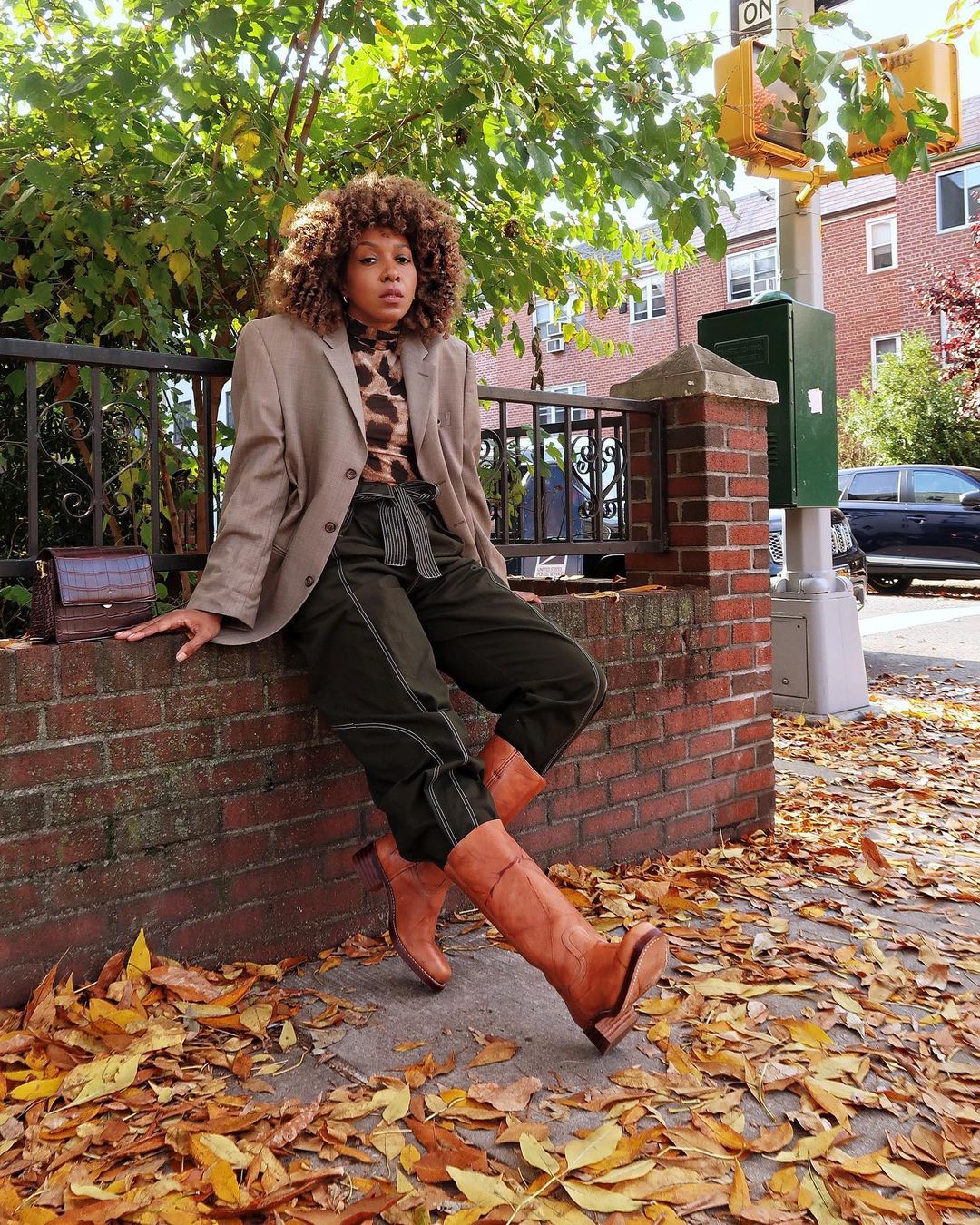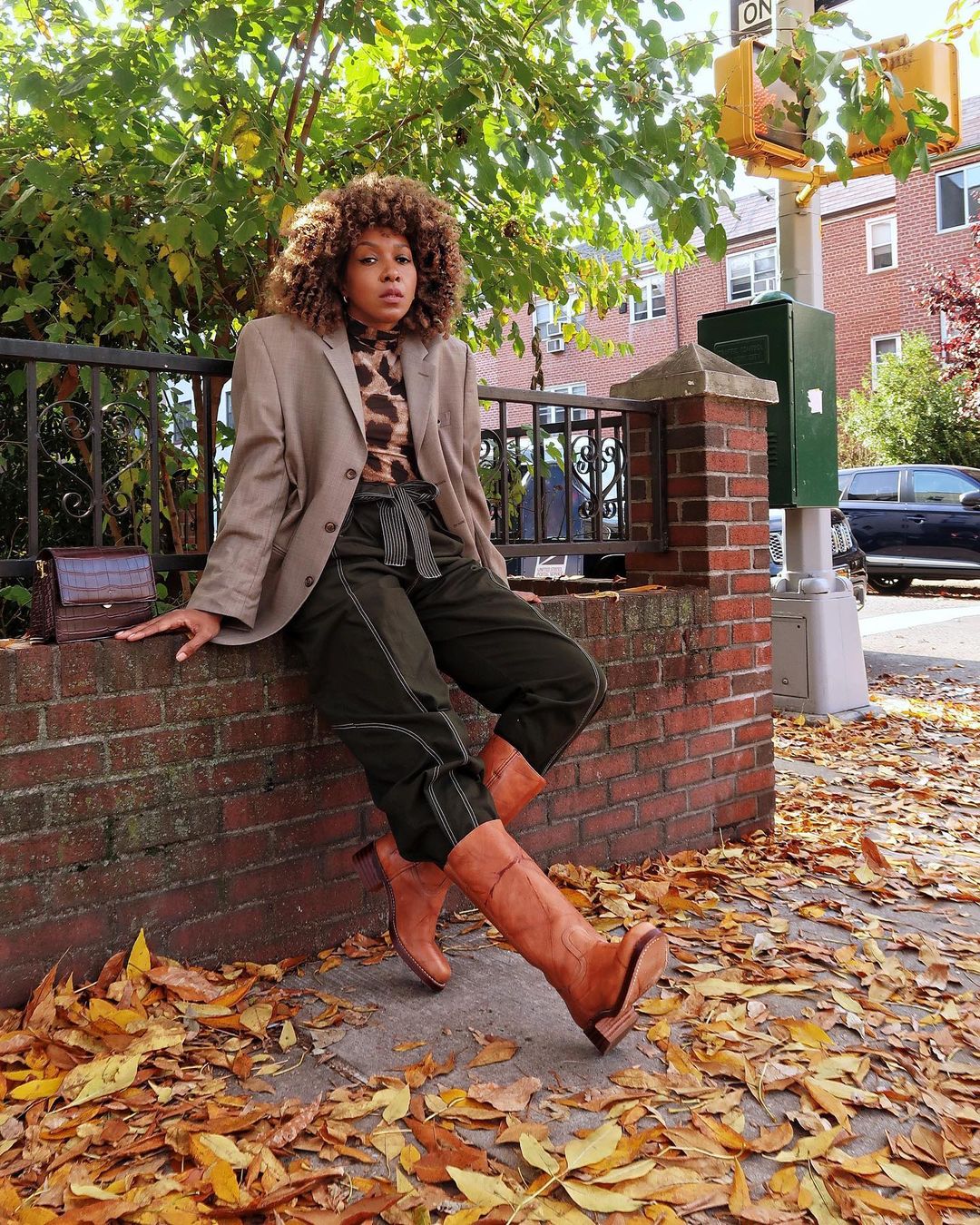 The fact that brands continue to drop new pieces in the shade is a testament to olive's timelessness, don't you think? It simply looks good when worn! It's fun to style and layer with and it provides great contrast with a wide array of tones. And I rest my case here.

This particular green was first used by the armed forces as a simple, one-tone camouflage, allowing its user to blend seamlessly into the landscape. In fashion, it's been used to stand out. Are you convinced yet? Tell me in the comments which piece you'd be adding to chart!