Layering for colder weather doesn't have to be a daunting task! Below I've listed some of the best seasonal outfit combinations and the key items that will elevate your looks! And, they're all a/w21 runway approved!!
Oversized Shirt Layering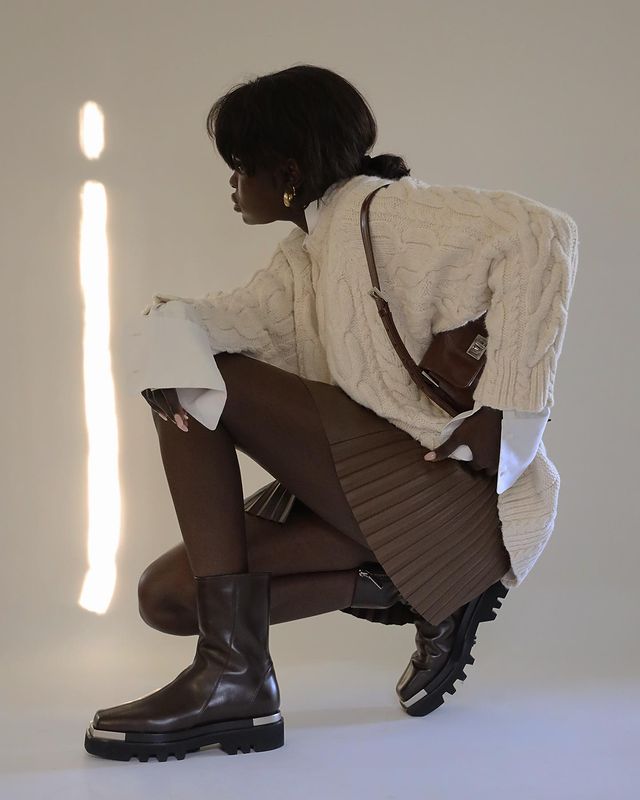 An oversized shirt really goes a long way. If you haven't yet borrowed one from the menswear section, now is the time!
Oversized shirts are my best layering partner because it's so versatile!! Wear them under a cable knit jumper or vest with the big cuffs, collar and hem of the shirt exposed. Not only does it provide some extra warmth, but it also injects crisp tailoring lines to any slouchy outfit. Those contrasts of lines of textures are a work of art.
Ready to discover an infinite number of oversized shirt outfit looks?

Blazer & Slouchy Coat Overlay
For those especially chilly days, sometimes one jacket is not enough! The blazer and coat overlay combination is truly one of the most special seasonal layering types. It makes dressing up for colder weather so much more exciting! To achieve this timeless and elevated look, invest in a slouchy overcoat and a blazer that belongs to the same tonal category. The slouchy coat makes it easier to wear bulky clothing items underneath. In addition, keeping to similar tones are equally as important to create that elegant colour balance (The Row gives some great examples). Colour awareness and tonal pairings are essential for good layering techniques- it can be tricky, but get it right you'll see just how every single of your looks will transform!! (Just to note: This style is also ideal for some back-to-work elegance!)

Oversized Knit Layering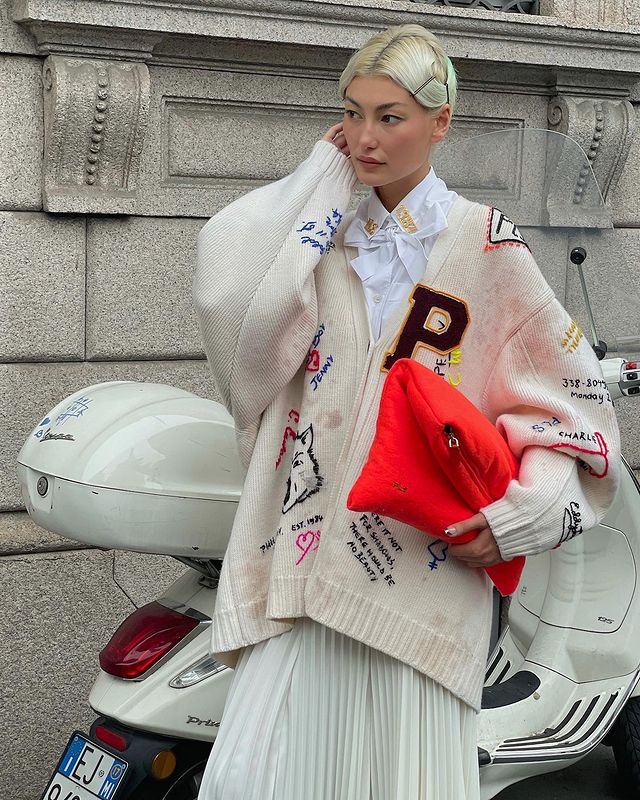 Knitwear is coming! The latest seasonal trend of oversized knitwear has given a fresh excitement for layering options! From scarfs, tunics, jumpers and cardigans, the bigger is really the better!!
Use oversized knitwear as an overlay focus point. The knitwear texture will give some extra depth that will finish your look and the size will keep you as warm as any coat would!

(Faux) Leather Layering
Leather has made a big impression for the new season, and it is especially useful for layered outfit looks! Use it as textured points underneath your clothes.
Some of my favourite classic combinations are leather knee-high boots under skirts or leather trousers under blazers. If you're more into leather accessories, try a belt over a blazer or overcoat. Not only will it keep the warmth in, but it will draw out some seasonal elegance.
What layering combinations are you waiting to try?