Five decades later and the industry still can't shake off its disco fever. This is the recipe, all the tips and tricks, to get the 70s look this fall.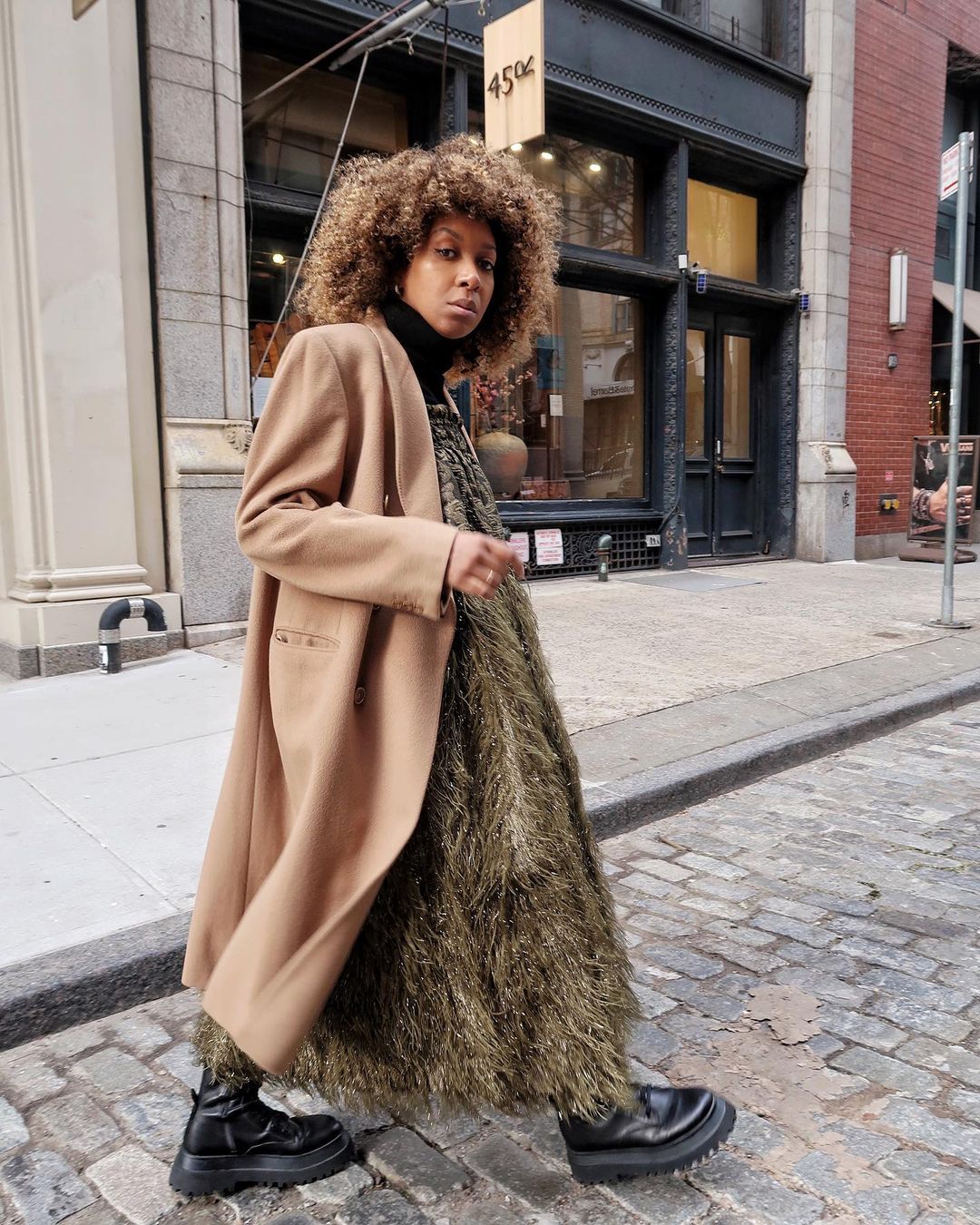 Party Dress but Make it Day Time
Party dresses were the epitome of 70s disco! Boy they loved shine. The key to wear a party dress during the day? Layering it like I did here on the left! The black turtleneck and classic camel coat bring the look down a notch and the chunky boots provide a nice edge to an otherwise pretty flashy nightout dress. [My brocade feather trimmed dress is Ganni, which is sold out in every colorway]

Huge Platform Boots, Jewel Tones and Suede Coats
Footwear goodness coming your way… How cool are both of these ultra high platform boots? Again, fashion is looking to the swinging 70s for some inspiration – including sky high shoes. Platform shoes were the biggest shoes of the '70s – making a spectacular presence when entering the dance floor. Same for suede coats embellished by faux fur collars and silky jewel toned dresses. Faux fur collars were seen everywhere for Winter 2021/2022. It's an easy way to dip your toe (or should I say neck?) into the faux fur jacket trend. Especially if it's a coat with a removable collar. One it makes washing it easier and two, if and when the faux fur collar trend dies just take it off your coat. Plain easy.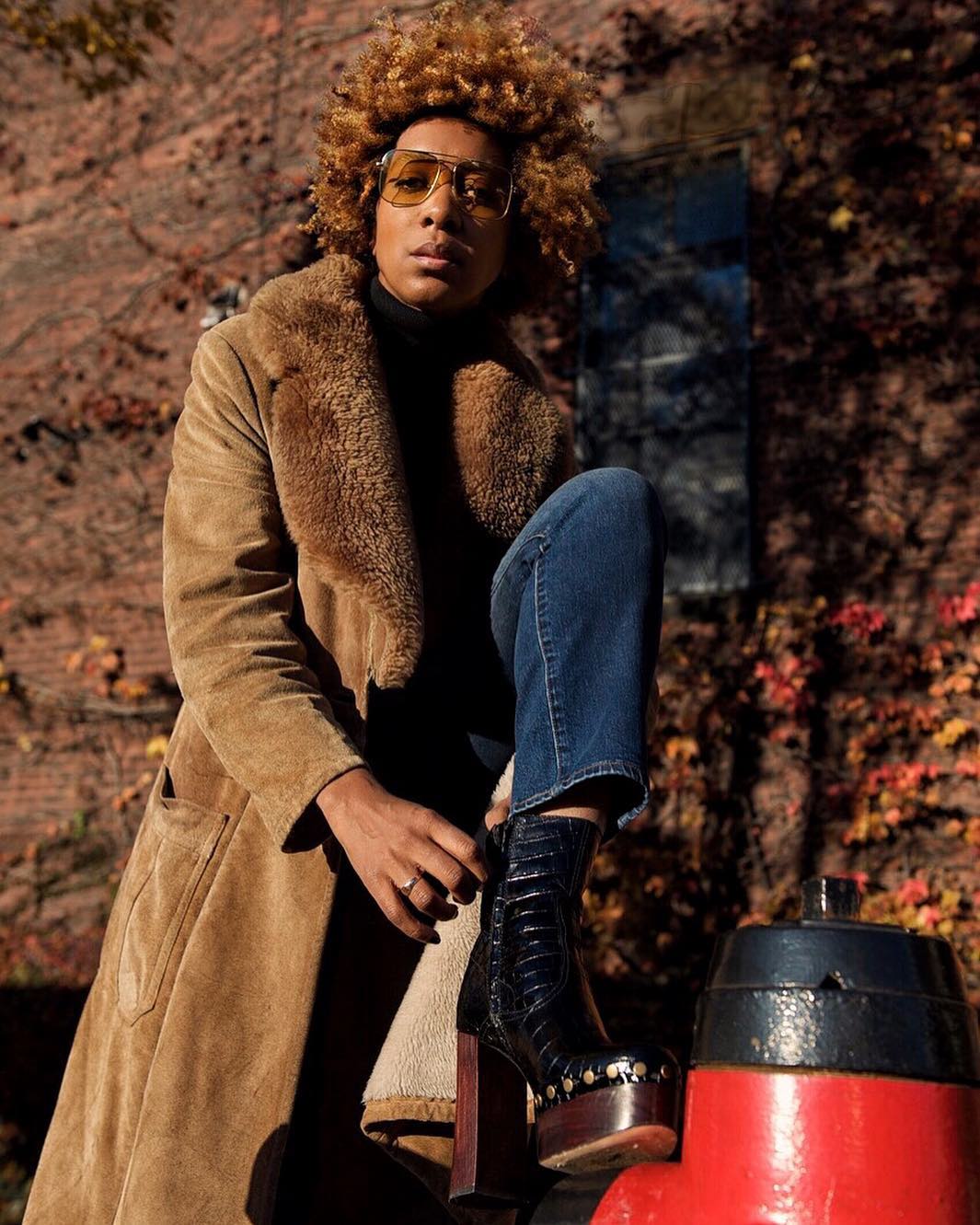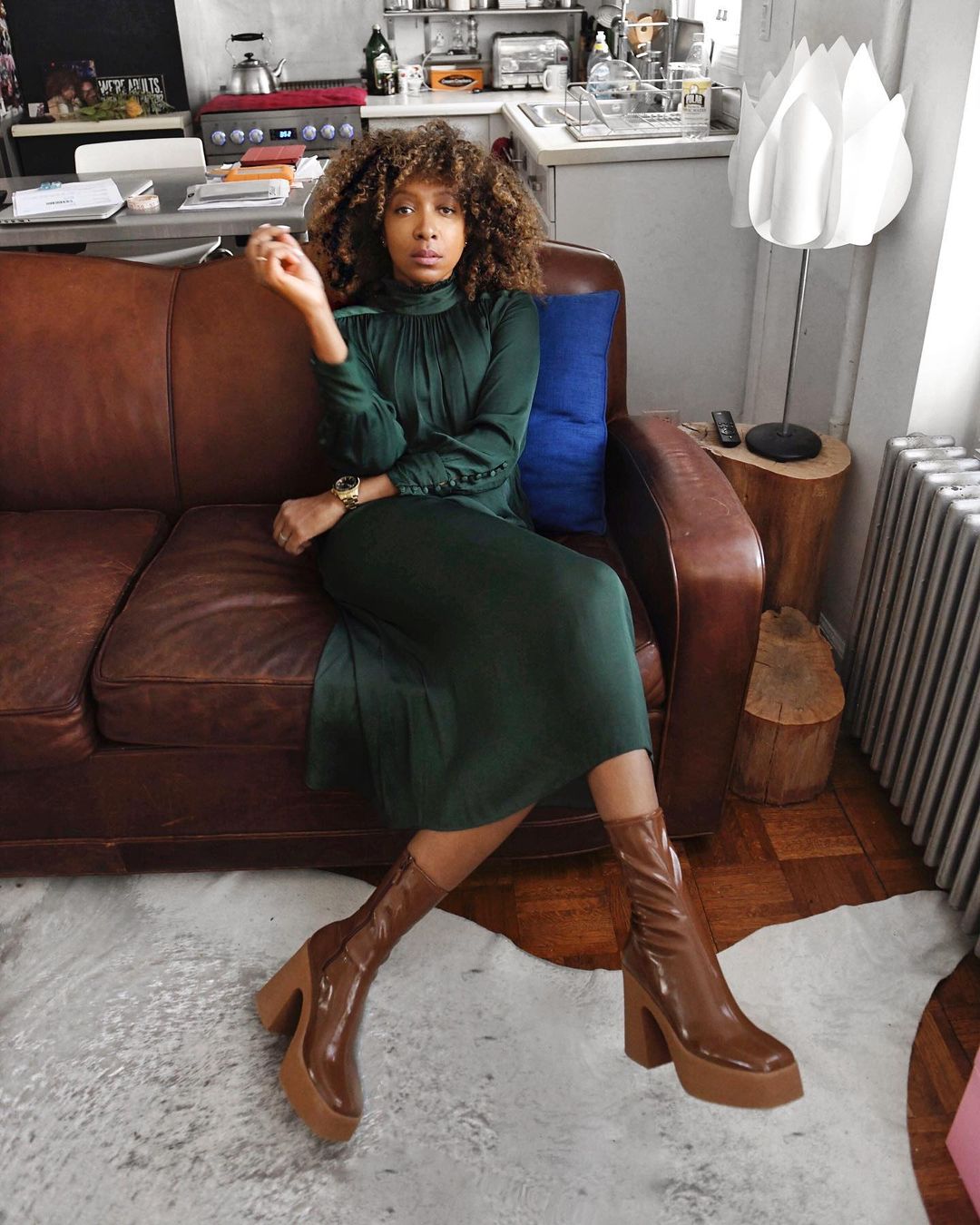 Flared Pants and Prints Spotlight
With looser pants and '70s fashion back in style, I've been asking myself: are skinny jeans over? Billowing silhouettes are really having a moment. And, the biggest comeback of 'em all has to be the flared jean. Sorry skinnies, but you'll have to sit tight at home. After so much time wearing sweats, the mood-boosting aesthetic known as dopamine dressing has taken off. Maximalist prints underpin this trend, meaning 70s style prints (such as snake print) are a welcomed addition to the story.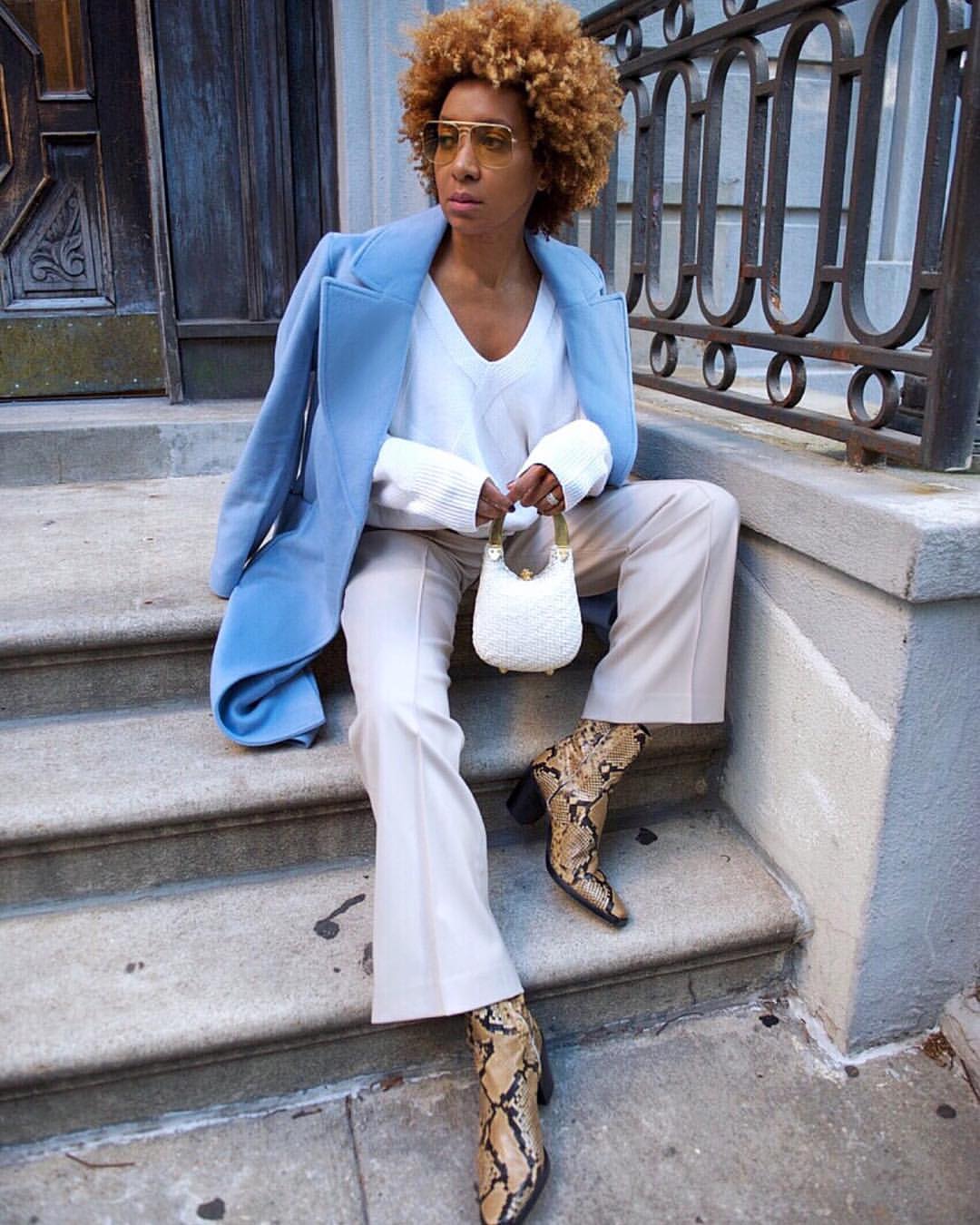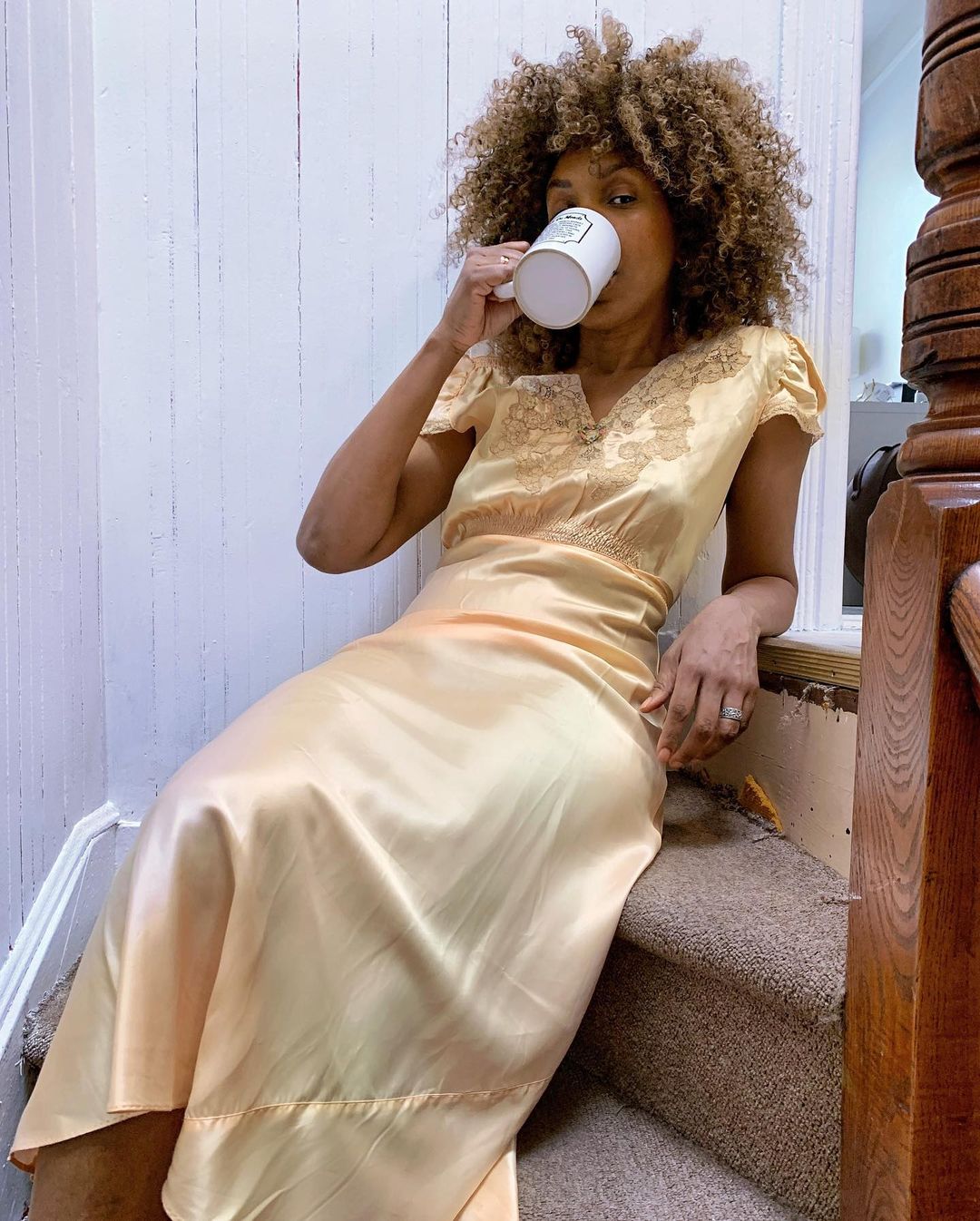 Silky Dresses
The satin slip dress might seem like a new trend, but it originated in the '70s. The figure-hugging dress has been present for most of the 20th century, but there is something very chic about the boudoir inspired satin dress which gives a real '70s feeling and is the right amount of risquè. You know the drill: I love how cool this kind of dress looks paired with chunky lace-up boots. You really can't go wrong.