Turtlenecks are a must-have wardrobe item, let me start by saying that. They have been around for so long and have been consistently worn by the masses as part of a casual wardrobe. Though they have fell out of favor for a while for being associated with 80s and 90s fashion. Well that is not true anymore. The great thing about turtlenecks is that they are a wear anytime, anywhere item – it just depends on what you wear it with, and how you style it. We have the loose/oversized silhouette option and we have the sleeker and more sophisticated option. These two depictions of how turtlenecks can be worn are a testament to the fact that this piece can be worn for day or evening, for formal or informal occasions, and for work or play. Take a look at how I styled some of my favourite turtlenecks below.
Oversized turtlenecks: cozy, stylish and warm!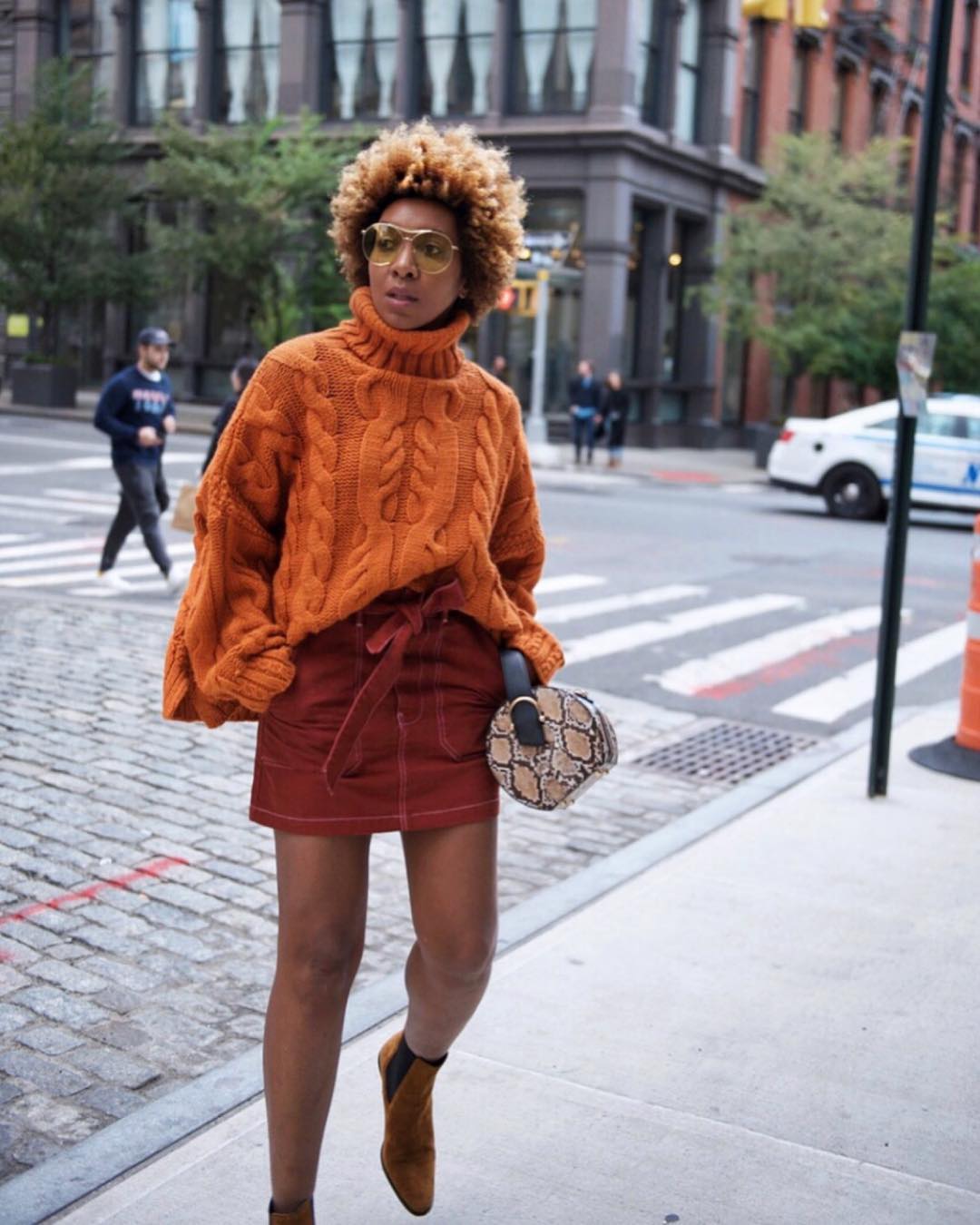 Turtlenecks are a clear upgrade from a slouchy sweater, hoodie or long-sleeved tee. Elevate your casual and everyday uniform during the fall/winter season by swapping out those wardrobe staples with a chunky loose fit turtleneck. It will add some more polish to your running-errands look!

The more you layer, the better.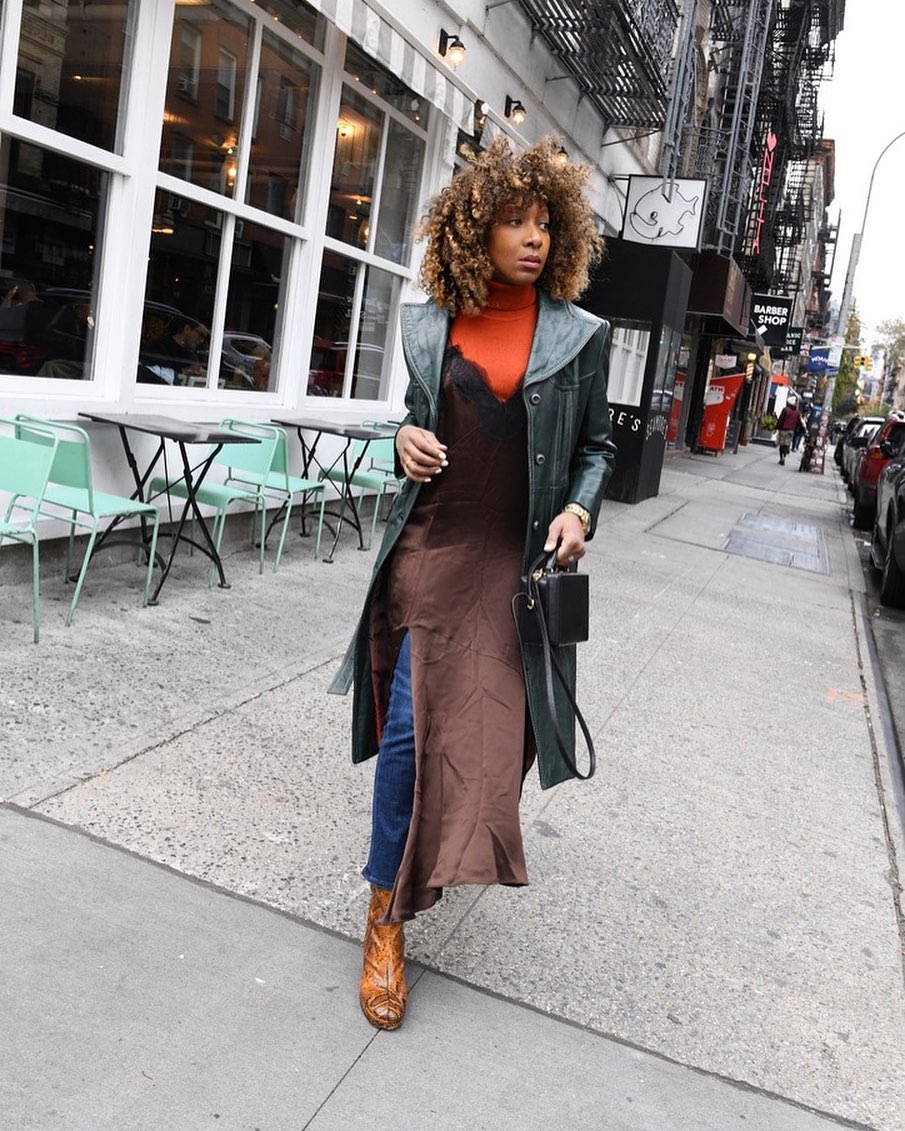 I love how a cotton turtleneck looks under a breezy dress and I appreciate the extra layer of warmth on the coldest winter days. In this look, the classic and conservative feel of the turtleneck balances the sexiness of the slip dress. Two favorite fall trends — leather coats and slip dresses—are even better when you add a solid-color turtleneck to the mix.

Go for an all-black or all-white look: a subtle way to wear a turtleneck + it elongates your silhouette.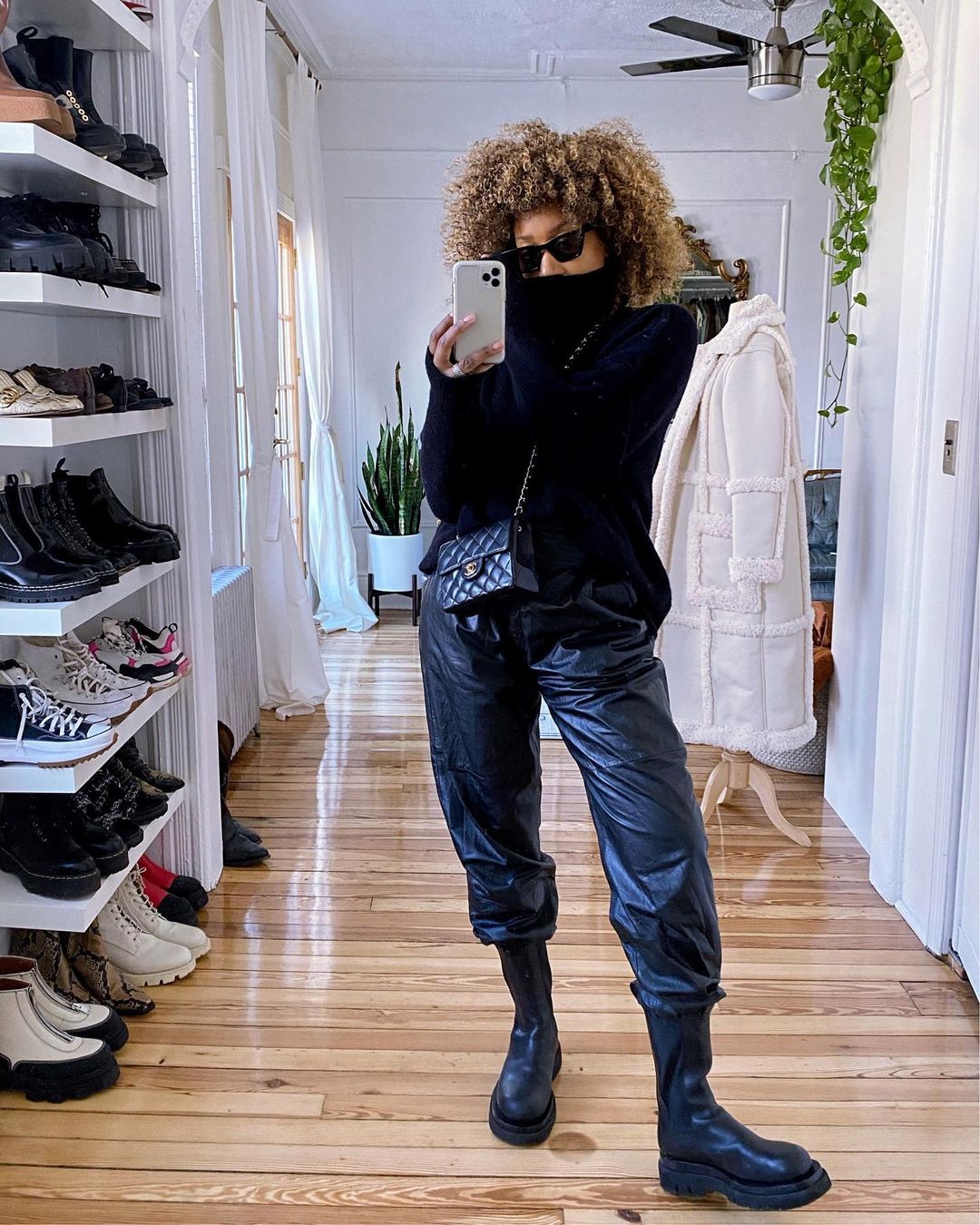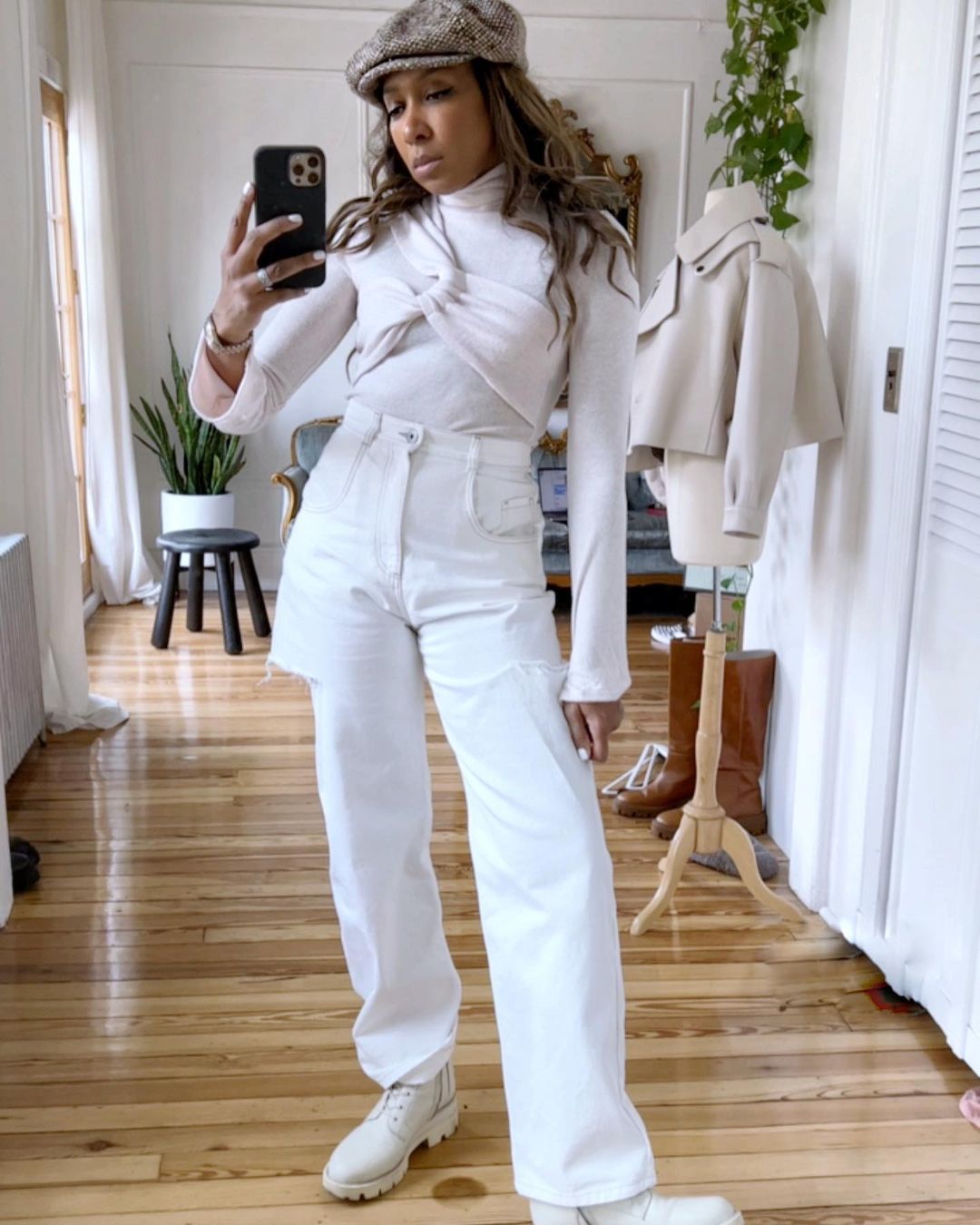 Layer on your basics – black and white! Some may say turtlenecks are boring and lackluster in some sense. That is definitely not the case here! There has always been a certain air of toughness about the turtleneck when worn by women, don't you think? When I wear a good turtleneck I feel like a woman in charge— secure, assured, and defiant. Back in the days, in videos of women protesting for their reproductive rights, you will find the turtleneck. It was worn by black revolutionary women like Kathleen Cleaver, Elaine Brown, and Angela Davis. These days the turtleneck stands for quiet confidence and I am here for it.

Have fun with the accessories!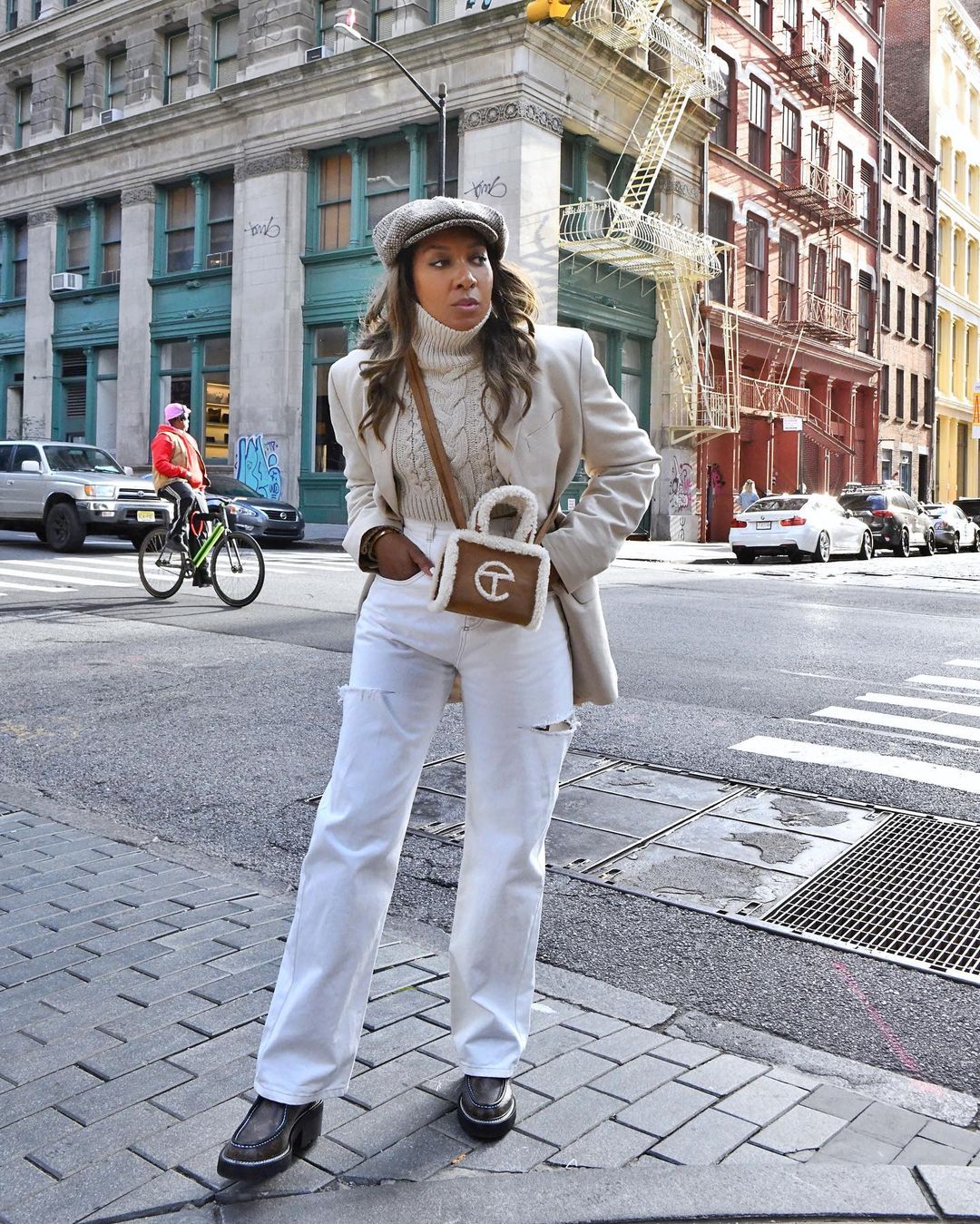 Accessorizing turtlenecks is easy. The high neckline provides the perfect canvas for statement accessories up top. Think a chunky chain necklace or multiple layered delicate necklaces, or even a newsboy hat like I'm wearing here. Also, can we talk about this UGG x Telfar collab? It's just so cozy and it looks so good that it's hard to imagine it didn't always exist! I tried to find similar bags (since this one in particular is sold out) – take a look at the carousel below and check out the post I recently wrote on winter textures.

Turtlenecks are one of the most versatile and timeless basics for crisp-weather dressing. How are you wearing yours this season? No matter your style, there's a turtleneck look for you.