"Very Peri may be Pantone's color of 2022 but this season we're all about the versatile and underrated power of brown," said Refinery29. From deep chocolate to buttery toffee, cream or caramel, brunette hues have returned to the spotlight to become one of the most sought-after shades of the year. Long considered dated, dull, and unsophisticated — especially when compared to fellow neutrals like black, white, gray or blue — the colour seems to have rehabilitated its public image. A look at the current appetite for minimalism, sustainability, and natural beauty will justify its appeal.
This shade has been waiting for its moment for quite some time — and the creamy, natural colour has quietly come of age in the past year. It's an accessible colour, truth be told. Who can't find something in this brown trend? There's kind of a back-to-basics aspect of brown. It's cozy, but sexy at the same time.
I've been seeing luxurious brown ensembles everywhere. There was a period where people really shied away from it, so that's why now it might feel fresh to the eye. It's also quite a nostalgic colour since it was very popular in the '90s.
This is how you nail the brown trend: the quick and easy way.
With black.
From terracotta leather jackets and caramel teddy coats, the autumnal hue has become a winter staple and soon a spring hue as well. It's becoming a favorite of mine for its easy styling and vibrant colour mixing propensity (with orange or lime green for example!), but yes, you can wear black with brown.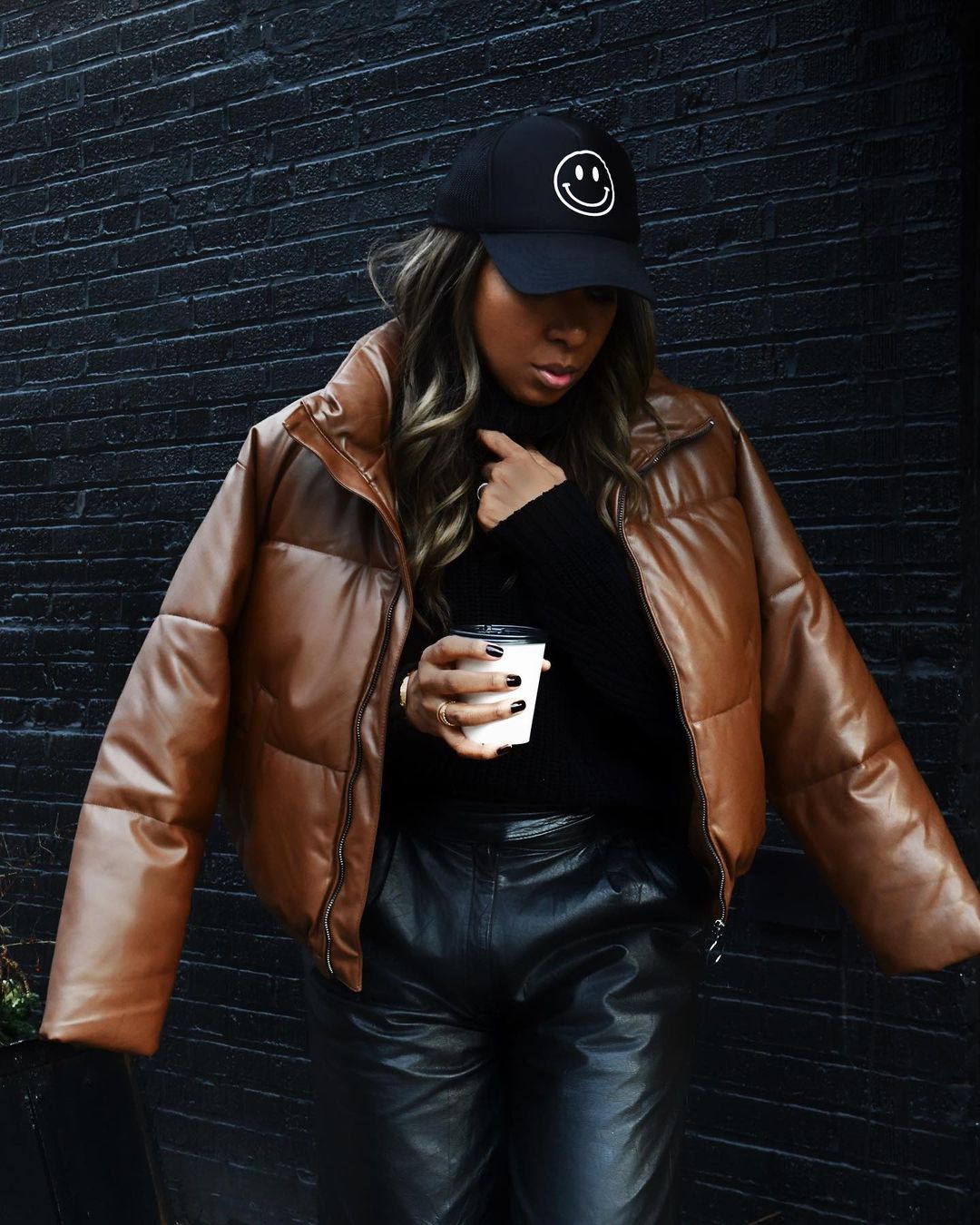 Total look.
Years of opting for other colours has actually played a major part in the comeback of brown outfits. It is inviting and puts you at ease. Besides, the entire spectrum of brown is on trend, so it's easy to put together a cool outfit. Unlike other dark neutrals, it's easy to mix shades of brown in one outfit and that's the safest approach – to monochrome! The tonal hues will naturally complement each other, and you can easily add depth and elevate your ensemble by experimenting with contrasting textures or details like I did here!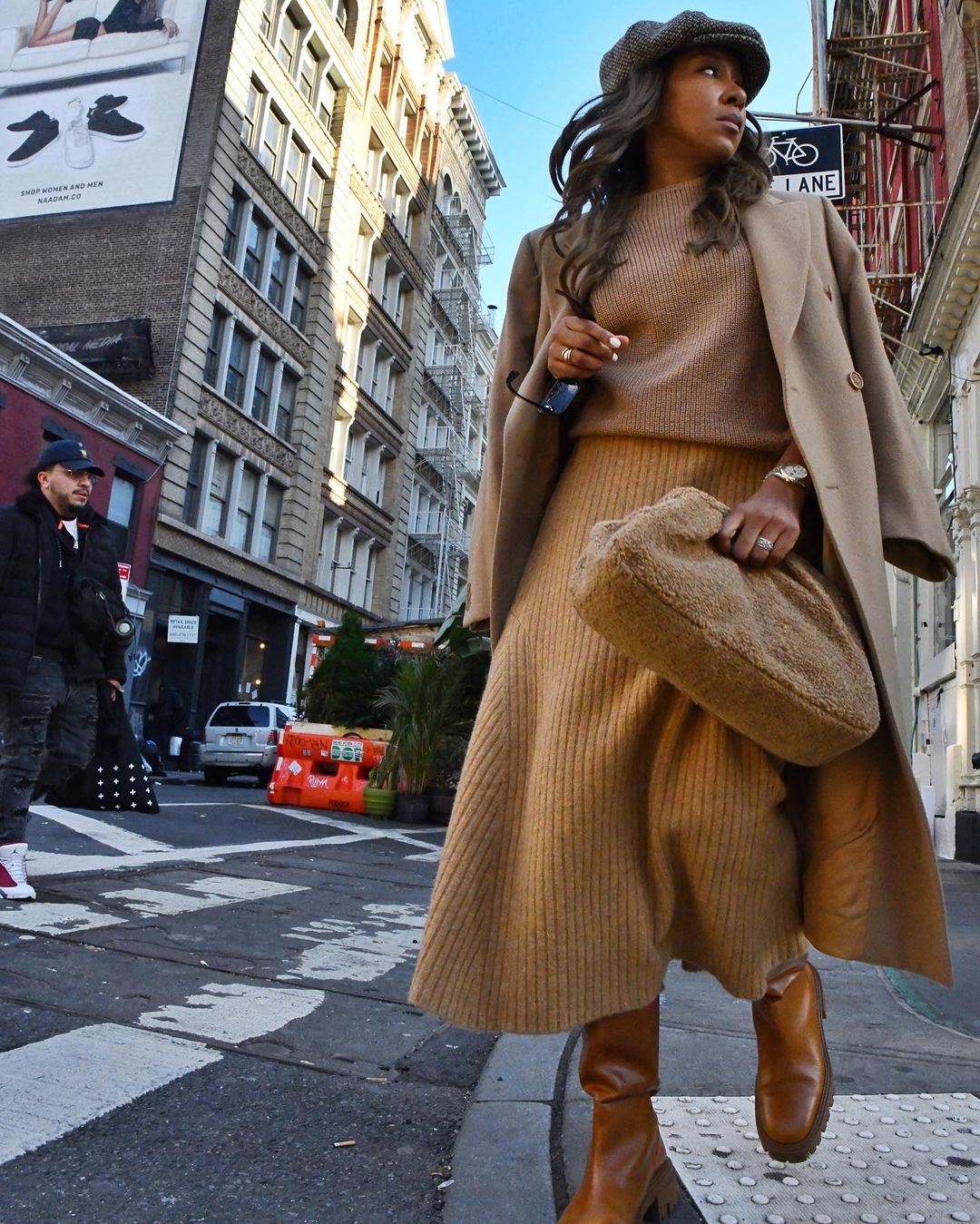 An accent.
Colour looks softer with brown, less obvious than when worn with navy, and less harsh than with black. With dark brown puffers, lounge pants, and knitwear popping up everywhere you look, even brown leather has made a comeback. Like with any new colour inclusion into your wardrobe, it's always best to start small. In this case, accessories – any variant from footwear, to handbags – are your best bet. By incorporating simple brown accents along the way, you'll slowly become more comfortable with the colour.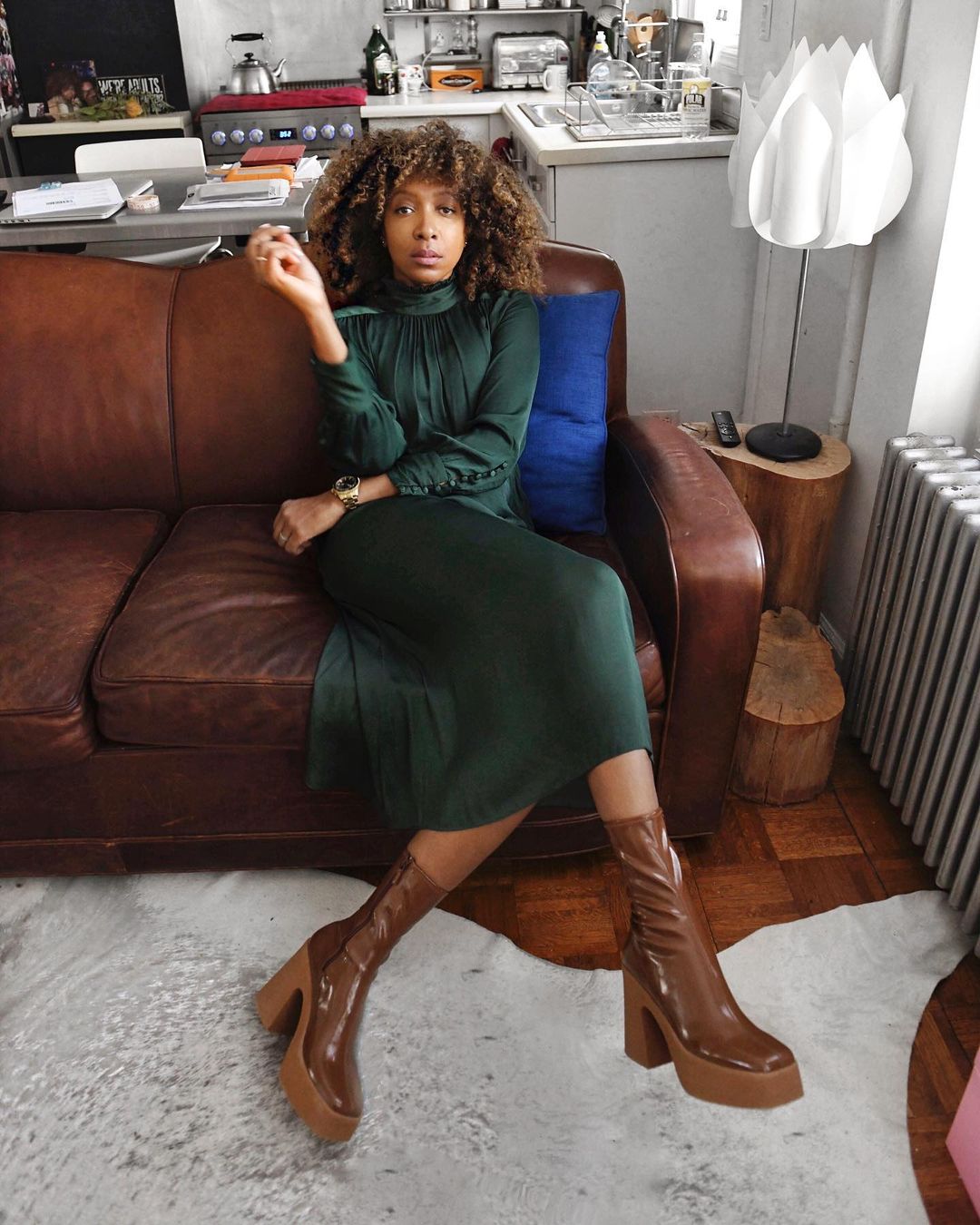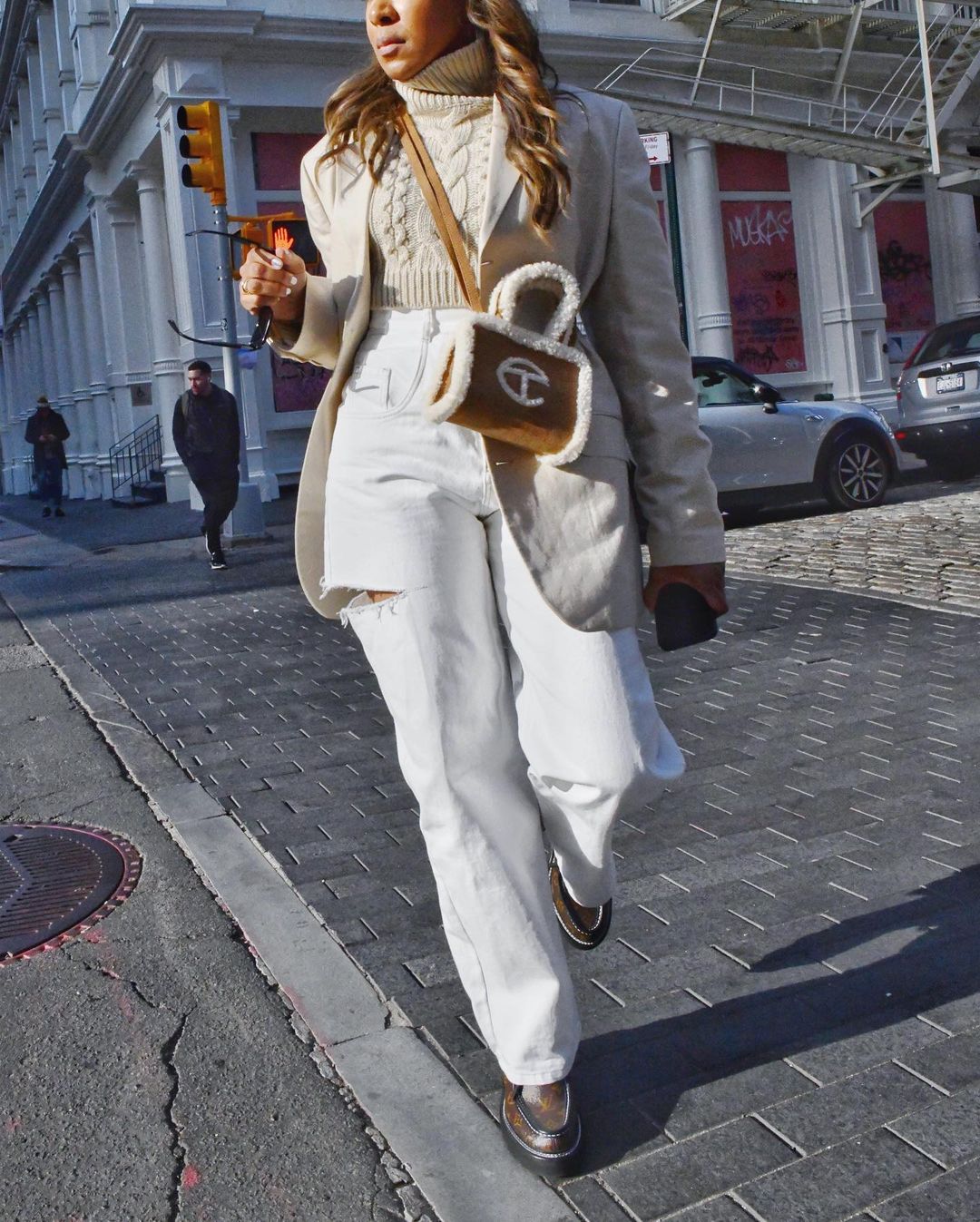 Do we already love it more than black?