It would be wrong to proclaim a single pair of white pants the best, when really the best pairs vary from woman to woman. Everyone has a silhouette and shade that make them feel most confident and comfortable. No matter the specific shade of white, cut, fit, or fabric feel you're after, I got you in the search for the perfect pair. White pants were once looked at as a summer item, but that rule has been thrown out the window and white bottoms have rightfully earned their place as an all-year-long staple, thanks to its variety of silhouettes and versatility.  
White jeans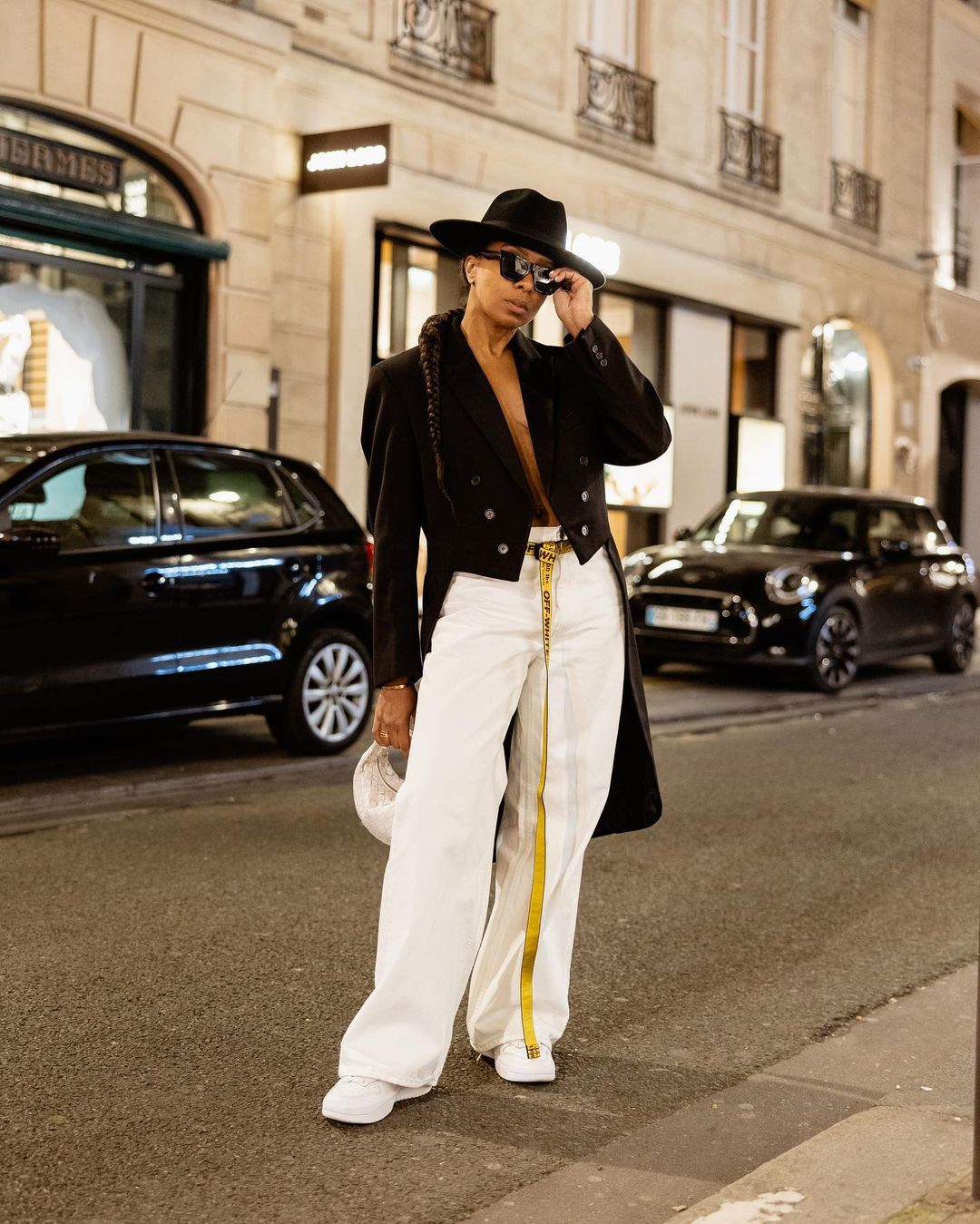 White jeans are tricky. If the denim is too thin, they're bound to be see-through. Too thick, and they're going to be relegated to the back of your drawer as soon as temperatures rise (which, odds are, is exactly when you want to be wearing them?). Who says you have to wait until the summer solstice to enjoy the coolest shade of denim out there? I am an advocate of white denim no matter what time of year it is. 

White wide leg pants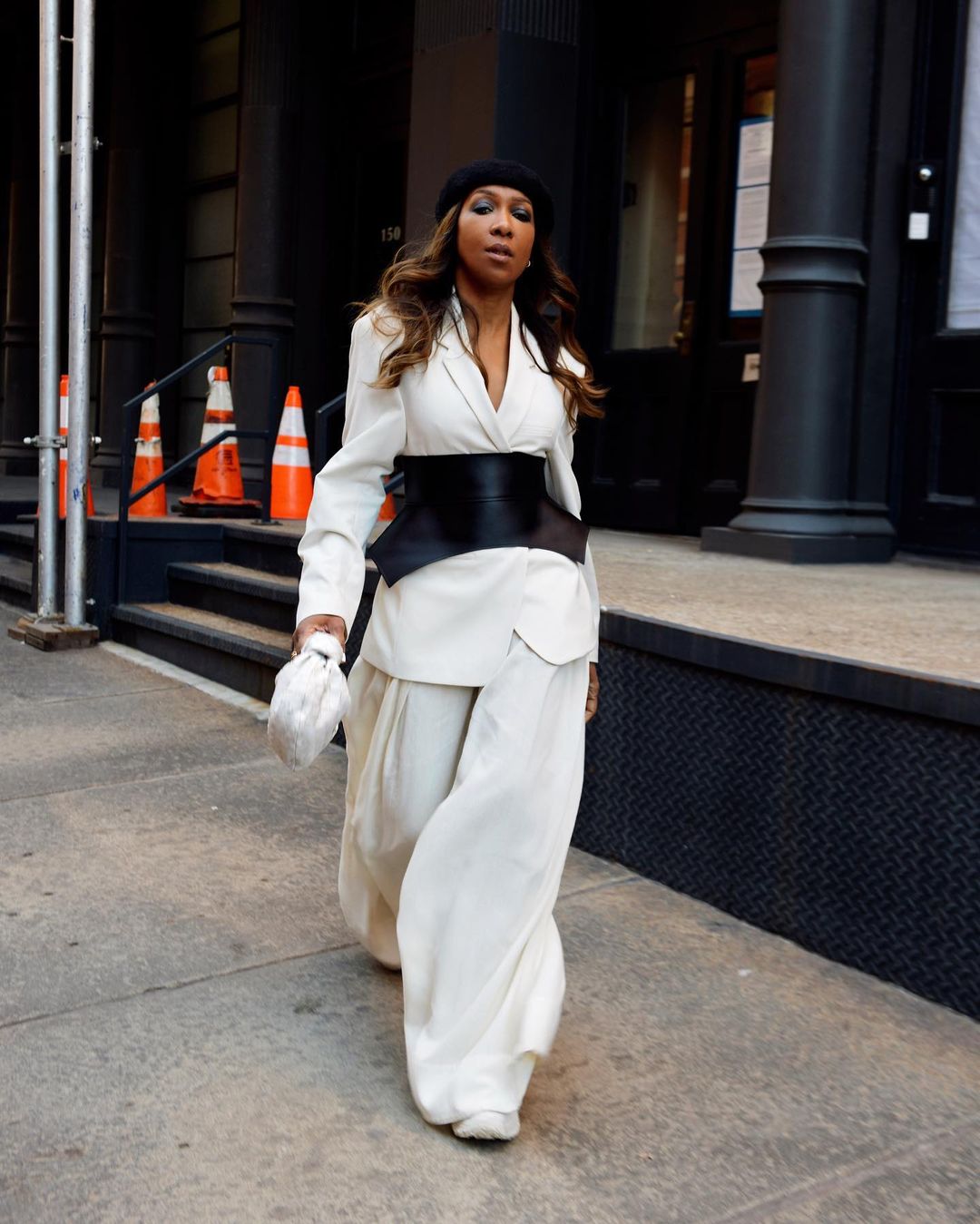 This is a crisp, tailored, and wide leg silhouette that pairs well with button-ups and structured blazers for put-together (but make it edgy) look. Optic white is nice but there's a handful of other shades to consider, like ecru, ivory, bone, and cream. All of them have an allure of their own! What makes this a good pair? Enough pleats, high waist and super wide leg that elongates your figure. A wide belt comes in handy when the look is pretty oversized, because it highlights the waist. 

With a twist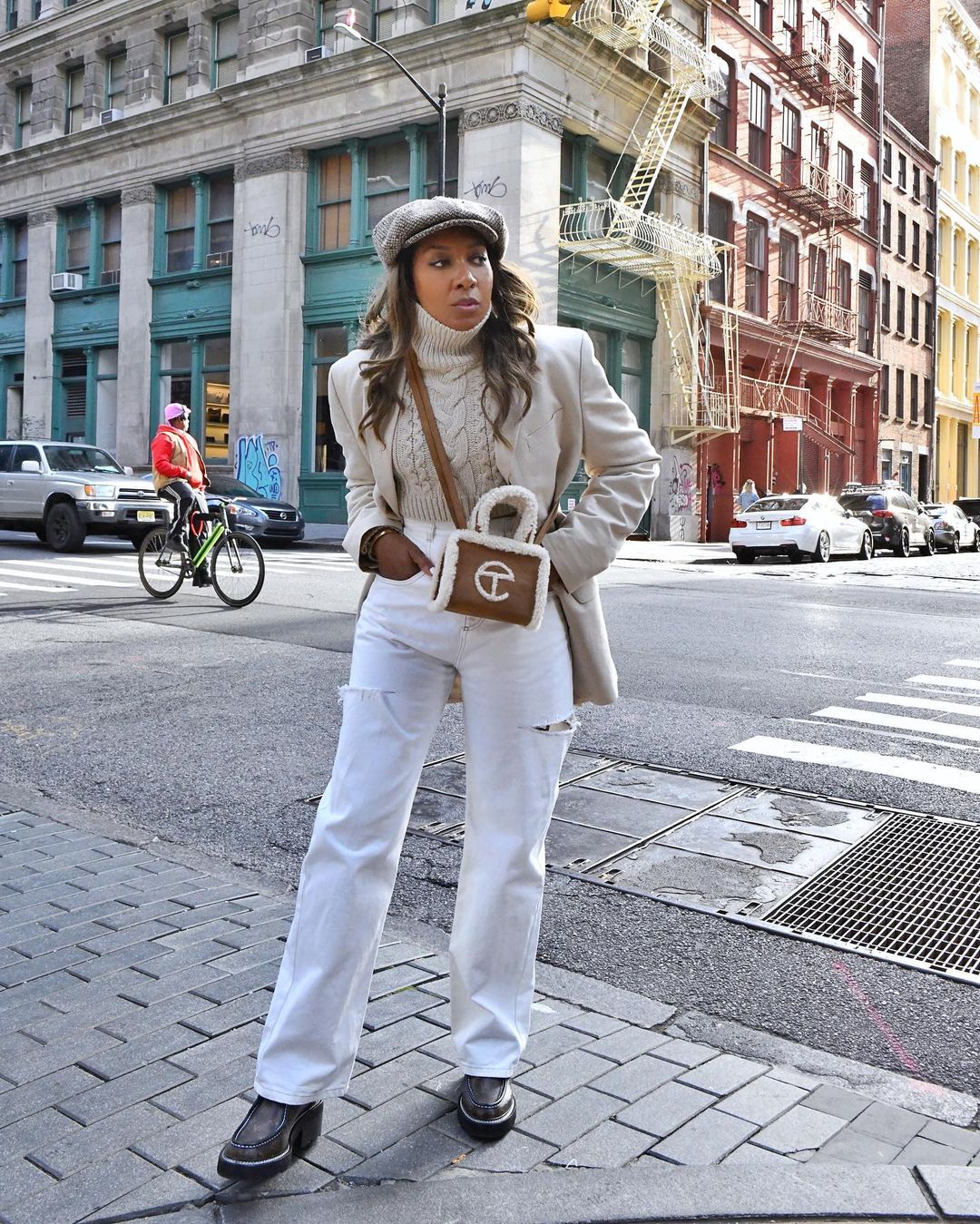 While a typical straight-leg pair of white pants will always hold strong, I am loving updated silhouettes this season. Wide-leg, lower-rise, and cargo-inspired white denim is having a moment — and I am also looking out for interesting details like cut-outs (such as these cool Margiela jeans you've seen me wearing countless times), and creative distressing. Pair them with a sweater and oversized blazer now, then keep them in rotation to wear with your favorite ribbed tank or colorful oversized button-down when warmer weather arrives.

Are you a white pants all year round kind of person?