Let's hear it for linen. Why is linen such a key fabric to have in your wardrobe? It is a much more sustainable fabric than cotton, even organic cotton you must know. Thanks to its temperature-regulating properties, you can wear it comfortably all year round. Linen's fibers are much longer-lasting than cotton, which makes it more expensive to produce but it will last much longer in your wardrobe. Besides, it is an anti-bacterial fabric which means you don't need to wash it as often.
The effortless textile is universally flattering and multifaceted in its design. The cool factor of this lightweight fashion find goes beyond sporting just the perfect linen pant: you can wear linen in a myriad of ways. Easy summer suits, comfy button-downs, and on-trend midi dresses… the options are endless and will for sure take you through the warmer months in an easy-breezy, but chic way. See how I style linen below.
As a Two-Piece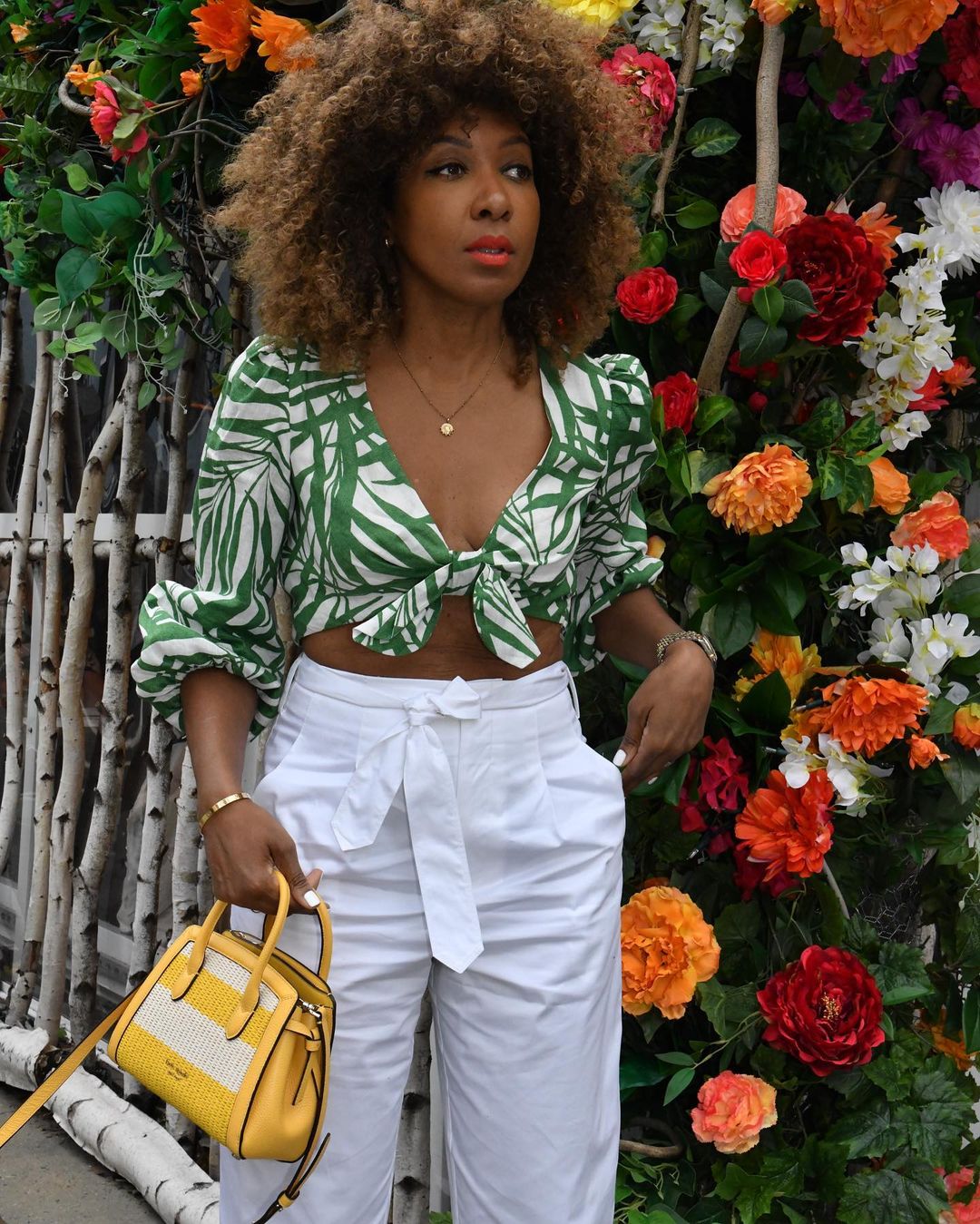 I love the matching set trend (or separates or co-ord set… wow there are a lot of different names for this one). Whether you're getting a skirt, shorts, or pants to coordinate with your top, it's such a fun trend to try. It doesn't have to be a pre-bought set, you can try and match things you already have in your closet – I am sure you will find plenty (I give you that challenge). I am wearing this linen top with high-waisted pants – just an easy breathable outfit that gives a hint of belly skin.

Effortless Cool Dress + Chunky Sandals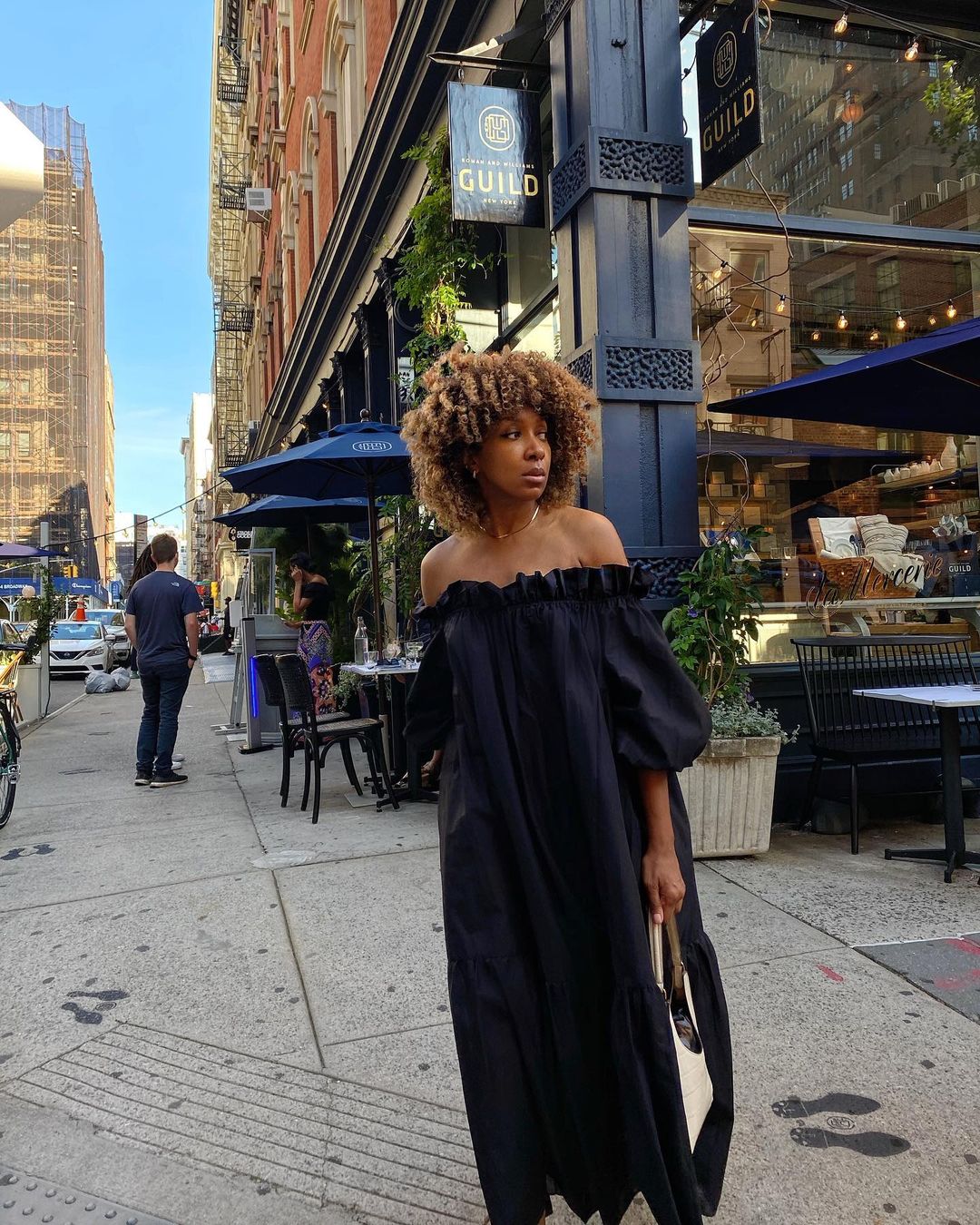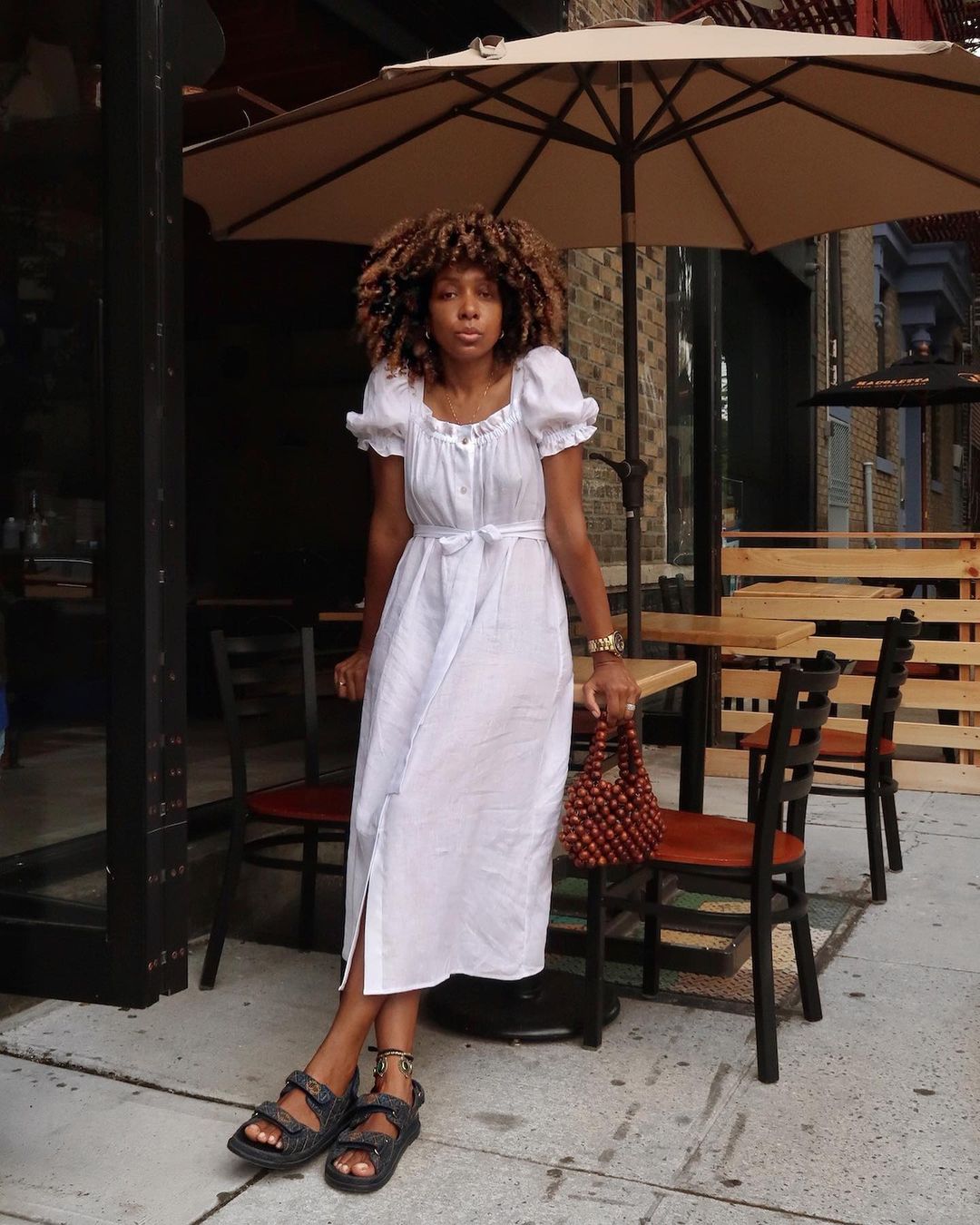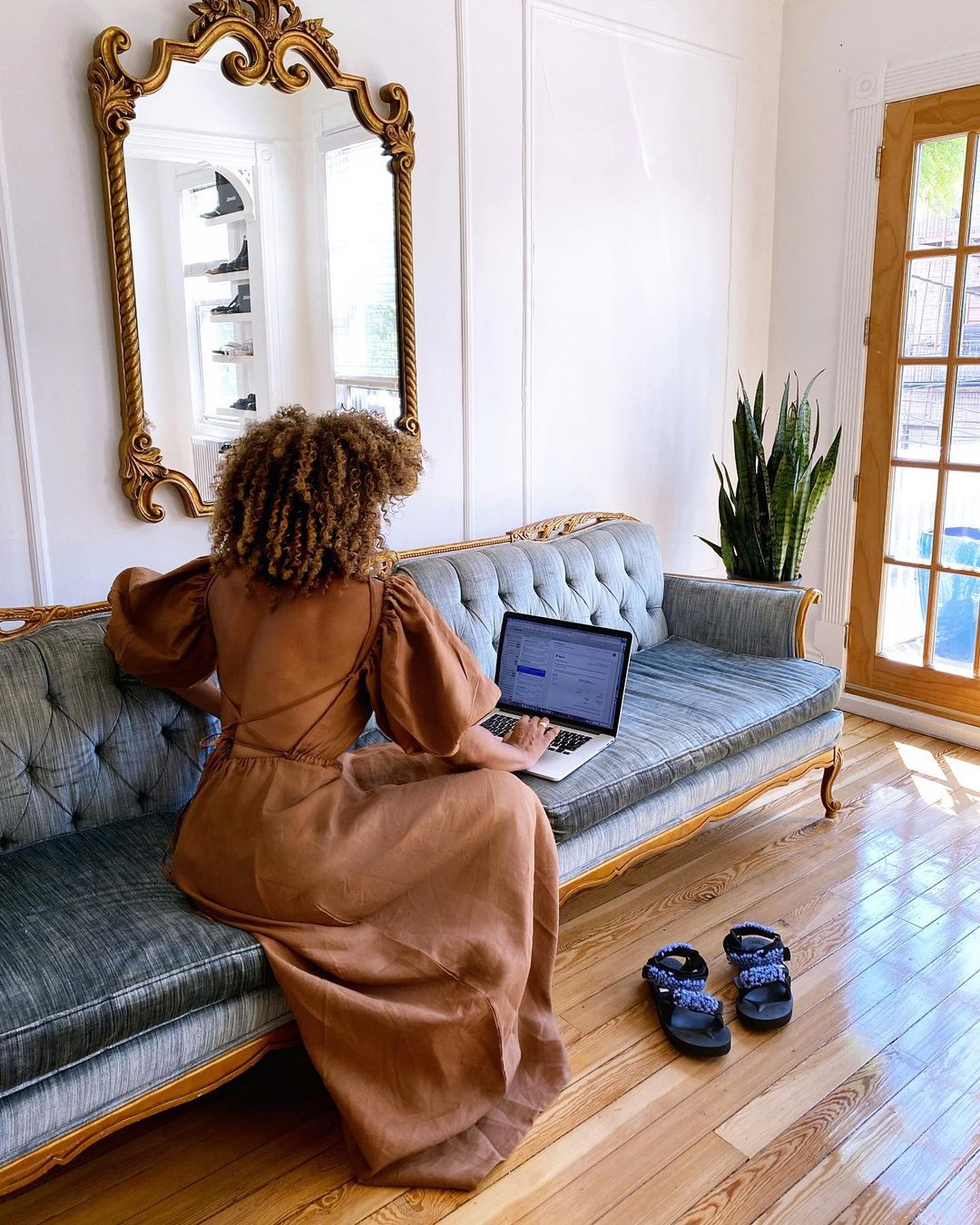 There are countless reasons why I reach for a linen midi dress again and again when the temperatures climb. Let me outline a few: it is the ultimate one-and-done outfit; it has a good price point for the amount of wear you'll get out of it; it is the loosest and flowiest garment ever. If you're thinking, "It's wrinkle-prone" – let me tell you that some gentle rumpling on your dress shouldn't be cause for concern. Check out the shining shoppable examples below.

As a Third Piece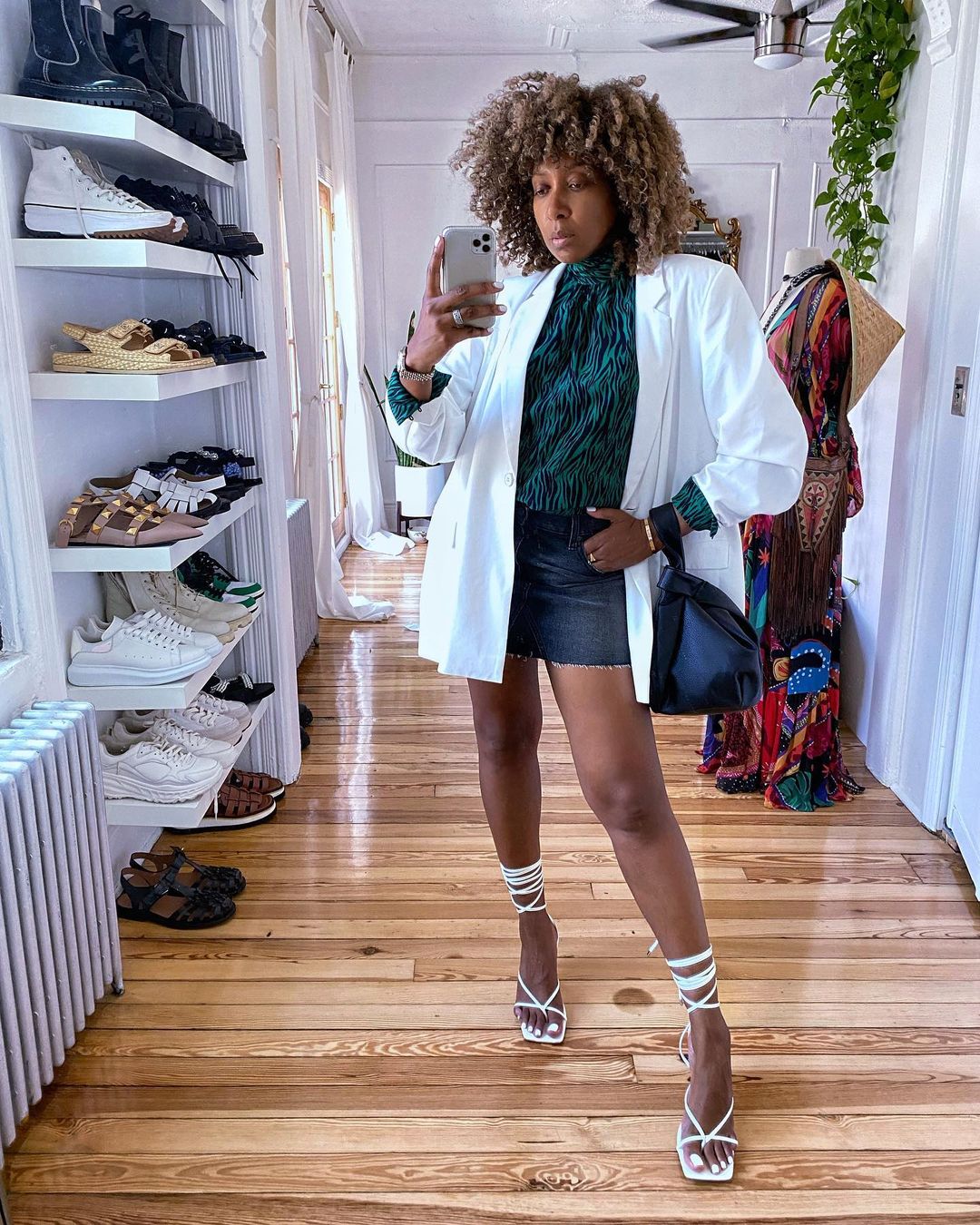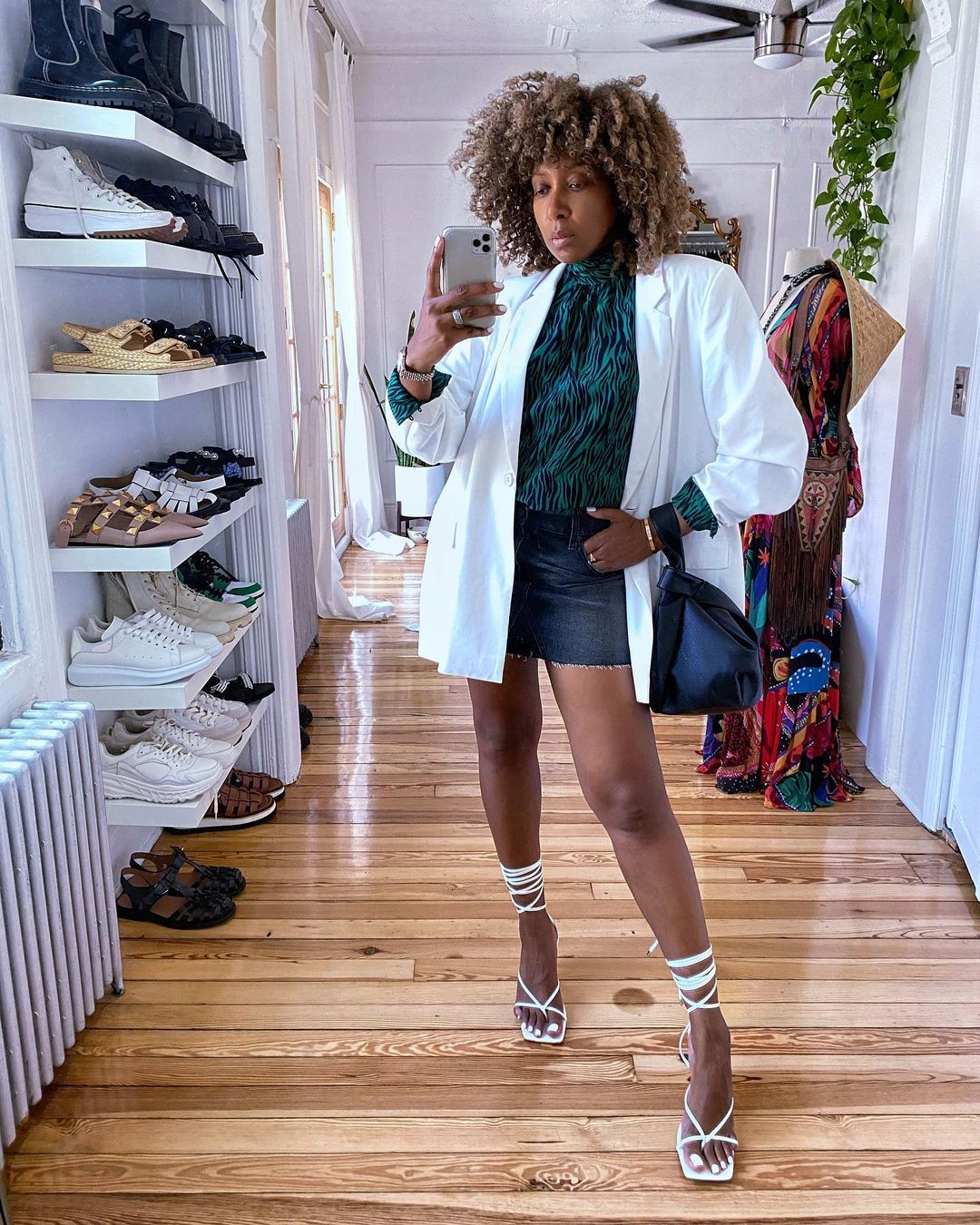 The third piece is that extra something that finishes off the whole look. It could be a sweater, blazer, vest, scarf, hat, or even a statement piece of jewelry. I personally love blazers, and I think they're powerful and the lightweight fabric makes it even more effortlessly cool. It just gives your look that "put-togetherness" everyone aims for, you know what I mean?

Do you agree that linen has everyone's heart ❤️?