New York Fashion Week has made its unapologetic appearance on our calendars! The Big Apple fashion scene has been growing a lot in the past few years. I've been following it closely (check out my What Everyone is Wearing in New York series) and being a part of all this makes me excited and grateful. American fashion and style have always been a huge cultural power and have inspired people all over the globe. It's an incredible opportunity to be able to admire designers such as Marrisa Wilson, PH5, Sukeina and others up close showcasing their talent. For me, fashion week is a chance to play with fashion and also get inspired by people around me. Below are some of my favorite looks I wore for New York Fashion Week plus all the details and lookalikes!
Lingerie – The Internet's Favorite Trend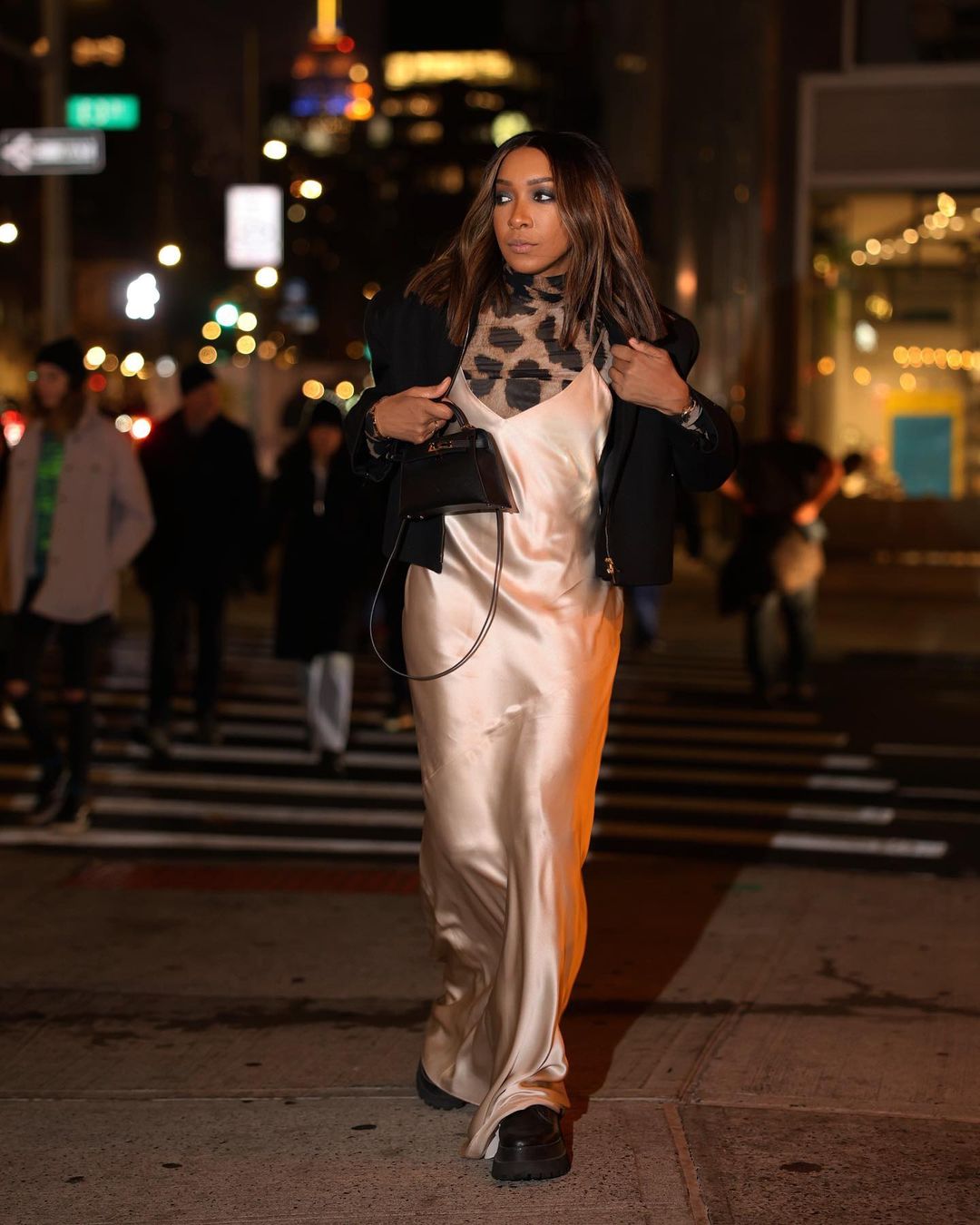 Kicking off the first day of NYFW I wore this slip dress moment by L'Agence and thought it was kind of iconic. Correct me if I'm wrong. A California lifestyle, with a French attitude, right? Slip dresses are sleek, lightweight, and effortlessly stylish. I paired this one with chunky boots, for contrast, and a peekaboo skintight leopard print mesh top that gave the outfit that much more interest.

Playing with Proportions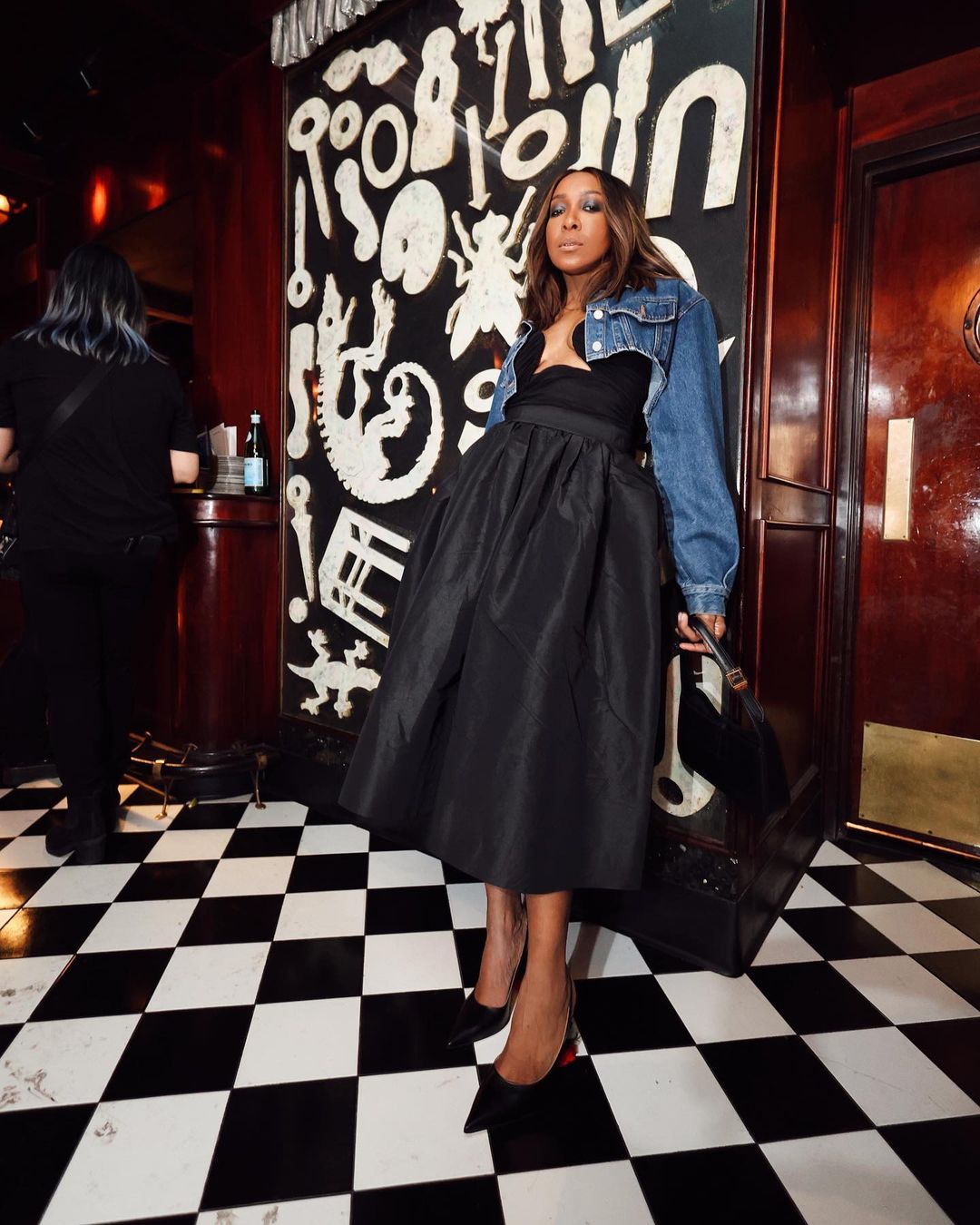 I was feeling myself in this look! Wearing a tight corset heart top, a big voluminous midi skirt, and a super cropped denim jacket that worked so well with the fancy side of the outfit. Cherry on top were my rose-heeled shoes by Loewe – I swear by these lately. Such a fun take on the classic slingback shoe! In my hand, I was carrying the Le 5 à 7 leather shoulder bag by YSL. Cannot get tired of this bag!

Fashionable, But Make it Puffy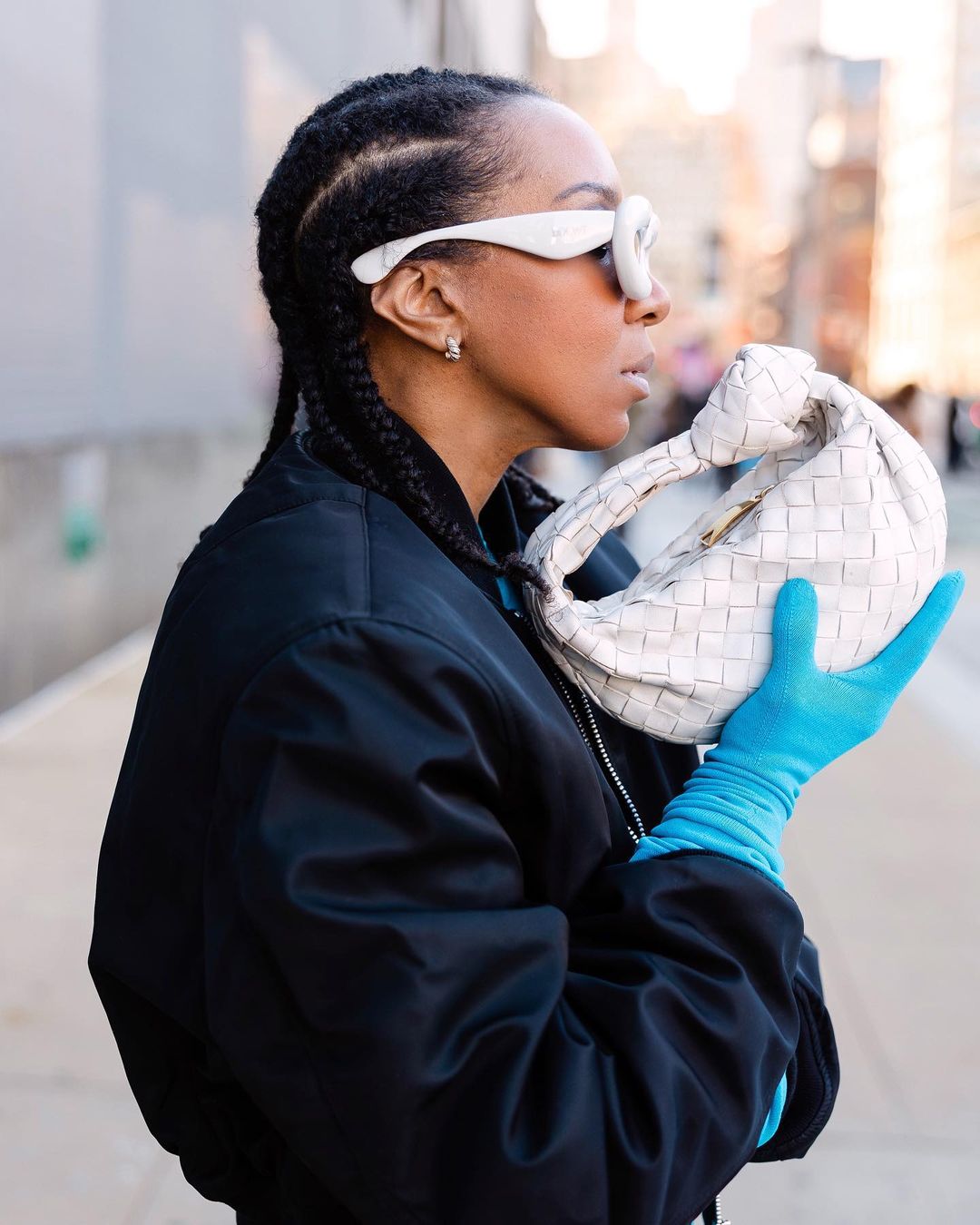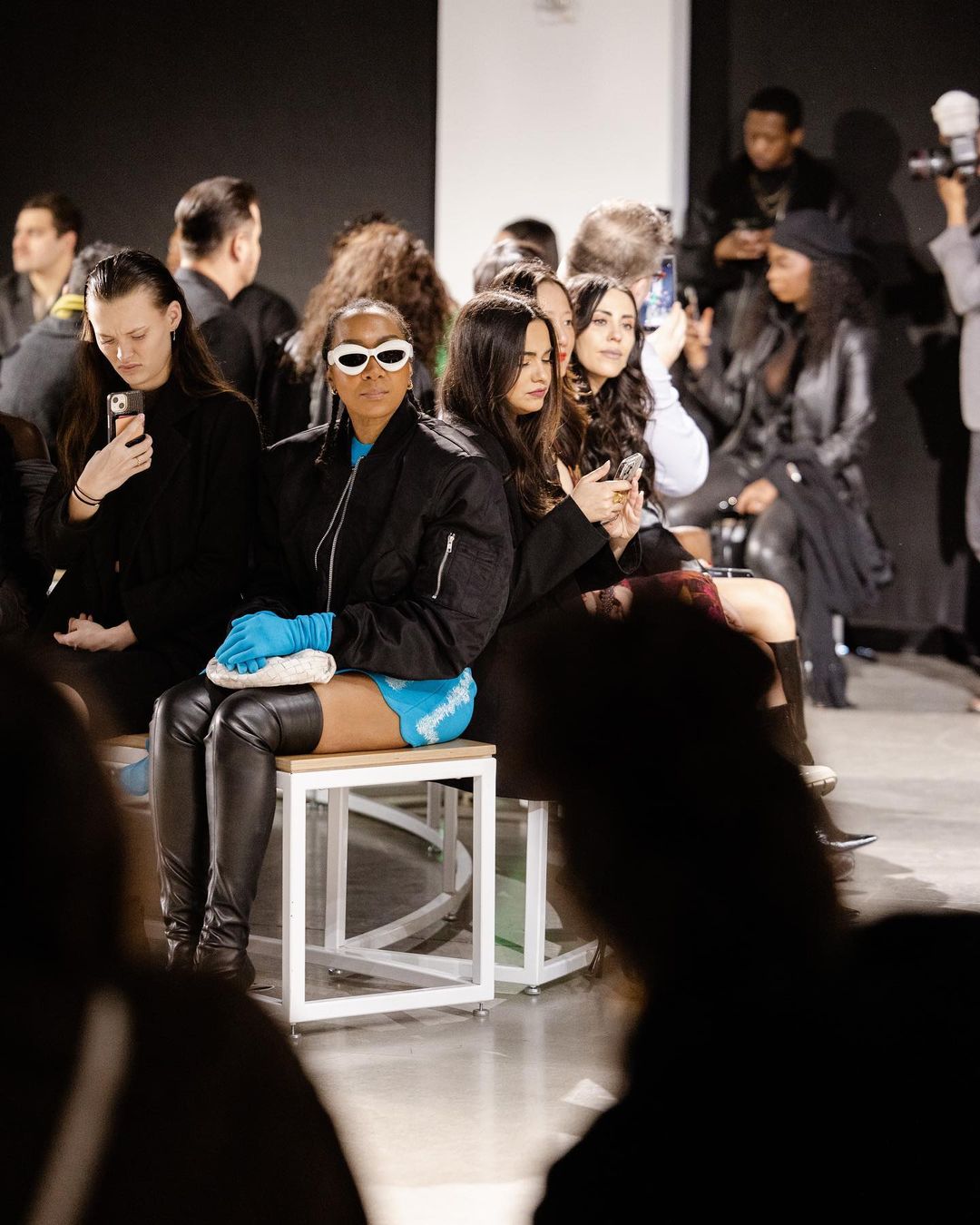 For this look, I wanted to experiment with fashion. Day 3 of NYFW in a women's owned brand: PH5 – innovative, sustainability-focused, and whimsical knitwear brand. This season I wanted my hair to shine bright (yes, just like Riri's diamond) so I am playing around with it just like a fashion accessory. It not only compliments my looks but sometimes it's also the star of the show! 

Platforms Mania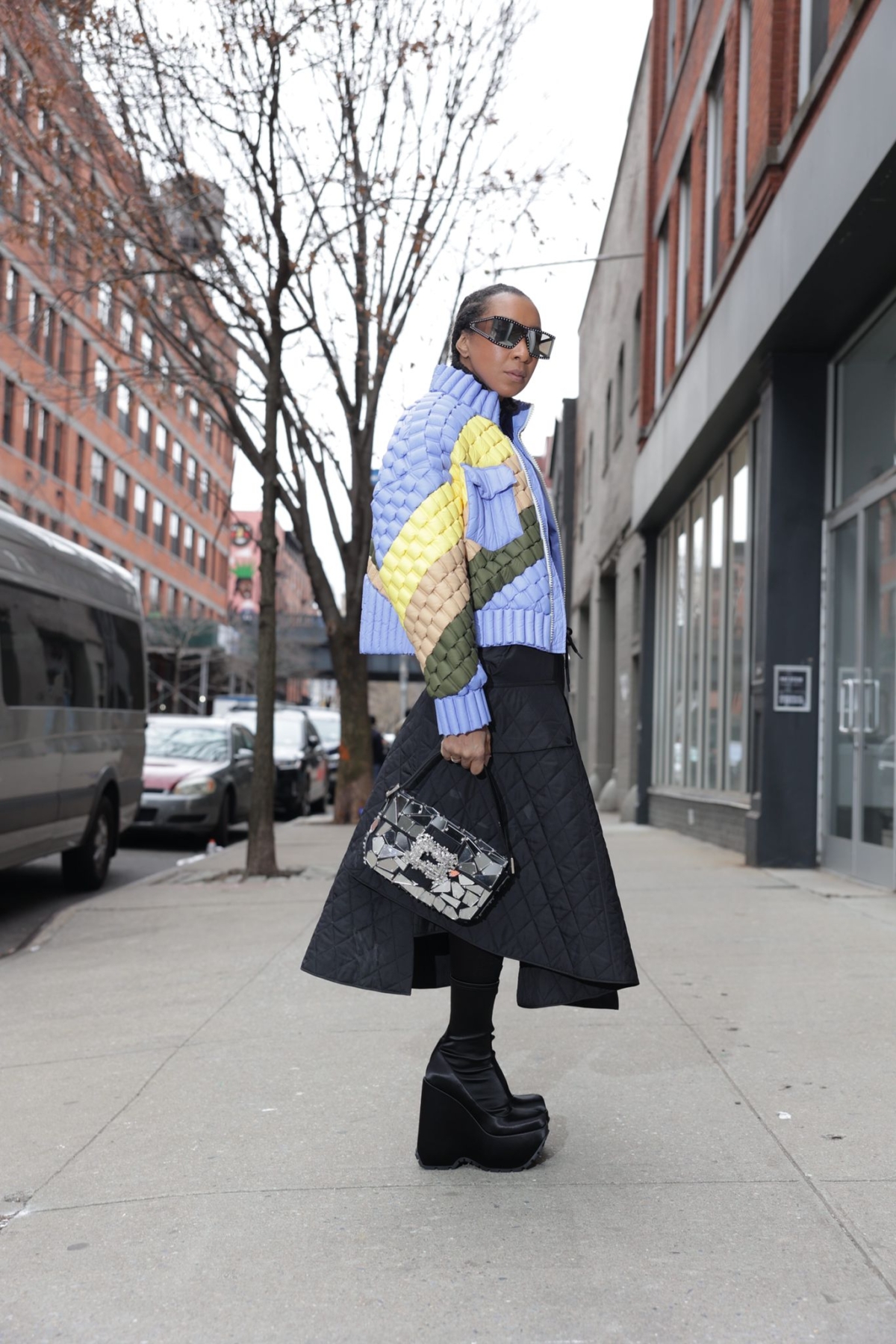 Girls just wanna have fun, and platforms will take you there. Fortunately, we are heading to new heights with a whole lot more stability beneath our feet because the chunky platform is finally taking the front seat. Versace Triplatform Boots, which I'm wearing here, are the best to step out on the town in the season ahead. Do I look giant wearing these? Yes. Do I love it? Also yes.

Follow me on socials to see where I'm headed next…