The last city of my fashion month calendar is Paris! Over the weeks I've seen some amazing street style looks that I can't wait to try myself. But, Paris FW street style always has that special place in my heart. It's a city that I often find myself returning to by how they're able to take trends and really make it their own. Though, the looks might be more toned-down then the other city street style, the key is always in the details!!
Laid-back Muted Tones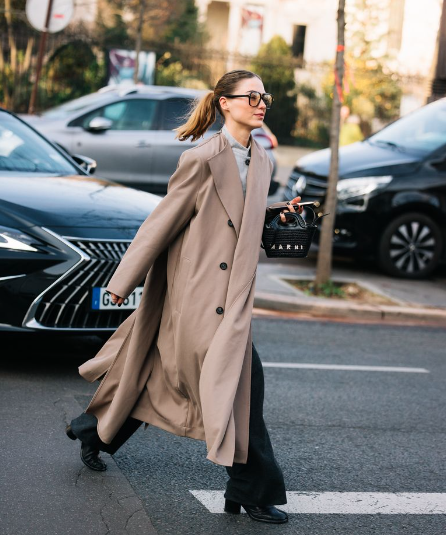 Paris really said let's chill with the dopamine dressing and decided to tone down the colours. One colour I've been seeing a lot during Paris FW is black! I wrote about this trending colour a couple of weeks back. Although Paris is holding the reins on maximalism (I love maximalism however!), the importance is for it to never be boring!! Some of the best street style of laid-back tones was the use of menswear. Following this trend, I wore one of my favourite buys – tailored Acne studios trousers!! I just love the front fold that gives it that special edge compared to the usual tailored trousers. I'm embracing this laid-back tone trend if it means more menswear! – I can't wait for the next season.
Utilitarian Grunge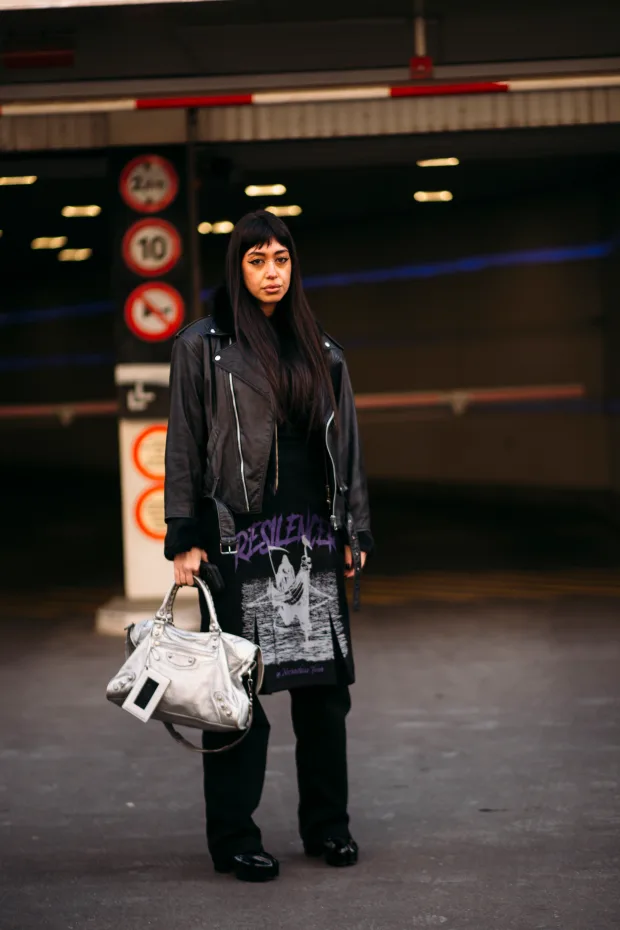 Get your grunge on, because the year is getting grungier!! There's so many denominations of grunge at the moment ranging from punk-grunge to indie-sleeze. But, the style I've identified in Paris FW is utilitarian-grunge! This is a mix of motorcore (which I've talked about was trending during NYFW – think motorcycle jackets) with grungy elements. For this trend it seems that over-the-knee boots are a must!!
Single Tone Outfits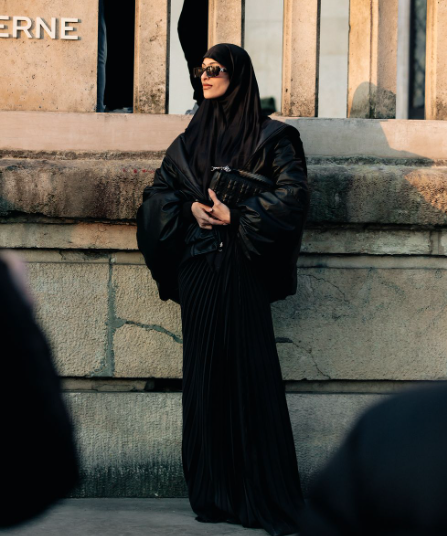 During Paris FW, it's less about colour mixing but rather single tonal outfits! Perhaps this is the evolution of the use of colour. It used to be that overly matching colours were sort of 'old fashioned'. But, it's great to see how you can really elevate your style by wearing a single colour! Get ready to see many white, pink, green and black single tone outfits! Actually, I wore a single tone outfit in Milan that I posted on my IG here! What are your favourite street style trends you saw at Paris FW?